You've got Spotify, Apple Music, Google Play Music, and Tidal, and you're about to get one more, as Amazon joins locally.
There's simply no way we can say we're starved for choice when it comes to how we can get our music these days.
Think of the landscape as it stands right now:
You can still buy CDs, and you can encode your own
You can buy vinyl, and often record releases will come with a digital download, providing music to your other devices that don't play records (like your phone, TV, console, media player, and so on)
You can buy music online, thanks to services like iTunes, BandCamp, HDTracks, and the direct websites of artists
And there's always the ever successful model of online all-you-can-hear music services
That last one is proving especially popular these days, thanks in part to how accessible and cost effective it is for the consumer, delivering millions of music tracks at a monthly price tag that doesn't take too much thought process to sink your teeth into.
And now there's one more for you to choose from, as the music services list expands with one more joining the Australian choices.
With the arrival of Amazon's Alexa-powered speakers in Australia, the online store is also launching its long-established music service locally as well, bringing its massive catalogue of over 45 million sound and personalise stations to our part of the world, as Amazon Music Unlimited connects with Australia and New Zealand.
Locally, Amazon will be developing the service to work with artists in our country, as curated playlists highlight local talent, all of which will be available across iOS (iPhone), Android, Windows and Mac, and web browsers, too.
"We've seen phenomenal feedback from customers who use Amazon Music Unlimited, and we're thrilled to bring an entirely new world of music streaming possibilities to listeners in Australia and New Zealand," said Amazon Music's Sean McMullan.
"We're opening doors for our customers to have access to an incredible catalogue of music, and to be able to listen to some of their favourite artists while using the power of voice in exciting new ways," he said.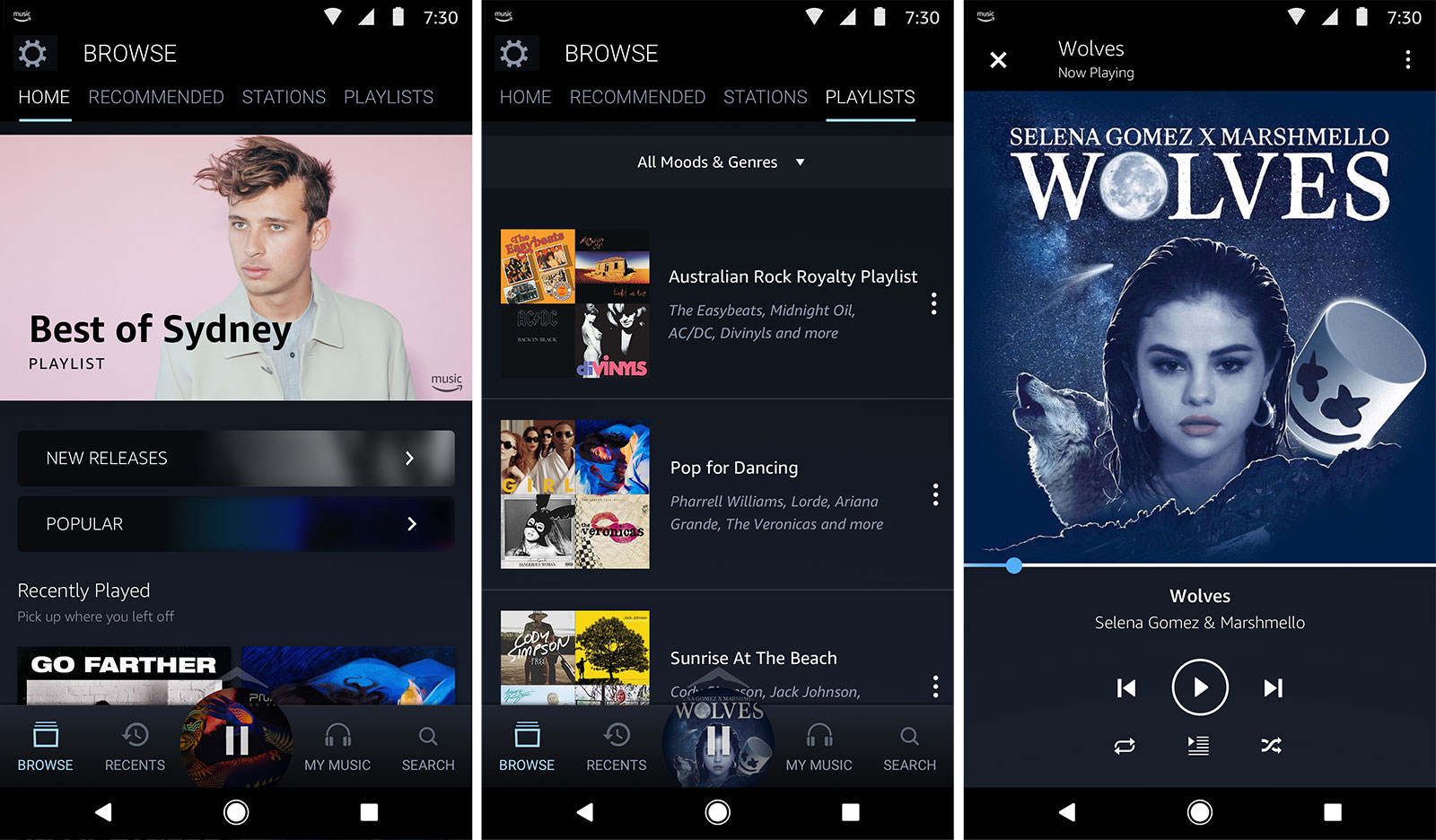 Amazon's music service isn't far from launch, and when it does, it will arrive with a 90 day trial not unlike that of Apple Music. There will be varied pricing, however, dependent on if you grab one of Amazon's Echo smart speakers, with $4.99 per month going that way, or $11.99 per month for the individual plan or $17.99 for a family plan, pretty much bang on with the other music plans in Australia.
We'll be looking to see if Amazon Music Unlimited manages to be different when it launches, which will be on February 1.