Apple's upcoming headset isn't the only head-mounted display to look forward to, as TCL makes a 3 metre screen for your pocket.
Taking a big screen experience with you is almost always married to a big phone or a big tablet, but it doesn't have to be.
While augmented reality has taken its time to take off, the headsets are becoming a much more accessible reality, especially as Apple looks set to join the few headset makers with its own take on the category.
Apple's Vision Pro won't exactly be inexpensive, and it's not expected until next year, but if you can't wait and need a big screen made to be portable, TCL might have an answer for early adopters.
It's the latest in the TCL Nxtwear range launched a couple of years ago and from the company's wearable division TCL RayNeo, offering a pair of glasses with screens built into the lenses that aim to be small and portable, and connect to a device you already own.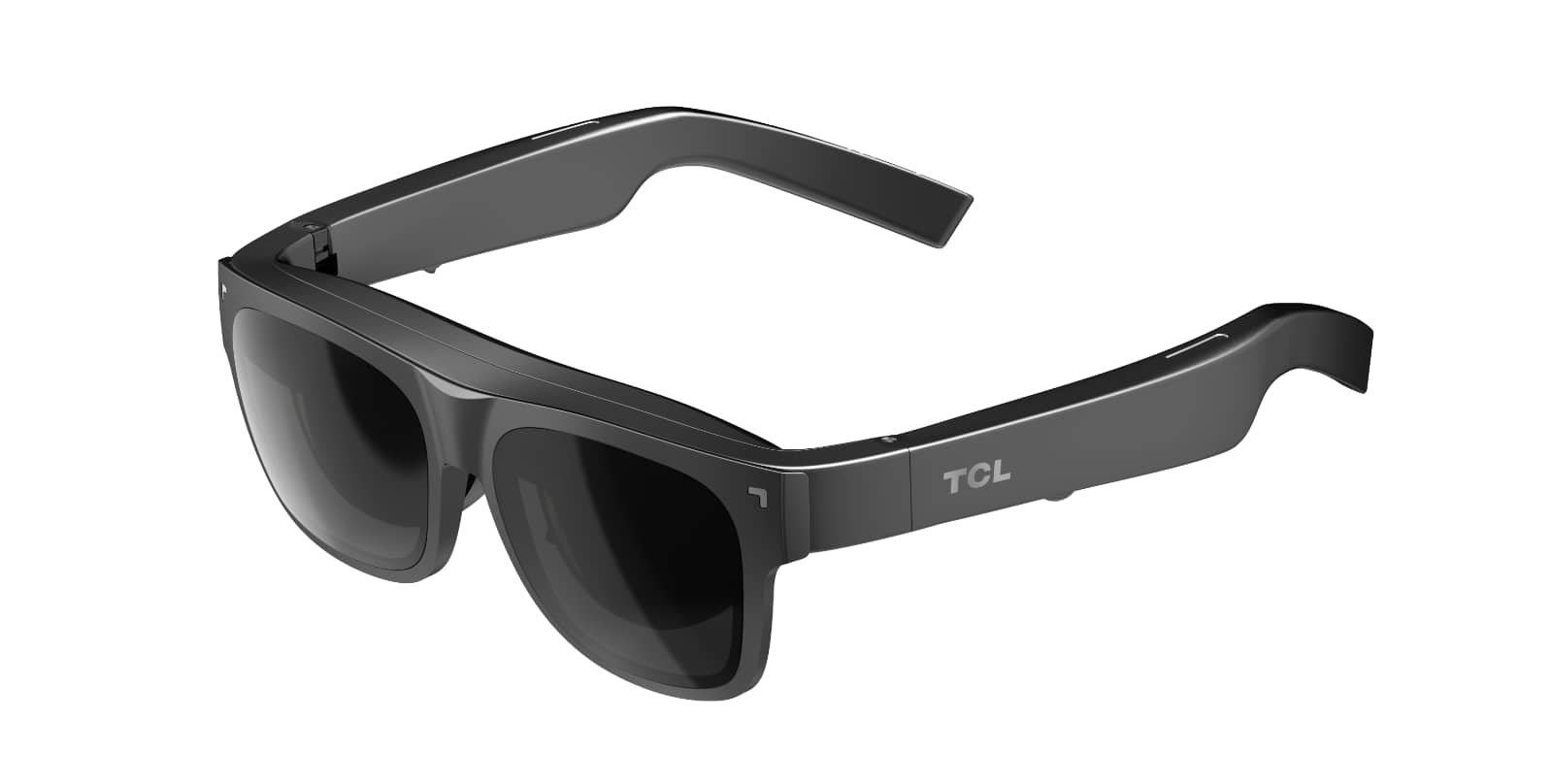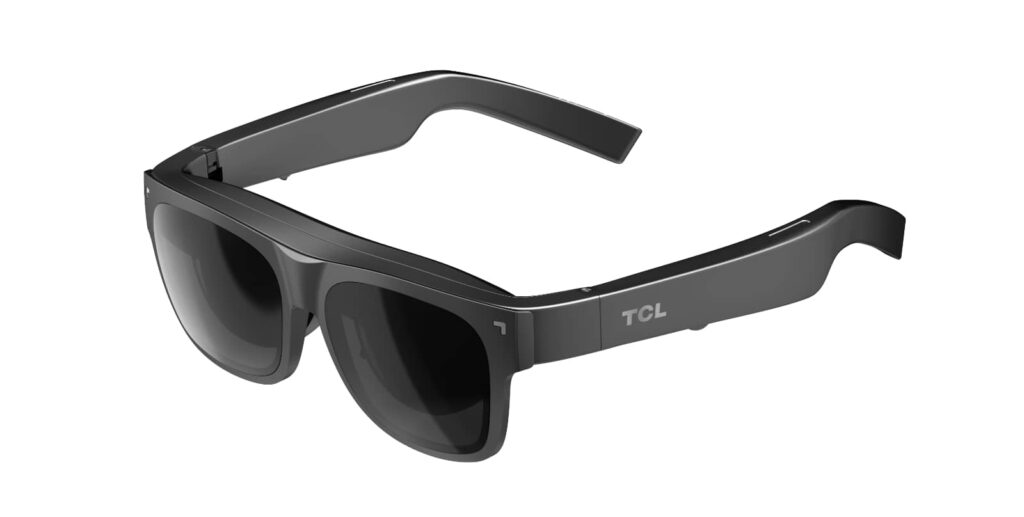 Think of it as an extra that expands upon your regular phone or portable game console, or even something a lot less typically portable, packing in two micro OLED Full HD 1920×1080 screens (one for each eye), and simulating a big three metre screen inside of a pair of glasses which in turn can also cover a 3D movie if you have it.
The world of 3D movies has largely disappeared in recent years, as 3D disappeared in TVs as a feature they were sold in. However, it's been coming back in headset form thanks to 3D movies needing stereoscopic support that virtual reality headsets can deliver on. With a screen for each eye separated by the distance between your eyes, 3D movies are reborn for the inside of a headset.
In the TCL Nxtwear S, you'll need to keep those movies somewhere, like on your phone, which is what this pair of glasses will connect to via a plug, while the glasses themselves are meant to be used anywhere. Weighing 85 grams and using a 30 gram Type C cable, they're basically a pair of glasses with screens built in, complete with a front lens that can be changed and a back lens that can support detachable magnetic glasses lenses if you have eye issues.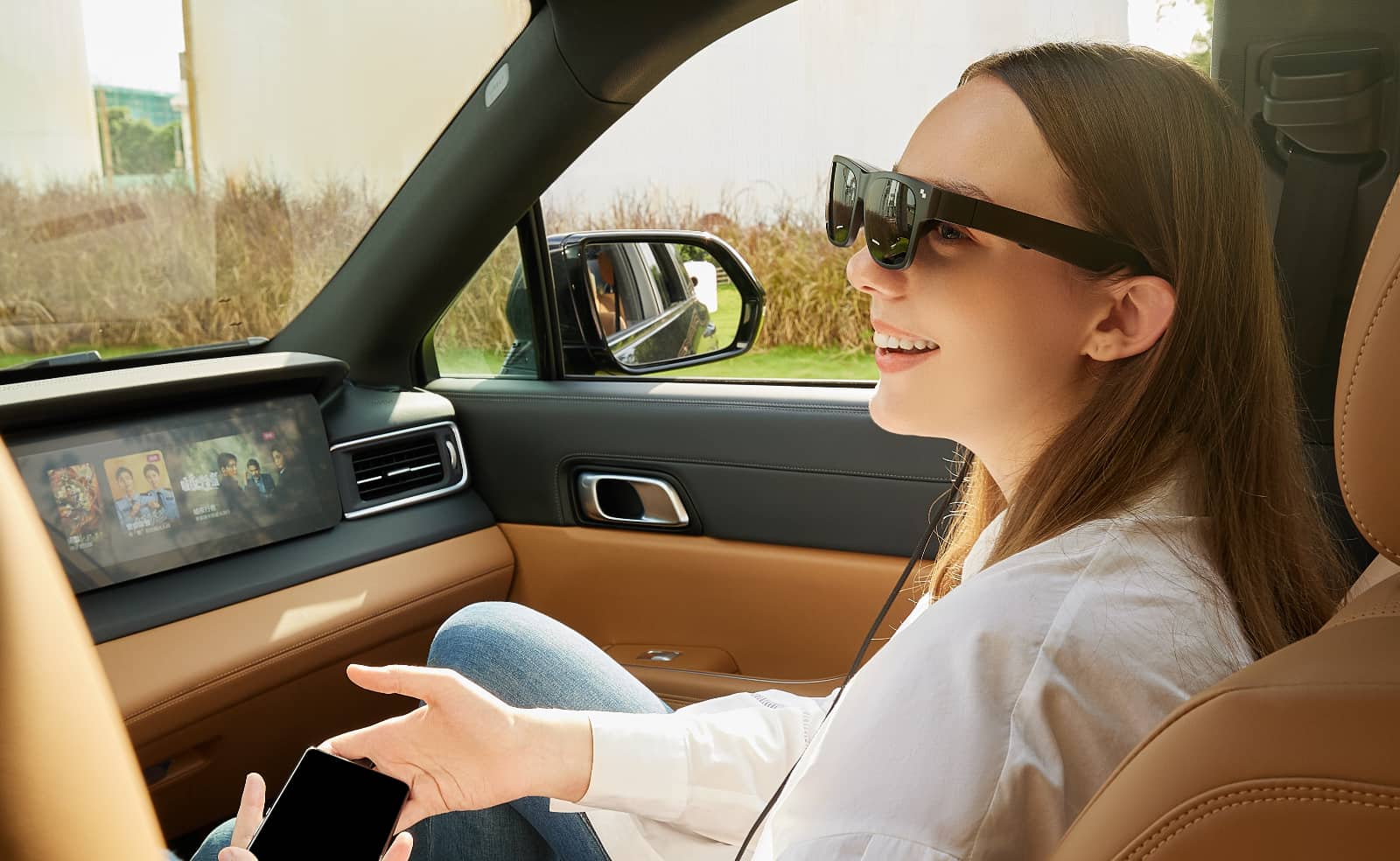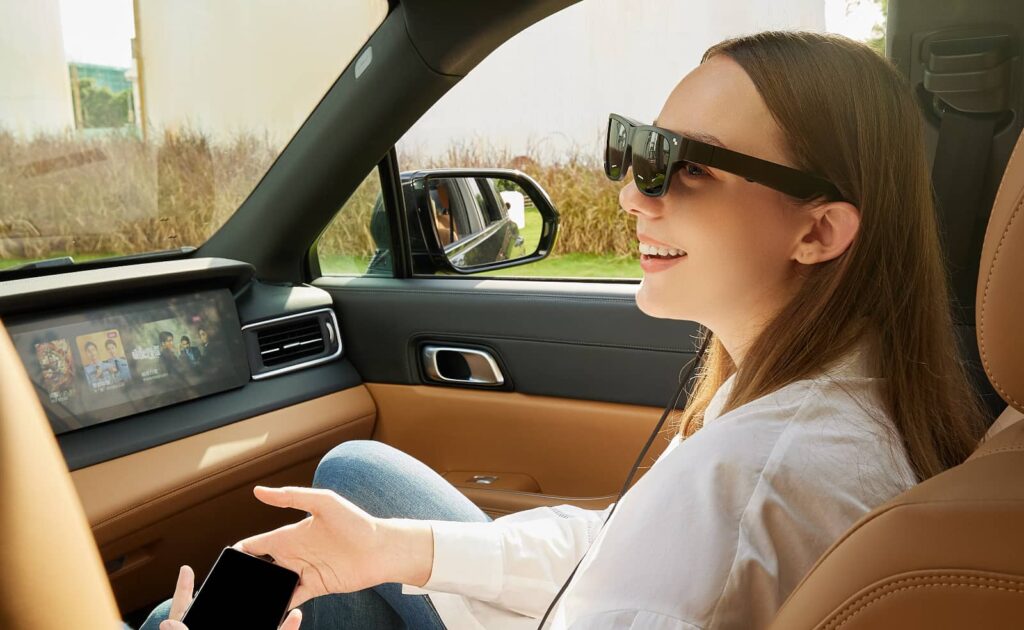 However, while they look like sunnies, don't expect to use these in place of a good pair of sunglasses, as they're not that. You could definitely use them out and about, and give yourself a pair of portable screens in public, but they're not designed to protect your eyes for the sun.
There are also speakers built in, plus an accelerometer and gyroscope to provide some semblance of head-tracking if your device supports it, but no controller. The Nxtwear S aren't so much a VR headset like the Apple Vision Pro or even the Meta (formerly Oculus) Quest. These are more for viewing than total AR or VR control, though the company does call them "XR", suggesting they're more than just a screen, and can be used for mixed reality purposes.
You'll also need to keep them plugged in, with no built-in battery. There's an optional magnetic battery that can magnetically snap on, but the Nxtwear S are made to used largely plugged in, which means staying close to your device, be it a console, PC, tablet, or phone, wherever.
Priced in Australia at $699, it's a test of what could be coming for more portable big screen experiences, and may explain if someone is wearing a pair of sunglasses inside a train in the near future.