The next mobile and computing experiences look set to be even faster, as Qualcomm offers a taste of what we can expect in 2024.
It may well be the nearing the end of 2023, but that doesn't mean we don't know what's coming. Almost like a fortune teller, we can offer a guide to what the following year will look like in terms of upgrades and availability, thanks in part to information about chips.
Not the kind you eat, though. While everyone likes a good hot chip, the hot chips getting attention at this end of the year are the kind found inside your phone and laptop, as Qualcomm dishes out what's coming at its regular Snapdragon Summit.
This year, the focus is on pushing mobiles to get even more speed, while also finding ways other make laptops take advantage of mobile chip technology.
And that'll start in 2024 with what will likely be the chip to find its way into flagships from Samsung, Oppo, Motorola, and more.
In 2023, the flagship chip that made its way into nearly every big phone we checked out was the Snapdragon 8 Gen 2, with the year before being the 8 Gen 1.
If you've managed to read between the lines, you can probably guess what's coming for the next round of high-end phones: Qualcomm's Snapdragon 8 Gen 3.
Expected in phones as early as the end of this year, 2024's main Snapdragon will not only bring premium performance, but also on-device intelligence thanks to a some AI. Qualcomm is already talking 20 percent more power efficiency, 30 percent better performance, and improvements in graphical power and efficiency, but it'll go beyond that.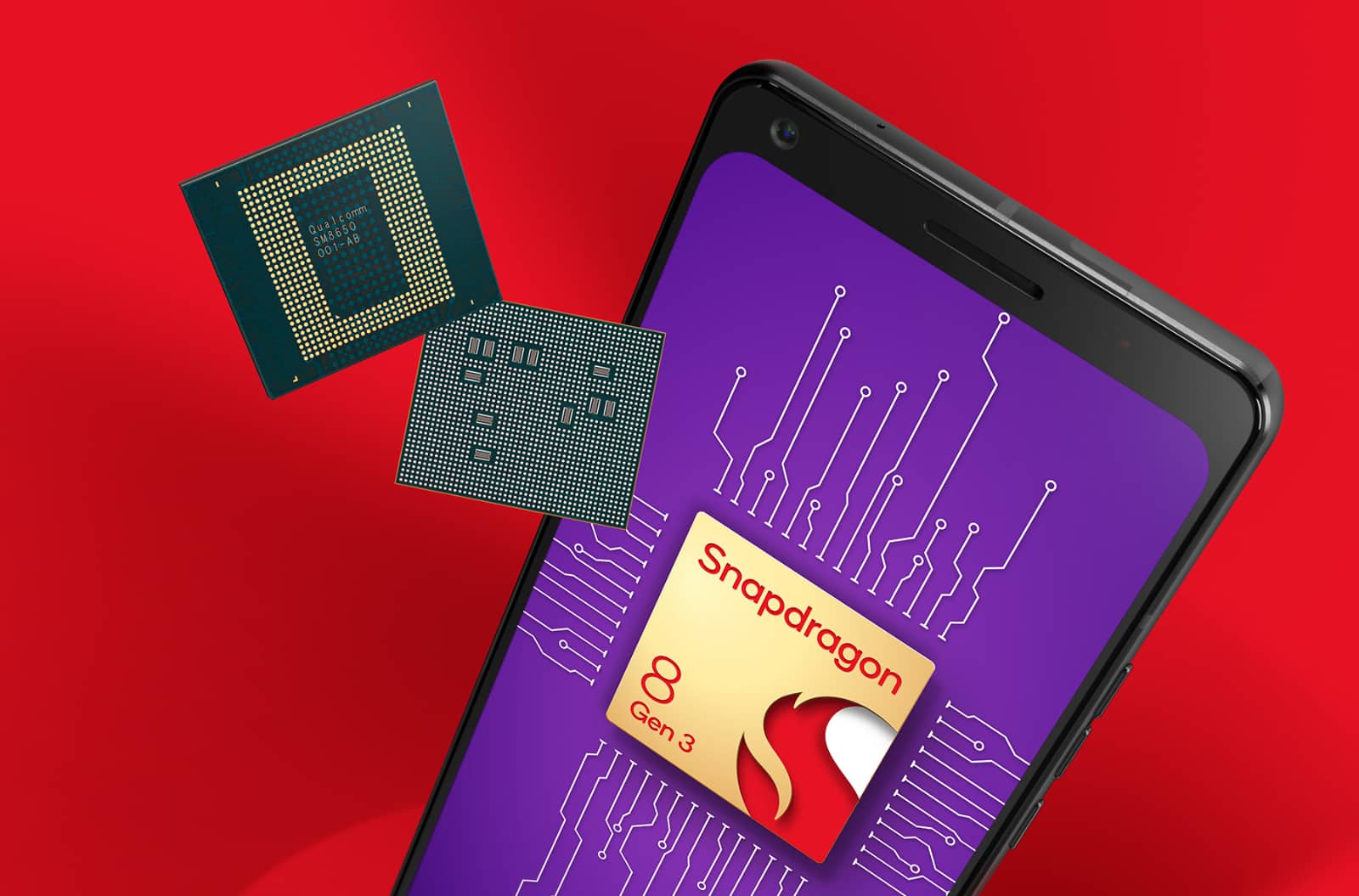 The AI and machine learning capability will support automatic speech recognition entirely on device, as well as able to run large language models and stable diffusion on phones.
Qualcomm's chip technology will lend itself to cameras on phones, too, capable of delivering HDR imagery and using AI to remove objects and people from videos.
AI will apparently also lend itself to 5G, working to provide better speeds with location accuracy, all working on the hardware, though what this means we're not entirely sure. However, there will be support for WiFi 7, handy since WiFi 7 routers are beginning to appear.
And the new chip will also get improvements in entertainment, boasting hardware-accelerated ray tracing in games, support for 240Hz screens, and lossless audio with support for Bluetooth 24-bit 96kHz.
There's lots of stuff here, but no word on exactly which devices will get the chip to begin with. If prior events are particularly telling — and they usually are — we'll likely see something from Xiaomi first, possibly before 2024 kicks off, with the other big players launching in the new year.
Qualcomm's new mobile chip won't be the only high-end chip found in devices next year, with something made for laptops and tablets, too.
Another AI-connected chip, the Snapdragon X Elite will bring fast speeds, 5G, and WiFi 7 to portable PC experiences from the middle of 2024 onwards.