The first WiFi 7 router in Australia may also be the most expensive wireless router launch the country has ever seen.
Wireless at home looks set to get faster as a new WiFi technology launches in Australia, but it won't be cheap. At least initially.
Announced last year, WiFi 7 is the next stage of wireless networking, using the shiny new 802.11be standard, but supporting previous existing technologies, including 802.11a/b/g/n/ac/ax WiFi 6, as well as the extra standard that is WiFi 6E, which covers three bands: 2.4GHz, 5GHz, and 6GHz.
While that might seem like a bunch of jargon, it translates to having more bandwidth for wireless technologies that support those standards, meaning fast connections for new devices.
WiFi 7 improves upon all of that, increasing the bandwidth considerably, with high speed connections on offer from the technology, and it's something set to arrive this year.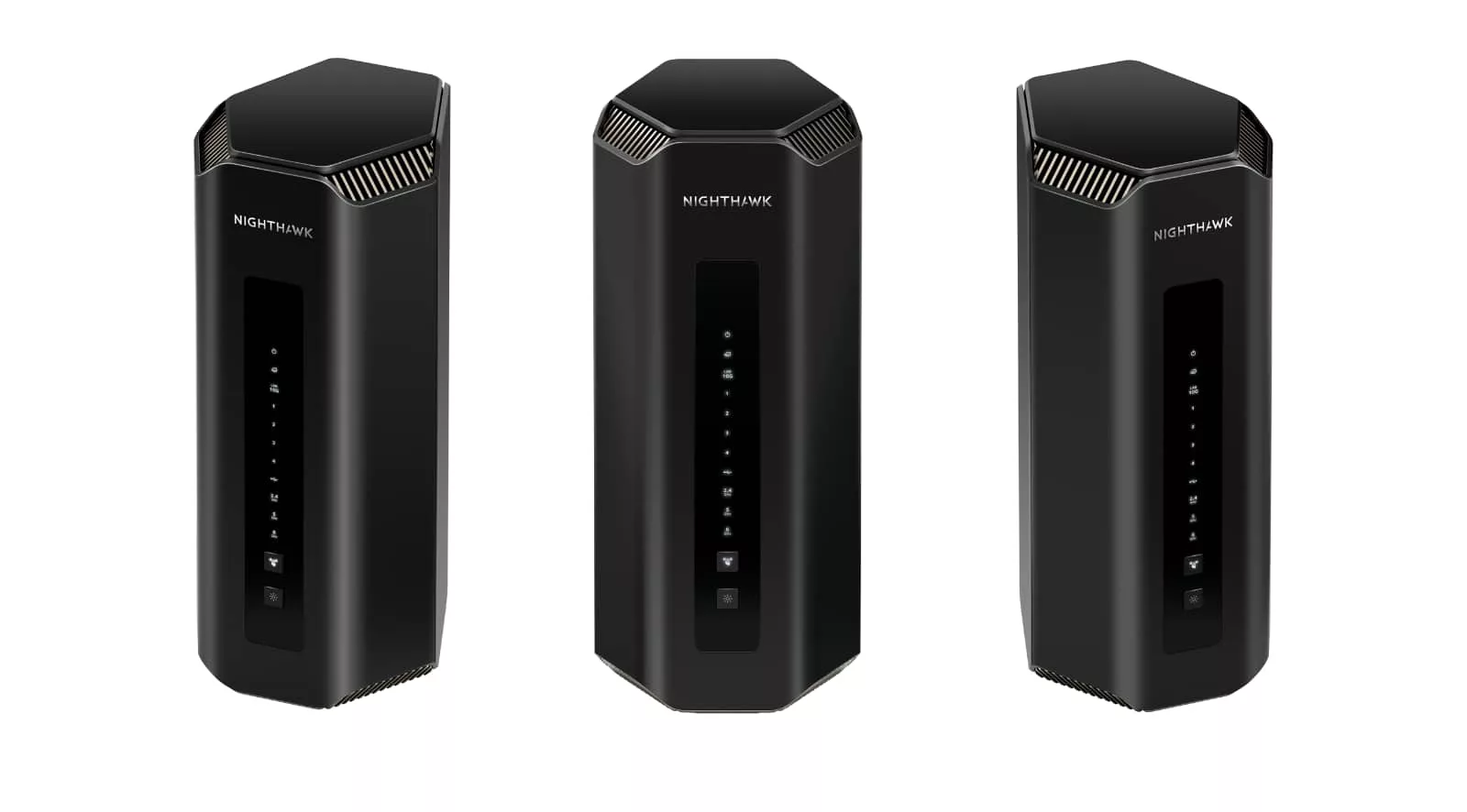 Netgear looks to be the first in the country, launching the Nighthawk RS700S, a router boasting WiFi 7 support and using a Broadcom WiFi 7 chip to make it happen, capable of hitting speeds as high as 19Gbps or roughly 2.3 gigabytes per second. In other words, fast. Really fast.
Inside the Nighthawk RS700S, Netgear is using eight high-performance antennas designed to cover up to 250 square metres of range, using a 3D antenna to go up and out, which means hopes of lots of shapes and sizes.
It will also support up to 200 devices at once, though the 19Gbps available on the Nighthawk will be split as follows:
2.4GHz band: up to 1.4Gbps
5GHz band: up to 5.8Gbps
6GHz band: up to 11.5Gbps
That translates to approximately 19Gbps, making it a super high speed router especially focused on people who need a lot of speed in their home.
In terms of WiFi 7 devices, there aren't a heap of those just yet, though they are beginning to appear, including the recently launched Google Pixel 8 Pro plus the Asus ROG Phone 7.

Wireless isn't the only connection technology on offer here, though, with one 10Gbps Ethernet port for a network, another 10Gbps Ethernet port for an internet connection (NBN in Australia), and four Gigabit ports (10/100/1000) for the rest of your wired network devices. There's also a USB-A 3.0 port for network storage, should you want to add some to your network.
"With the launch of our Nighthawk RS700 Router, we're setting the pace for adoption of the next generation WiFi," said David Henry, President and General Manager of Connected Home Products and Services for Netgear.
"The RS700 is purposefully constructed for the highest possible performance," he said.
"We've deployed our decades of RF expertise to maximise antenna range within a compact design that minimises interference while fitting flawlessly into any home environment."
One thing that it won't be is cheap, with the Nighthawk RS700S touting one of the highest costs for any wireless router we've ever seen.
In Australia, Netgear is launching the router for a staggering $1499, set to arrive in stores in early November. That's clearly not an inexpensive router, but given this hardware and high-speed connection are very, very new, that should also probably come as no surprise whatsoever.