If you're anything like us, scammers are trying to trick you every day. But if you struggle to work it out, Norton has a tool that might just help.
It seems like every day there's a new scam. Or even an old scam masquerading as a new scam because something about it is slightly different.
The wording has become better, or the vector is slightly different, or the attack feels more like what a real person would do. Maybe you've been contacted by someone who seems legitimately famous, but just wants to rip you off.
There are so many scams, it can be difficult to keep up. Every time we see something different, we end up writing an article on them.
But anyone can get fooled, and scammers are getting more creative. They can use artificial intelligence to bolster their attempts, and while there are often telltale signs that give them away, you typically have to know what they are to work it out.
Education is typically the answer, because internet security solutions won't always work when you're talking about scams.
However, internet security providers could have a solution in the form of AI for good, with Norton including some machine learning as part of a tool designed to help you decipher whether a scam is just that — a scam.
The idea is called "Norton Genie", and it's both an app and a website designed to take a scam message you've received and help you make sense of it.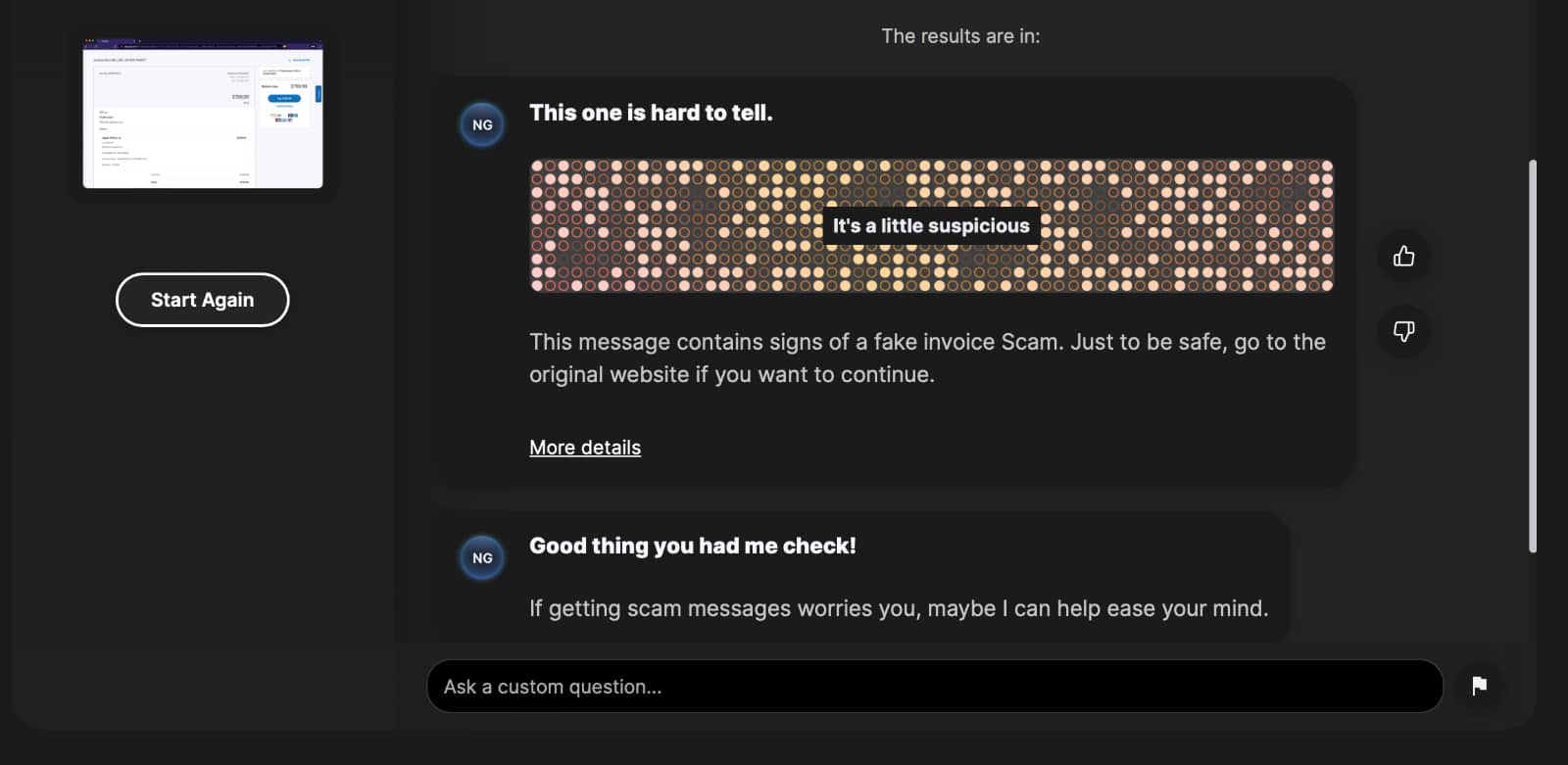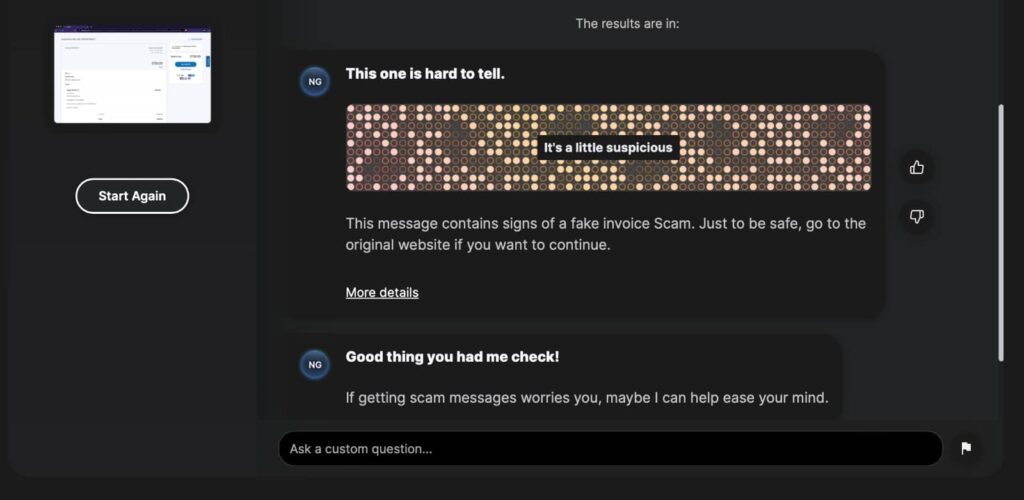 Rolling out in an early access phase, Norton Genie works on iOS for the iPhone and iPad, as well as the Norton website, with an Android version in development and expected to roll out later in the year. To start with, Genie has been launched in Australia and New Zealand, as well as Ireland and America, with more places to come alongside the Android availability later on.
To use it, you simply need to upload a screenshot of what you think is a scam, or alternatively copy and paste the text of a possible scam in. Once either is in place, Norton's Genie will extract text, scan for links, and use a bit of machine learning to work out whether the message or website is legit.
We see quite a few scams here and we've kept quite a few screenshots. In our tests of Norton Genie, we've found roughly four out of every five tests results in a successful result, with screenshots doing quite well.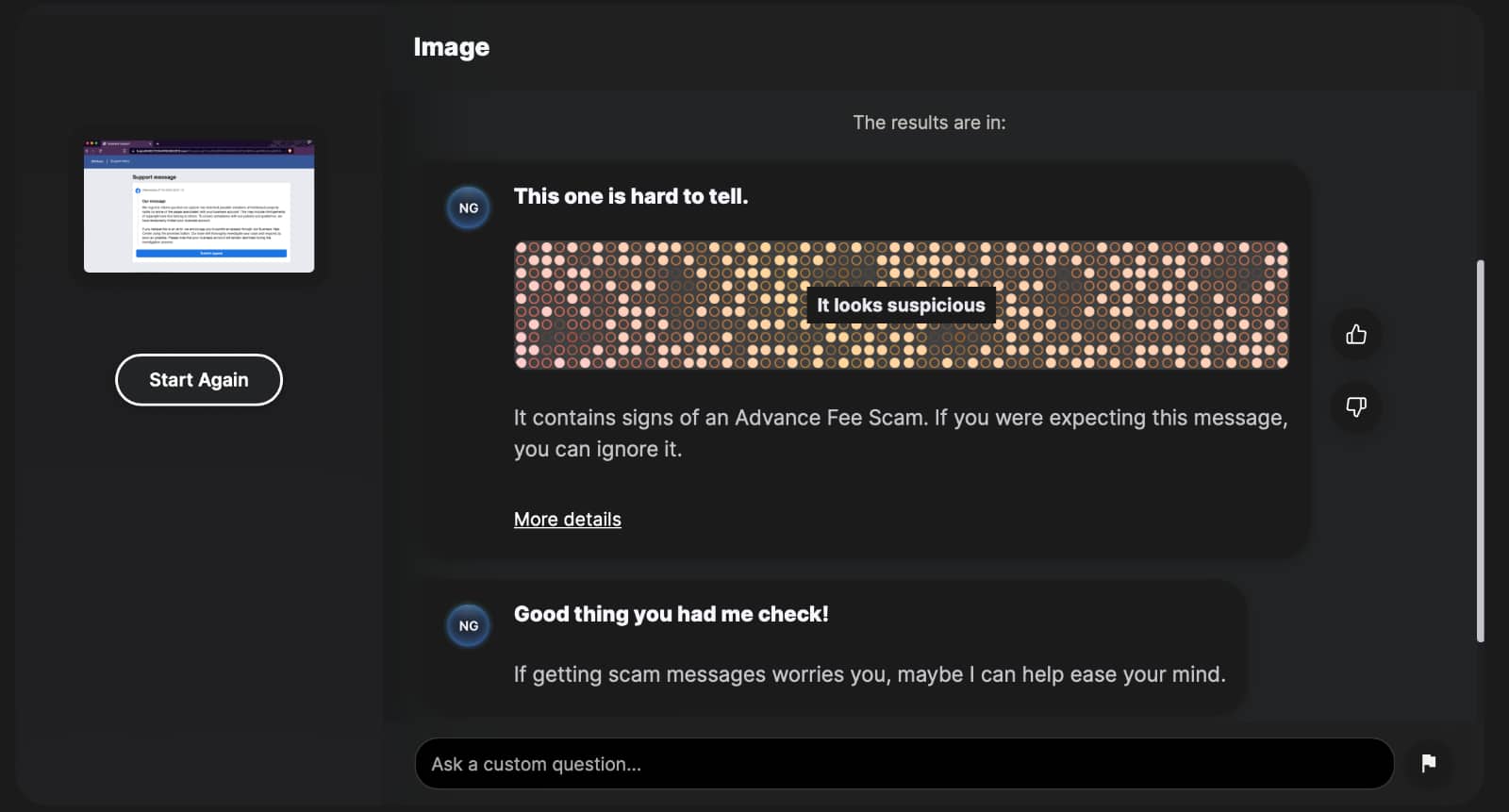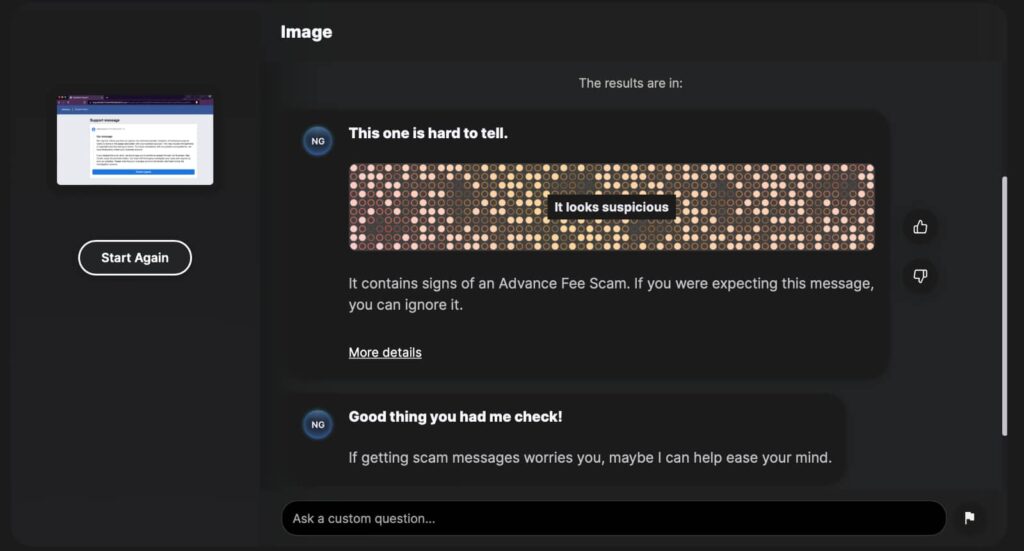 Norton notes that Genie will get better over time, as well, with the artificial intelligence improving and adapting, likely based on the more scams the system is fed.
That could make Norton Genie a great tool for anyone at all concerned that they might be clicking on the wrong thing, complete with some educational indicators as to what you should be looking for, just in case our articles explaining scams aren't quite doing it for you.