Curious about augmented and virtual worlds, but have been waiting for something under a grand that's also capable and comfortable? Meta might have the answer.
It's taking a while for the idea of virtual reality to really hit the masses, might its time might be here.
While the idea of a fantastic headset to set the world on fire could have been the Apple Vision Pro, its expected eye-watering price point may also throw water on that for anyone who wants to have a play. Costing over $3K in the US and likely to hit at least $5K locally, the futuristic headset won't likely reach many heads for some time.
So what else is there if you want to dabble in the virtual and mixed reality worlds on the way?
Once called Oculus and now just part of Meta following Facebook's name change, a third-gen Quest could be the headset you've been looking for.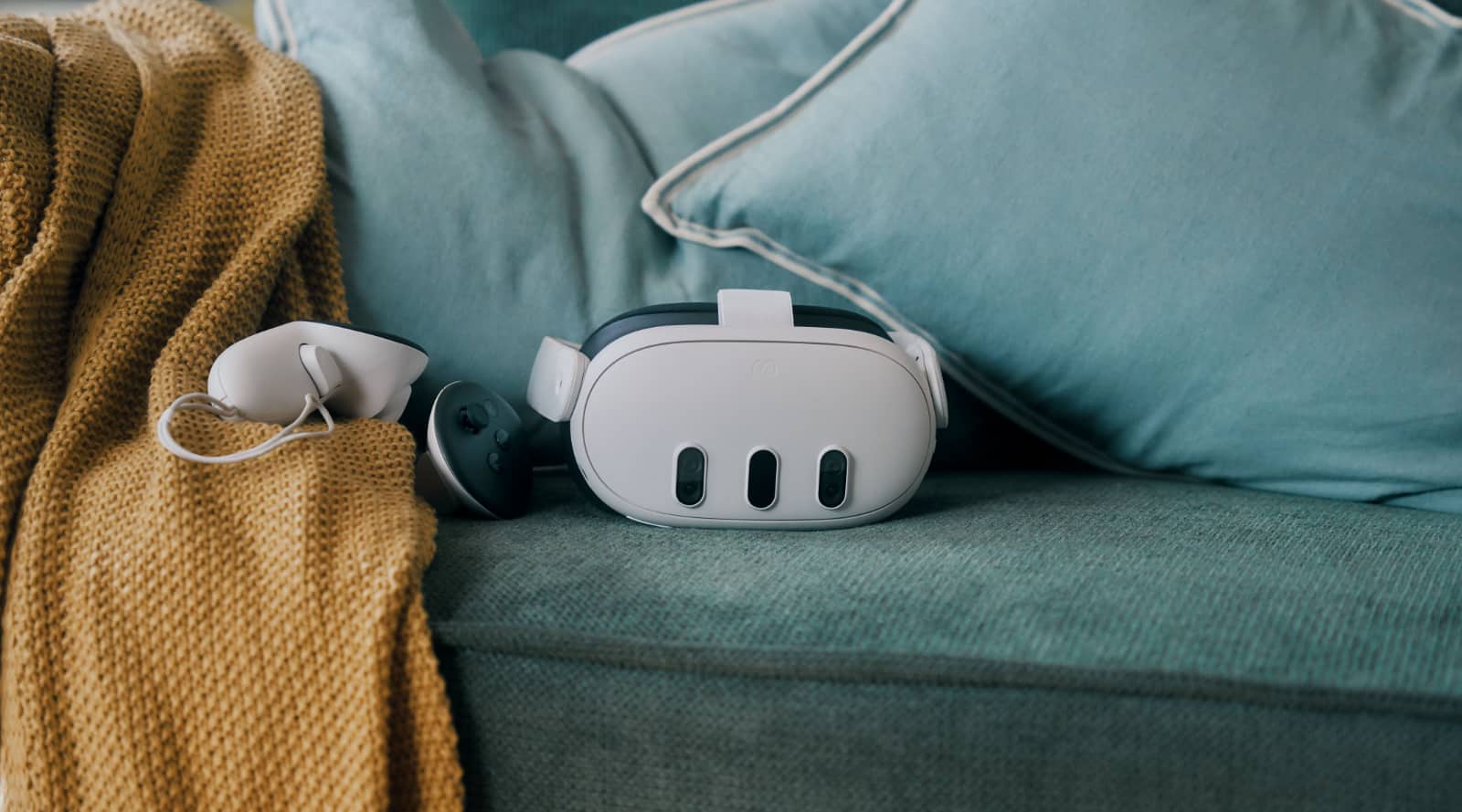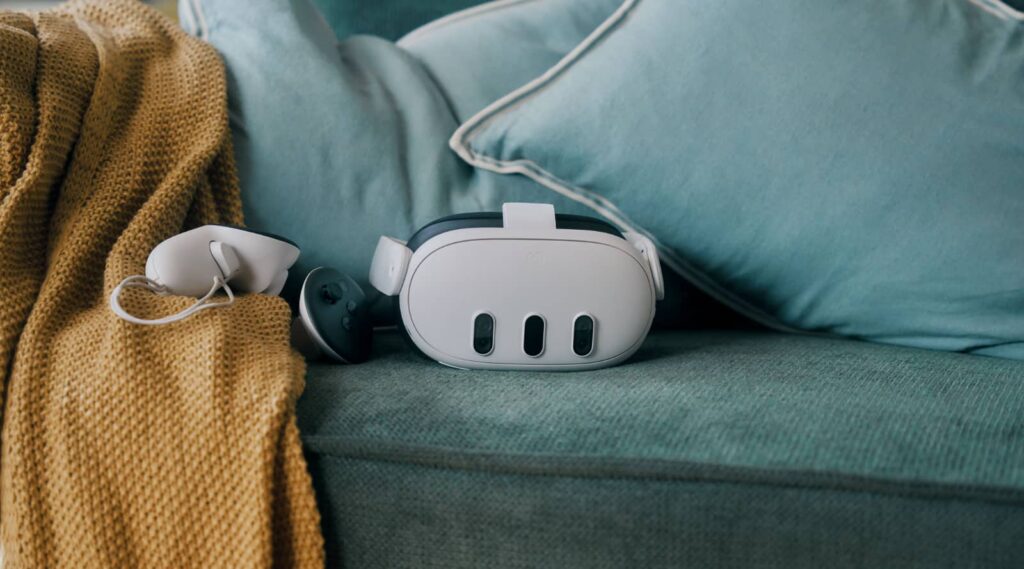 Announced this week alongside a new pair of refresh Ray-Ban smart glasses, the next edition of what comes from the ashes of the Oculus Quest packs in more processing power for VR and MR apps, and does so all without the need for a computer. Yes, that's virtual reality and mixed reality, thanks a combination of cameras and processing hardware that let it do both, with some physical controls to let you handle the virtual world.
Built to be lighter than previous models, the Meta Quest 3 delivers full-colour passthrough video from two colour cameras, while a depth sensors helps understand the space you play in. What's more, the hardware has been redesigned to be slimmer and the processing built to be faster, allowing Meta to create a powerful portable headset with 4K screens.
The weight distribution has been rebuilt to deliver better comfort, complete with a soft adjustable strap, and you'll even be able to pay for different colour options if you want your headset to stand out.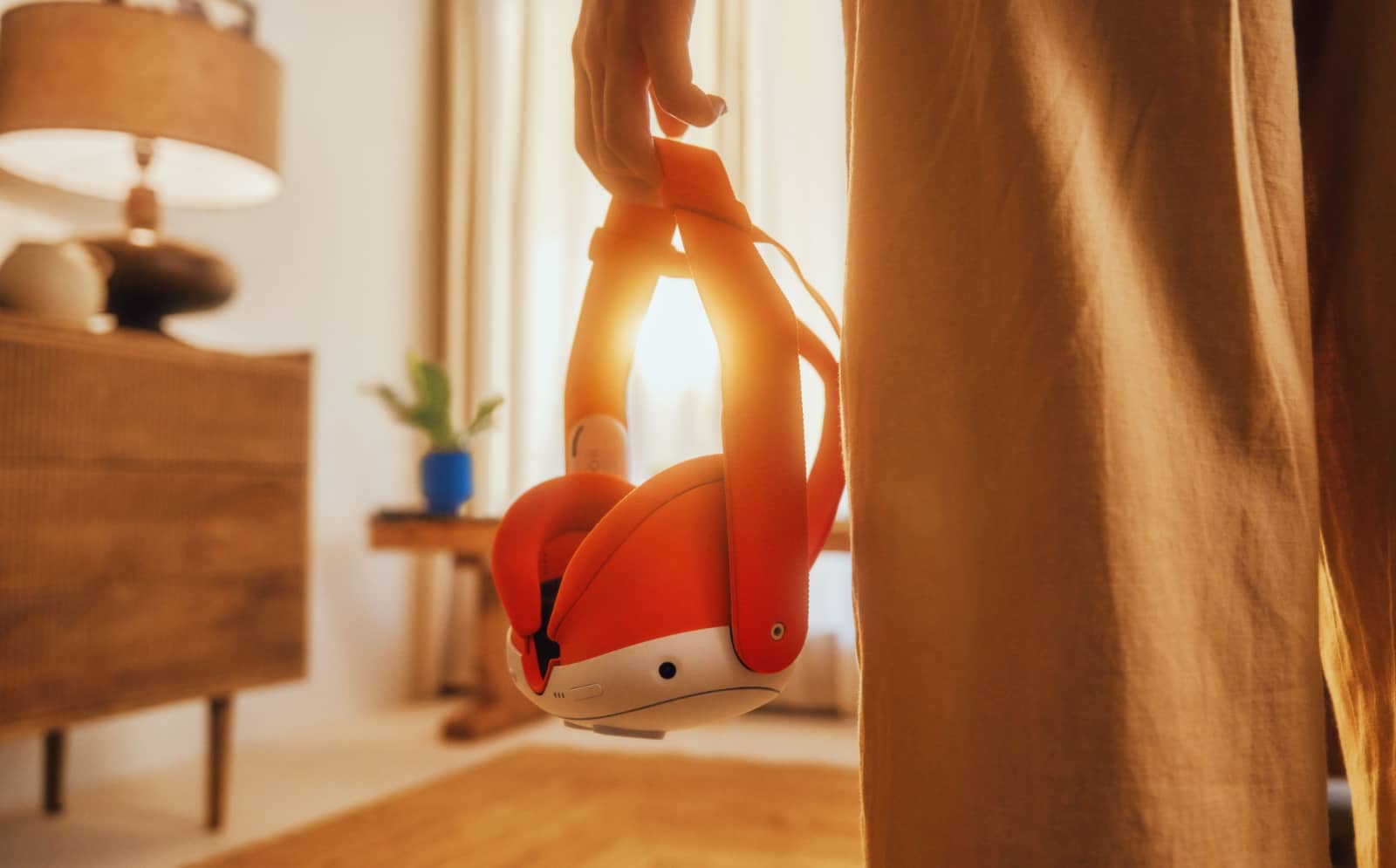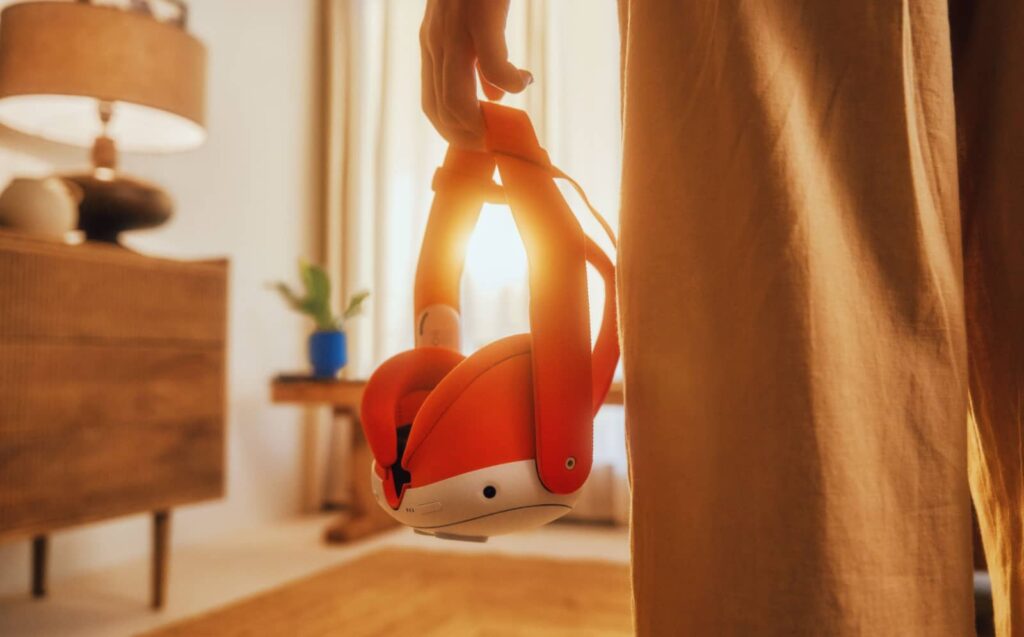 Inside is a new Qualcomm chip, the Snapdragon XR2 Gen 2, with the Quest 3 the first device to do so, able to handle updated and upgraded apps and games, with new titles coming, as well.
The sound sees improvements, too, boosting the bass and volume in the speakers, though there is a 3.5mm headset jack should you want to bring your own headphones.
And Meta will be adding support for Xbox Cloud Gaming in December, essentially delivering a massive screen to let you play Xbox games remotely like you can on a laptop or phone already, or even directly with a Samsung TV. It won't be full immersive and throw you in the games per se — games need to be built for that — but it will deliver support for the virtual console experience directly in the headset, and it won't be the only app like it.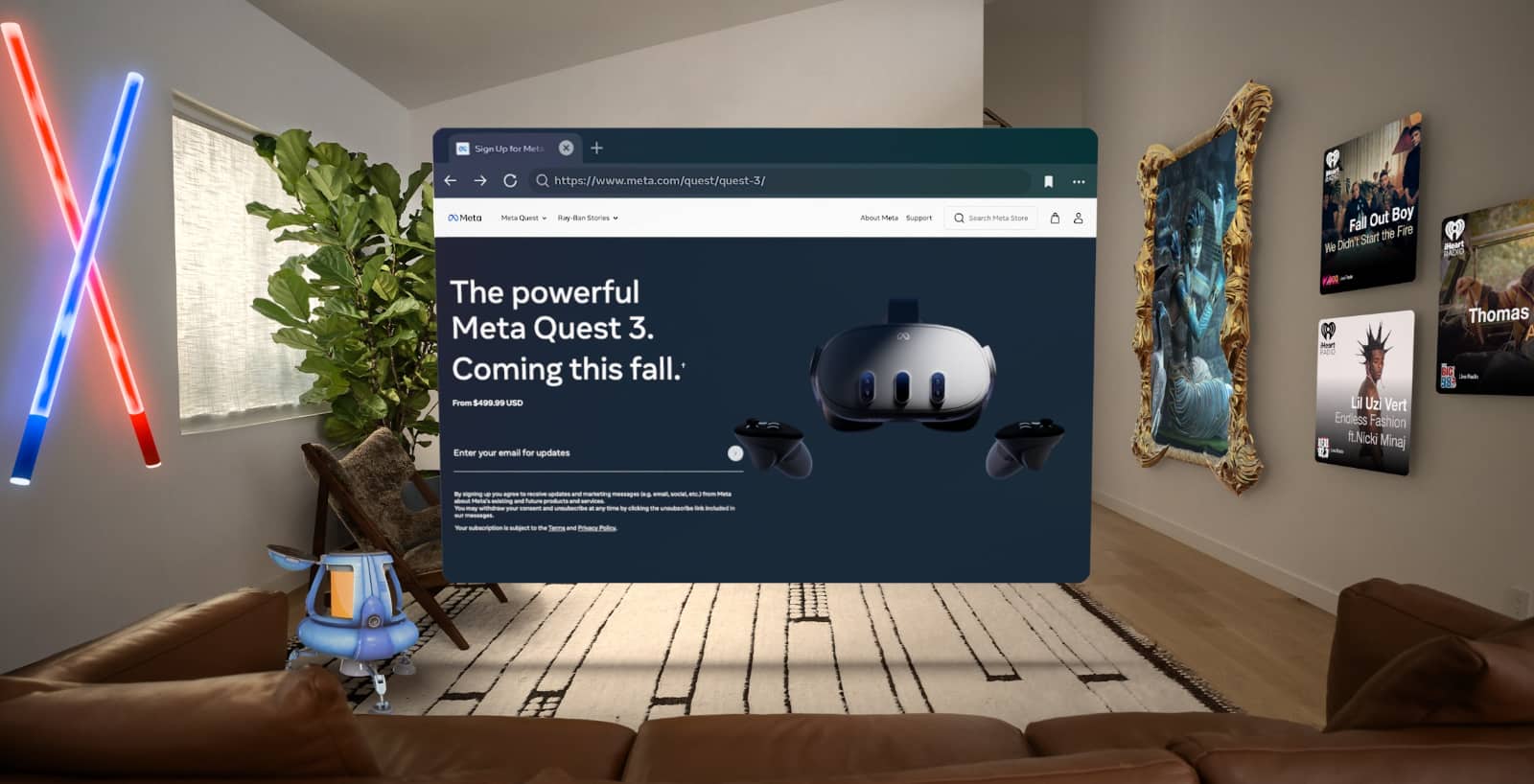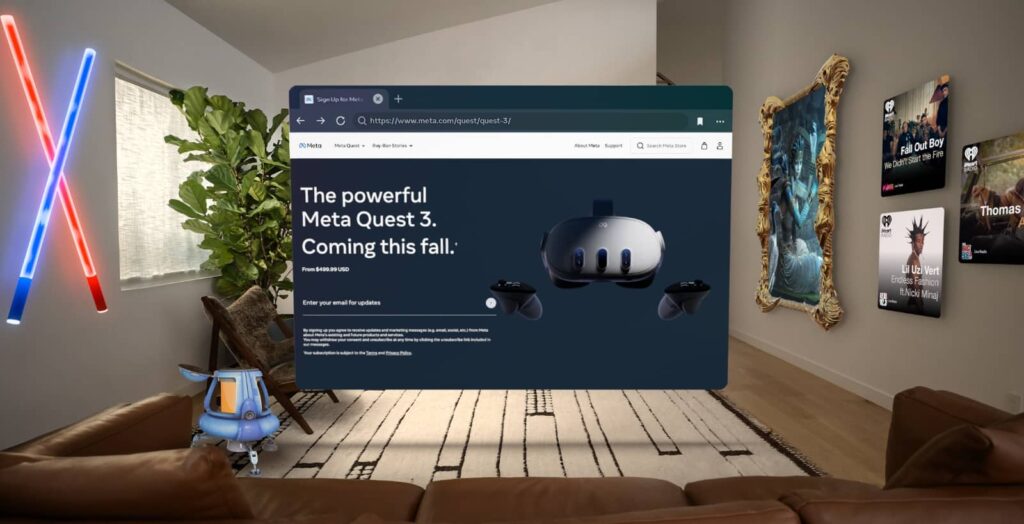 Meta also plans to roll out interactive and spatially-aware digital objects that can be mapped to specific parts of your rooms in the next year, allowing you to hang what are basically live widgets on walls and mid-air that will always be there when you put on the headset.
That could include pictures from your Facebook account, or it might even be a portal to Instagram sitting in the middle of your bedroom, basically turning the virtual experience into your own personally curated dashboard.
Australians keen to jump on board with the Meta Quest 3 will see the headset land from $799.99, with availability coming from October 10.