Putting yourself "in the zone" is about to be a literal thing, provided you have a spare thousand dollars to work with and want to wear a pair of headphones made by Dyson.
It's always interesting to see brands jump into new categories, as creators and innovators add their spin on something we might not have seen before. Sometimes you get something that is much the same as the competition, and other times it's a totally different experience and design altogether.
Dyson gave us a bit of a preview last year with its unbelievably designed "Zone" headphones, a pair that offered a researched take on noise cancellation coupled with an air filtering system that had to be seen to be believed.
While we initially thought the idea was a joke arriving just before April 1, the air filter mask Dyson offered for its Zone headphones is real, providing a way to filter the air as you walk about, in essence providing clean air for your regular commute. It might make you look a little like Batman's Bane, but it can clear the air, if not draw some attention.
Outside of a very small number of journalists, Australians have largely not seen these headphones in public yet, due to them being unavailable locally. However, that looks set to change with the official launch of the Dyson Zone in Australia.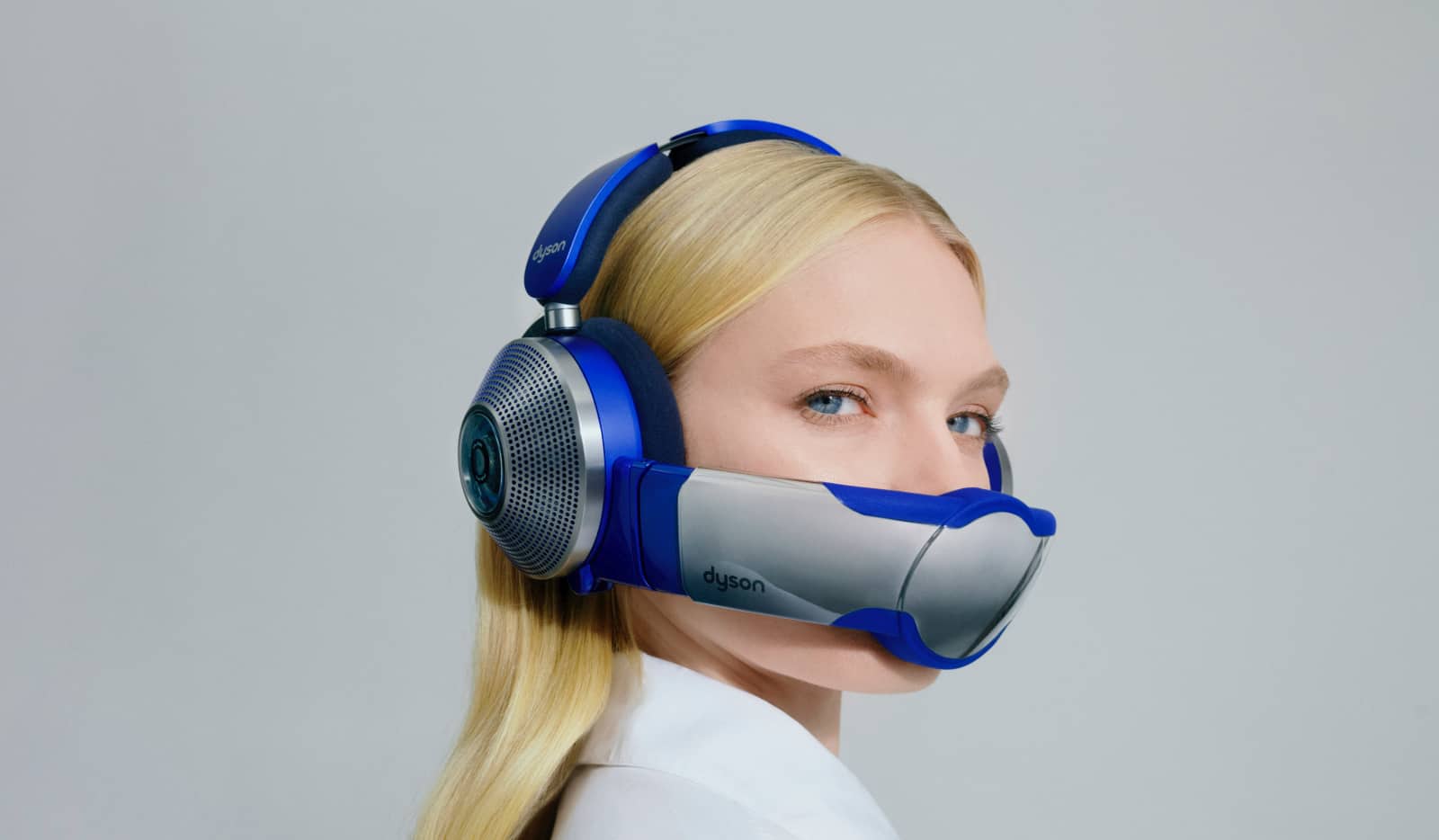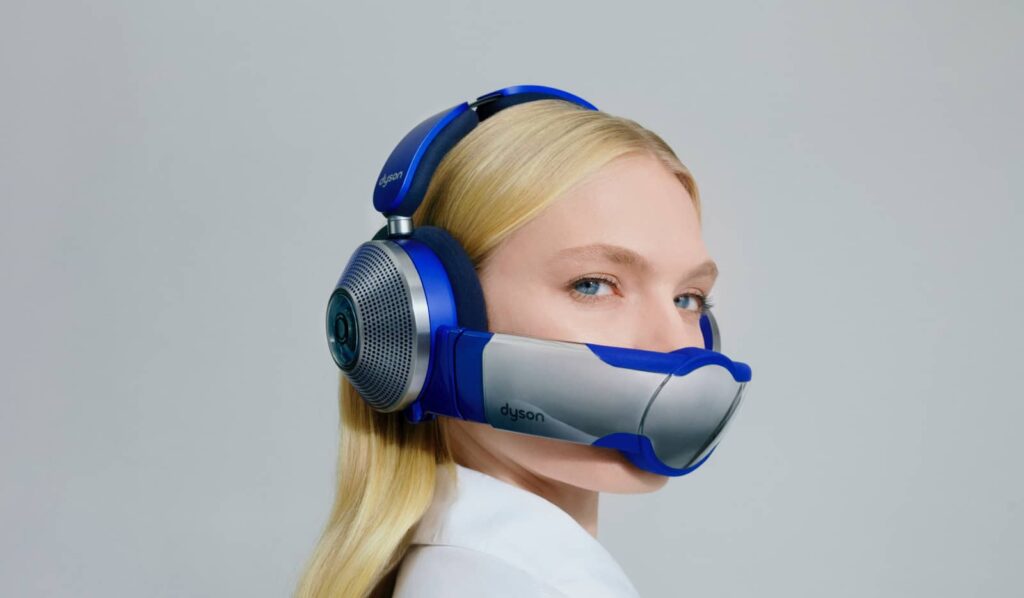 Unique as far as headphones go, the Dyson Zone connects air filtration research from its air multiplier fans with a mask you can wear, joining it to a pair of headphones to draw power from.
At the same time, the Zone headphones include active noise cancellation with what Dyson claims is a "scientific approach" to sound, recreating a wide range of frequencies and using a 40mm driver on each side. There's a processing system for the sound balancing and running the EQ around 48,000 times per second, aimed at keeping sound distortion-free.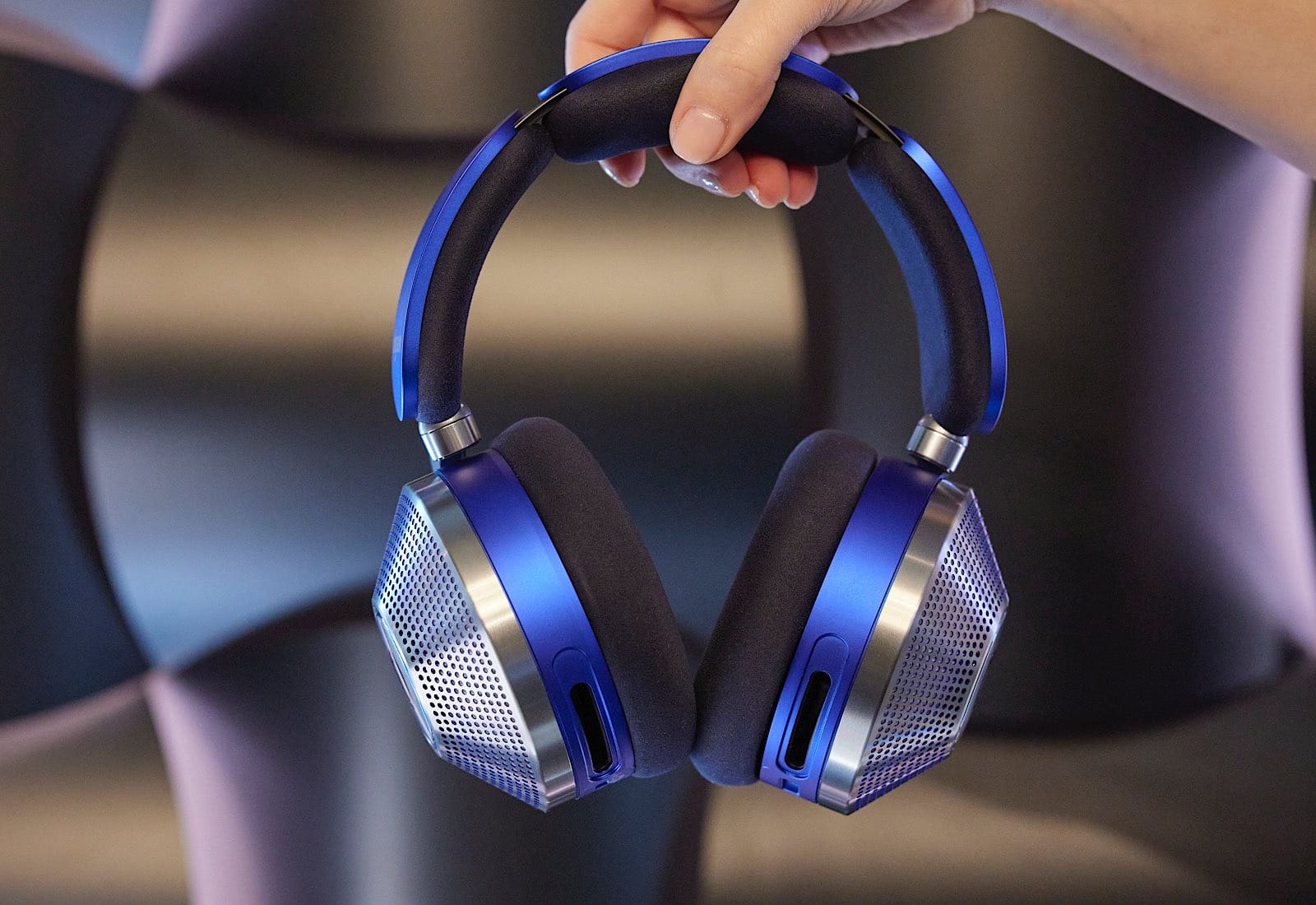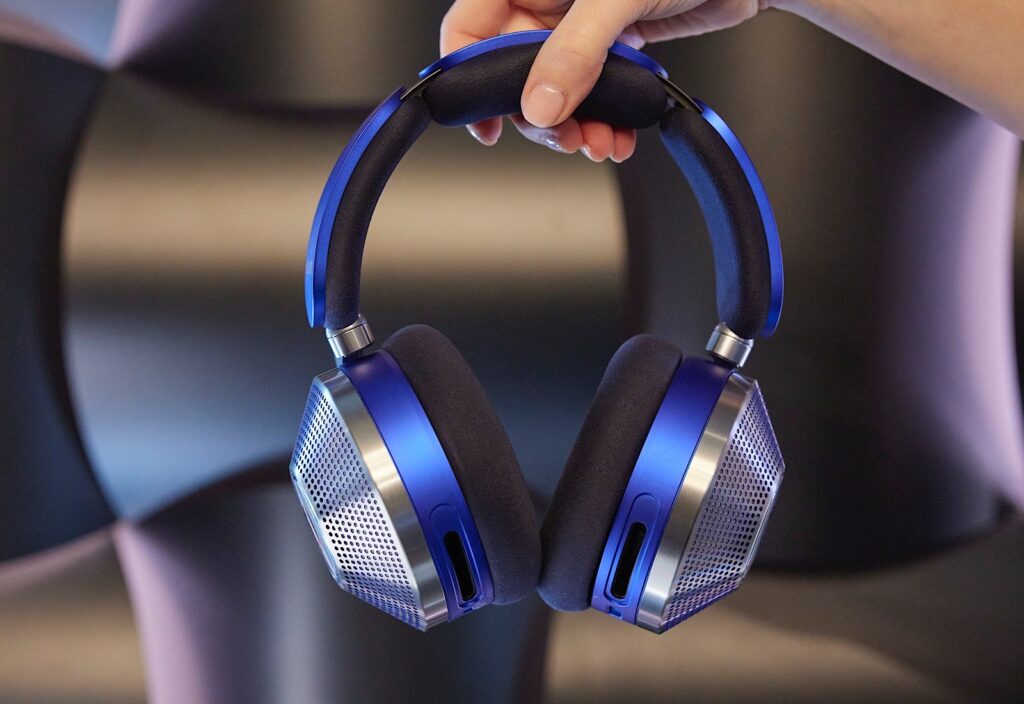 As to whether it sounds as good as the current benchmarks of the Sony WH-1000XM5, Apple AirPods Max, Sennheiser Momentum 4, and Bose QuietComfort 45, that remains to be seen, but Dyson is clearly gunning for a piece of the high-end ANC headphone market, using 11 microphones to cancel unwanted noise by measuring the sound u pro 384,000 times per second and delivering up to 50 hours of battery life.
But the price may end up being the catch.
Launching in Australia at $999, the Dyson Zone headphones are some of the most expensive ANC cans on the market, beating Apple's audiophile-focused AirPods Max by a good hundred dollars, and that's for the standard model.
A limited edition variant of the Dyson Zone will be sold as the "Dyson Zone Absolute+" (similar to Dyson's vacuums) arriving with a soft pouch, two extra filters for the mask, and an inflight adaptor kit, costing $1099 from Dyson directly.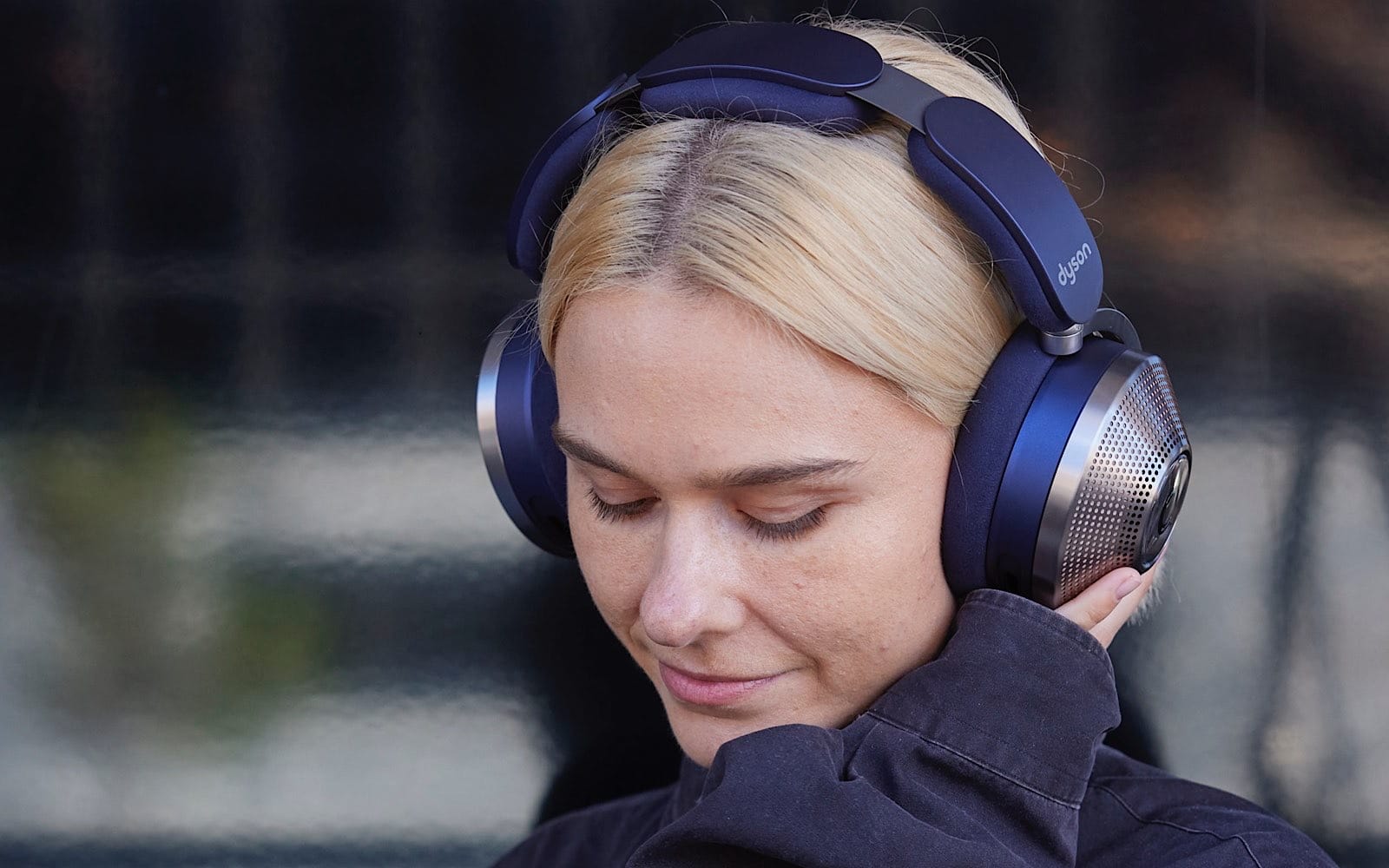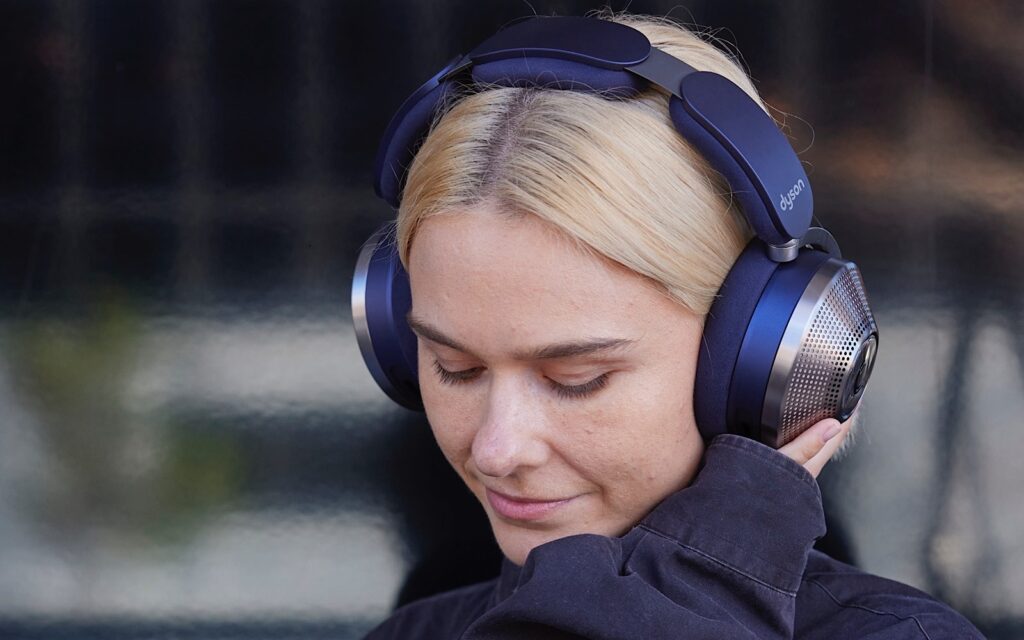 Neither variant is particularly inexpensive, approaching the high-end of the market from a brand well known for reinventing categories, such as it did when it reinvented the mop with a combined vacuum recently.
Dyson, however, is totally new to sound, and competing with industry stalwarts such as Sony, Bose, Sennheiser, Focal, Apple, Technics, and Beats, to name a few.
Whether Dyson has what it takes to build something better for even more remains to be seen, but if you're already sold, you'll find the Dyson Zone available from Dyson directly now, with other stores and retailers getting it in September.