The next stick vac from Dyson cleans two ways, evolving the mop alongside the range's typically strong suction.
Convergence comes to many devices in our life, whether it's our phones absorbing cameras and wallets or even the TV taking over video game systems.
And wouldn't you believe it, there's more convergence happening in other places, as well. In fact, if you've ever looked at a vacuum and wondered just where it can go next, that has some convergence headings its way later this month.
The vacuum is about to meet the mop in a pretty big way, as Dyson tries its hand evolving its V15 Detect, a style of vacuum that already includes some impressive technology and now looks to improve it some more.
The Dyson V15 Detect is already one of our favourite vacuums, using a special laser optic head to let you see more dust as you vacuum your home plus a neat piezo sensor to count the dust as it comes in. It'll see a small change in new models, switching from the green laser light to a brighter green LED, but the new Dyson V15 is even better again.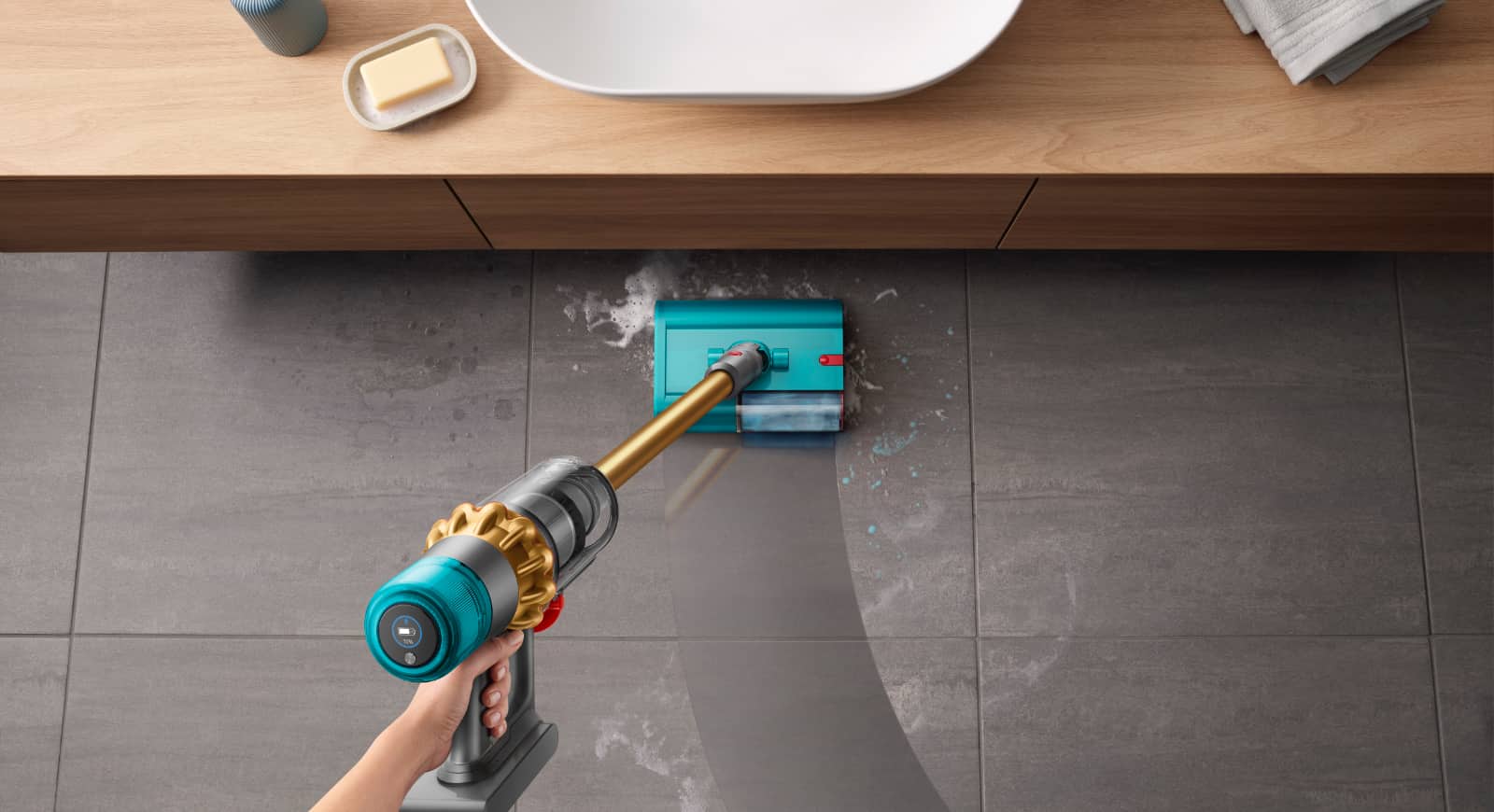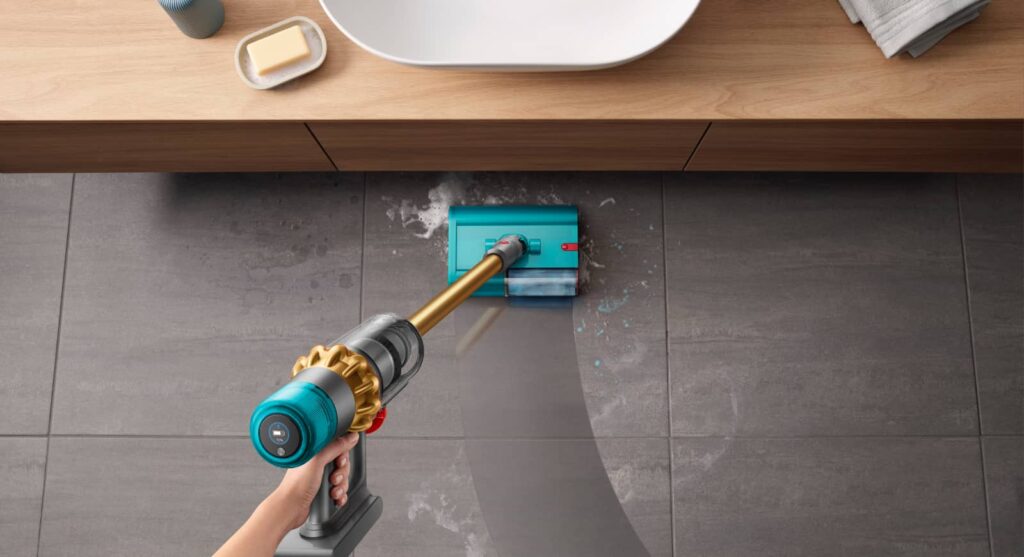 Coming as a special variation, the Dyson V15s Detect Submarine takes the same dust-counting high-suction vacuum with a green light head, and gives owners one more piece of technology to clean their home with: Dyson's first mop head to scrub stains and move them from floors.
The Submairne head includes a 300ml water tank and a roller, using eight water jets to fire water at the microfibre roller as it scrubs the floor with clean water, scraping the roller as it goes round to clean the thing.
Essentially, Dyson is aiming to clean the floor without simply moving dirty water around, which is one of the flaws of a standard mop. As it works, a slightly bigger 360ml dirty water tank takes the dirt from the mop, keeping it separated from the clean water, and allowing you to wash hard floors using a vacuum.
Worth noting is that the Submarine head itself is specific to this model, only working on the V15s Detect Submarine thanks in part to new hardware and software needed to make it work. Unfortunately, that means owners of the previous V15 Detect and any other Dyson model won't be able to make the Submarine head work, which at least explains in part why the head is only available with this specific model.


Outside of the Submarine head, however, the V15s Detect Submarine is very much the same V15 Detect, albeit with a few tweaks. The fluffy green-light optic head is slightly slimmer in design, and both it and a HEPA filter system are only going to be made available in a Dyson-store exclusive, the "Complete" edition. The model of Dyson V15s Detect Submarine heading to retail will miss out on both of those features inside the box.
The green light head mightn't be a need for everyone, and neither might be the filter for capturing nasties in the air, but the Submarine head promises to give owners one solution for dealing with the floor that may even see them throwing away their own mops.
"We really believe we've designed a neat and effective solution for tough stains on hard floors," said Nathan Lawson McLean, Design Manager at Dyson. "It's simple to use and simple to maintain, making sure it's the first choice."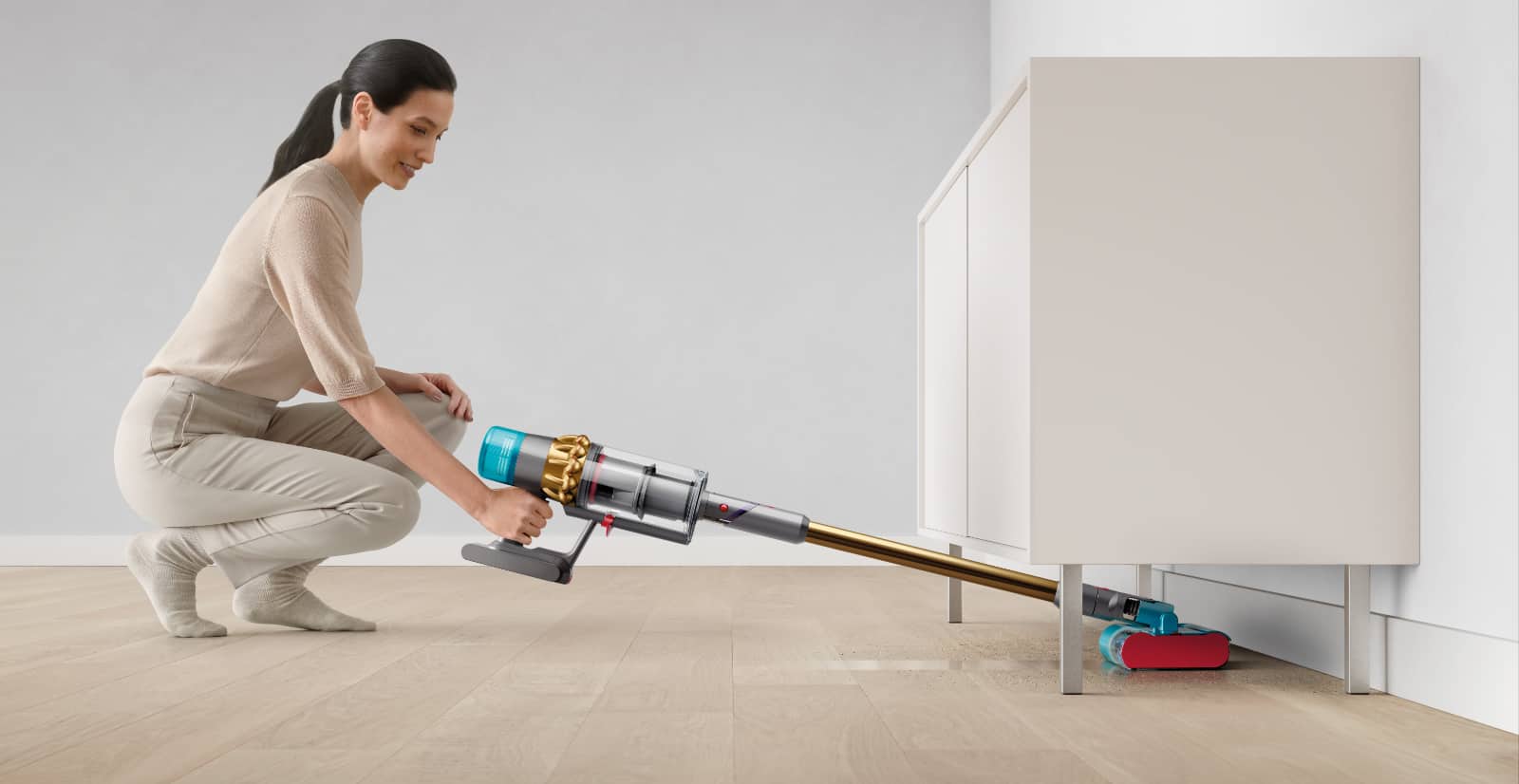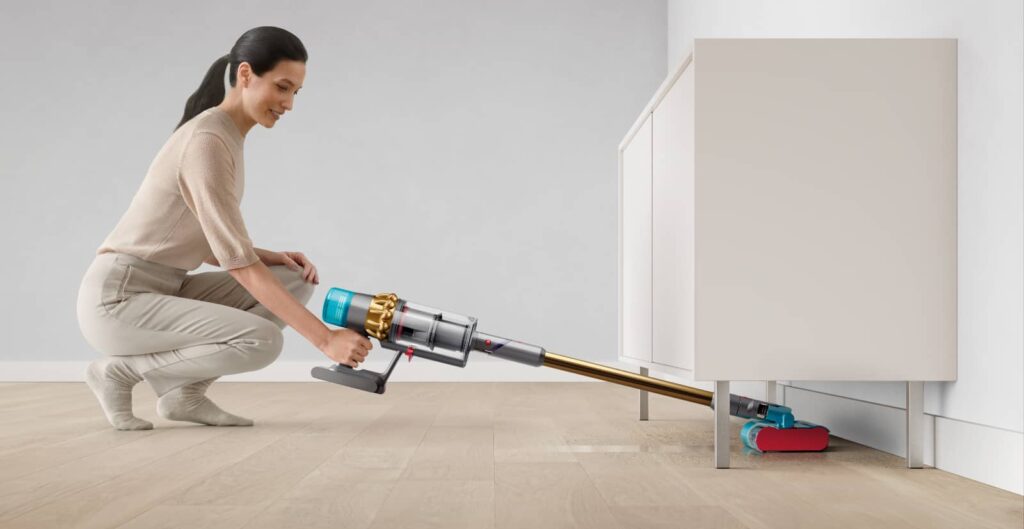 It's worth noting that Dyson's inclusion of a mop with a vacuum isn't necessarily new, with robotic vacuums linking mop and vacuum for some time. However, Dyson's approach may well be new, using separate compartments and water jets to keep the roller clean as it scrubs with that water, removing the dirty water and sending it to its own waste bin.
Like other Dyson stick vacs, the Submarine won't necessarily come cheap, attracting an Australian price of $1549 for that base model sans-HEPA and green light fluffy optic. If you want the model with those, it'll be $100 more ($1649) and arrive only from Dyson's online and retail Dyson Demo stores.
As to whether Dyson has plans to engineer its other models to support the new Submarine head independently and make it available later, the company wouldn't say, noting instead that it was "very deliberate" about its choices.
But it did say the fluffy optic head was now being made available across the range, so it's always possible the Submarine head will come out independently for other Dyson models later, as well.