Need slightly cleaner air than what your home normally offers? Dyson is updating its fans and air purifiers, and they'll handle more than just clear air, it seems.
Updates to air purifiers seem to be in the air this week, with Dyson announcing not one but rather four devices on the way, updating much of its "Pure" line-up that aims to clean the air from particles you can't see with the naked eye.
And the timing couldn't be more perfect.
It seems it was a perfect day to write a story about gadget that clear the air, as Sydney wakes up to more hazard reduction burning and smoke hugging the city like a warm, BBQ-scented blanket.
The smell and smoke was everywhere, and if you've ever wanted to paint a bleak picture of a school, it's drop-off where kids are handed masks, the playgrounds are covered in smoke and no visibility, and anyone around is shuffled off to class 20 minutes before the bell goes.
Smoke is everywhere in Sydney this week, as the authorities do what they can to impact a risky bushfire season made more complicated by the risk of an El Niño likely to occur. More fires will be dangerous to people, animals, and homes close to them, but also to people living further away, as the smoke makes its way from one location to the next.
That makes Dyson's update very timely, with updates to the fan-purifier Dyson Pure Cool and the heating-capable Dyson Pure Hot+Cool, plus two more. Dyson's fan-only formaldehyde Purifier Cool is also getting an update, and there's also a big new model made to be quiet.
That big new variation looks like an update to the bed-side equivalent in the Pure Cool Me and will be called the Dyson Purifier Big+Quiet Formaldehyde.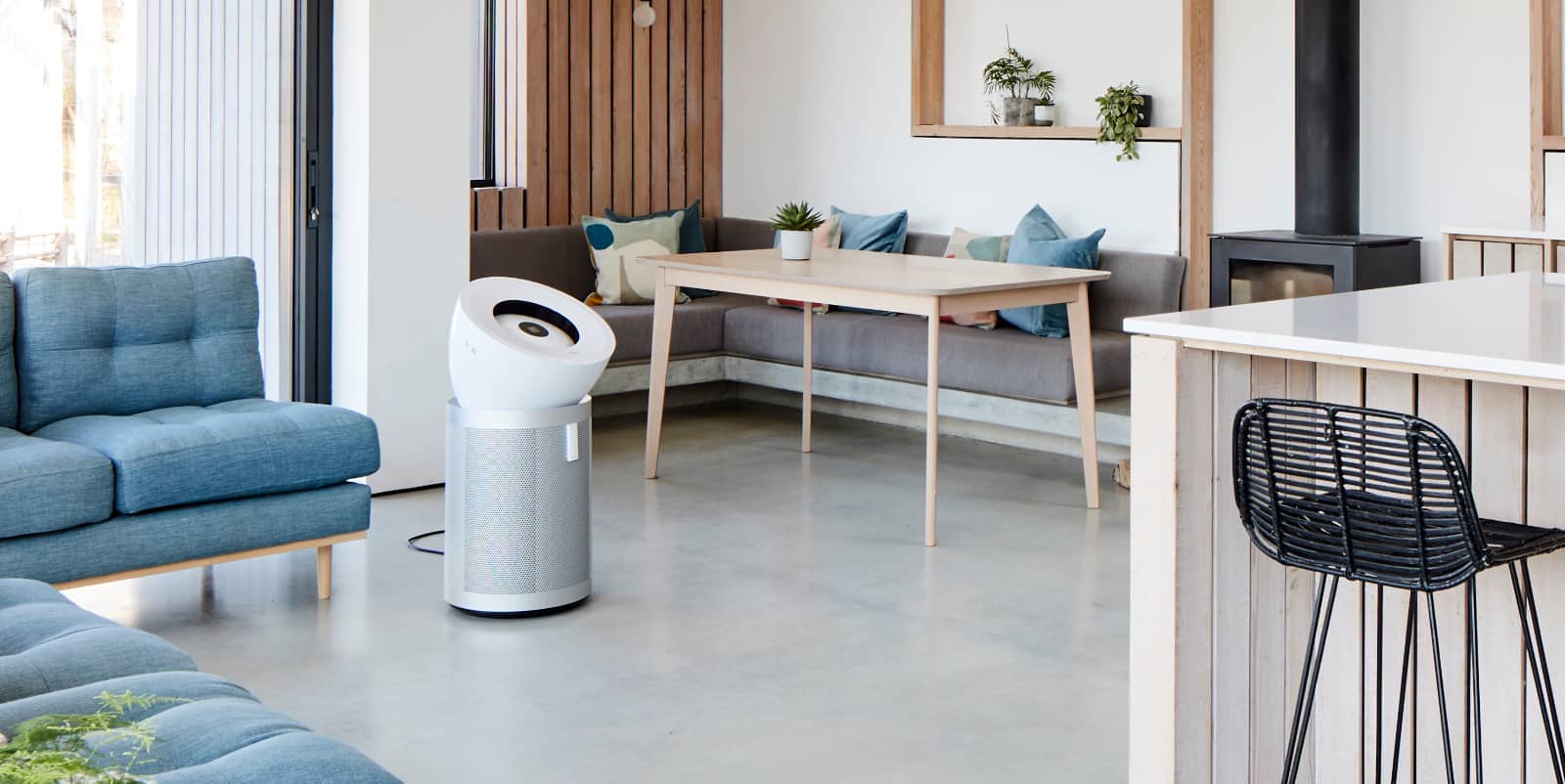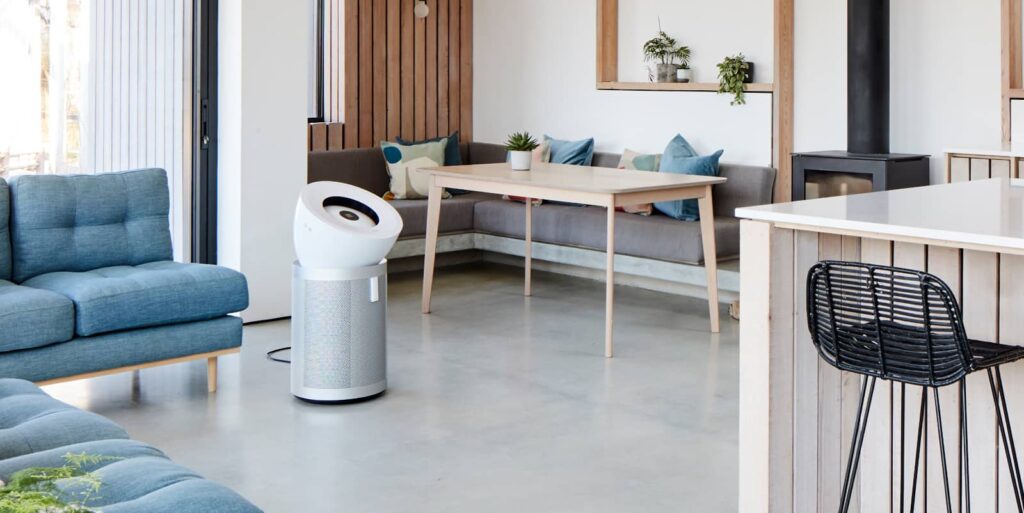 It's a little different, using a new airflow system to bring in up to 87 litres of airflow per second and a refreshed carbon filtration system that can cover up to 99.95 percent of ultrafine particles while breaking down activated carbon, and destroying formaldehyde released by chemicals in furniture, paints, and other treated materials found around the home.
Dyson is using a similar concept to its Airwrap hair styler to expel air here, utilising the Coanda effect to merge streams of air over a smooth surface to project it further, hitting areas as far as 10 metres away.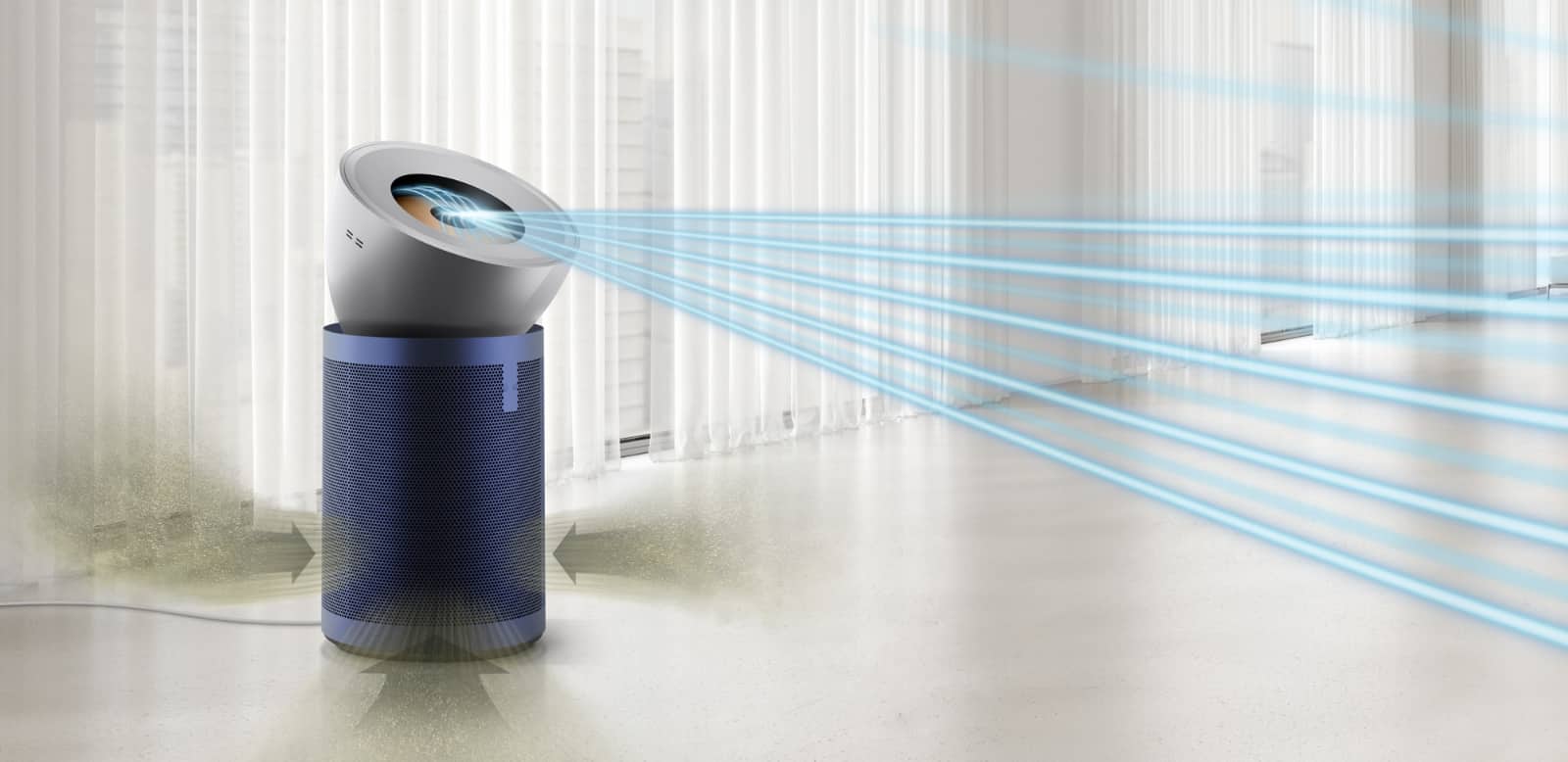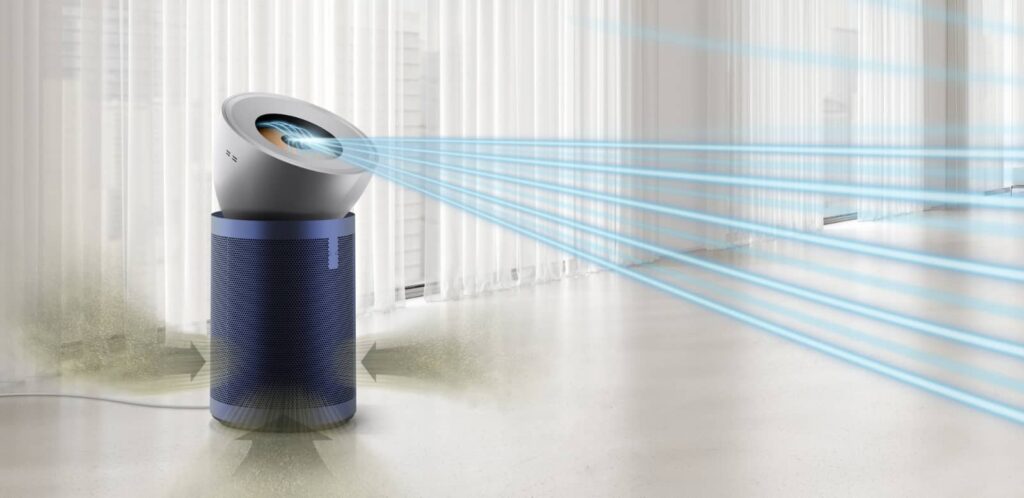 And it will do it quietly, using a Helmholtz silencer to capture sound wavesa Helmholtz silencer to capture sound waves and quell low frequency noise.
In short, Dyson's Purifier Big+Quiet Formaldehyde aims to clear the pollution at home without needing to make too much of an impact on noise pollution. It'll even talk to the MyDyson app and tell you what the sensor is saying for purification, with a special edition costing $100 more including a CO2 sensor to let you know when the air is stale.
That special edition will see a cost of $1599, while the regular Dyson Purifier Big+Quiet Formaldehyde will cost $1499 in stores across Australia.
It'll be joined by the aforementioned updates to the Pure range, which lack the Coanda effect, but do manage to cool or heat rooms. The Purifier Cool and Hot+Cool clean the air down to 0.1 microns, while the Cool Formaldehyde is a fan with the formaldehyde breaking tech, too.
The additions don't seem like major changes to the Dyson range, though they are updates to appliances to improve the purifying technology. As such, the Dyson Purifier Cool Gen 1 will cost $799, the Purifier Hot+Cool Gen 1 $899, and the formaldehyde-specific Purifier Cool for $1099 when they launch this month.