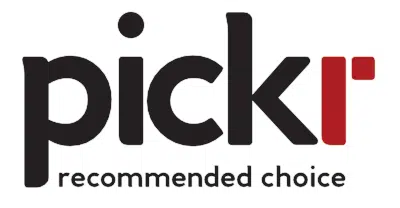 Keeping the air cool and clean is only an appliance away, and hey, just like you might expect, there's an app, too.
Design
Dyson is known for a lot of things.
It practically reinvented the vacuum with its complicated motors made into easy stick- and ball-vacs. It's known for those funky hand dryers known as the AirBlade, and has been responsible for one of the coolest interpretations of the hairdryer ever seen, even from the point of view of someone who has little hair to speak of.
But the one thing most people know the design of when it comes to the Dyson brand is the fan, with its Air Multiplier technology used to increase the amount of air flow in the designs that look like a fan, and yet have no blades.
We've seen those devices for some times, and in the Dyson Pure Hot+Cool Link, you're seeing yet another, as the heating edition of the bladeless fan retains its longer form-factor, but now gets a larger base thanks to the purification technology found inside.
As has been the case with previous Air Multipliers — that's the "AM" in the name — the Dyson Pure Hot+Cool Link is made from plastic.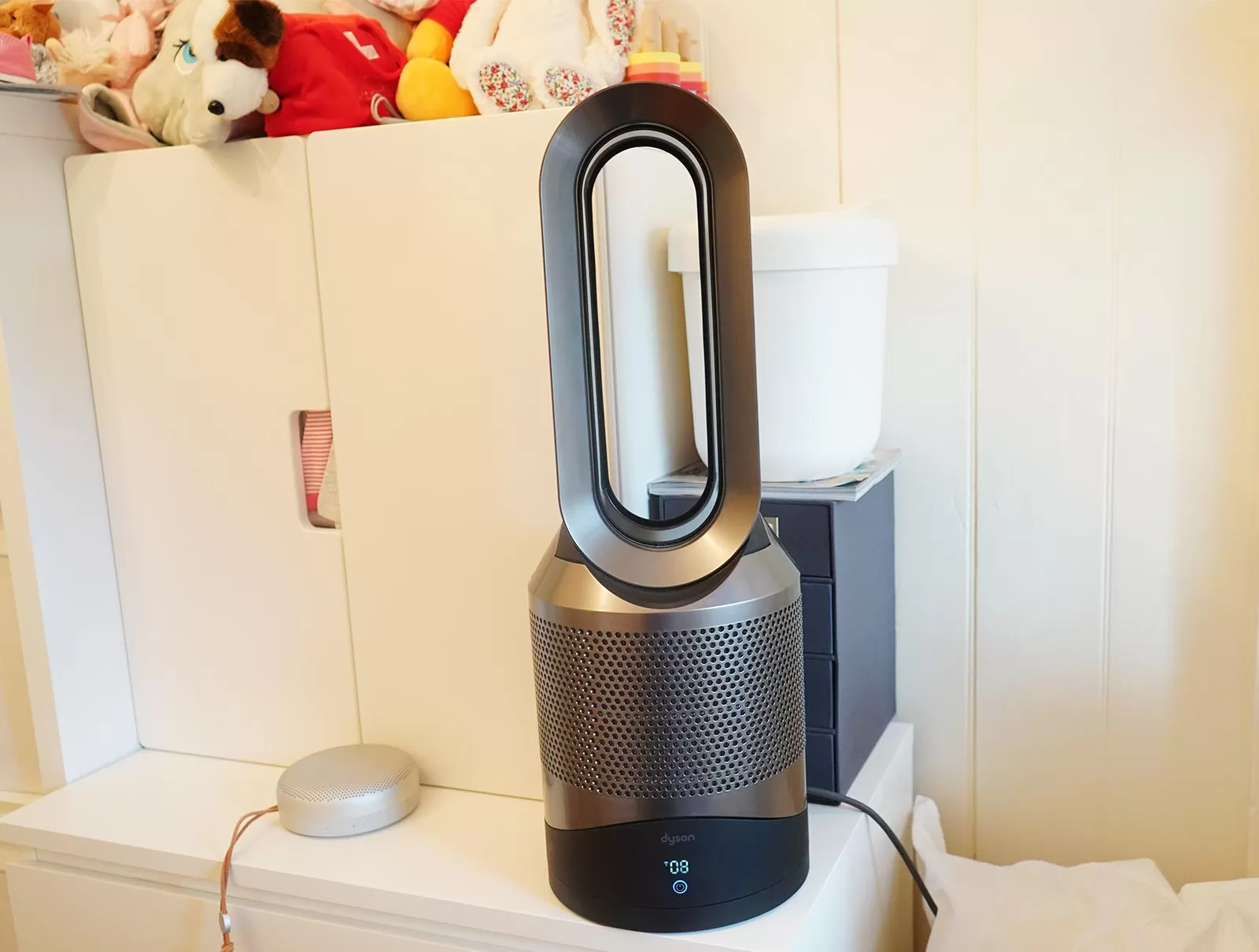 Features
Inside that plastic design, you can expect to find similar technology to what has featured in the Hot+Cool bladeless fans from Dyson in the past, with a couple of changes.
First, there's a glass HEPA filter working alongside two other filters made from graphite, all of which work together to purify the air being sucked into the fan from particles and gases which may be harmful to kids or people suffering from asthma (or something similar). You can take off the fan section and get access to the filter for cleaning if need be, but you shouldn't need to more than a few times per year.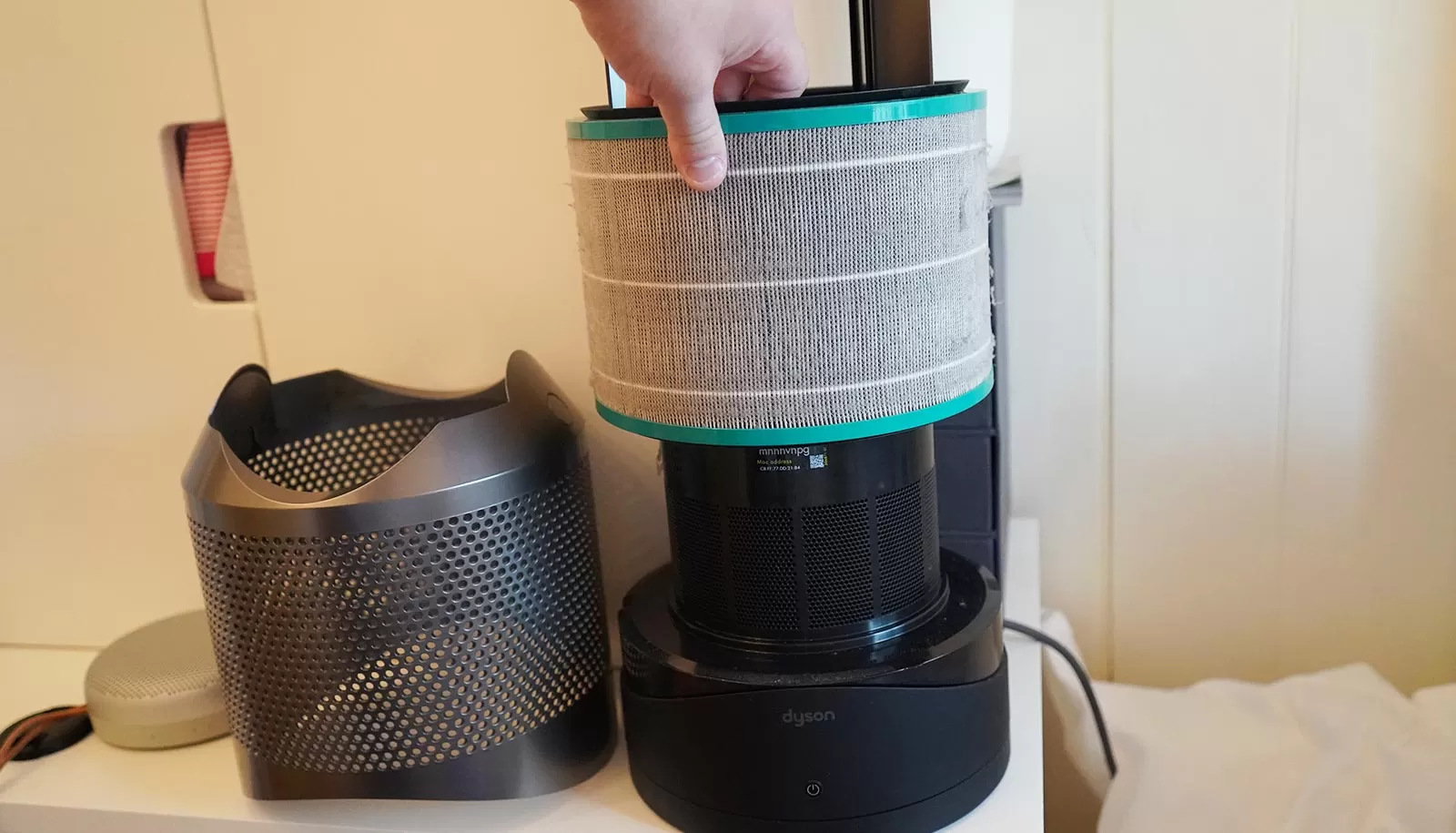 This now cleaned air runs through the cavity of the Dyson Pure Hot+Cool Link and is sped up using one of Dyson's motors, pushed through a mixed flow impeller and diffuser, and then channelled through the sides of the blade, where it can be set to either focused (direct and aimed at you) or diffused (pushed out to the sides), providing two directions of air.
Depending on the time of the year and how hot or cool you are, Dyson's Pure Hot+Cool Link can either warm or cool the air, with the former running through ceramic plates to heat the air, while the latter just pumps the air a little faster at its default temperature to cool you down.
The "Link" part of the name is also new, providing a way to talk to the heating fan using your phone, provided you use iOS or Android. Using the Dyson Link app, you can not only control the fan, but also monitor temperature, humidity, and air quality levels remotely, while providing a long-running view of the room the Hot+Cool Link is sitting in.
When your phone is connected, you can control the fan using that app, but like all other Dyson Air Multiplier fans, a small remote is also included, and it as usual sits atop a magnetic connection found in the top-most part of the fan.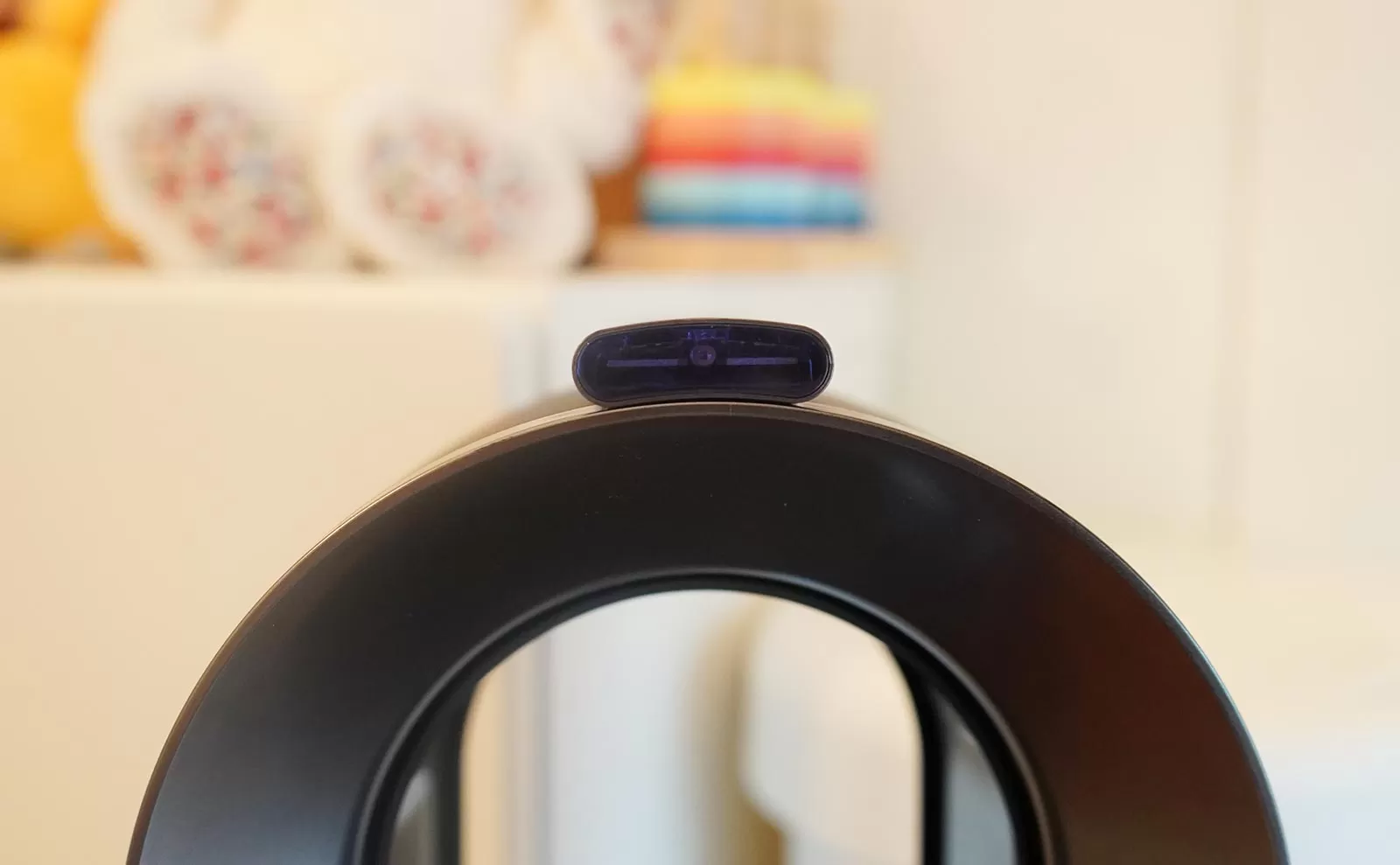 Performance
When it comes to the Dyson Pure Hot+Cool Link doing its job and being effective, there are really only two measures you need to worry about:
1. Does it heat the room? and,
2. Does it cool the room?
So let's tackle this on a season by season basis, because we've been testing the Pure Hot+Cool Link over the past few months, and we can tell you if both of these are great reasons to get stuck into one.
The first one is probably the most important, since that's one of the main things that separates this fan from Dyson's other Air Multiplier units, providing a heating element when it gets cold.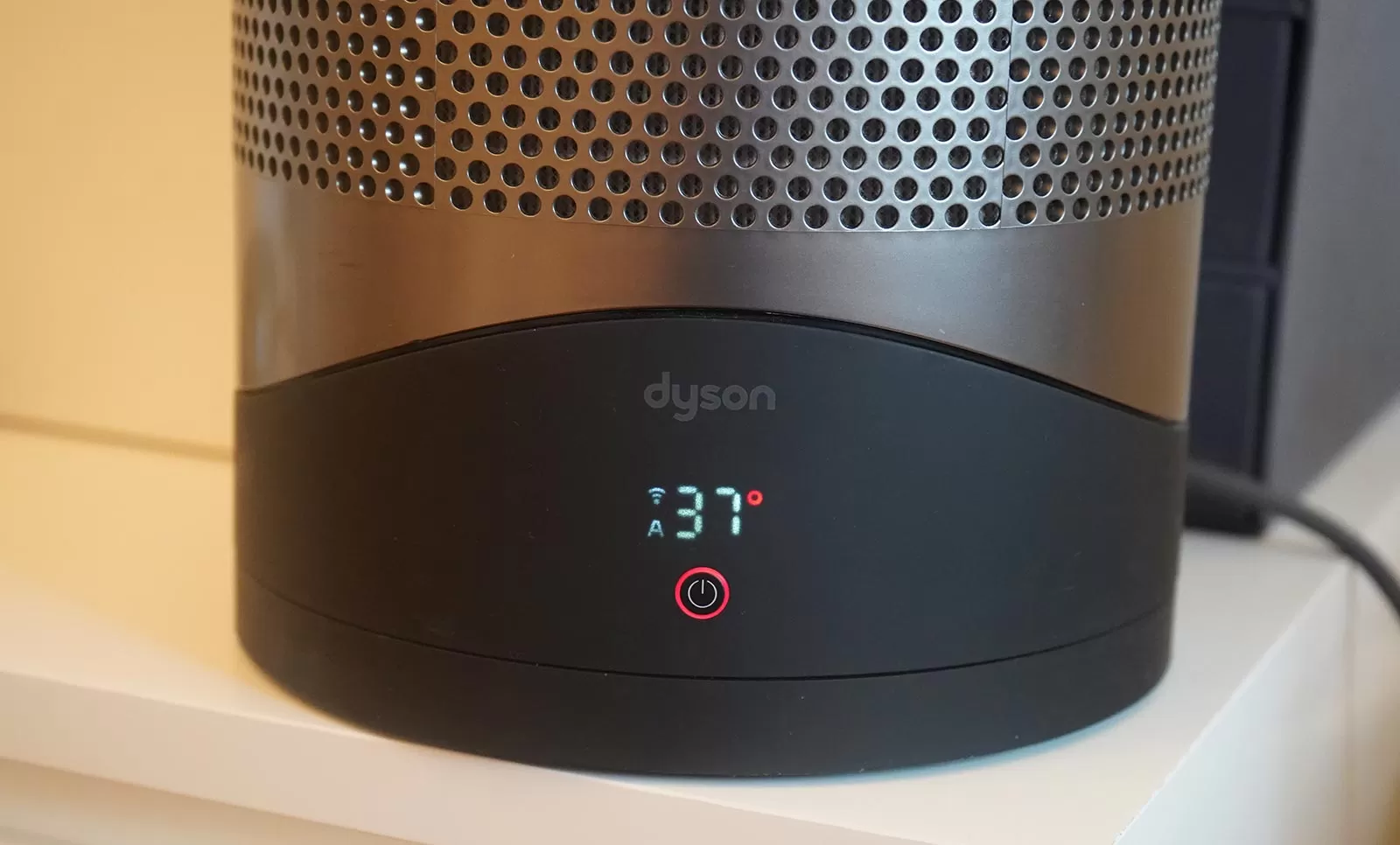 Fortunately, this is one area where the fan just flies, offering a good 10-15 seconds from off to warmth, and a good dose of hot air so warm you'll never want to turn the thing off.
Next up is cool, and we'll admit this is the one area that doesn't really feel as strong, cutting down the temperature by a couple of degrees, but not exactly offering a "cool" experience completely.
It is without doubt a cooler air than say what it feels like when the heater is on, but the speed of the multiplier motor isn't necessarily so fast that you're going to think you've turned the air conditioner on. Rather, you're going to feel like you have a fan on, and one that doesn't make as tremendous a dent as its price might suggest.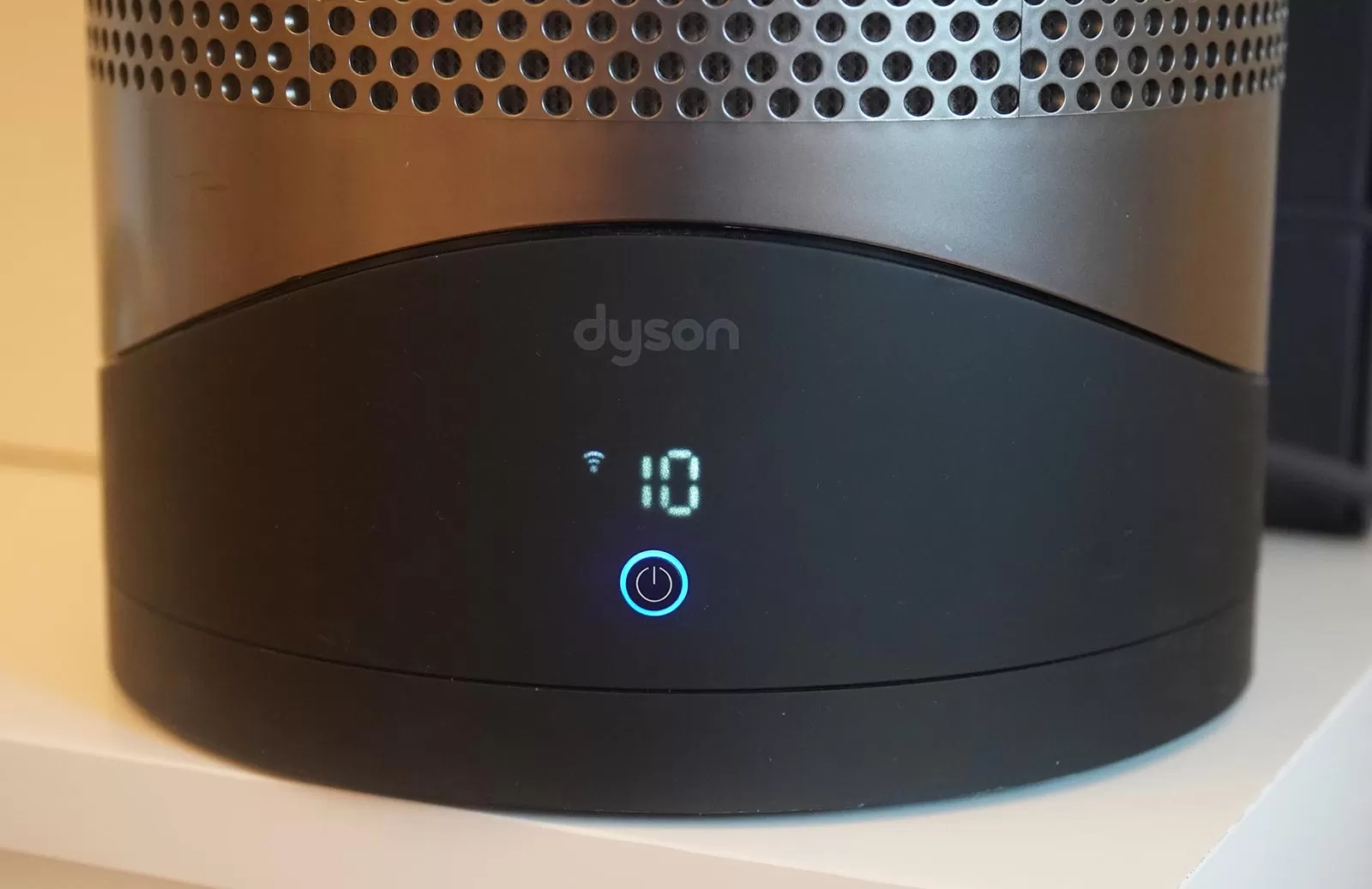 Fortunately, the lack of completely cold current is made up for by the "Link" part of the name, connecting a phone or tablet to the Dyson and giving you a look not just at how your home is performing, but also to control the fan remotely.
That is without doubt one of the coolest features we've seen on a cooling appliance, and there are more expensive air conditioners that would miss out on this technology, not only giving you a look at the temperature, humidity, and air pollutant levels, but also an easy interface to turn everything on or off when you're not even at home.
Dead set, the "Link" technology is one of the coolest features, and is something we wish all fans offered, not just those made by Dyson.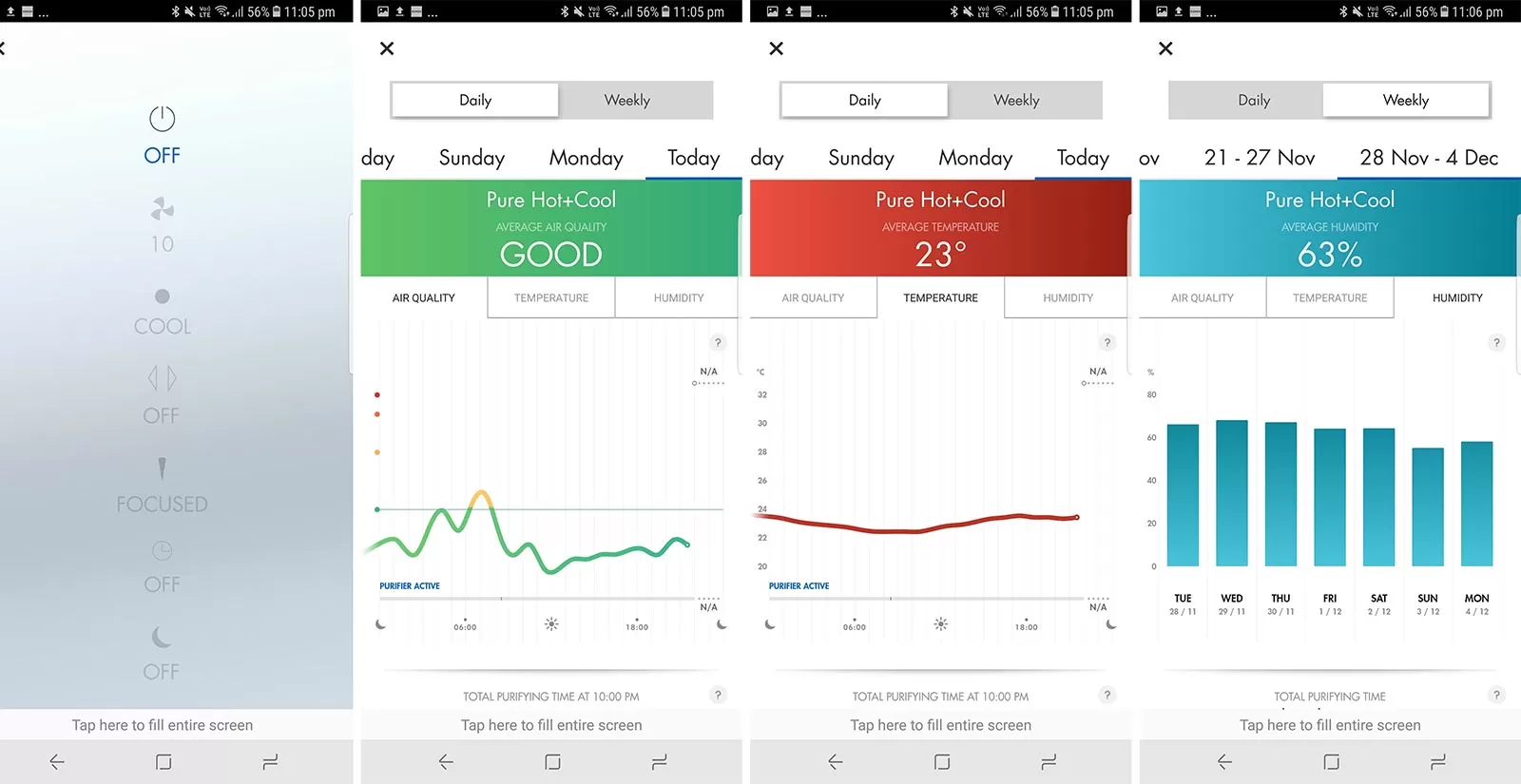 What needs work? Value
While Dyson's heating air purifier comes with a plethora of features for a fan, the one thing the package lacks is value.
Simply put, a rounded price for features and performance just isn't there, and you get the feeling very early on that you're paying for the name in this product.
In essence, you're paying a lot for a heater that does a good job with the "Hot" part of its name, but a fan that doesn't necessarily nail the "Cool" part, with the overall reason for including the Dyson Pure Hot+Cool Link in your life being one of necessity, and that goes like this: do you know an asthmatic or a child where allergen and particle-free air would be a huge plus it would practically be a requirement? This might be for you.
Do you crave the smart home functionality to control the fan remotely? This might be for you. And do you love Dyson? Well, this might be for you, too.
Unfortunately, when it comes to Dyson, "value" is one of those things that may not be necessarily straightforward given the value of the brand, much like how Leica cameras or Bang & Olufsen headphones and speakers can be pricey. It's not that they're not worth the price tag, it's just that the price tag happens to be large, usually because the brands can carry that weight.
Dyson is like that, and so while the $799 price tag of the Pure Hot+Cool Link is high, its value isn't as easily identifiable. It's a great fan with some solid heating and smart controls, but at a little under $800, you may be paying more for the brand than you expect.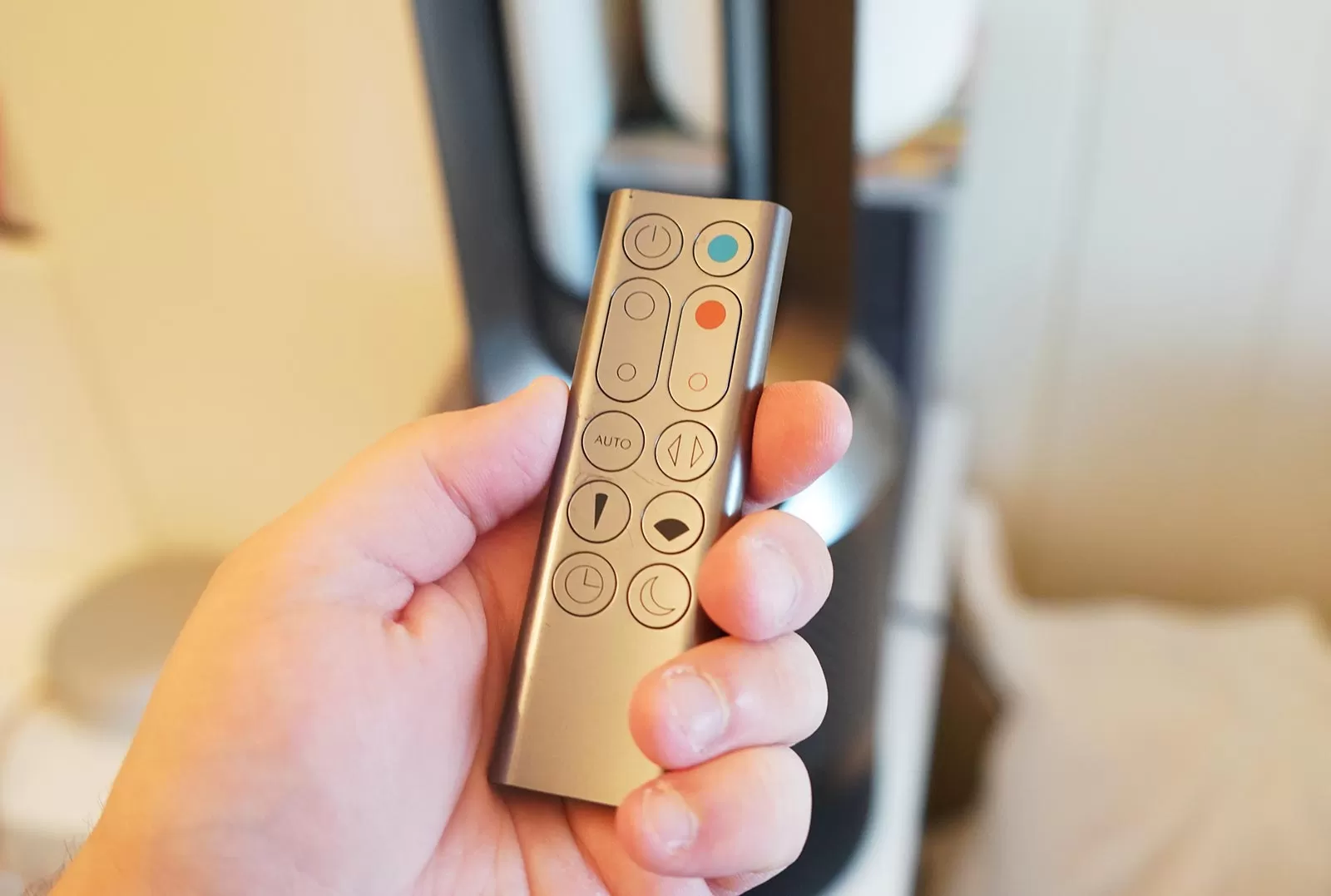 Final thoughts (TLDR)
Dyson's take on the heater may be expensive, but it is also immensely useful, acting like a giant smart HEPA filter for your life.
For some of us, a HEPA filter is exactly what we need, especially if you happen to have very small kids, blocking the bad things we can't see from being ingested, all in a device that is both very cool to look at and indeed operate, handled by a remote control and a smartphone.
These two methods make the Dyson a handy appliance, and the combination between heating and cooling helps to make the Pure Hot+Cool Link a smart addition to any home, pun intended. Recommended.
The good
Lovely design
Relatively sturdy, moreso than you might expect the plastic body to be
Great heating power
Mobile app is great for mapping how your home's air is being treated