Cleaning the house is a chore we're all eager to have done for us, and for under a grand, a robotic vacuum might make much of that possible.
As exciting as the idea of a robot maid and cleaner is, we're still a fair way off from The Jetsons' Rosey the Robot doing everything for us. While there are clear developments in robotics, the stylised robot that takes care of cleaning and cooking isn't quite a real thing yet, though neither is the commonly available flying car, for that matter.
But while automatic human-like robots aren't a reality in 2023, robots that can assist with the cleaning are legitimately available, even if they're much smaller and flatter (which isn't a bad thing, because who has the space for Rosey).
Robotic vacuum cleaners are clearly not a new invention, but some can come with a high enough price tag, and that might make you reconsider whether you want to clean your floors yourself.
Ecovacs may well have something for folks keen to save on the high-end cleaner robot with a combination vacuum and mopping robot set to arrive in Australia for just under the $1000 mark.
This isn't the first time Ecovacs has managed to get a robotic vac to an affordable price, but it might be the first time we're seeing the combination of features arrive with an auto-empty station for below a grand.
It's the latest in Ecovacs' combo vac and mop machines, but one made to be less exy overall, as the N10 Plus bundles in some of the high-end features of its other machines trickles down to a lower price point.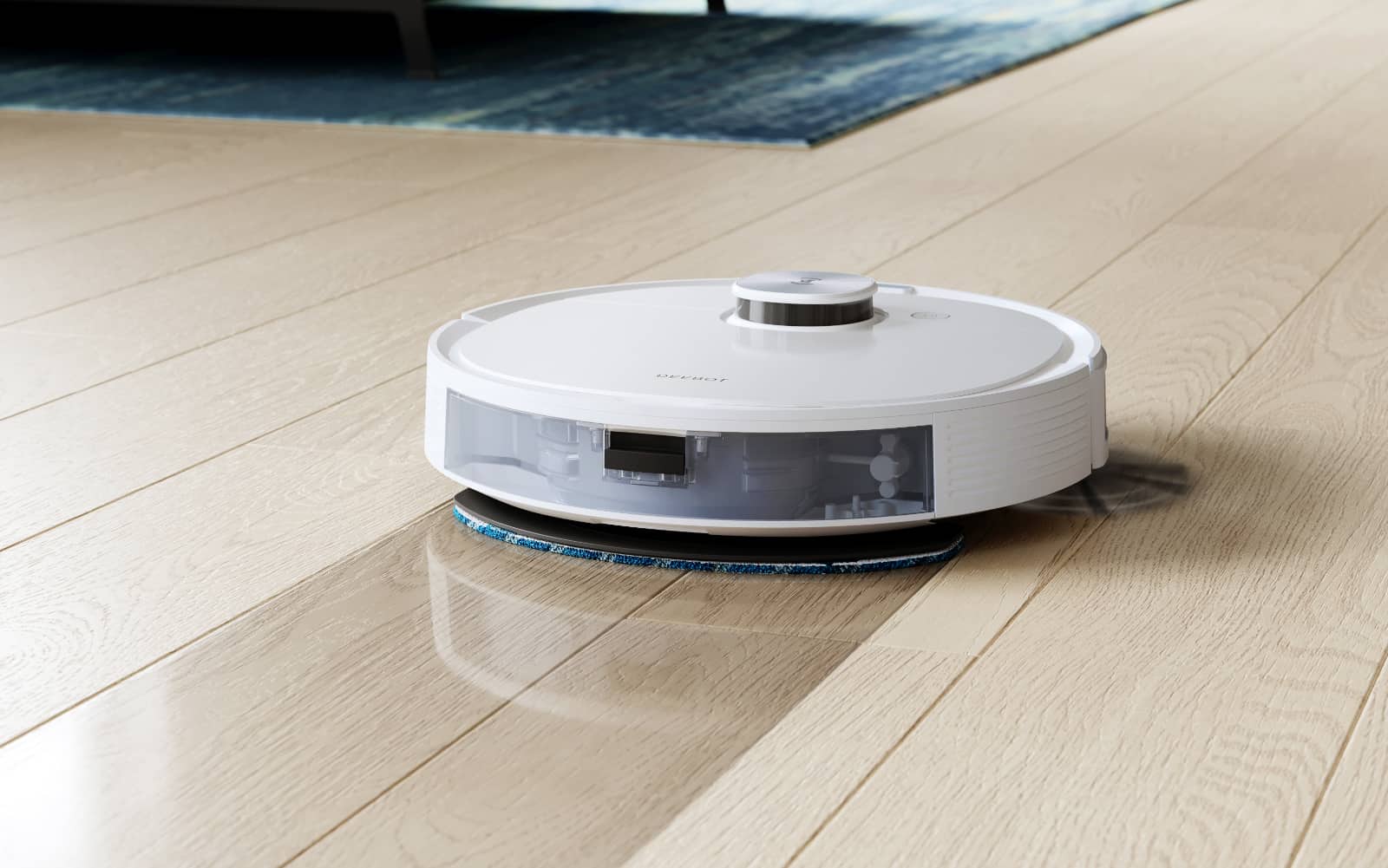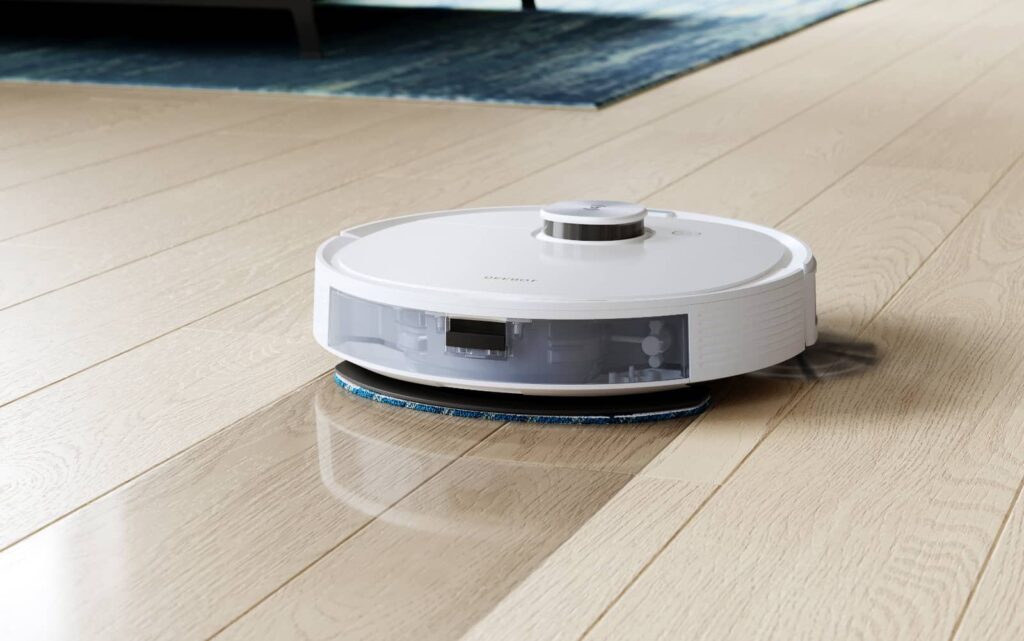 For $999, the Deebot N10 Plus will include the ability to clean floors through both vacuum suction and wet mopping, while mapping the environment of a home and working for up to five hours, before making its way back to a base station that includes an automatic emptying station that can hold up to 60 days worth of dust and debris.
The combo vac and mopping system can reportedly work together, with vacuum and wet mopping working in one-go, though the vacuum also recalls where not to run its vacuum when the mopping is running, because then you'd just be sucking up water and damp debris.
It's also the first Ecovacs Deebot model that will use antibacterial filters and dust bags, taking advantage of an activated carbon layer to trap allergens and particles so they're out of the air after vacuuming.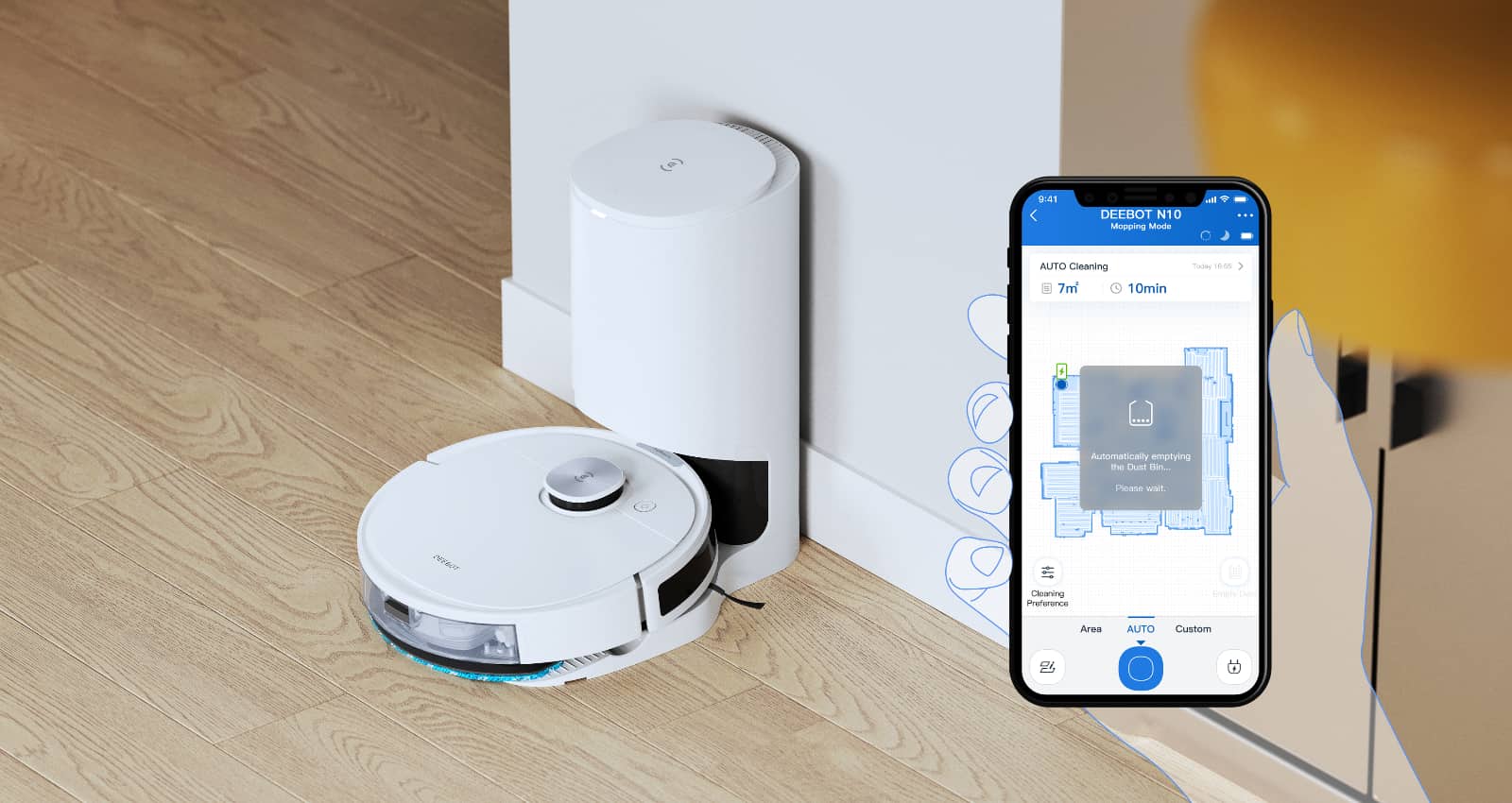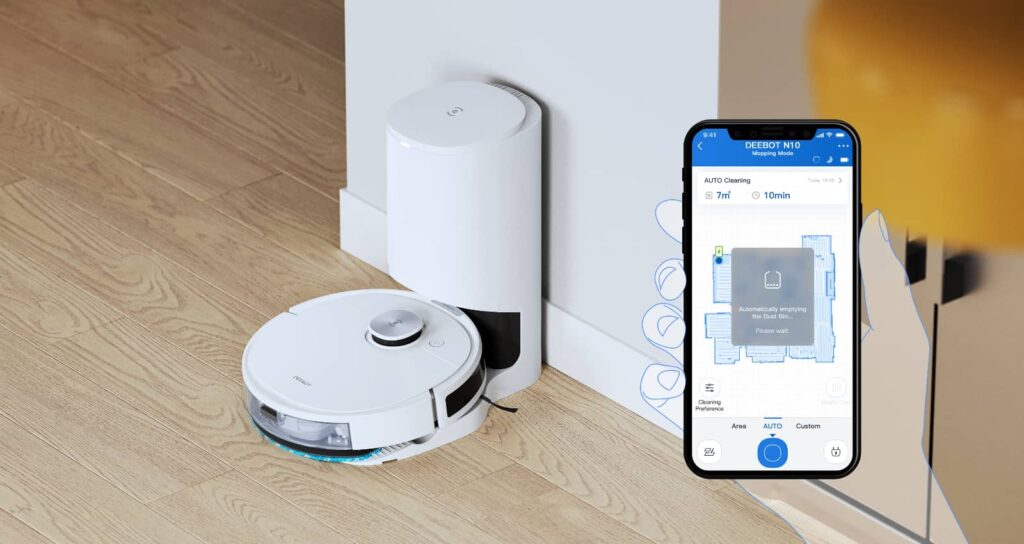 And just like previous Ecovacs models, this one will support an app to let you control the robotic vacuum, and even see the map of your home it has created.
"With Australians eager to embrace home robotics that deliver both convenience and time-saving, it was important that Ecovacs continued to step up and deliver a new, compelling option for them to consider, and we are delighted to be adding the Deebot N10 Plus into our range," said Karen Powell, Regional Director for Ecovacs Robotics in Australia and New Zealand.
The Ecovacs Deebot N10 Plus is available now across Australia at Bing Lee, Godfreys, JB HiFi, and The Good Guys for $999.