Forget the corner sweeping robotic vacuums of the past, because Dyson is ready with a new breed that aims to clean your rooms with power to spare.
Cleaning your home is typically one of those chores we don't want to do. In fact, beyond grabbing a laser-equipped vacuum head and going for your life with streaks of green light or employing your kids to help with their own kid-sized toy vacuum, cleaning your house with a stick and suction isn't going to be on the fun to-do list for everyone.
Some people love it, but many would just prefer it happened in the background. We all have so much more to do, so why waste time when technology can help out?
Understandably, that's one of the reasons why robotic vacuums are so interesting. It's an area that employs cameras, cleaning, and artificial intelligence, allowing a robotic vacuum to crawl your floor and suck things up so you don't have to.
In short, it's a convenient approach to delivering a clean that you don't have to get up for.
But while these things exist, they are clearly not created equal.
Like all things, there are good ones and less impressive ones, and while robotic vacuums can touch upon a variety of price points, the really impressive ones tend to cost the proverbial arm or leg, and it's an area up until now that hasn't seen Dyson locally make a move in.
Until now, that is.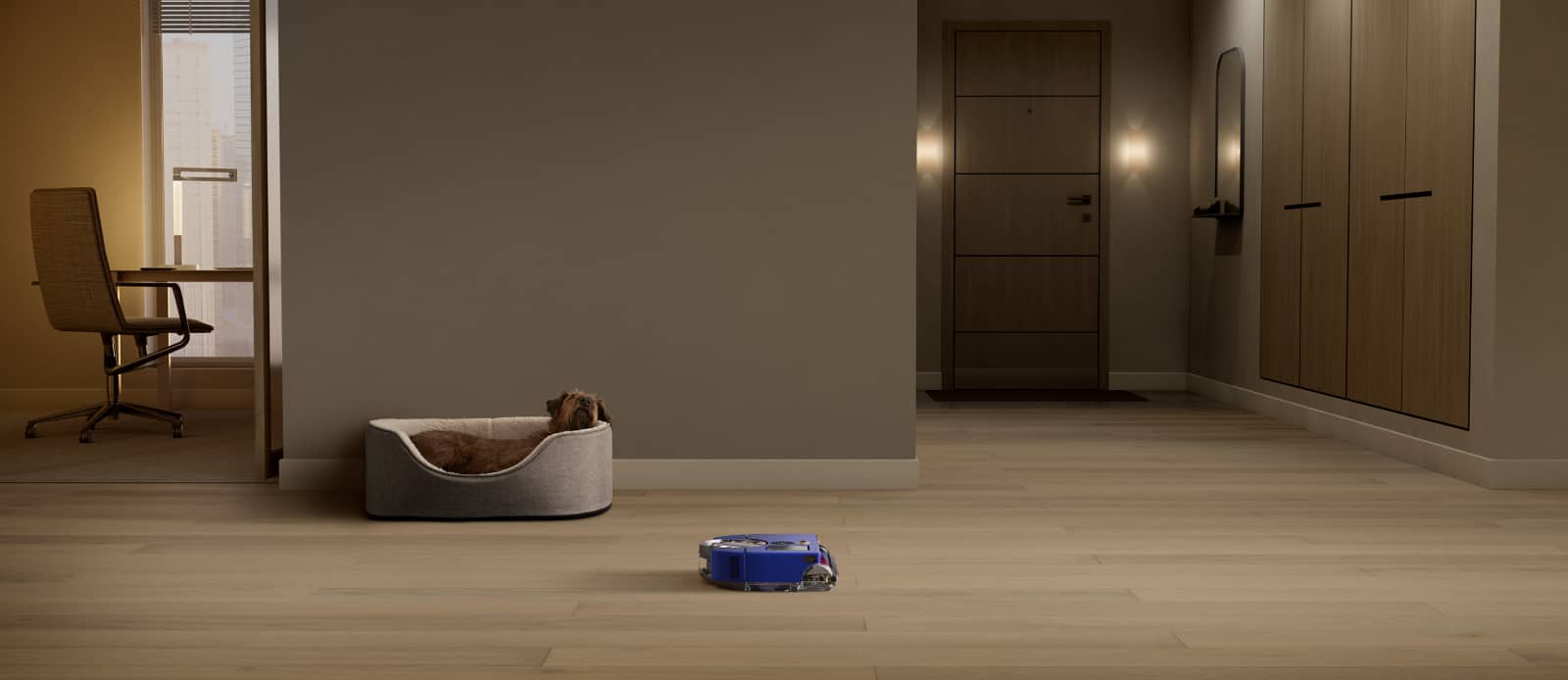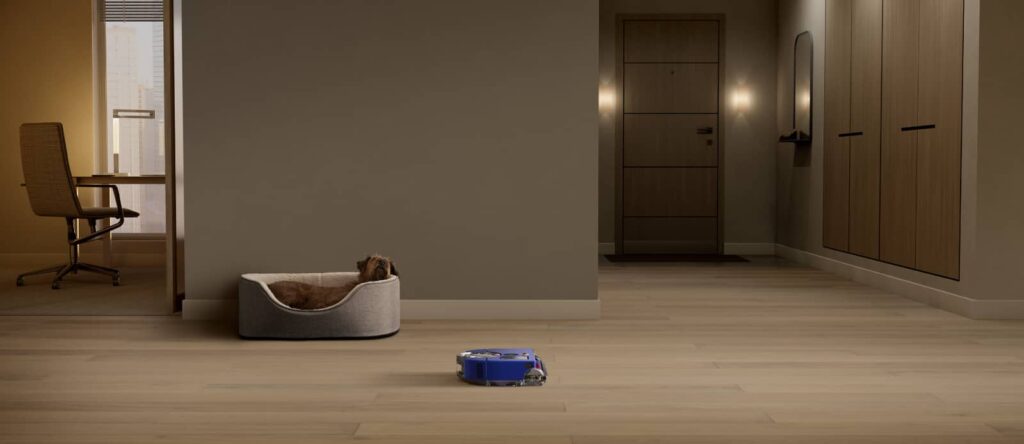 This week, Dyson has launched a new generation of a robotic vacuum, and one that for a chance is destined for release in Australia, even, giving Aussies with a decent amount to spend the chance to let Dyson's serious stick suction tech be applied to a robot that can do the job without you needing to.
Called the Dyson 360 Vis Nav, it's a new generation of robotic vacuums for the company, though few Aussies would even realise it, as previous Dyson robo-vacs have missed out on a local release.
This one will see Australia, though, and will sport a 360 degree camera system, 26 sensors including light field sensors to track obstacles, and artificial intelligence to bring it all together, allowing the vacuum to understand its surroundings and make a map of where it needs to go, plus where it has already been cleaned.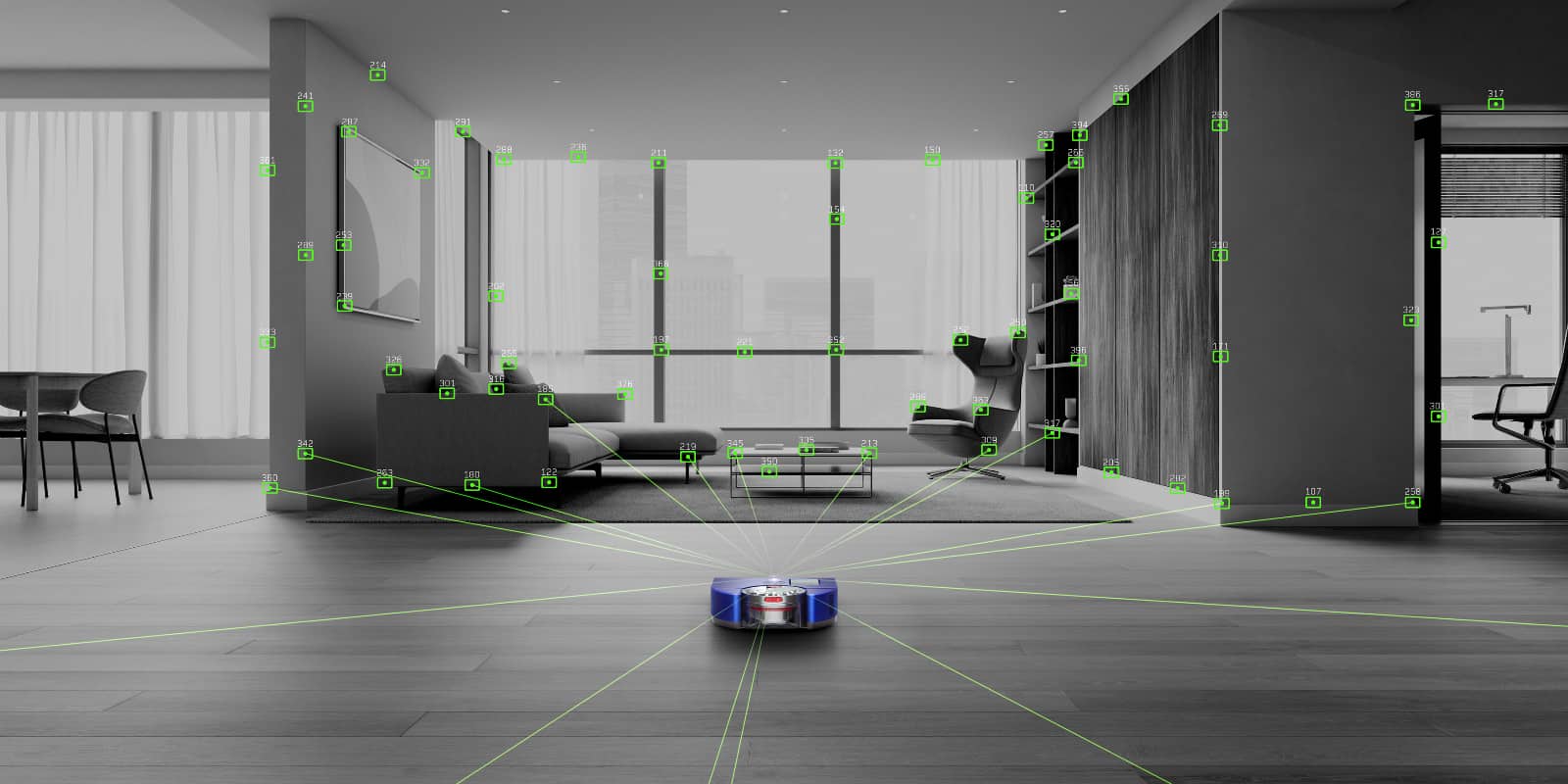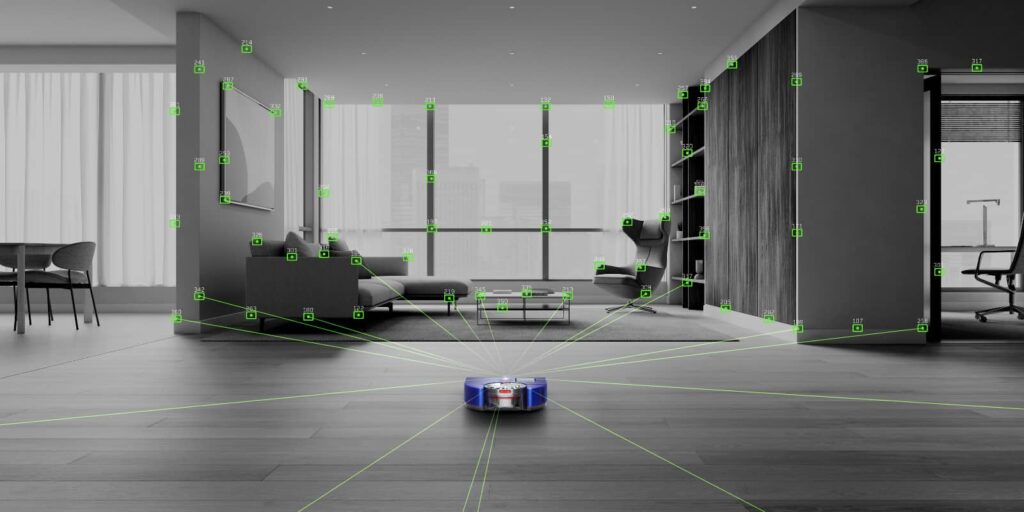 Like other robo-vacs, there'll be an app to let you control and monitor where the Dyson 360 Vis Nav has gone and what it's been up to, plus information about when the vacuum has needed to apply deep cleaning with heavier suction power, giving you an idea of just how much cleaning your home really needs.
To that end, Dyson is understandably throwing in some high-end power, featuring the company's Hyperdymium motor which spins at up to 110,000rpm, plus a dust sensor to monitor dust levels and change the suction power based on higher amounts of dust being tracked.
Sensors also do away with any need for the sweeping brush that you might expect a robotic vacuum to come with, and instead trigger a side-based brush that sweep any dust into the path of the front-mounted brush bar, which itself is a newbie, as well.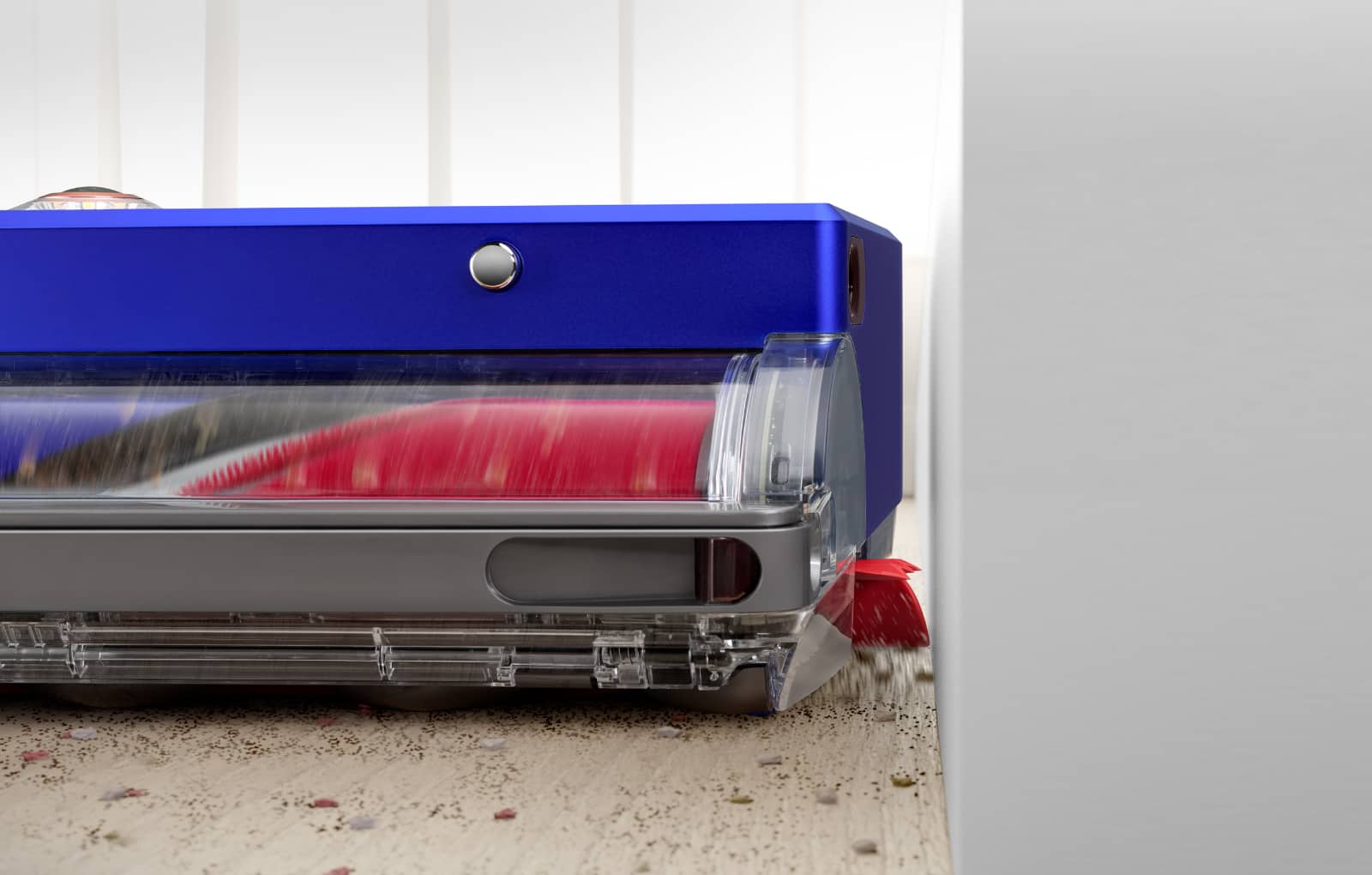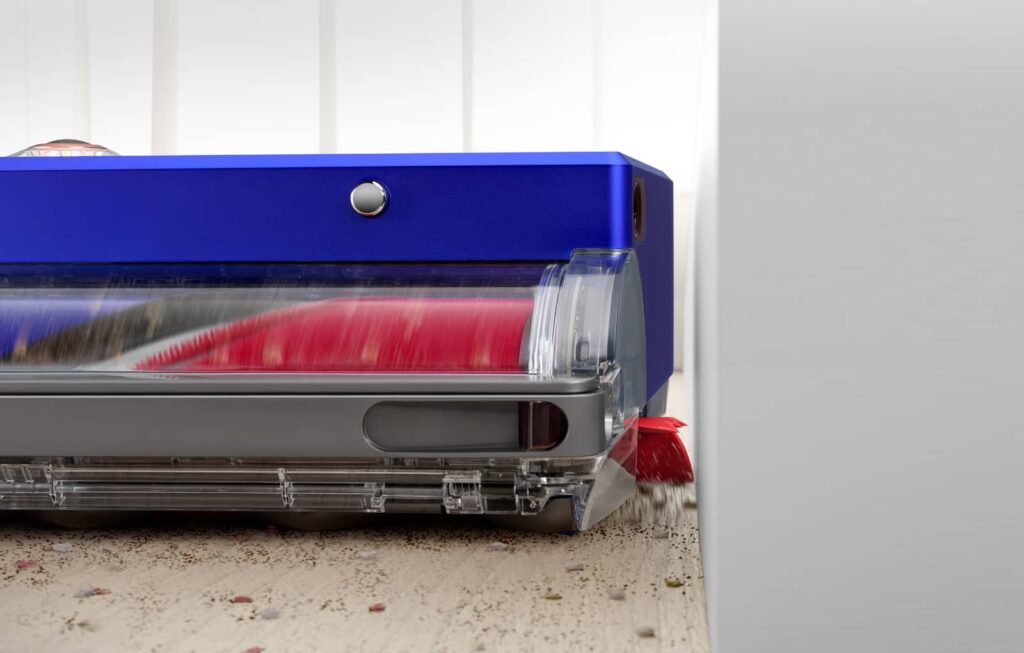 The brush bar is Dyson's first triple-action approach, including soft fluffy nylon for larger dust and debris on hard floors, anti-static carbon fibre filaments for fine dust on hard floors, and stiff nylon bristles for pick up of elements in soft floors.
As usual, the whole thing includes HEPA filtration and includes a neat suspension system which allows it to climb slight steps up to 21mm — thin raised areas around the home — while the profile of the 360 Vis Nav allows it to clean under furniture up to 99mm in height.
The whole thing will run for up to 50 minutes before making its way back to base where it can be emptied easily, as well.
"Robotic vacuum cleaners should be highly effective machines that intelligently clean your home, so you don't have to," said Jake Dyson, Chief Engineer on the Dyson 360 Vis Nav.
"Enabling these autonomous cleaners relies on highly complex algorithms, visual interpretation, dust sensing capabilities and powerful motor technology," he said.
"Dyson engineers have taken everything we've learnt from developing our vacuum cleaners, combined it with intelligent software, to develop the Dyson 360 Vis Nav, the most powerful intelligent robot vacuum cleaner."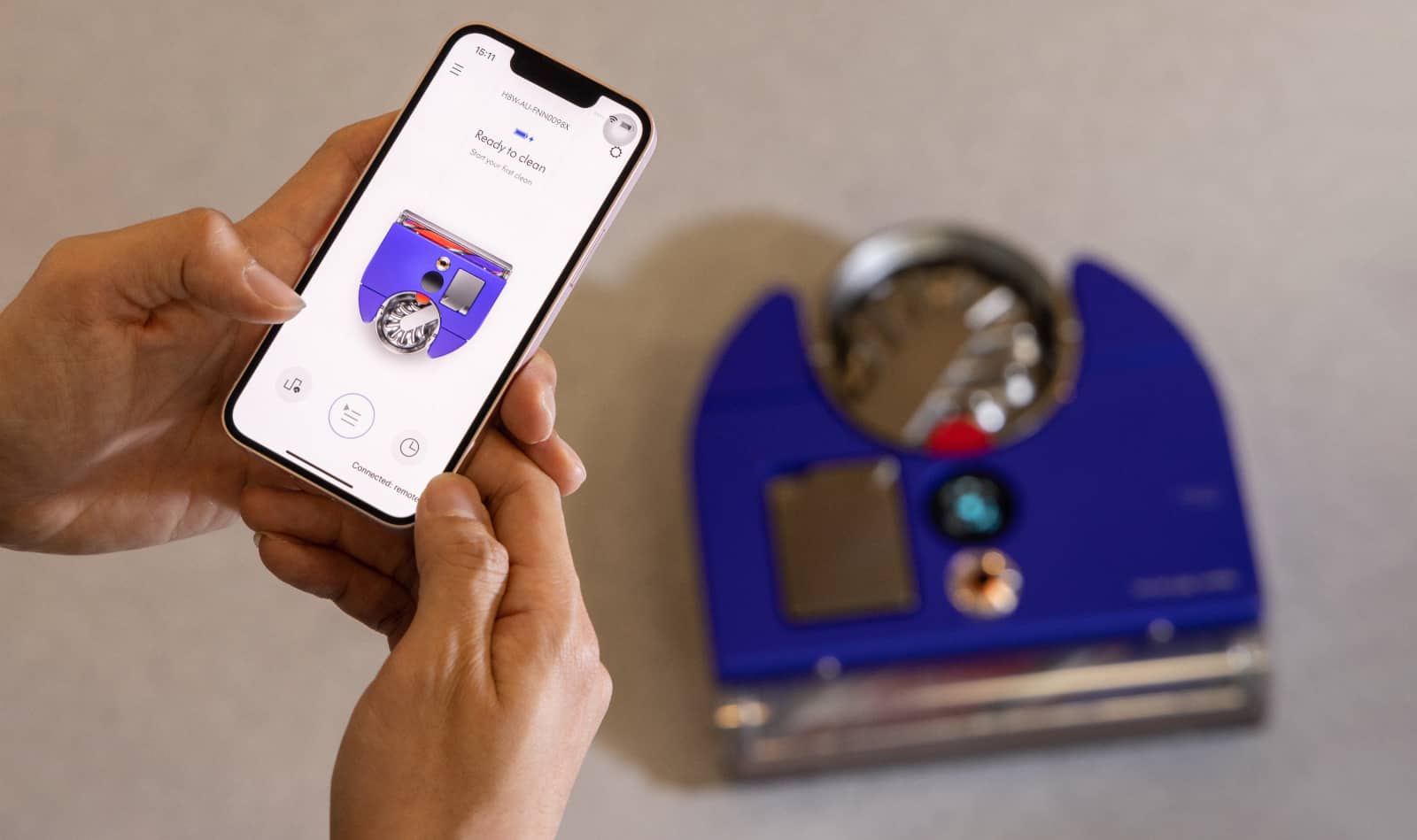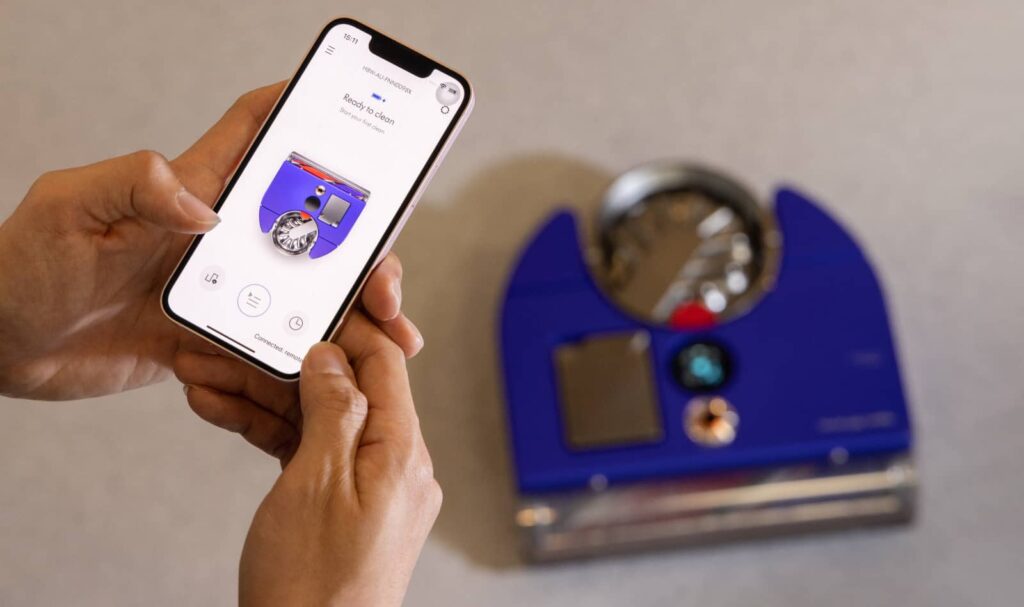 What it won't necessarily be is cheap, with Dyson going for the upper end of robo-vac territory.
Specifically, Australians can expect to find the new 360 Vis Nav online and in Dyson's physical stores this week, priced at $2399.
There's no word on whether Australians can expect to find it at other retail outlets yet, but given Dyson normally releases to department stores, we'd expect this is more a question of when rather than if.