A big Bluetooth speaker isn't anything new. A big Bluetooth speaker with support for voice and instruments alike for under $600? That is.
Speakers come in all sorts of shapes and sizes, but there's generally a constant when it comes to size: the larger the speaker, the bigger the sound.
More space to move the air and more room for a roomier driver are two of the reasons why this constant remains true, and depending on how much sound you really need, it can lead you to bigger speakers for truly big occasions. Like a party.
Well ahead of summer parties, and possibly thinking of winter warmer festivals at home with friends and family, Australia's BlueAnt has revealed a sizeable addition to its "X" range of wireless speakers made for parties and the like.
There's the small X4 from 2021, the mid-sized X5 from before it, and now there's a bigger style coming in the obviously named X6, a tall roughly waist-height speaker carrying two 6.5 inch woofers, two 2.5 inch tweeters, a Class D amp, and a staggering 8.84 kilogram weight.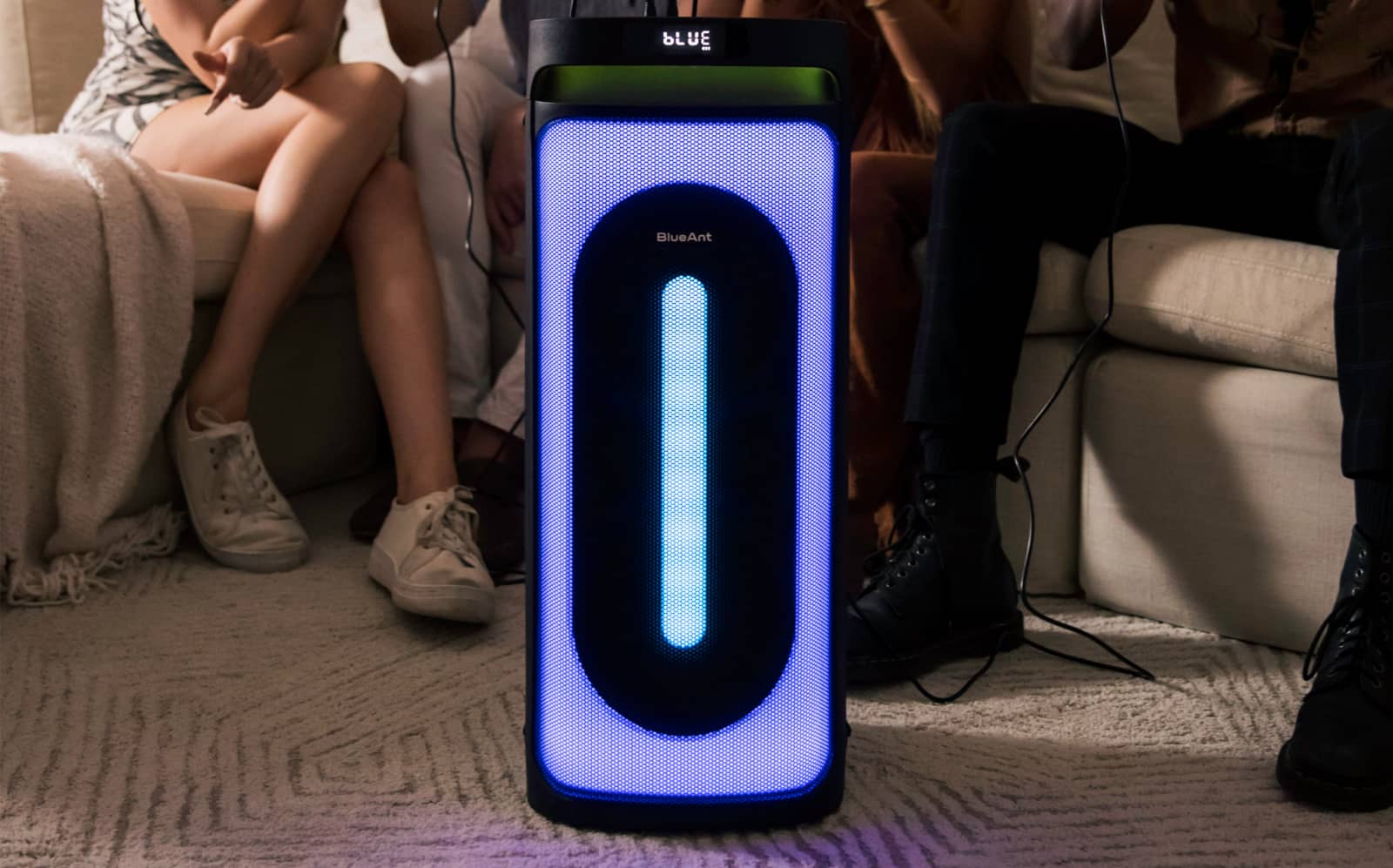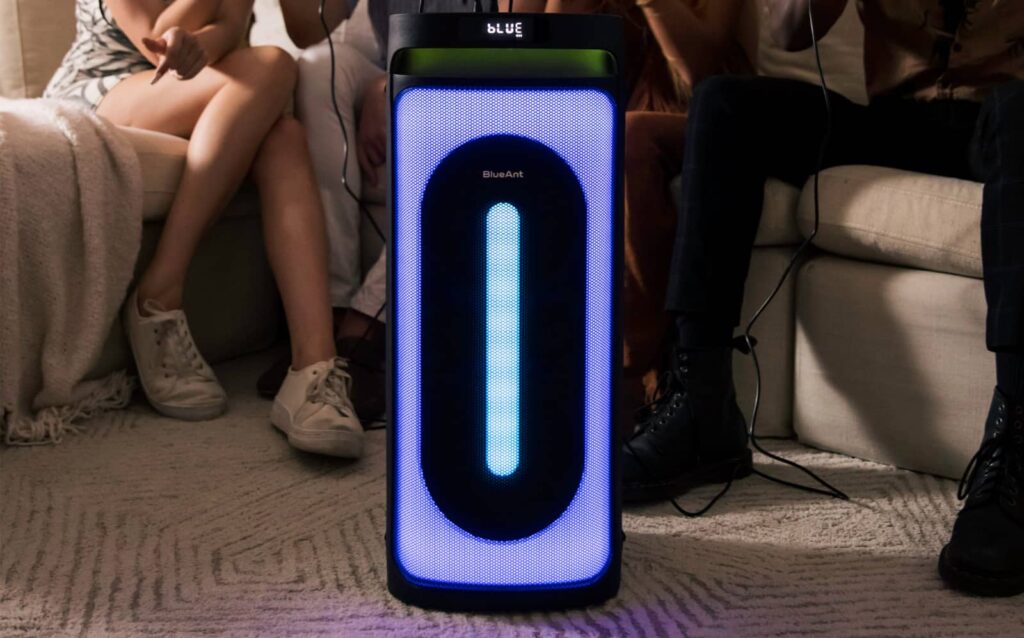 It's a combination that can deliver up to 160 watts and around 110 decibels, with some extra oomph possible in the bass thanks to BlueAnt's psychoacoustic bass boost.
Like the other BlueAnt X-speakers, this one comes with flashy lights in 15 modes, a way to recharge your phone from a USB port, and support for two microphones to sing along, both of which are included in the box. Interestingly, BlueAnt has added a larger jack for guitar leads, and with the company confirming to Pickr that it works with both guitars and bass, depending on if you want to jam along or just use the X6 as a busking speaker of sorts.
Outside of the performance, the BlueAnt X6 speaker works from a few sources, covering USB, SD card, auxiliary input, and of course Bluetooth 5, with a good eight hours of battery life possible from the speaker, provided you keep the volume down to 50 percent.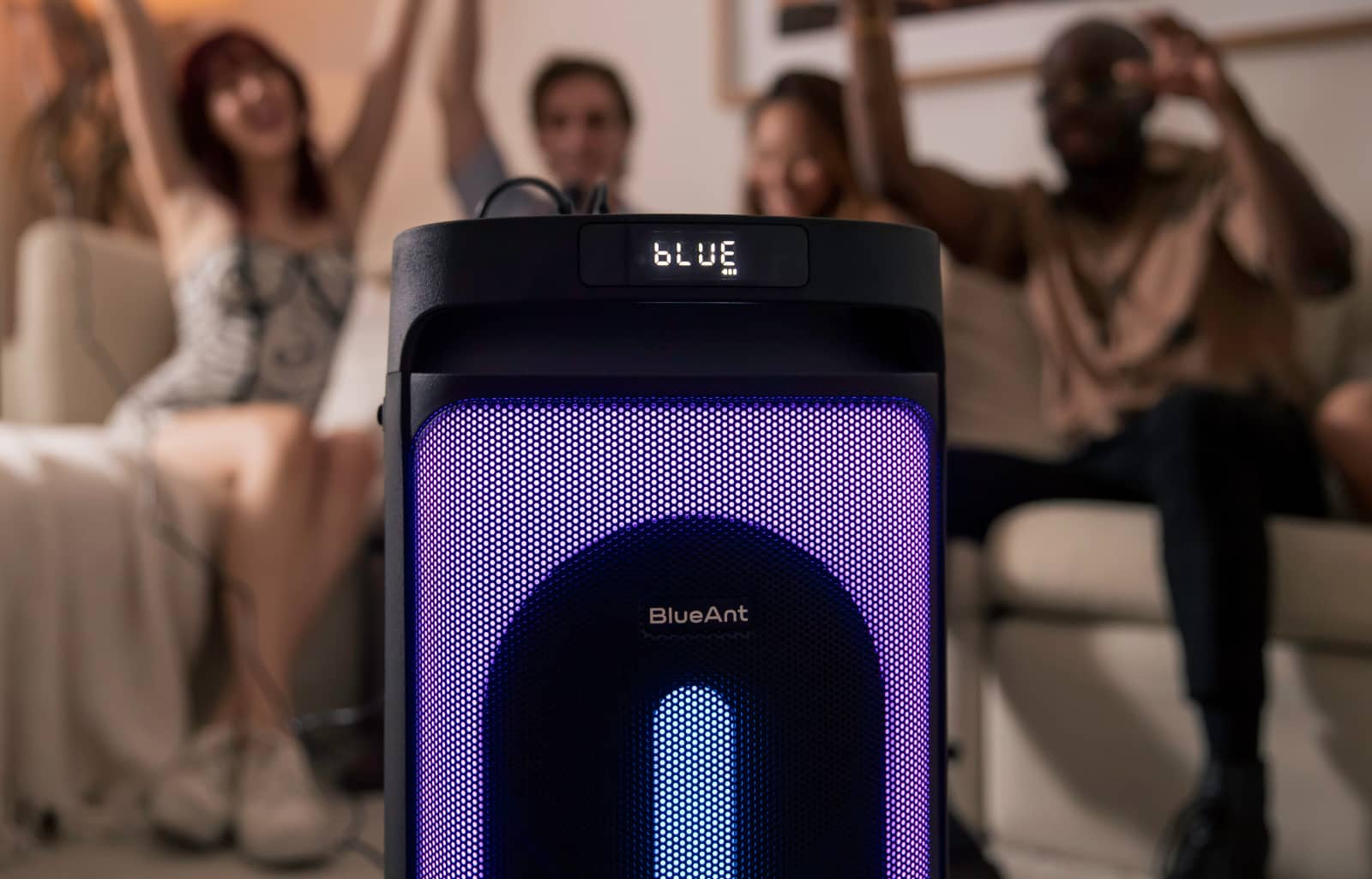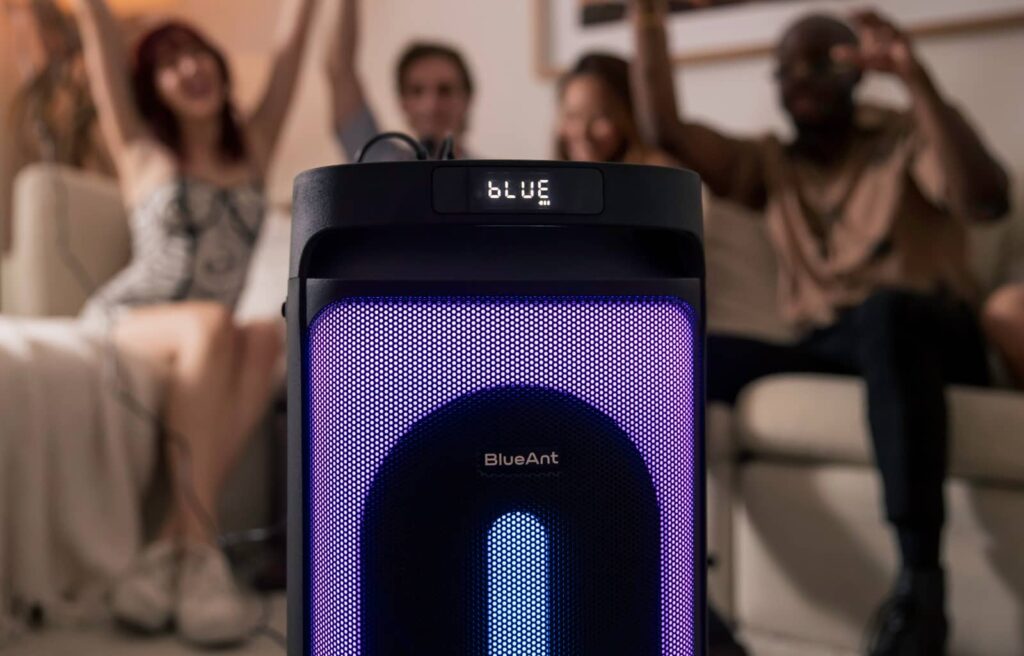 "This is the pinnacle of our expertise, the result of years of engineering, design and research," said Taisen Maddern, CEO of BlueAnt.
"This speaker is the party. It's everything our customers wanted and needed — and we've thrown a few other features in there that they wouldn't have seen coming," he said.
In Australia, the BlueAnt X6 is arriving this week priced at $579, though for the first month, Telstra looks to be selling the speaker for $440 plus points used in conjunction with the Telstra Rewards Program for Telstra subscribers.