You can't get the high speed data and charge capabilities of Thunderbolt 4 without the right gear. Fortunately, that gear is heading to stores.
Now that Type C is the standard port for phones, tablets, laptops, and pretty much anything with a charge port that can use it, you probably want to see what it can do.
As in, how fast can it charge and how quickly can it move data?
The answer to that question varies wildly based on what's behind that port, whether it's USB 2 like on the iPhone 15 standard, USB 3 on the iPhone 15 Pro Max, or even maybe a dose of Thunderbolt on many a laptop.
In fact, the latest laptops tend to sport the current Thunderbolt standard, Thunderbolt 4, and even though there's a newer and faster technology on the way in Thunderbolt 5, if you don't have the compatible gear for TB4, you won't be able to get the speeds on offer.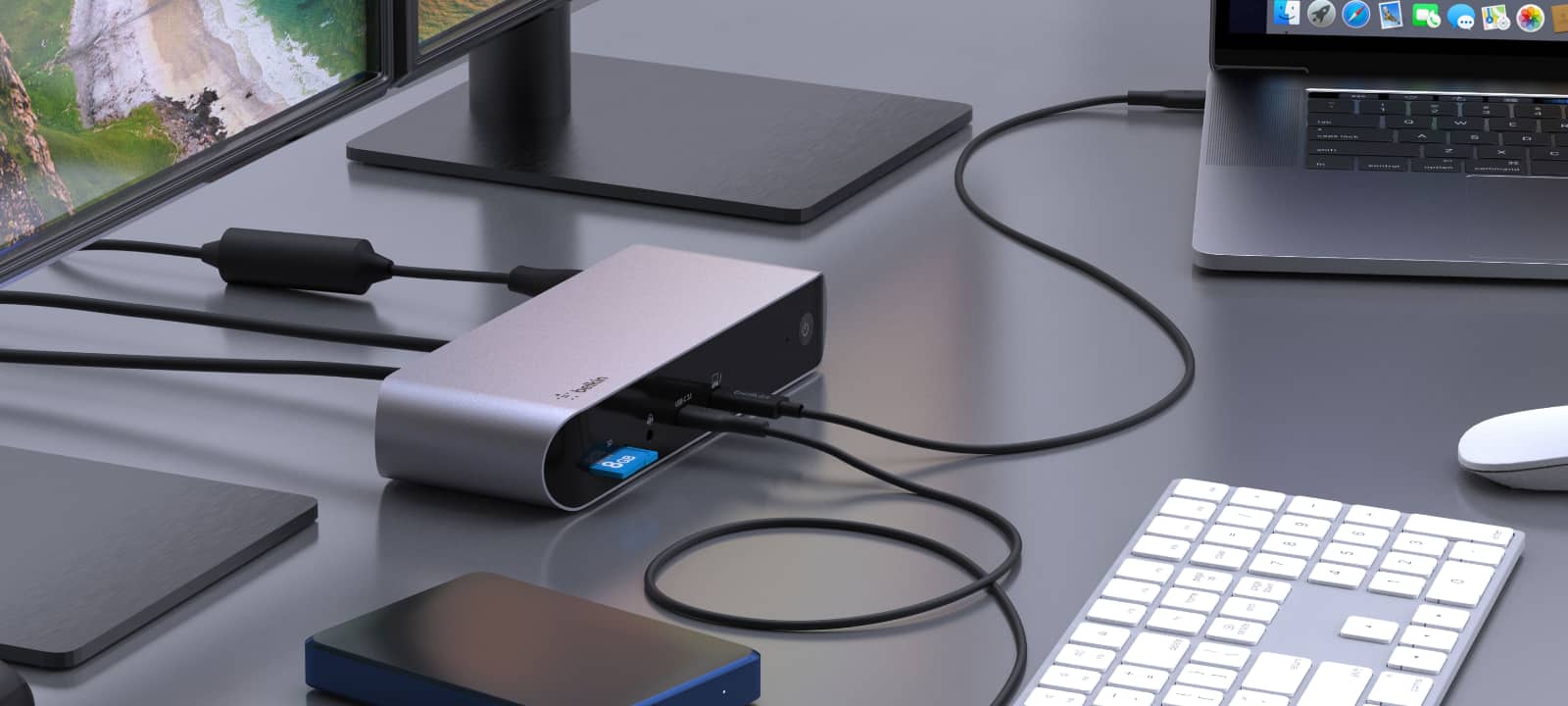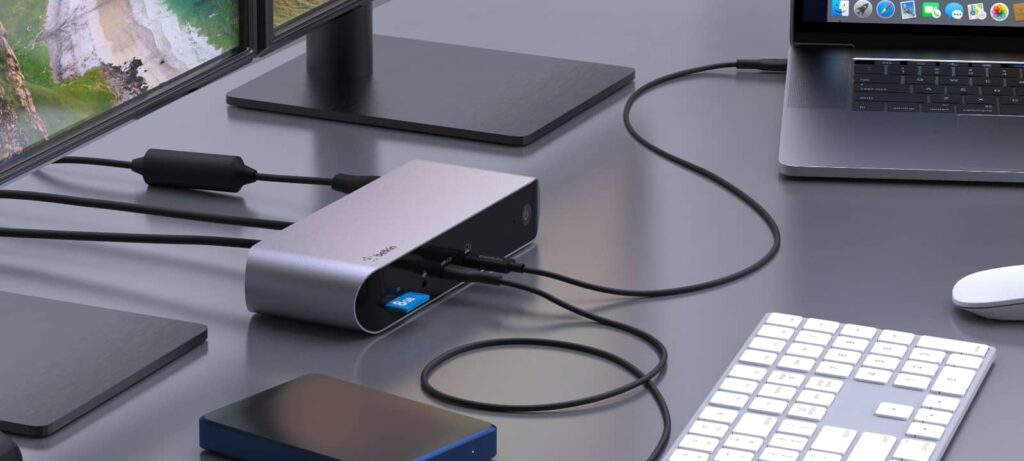 But that gear is out there, and Belkin is ready with a few gadgets that could make a difference for those who need it, covering a dock, a hub, and the ever-important cable.
For the dock, there's the $499.95 Belkin Connect Pro Thunderbolt 4 Dock, a box offering a staggering 12 ways to expand connectivity for compatible Windows and Mac laptops to get data and charge, add to what a computer with only a few Type C ports would normally deliver.
It sees two Thunderbolt 4 ports (one upstream, one downstream), two HDMI 2.0 ports, one USB C 3.1 Gen 2, two rectangular USB Type A operating at USB 3, two more rectangular USB-A ports running at USB 2, one Gigabit Ethernet port, one 3.5mm headset jack, and an SD card slot, with enough power delivery for 90W of laptop power, or you can send it to a phone or tablet if need be.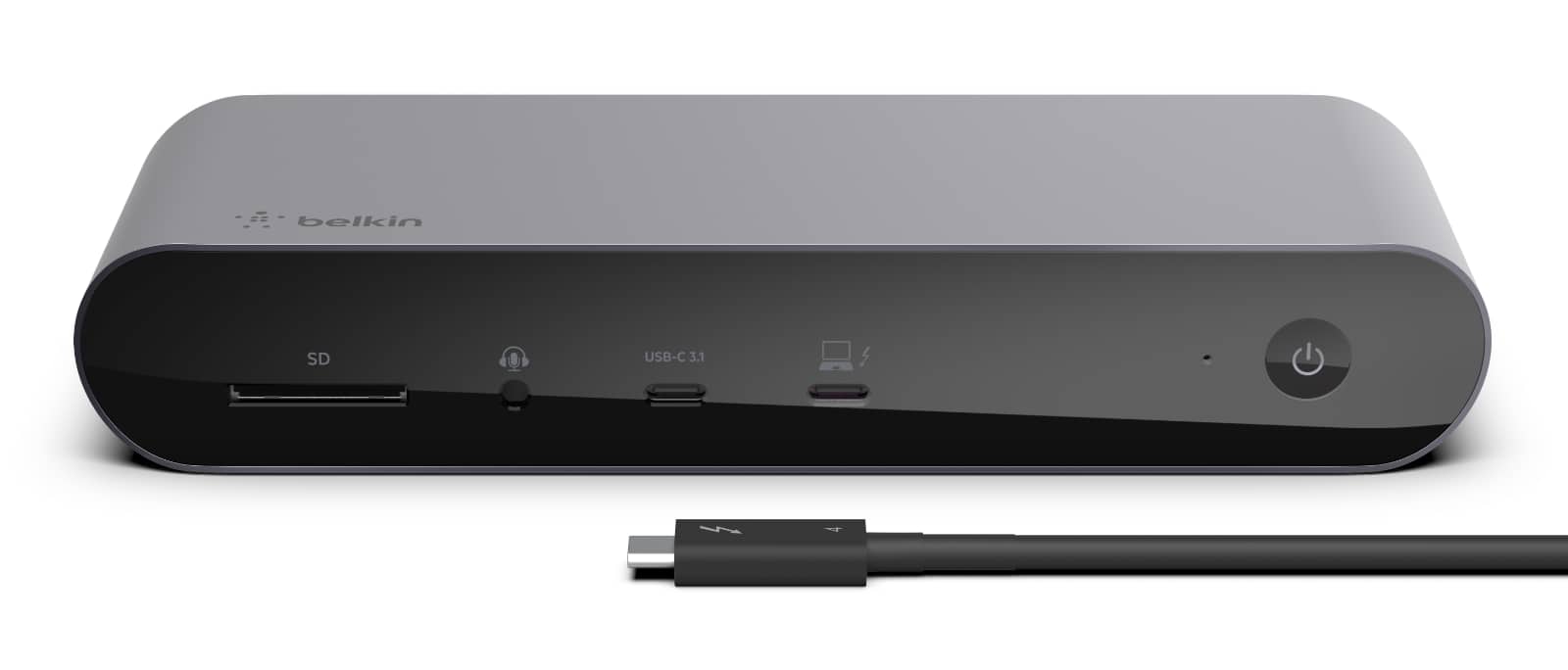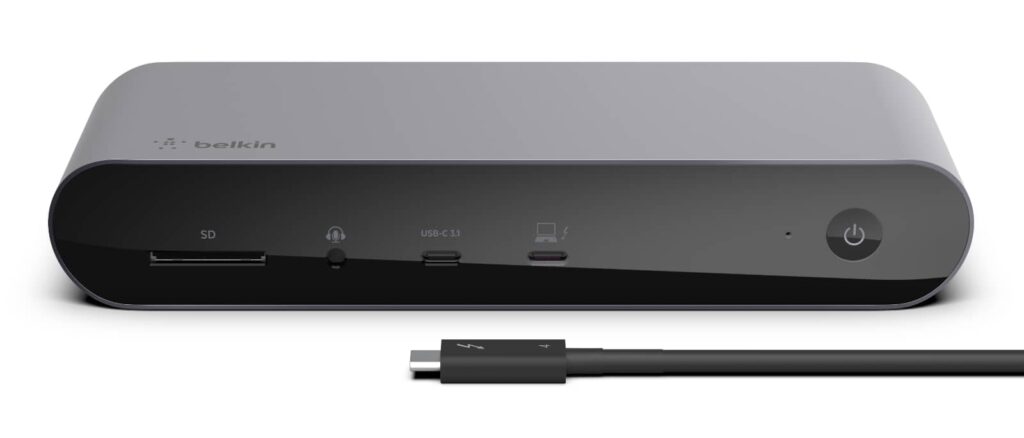 Overall, it'll cover 40Gbps speeds via Thunderbolt 4 and work with USB 4, and if you want to plug in several monitors, you can handle up to three screens at once, up to two at 4K 60Hz, or one at 8K 30Hz, though that last one mightn't be good for your eyes.
There's always a Thunderbolt 4 cable in the box, an important fact not to be overlooked, because it's not in every product, such as the Belkin's Connect Thunderbolt 4 5-in-1 Core Hub.
That option covers four Thunderbolt 4 ports and one rectangular USB-A port, offering up to 96W of power delivering for the device it's plugged into, an extra 15W of power where needed, and a staggering 150W power supply for what will basically stay on a desk.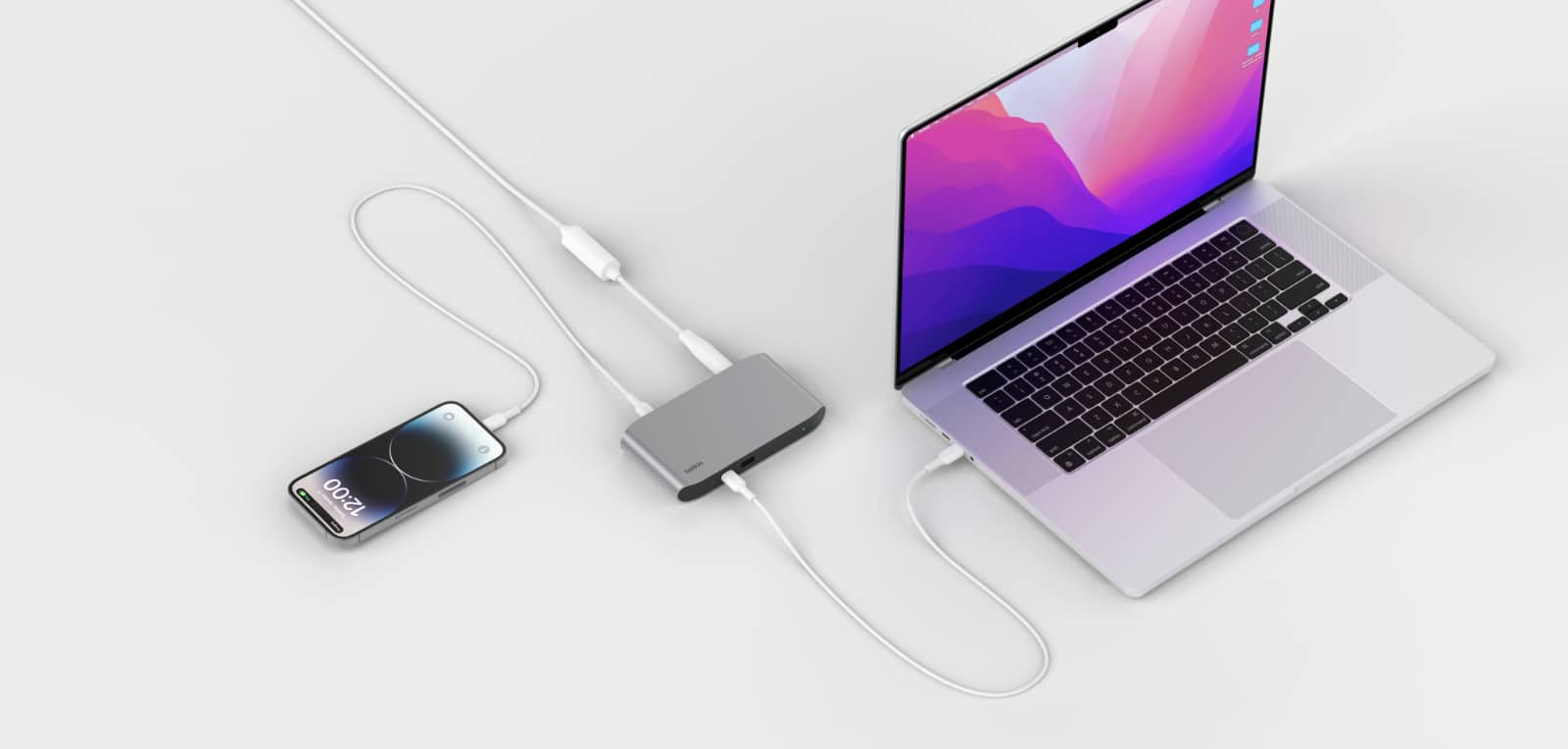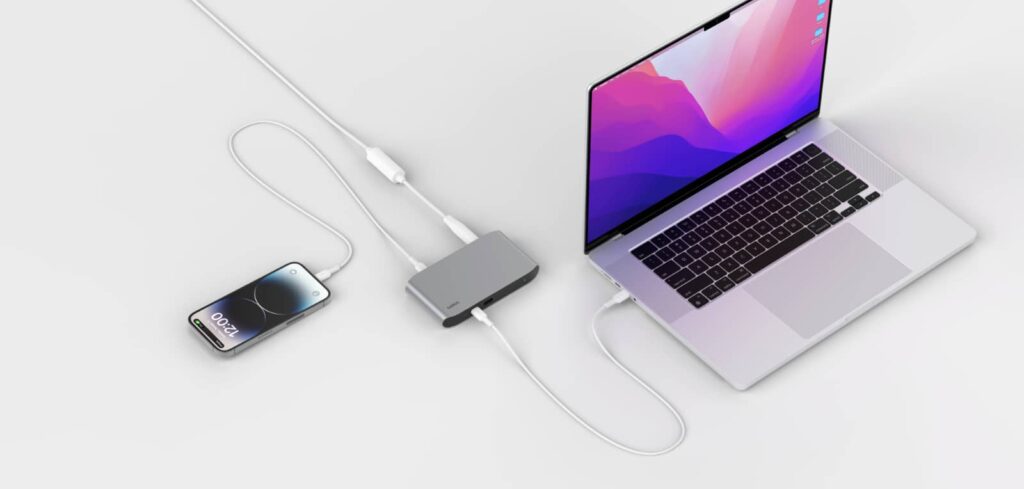 Like the previous dock, the Core Hub will support two monitors at 4K 60Hz or one at 8K 30Hz, plus the high-speed 40Gbps transfer speeds, doing the extension of speeds at a little lower in price, fetching $299.95 in Australia.
But there's no cable in the box for getting TB4 speeds on everything else, and you might want that if you want high-speed charging.
Belkin will be offering a two metre Thunderbolt 4 cable for $79.95 locally, compatible with TB3, USB 4, USB 3, and USB 2, and making it possible to get up to 100W of power delivery from a supported device.
Meaty power supplies like the 200W Satechi GaN we checked out recently need cables like this, otherwise the charging speed will be much slower in general.
All three of these peripherals are sort for availability in Australia now, available online and at retailers.