Not sure if the thousand dollar iPad Pro fits the budget of a budding digital artist you know? There are more ways for an artist to get their digital ink on, and one comes in the form of a new desk-friendly screen.
Digital artists have quite a few choices when it comes to how they can hone their craft these days. They can draw then snap a picture using their phone, and they can switch to any number of the platforms made to support a digital pen.
You probably already know these tools, even if you're not thinking about them.
There's the obvious one, with Apple's iPad and the iPad Pro, and there are also tablet options on the Android side of things with Samsung's Galaxy Tab S4. Microsoft even has a few options in the Surface Go, Surface Pro, and Surface Book computers, not to mention the sheer number of Windows PCs that double as tablets and sport support for a pen.
These days, it's not hard for an artist to cross over into the digital world, and this year there's one more.
One of the companies that practically created the digital stylus category for graphics tablets is this year introducing a touchscreen with pen support made to work with either Windows or Mac, meaning the computer that may already be in a digital artist's life.
It's an addition to Wacom's Cintiq range, and one that offers a 16 inch Full HD screen that can lay flat on a desk or up at an angle.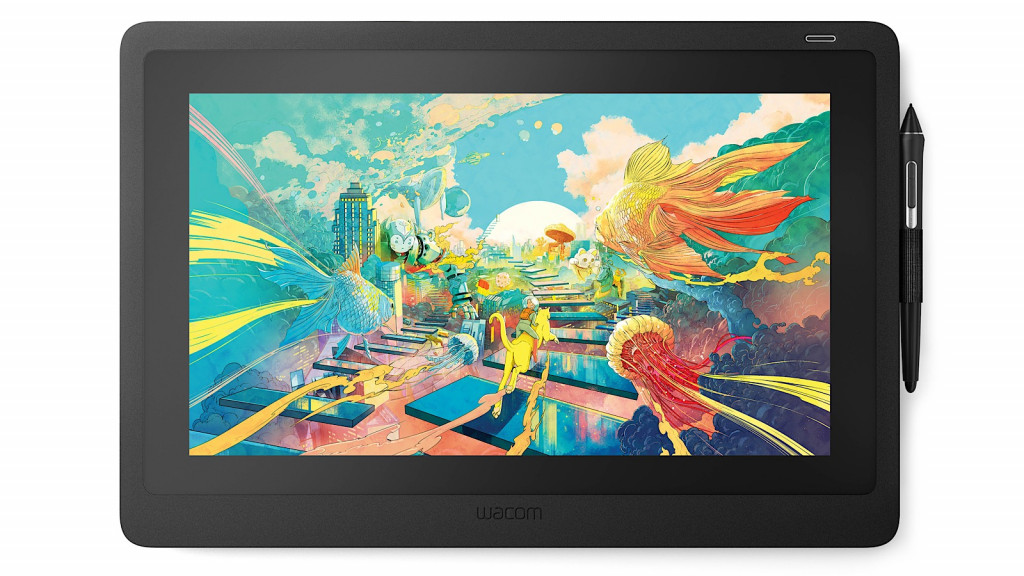 Unsurprisingly, it's called the Cintiq 16, and it offers a hardened glass cover with an anti-glare treatment, while the screen is paired with Wacom's Pro Pen 2, a wireless stylus that doesn't need to be charged and offers 8,192 levels of pressure sensitivity, designed to offer a sensation and feeling more like that of using an actual pen or pencil.
That makes it a slightly different take from the Intuos and Bamboo models we've been seeing of late from the company, which are smaller graphics tablets without the screen, allowing you to write, scribble, draw, and digitally paint while you watch your regular screen, not the surface of the tablet itself.
On the other hand, models in Wacom's Cintiq series add a monitor to the side, and one that you can draw and paint on using the digital tools available to you.
The downside to this is cost, because while Wacom's Cintiq 16 does cut the price of a Cintiq model down, it may not be far enough for some people, carrying a price of $899 in Australia. That's actually lower than the over $2K cost of the Cintiq Pro 16, a 4K Ultra HD variant of the Cintiq 16 offering a greatest resolution to work with, though it's still close to other options available to digital artists.
Locally, that's over the cost of the Apple iPad 9.7 with the Apple Pencil, as well as over the cost of the Microsoft Surface Go with the Surface Pen, getting close to the 10.5 inch iPad Pro that still sits around from 2017.
Granted, the approach here is very different, with the Wacom Cintiq 16 being a screen you won't really take with you, and is best thought about like an extra monitor that you can draw and paint on.
If you think that could help your art and design, you'll find the Wacom Cintiq 16 in stores shortly for just under $900.