Microsoft's reinvention of the tablet in the Surface has helped revive the hybrid computer to take on the iPad, but it could still be more competitive, and in the latest model, it has price in its sights.
If there's one area we always like to see movement in for gadgets, it's price. We don't just like value in phones or headphones, but also comptuers, as well. Unfortunately, finding solid value isn't always easy, though it is changing.
Earlier this year, Apple made headway with its iPad 9.7, delivering a cost effective iPad model that offered a similar experience to the iPad Pro complete with Apple Pencil support, but without the magnetic keyboard connection of its high-priced sibling. It was a solid move for Apple, and granted the computer company a tablet that nailed value in ways it hadn't yet achieved.
And aside for being solid value, it also dealt a blow to other computer makers. Here is a tablet that can be used for work, for play, for school and more that can hit under the $500 mark.
It's something other computer makers are now working to strike back with, and Microsoft is making that happen very shortly.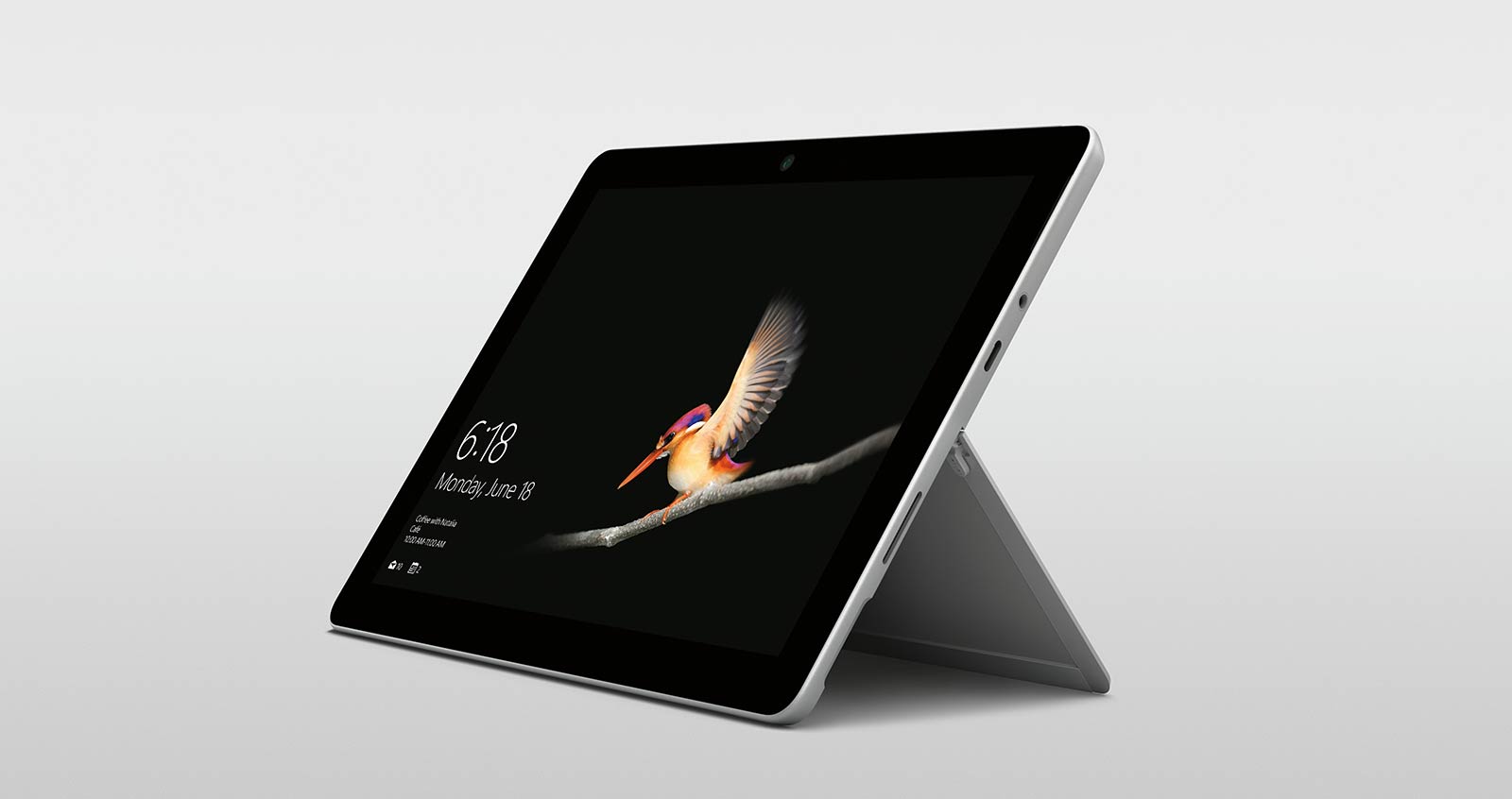 This week, the company unveiled a new generation of its Surface tablet, shrinking down from the 12 inch design of its Surface Pro computer to a 10 inch variation in the Surface Go.
Like its Surface Pro sibling, the tablet supports a magnetic keyboard cover in the form of an optional extra, as well as a digital Surface Pen stylus supporting up to 4096 levels of pressure.
There's also a 7th generation Intel Pentium chip inside, a name you might not have seen for a while now that Intel's Core has taken over, but it's a chip made for budget that can perform without fans, and do so with up to nine hours of battery life per charge.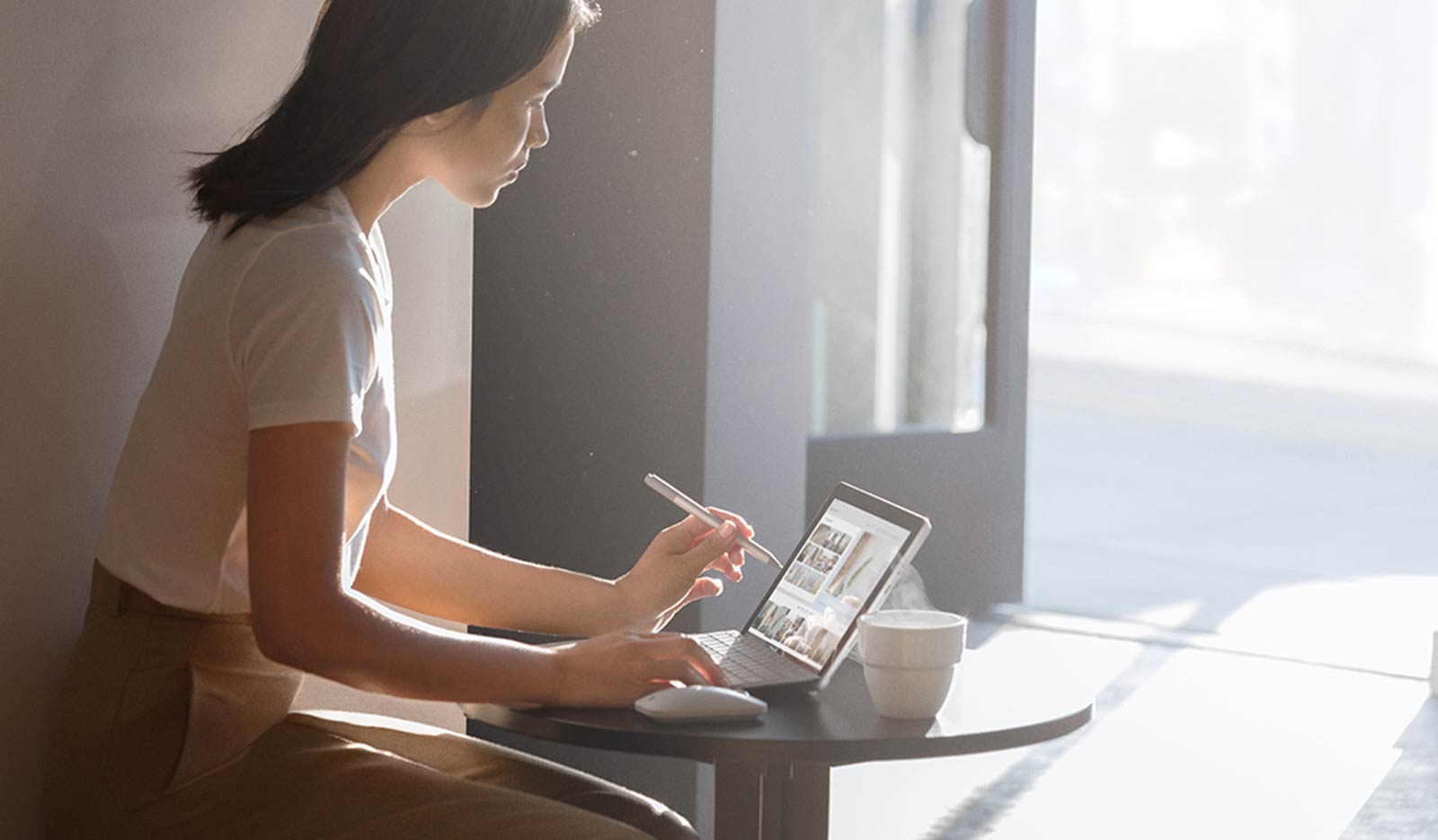 The whole thing weighs 520 grams and measures 8.3mm thick, with that 10 inch computer using USB Type C for charging and data, a shift from the regular magnetic Microsoft Surface dock connector. However, it still has Microsoft's kickstand, supporting up to 165 degrees in the hinge and a Windows Hello camera to let you log in using only your face.
In fact, the 10 inch Surface Go comes off as basically a Surface made to be small, but also quite cost effective, sporting a starting price of $599 when it launches in its WiFi model in August, and that will make it a truly intriguing proposition.
Granted, it will come with Windows 10 S, something we found was a little strange in our review of the Microsoft Surface Laptop, but like the Surface Laptop, it will be upgradeable to standard Windows 10 Home, making it capable of doing more. When it launches in August, that will potentially mean Microsoft has an iPad competitor good for work, for play, and a little more as well, and it won't be that expensive, either.
We'll have to wait until August to see what it's like, but given what's inside, it could be a really solid entry-level computer for people looking for the best of both worlds, tablet and laptop, and it could be just what the industry needs.