Call this a bit of a surprise: new and recent Samsung TVs are getting an update that brings the power of Apple TV without the spend. Crazy.
There are some interesting bonuses to having an Apple TV 4K that only folks who bought one really get. You may get Stan in 4K with your TV, and you may get Netflix in 4K with your TV, but you probably don't get new release movies in 4K on your smart TV's operating system, and that's because there aren't many places that sell 4K movies before the streaming media places get it.
Officially part of the iTunes system, buying movies and TV shows on Apple TV received an update a few years ago when Apple rolled out the 4K variation of its technology, which in turn started to update its library.
In fact, if you already owned a few movies on iTunes from prior purchases and they saw an update to 4K, you saw the update too, something that doesn't usually work that way in real life. Normally, it would be just like Blu-ray, and you'd have to buy the 4K Blu-ray alongside your 1080p Blu-ray to get the 4K version.
But Apple's approach was simple and made sense: you own it once, and it works across either.
The catch, however, was to playback 4K movies, you needed an Apple TV 4K (and a 4K TV), which doesn't work for everyone, but if you have a Samsung TV from 2018 or are thinking of getting one this year (2019), you may not need an Apple TV 4K to get this feature.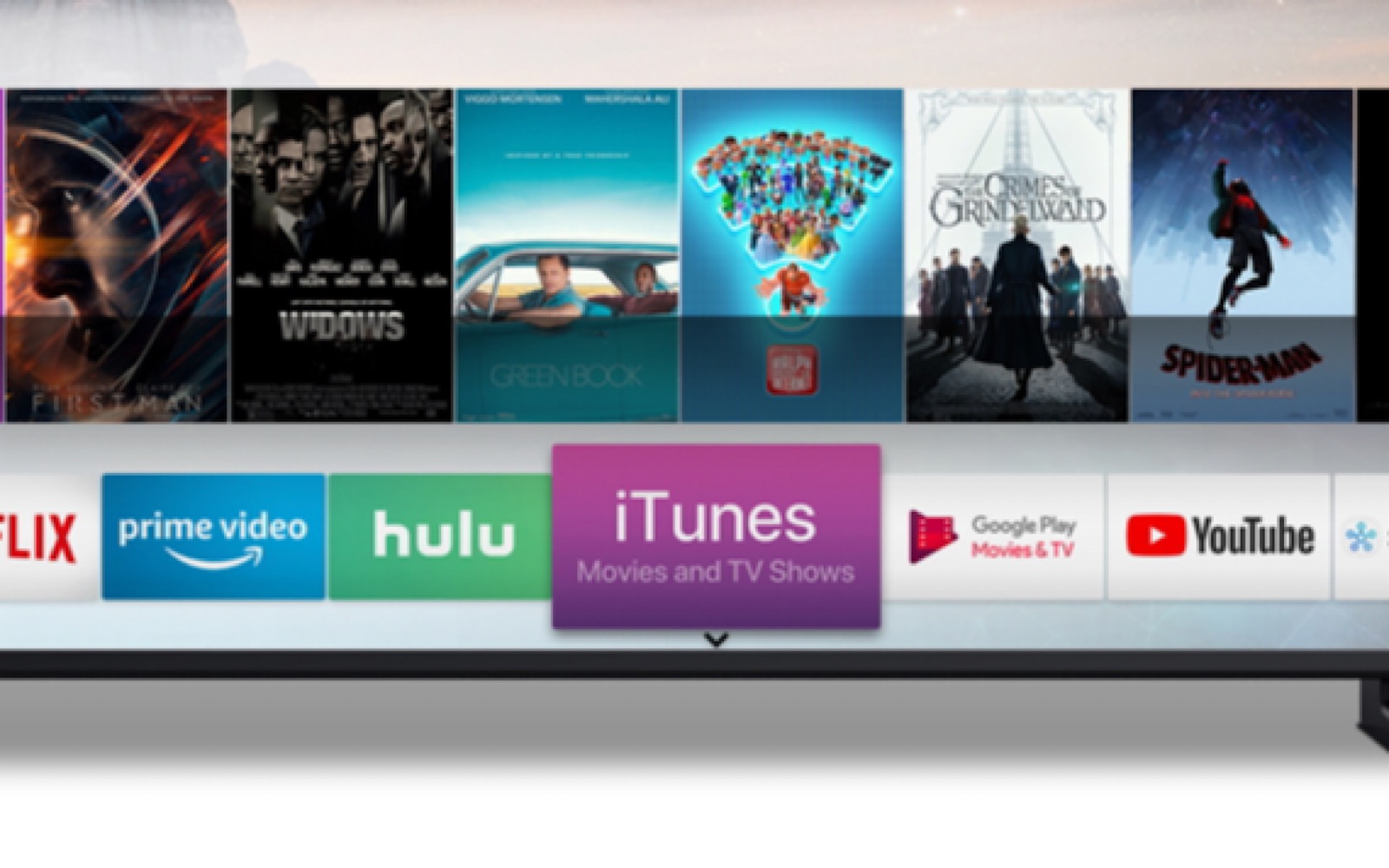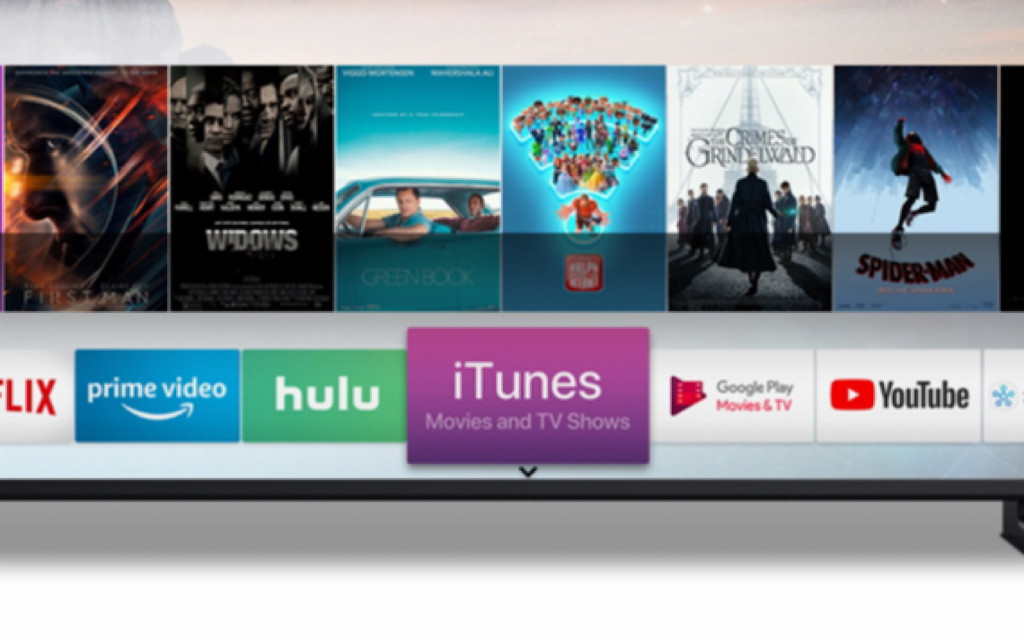 This week at CES 2019, Samsung has announced that it's adding an app to its TVs, with an "iTunes Movies and TV Shows" app that will brink access to Apple's TV and Movies shows section without needing to buy an Apple product.
That app will mean owners of Samsung Smart TVs will have access to an existing iTunes library, as well as the library of new and old movies and TV shows without an Apple TV, including what has to be one of the largest selection of 4K HDR movies.
An interesting inclusion, it's one that opens Apple up just a little, providing access to its entertainment selection without the requirement of needing an Apple device, and could be the beginning of Apple's products working on more devices.
More interestingly, we're told it will work with Bixby, which means voice search should work across Apple's media selection, too.
Alongside this addition, Samsung is also adding AirPlay 2 support, meaning you'll be able to stream directly from an iPhone right to a Samsung TV, with this even supporting 8K TVs.
Yep, you can call this pretty much a direct acknowledgement by Samsung that we'll be seeing 8K TVs in Australia, though given the lack of 8K content, we don't believe that means your iPhone will necessarily record or stream in 8K, but instead send things like photos or content in their native resolution to the 8K TV.
"We look forward to bringing the iTunes and AirPlay 2 experience to even more customers around the world through Samsung Smart TVs, so iPhone, iPad and Mac users have yet another way to enjoy all their favorite content on the biggest screen in their home," said Apple's Eddy Cue.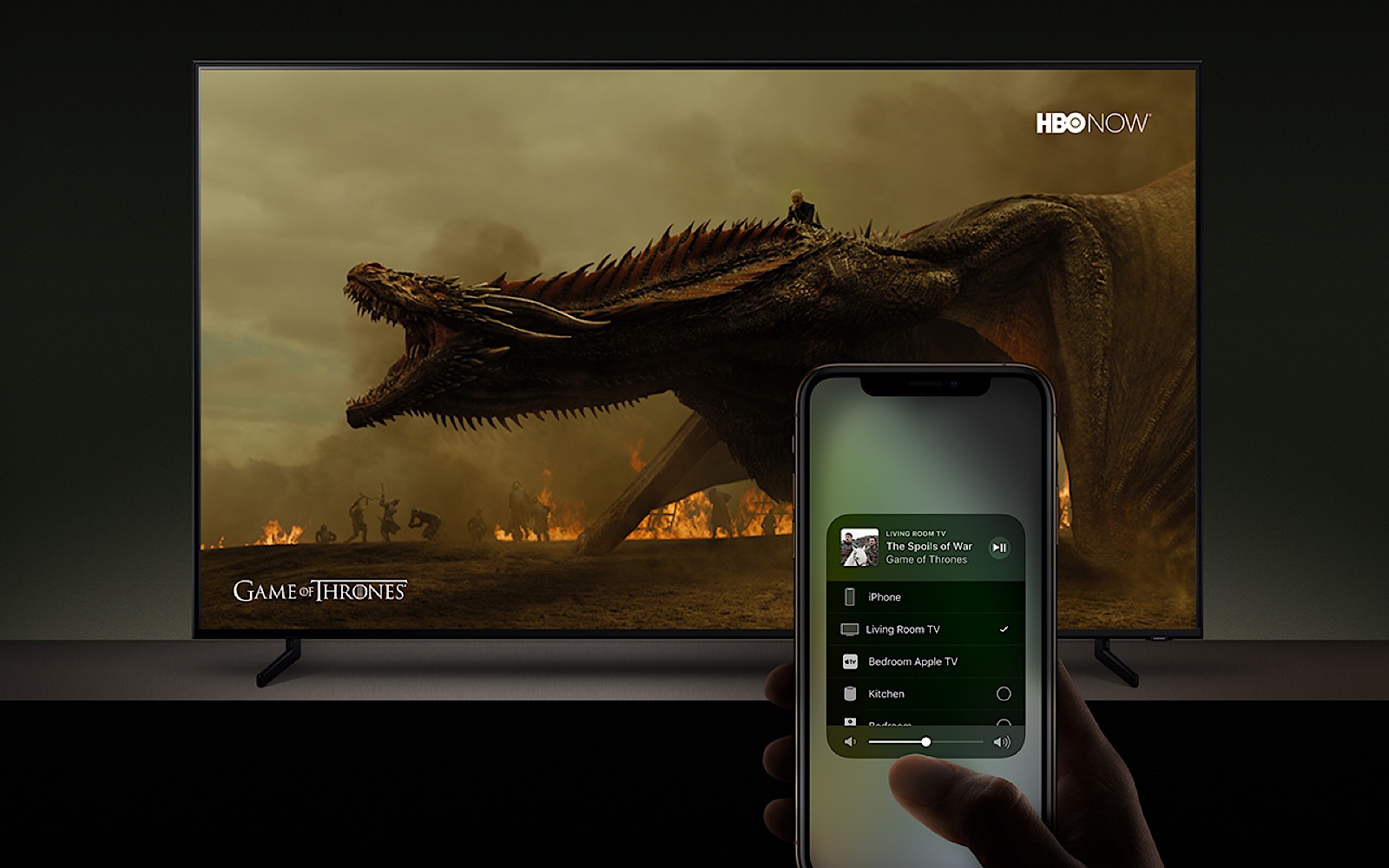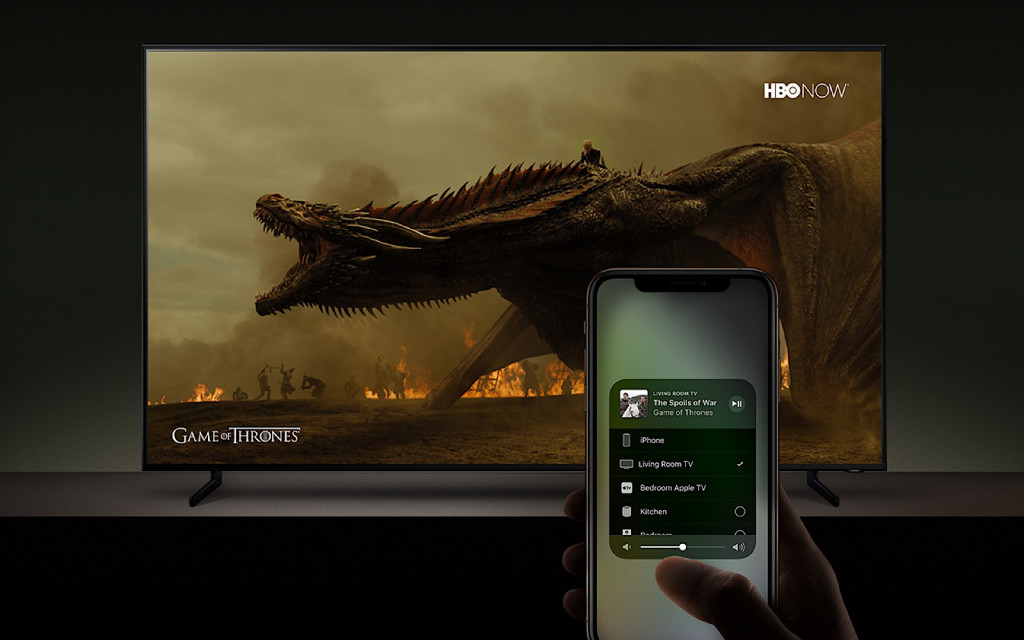 There are some catches to these updates, though, with AirPlay 2 supported by 190 countries worldwide, while the iTunes Movies and TV Shows app will come to just over 100 countries.
We're waiting to find out whether Australia is confirmed as one of them, but given Australia has quite a lot of support from Apple and tends to be an early release company, we'd say there's a good feeling that the update will be coming to Australia 2018 TVs via a firmware update, with Samsung's 2019 TVs to arrive with that feature enabled. We'll let you know when we know more.