Not everyone likes the standard TV box, even if the standard TV box doesn't really resemble a box these days. If a thin and minimalist TV isn't your vibe these days, Samsung has a new approach on the way, and it's even different from its art TV, The Frame.
Everyone has different likes. You might like ice cream, and someone else might not. You might prefer a big phone while someone else might prefer something slim, small, and slender.
Our likes and dislikes are things that separate us, and it's one of the reasons picking a product can be made so interesting, because not only are there a lot of brands, but there's also a lot of choice, and many products have different features compared to what they compete with.
You know that obviously when you consider a phone, because that's how every phone competes. They all offer something a little bit different, be it design, capability, or just settling on price.
The same is true in other areas, such as headphones, cameras, computers, and even in TVs.
But in that last one, there's a bit of a catch: almost every TV aims for a similar aesthetic.
We don't have the traditional television box that we once had, and improvements and evolutions in that technology have made them better across the board, but TV manufacturers typically still design for something familiar: it's thin and minimalist, with a simple frame sitting around a cinema-style window.
Depending on the technology you go for and how much you spend, a TV can be wafer thin or a quite a bit thicker, but the point is the design is still roughly the same.
And that's something Samsung is trying to have a hand in changing, building a new TV that aims to change the aesthetic of televisions by shifting the profile and shape.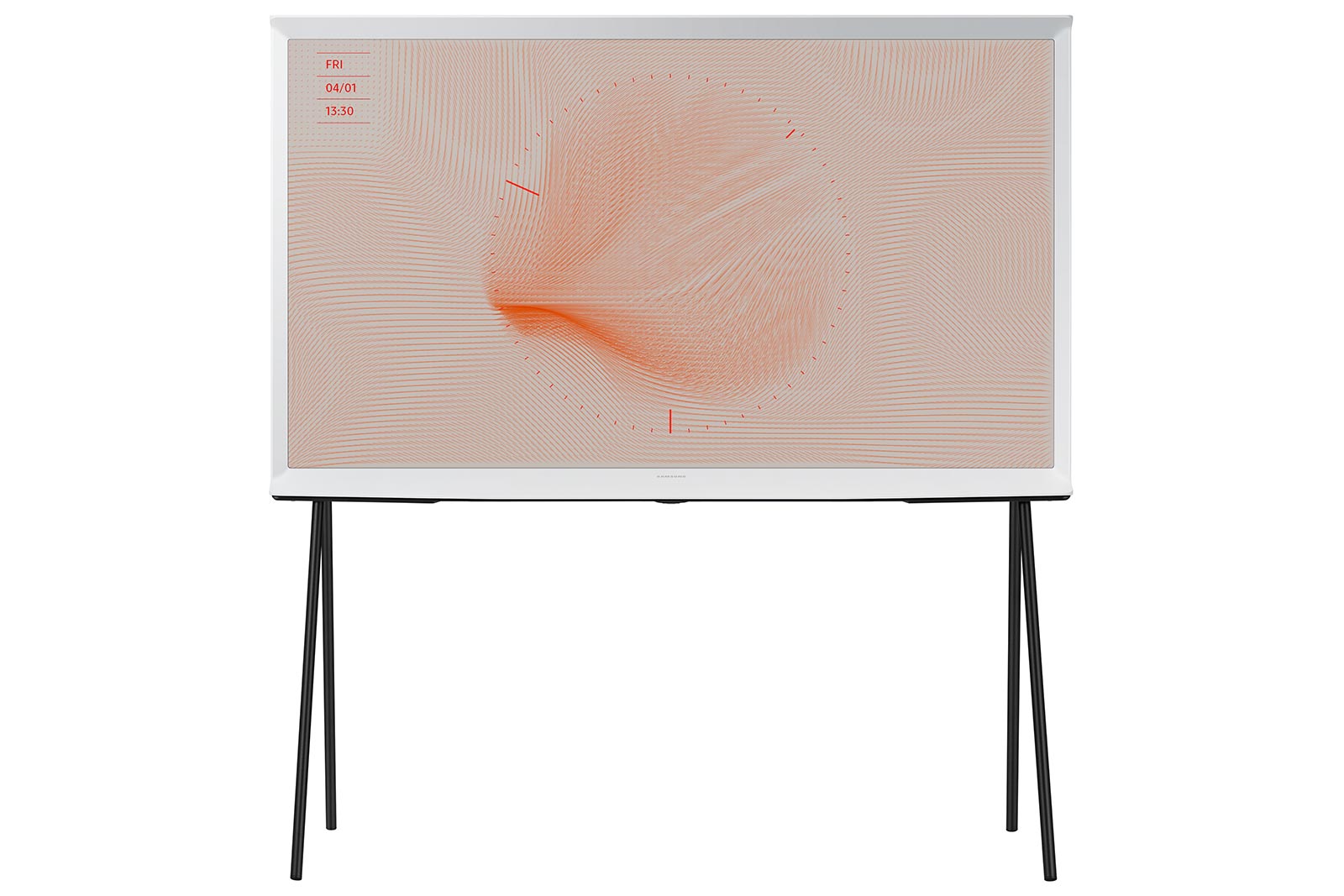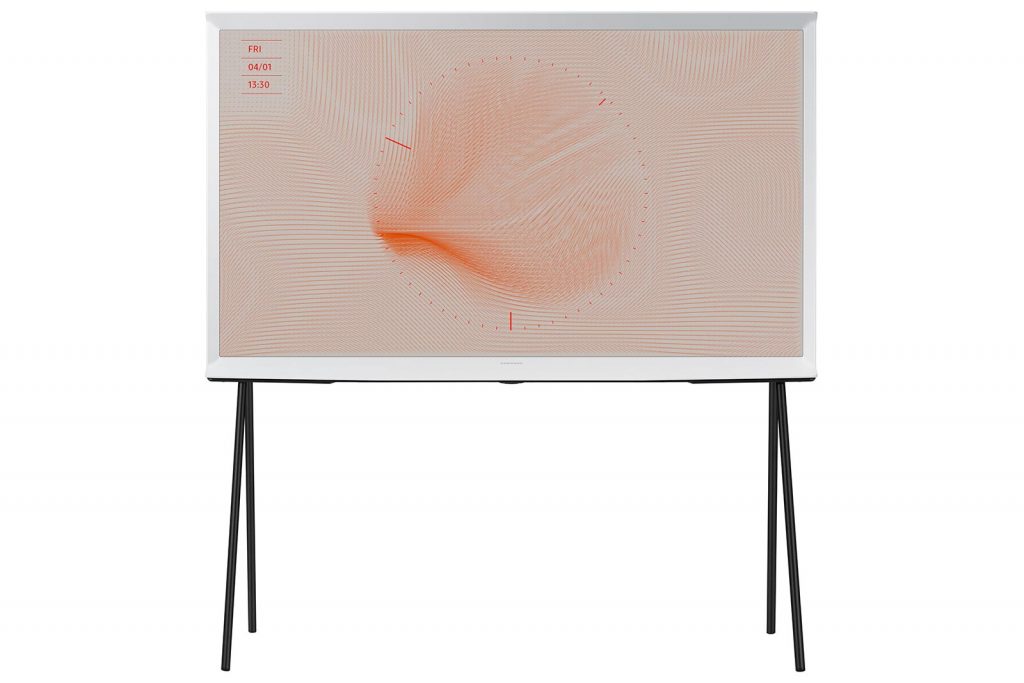 Called the Serif TV, it was developed by two industrial designers, Roman and Erwin Bouroullec, and the look isn't like your conventional TV. It's not even like Samsung's The Frame, which turns a 4K QLED TV into a picture frame for your wall or on an easel.
The Serif TV is similar in that it can be mounted on a tall metal stand, but it can also sit on a counter thanks to a slightly flat design that on the side resembles the serif font of an I.
Depending on how designedly or obsessed with fonts you are, you may not understand the relevance of a serif font, though you've definitely seen one. Serif fonts are the older style of fonts like what newspapers typically use, such as the capital "I" in Times New Roman or the capital "I" in the Georgia font, providing top and bottom lines to draw your eye from one letter to the next.
It's this that the Samsung Serif TV is attempting to draw in your eye with, while bringing in features from Samsung's other TVs.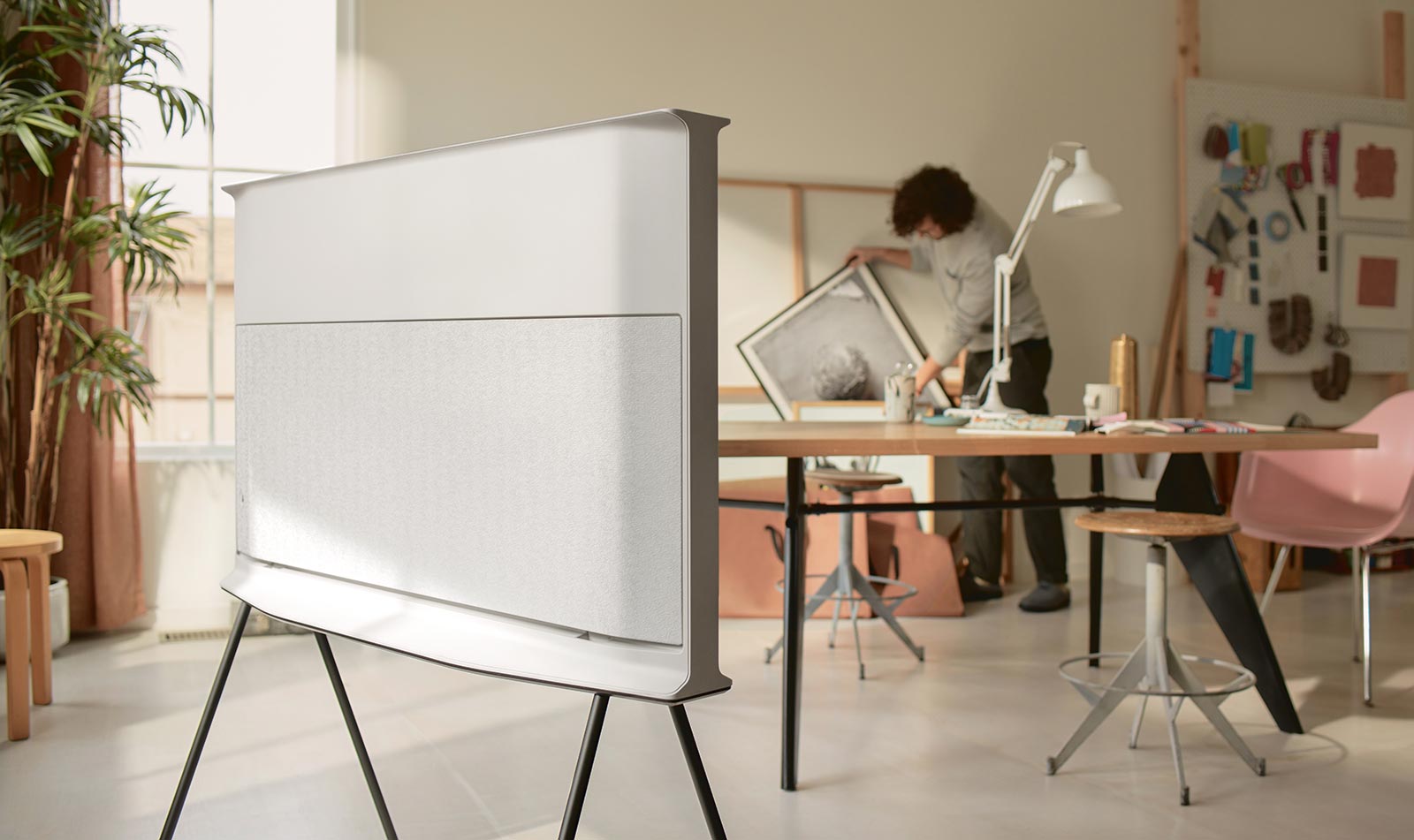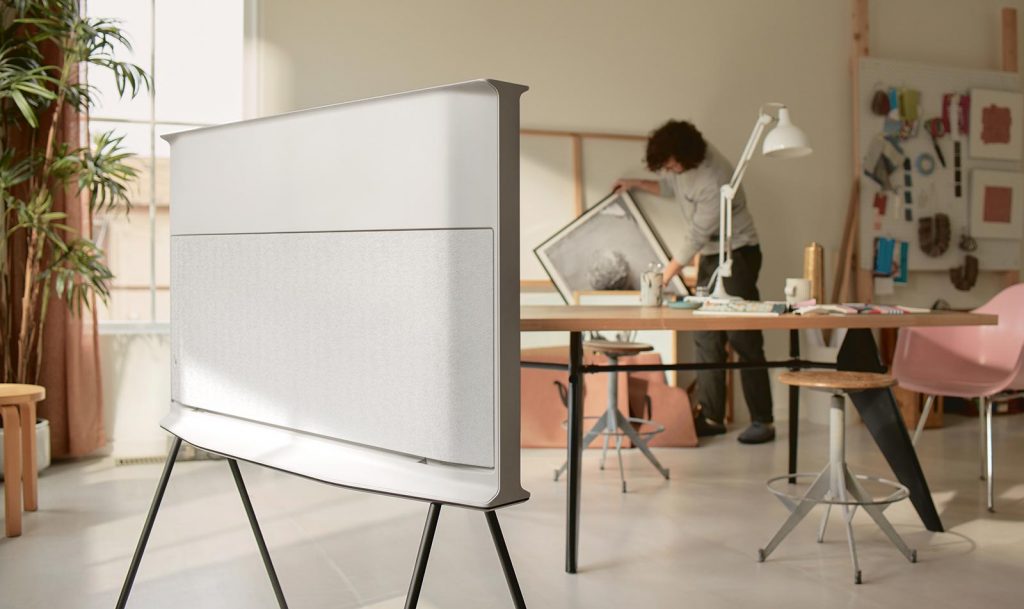 Just like the recent ranges, there's support for an ambient mode that can use the colours of what's around in your home to show an off mode more like what your home looks like, borrowing from the wallpaper mode seen in last year's Samsung TV range.
There's also support for Samsung's quantum dot technology "QLED" here, with support for 4K Ultra HD and HDR10+, and a smart TV feature that can connect to Android phones by wirelessly sharing content simply by resting the phone on top of the TV.
"Serif TV is a completely new way for Australians to think about how televisions can play a role in the decor of the home as it combines brilliance in industrial design, the latest in Samsung QLED panel technology, and a format that delivers a harmonious integration with its surrounds," said Hass Mahdi, Director for Audio Visual at Samsung in Australia.
It's an interesting design, to be sure, and one that doesn't quite sit with standard TVs. While there's still a fairly thin and unobtrusive frame for you to watch your video through, the design might be seen as a little more chunky due to the extra material used in its construction, possibly from the base that it can standup on without a stand. That said, it's definitely something different, and in a time when most TVs look close to identical, you can kind of see what Samsung was going for in the Serif.
You'll find the Samsung Serif TV available in Australia now, arriving in select Harvey Norman and The Good Guys stores in two sizes, with a 43 inch Serif for $1599 and a 55 inch Serif 4K TV for $2399.