The world of 3D sound doesn't necessarily mean re-buying a new speaker system. While it may help, Onkyo's latest amp may find a way to make your old system work for you.
One for the downsides with upgrades is that they can be quite costly, and it's something you can really feel in the home entertainment and home theatre space.
Upgrading from that old Full HD plasma you loved so much to a new 4K OLED or QLED screen? You'll need a few thousand bucks.
Thinking of updating the projector to do much the same in the resolution jump? Apply the same logic.
And what about with sound: if you want to get stuck into the current generation of surround sound where audio is fired around you in 3D as opposed to just around you in the standard surround configuration, you may need to upgrade the entire system. Not just speakers that can fire up, but amplifier as well. Or switch to a soundbar that can handle those Dolby Atmos and DTS:X streams.
Either way, home theatre upgrades aren't necessarily cheap, and they stack up. If you're going the sound option, the amplifier is one cost and the speakers are another.
But they may not have to be. If you're fine with a gradual upgrade, there may actually be a way forward, as evidenced by a recent amplifier release.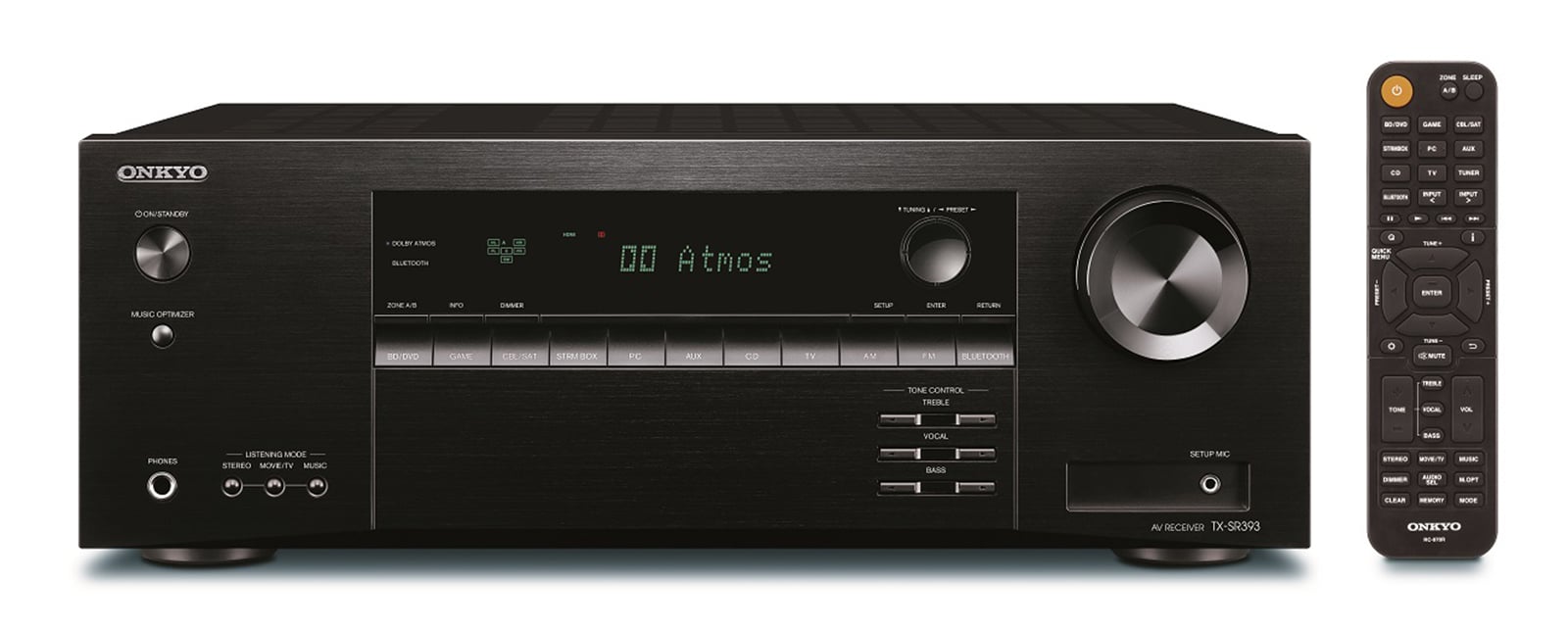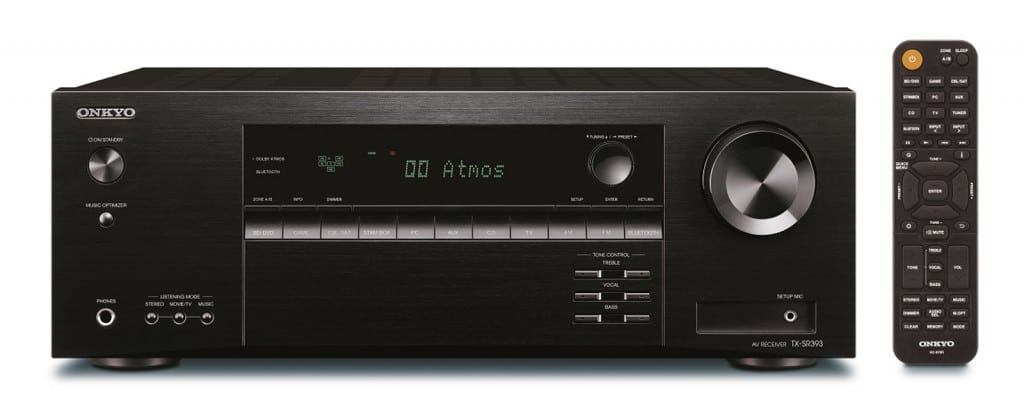 Onkyo has outed a new 5.2 channel home theatre amplifier called the TX-SR393, and while its name won't exactly roll off the tongue (what amp name does?), the technology inside could be interesting for folks keen to make that gradual upgrade to their home theatre system.
For starters, while the Onkyo TX-SR393 is built for 3.2.2 3D audio — that's three channel surround, 2 channel bass, and 2 channels up when paired with new speakers — it can also use a Dolby Atmos Height Virtualiser or a DTS Virtual:X emulation layer to create 3D sound for Dolby Atmos and DTS:X streams respectively.
That might read as jargon, but what it means is that if you haven't upgraded your speakers for 3D surround, you may not need to, as the Onkyo TX-SR393 recreates the sound and sensation of 3D audio using your conventional speaker system, remapping the sound up to 5.2, which at the very least means you should be able to plug in five channels in surround and two subwoofers.
If the emulation isn't enough for you later on, you may find an upgrade to 3D's 3.2.2 is a good start, with that supported by the Onkyo as well.


Onkyo's new amp also supports four HDMI inputs, an optical and coax input, RCA, Bluetooth, and ARC-output with supports for 4K and HDR, meaning it should also be suitable for that 4K TV you've just upgraded, too.
You should find it in electronics and HiFi stockists now, where it will carry a price of $699 without speakers.