The Galaxy S10 may have been the big deal Samsung wanted you to check out at this week's announcement, but it wasn't all the company had, talking up the wearables and a pair of earphones, too.
Your attention may well have been locked on the anticipated Galaxy S10 models at the launch, as well as that whole foldable phone thing, but Samsung had more to show the world at its launch last week. In fact, its focus wasn't squarely on phones, but also wearables and something for you to listen on, as well.
At the same launch, Samsung talked up three other devices that will likely launch close to the Galaxy S10 models, most of which arrive in the first week of March.
Those three devices jump between a watch, a band, and a pair of earphones, as Samsung refreshes some of its fitness-focused tech to go alongside its newly updated smartphone models.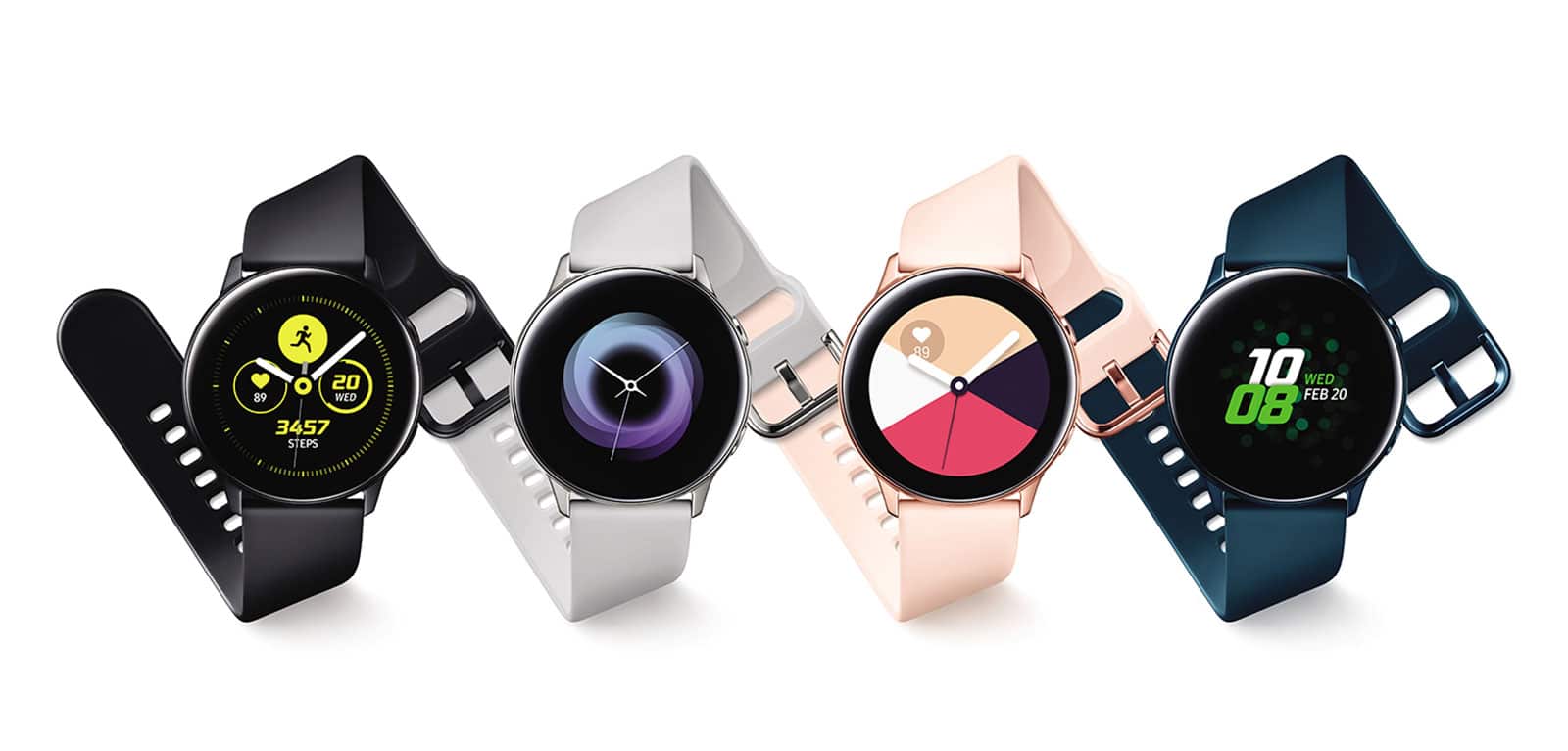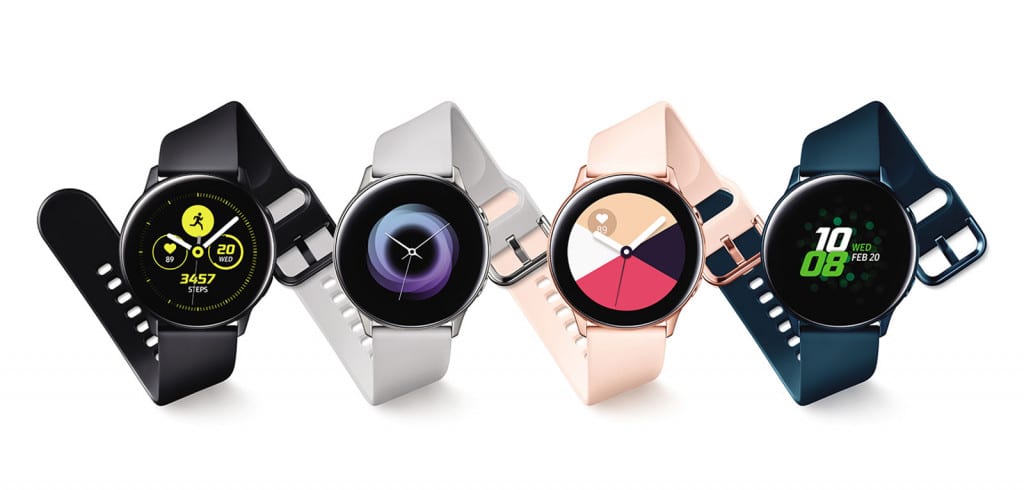 First up, there's the Galaxy Watch Active, a smaller variant of the Galaxy Watch we checked out recently, shifting the 46mm body to a 40mm model, but making it a little more focused on sports in general. That means you'll get them typical accelerometer and heart-rate monitor that have become consistent across smartwatches, but you'll also see a blood pressure monitor tracker as well, developed jointly with the University of California in San Francisco.
Like the Galaxy Watch, the Galaxy Watch Active will talk to iOS and Android, and even have an app for Spotify, but one thing it won't see in the transition is that circular control that has graced Samsung's smartwatches since the Gear S2, including it on the Gear S3, too. That will disappear in exchange for the touchscreen control, though you also get voice controls thanks to Samsung's inclusion of its Bixby assistant.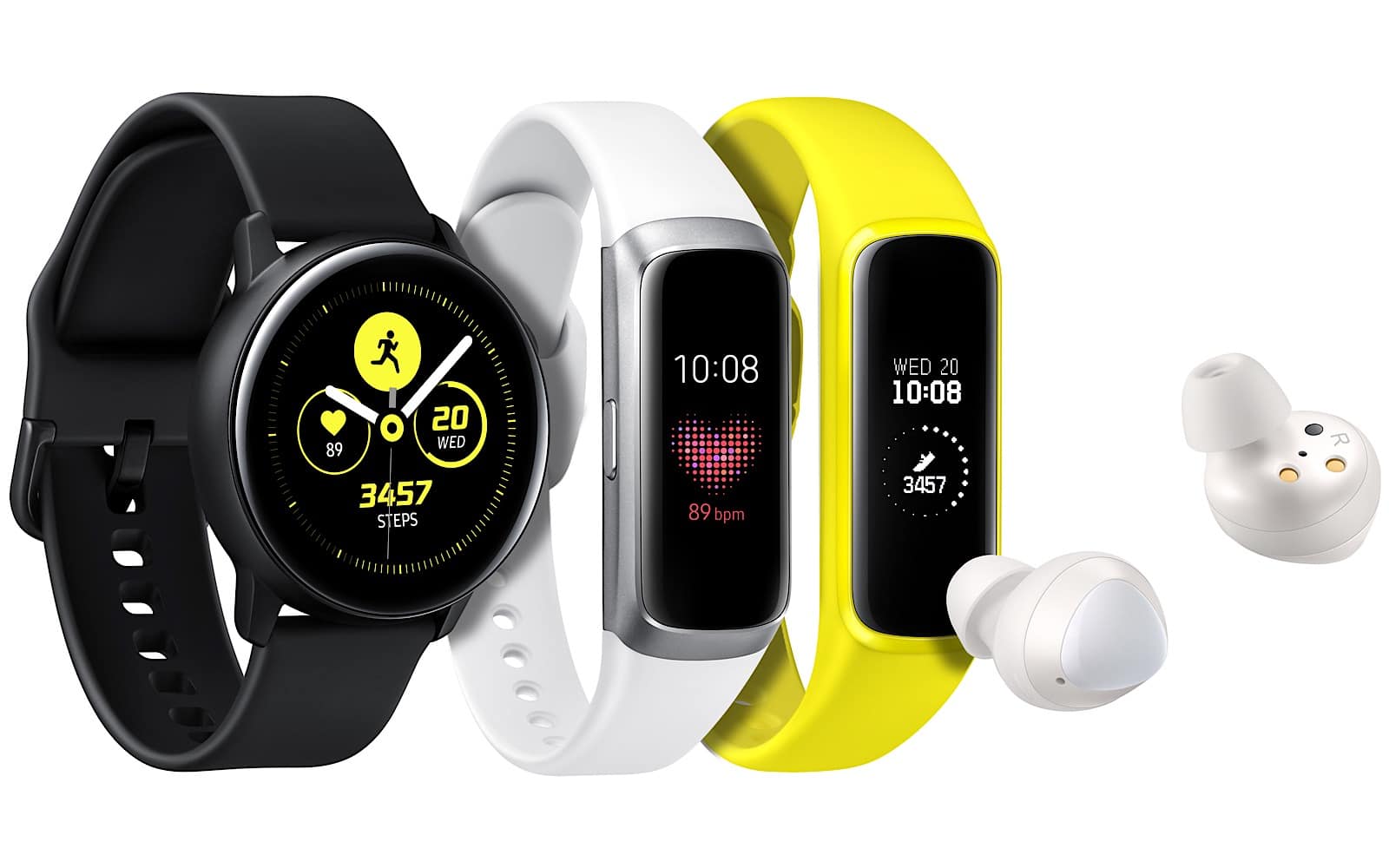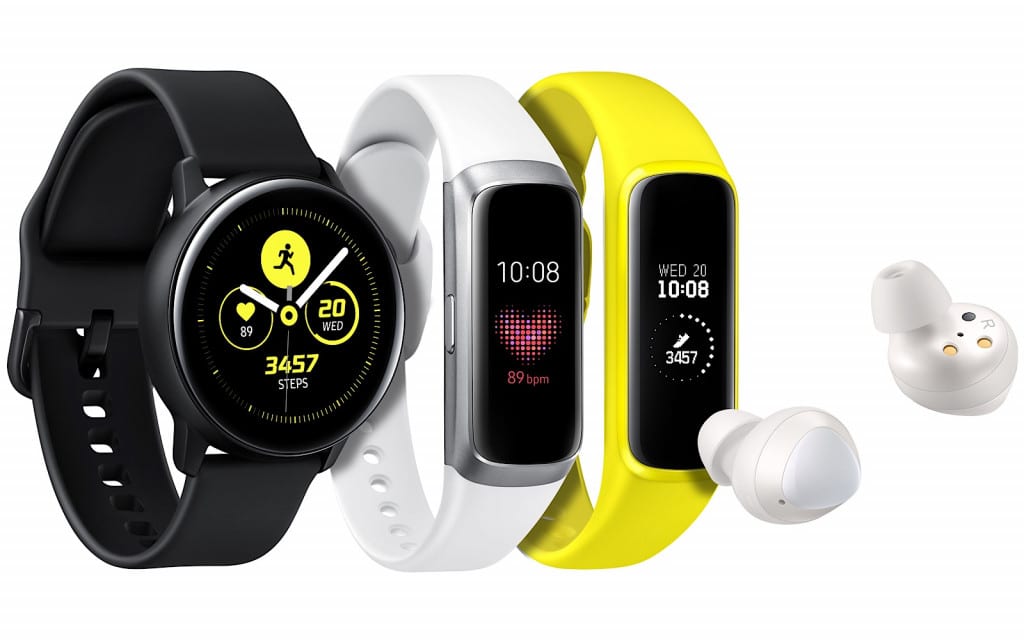 Alongside the Galaxy Watch Active, Samsung will have a couple of smart bands, arriving in the Galaxy Fit and Galaxy Fit e. The approach here is similar to what the Galaxy Watch Active can do, and while these smart bands can tell the time, they're mostly for folks who want a fitness tracker strapped to their arm that looks less like a watch.
They're a little lighter overall — either 15 or 24 grams, compared to the Galaxy Watch Active's 25g — and one is more capable than the other.
The smaller Galaxy Fit e is a little less powerful and offers a smaller battery and a monochromatic screen, while the standard Galaxy Fit offers more performance, a bigger battery, and a colour screen.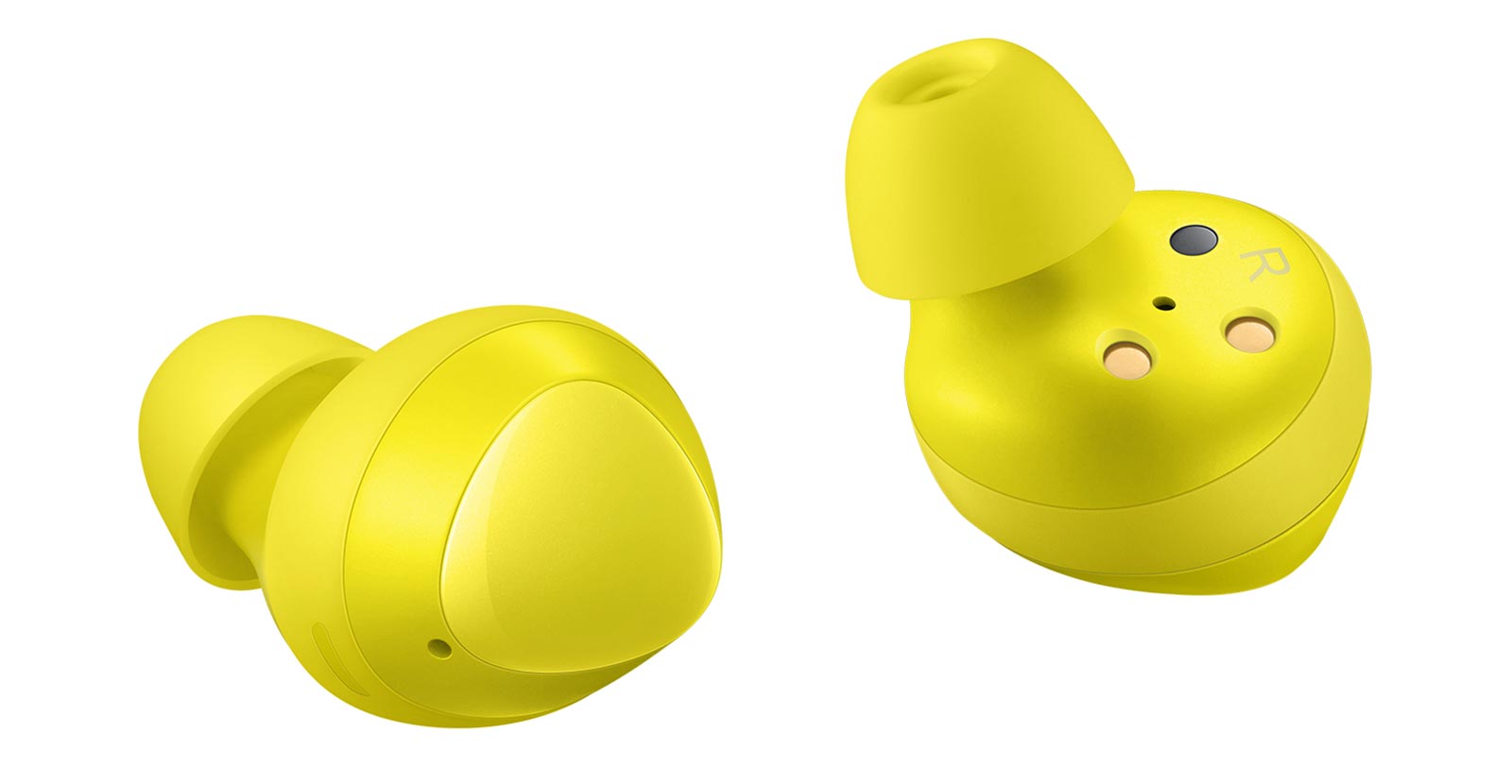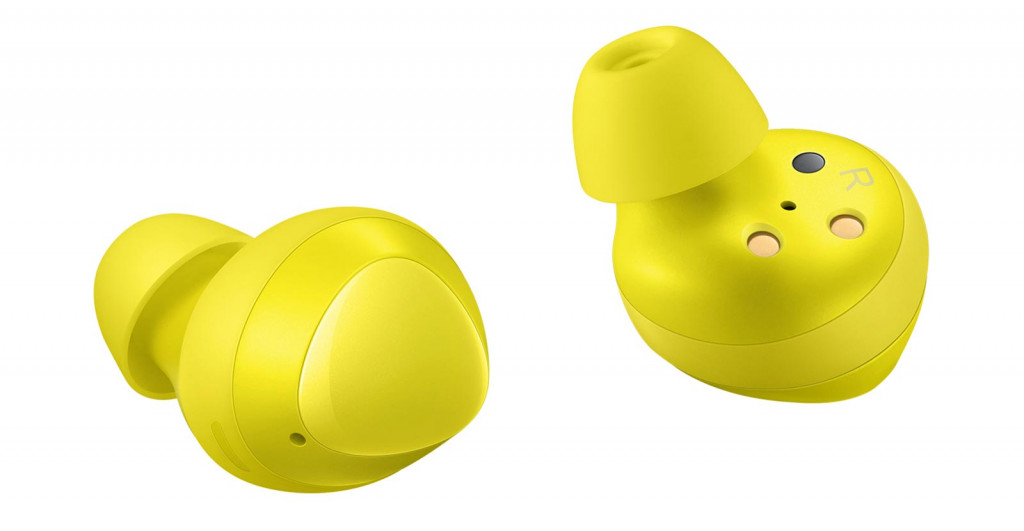 Finally, there's Samsung's play for what goes in your ears, with an update to its IconX wireless earphones in the Galaxy Buds.
Slightly more than a rebranding exercise (though that's obviously a part), Samsung's Galaxy Buds look to be more earphones than earbud — yes, there is a difference — with a wireless and cordless earphone designed by AKG, supporting ambient sound to let you hear what's on the outside when you want to, or just stick with your sound instead.
Operating on Bluetooth, Samsung rates the Galaxy Buds for up to six hours of streaming, while the case will recharge up to seven hours more, and can recharge wirelessly, too, even able to sit on the back of the Galaxy S10 and use its wireless reversal charging system to recharge the earphones.
Much like the wearables with voice control, there's also a bit of Bixby on the Galaxy Buds, allowing you to talk to Samsung's assistant and send messages or make calls without touching your phone.
What's more, Samsung is saying it has an adaptive dual microphone system to make sure your voice is picked up even in loud environments, something we'll be keen to test.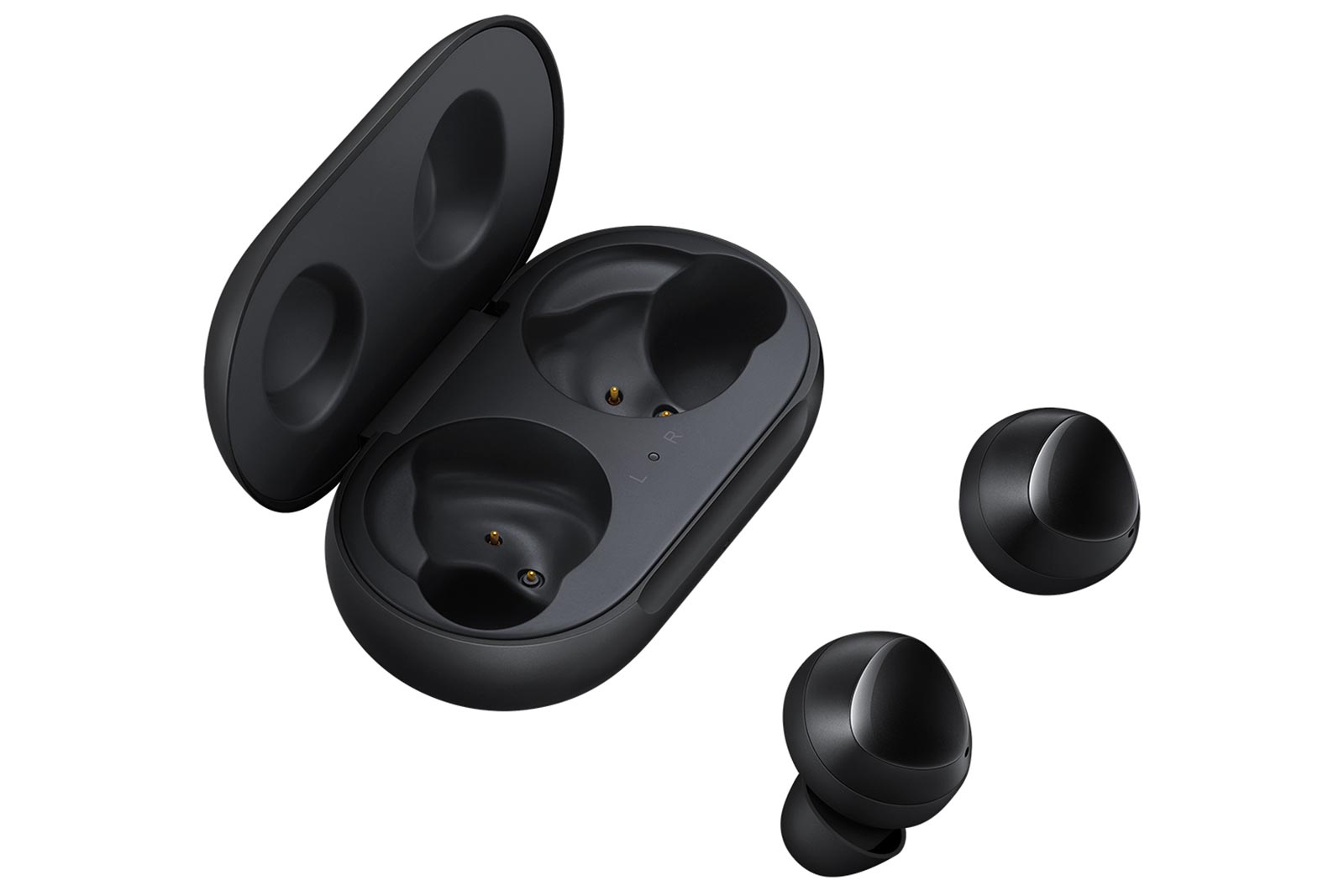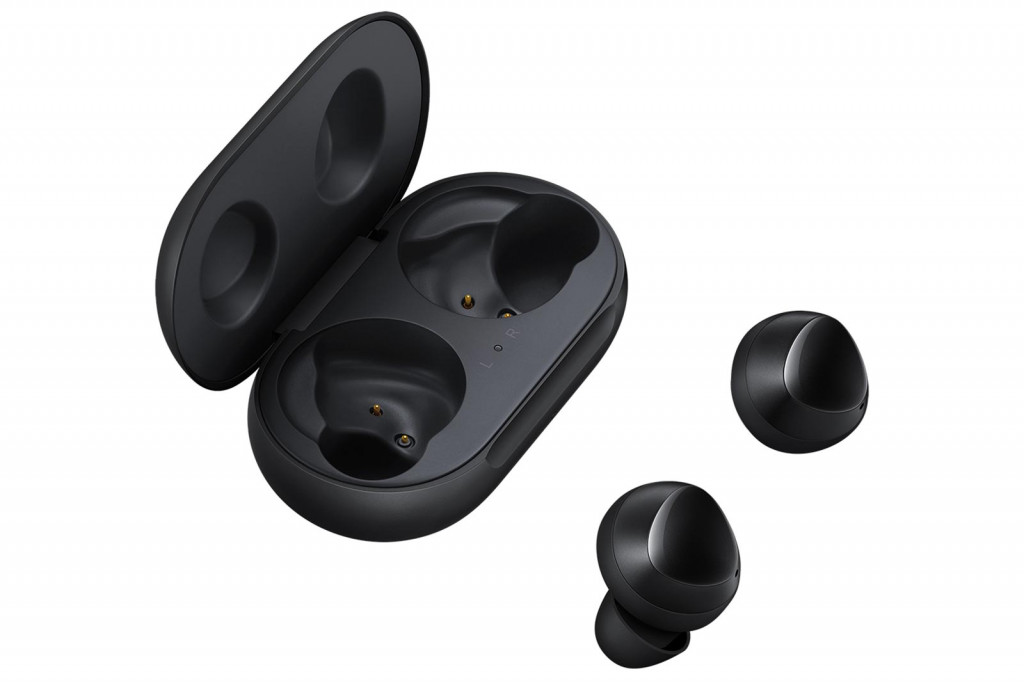 "Health and fitness continue to be a focus for many Australians who are looking for technology that can help them track and monitor their wellbeing," said Garry McGregor, Vice President of IT and Mobile for Samsung Australia.
"Whether it's through premium sound, wireless connectivity, enhanced fitness tracking, or accurate GPS, our new range of wearables have been designed to seamlessly integrate with our smartphones, expanding their capabilities and providing Australians with an enriched Galaxy experience," he said.
As for pricing and availability, Samsung Australia's comments suggests the range should be landing locally, though we've only seen confirmation of the Galaxy Buds, which have a recommended retail price of $249 in Australia. We'll let you know when that changes, though, so stay tuned for updates.