An updated Surface Pro and Surface Laptop isn't all Microsoft has shown off this week. There's also a couple of takes on pint-sized portability.
This year was supposed to be the year of the foldable phone, but that hasn't quite worked out the way everyone expected.
Between Samsung's foldable that was released, taken back, and then subsequently released again, not to mention Huawei's that hasn't yet been released amid other issues, the year of the foldable might be pushed back to next year.
From a marketing sense, you can see why it would make even more sense. If 2020 was the year of the foldable, there'd be a whole bunch of "hindsight" references in the marketing put out by companies, not to mention this idea that 2020 represents a future often set out by science fiction of the past.
And yet it seems that 2020 could be the year that phones and computers grow up, not just because we're likely to see foldable from more of the major players, but because brands you might not expect are entering the field, as well.
Microsoft makes computers and it once made phones, but next year, the two will come together in a foldable take on each, as Microsoft's Surface line finally comes to a smaller size.
It's been rumoured for quite some time, and whether you've heard the rumours of a smaller Surface or an extra small Xbox, Microsoft is definitely doing some experimentation, at least from what it showed off alongside its Surface Pro and Surface Laptop refreshes this week.
There are two experiments coming, with Microsoft playing with pint-sized and portable computers in the Surface Neo, while dabbling back in the world of phones with the Surface Duo. So what's the difference, and should you be excited?
Microsoft Surface Neo: a dual-screen laptop of sorts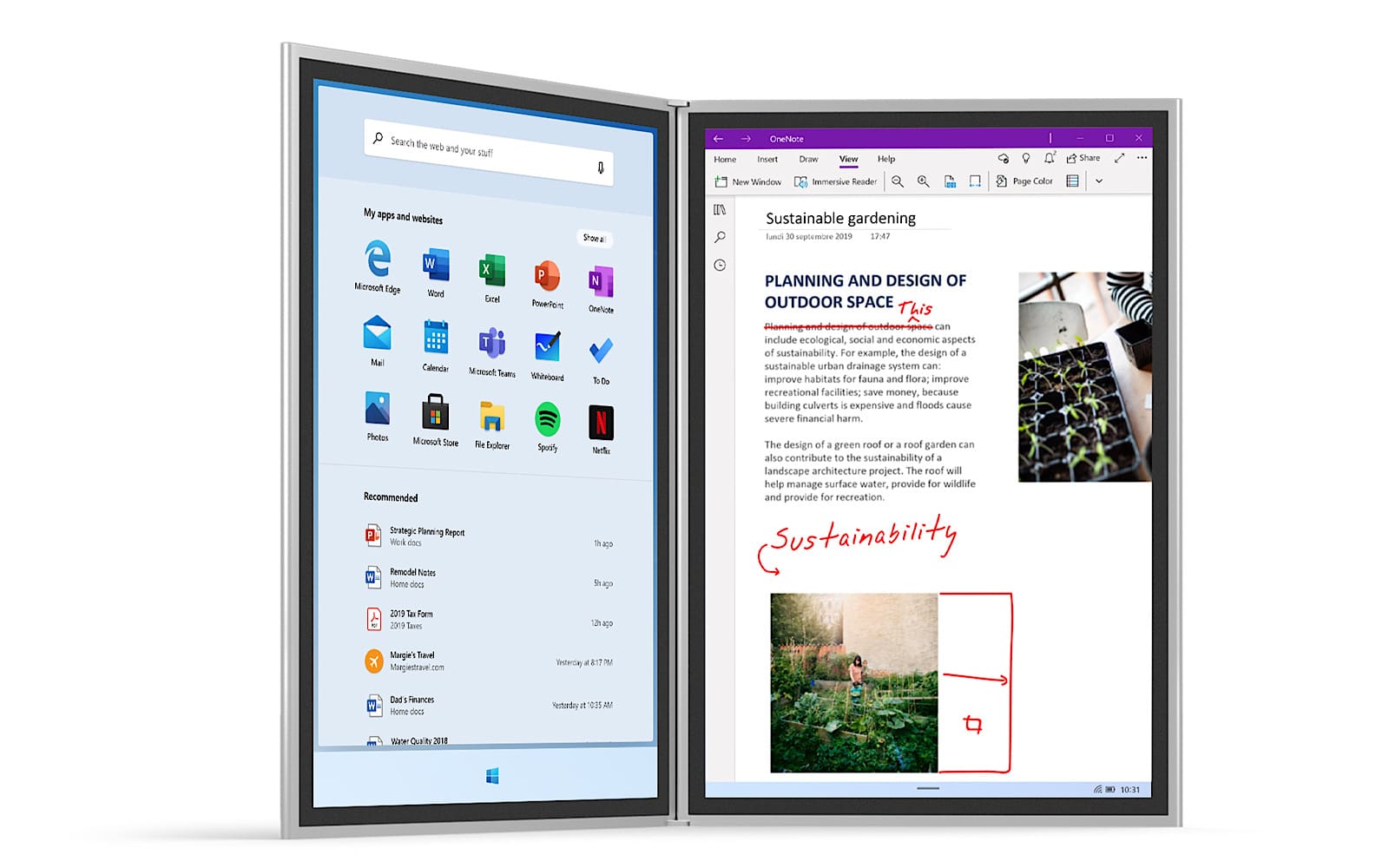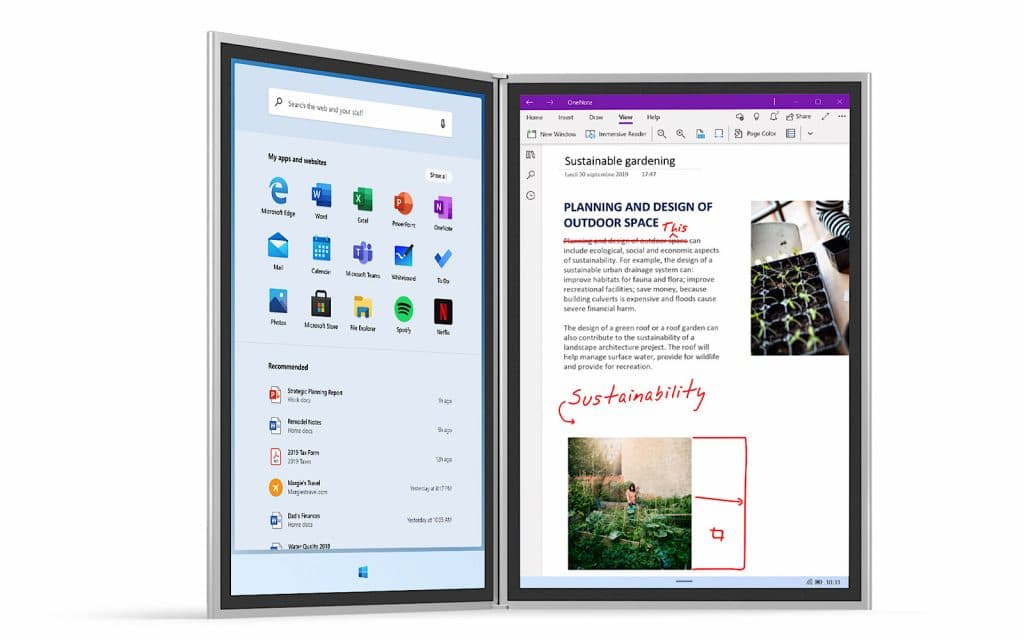 First up is the Surface Neo, an even more modern take on the Surface computer that connects two 9 inch screens with a 360 degree hinge, and has them come together to make a 13 inch display.
Essentially, it's a Surface computer that can be both a 9 inch portable with one dedicated screen and one at the bottom for typing or using a mouse, or it can be one large 13 inch screen for use as a 13 inch tablet.
Interestingly, the Surface Neo also will support a physical removable keyboard that can sit on top of the screen section, which basically turns it into a laptop of sorts.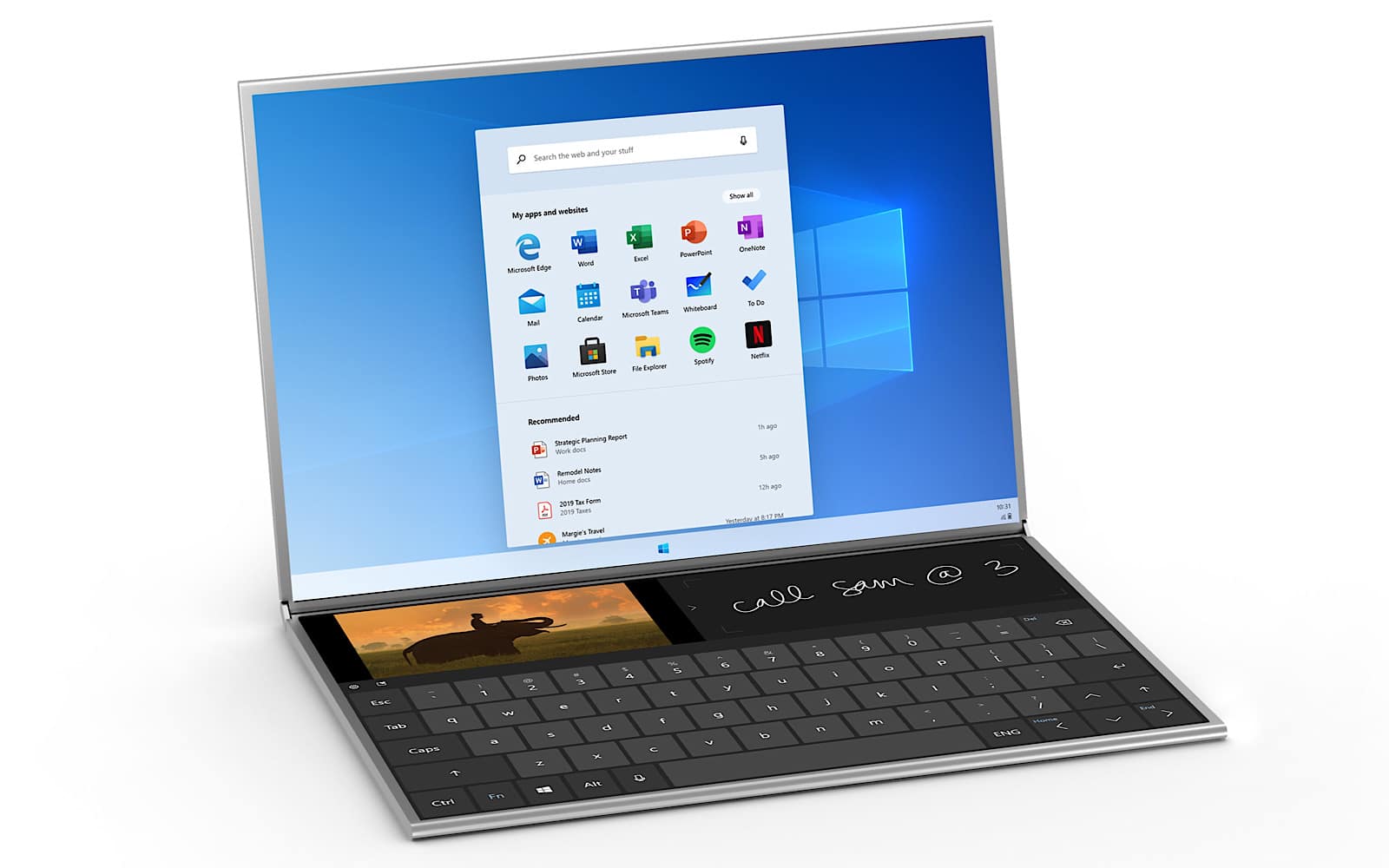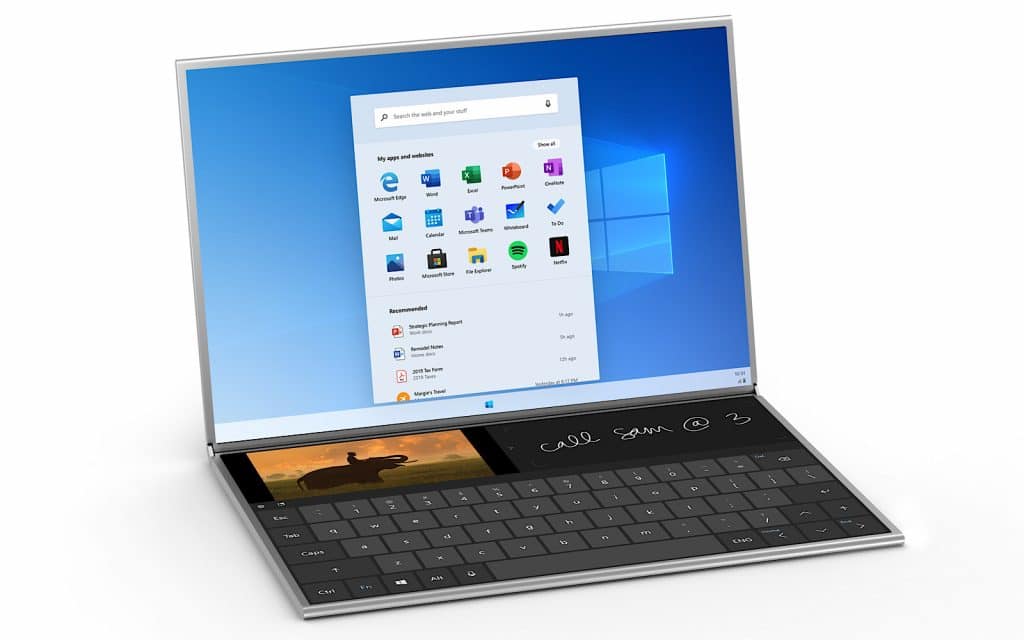 Microsoft's Surface Neo will actually run Windows, but it will be a variant of Windows called "Windows 10X", a new take designed for dual-screen PCs that Microsoft says is an "evolution" of what it has been doing and where it has been going with Windows 10.
Microsoft's Surface Neo won't be the only Windows 10X machine coming out, mind you, and will be made for other computers from players such as Asus, Dell, HP, and Lenovo, with these likely to arrive next year.
https://www.youtube.com/watch?v=fssZICsV4Rg
Microsoft Surface Duo: a dual-screen Android phone and tablet
The Surface Neo isn't the only dual-screen take for Microsoft, but the second experiment is a little different again.
While the Surface Duo runs a variation of Windows, the Surface Neo doesn't try to force a mobile version of Windows on the world Microsoft tried that for quite a few years, and neither one really worked out in the end, even after buying Nokia to push its Continuum concept from Windows 10.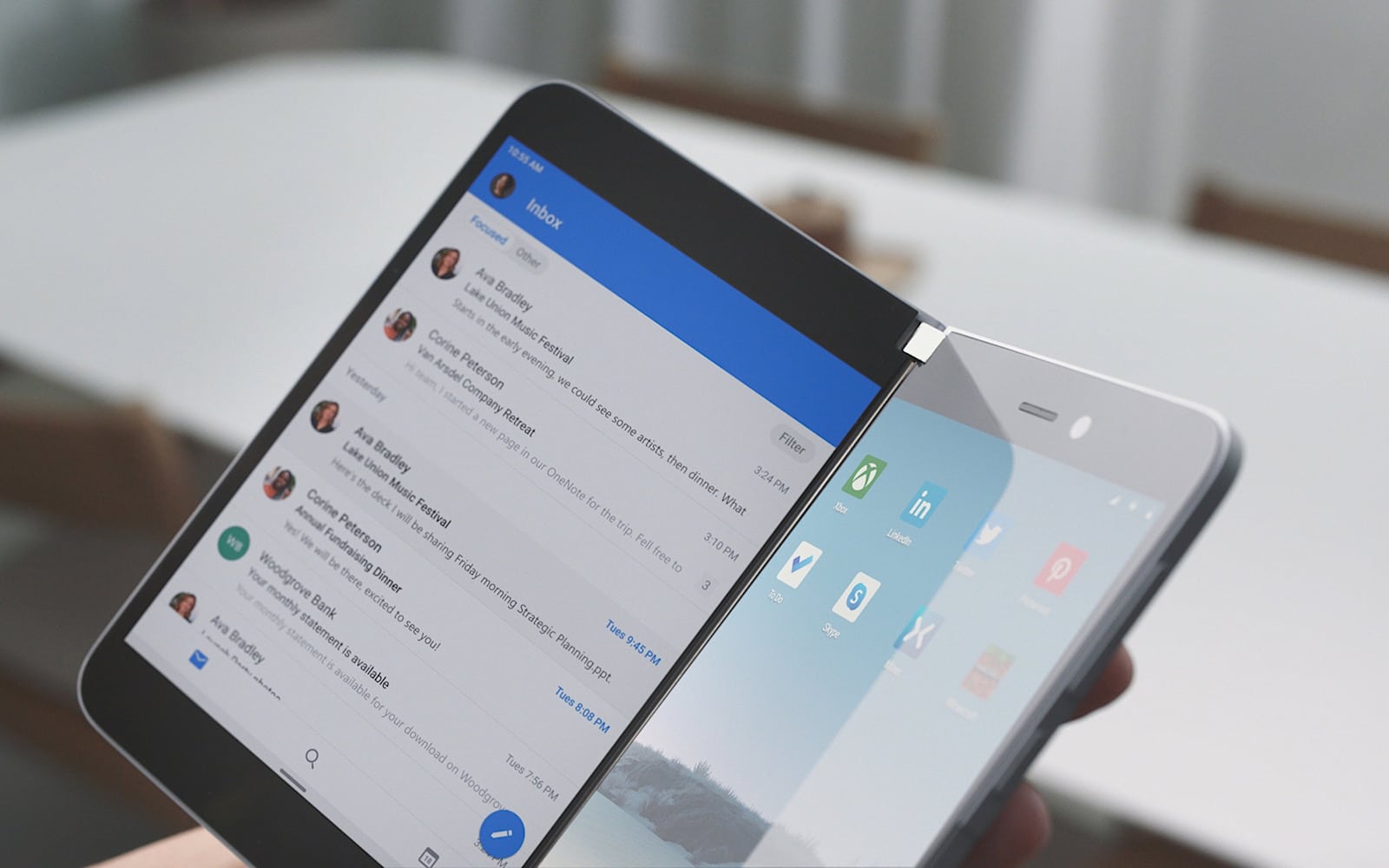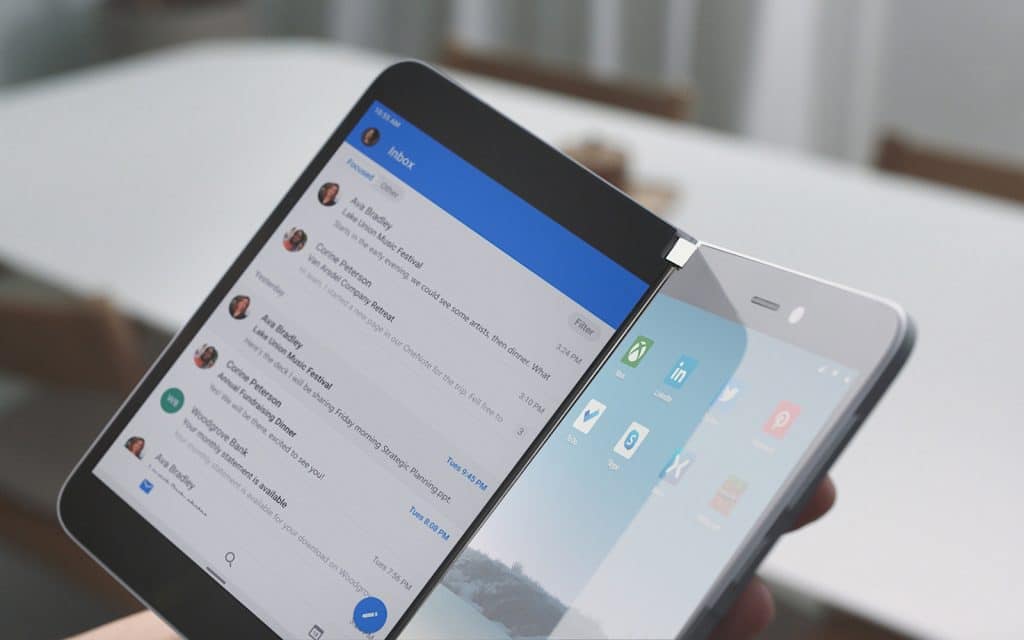 With that back in the past, Microsoft is looking firmly to a future with Android, running a version of Android as the operating system on the Surface Neo, while providing Surface hardware design and Microsoft apps.
The hardware itself looks like a small Surface, but with two 5.6 inch screens connected by a 360 degree hinge that allows the Surface Duo to unfold into an 8.3 inch device. It can be used as a phone or as a tablet, and supports a pen, which means it will more than likely take on the Samsung Galaxy Note range of phones.
Australian Surface Neo and Duo availability
Now for the bad news: as interesting and exciting as these computers are, release dates and pricing isn't something that is terribly known right now.
Finding either the Surface Neo or Surface Duo in Australia doesn't seem likely until next year, Microsoft is talking release around this time next year, meaning 2020 is when you can expect these new gadgets.