Flexible screens are real and coming home, as LG makes a screen more than just wallpaper, it makes it roll-up and disappear when it isn't needed.
Over the past year or so, there's been a movement to make the TV less obtrusive in the home.
Often the thin black box in the centre of the home, TV makers have been doing what they can to turn the TV into something that blends in. Whether it's through a sleeker special edition design or a mode that makes the TV more like part of the wall and wallpaper, we're seeing manufacturers try it.
This year at CES, there's more happening to drive that focus, including Hisense's approach which makes the screen into a picture so big it may as well be the wall, or like Samsung's Micro LED approach which turns the wall into the TV with a modular screen.
But TV makers aren't done being playful about how they change the TV's presence in the home, and LG may have one of the most interesting yet: a TV that rolls away when it's not in use.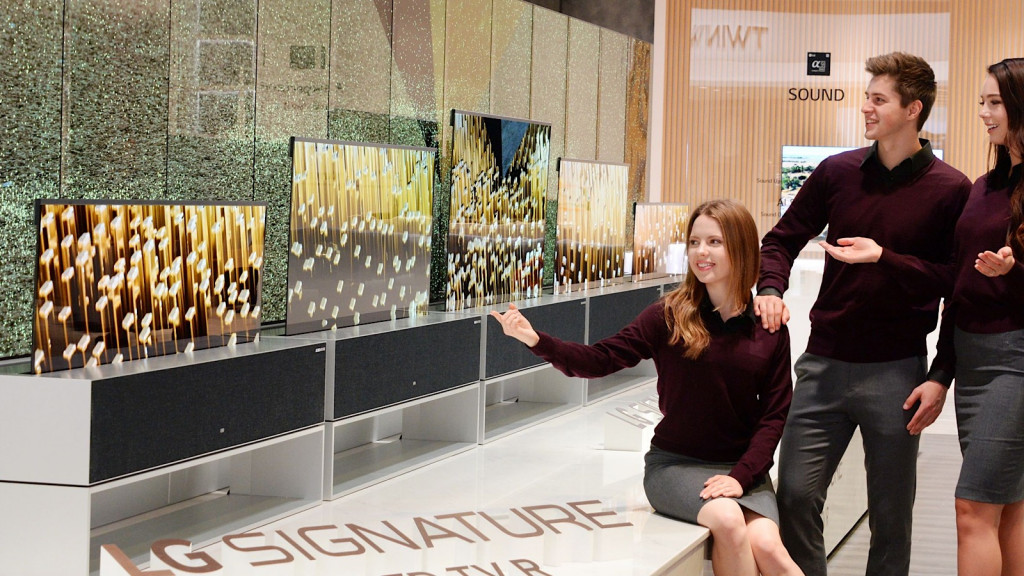 A concept that feels like it's been ripped from the pages and science fiction, LG's Signature OLED TV R is its new high-end TV, and the latest entry in its super premium "Signature" range, boasting a form-factor we've not yet seen from a TV: a flat screen that is actually flexible, so much that it rolls up for storage.
The LG OLED TV R is a new style of TV, and one that means it can be in the home when needed, and then stored when it isn't, with the concept being a real game changer in the TV world. Forget about the glass panel that has to stay in the one spot, because this one can do something else. It can disappear.
All 65 inches of the LG OLED TV R can roll up and disappear. Amazing. Crazy, but amazing.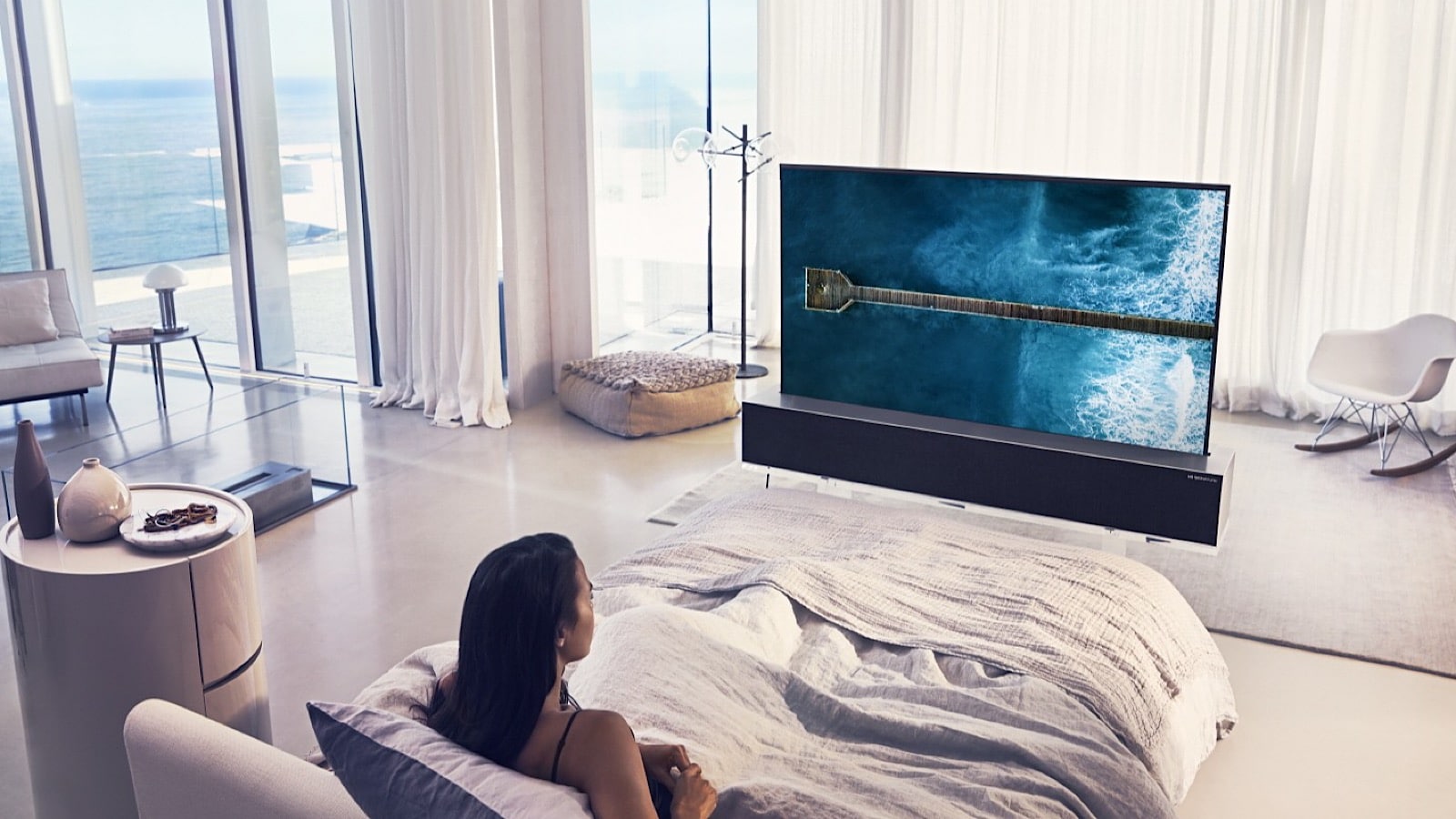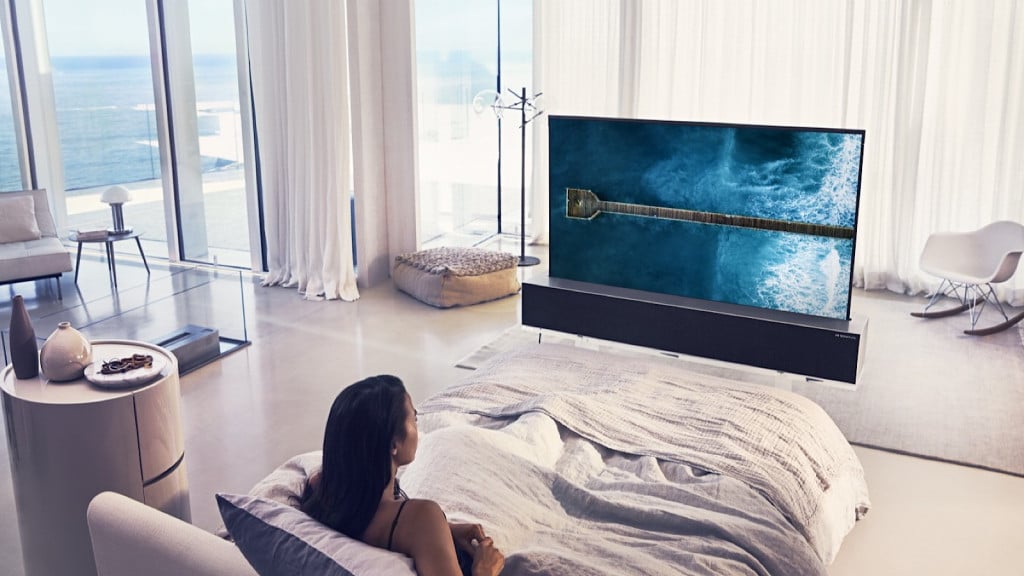 LG's Signature OLED TV R also comes with another feature, with the technology able to not only withdraw itself into the body as it rolls up, but withdraw only part of the way, changing its shape so that it becomes a thinner screen useful for other things, such as a digital picture frame or a music play bar, making it a TV that can function as something else.
The modes are named differently, and exist as three modes: full view, line view, and zero view.
Full view on the LG OLED TV R is the full TV experience, while line view is the small block of the screen loading that music mode or pictures or even a clock.
Zero view means all of the screen is rolled up in the base, but keeps the sound system running, which is a 4.2 channels 100 watts Dolby Atmos-enabled system sitting inside an aluminium casing and with a Kvadrat wooden cover.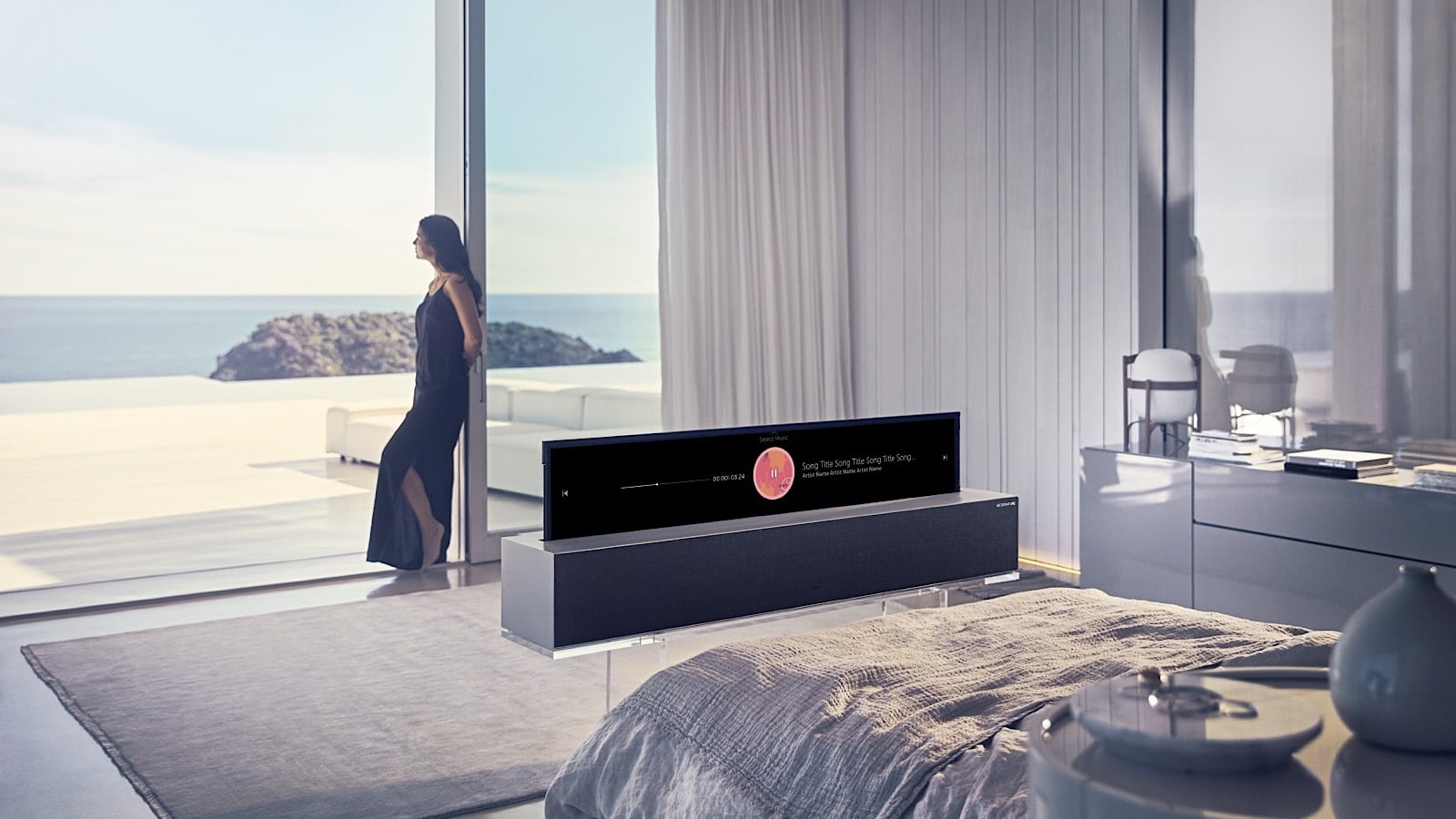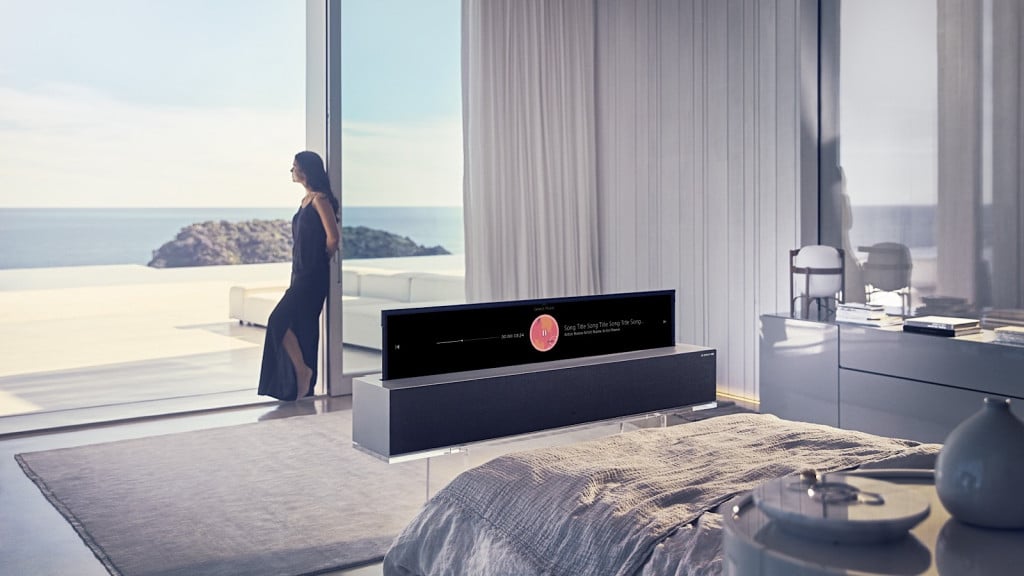 LG's OLED TV R also includes LG's latest Alpha 9 processor, the recently announced Generation 2 variation, and it even includes support for Apple AirPlay 2 and Apple HomeKit, as well as Amazon Alexa.
One thing you can bet on is that the TV won't be cheap, and not just because it's cutting edge technology that just so happens to be more flexible than any other screen out there, but because it's part of the LG Signature series.
Currently, LG's most expensive "W" wallpaper TV in its Signature range fetches a price tag closer to the $20K mark in Australia, so we can't imagine this will be any cheaper. In fact, it will probably be more.
That said, there's no price or availability on it yet, so you can breathe a sigh of relief. At least until LG tells us when and how much. Then you can just start saving like everyone else.