Amazon's Alexa smart assistant is making its way to more speakers in Australia this week, as Amazon announces three more models slated for local release.
We're living in a world where you can talk to your speakers to do all sorts of things, whether it's find out information, control aspects of your home, or just play music.
In fact, it's not unusual to find speakers that do this all about the place. Also known as "smart speakers", it's a technology that equips a speaker with a microphone that can listen for your words, using these as a trigger to do your request and talk back to you, almost like you had a real assistant.
Smart speakers have been in the market for a few years now, and while Apple has one in the HomePod, the general divide is between Google's Home speakers and Nest Displays, and then the Alexa-enabled Echo products released by Amazon (plus the various other manufacturers that support them).
There's no one "right" system over the other, even though each do similar things. Rather, it's often about each matching your needs and the style they present, though later this year, there will be a few more coming to Australia.
This week, Amazon has announced three more for its Echo range of Alexa-enabled smart speakers, with two of the new models sporting upgraded looks, while a third is a new model entirely, using the typical launch period of late September to add more Alexa to the world.
First in the range are the refreshes, with the standard Amazon Echo become all new with an updated fabric design and the same internal architecture as the larger Echo Plus, giving it a 3 inch woofer to improve the bottom end of sound.
Sitting at $149, you might think it's the entry-level model in the Amazon Echo range, but you'd be wrong.
For that, there's the hockey puck-styled Echo Dot, which at $99 starts the whole thing off, and this year comes with a bonus feature: a clock.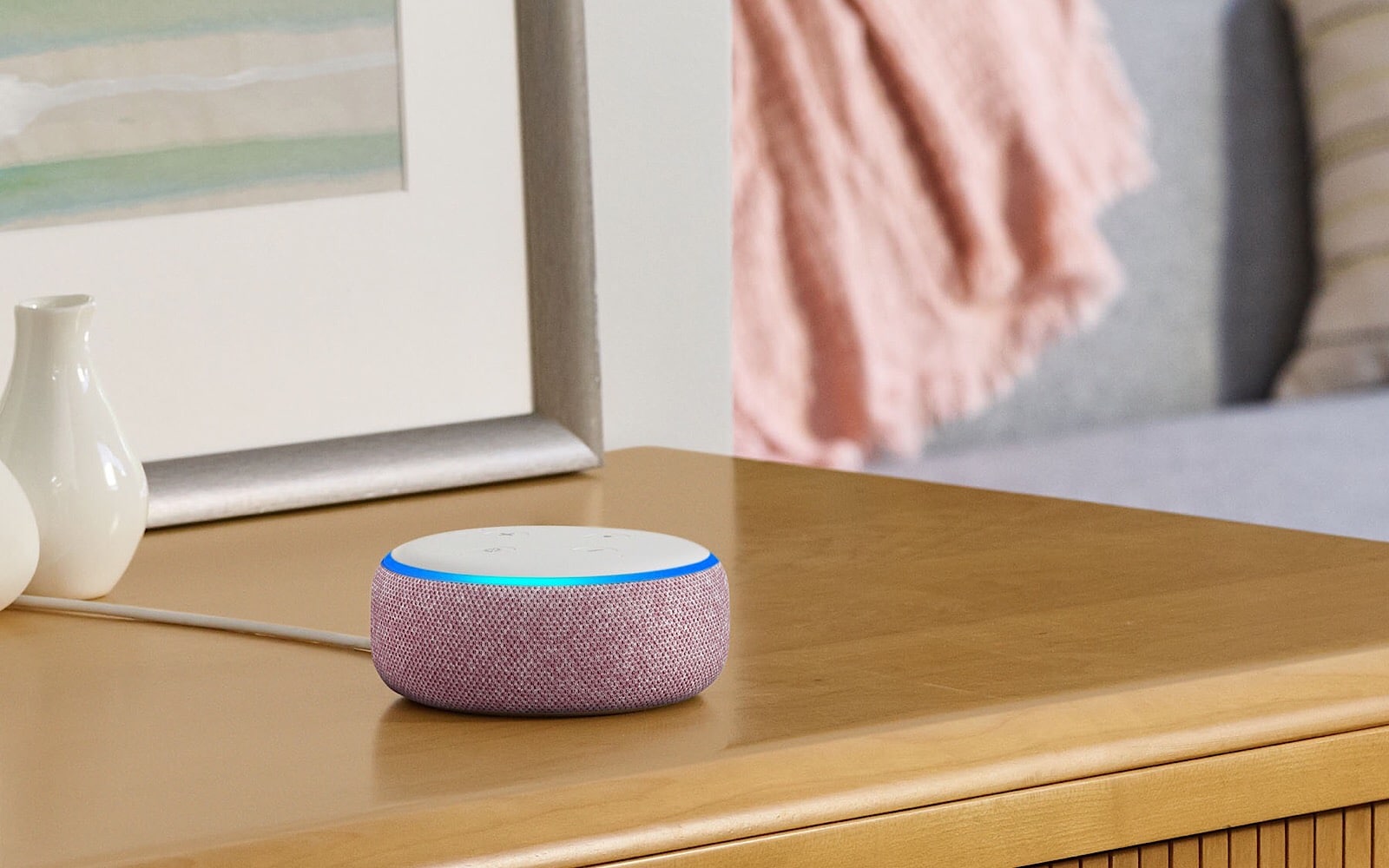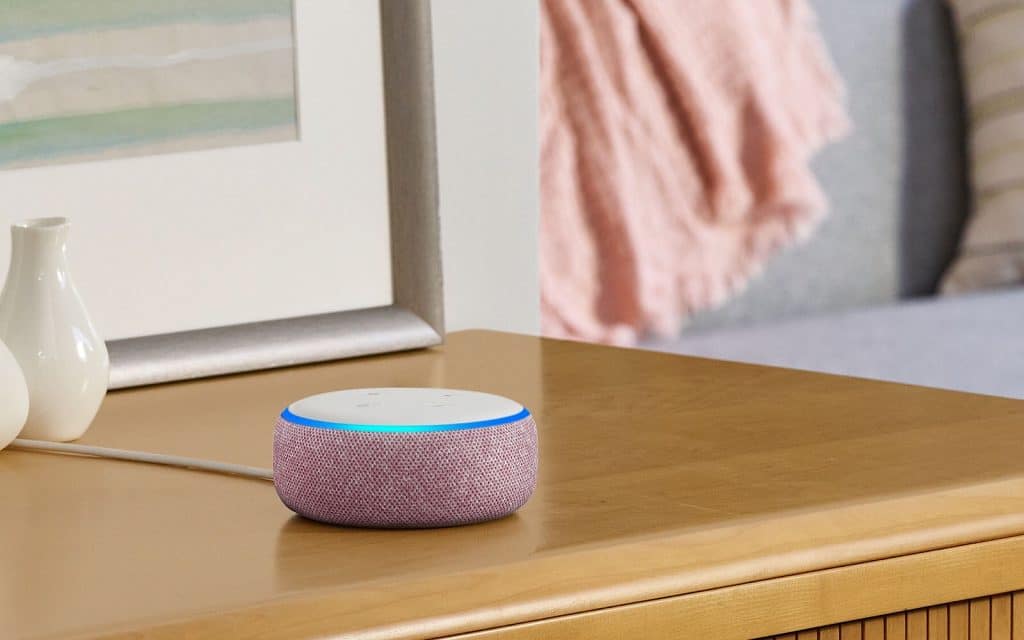 Amazon's 2019 Echo Dot retains the fabric look of its siblings, but now grabs an LED display not unlike the Google Home product Sony had several years ago, though the LED clock on the Echo Dot will adjust based on the available light in the room.
Finally, there's the new product coming, and this one is a little bigger again.
Coming to Australia for $329, the Echo Studio is a bigger speaker that comes off looking more like a HomePod, which we think might be the point. Larger than Amazon's other speakers, the Echo Studio includes five directional speakers, including a 5.25 inch woofer to produce a large amount of base, a 1 inch tweeter for the highs, and three mid-range measuring 2 inches, essentially catering for a range of sound.
Married to a 24-bit DAC and including processing by Dolby Atmos, the focus on the Echo Studio appears to be on big sound inside of a room, with the microphones used to talk to the speaker also there to analyse the sound of the room and improve the audio.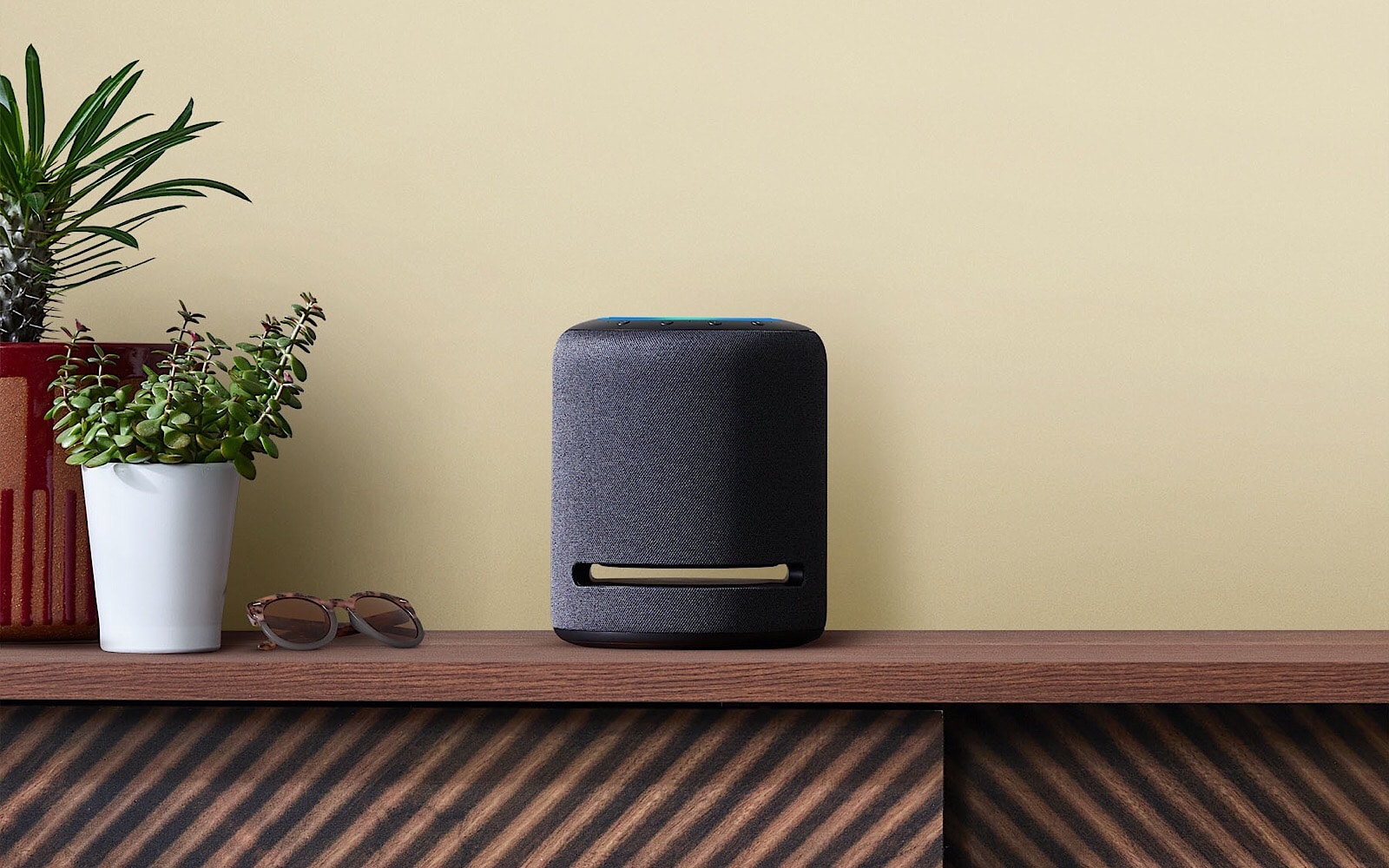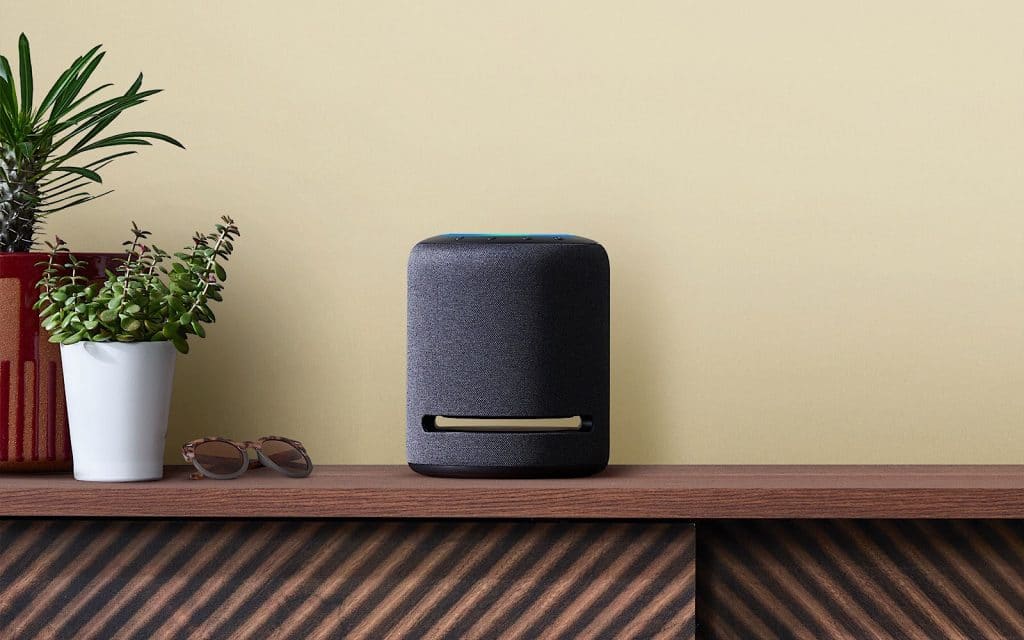 "We hope these new Echo devices will give customers even more ways to access Alexa — whether that's through the best-sounding Echo yet — Echo Studio, a reimagined Echo and Echo Dot," said Tom Taylor, Senior Vice President for Amazon Alexa.
Overseas, the Echo additions were a little more varied, including an Echo Loop smart ring to provide notifications and voice assistant support at your fingertips, the Echo Frames offering prescription-ready glasses with tiny speakers and microphones not unlike the Bose Frames (except with prescription lens support), an Amazon take on truly wireless earphones in the Echo Buds, a smart colour lamp with Alexa in the Echo Glow, the Echo Flex combination plug and smart speaker, and an 8 inch version of the Echo Show smart display. That's quite a lot of echoing for the Echo range.
While we might see some of those in the near future, the focus right now is on the $99 Echo Dot, the $149 Echo, and the $329 Echo Studio, with pre-orders open for release later in the year.
There are changes afoot for Alexa as well, including the voice assistant suggesting recommended routines based on ones you've created, as well as being able to tell you why she did something when you ask "Alexa, why did you do that".
That's a feature that should roll out to pretty much every Echo that's online later this year, possibly alongside that eventual release of the new Echo gadgets.