From one to two to three and now four: Samsung's latest phone rocks a staggering four cameras on the back. What can it do for you, and will Australia see it?
The issue of "who has the best camera" is an important one in smartphones, and it's one of the primary reasons we invest in a phone these days.
You certainly have choices, and while not all do, many of them centre around the multiple camera solution.
Do you opt for a dual aperture solution with a telephoto lens like in the Galaxy Note 9, a dual camera zero lag camera like in the iPhone XS Max, a dual camera approach made more for budgets like in the R15 Pro, a triple camera solution worked on with Leica like in the P20 Pro, or something else?
There may soon be another option, as Samsung adds a phone with four cameras on the back.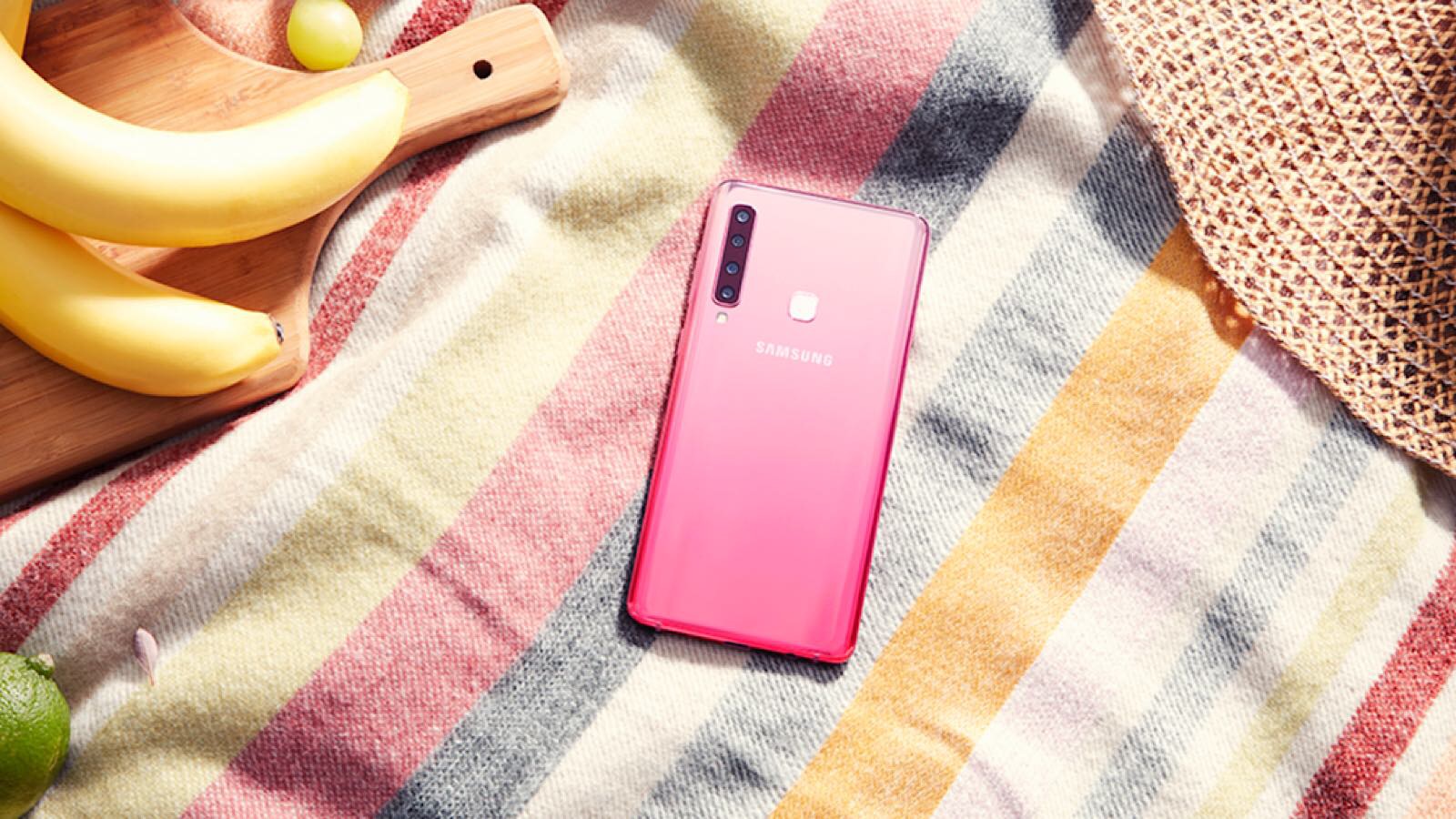 If you're looking down at your Galaxy Note 9 or Galaxy S9+ and wondering "why Samsung hasn't given your new flagship these four cameras" with a glum face, don't worry, because this new phone isn't actually flagship. Rather, it's a mid-range phone that in many ways feels like it's testing the market to see whether a four camera phone could make a splash with the right crowd.
In fact, those four cameras are all there for a specific purpose, allowing you to go wide, normal, and close with the lens system, while also factoring in those soft-background portrait images we're all liking lately that replicates the bokeh from a short aperture range on a lens.
That means those four cameras all do very specific things, and they all have very specific camera setups.
The 2018 Galaxy A9's ultra-wide camera is an 8 megapixel camera, and it sits at the very top, with the 2X telephoto lens next in the setup and sporting 10 megapixels. After that, there's the main camera for standard shots sporting 24 megapixels, while the bottom camera handles the soft-background on depth shots at 5 megapixels.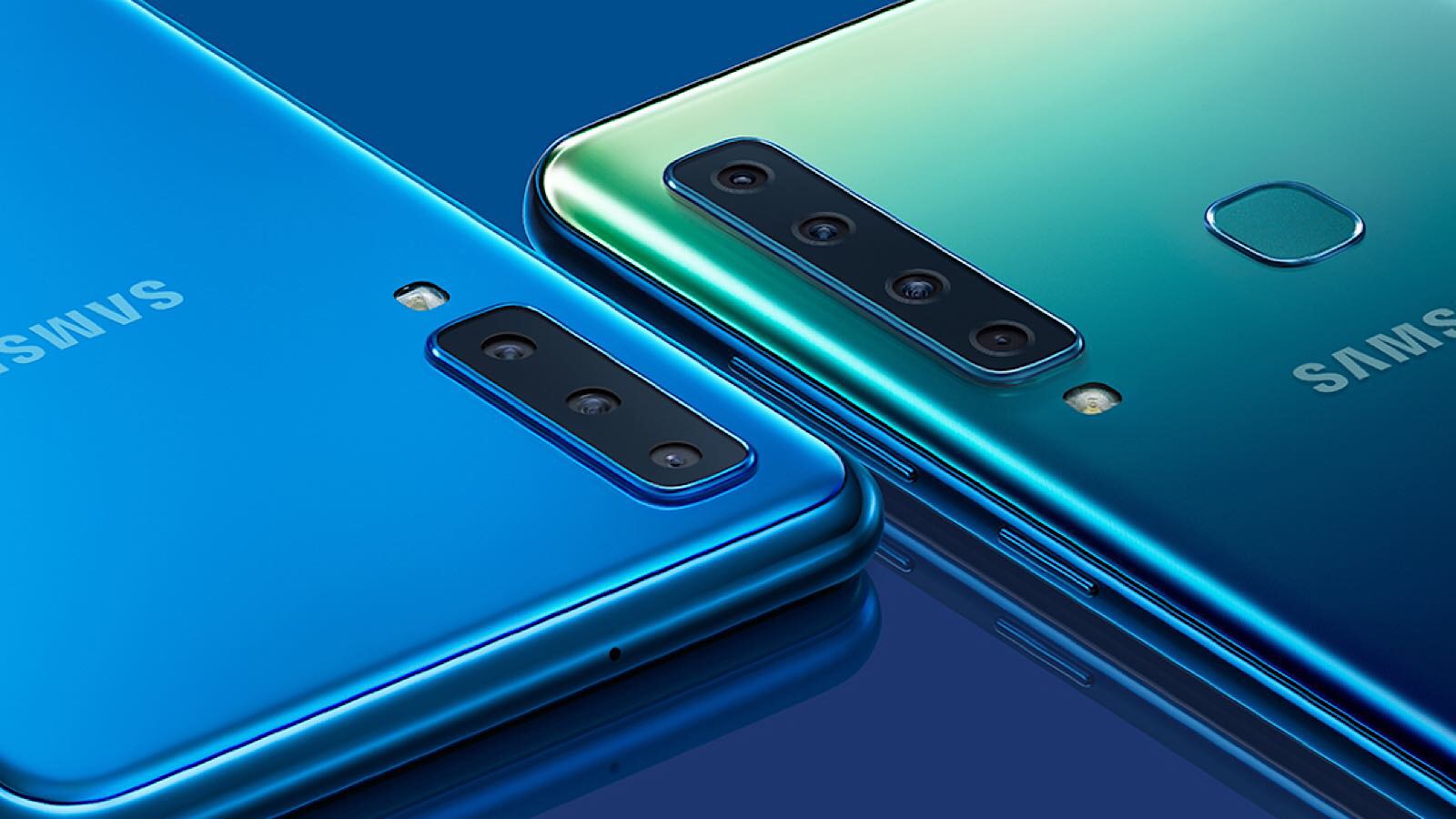 This design gives a staggering four cameras on the back, and it comes after Samsung showed up with a three camera solution in the Galaxy A7 in September.
There's also a 24 megapixel camera up front for selfies, and beyond all of this, the phone is actually fairly well spec'd in what is clearly — at least based on those specs — a play for the mid-range.
You'll find a quad-core processor here with 6GB RAM, 128GB storage and a microSD slot offering room to move, Category 9 4G offering speeds as high as 450Mbps down, Bluetooth, WiFi, a fingerprint sensor, and a 6.3 inch Full HD+ Super AMOLED screen.
Yes, it's a big phone, but it's well worth pointing out that while it's big, the Galaxy A9 isn't threatening either the Note 9 or the S9+ for flagship territory.
There are some key indicators for this, such as the lack of water resistance, no face scanning, a lower resolution screen, and the omission of Samsung's dual-aperture camera technology, which means the camera setup here may be larger but it also might not be anywhere near as complicated or high-end.
Rather, it feels the focus here is on the social crowd looking for a camera in a phone that can cover everything, be it wide, close, or specific to those fancy portraits.
"Building on our legacy in smartphone camera development we're introducing next-generation technology across our entire Galaxy portfolio to give more consumers the opportunity to experience cutting-edge innovation," said Samsung's DJ Koh.
As for when you can expect to find the Galaxy A9 in Australia, Samsung hasn't shared that locally, and similarly, we haven't seen the Galaxy A7 for 2018 in the country yet.
That means they could both turn up around the same time, one over the other, or none at all. Given the amount of phone selection in the country, we're unsure whether that means Australia will see either, but we'll let you know when that changes.