Forget the black frames around smartphone screens, because Oppo has just made what at least one other brand suggested and didn't quite achieve: an all-screen smartphone. Mostly, anyway.
The step every smartphone maker has been inching towards has just been reached, and now we can say "an all-screen phone is finally on its way", as Oppo makes a serious announcement overseas.
This week, the company announced that its next flagship phone would include an all-screen design, and one that is so seriously all-screen that its actually means it.
Announced as the Oppo Find X, the phone delivers a staggering 93.8 percent screen-to-body ratio, and outside of a thin lip at the bottom of the phone, you're basically looking at a screen. That's enough to constitute the concept of "all-screen" at this point in time, with the Oppo Find X 6.4 inch OLED display curving to the edges and essentially wrapping around the entire display, so much that you will essentially be grabbing the screen and nothing else.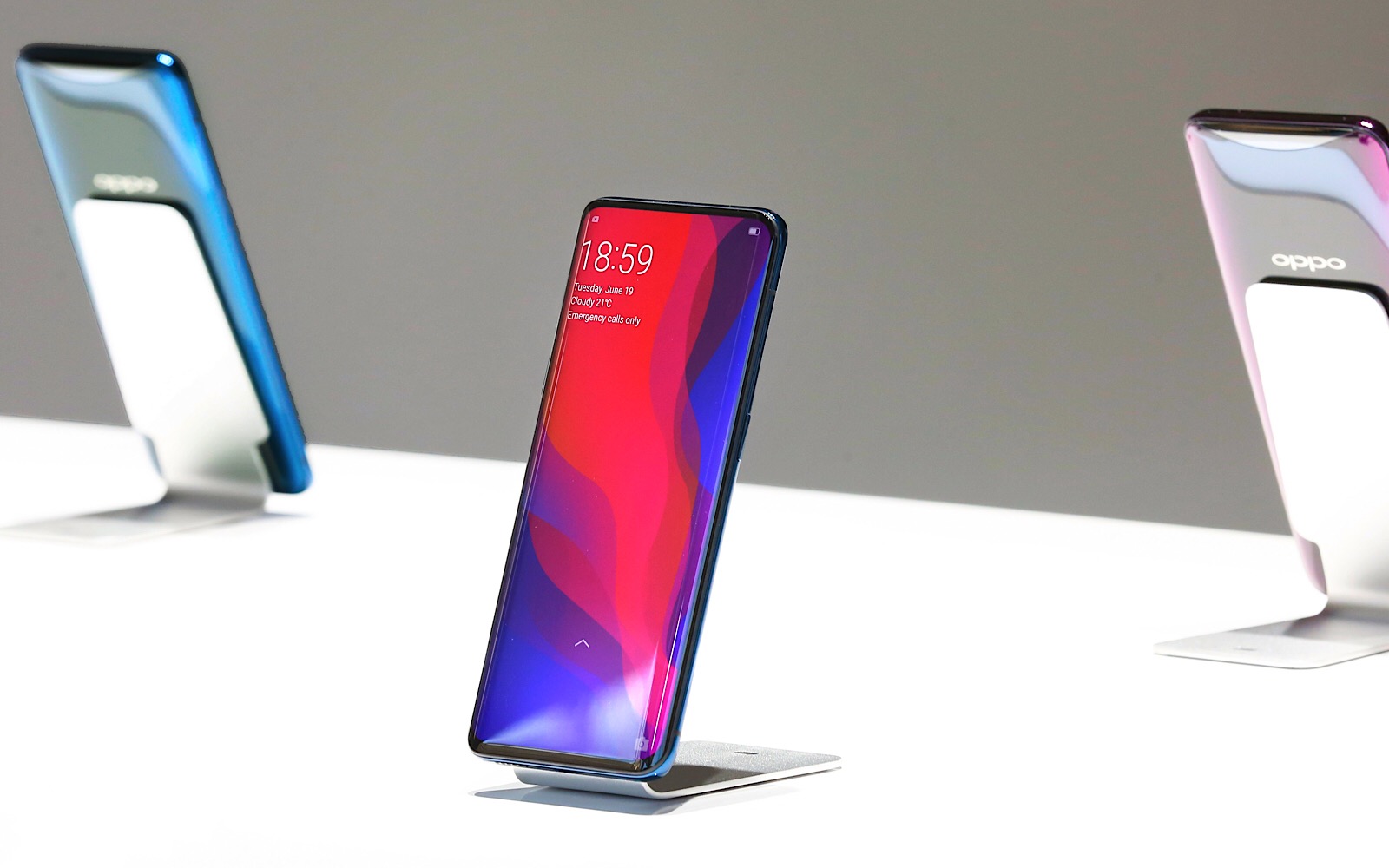 For Oppo, this is a big deal for a couple of serious reasons, one of which is that the all-screen concept hasn't really been pulled off in a released phone as of yet.
While Lenovo hinted at an all-screen device in its Z5, when it announced the phone a couple of weeks ago, it actually just borrowed the notch design used by the Huawei P20 Pro and Apple iPhone X, and even arrived with a chin. So much for that.
Oppo's other seriously big deal is that this is a flagship phone for the company, and for the past few years, its flagship phones have been squarely placed in the mid-range.
While there's nothing wrong with that, Oppo's phones haven't really hit the premium end of the market, lacking the technologies that allow them to compete with the high-end smartphones on release from Apple, Samsung, and Huawei, and instead taking over the mid-range with compelling and value-packed devices.

That tactic might have seriously paid off, as Oppo is now a commonly relied upon brand in Australia and indeed the world, even going so far as to open a service shop in Sydney recently.
This phone will likely add to Oppo's growing market share in Australia, and given the specs inside and the design on the outside, we wouldn't be surprised to see the smartphone maker begin to make a dent on other brands locally, too.
Inside, everything is basically a modern smartphone the way you'd want it, and it's clear Oppo knows the competition is fierce, particularly from rivals like Huawei.
As such, there's a Qualcomm eight-core Snapdragon 845 processor here, a staggering 8GB RAM (yikes!), up to 256GB storage, and a version of Android painted with Color OS 5.1 to look like iOS, because that's just how Oppo rolls.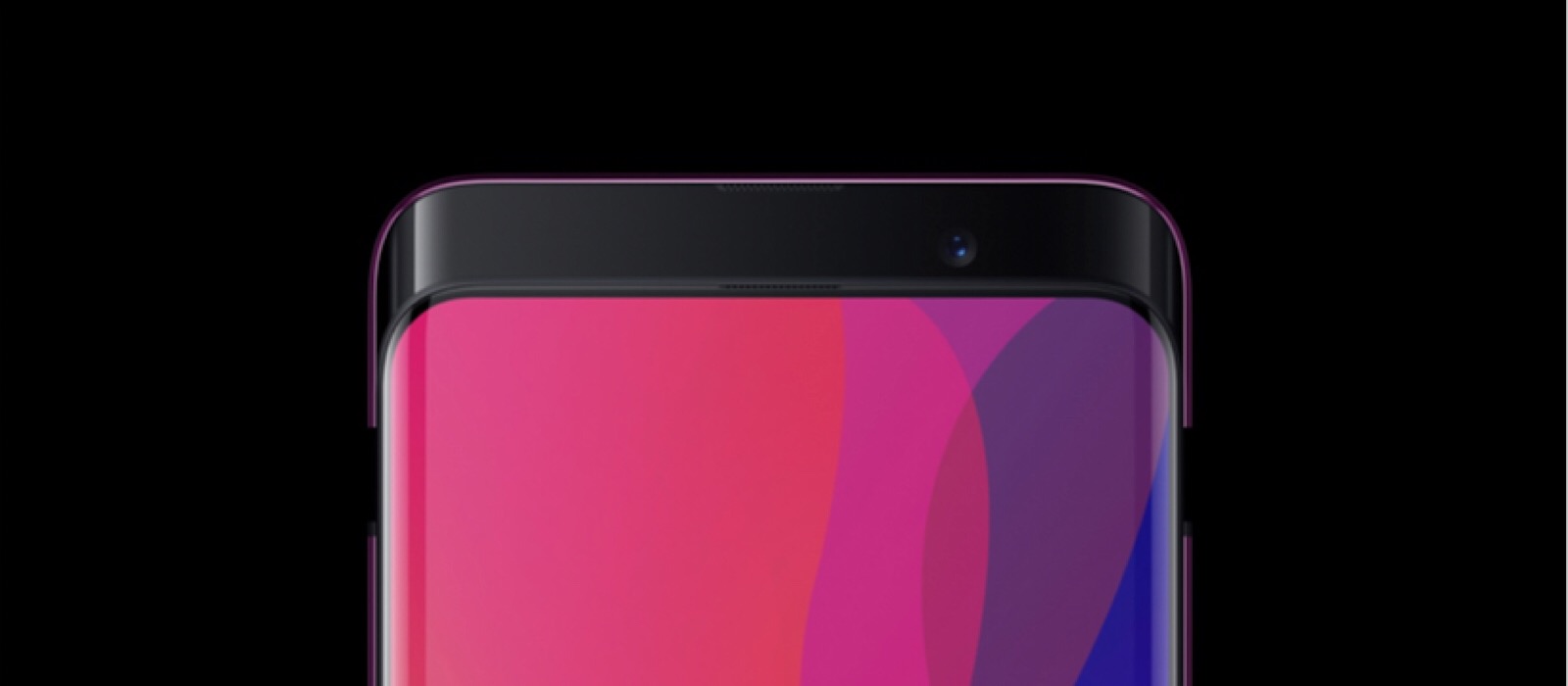 There are also three cameras in this phone, with one 25 megapixel camera up front and a 16/20mp dual camera at the back, but they only reveal themselves when you pop the camera tray up from the top, a bit of a lip that pushes out to reveal where Oppo has hidden the cameras in the Find X's design.
That means you can't take a picture without pushing up that section, and you can't unlock the phone without doing it either, as that's where the face unlock technology is as well.
While that's a neat way to get around hiding the camera, it does means there's a part of the design that has to be exposed out of the "all-screen" concept in order to use the phone, and indeed unlock it. With no fingerprint sensor built into the Oppo Find X and no rear camera present unless you pop that section up, it's a part of the Find X's elegant design that may have you asking questions.
But you'll have plenty of time to ask those questions, because with the Find X heading on sale around the world in August, we should be able to spend some time and deliver a proper review before it.