The revival of Nokia's phones by HMD Global is going to produce some very interesting products this year, as Nokia endeavours to hit benchmarks with across the board.
There's little doubt that phone design has changed drastically over the years. What once was held strong by bodies shaped by plastic and metal has now become very much about glass, and that's no surprise given how much of the glass screen now takes over the front of the phone.
Even at Nokia which once used to offer some of the heaviest plastic handsets to date made from the same stuff used in hockey pucks, things have changed.
The new owner of Nokia's smartphone presence — HMD Global — is aware of these changes more than ever, and with the launch of its phones for the year at MWC, it is showing that it still knows a thing or two about making a handset people will want.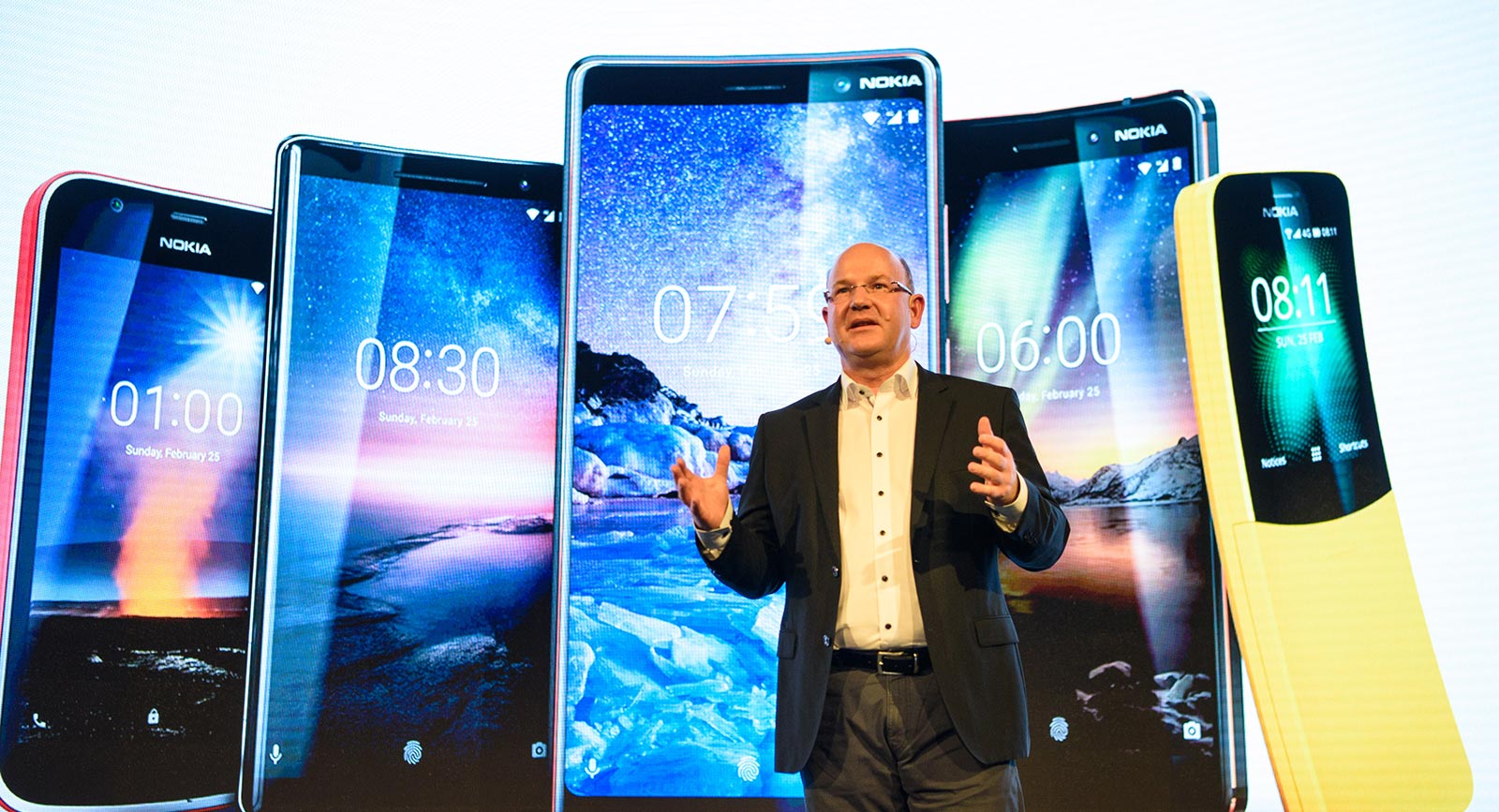 Last year, we saw the first iteration of those fruits, as the new arm of Nokia put two hands forward and launched something we thought we'd never see: phones running Android, and stock Android at that.
And they weren't half bad, either, packing in metal bodies, capable cameras, nice screens, and decent battery life, all at a fraction of what competitors charge.
In many ways, it felt like Nokia was going to be another Oppo, delivering value as a way of known kickstarting a brand in the minds of consumers and tech fanatics.
This year, that plan continues, as Nokia embraces bigger screens and more premium materials.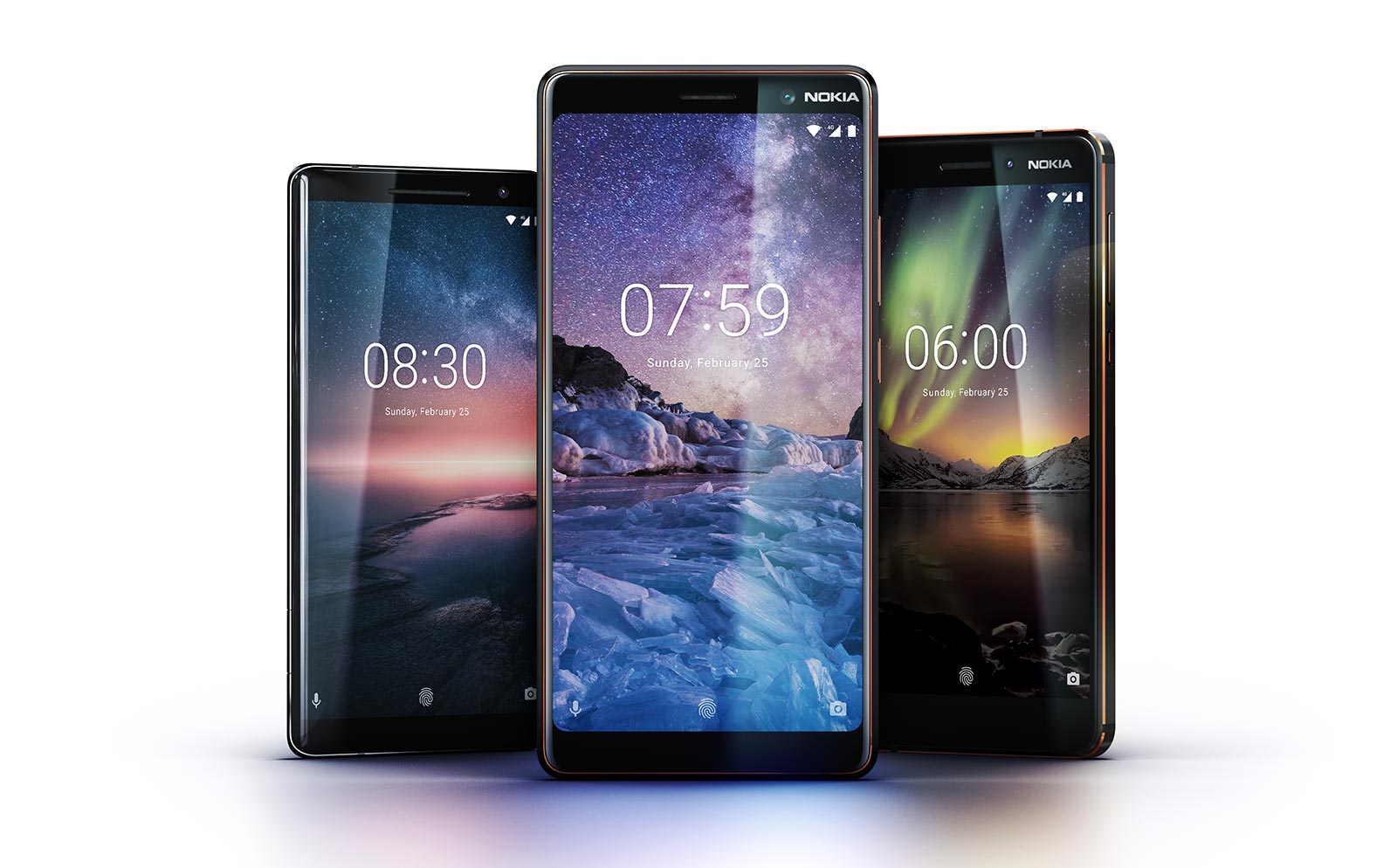 That will start at the very top end, with a slight reimagining of the Nokia 8 released last year, and being refreshed in the Nokia 8 Sirocco, a handset that takes what worked in the old version — the system spec, the OS — and shifts the scope.
The cameras are slightly different, the storage isn't upgradeable, but the design combines a stainless steel frame and strong Gorilla Glass 5, while a pro camera mode makes the two cameras on the back more like a proper camera with proper control.
While most of the Nokia phones are about value, the Sirocco is interesting because it's a return to flagship quality for a name that has been out of flagship for quite some time.
Good news, too, because it will be coming to Australia in May for $1199.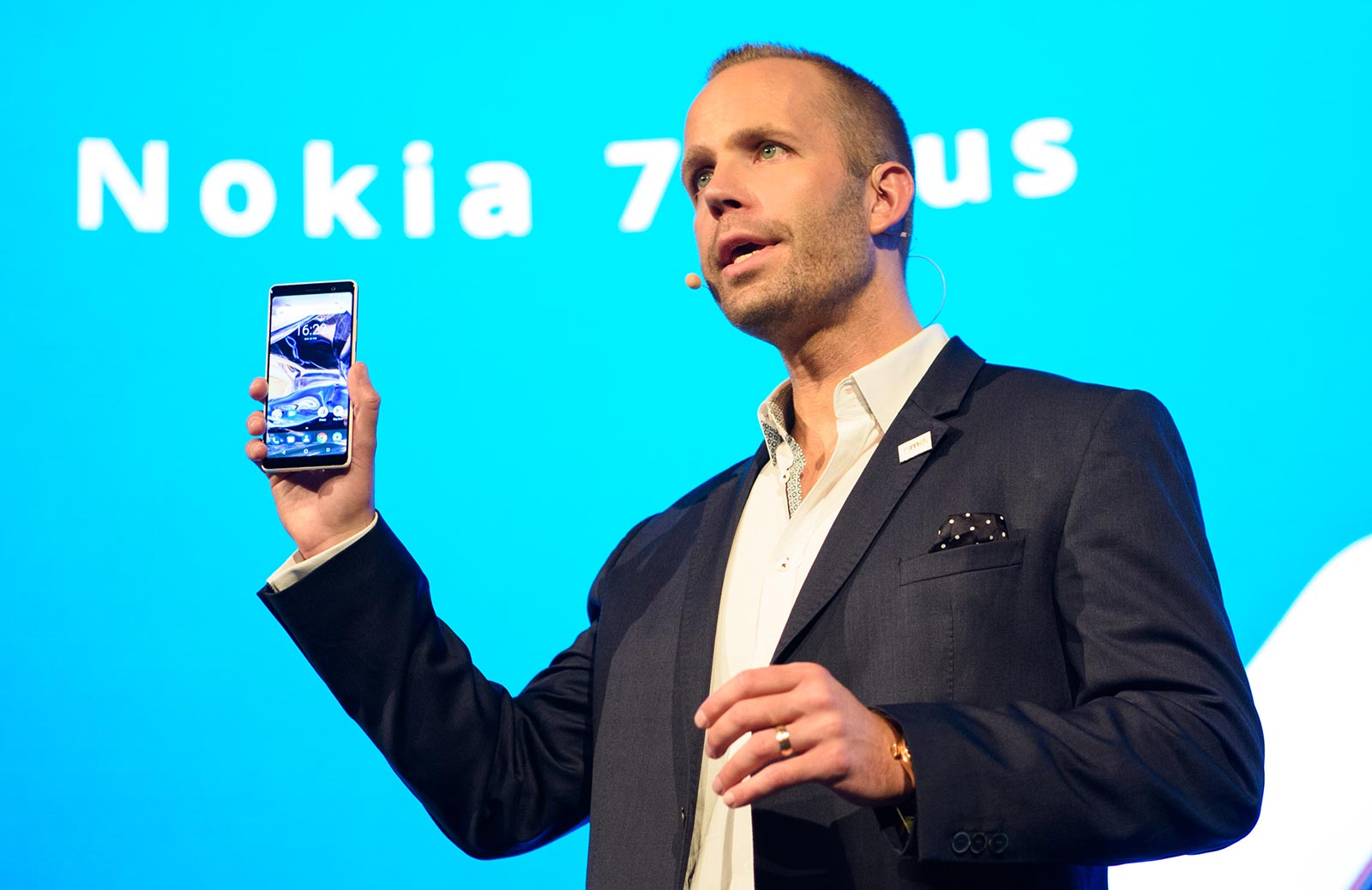 Not everyone wants to spend up big, and so HMD has built the Nokia 7 Plus, a 6 inch full-view 2160×1080 phone sporting that big screen atop two cameras for wide and close, while moderate Snapdragon 660 hardware will be there for performance and battery life.
In fact, battery is the big deal here, with the Nokia 7 Plus arriving with a 3800mAh battery, something the company says should give the phone two days of battery life.
You'll see this one in May as well, with the Nokia 7 Plus netting an RRP of $749 locally.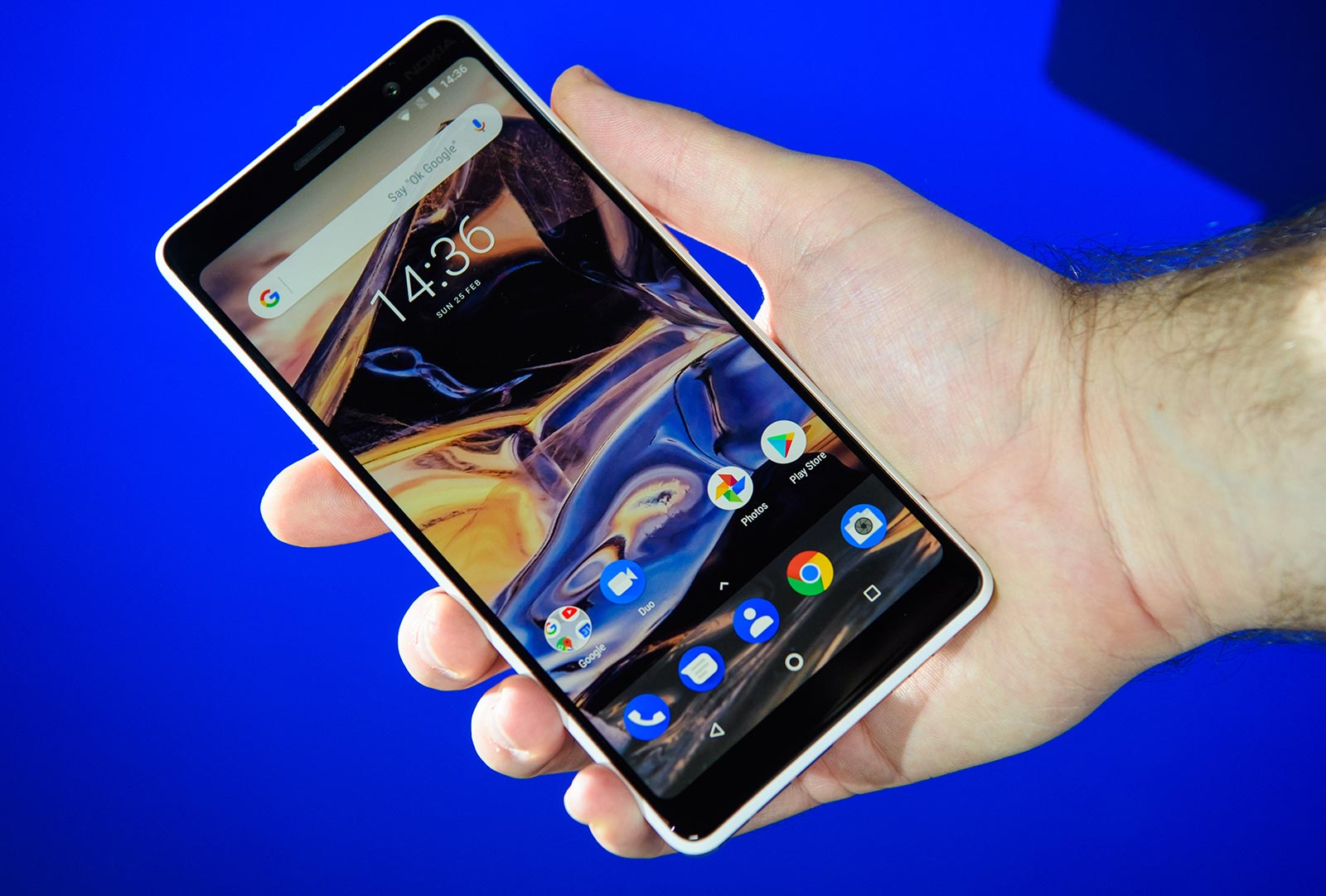 There will also be one that sits in the mid-range, with a properly mid-range model, the Nokia 6 for 2018.
An update to last year's variant, the Nokia 6 gets new optics from Zeiss, a unibody made from aluminium, USB-C fast charging, a mid-range Snapdragon 630 chip to control things.
It will be a little less in price than its siblings, with the Nokia 6 available from early May for $449.
For a nice touch, however, every one of these phones will rock up with Android 8.0 "Oreo", making them up-to-date out of the box.
But it's not the only version of Android Nokia happens to be working with, with the "Go Edition" also arriving in a phone.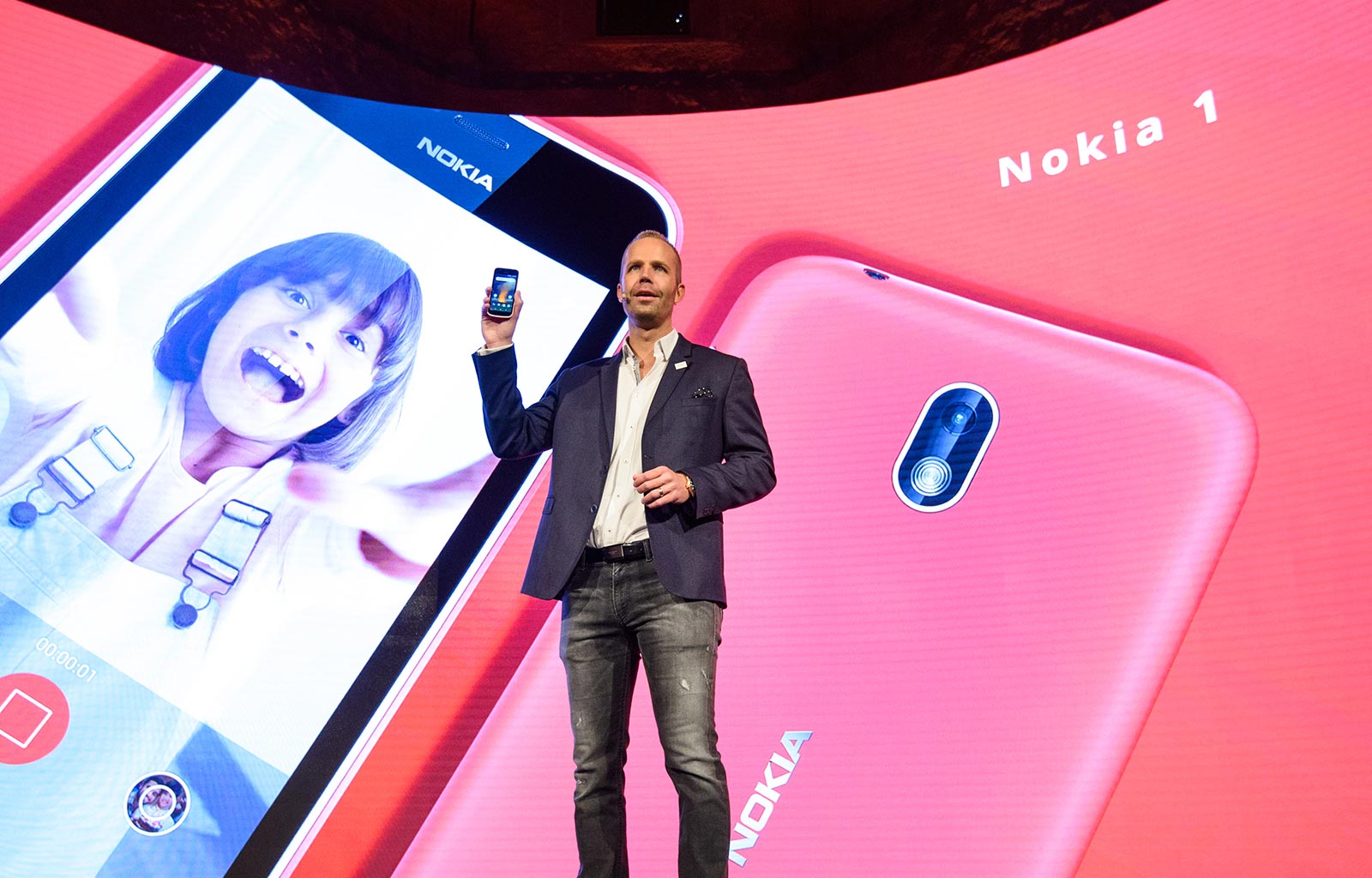 Built to be fast and optimised on less expensive devices that may not perform as well, Android Go essentially is made to work well with the likes of Facebook, Instagram, and WhatsApp, as well as other apps, but won't necessarily play nicely with games and such.
Given the target market, though, that may not be a problem, and Android 8.0 Go Edition will be arriving on phones made to work for a budget.
For Nokia and HMD, that budget is $149 in the Nokia 1, a small device that brings enough of what a budget phone needs, complete with an updated operating system, while the casing can be exchanged and replaced easily, something that feels more like Nokia than anything else.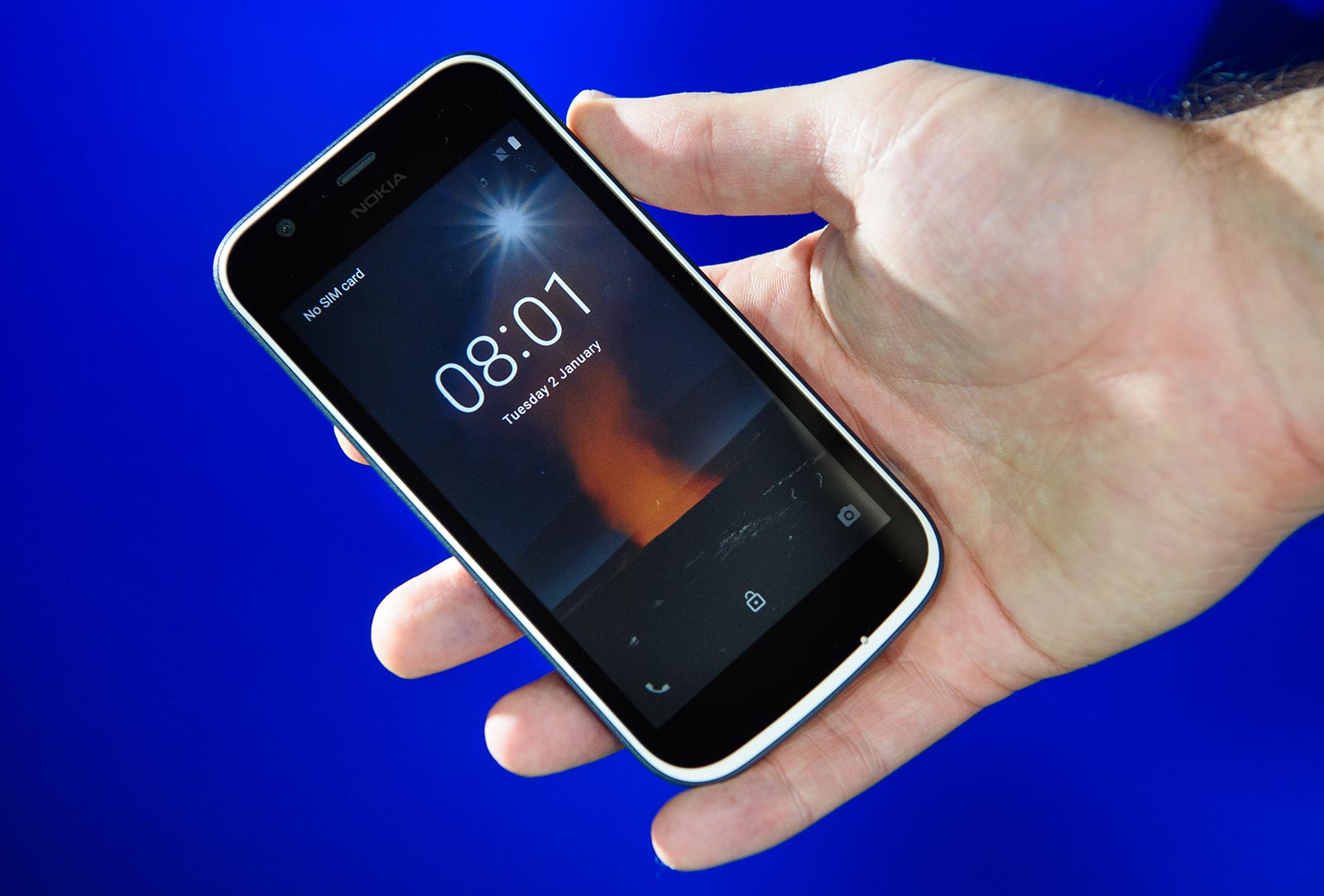 "Today, we are delighted to announce the expansion of our range with the introduction of five new devices, setting new benchmarks in smartphone design with Nokia 8 Sirocco and delivering our most accessible smartphone to date in Nokia 1," said Juho Sarvikas, Chief Product Officer at HMD Global, the company behind the resurgence and revival of Nokia phones.
"We pride ourselves on making smartphones that address real-world needs," he said. "Our commitment to pure, secure and up-to-date Android is core to our strategy and is loved by consumers. Today, we take that commitment to a deeper level by becoming the lead partner for the Android One programme globally, delivering an experience that is endorsed by Google."
As for how these will perform, we'll let you know when they land locally, with Nokia's smartphones not too far away, and hitting Australia retail before the end of this financial year.