The world of cameras may be gradually eroded by smartphones, but advanced compacts aren't going anywhere, and Nikon's latest reveals why: zoom.
There are lots of great reasons to not let go of a real camera over what your smartphone can provide, from quality to versatility, but one will likely not be replaced in phones for a long time, and that's length.
Simply put, focal length is very hard for smartphones to overcome, and while devices like the iPhone 8 Plus and Galaxy S9+ can get you standard and 2X optical zoom, and the Huawei P20 Pro can deliver up to 3X zoom natively, the limit of what a camera can do without going to digital zoom's pixelated prospects don't hit much more than "a little closer".
Cameras with longer lenses are very, very hard for smartphones to beat, and right now, the only major way of dealing with this is to either pack in a zoom lens — something Samsung's phones and Motorola's phones mods have dabbled in before — or include a very big camera sensor and crop it down to simulate getting closer.
That act of getting closer isn't easy for a small device, and this generally requires a lens with reach, either for an interchangeable lens camera or a compact packing one. Obviously, these cameras and lenses are ideal for those times where you can't get close but still want the action close to you, and it's one more reason why proper cameras aren't going to disappear any time soon.
And this week, that life is pushed a little more, as Nikon unveils a camera that reaches even longer and further than anything we've seen fit: 125X.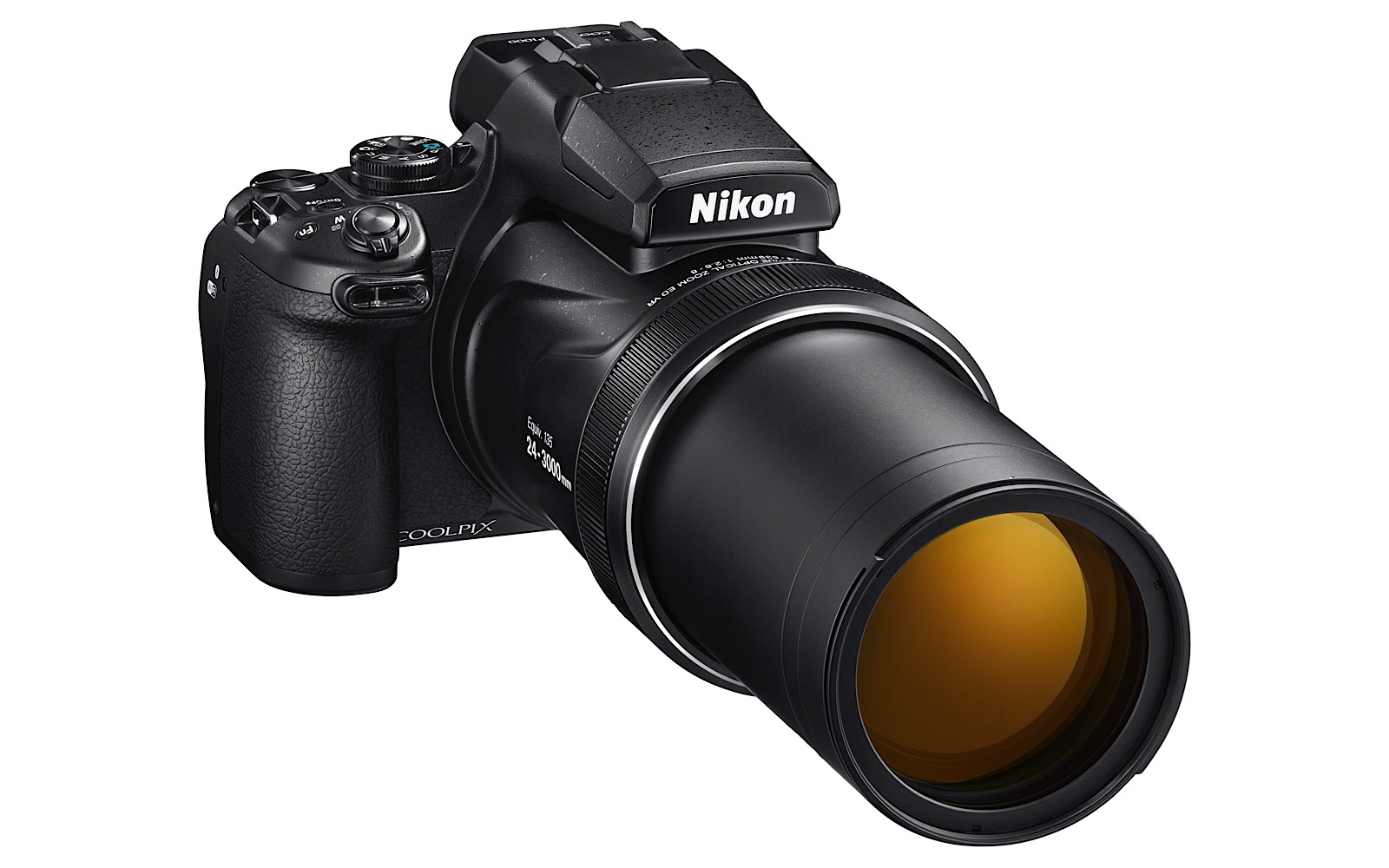 Yep, this is over one hundred times longer reach than any phone can achieve, hitting a staggering 35mm equivalent of 24mm wide to 3000mm super close.
That's what you'll find in the Nikon Coolpix P1000, and across that stupendously long zoom length, you'll find a camera capable of capturing 16.8 megapixels and 4K Ultra HD video, allowing you to get close to nearly any scene and retain the quality throughout.
Nikon's vibration reduction technology known as "VR" (as distinct from virtual reality) is also there, reducing lens vibration and allowing the long lens to remain stable during shots and even get the shutter speed down if you need to manually control the camera in low light.
Low ISO on the Coolpix 1000 drops to a maximum of ISO 6400 in the manual modes (P,S,A,M), so you may have to use that, and the lens is rated from F2.8 to 8 through the barrel, meaning it's wide at 24mm, but as you get closer to 3000mm, you'll see closer to F8.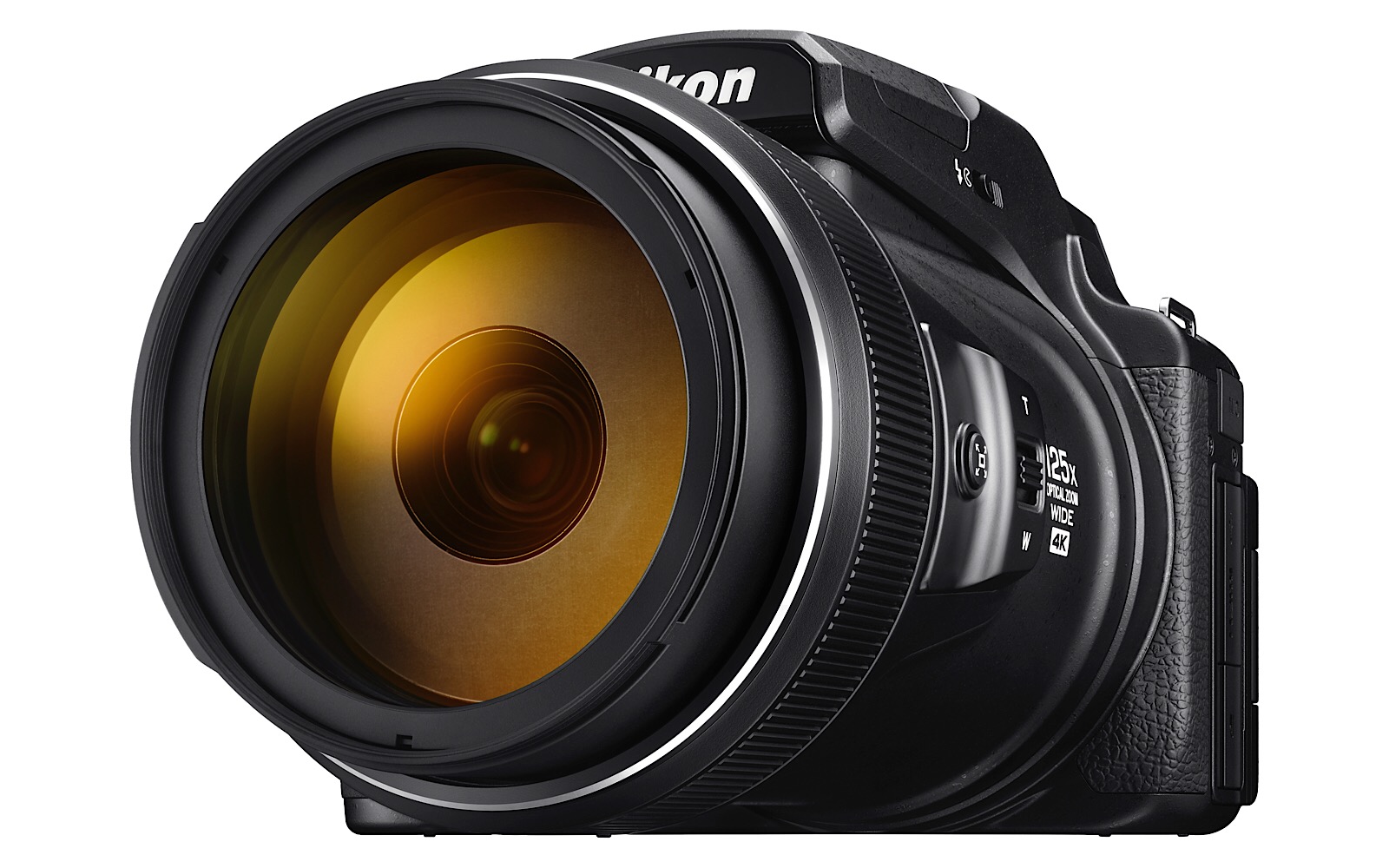 Really, the focus here on the Coolpix 1000 is that lens reach, which at 125X's 3000mm is staggering, and that's optical, without digital zoom. With digital zoom, and Nikon's range adds 4X on top of that, which translated to four times the 3000mm limit to a maximum of 12000mm, if you don't mind peeping a few pixels at close range. We're never big fans of digital zoom, and think life is better without being seen in pixels, but even at 3000mm, Nikon's Coolpix 1000 delivers a staggering amount of range for long-reach photographic excursions.
"With this new Coolpix camera, Nikon is putting all of its optical expertise and technology knowledge in the hands of our users," said James Murray, Managing Director of Nikon Australia.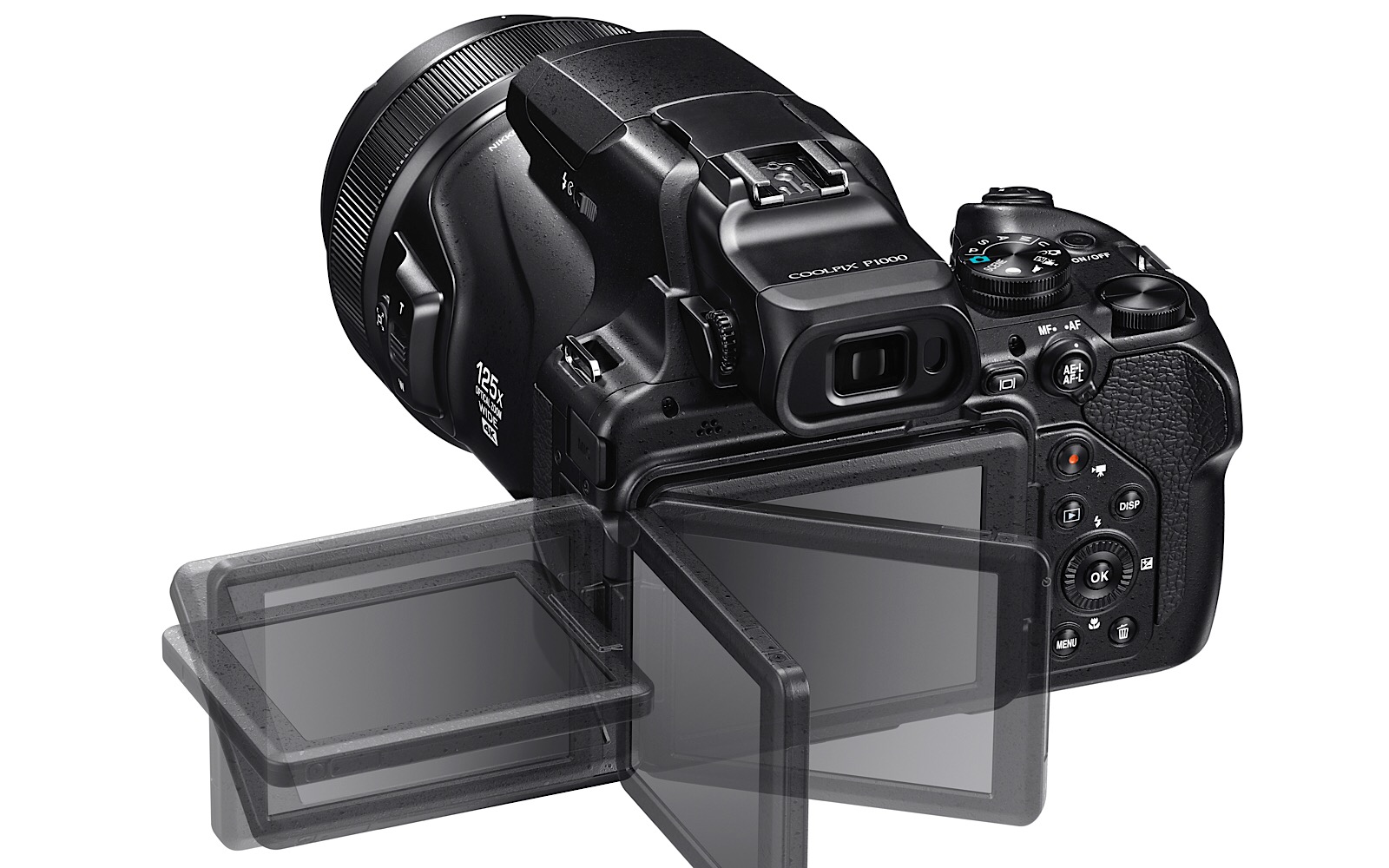 There's also a 3.2 inch vari-angle screen here, as well as support for time lapse videography and images shot in Nikon's RAW format "NRW", as well as wireless support back to a smartphone or tablet.
Pricing, however, is something Nikon hasn't talked up, likely because Nikon Australia hasn't provided retail price lists for quite some time. Instead, the company typically advises customers to shop around for the best price, giving retailers the control to set the price.
That said, a quick search suggests Nikon's Coolpix P1000 will sit above the $1000 mark locally, something that seems largely confirmed by Camera Warehouse's announcement that the local price is going to be $1599. Without doubt, that's a big price for a big camera, but if reach is what you're after, you'll find it in the P1000.