It wasn't just iOS that saw the love at WWDC this year, with Apple's Ultra HD loving TV box also seeing some attention. What's new for the Apple TV in 2018?
The latest technology isn't always about new hardware, and this year Apple is showing what a difference a software update makes.
It's happening over in the world of iOS on the iPhone and iPad, and it's also happening over on the Apple TV, a device that now sports the same chips that you get on Apple's iPhone and iPad, and indeed a similar operating system as well.
Those similarities mean an updated operating system are possible, and given that Apple's phone and tablets are getting one, it makes sense to deliver one on the Apple TV, as well.
While we expect the standard Apple TV to get it, the attention at WWDC was instead on the Apple TV 4K, the model sporting all the goods, and the power to deliver them. And in 2018, that power will make it possible not just to get 4K video down from Apple's movie store, but also Atmos audio, meaning audio in more than just 5.1, but also all around you, supporting the 3D sound that Dolby Atmos is capable of delivering.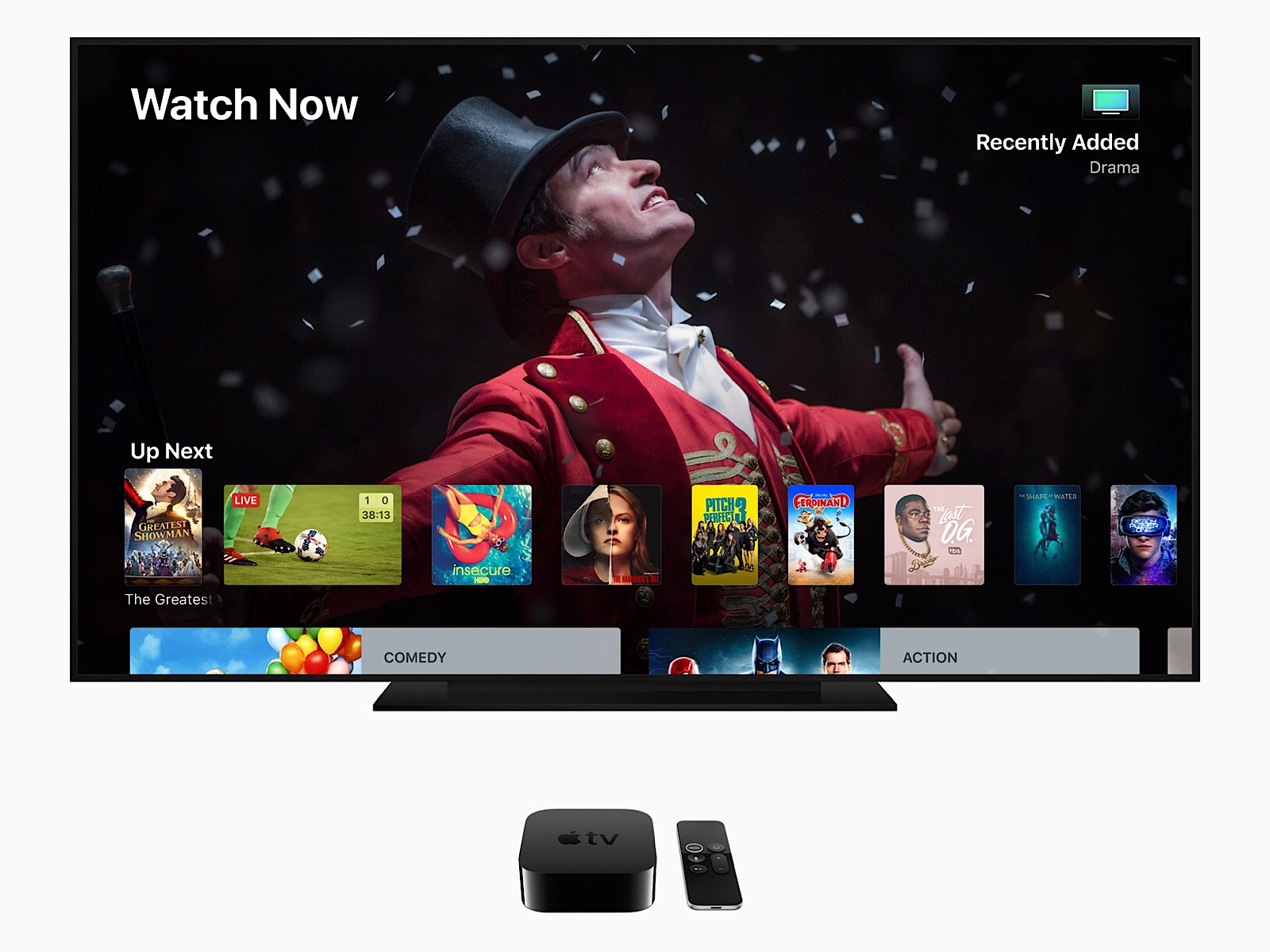 All 4K movies that have been previously purchased in the past year (or were updated to support 4K) will get the goodness that is Dolby Atmos, meaning you may already have a collection of 4K Ultra HD films with Dolby Atmos sound.
Dolby Vision is already there, delivering the other side of things, with a dose of high-dynamic range (HDR) visuals.
Apple's tvOS 12 (as it's officially called) will also aim to make its TV app a single solution for folks with cable, and while we're not sure if Foxtel will join in, it effectively means that folks overseas should be able to connect their services with the one app through the Apple TV, making it the one place to go to.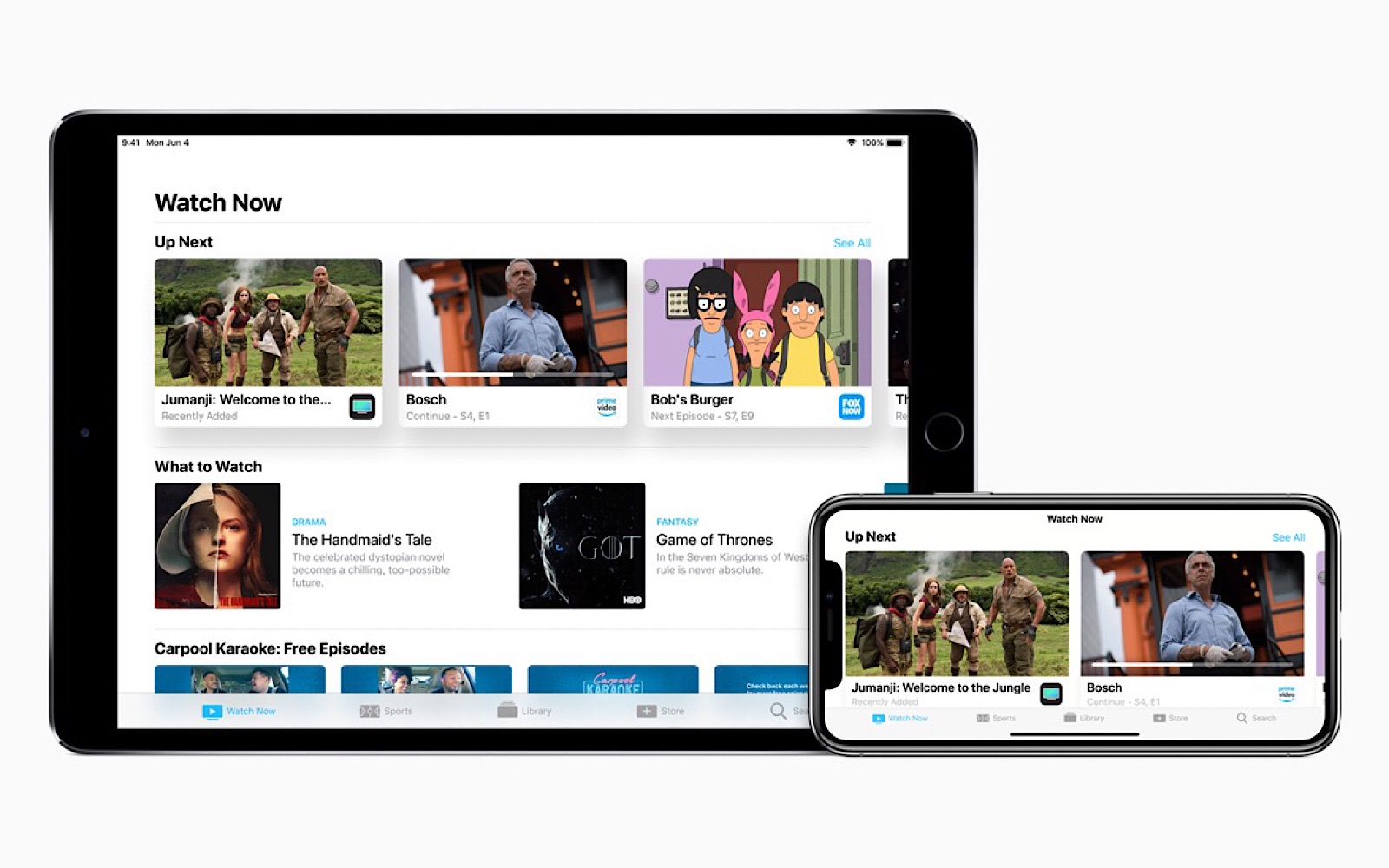 You'll also find passwords from your iPhone and iPad are shared to Apple TV apps that are part of the same system, such as with Netflix and the password being filled in across each. That works across both the standard Full HD Apple TV and the 4K model, as does the Apple TV remote being added to the Control Centre on the iPhone and iPad, providing another way to control the Apple TV if the remote is out of reach.
And finally, you get some new screensavers.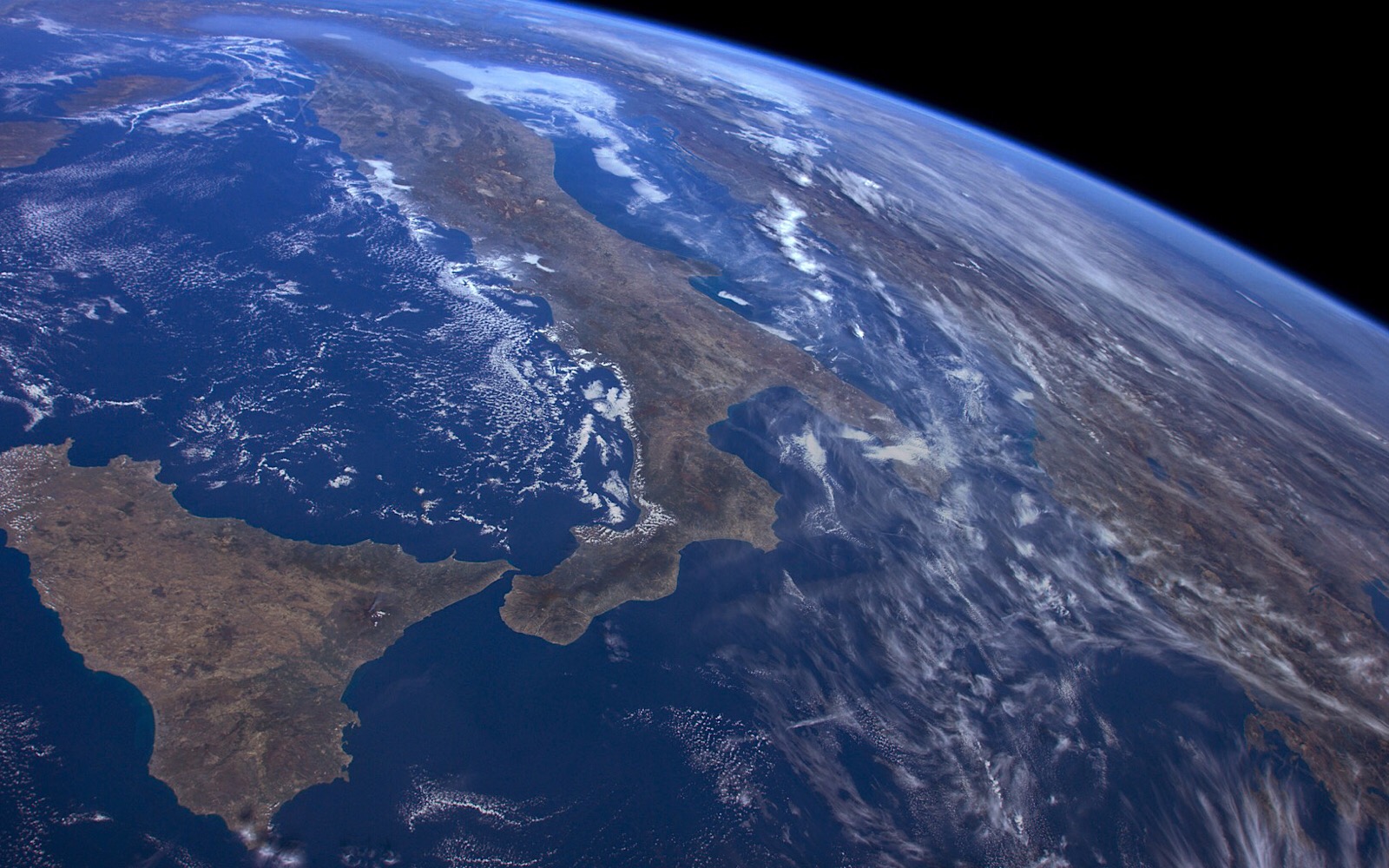 When Apple introduced the new edition of the Apple TV, we saw some pretty picturesque sights on the screensaver with drone-captured footage of parts of the world, and when the 4K Apple TV arrived, many of these were supersized in resolution, resulting in super clear screensavers.
In 2018, Apple is stepping it up a notch and pushing a little higher, working with the International Space Station and the Centre for Advancement of Science in Space to capture new aerial screensavers shot from the ISS. Selected NASA astronauts have helped bring these new aerial screensavers to earth, and were all captured in 4K and HDR.
About the only question we have for this one is whether these will be available for all people on Earth, not just those who buy an Apple TV. Typically, any visual material captured by NASA has been public domain, and so we're curious whether the same applies to these.
We'll check with Apple, but for now, the best place to get these will be with an Apple TV 4K when tvOS 12 rolls out later in the year, likely around the same time as a certain new iPhone and its equally new operating system.