Folks who need a computer with a lot of power generally have to go for something big and sizeable, but the latest from Lenovo appears to be going the other way.
If you know what a "workstation" is, there's a good chance you already know your needs won't be filled by a standard computer.
Generally built for people in jobs that require a little more grunt than your ordinary day-to-day office productivity, workstation computers are built for heavier roles, such as things that require 3D capabilities and lots of processing. These computers are built for needs that tend to be very technical, and include jobs likes working in architecture, scientific fields, automotive design, and so on, and as such, aren't your regular computer choice.
They're often bigger, thicker, and more expensive than their traditional PC counterparts, and that means the same is true in the laptop world. But thanks to advances in technology, gone might be the days where a workstation requirement would force a worker to carry around a beast of a machine in size that's still a beast of a machine in performance and capability.
This week, Lenovo has unveiled its latest workstation breed, the Lenovo ThinkPad P1, rocking a 1.7 kilogram design and a machine that throws some pretty powerful parts in an 1.84 centimetre body.

Inside, there's a choice between either Intel eighth-generation Core or Xeon processors, up to 64GB RAM, up to 4TB of solid state storage, and NVidia's Quadro P2000 graphics chip, a workstation-breed graphics chip not unlike NVidia's for gaming, but made instead for proper 3D building and rendering.
Designed to be thin, light, powerful, but still usable, the ThinkPad P1 looks past the current shift of making every port USB Type C, and brings two of those along for the ride, but still keeps two standard USB ports as well, while also offering HDMI 2.0, a card reader, and a mini Gigabit Ethernet port.
This sits under a 15.6 inch display that can come in either Full HD's 1920×1080 or 4K's 3840×2160, the latter of which supports 100 percent of the Adobe colour gamut.
It's essentially a big machine in a little body, but as expected, there's no price, with workstation machine usually clocking up large tags and a lot of customisation. For instance, if you need all 4TB of that solid-state storage, prepare to spend big, as you would on other laptops.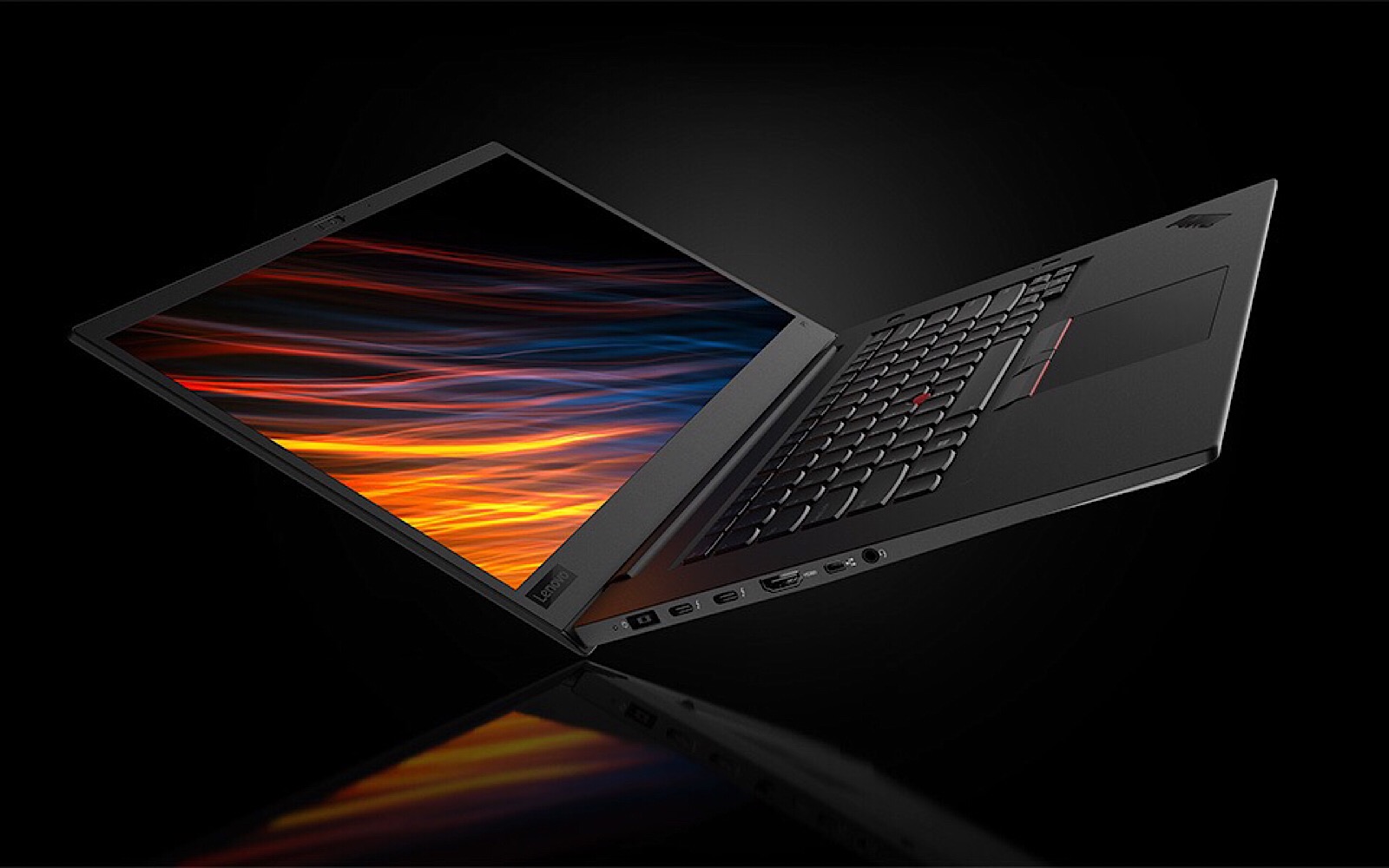 It's not the only workstation Lenovo is releasing this week, announcing a bigger 17 inch beast, the ThinkPad P72, upgrading the support to up to 128GB RAM, up to 6TB storage, supporting 16GB of Intel's Optane memory, and upgrading the graphics power to NVidia's Quadrop P5200.
Indeed, the ThinkPad P72 is a bigger computer that is still very much a beast, measuring 2.6cm thick and weighing 3.4 kilograms, though it does show how size in the performance-end of the workstation world is improving, bit by bit by bit.
"When we set out to create the ThinkPad P1, we knew our challenge was to build a mobile workstation that would carry the legacy of professional power and reliability of our ThinkPad portfolio, but also meet our customer's need for a thin, light and sleek design," said Lenovo's Rob Herman, General Manager of Workstations for the company.
"Whether you are looking for power, the lightest mobile workstation around or sleek and slim tech-envy, the ThinkPad P1 delivers on all counts, period," he said.
Both are available in Australia, but neither has pricing. We suspect this will be more in line with a "if you have to ask…" mentality, but if you seriously need this sort of performance, asking won't be your problem, but rather how quickly you can get it. Which we suspect the answer is "now".