Some websites also arrive in audio form, and if you happen to have either a Google Home or use the Google app, you can now tune in from a mere search.
Google is constantly evolving how we use the internet, and as its search engine technology continues to get better, it also is being used for ways to link us to more information and more data that can help us.
The web is filled with information, and some of it is even in audio form, and with a recent update, Google is beginning to make it possible to find that easily.
For instance, if there's a podcast, Google's Android app can now find it, while Google Home has also added support for it, meaning you can cue up and listen to podcasts simply by looking for them or by telling Google Home to find a podcast.
That means podcasts like Pickr's own "The Wrap" can be found on the service and played, including others from the Australian tech circle, too.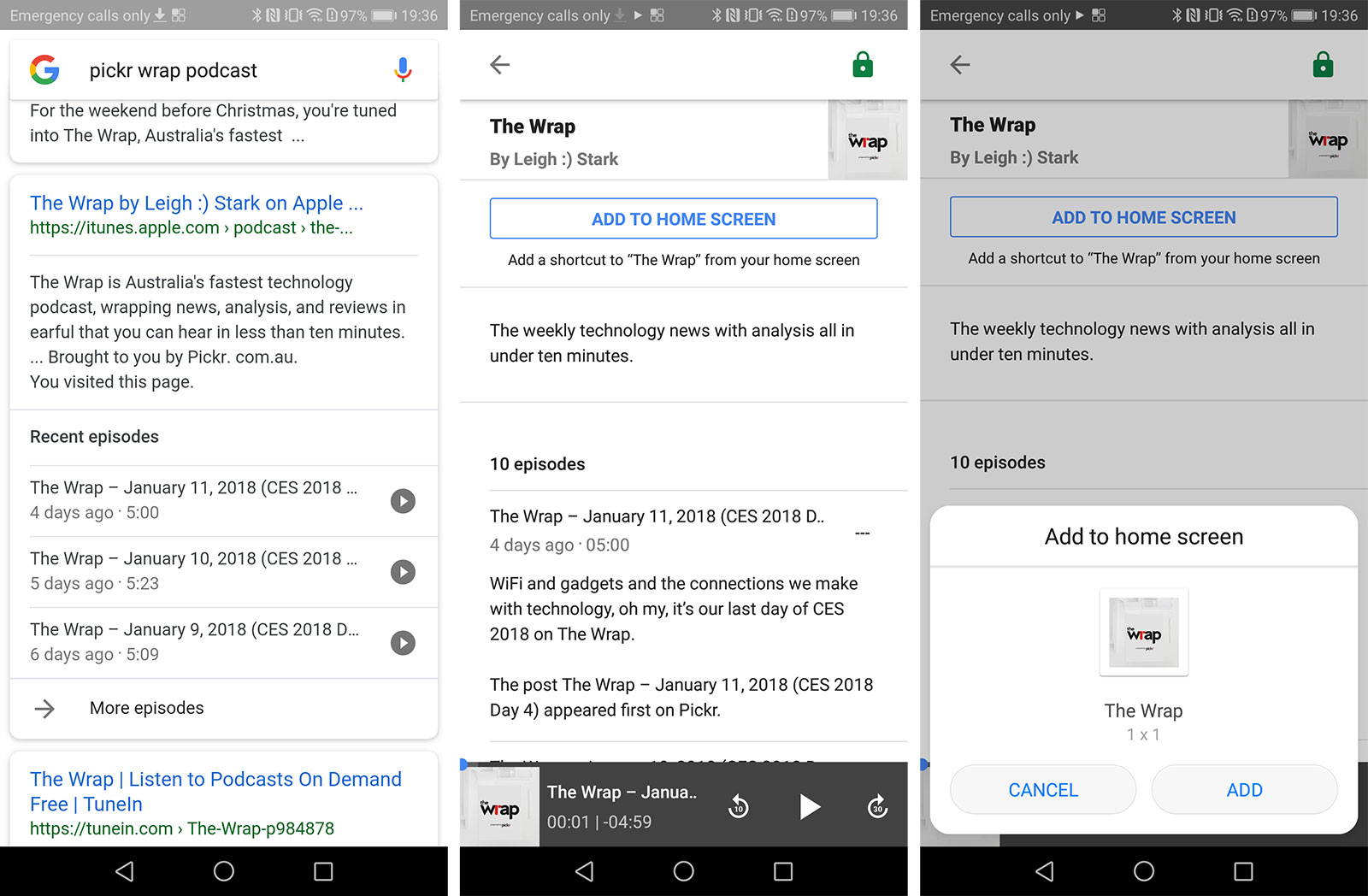 Interestingly, Google's Android app will also let you map a shortcut to a page detailing each on the Google service, acting as kind of a location to find them all inside Google. What's most interesting about this, however, is podcasts still aren't supported outside of the US by Google Play Music, and yet this works for Google, meaning if you haven't found a podcast app on your Android phone that you like, this can essentially work as one.
Over on the iPhone, folks have Apple's excellent Podcasts app, but most Android users we know tend to rely on the paid Pocket Casts app. If that's not you, Google's official app can at least find podcasts now, but it's not so much an exploration, and more of a "you have to know what you're looking for" kind of affair.
At least that makes sense for Google Home, though, which can now not only speak to you, but let your favourite podcasts talk to you around the home, too.