While CES 2018 failed to turn the TV world on its head in the most remarkable ways, one company revealed its CES was mostly focused on the screen.
TVs used to be the biggest focus for the Consumer Electronics Show, and while they're still obviously quite important, this year revealed that everything else is as well.
But a few companies still place a lot of attention on the living room screen, and one of those appears to be Hisense, using its regular stand near Intel's to show that it is pretty much squarely focused on the TV set, especially if it means redesigning it to look like something out of yesteryear.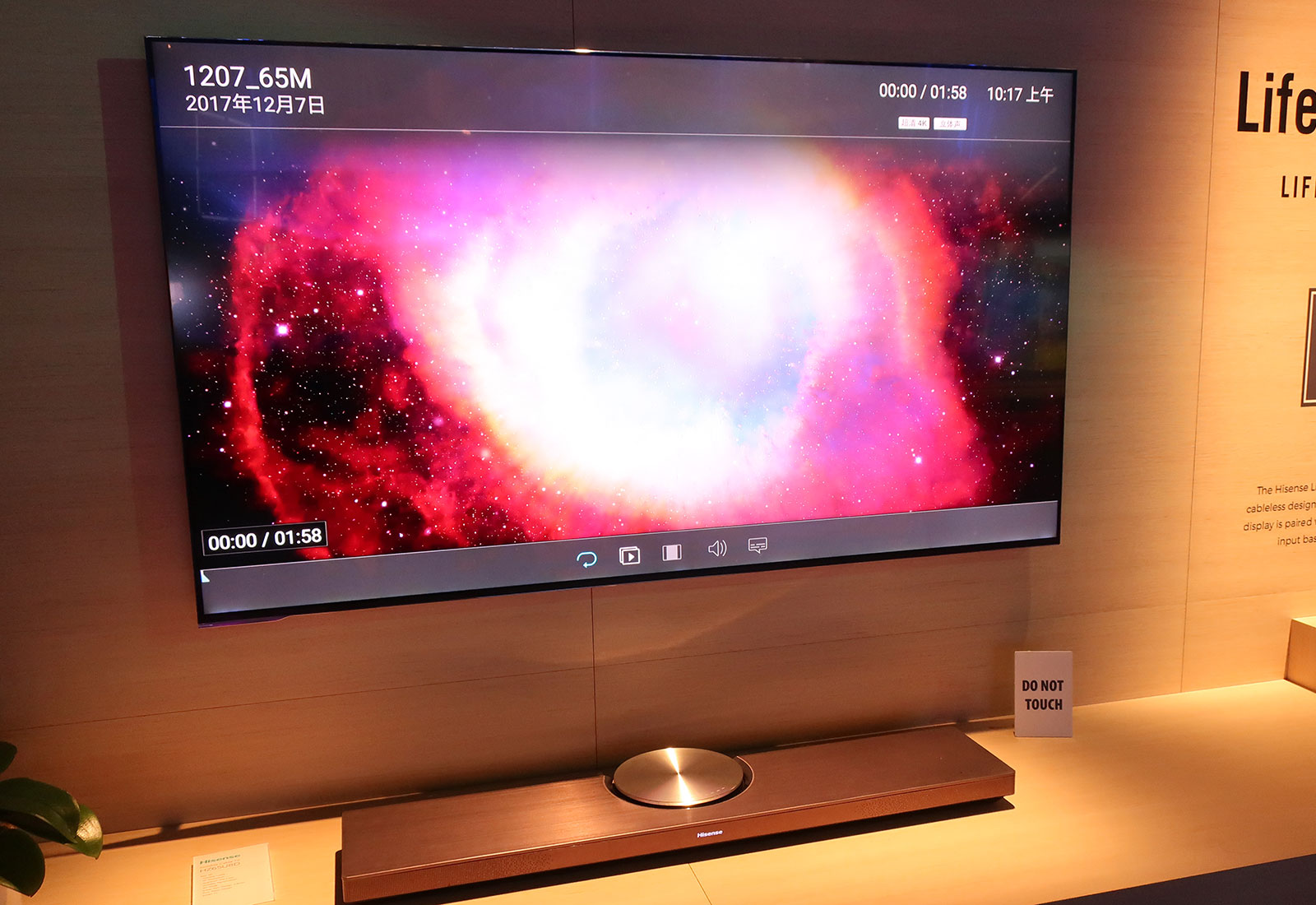 The company revealed a few models were coming ahead of the show, improving its "ULED" concept with more dimming zones to improve blacks and colour vibrancy compared with on current models, with Quantum Dot technology also appearing on the newer sets, there to help boost the colour using the tiny crystals that make this possible.
But it wasn't all Hisense showed off, using the CES 2018 expo to talk up products that we're sure won't find their way to Australia, which would be a bit of a shame. Still, they're worth a look to see what the company is doing to make TVs more interesting.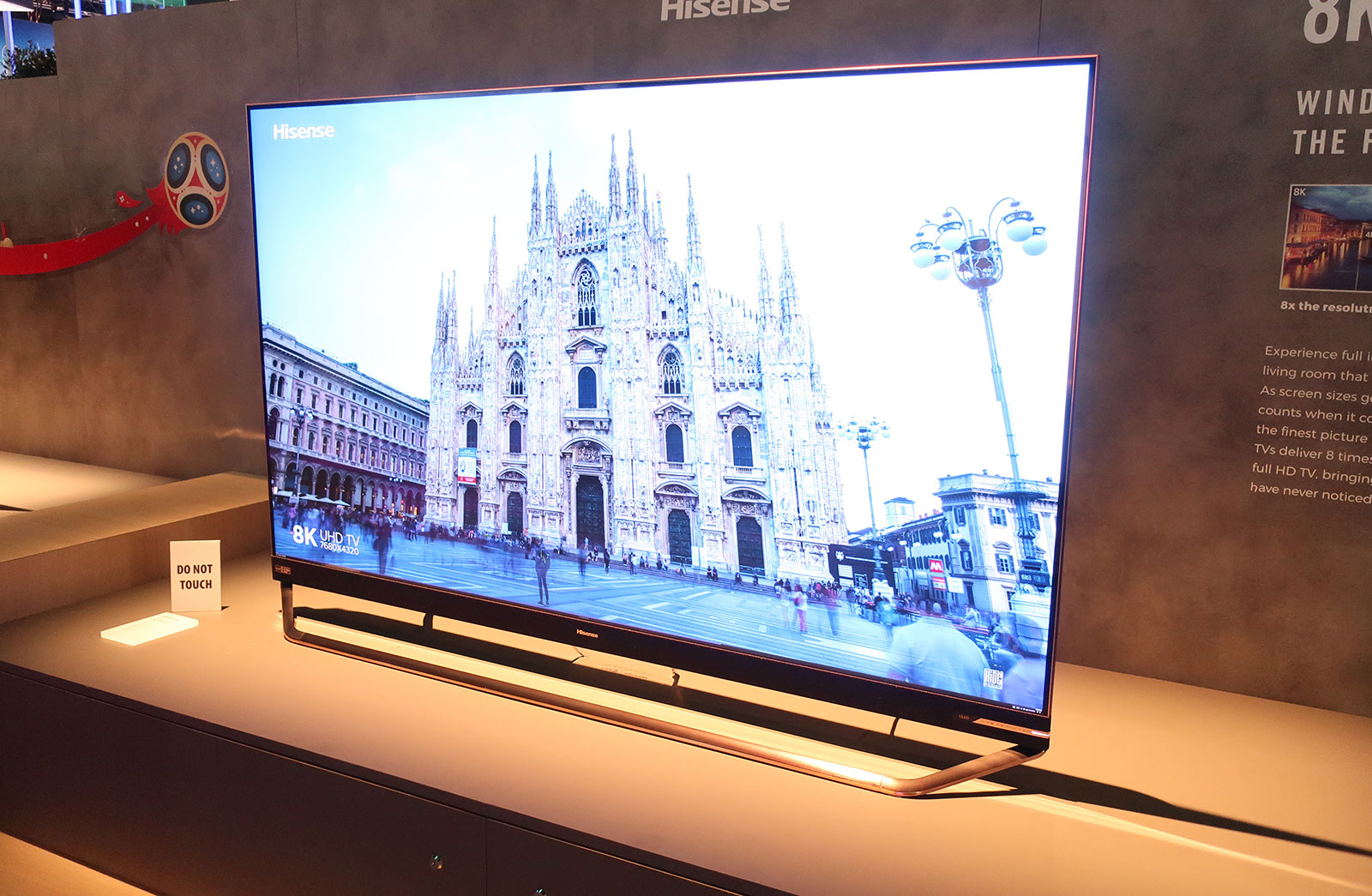 For instance, while we had hoped to see 8K TVs aplenty at CES, few showed them off outside of a mere concept, though Hisense had its improved model shown on the stand, evolved from the previous generation that was found at the show.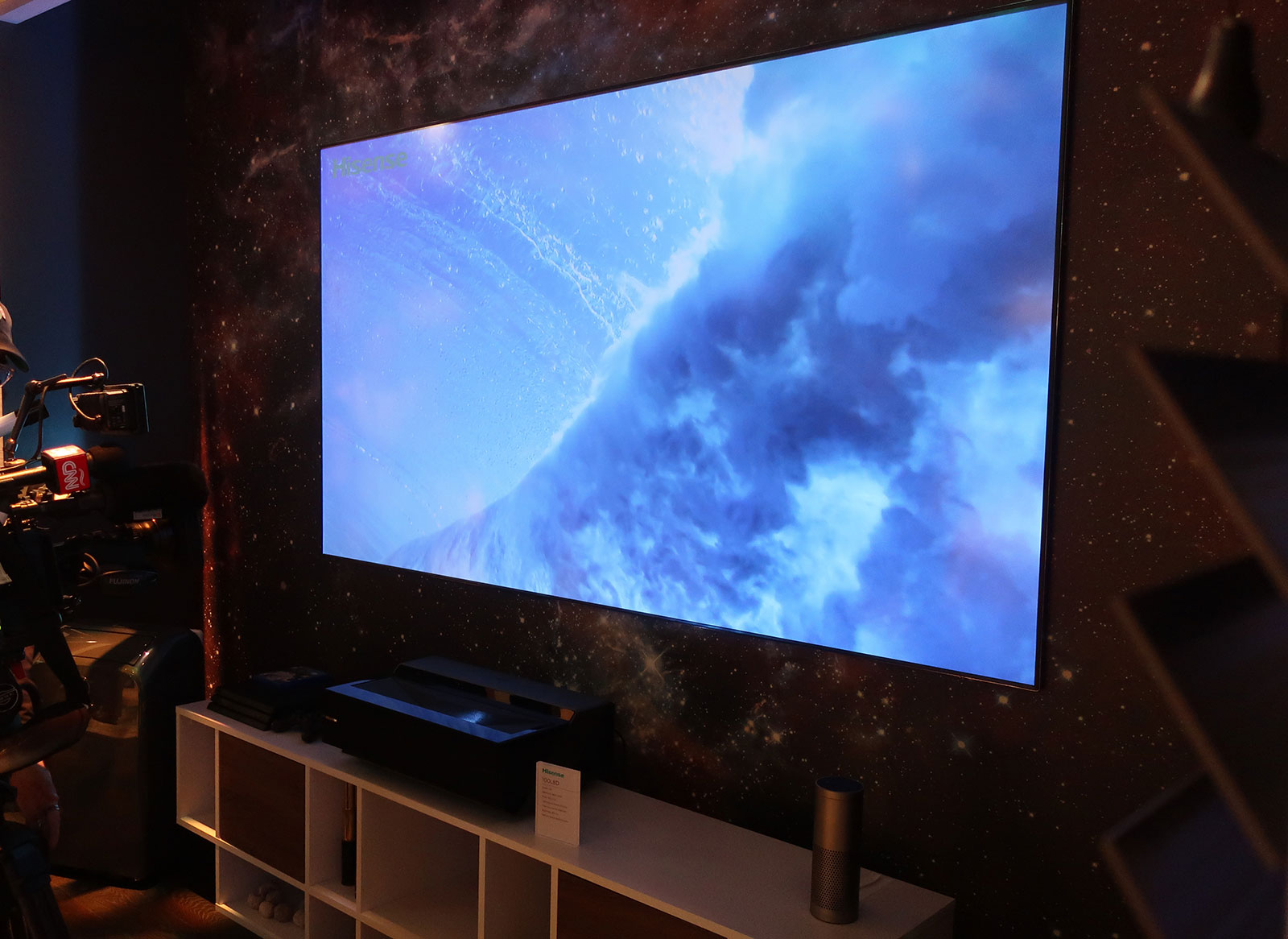 A focus on laser technology also arrived, something we've seen before, though it was one of the technologies it seems Hisense was still looking at, providing a bright projection system without the distance needed.
Much of what we saw at Hisense's CES 2018 booth was your typical assortment of regular TVs, some of which had curved, and all looked fairly good upon first glance, with the design appearing to be one of the clearly important parts of the package, offering minimalist frames on most of what was available, though one generation offered a clear nod to the good ol' days.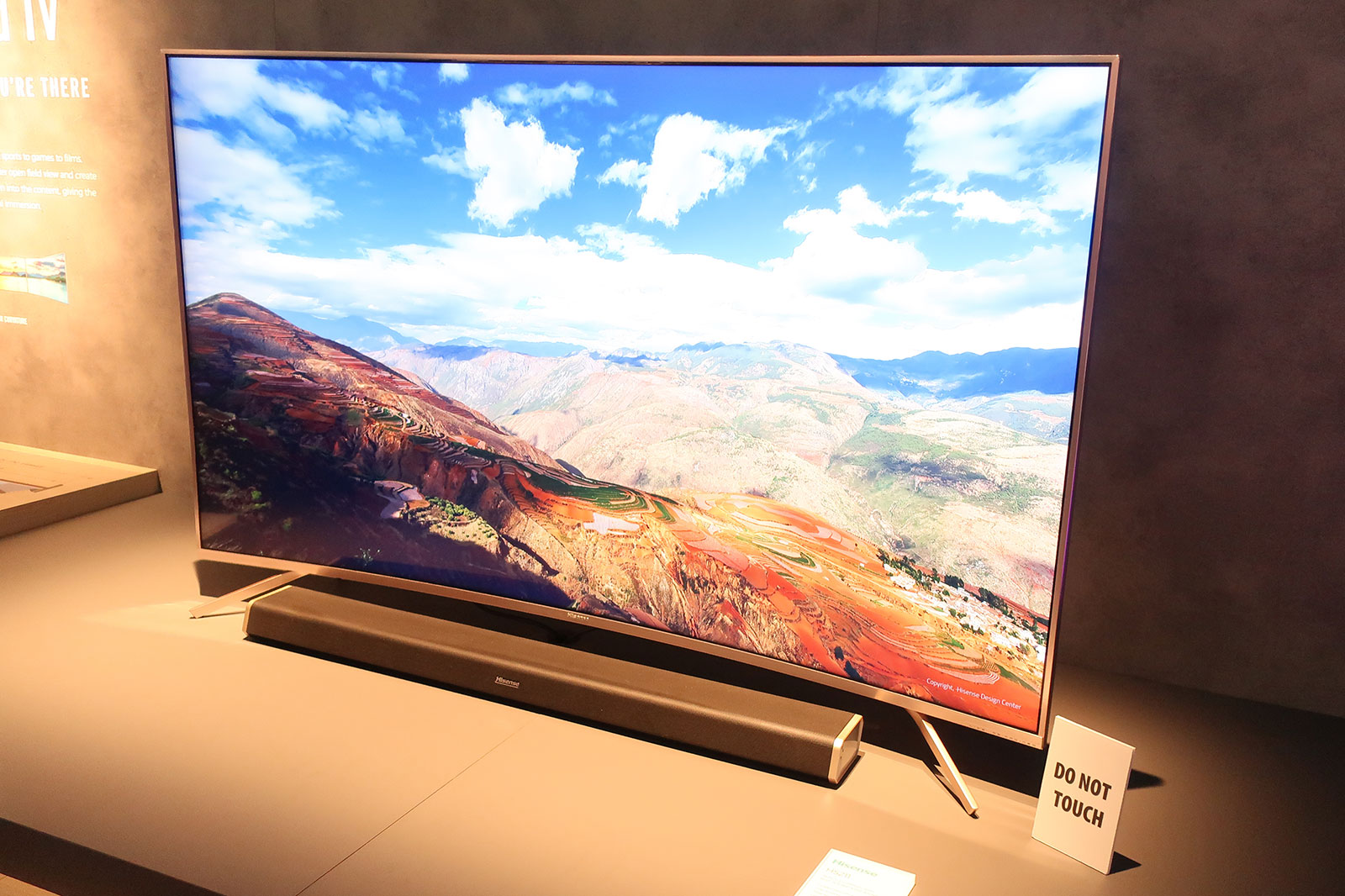 In fact, we found ourselves smirking at the visible design elements that made a couple of models from Hisense's range appear as if they were modern takes on the old Rank Arena televisions that used to hold centre spot in our living rooms.
While these were cool, the real star of Hisense's show wasn't the nod to the old days, but rather a focus on the new ones.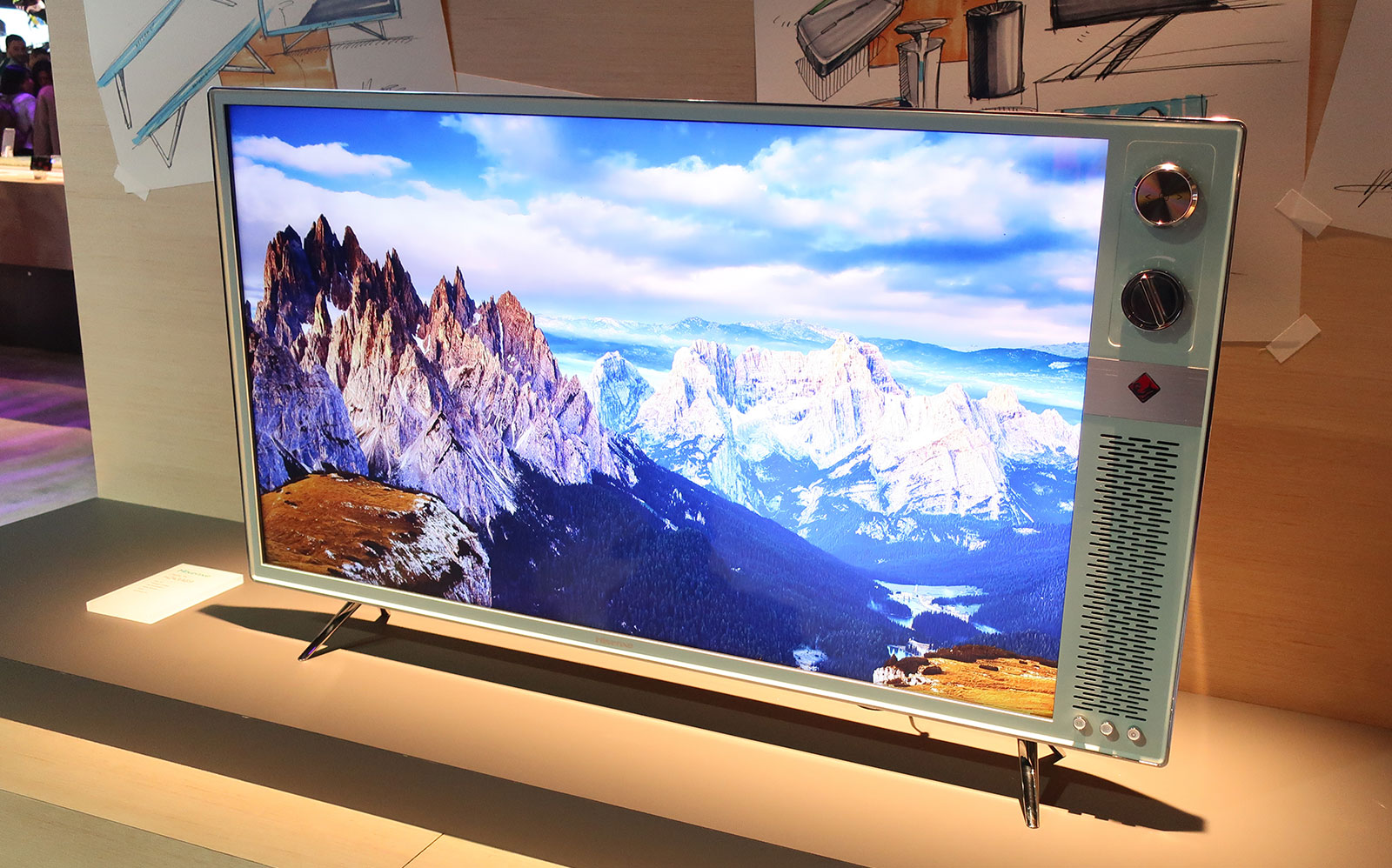 Specifically, this year Hisense plans to join the modern world of television panels, offering its very first OLED TV and joining the likes of LG, Sony, and Panasonic with its own screen.
Hisense didn't reveal much about the set, except to say that it will join its 4K range and complement the ULED sets it has on its way.
Unfortunately pricing and availablility information wasn't exactly provided, though Hisense has suggested information would be maxed available in the first half of this year. Given TVs are usually rotated and replaced from March to May, we'd say that's roughly when you can expect to hear about Hisense's 2018 lineup, so stay tuned.
As for those special sets, the 8K telly, the retro screen, and so on and so on, we doubt you'll see them locally, so at least be happy you can see them here.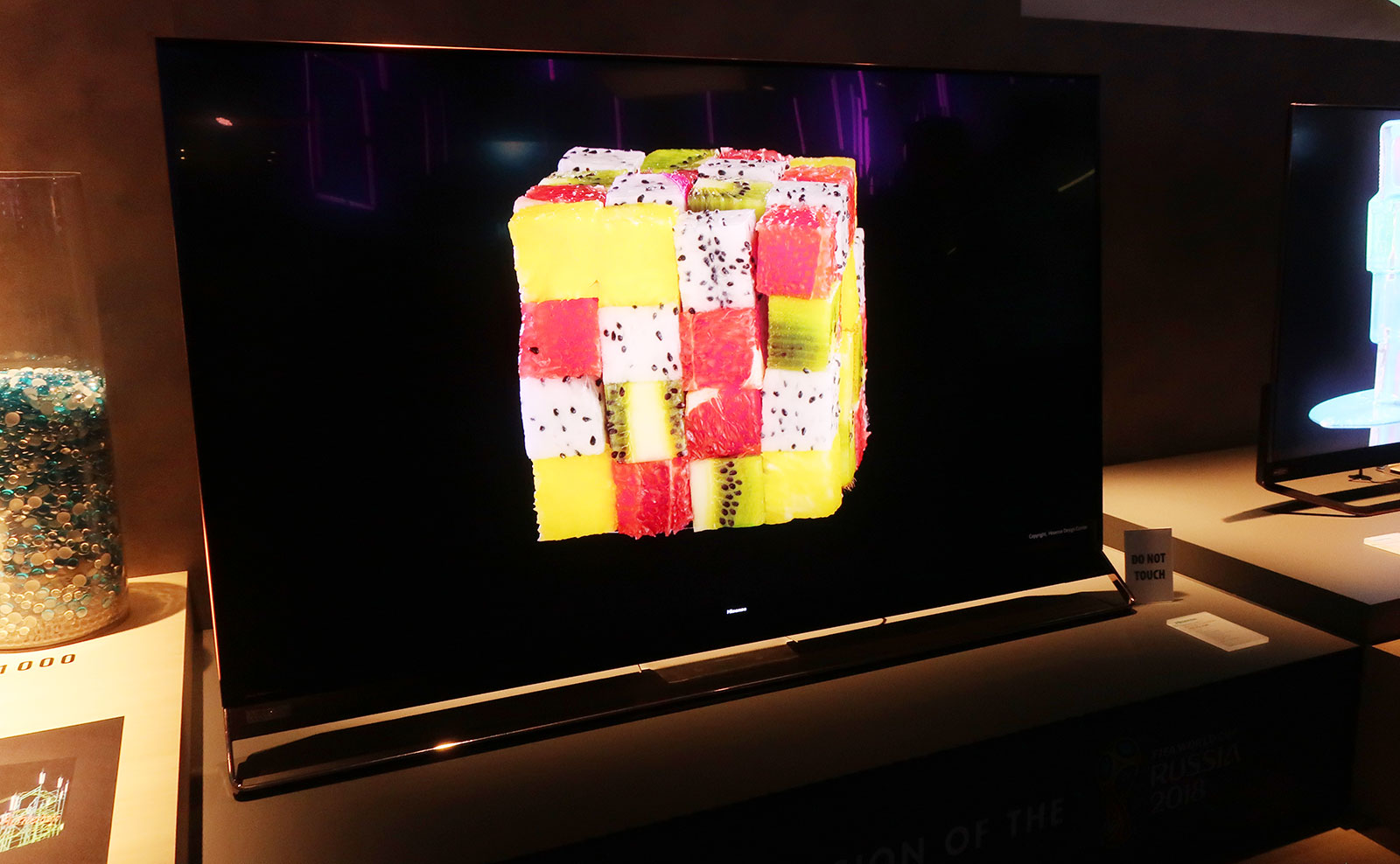 Leigh :) Stark travelled to CES in Las Vegas as a guest of Dell.