Canon's latest mirrorless also functions as a 4K Ultra HD camera. And while, yes, it's about time, it also comes with a few neat tricks.
Mirrorless cameras may well be the part of the market that has the potential to save the big camera, as people opt for bodies that are lighter and yet still full-featured, but it's an area Canon hasn't truly embraced in the same way as it has with mirror-based cameras.
A bit late to the party, Canon's first mirrorless models were fairly low-end compared to their bigger models, feeling more like the beginner cameras made for a smaller size.
We've played with some before and while they were good, it felt like they needed a dose of Canon's modern tech to bring them in line with Canon's bigger cameras. We're talking faster technology and 4K Ultra HD support, the sort of thing photographers experimenting with videography are beginning to crave, and something other camera manufacturers are beginning to deliver.
Fortunately, Canon has heard those calls, and appears to have something ready and waiting in the EOS M50, with a mirrorless model made for folks who want small and light, but don't want to miss out on the features of some of the bigger cameras.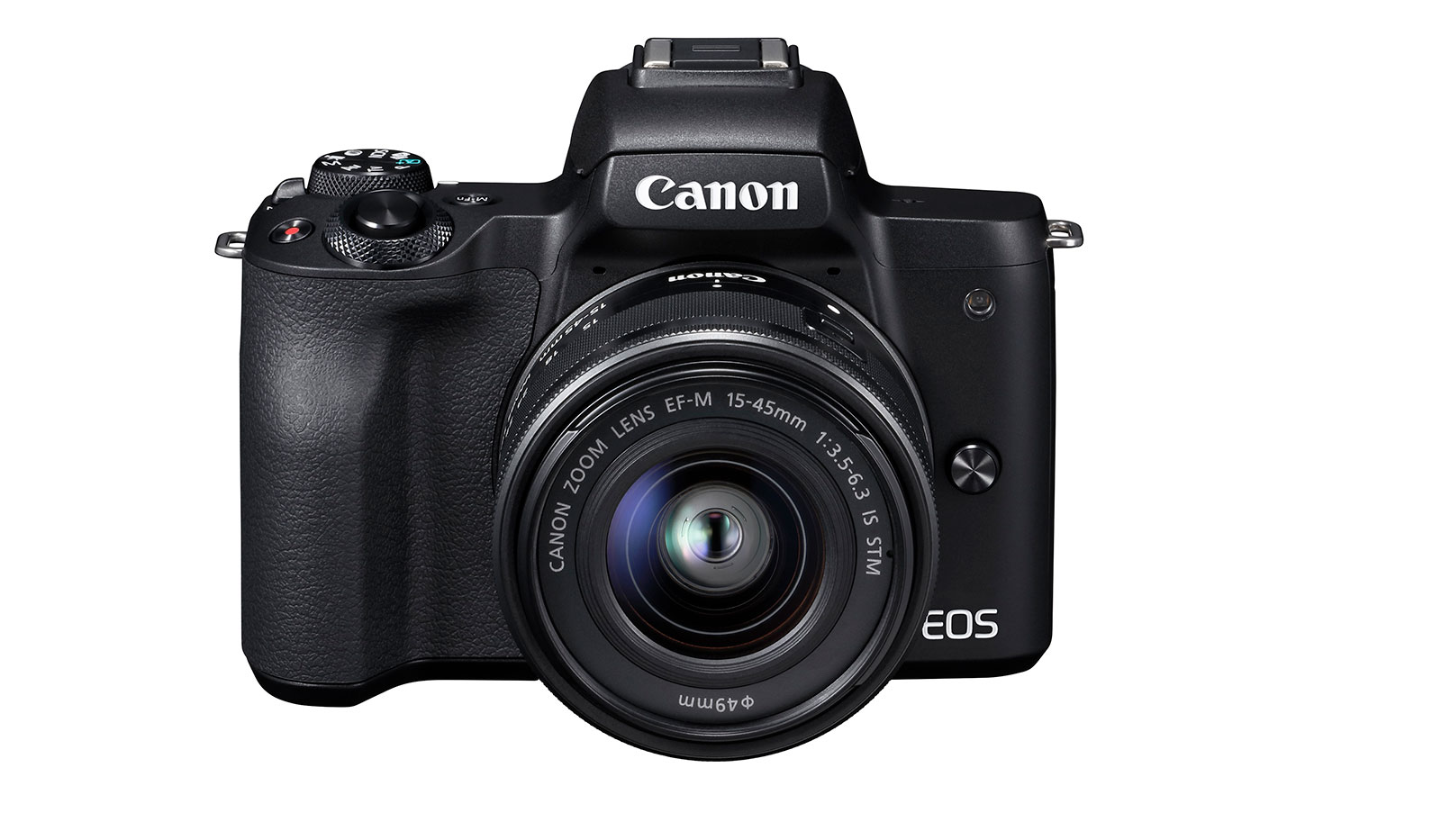 While you sit there and mumble "about time" under your breath, cogitate on the feature list, which for Canon includes a 24 megapixel APS-C sensor, the ability to fire at 10 frames per second, and support for 4K Ultra HD video capture as well, making it not only made for photos, but modern videographers, too.
"The EOS M50 is Canon's most intuitive and powerful mirrorless camera to date," said Brendan Maher, Product Manager for Cameras at Canon Australia.
"Ultra-compact and packed with the latest processing power, sensor technology, and 4K movies, as well as 'autosave' to your phone, it's the perfect companion for the modern traveller."
That last one is easily one of the more interesting features, with Canon's M50 relying on Bluetooth and WiFi to talk to phones and tablets.
On the one hand, a Bluetooth LE connection will work as a way of talking to the EOS M50 to wake it up and fire the camera remotely, while WiFi will work for live capture and transfer, something that can happen while you're using the camera and with the connected phone nearby.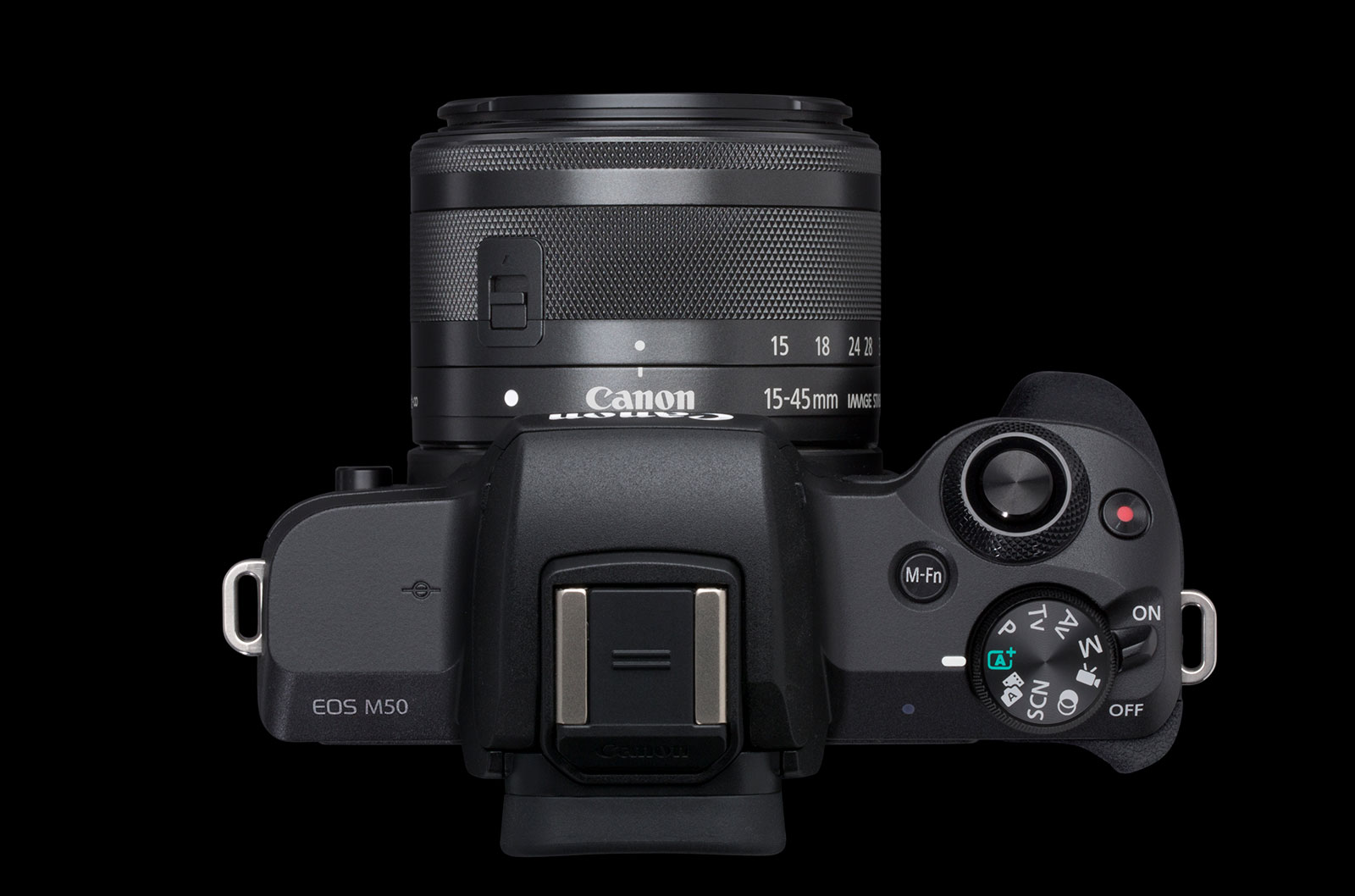 There's also another interesting feature that should prove beneficial for the proper photographers out there: a whole new RAW.
A first for Canon's cameras, the EOS M50 relies on CR3 14-bit RAW format, which captures 14-bit images, but with a reduction in file size, something Canon has been working on in its new format.
That should mean the new Canon mirrorless M50 acts like a proper camera, and that's something it looks like, as well. While its size is certainly diminutive, it does manage to include both a vari-angle touchscreen and an electronic viewfinder, giving the best of both worlds for compositional control.
You'll find it in stores within the next month, so if it sounds like the camera for you, look for it then.