Few music videos make you relive Dire Straits' verse of "I want my MTV-eeeee" quite like 'Money for Nothing', but if you love yourself some music television, Apple's latest edition is made for you.
Depending on the age when you started listening to music heavily and how you started doing it, there's a good chance you experienced a musical education different from other folks in the world. Simply put, some of us grew up with music, and some of us grew up with music videos.
These days, it could go either way, but if you miss the days of sitting in front of MTV or Rage, absorbing the music of the day and week, and seeing what short-burst theatrical medium made the song what it was, you may be able to get that back, or at least something like it.
This week, Apple is bringing the music video playlist back, or at least pushing it past the typical YouTube watching it now sits in, provided you have an Apple Music subscription, that is.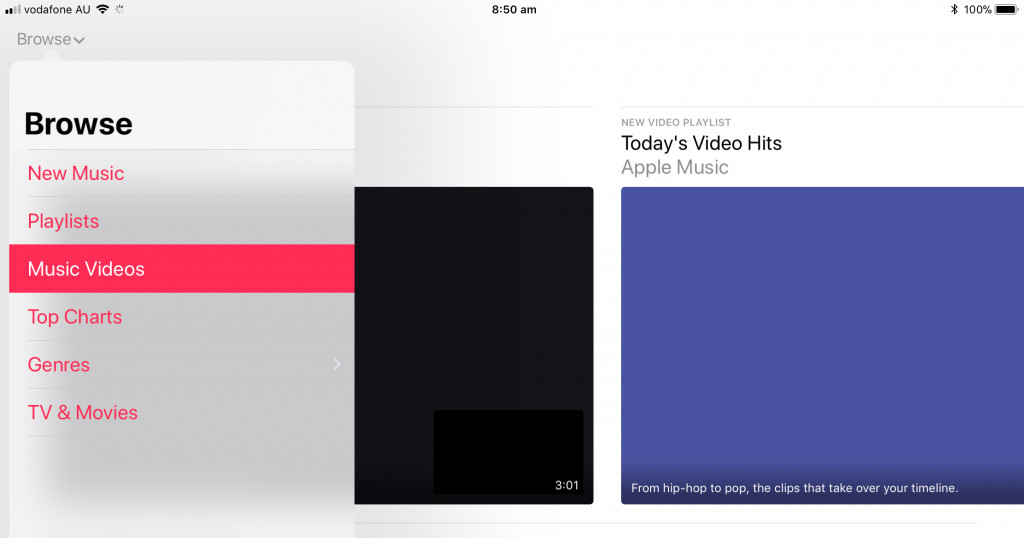 If you do, you'll find music video catalogues of the past are now appearing, and new videos as well, meaning Vevo and YouTube aren't the only places you can expect to find dramatic visualisations of music you might like.
As is typical at Apple Music, there are even playlists for current video hits, pop videos, dance playlists, and more, just don't expect to find anything super niche like "Legends of Bagpipes", because we're not sure that Apple has a curator for anything of the sort.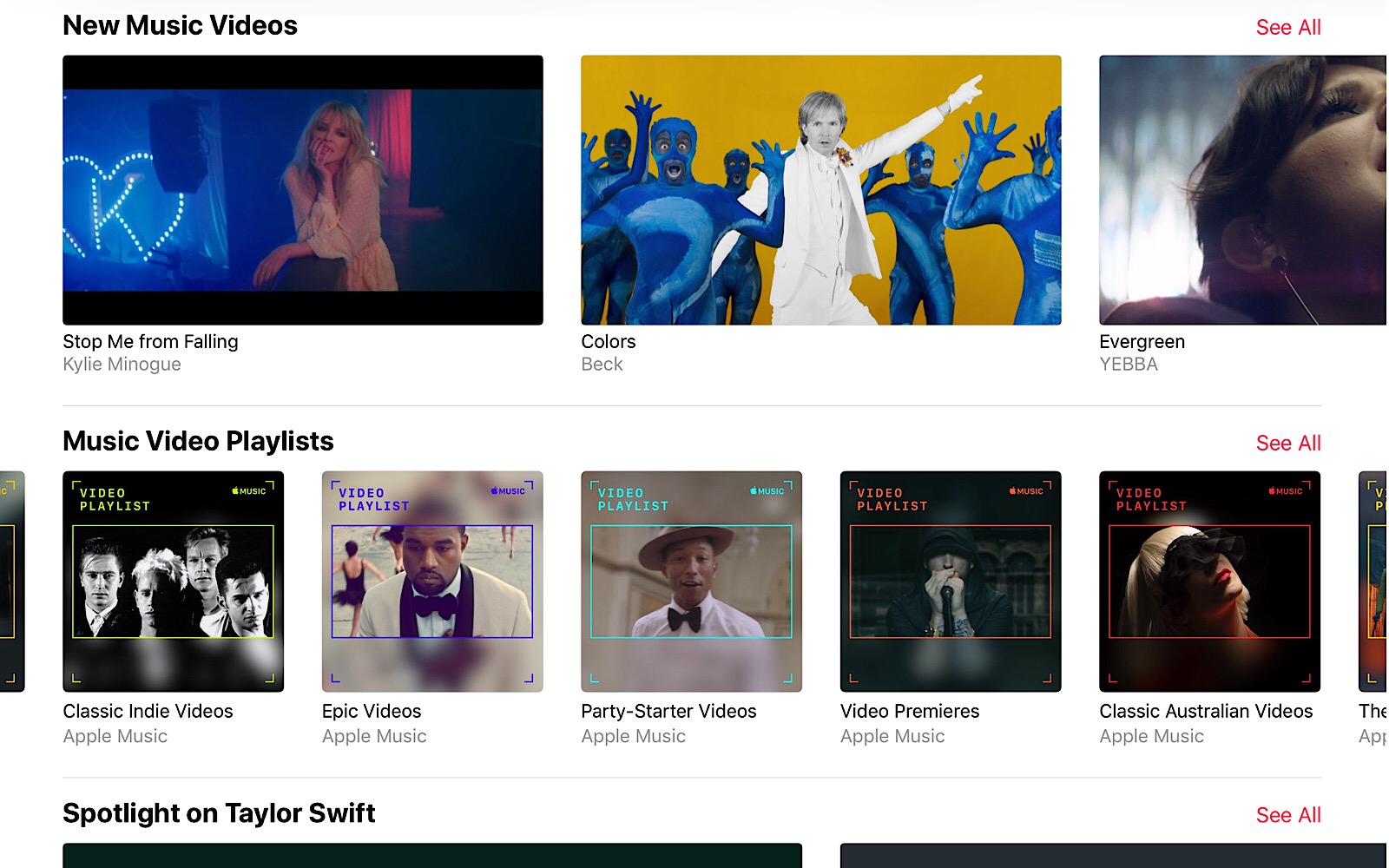 Apple Music subscribers on iOS and Android will see the videos, however, as will Apple Music customers on Apple TV, though as of yet the feature has not rolled out to Mac or Windows PC's iTunes installs. We'll let you know when that changes.