The mid-range squeeze may well and truly be changing what you get for a low price in the smartphone world, but at least one manufacturer is keen to stamp its name all over value, as Alcatel demonstrates.
It's the end of February, and if you follow the technology news with a keen interest, you know exactly what that means: it's time for the world's biggest smartphone show, as manufacturers of all things portable and mobile-y come together to talk about what they have in store for the first half of the year.
That's what Mobile World Congress is all about, and this year that starts with Alcatel, as the company that handles TV maker TCL's phone division gets in with some products of its own before the big boys.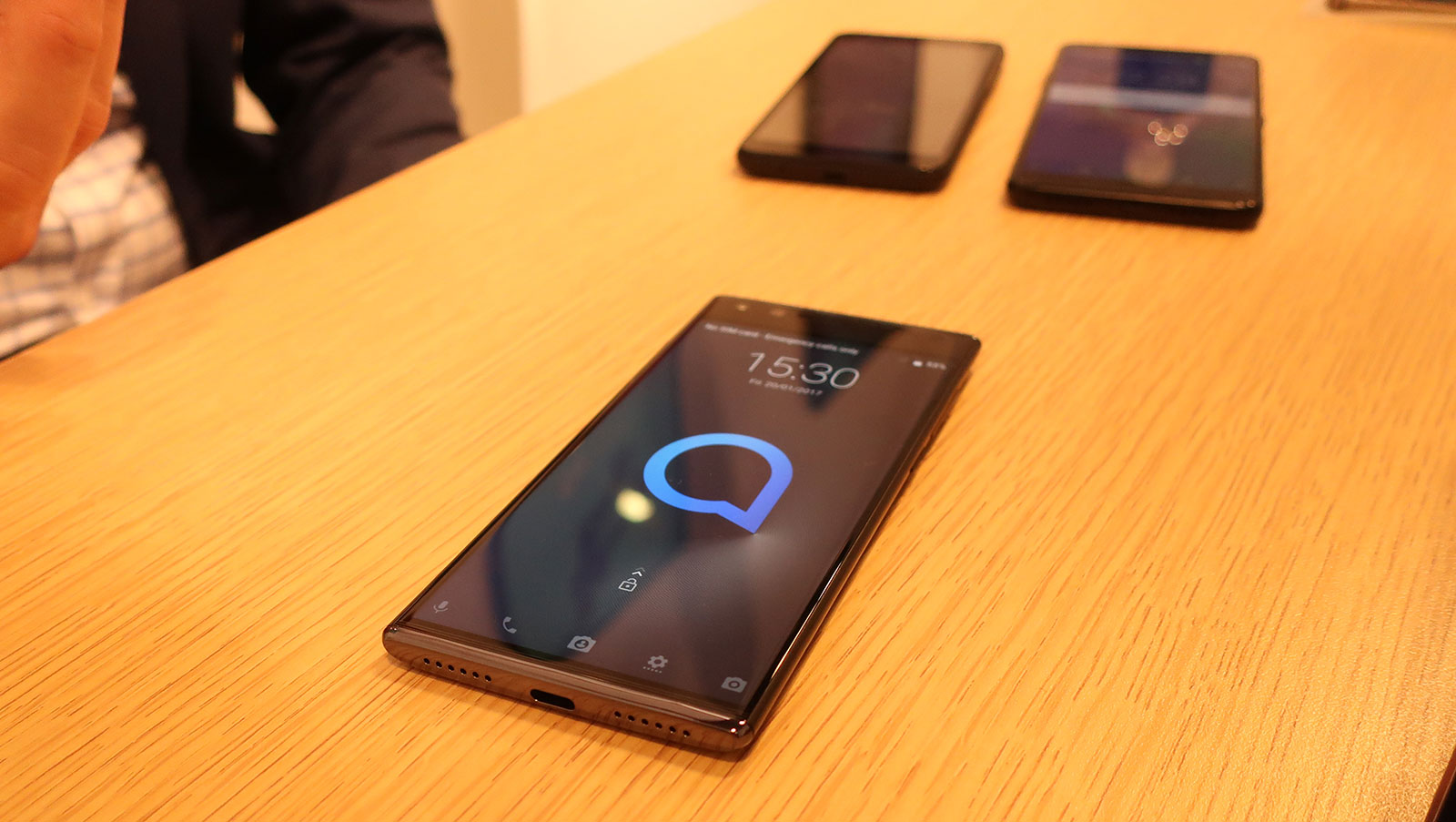 While Samsung is expected tomorrow, to name but one of the brands you can expect new phones from, Alcatel has used the day before the official MWC show start to talk up what it has planned, and if you like to save money, you'll like what's being talked about.
Specifically there'll be three phones, all of which we saw a brief preview of back at CES, and which now appear to be ready for the rest of the world to take a glance at before making their way to stores later in the year.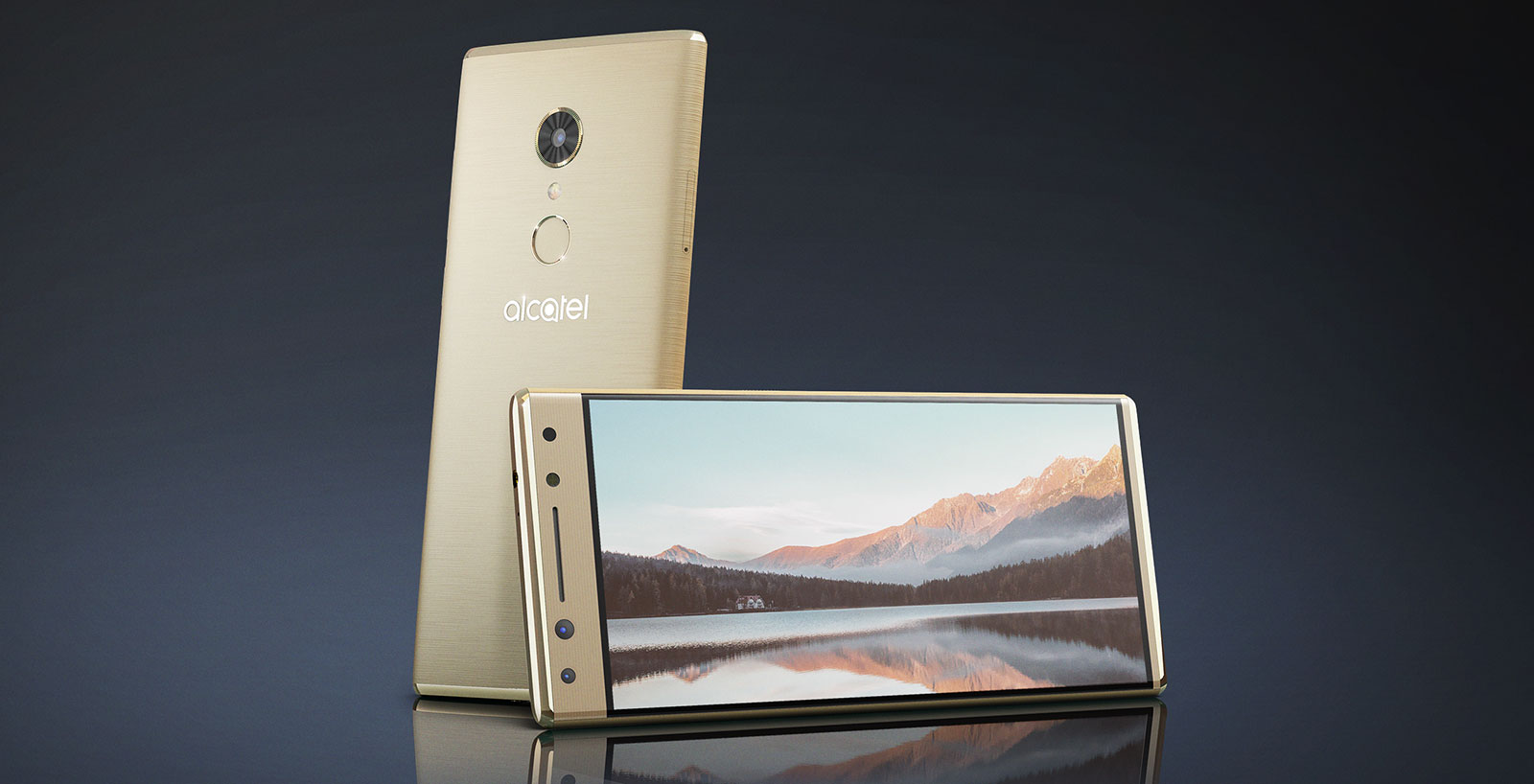 First, there's the play for what appears to be closer to the mid-range in the Alcatel 5, a 5.7 inch full-view smartphone encased in a metal unibody design that offers two front-facing cameras and is meant for the social crowd.
While the rear camera is a 13 megapixel, over on the front Alcatel has provided a combination of 13 and 5, with the bigger camera getting closer while the smaller goes wider, mixing with some software smarts that will jump between the camera when it picks up on more than two faces being shot in the selfie.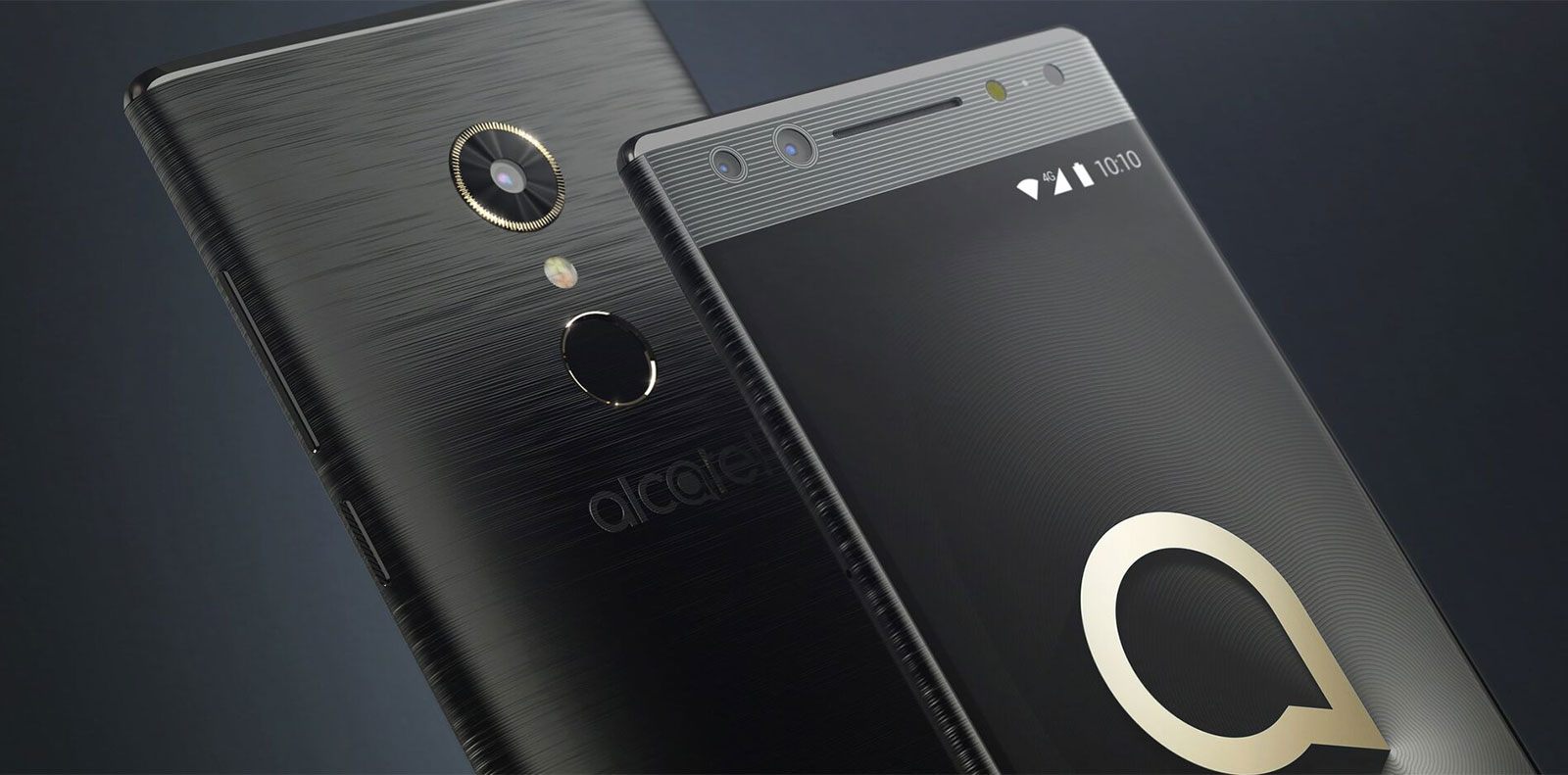 You'll also find two types of biometric security, as Alcatel embraces not just a fingerprint scanner, but also a facial recognition system. meaning your phone can be that extra bit secure.
Alcatel has pipped the Alcatel 5 to be just under $300 when it arrives later this year, suggesting a local price of $299 before carriers get a hold of it.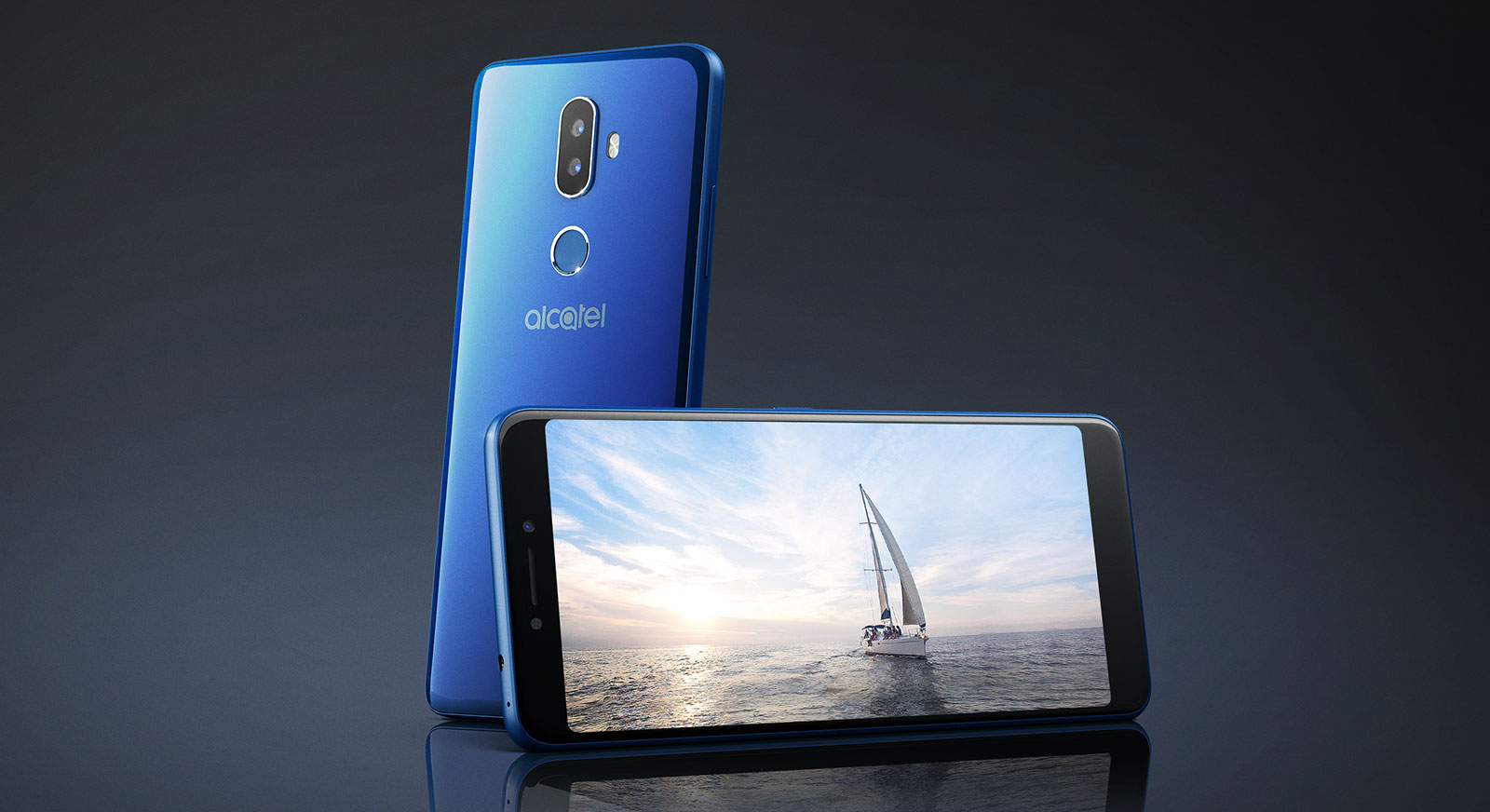 Next is what could be written as the mid-range, but is more like the mid-range of the budget world, and this one is particularly interesting.
It's called the Alcatel 3V, and it will find a 6 inch 2160×1080 full view screen in what we think is a metal body, offering two rear cameras that combine the smarts of a 12 megapixel camera and a 2 megapixel camera for soft background images.
Of particular note with the Alcatel 3V is the price, which Australians will see later in the year for $199.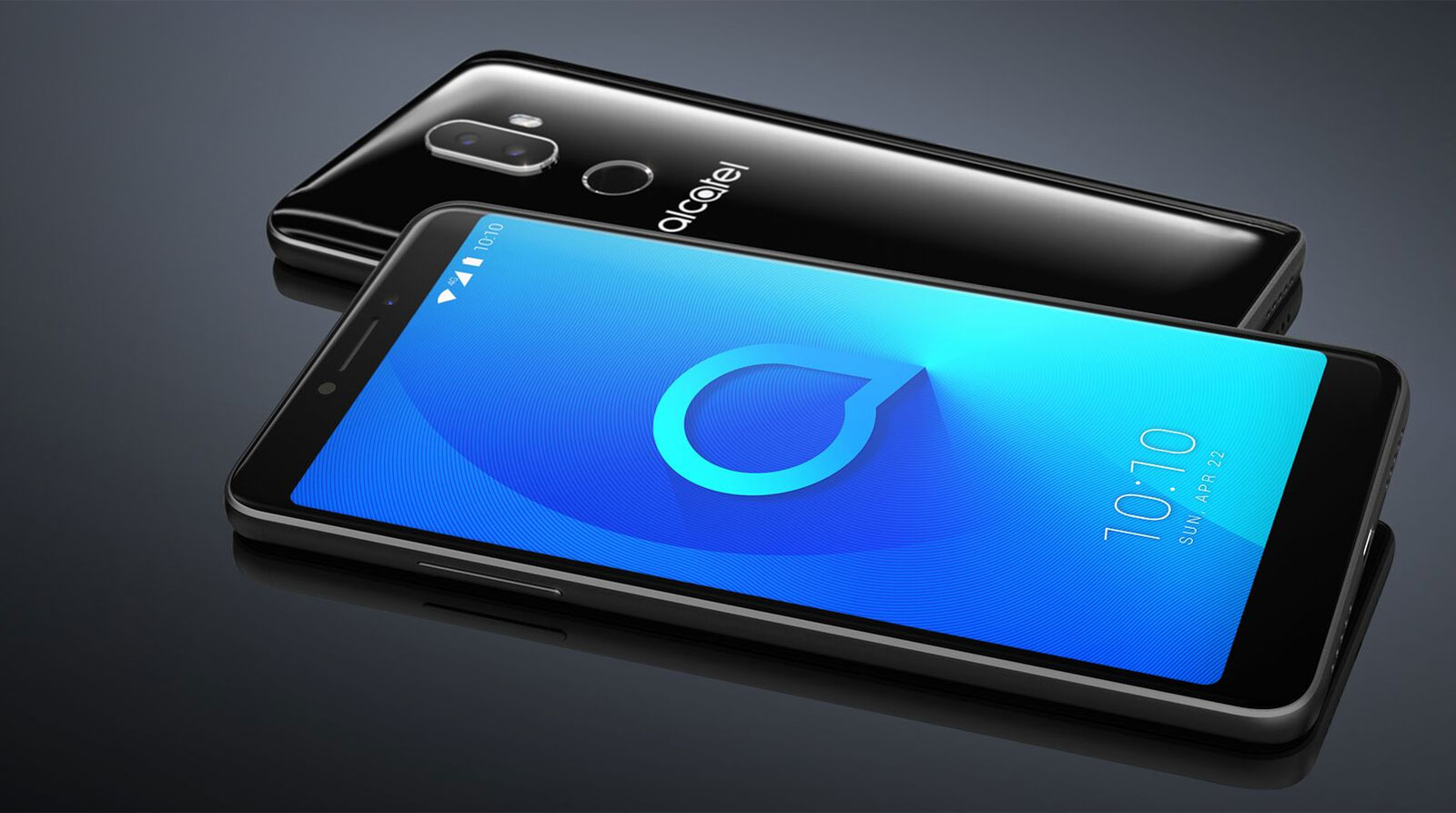 And finally there's the properly budget devices, with Alcatel using MWC 2018 to announce the Alcatel 1X, a phone that offers more than you might expect its diminutive price tag of $99 to see, with a full view screen, 8 megapixel rear camera, 5 megapixel front camera, and the latest version of Android in a more streamlined experience so it can run on the less impressive hardware a budget phone like the Alcatel 1X may come with.
"For nearly 20 years, Alcatel has been a leader at delivering high-quality, premium mobile technology experiences that are accessible to consumers around the world," said Alcatel's Christian Gatti.
"As we introduce an all-new direction for our smartphone portfolio, we remain focused and committed to pushing the boundaries of what an affordably priced smartphone can be, providing even richer experiences and flagship-style designs for our customers around the globe."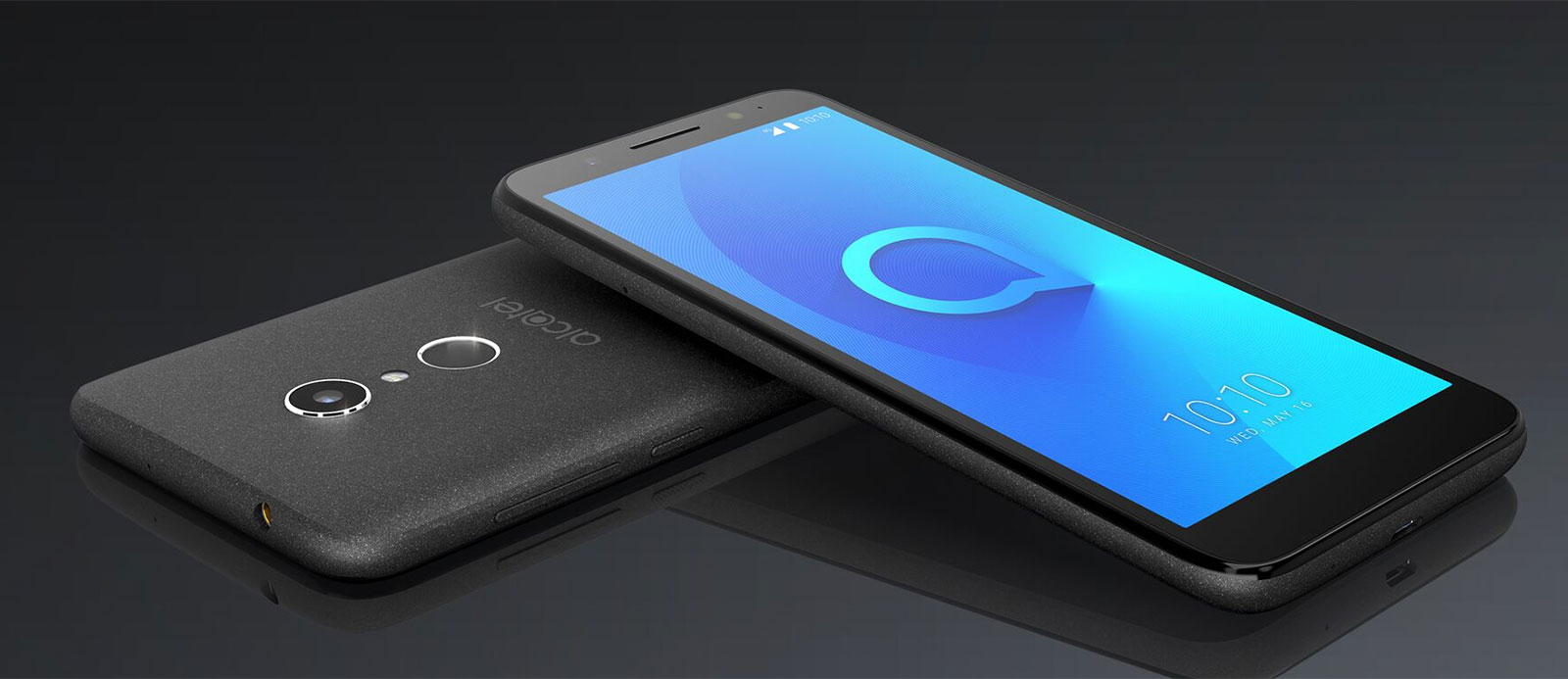 The new phones definitely have affordabilty in mind, and take a swipe at the idea that people need to spend big in order to get big features.
There are some catches in the hardware, though, such as the Alcatel 5's HD screen (which doesn't appear to be as strong as it could be), or the lack of impressive RAM the rest of the range has.
For the most part, though, Alcatel appears to be pushing price quite heavily, and with all of these looking for local prices well below the $400 mark, Alcatel could have a winner here.