Exactly on cue, Samsung's Galaxy S8 has been announced, with the company taking the stage in New York to showcase its latest and greatest. Is it enough to take the win for 2017?
It's pretty clear the smartphone fight is getting more and more competitive, and after making tremendous efforts to win over the public with its S6 and S7 phones for the past two years, it's time to see what Samsung has in store for mobile-hungry consumers in 2017.
Unsurprisingly, the new phone continues the naming convention of the previous phones, at least for the most part, with Samsung introducing the Galaxy S8 alongside a bigger brother, the Galaxy S8+.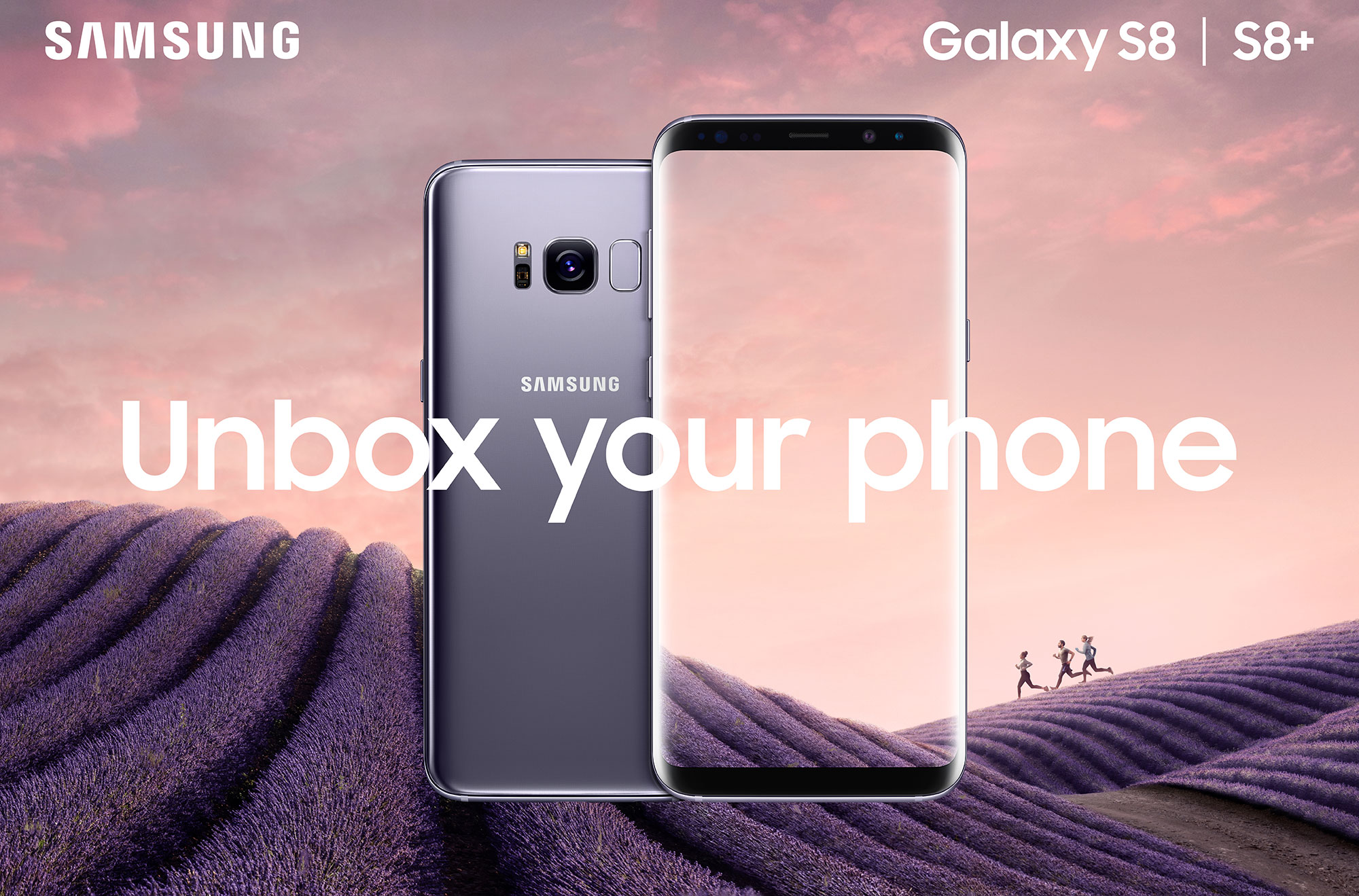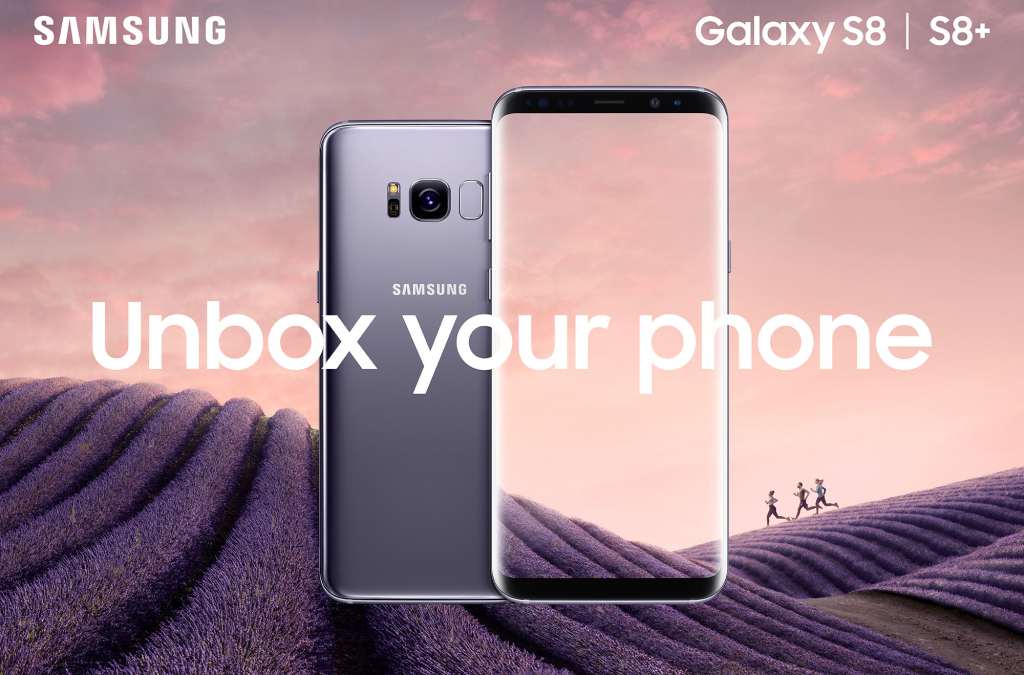 Both devices feature the style of screen that Samsung has made an impact on the market with, using the curved screens that make devices almost appear bezel-less, stretching and curving the display over edges so that the picture almost melts into your hand, overcoming the borders traditional smartphones set up with what you'd call the edge of the phone.
While previous Samsung Galaxy phones have offered a choice between curved glass and the standard flat-edge generation, Samsung this year is giving you one option: the edge screen.
However, even though you only get the one option, you'll find the two variants are more than accommodating for size with the 5.8 inch Galaxy S8 and the 6.2 inch Galaxy S8+ (S8 Plus).
Whoa! Big phones!
Let's get something clear fresh off the bat: these are not small phones, or at least, that's the initial impression you may get upon reading the screen size.
It's true that we as consumers tend to crave bigger phones these days, but it's not true of everyone.
However it's worth noting with the S8 and S8+ that while the screen sizes are bigger than previous generations, the phones themselves are not, and there's a great reason for this: display length.
Instead of boxing the phone in with bezels on the top, bottom, left, and right, both S8 variants have practically close to no bezel on the left and right edge, while the top and bottom appears to be slimmed down, too.
That top and bottom bezel on a smartphone sits among the chief concerns with design in phones from Apple and Sony, and now Samsung has managed to show how it could be done, doing away with borders so much that the phone is practically unboxed. Ish.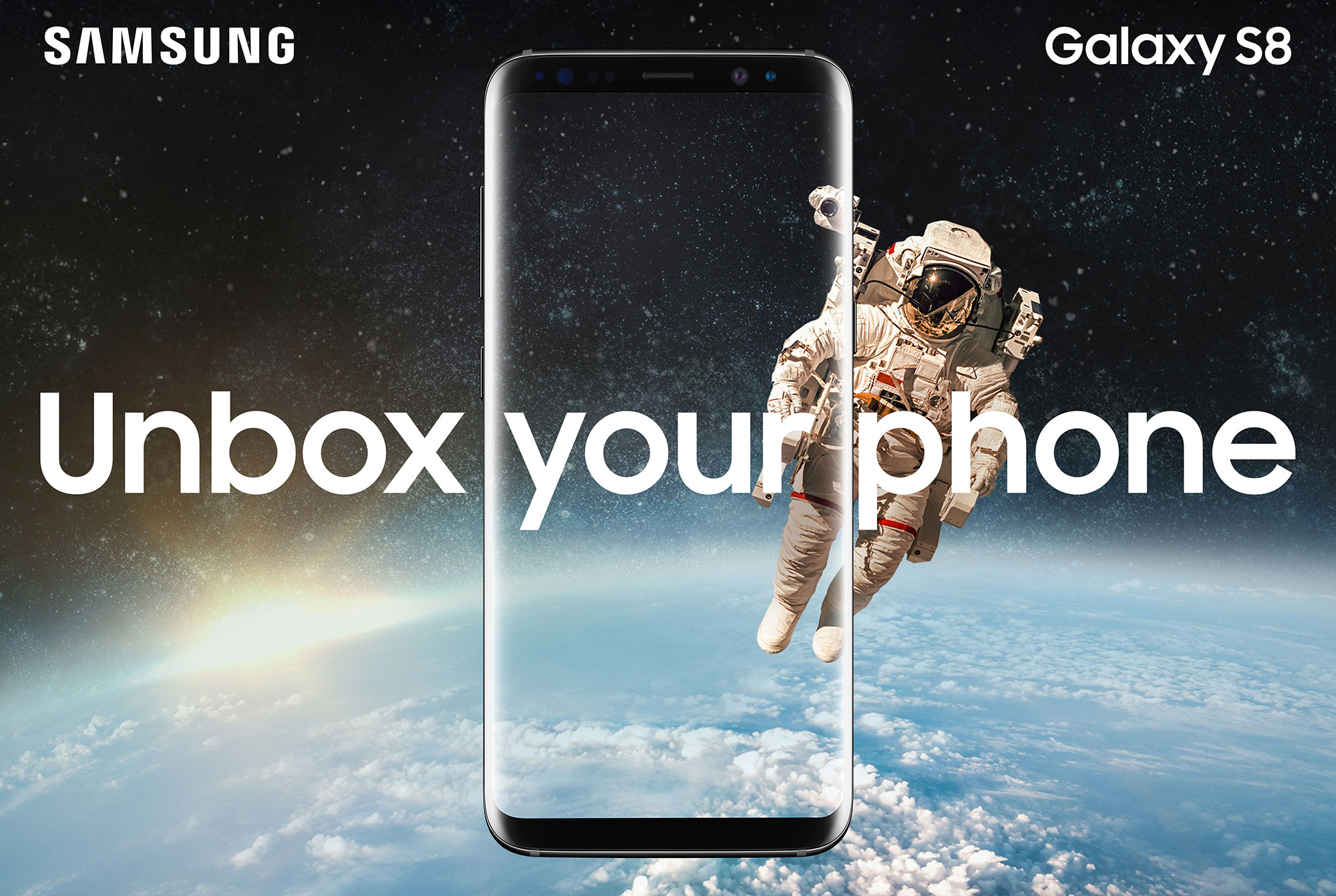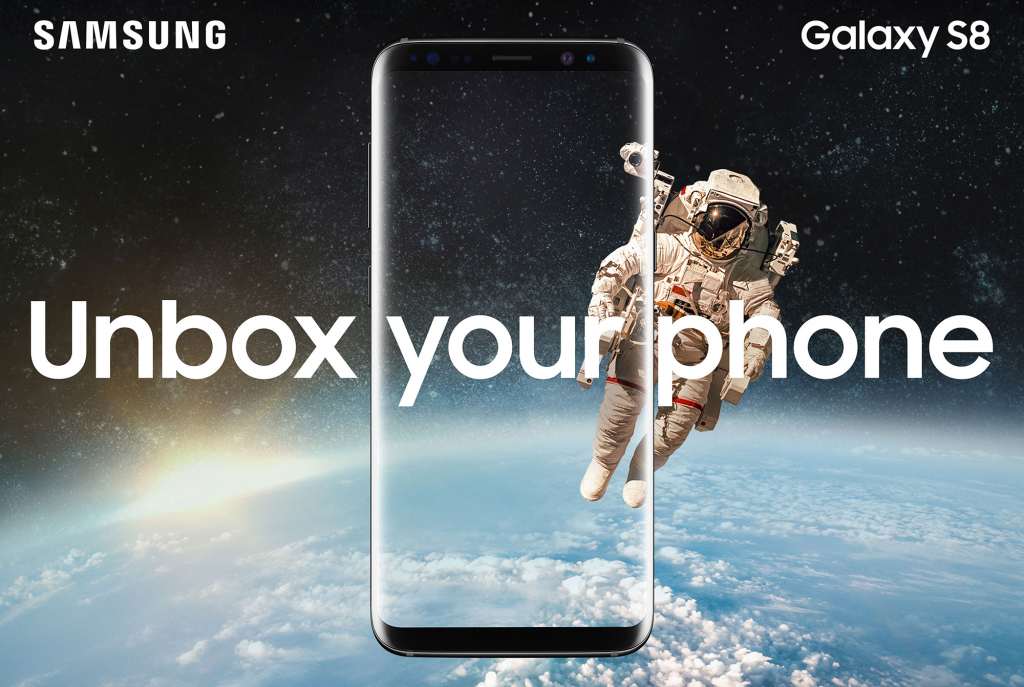 Back to the topic, though, because smaller bezels means a bigger screen, and that essentially means Samsung can stick a bigger screen in the same size body.
So the 5.8 inch Galaxy S8 phone? It's a little taller than the 5.1 inch Galaxy S7 flat from last year and marginally thicker and wider, but it's not a staggering difference. Likewise with the S8+, because it's a little taller and marginally thicker and wider than the S7 Edge, but again, the differences aren't huge.
And if you're looking for the TL;DR (too long; didn't read) answer, think of it like this: with smaller screen bezels, there's a bigger screen in a smaller body. Neato.
Continuing a legacy
While the screen is easily the most intriguing part of the new phone, much of what makes up the S8 phones is basically a continuation of the Galaxy legacy, something that has been set out by previous generations of Galaxy S phones.
A design based in glass and metal with curved edges stems back from what Samsung was experimenting with in the S6 Edge, while an inclusion of water-resistance (IP68) is back found first in its Galaxy S5 and then skipping a generation to return in the S7.
And really, the S8 feels on paper like it will be a culmination of the company's best efforts, plus a little more if it can manage.
You'll find a good deal of grunt here, with Gizmodo Australia's Campbell Simpson confirming that of the two variants of the S8 the world will see, we will be getting the Samsung Exynos 8895 option as expected, while other parts of the world — America namely — will see Qualcomm's Snapdragon 835 processor, both of which use a smaller 10 nanometre process which should boast some energy improvements across the board.
We'll also see 4GB RAM in this country and 64GB storage, the latter of which can be upgraded with a microSD card, while Google's Android 7.0 "Nougat" will appear on the phone from the get go.
Cameras have been slightly upgraded, too, with what can only be expected is a slight bump to the already impressive S7 Edge camera, relying on a 12 megapixel dual pixel rear camera with F1.7 aperture for low-light support, while the camera on the front has been significantly improved to an 8 megapixel module with support for autofocus, a rarity in smartphone front-facing cameras.
The batteries are relatively sizable and relate closely to the previous S7 and S7 Edge models, with the Galaxy S8 adopting a 3000mAh battery while the S8+ relies on a 3500mAh giving off a firm indication that these should last all day like the models they replace.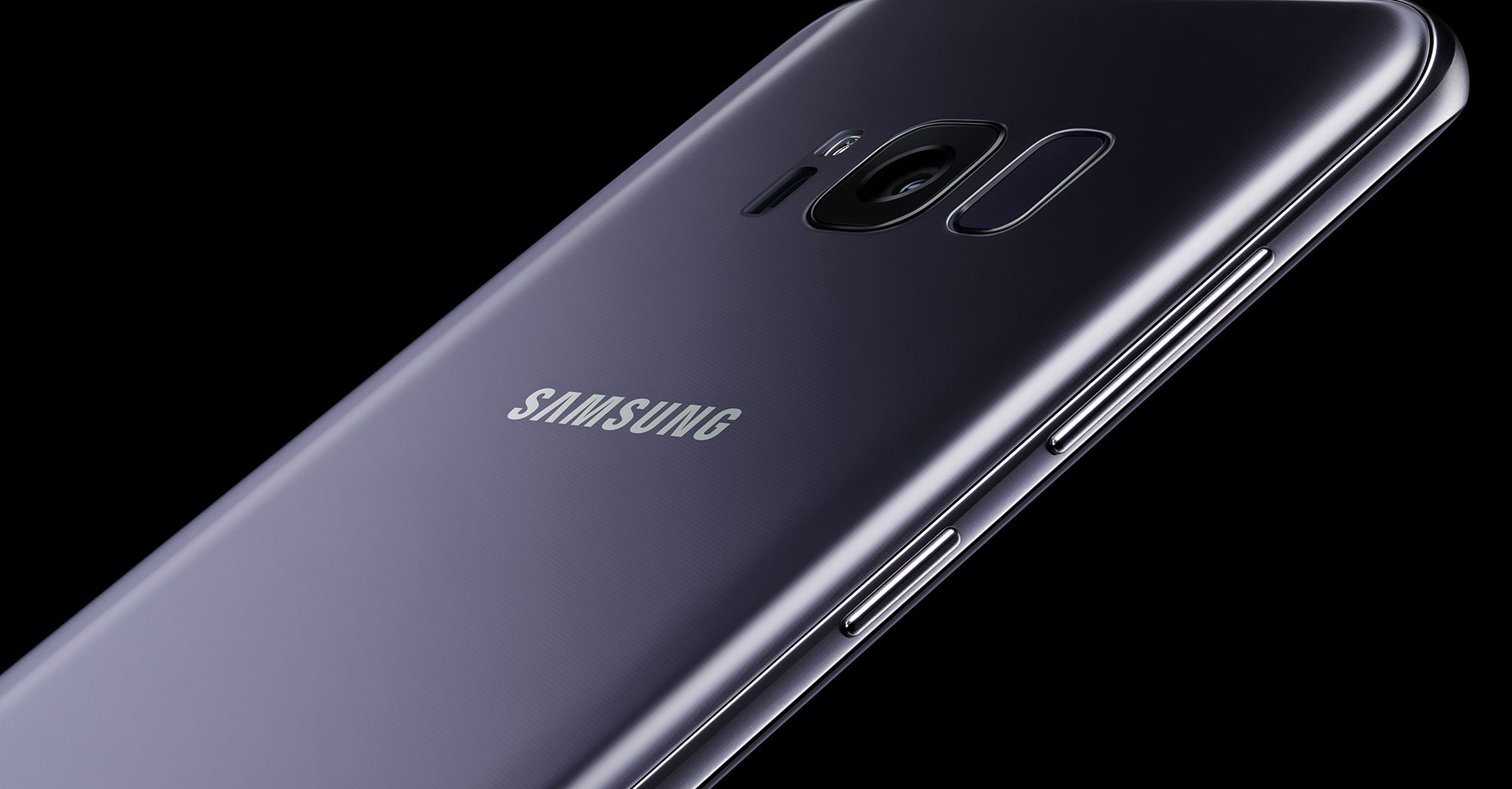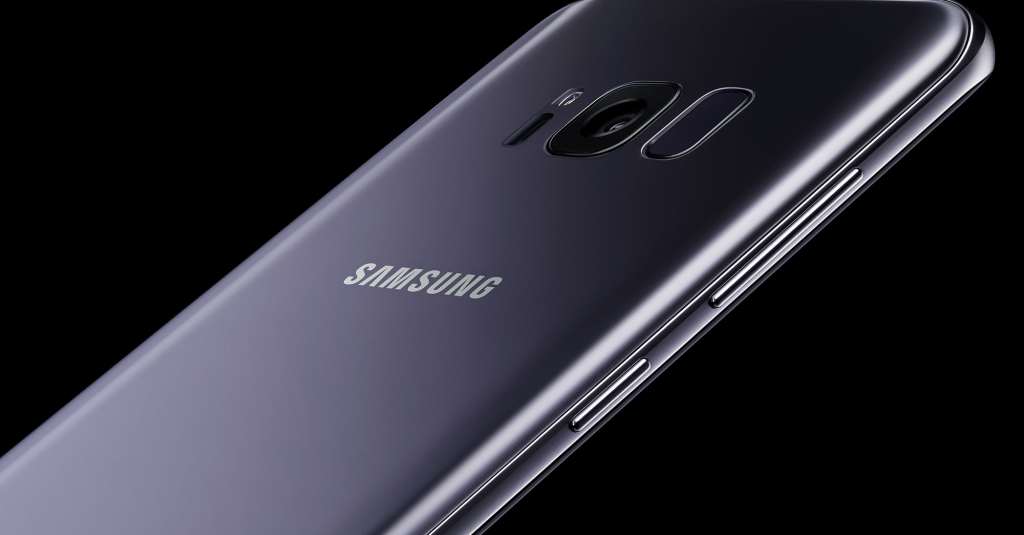 The little things
And of course there are the little things, the sort of bits and pieces that help a phone to evolve, even if its evolution may not appear totally revolution.
For instance, this is the first phone that Telstra is releasing on its network to support 4GX's Category 16 LTE speeds, boasting the same high-speed maximum of 1Gbps downlink as the Netgear M1 released only a month ago.
"Customers in 4GX coverage areas can look forward to download speeds up to 50 per cent faster than those available on the next fastest smartphone for a more reliable streaming experience and faster web browsing," said Andrew Volard, Director of Devices at Telstra, adding "and in an era where Australians are taking to social media to share video livestreams and photography on the go, Galaxy S8 and S8+ owners in Telstra 4GX coverage areas will be able share at speeds up to 50 per cent faster than previously possible on a Galaxy smartphone."
The high-speed 4GX connection isn't the only new connection added, either, with Bluetooth 5.0 here on this device.
Announced last year — and the first story this website ran upon starting up — Bluetooth 5.0 boasts a stronger connection speed, better reliability, and more throughput for wireless short-range data, potentially making it handy for better audio devices.
If you don't want to go with a pair of Bluetooth headphones, you may not need to, as the Galaxy S8 and S8+ will also now include premium earphones designed by Harman's AKG, essentially offering a pair of earphones that aren't, well, crap.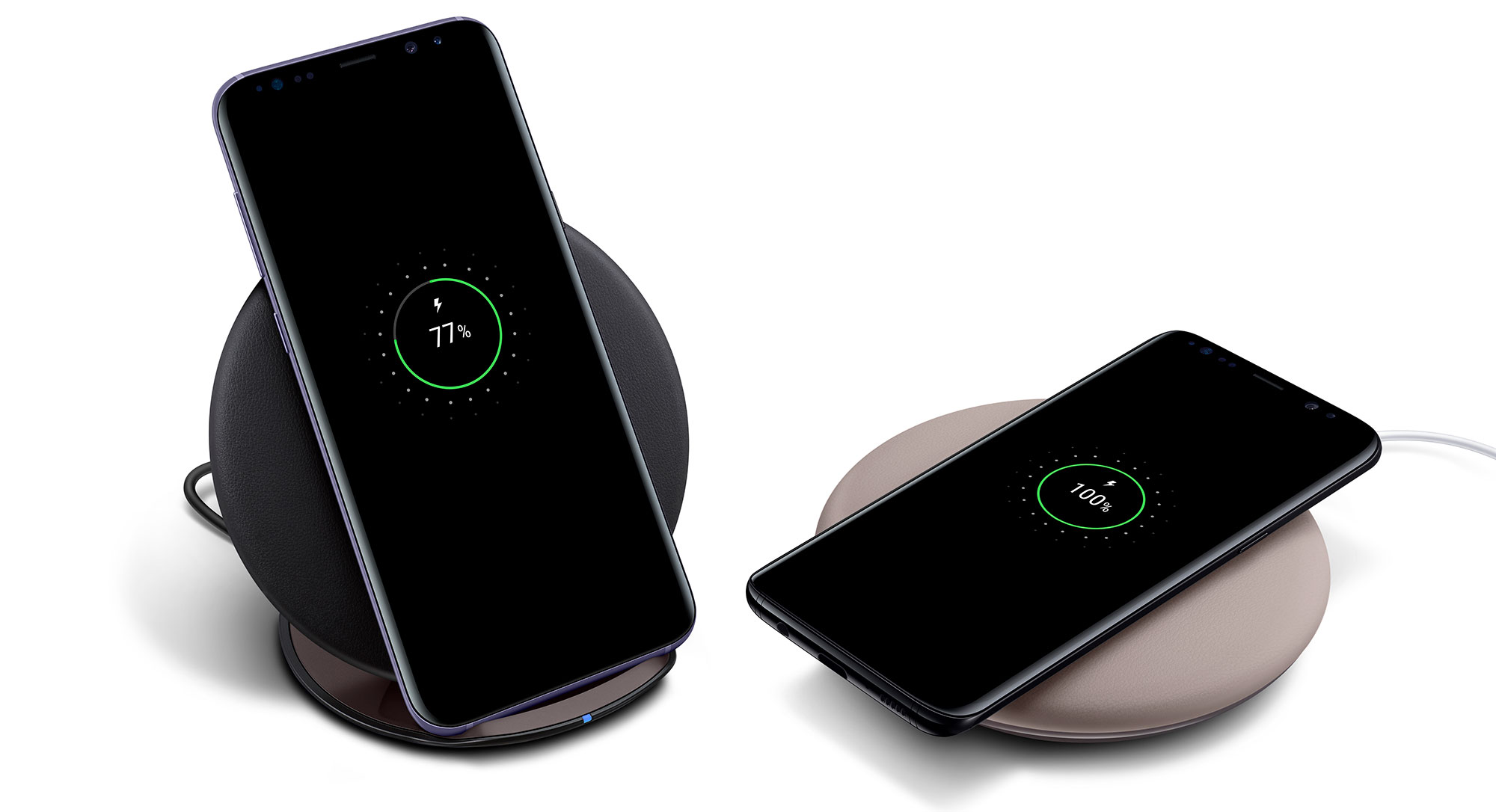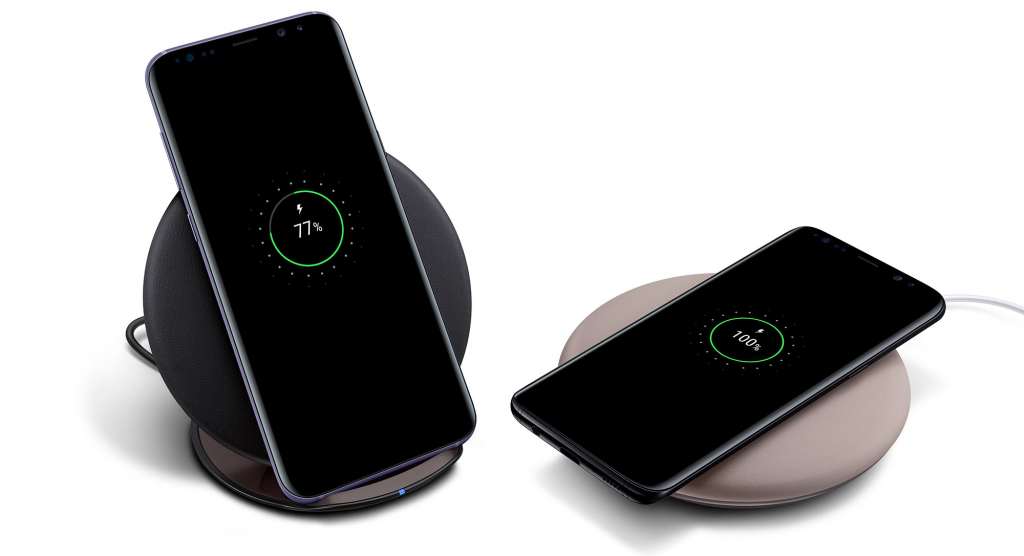 Wireless charging has also returned, and there's also still support for Samsung Pay using Android Pay's Near-Field Communication (NFC) and Samsung's own Magnetic Strip Technology (MST), while a new inclusion called Samsung Bixby will do what Siri did for Apple, but for Samsung.
Bixby isn't alone in Samsung's extra inclusions, because support will be added for a dock for your phone.
This isn't some random dock, either, but rather a way to actually make your phone into as close to a computer as it gets.
Samsung DeX is essentially a small dock for your phone that turns it into a makeshift computer, expanding the version of Android Samsung uses to support apps that can be used almost like a desktop counterpart.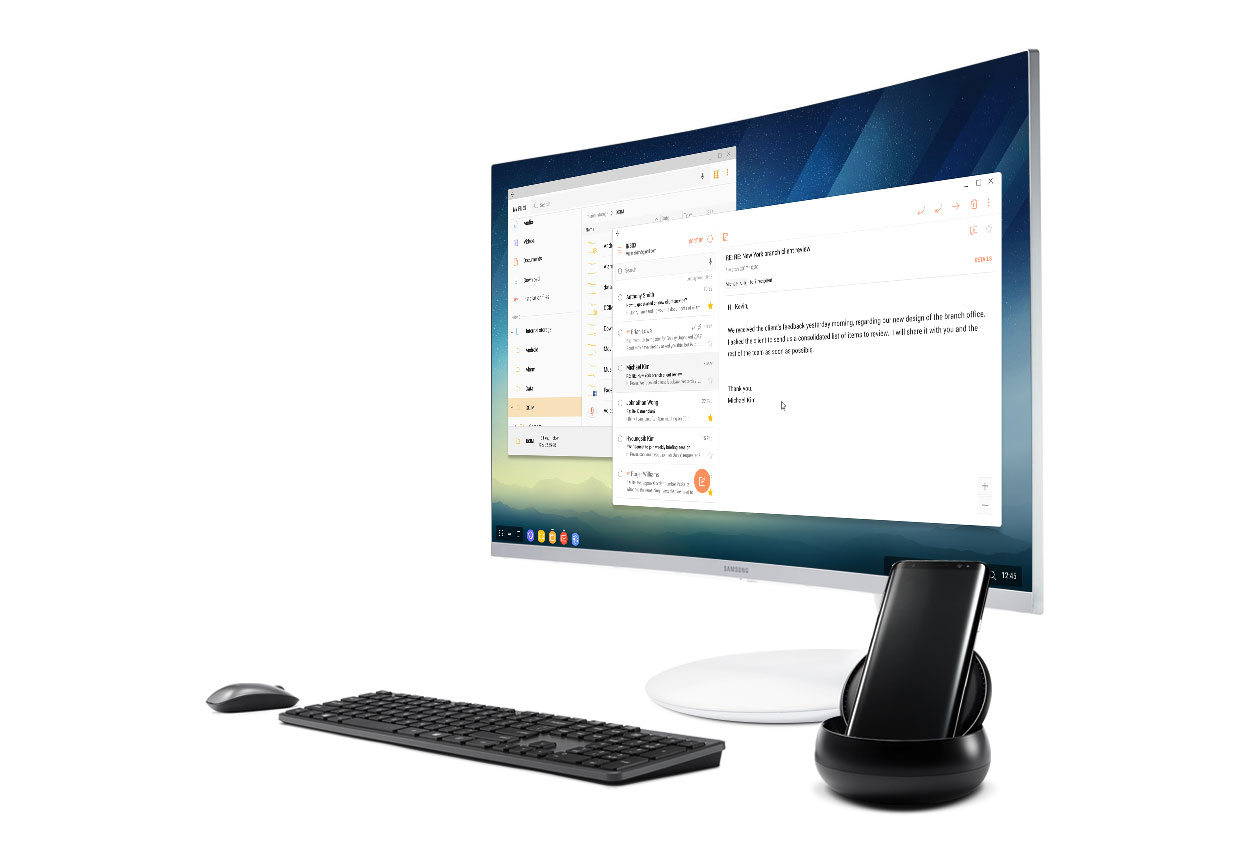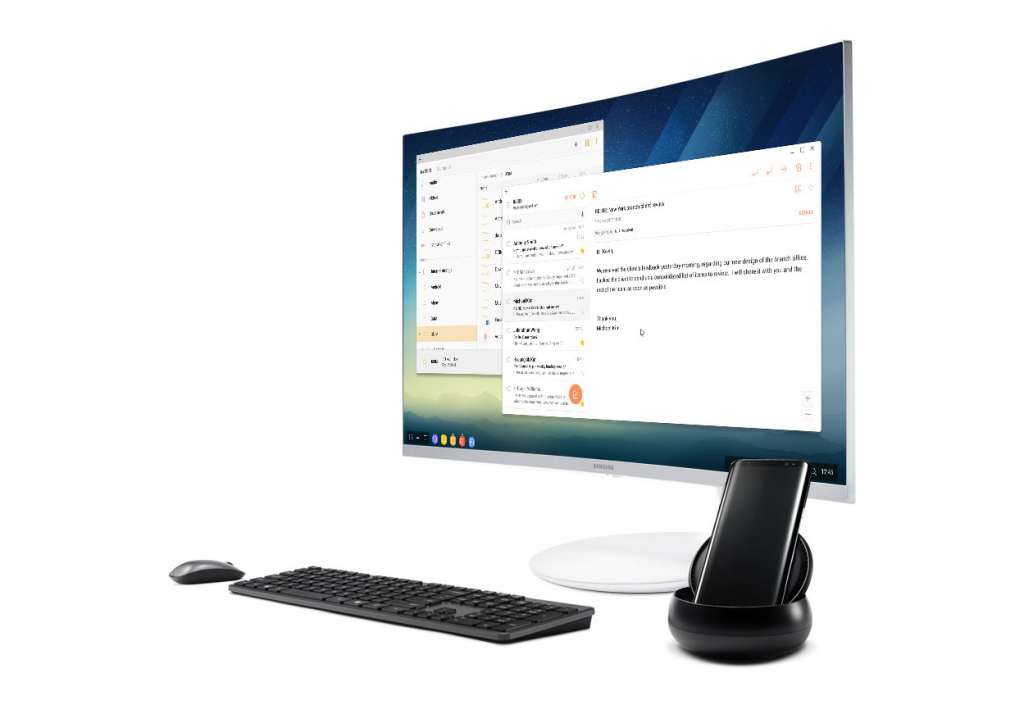 In Australia, DeX will set you back $199, making it not too much of a gamble if you're keen to streamline your working environment and give your phone a go.
Don't expect DeX to fully replace your computer, but it could be handy if you want to do some work on your phone and fancy a screen and keyboard to be plugged in.
Samsung's Gear VR also sees an update this week, with the newer headset supporting motion controls as it was previously announced, and following suit from the Google Daydream View VR, priced in Australia at $199, and working alongside the new Samsung Gear 360 ($399) which includes as handle to capture 360 video in 4K.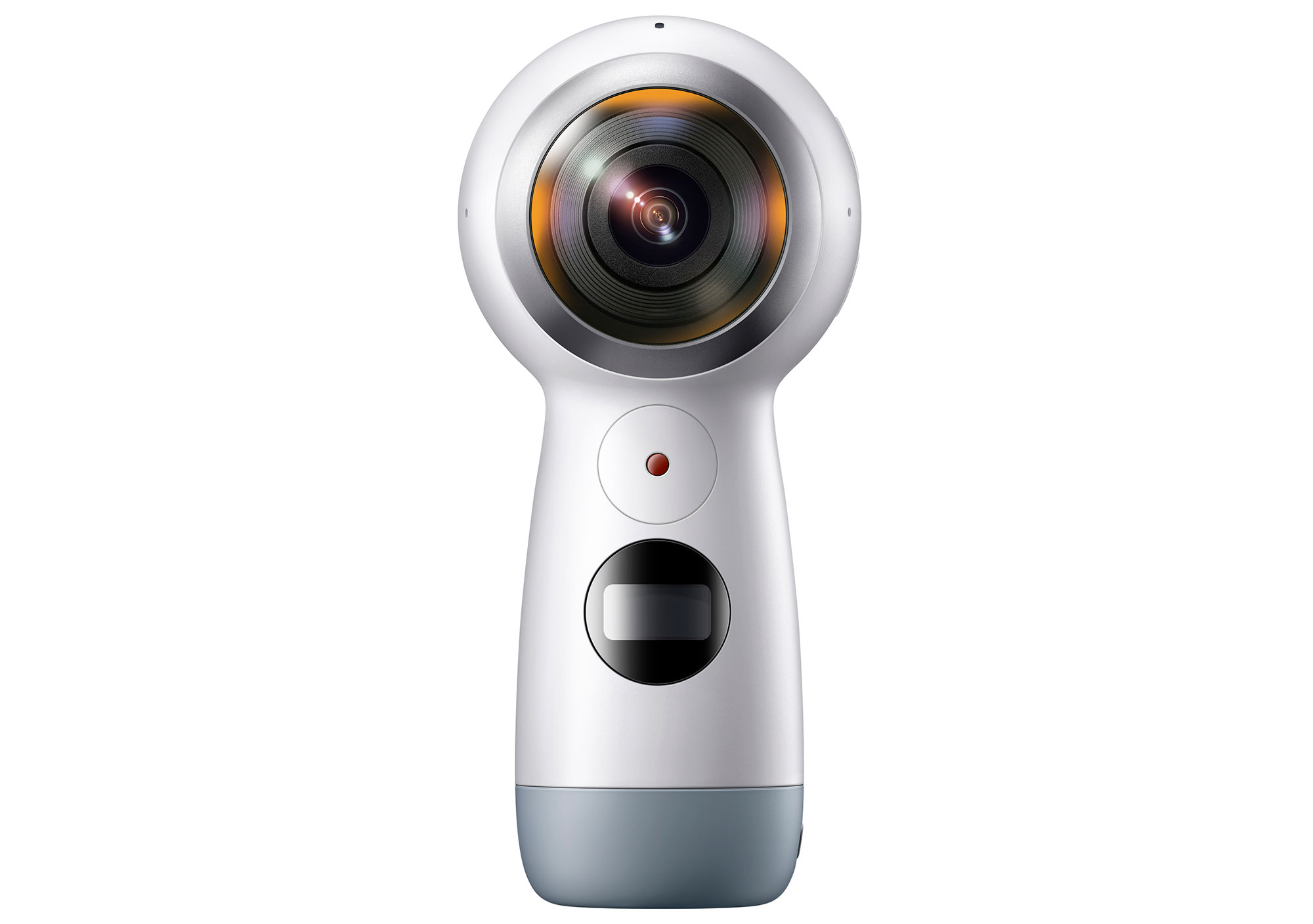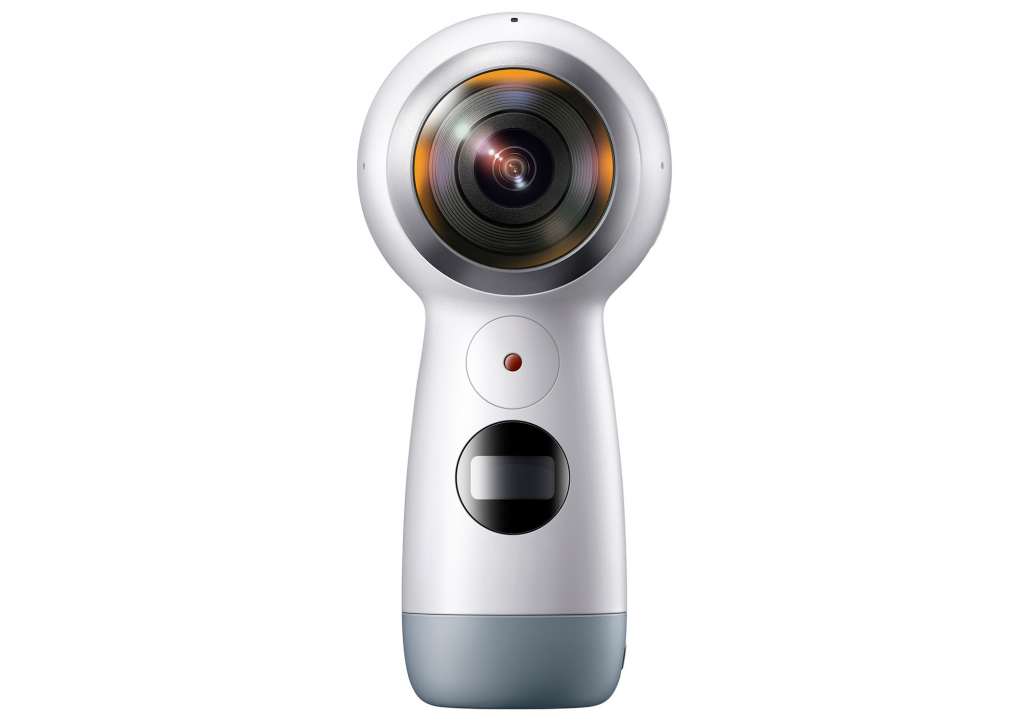 The whole package
Overall, though, Samsung's S8 represents a whole package, and that's really what it comes across as.
The refinements are there, that much is clear, something you can see if you look through the previous generations, be it the jump between the small phones or taking a gander at the larger options like the S6 Edge, S7 Edge, and new S8+.
And that journey shows off the S8 for what it is: a refined evolution of a range that is clearly working for Samsung, and that is making its mark on consumers.
"The Galaxy S8 and S8+ are testament to Samsung's commitment to continually breaking new ground in what mobile technology should offer our customers," said Richard Fink, Vice President of Mobile at Samsung in Australia.
"It represents genuine innovation, from the optimal viewing experience of the infinity screen through to services such as Bixby and DeX that will transform how our customers will be able to use their smartphone," he said. "The design of the Galaxy S8 and S8+ are not only beautiful to look at but also fit comfortably in, and are easy to use, with one hand. These smartphones are perfect for our mobile lives."
Samsung's Galaxy S8 and S8+ will be released on all major telcos in Australia from April 28, 2017, and priced at $1199 and $1349 for the Galaxy S8 and S8+ respectively.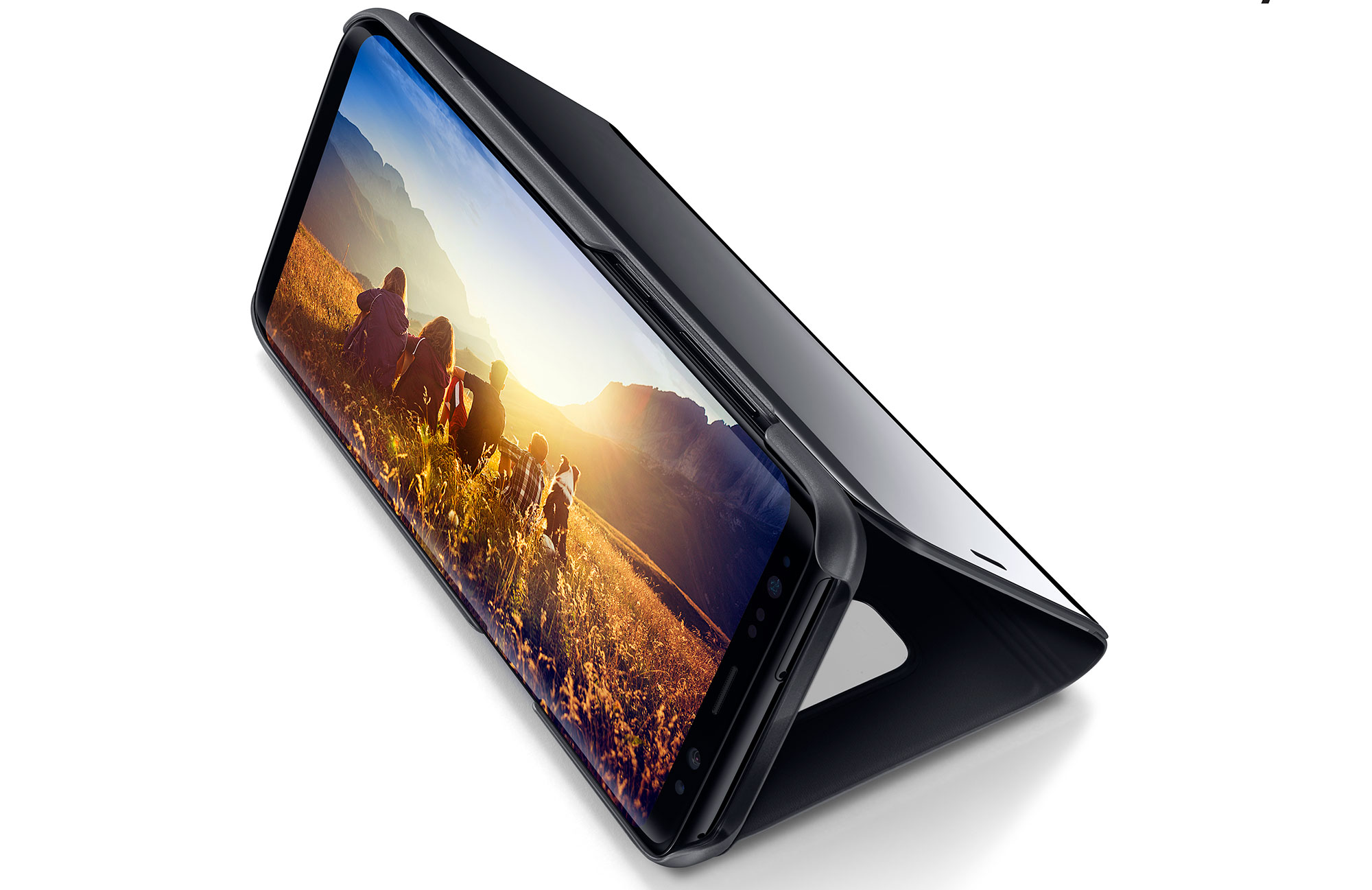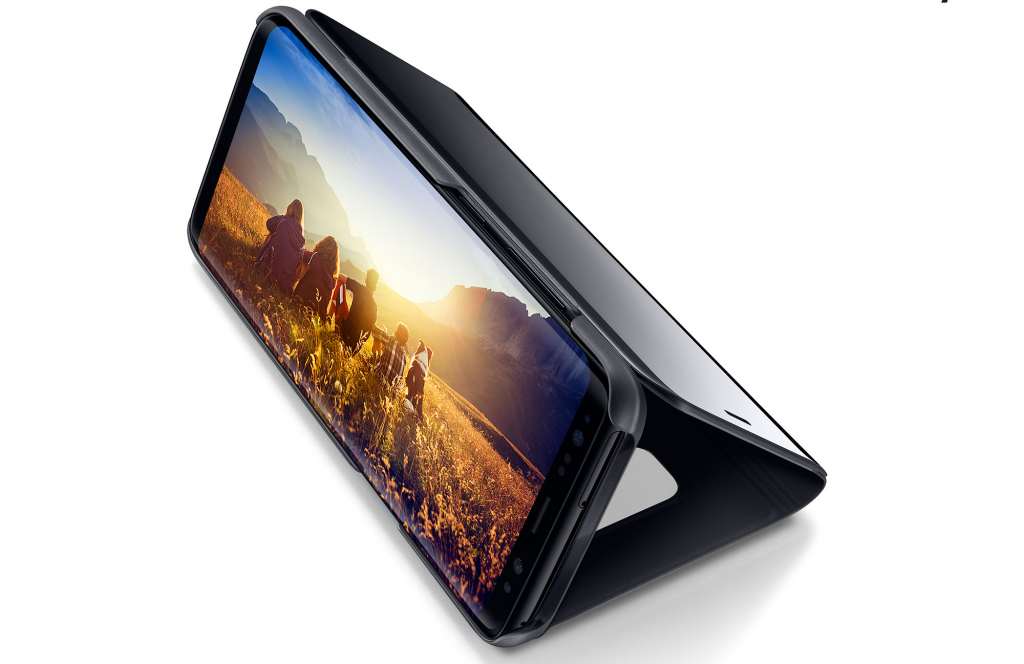 Both the Galaxy S8 and the Galaxy S8+ have been added to the Pickr Tracker for your comparative needs.