With a more minimalist look, a new range of soundbars from Samsung start with more and end up looking like less.
As its new "QLED" TV starts to hit Australian electronics and department stores, Samsung is also taking its sound know-how from expertise seen in wireless high-end sound and the recent acquisition of Harman, applying this to some new gear.
Not so surprisingly, the company has new speakers and soundbars ready for a public that might be buying a new TV, but to make things a little different, the soundbar you select might not need a subwoofer to accompany it.
While this is a regular thing with a subwoofer bringing the bass, Samsung's "One Body" concept in the Sound+ (Sound Plus) aims to change things up, using a unique internal design to incorporate six built-in woofers and a distortion-cancelling technology to move the woofers slightly to cancel distortion.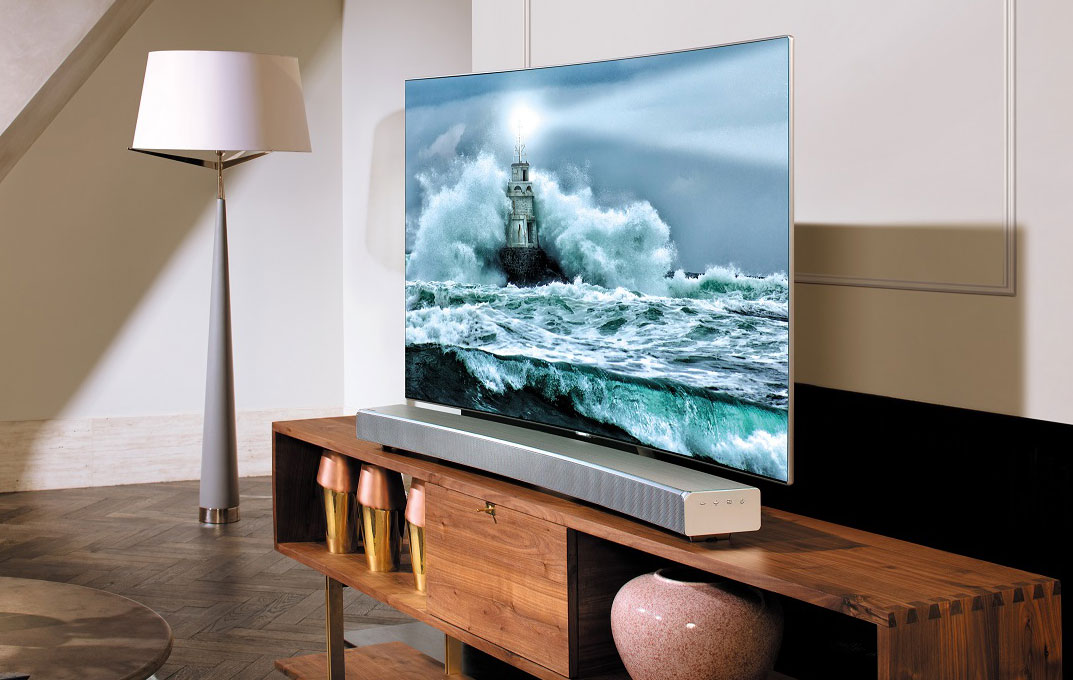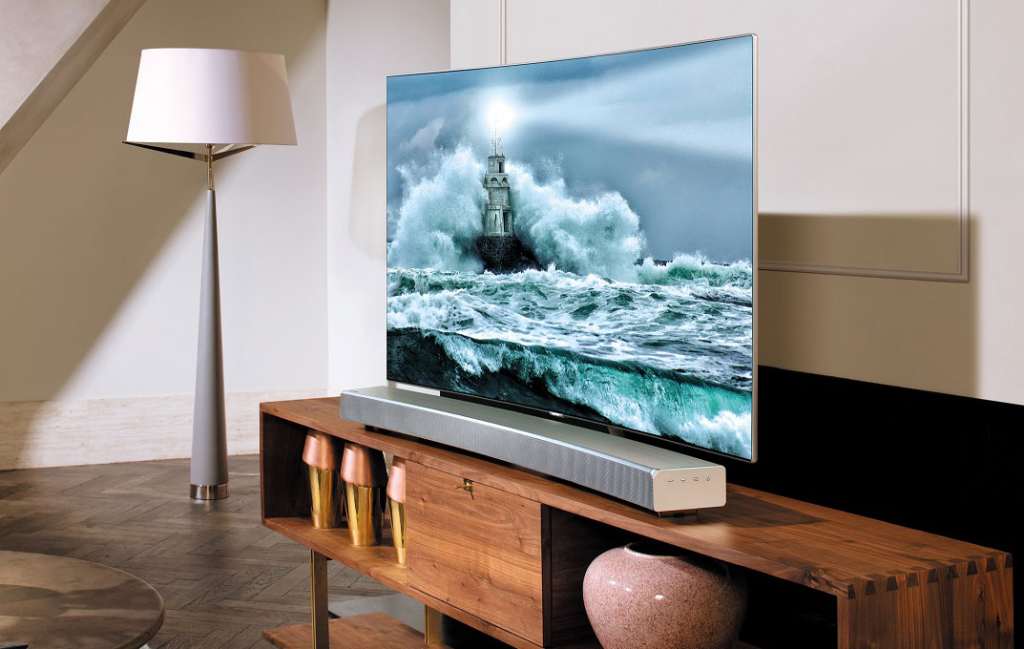 The idea is big, deep, and enveloping bass in a single unit that also functions as the one centre channel speaker, with left and right taken care of in much the way you'd expect with a soundbar, covering a range of 3.1, delivering three channels and the sub in the one sleek bar.
That means you shouldn't need a subwoofer for the package because the soundbar is doing all the work, and with a wide range tweeter covering more frequency dispersal, the rest of what you listen to isn't forgot about, either.
"Thanks to the research and development carried out at our Audio Lab, the new Samsung Sound+ series not only offers exceptional sound quality, but removes the need for a separate sub-woofer," said Carl Rose, Vice President of Consumer Electronics at Samsung in Australia.
"Building on the sellout success of last year's Samsung HW-K950 Dolby Atmos-enabled soundbar, Samsung has moved forward to create a new soundbar range for all Australians who are passionate about enjoying a high quality sound experience in their homes," he said.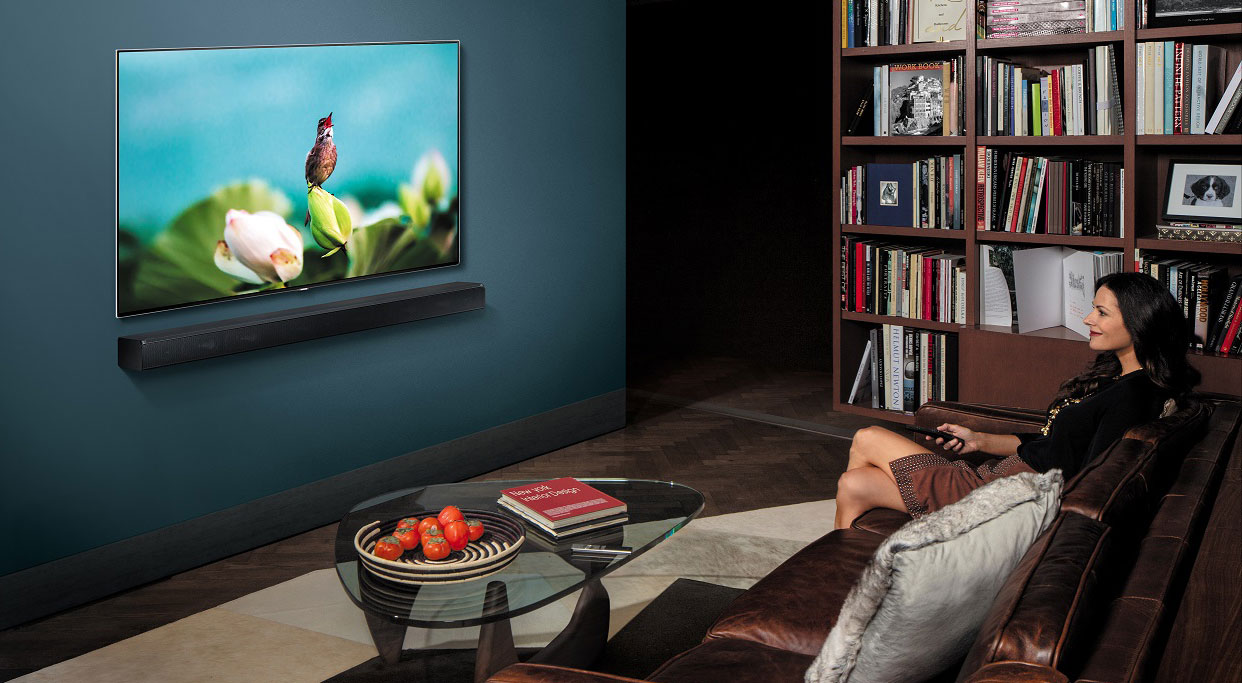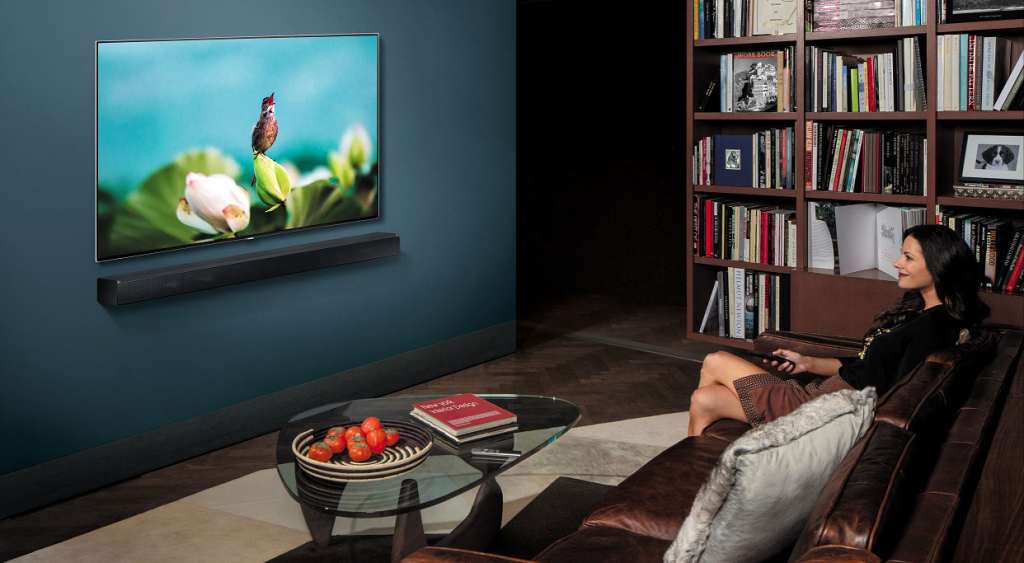 While the subwoofer-less soundbar is new for Samsung, it's not the first time we've seen deep bass from a speaker without a subwoofer, with both the Sonos Playbar (and by extension Playbase) as well as Bose's Music Monitors speakers capable of pulling out large amounts of rich bass amidst the other tonalities one needs for a full and rich experience.
Still, moving the woofers inside the speaker at the time they're making sound is new, and a unique approach to the minimisation of distortion. This technology, alongside the wide range tweeter, definitely means this soundbar — which is available in both standard (HW-MS650) and curved (HW-MS6501) — has our attention.
You'll find them in stores now for recommended retail prices of $799 for the standard and $899 for the curved, while optional rear speakers (SWA-9000S) will be made available for $249, with both soundbars supporting Samsung's multi-room audio technology compatible with existing speakers.
The Samsung soundbar range won't signal the end of the subwoofer completely, either, at least not yet.
Samsung will still be making a few soundbars in the M series that offer subwoofers alongside in a traditional way, meaning the main soundbar doesn't receive those cool technologies from the Sound+, but will see a fair amount of sound, wireless connectivity, and depending on the model you go for, possibly even a curve in its design.
Samsung's M series starts at $399 for the HW-M360, reaching $549 for the HW-M450, $599 for the curved HW-M4500, and sitting at $699 for the HW-M550.