Two additions are coming to Netflix this week, and while one is welcome, the other is not.
If you're one of the many, many, many Netflix subscribers in Australia this week, there's good news and bad news.
The good news is you potentially have access to a new feature. The bad news is that regardless of you using it, you'll have to pay more for the Netflix service.
The two are completely unrelated, they just arrive at the same time, with this week revealing two additions to Netflix.
First is news that Netflix will now support Dolby Atmos, the 3D sound technology used by many movies to not just send sound around you in a 4.1, 5.1, 6.1, 7.1, or 9.1 configuration (the first number is each of the speakers, the second is the subwoofer), but rather to send sound all around you, as movie and TV makers position sound in the 3D world and in space.
To do this, you need a special amplifier and speaker or soundbar setup that fires the sound not just out at you, but also up, bouncing the audio in your room at specific times to recreate the sound's position in space.
Several amplifiers do this already, as do a handful of soundbars from LG and Samsung, one of which we tested before its release last year, and while the availability of Atmos-enabled titles as been slim up until this point, the Netflix release adds a few more films, though the number is also small to start with.
As it stands, only one movie supports Atmos on Netflix, with the Netflix-produced "Okja" getting the 3D sound support first, to be followed by other productions later in the year, as well as the possibility of more movies and shows later on, too.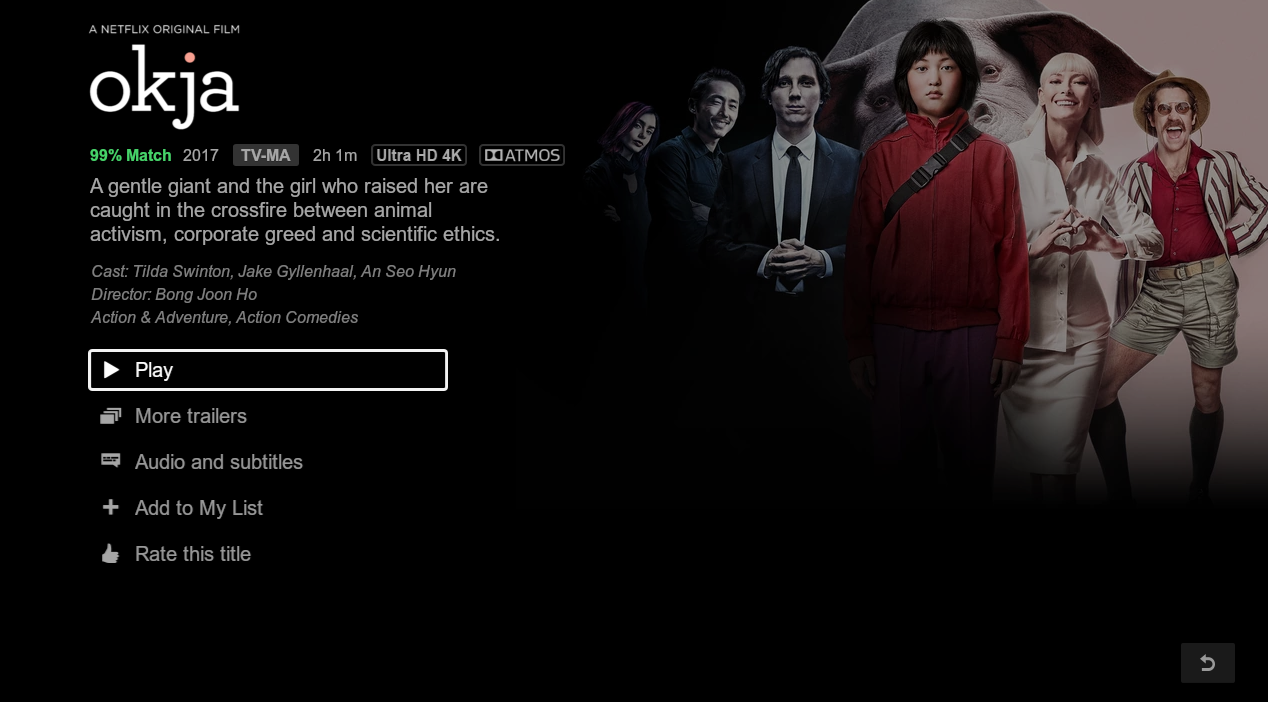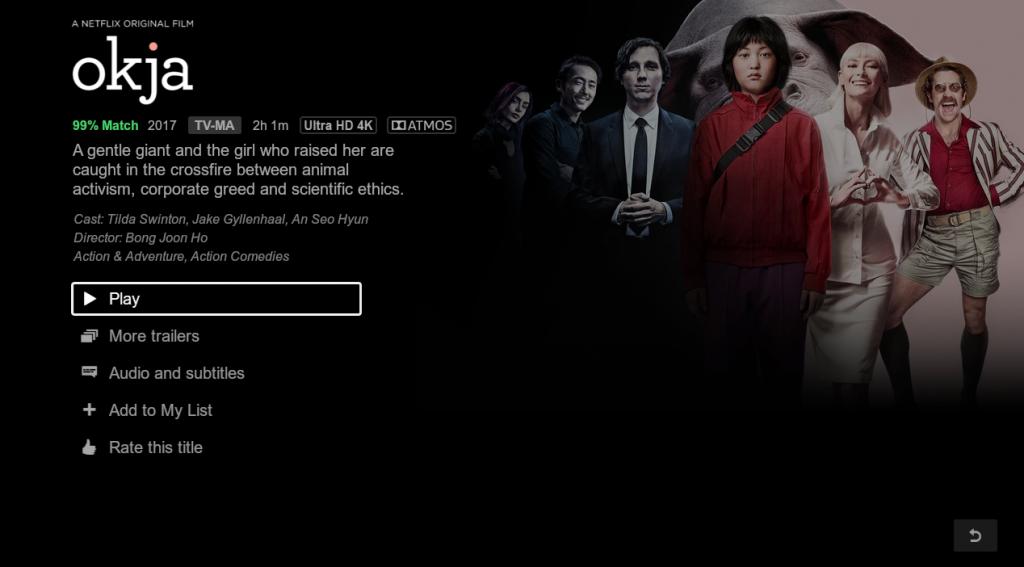 Generally Atmos-enabled audio is closely related to 4K Ultra HD video, so if you have a 4K TV and a Dolby Atmos setup, you'll find the best current quality of both video and sound, provided the media is supported by the technologies.
With this release, we're told that LG's OLED TVs for this year (2017) have been updated and enabled to support the Atmos technology, ideal since the TV's speakers are not only designed to support it, but also arrive in a soundbar that comes with LG's flagship OLED TV, the W7.
So that's the good news: Atmos support for everyone, limited as the releases are right now.
The bad news, however, is that Netflix prices are going up from today, because with a new financial year kicking over, a new tax has arrived.
Dubbed the "Netflix Tax", it's essentially a form of the Goods & Services Tax or "GST" as applied to digital media, and will likely affect any services delivered digitally, meaning Netflix, downloadable apps, and possibly music services too, increasing by a minimum of 10% to cover things.
For Netflix, it means the price has raised from $8.99 for the basic plan to $9.99, from $11.99 for the standard plan to $13.99, while the premium 4K-enabled plan sees a rise from $14.99 to $17.99.
That's bad news for your wallet, especially since the tax will likely make its way through other parts of the digital world, though it does tell us we need to maximise our use of Netflix a little more, and really get our money's worth, instead of just rewatching the same old shows and bingeing on a select few.