If you're in the market for a powerful new computer or a headset that lets you take on the future, Microsoft's big news this week is made exclusively for you.
While Windows makes up a fair bit of Microsoft's bread and butter, the world's most widely used operating system isn't everything Microsoft makes. Xbox is a big part, as are accessories, and of course computing power, since the Surface has become such a big brand.
The latter of these — Surface — is so big that it covers a few different ranges, but one of the computers hasn't seen a solid update in close to two years.
Originally launched back in October 2015, Microsoft's Surface Book received a slight update with a "performance base" improvement to the graphics chip last year, but that was it, and that means folks who like Microsoft's 2-in-1 have been left without an upgrade path in the same style, especially since computers are typically updated yearly.
However in 2017, two years on from the original, that changes, as Microsoft listens to feedback and gets the Surface Book back on track.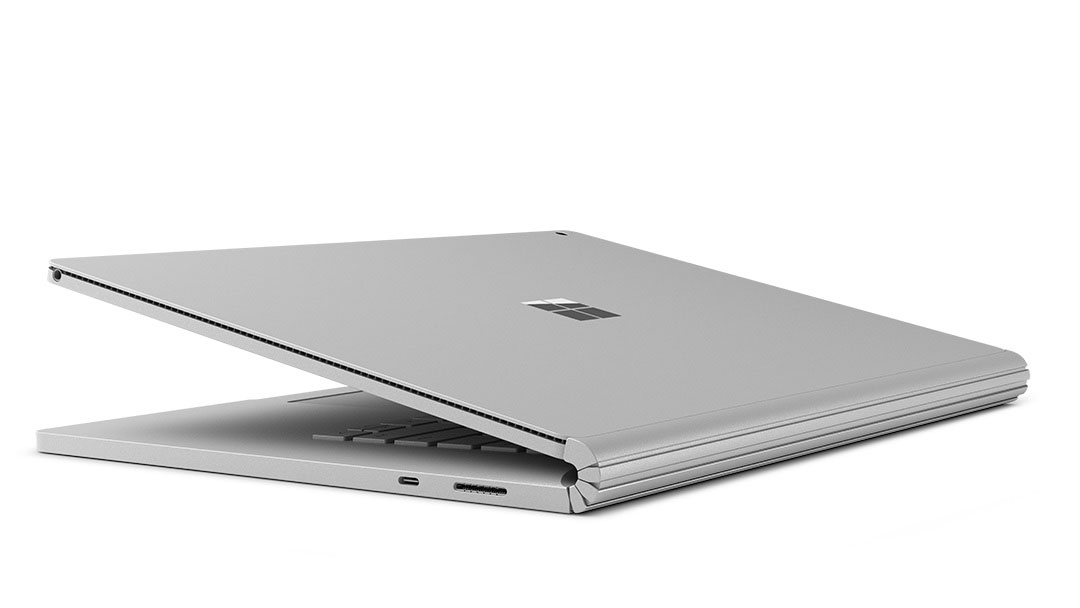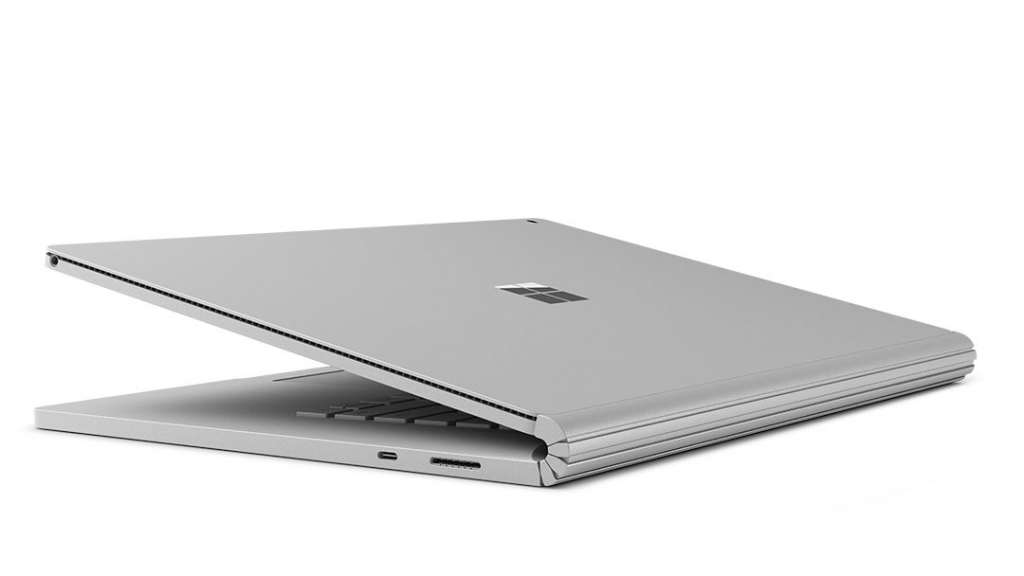 New this year will be the unsurprisingly named Surface Book 2, an updated generation that improves upon the 13.5 inch Surface Book by offering two variations, a 13.5 inch and a 15 inch, because some people like a bigger computer altogether.
Both variations will see new hardware as the Intel sixth-generation Core technology gets retired and replaced with newer eighth-generation chips, upping the graphics chip alongside to Nvidia's GeForce GTX 1050 and 1060 chips, and even changing the ports to finally — FINALLY — support USB Type C. Microsoft's special flat magnetic Surface port is still there, but USB Type C is finally a part of the package.
And that's not even the area Microsoft has reportedly focused on, with more battery life capable of delivering up to 17 hours of video playback, suggesting Microsoft has done some work with the hardware in the Surface Book 2.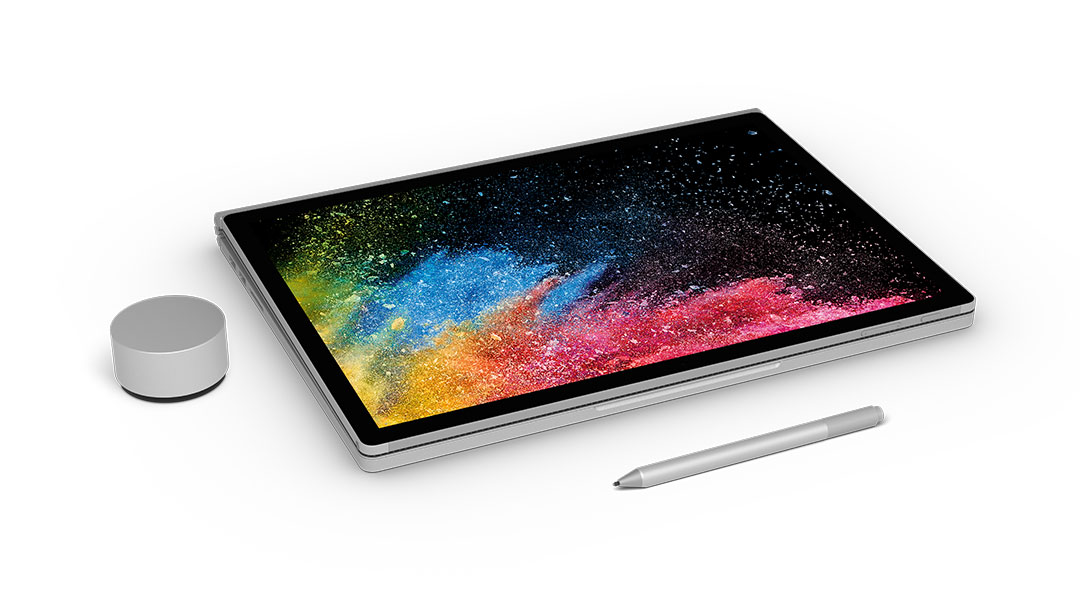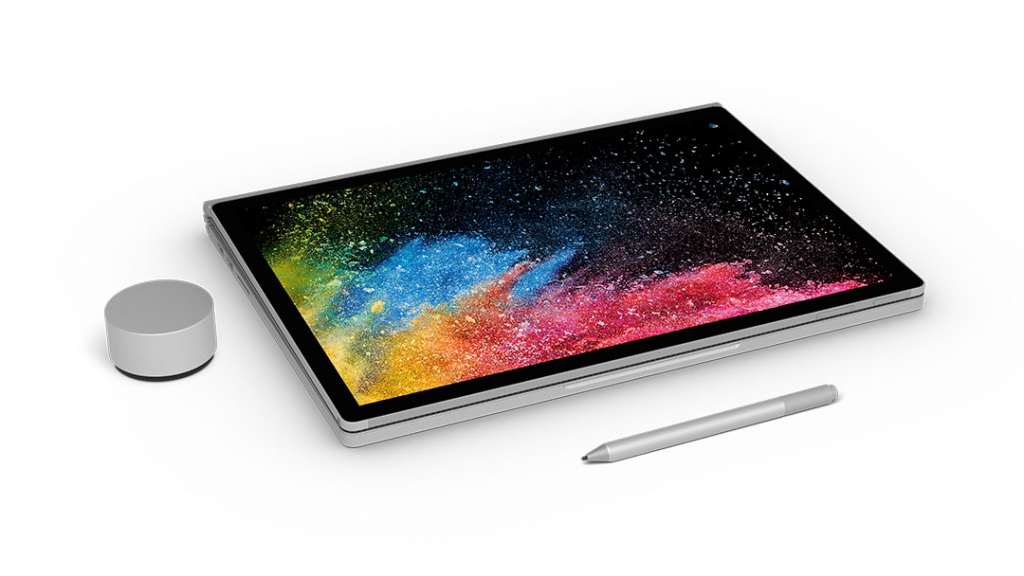 You'll still find a big detachable touchscreen with Microsoft's PixelSense display technology, not to mention support for the Surface Pen stylus and on-screen support for the Surface Dial, the circular almost-3D mouse Microsoft released earlier on for the Surface Studio, except now the whole thing can be properly portable.
Australians will see the super new 13.5 inch Surface Book 2 from $2999 when it lands sometime in November with 256GB storage and 8GB RAM to start, though there's no word as to when we'll be seeing the 15 inch variant Microsoft talked up.
Interestingly, we will be getting a more budget-focused Surface Book 2 with a seventh-generation Intel Core processor and no dedicated graphics for $2199.


Microsoft's attention on its Surface Book computers isn't all the company has been talking up this week, however, because all of that love the company has for virtual reality, augmented reality, and the merging of both in mixed reality, has finally come to a product release, or quite a few of them.
With the latest Windows update, Microsoft now supports Mixed Reality headsets, and there will be a few of those coming to Australia.
Think of these as virtual reality headsets, but with the ability to switch on something and see through them, allowing you to transpose the digital world on top of the real world, blending the two.
In a way, it's like Microsoft's HoloLens technology, only much more economical, because while HoloLens fetched a price closer to the $4000 locally, the Mixed Reality headsets being made by Microsoft's partners will retail for far less.
Specifically, they'll go for $799 locally. All of them, whether you choose from Lenovo's Explorer with motion controllers, Acer's headset with motion controllers, Dell's Visor with motion controllers, or HP's headset with motion controllers, you will essentially be getting the same headset in a slightly different design for the $799 price tag.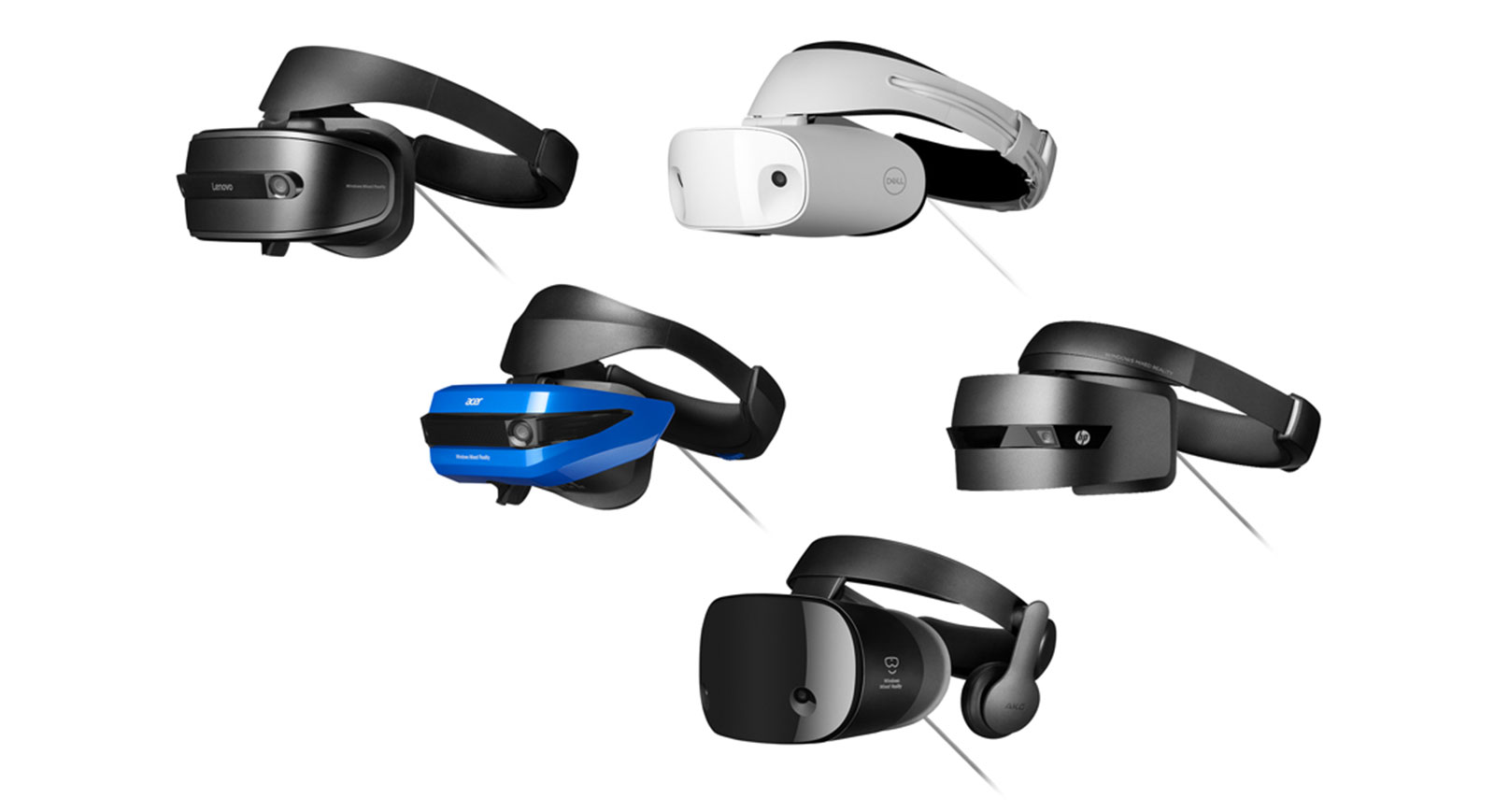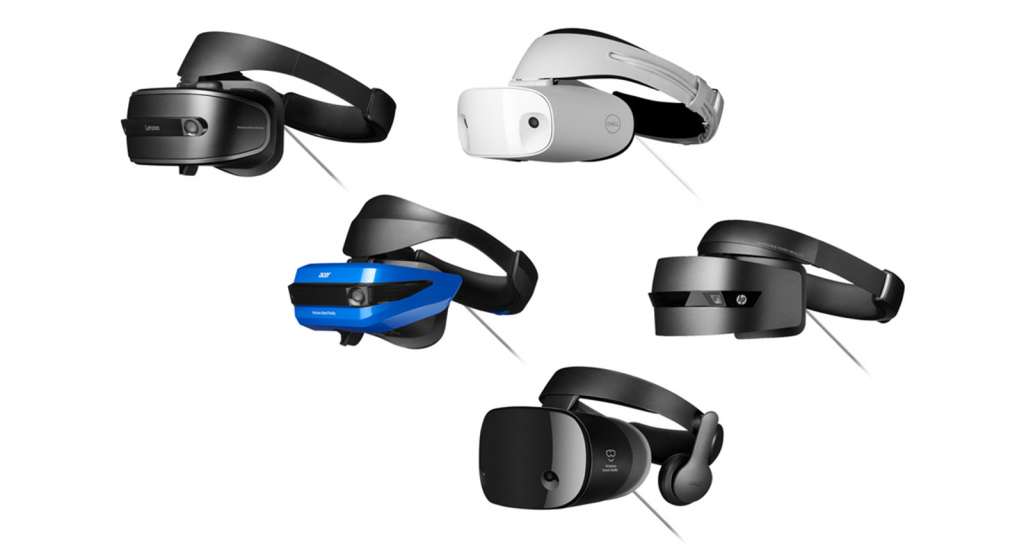 We need to stress that while they're being made by quite a few companies, they are all largely the same, supporting two LCD screens at 1440×1440 each, up to 105 degrees field of horizontal view, tracking handled by the headset, and a front-hinged display so you can flip the headset up while you're working. Really, they just come with different manufacturer names and designs, because the technology inside is largely the same.
And that's where things get a touch interesting, because with Oculus just recently dropping the price and HTC Vive starting to become more cost effective, Microsoft's Mixed Reality headsets are in a very curious part of the market.
What separates the Windows Mixed Reality gear from the VR headsets offered by the likes of Oculus and HTC could end up being compatibility, with Microsoft's Mixed Reality technology reportedly not needing a brand new super impressive computer like their properly VR counterparts.
That might be enough to drive people into the arms of Windows Mixed Reality, but we suspect this will be one of those things that will need to be seen before flat out spending the money on, especially since Steam gaming compatibility for Windows Mixed Reality will likely be one of the major killer apps, and it's still very much in a "coming soon" state.
In any case, we'll let you know when that changes, and when we have a review of either a Mixed Reality headset or the new Surface Book 2 (or both!).