A crop of new computers is on its way from Microsoft, as the company bumps its Surface range to new chips and price points. What's new? We'll go hands-on and find out.
As a consumer, you have a startling amount of choice in the world. You have scores of shoes, a grand supply of groceries, and a super assortment of smartphones. Essentially, you get oodles of options, and that's what helps to make for a healthy and competitive market.
The game is no different in the computer world, and while we're almost at that crossroads to determine if tablets will end up truly killing the laptop and desktop altogether, there are still some great options on their way out that show the latter two concepts are here to stay.
Microsoft is responsible for three of the variations of that, and the company let us go hands-on with its latest models recently, offering a glimpse into what the current generation of computer shoppers have to look forward to in the new generation of Surface computing.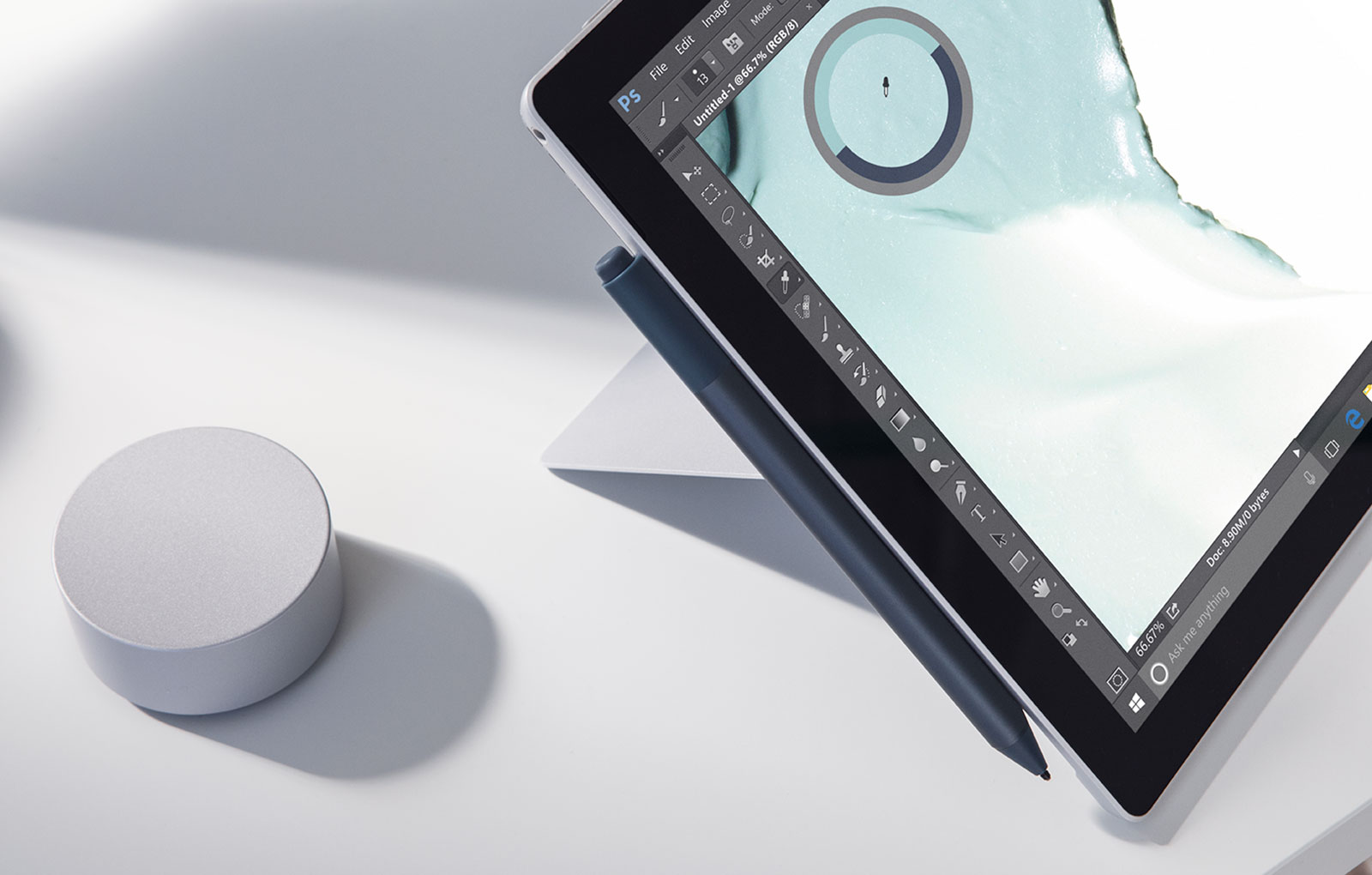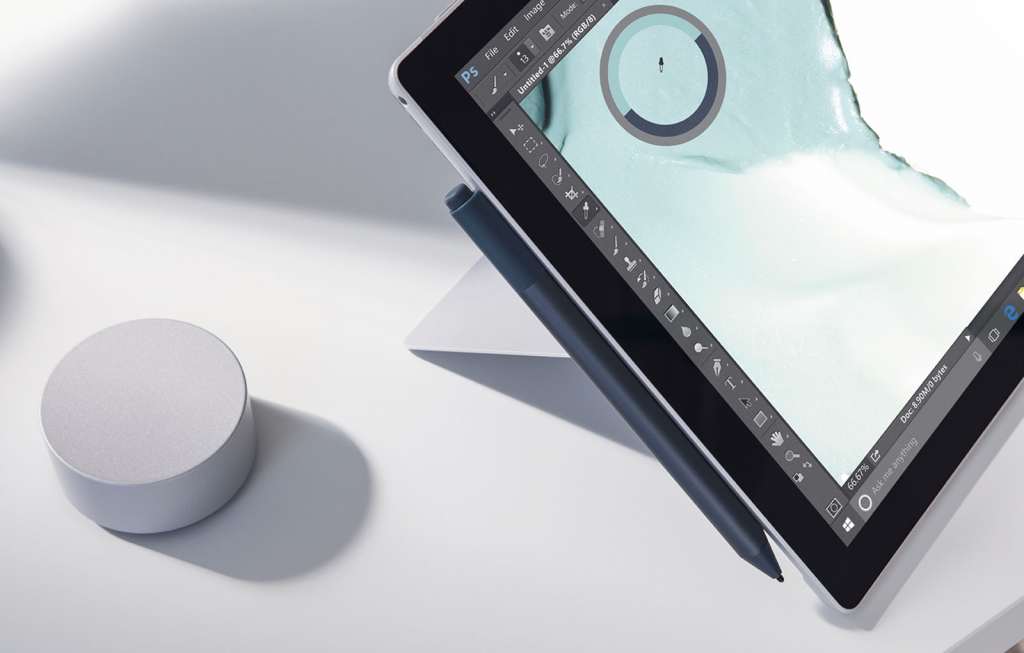 Surface Pro
Microsoft's most established bit of computing hardware is easily the Surface Pro, and for its fifth generation, the hardware is a updated and refined.
While Microsoft has killed the numbers from this generation, the hardware is slightly refined, with softer and more curved corners and an updated Intel processor.
Outside of these changes, the majority of the changes are based on accessibility, with a new hinge with smoother motion and a pen that is now optional and provides 4096 pressure sensitive levels instead of the usual 1024, making drawing that much more realistic and like the real thing, ideal for competing against devices like the iPad Pro.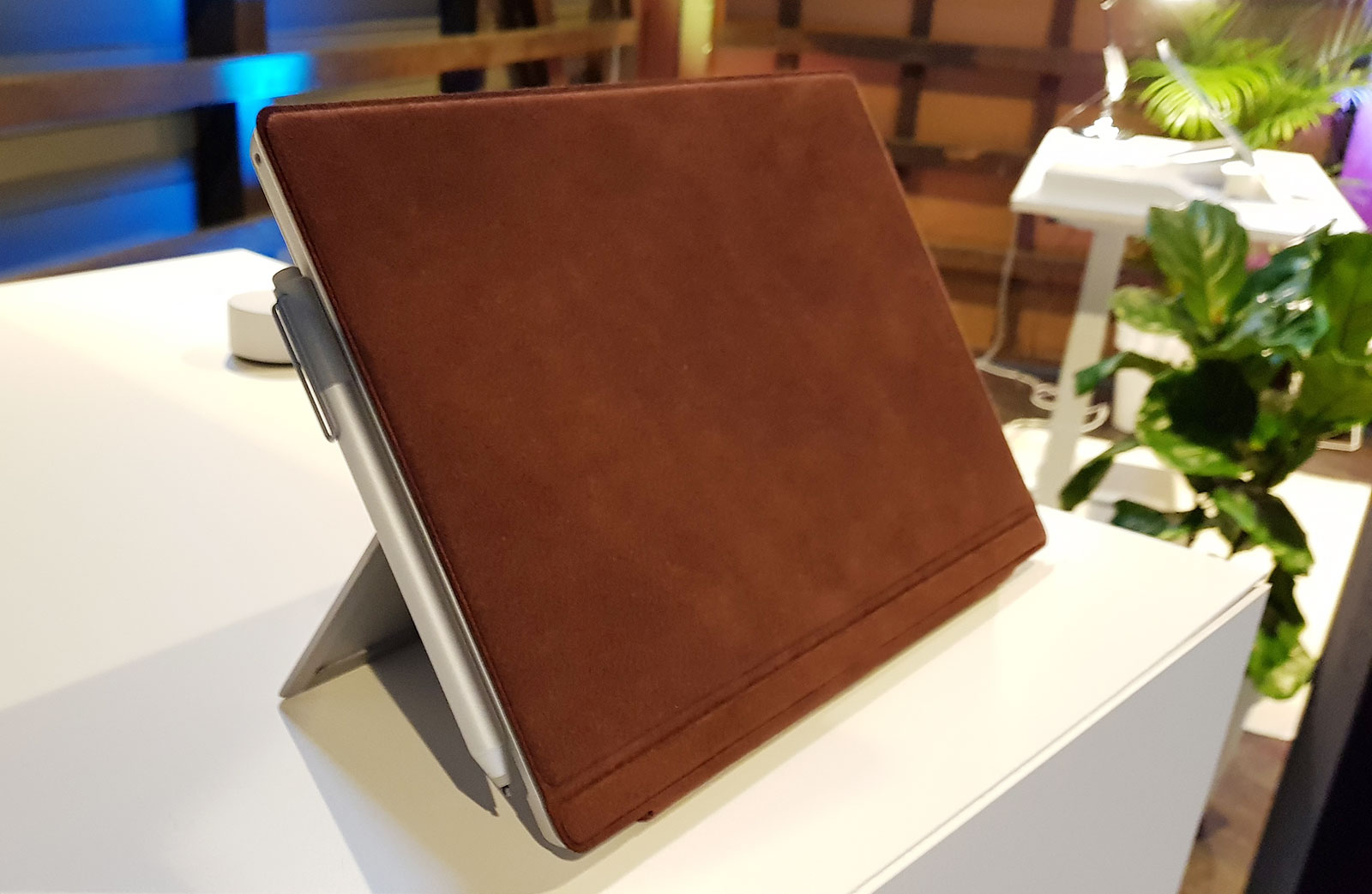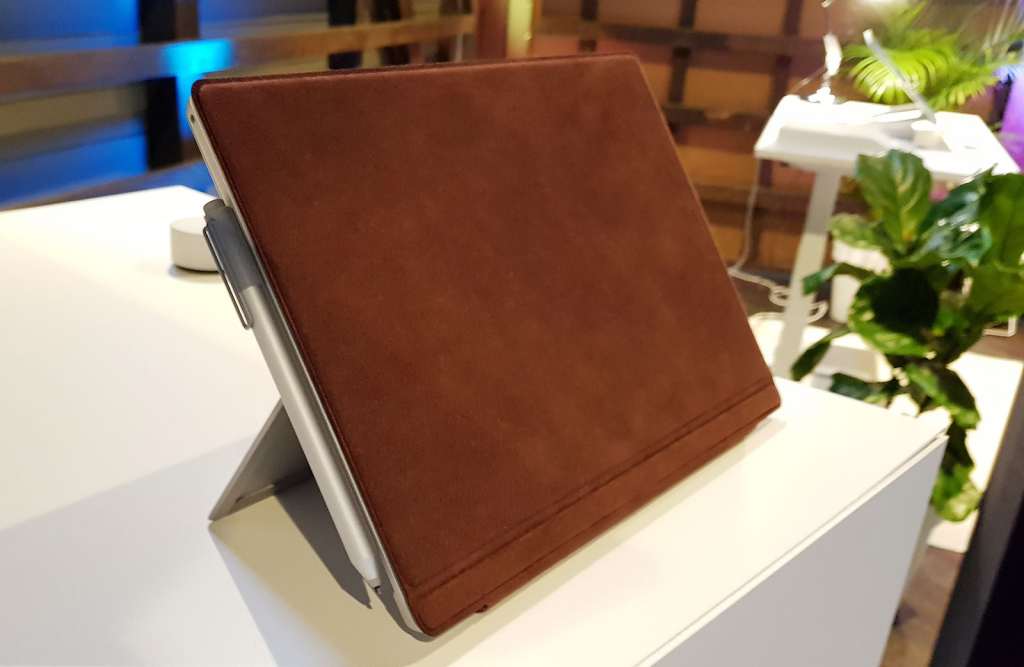 Surface Studio
One device we'd definitely like to spend more time with out of the range is the Surface Studio, a massive all-in-one with a huge 28 inch display and a very pretty, very elegant design.
Technically under the hood, the Surface Studio isn't far off Microsoft's Surface Book, but the design is cute with very cool chrome rods and custom tuned springs to hold the whole display up.
All in all, it's easily one of the most elegant the desktop machines we've seen, even if its price tag borders on ridiculous.


Surface Laptop
The newest and most intriguing generation is the Surface Laptop, a sort of compromise between the big meaty laptop that is the Surface Book and something made to be slimmer, lighter, and for a different generation of individuals.
Focused on students first, Microsoft's Surface Laptop is what happens when a company decides that everyone else — from Asus to Lenovo to Dell — is doing the student laptop all wrong, and that it needs a different touch.
The computer in question is a little different, and not just because it has a slightly fuzzy keyboard nor because its specs are more in line with what is being offered from Microsoft's more professionally-intended Surface Pro computer.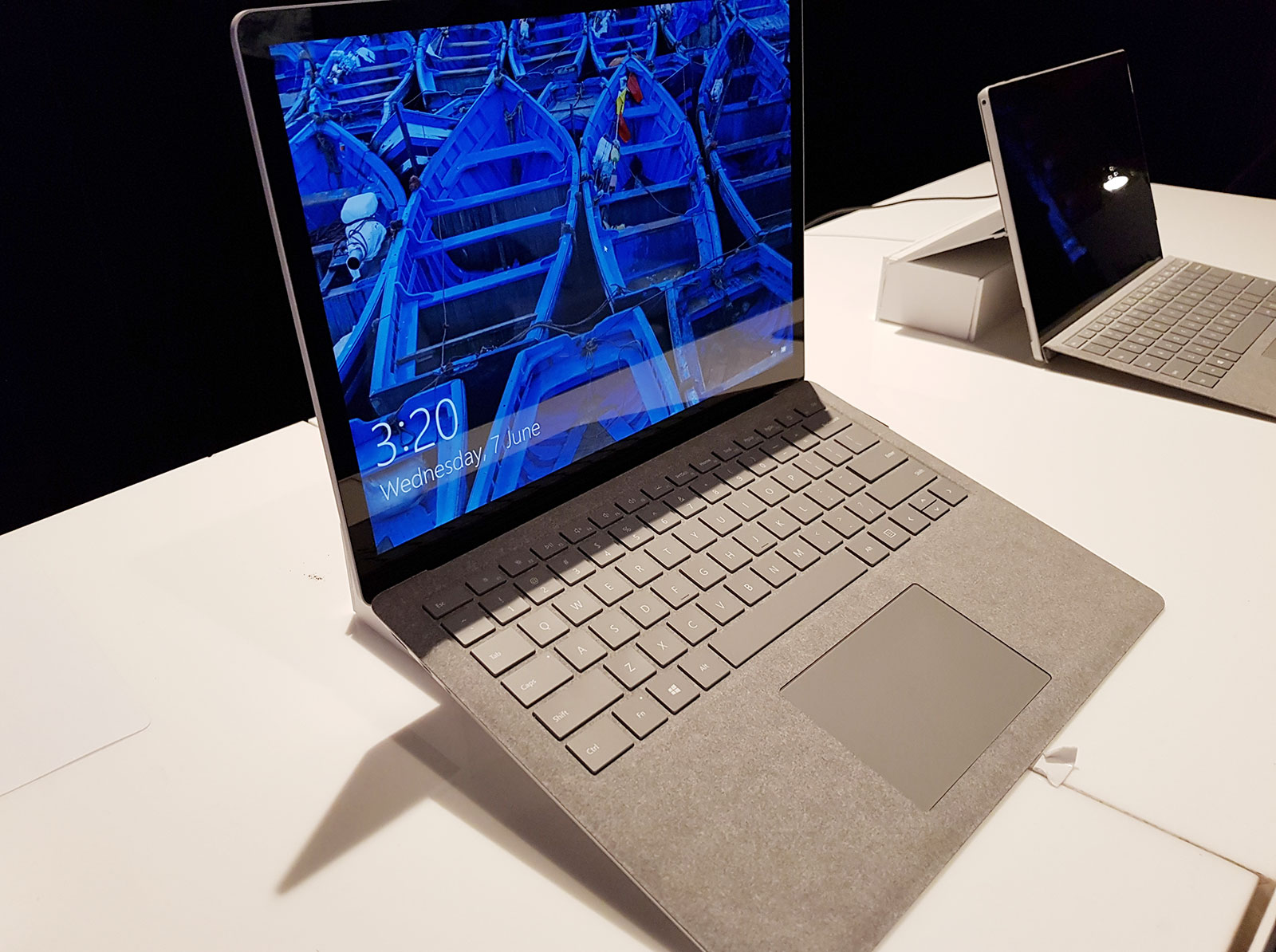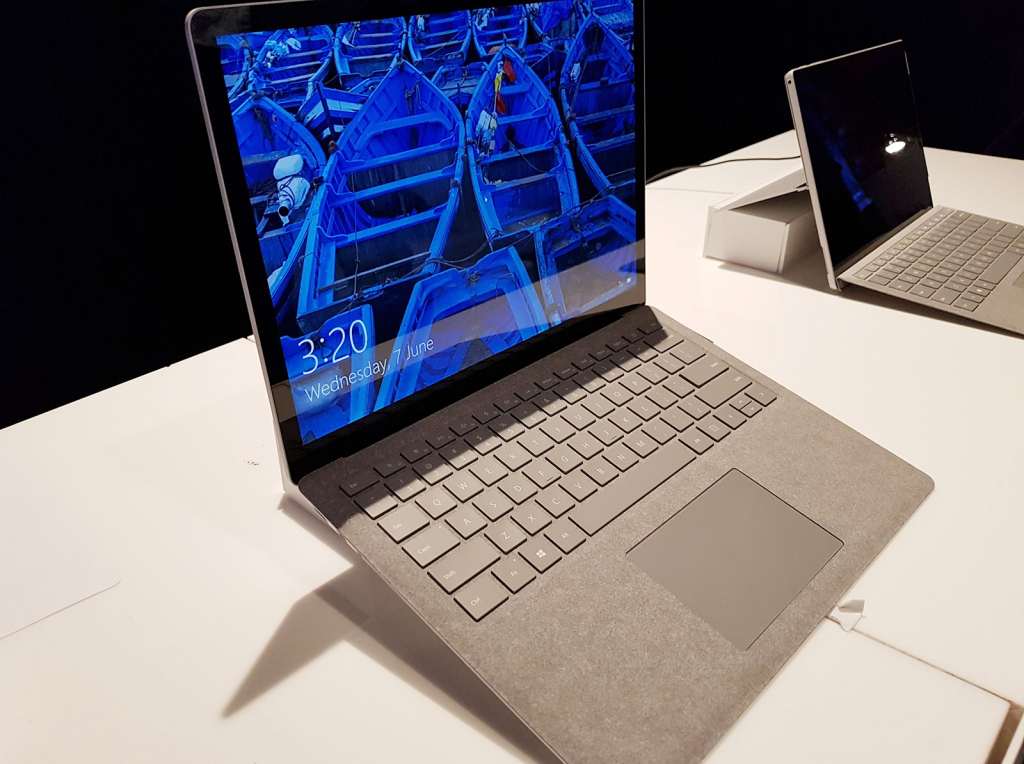 No, it's because the operating system is designed to be different.
Let's get one thing clear: you're still getting Windows 10, and it will run all the things Windows 10 will run, but there's a catch, and it's a mighty big one.
You can only run apps downloaded from Microsoft's online store.
That's part of what makes the Surface Laptop unusual, and it's a feature that Microsoft calls as such because it's part of the controlled performance environment.
The logic works like this: by locking down the operating system in this way, Microsoft can control the performance and the security. In theory, you can't get malware or viruses because to be executed, they have to exist in the Microsoft online app store, while the performance is handled because Windows 10 S — the variant Microsoft uses on the laptop — keeps the machine running the same from the moment it's first switched on until years later when you stop using it.
In a way, that's the Microsoft Windows 10 S promise.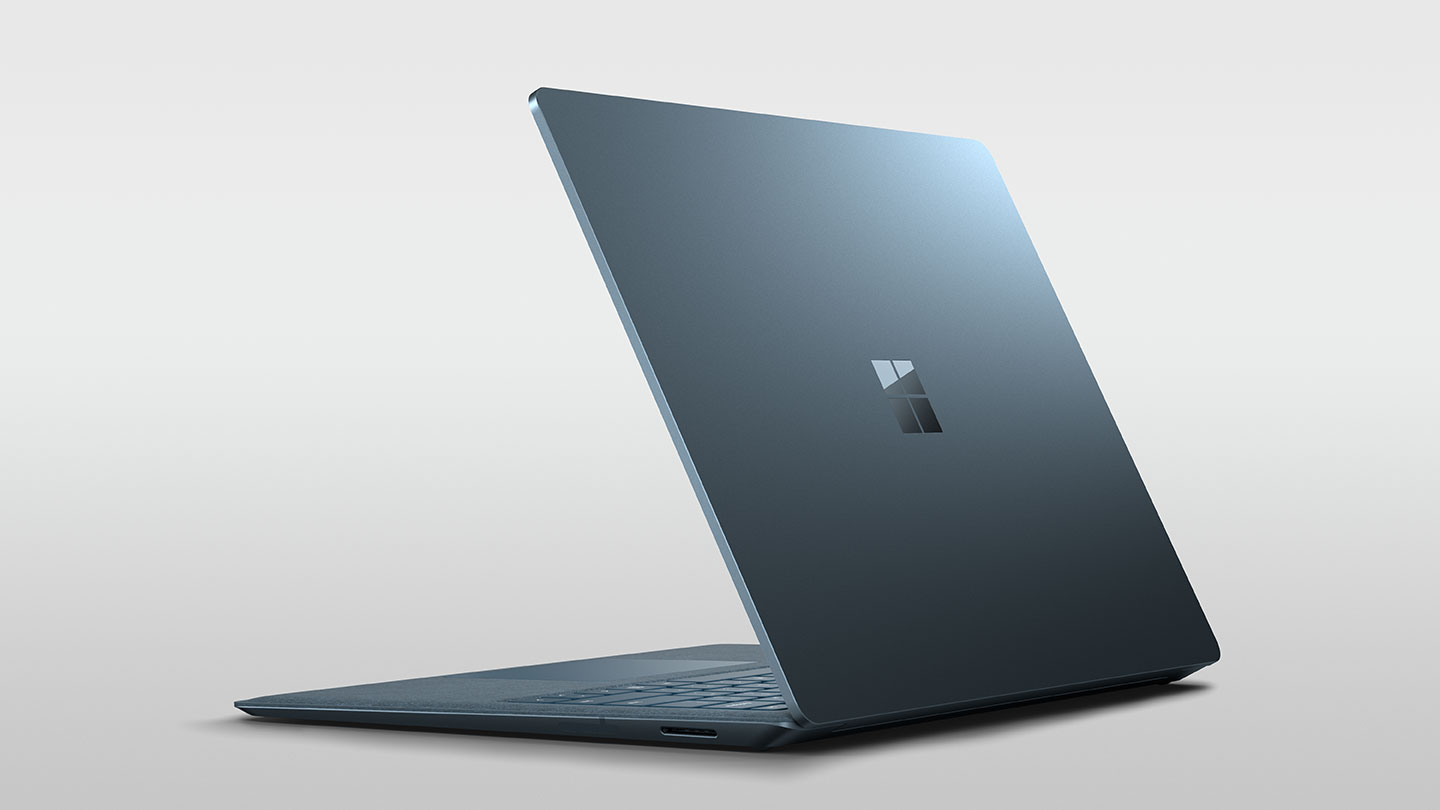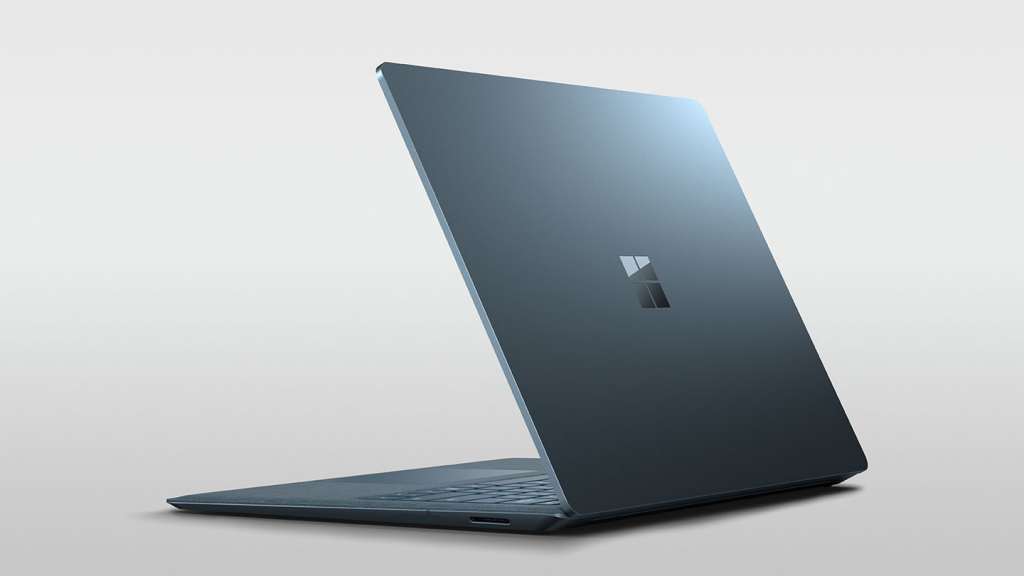 Unfortunately, this promise also means that apps you may regularly rely may be not able to installed, and anything that hasn't been made available in the Microsoft app store cannot be installed here, and that's no small list.
Adobe Photoshop doesn't yet feature, nor does anything else in the Adobe Creative Cloud. Uni students will miss out on Endnote and Scrivener, game developers can't find Unity, and anyone keen to be a programmer won't yet see Microsoft's Visual Studio in the store, making none of these installable.
Just think about that for a second: Microsoft's own programming environment that is Visual Studio isn't yet in the Store, meaning it can't yet be installed on a Surface Laptop.
You can't even find Google Chrome, meaning Microsoft's Surface Laptop will lean hard on Edge instead. Now Edge is a good browser, but it's not Chrome, and it lacks some of the Google login features and password storing bit and pieces that makes Chrome cool, not to mention rendering websites the way Chrome does, and that's the problem: you're stuck using things you may not agree with.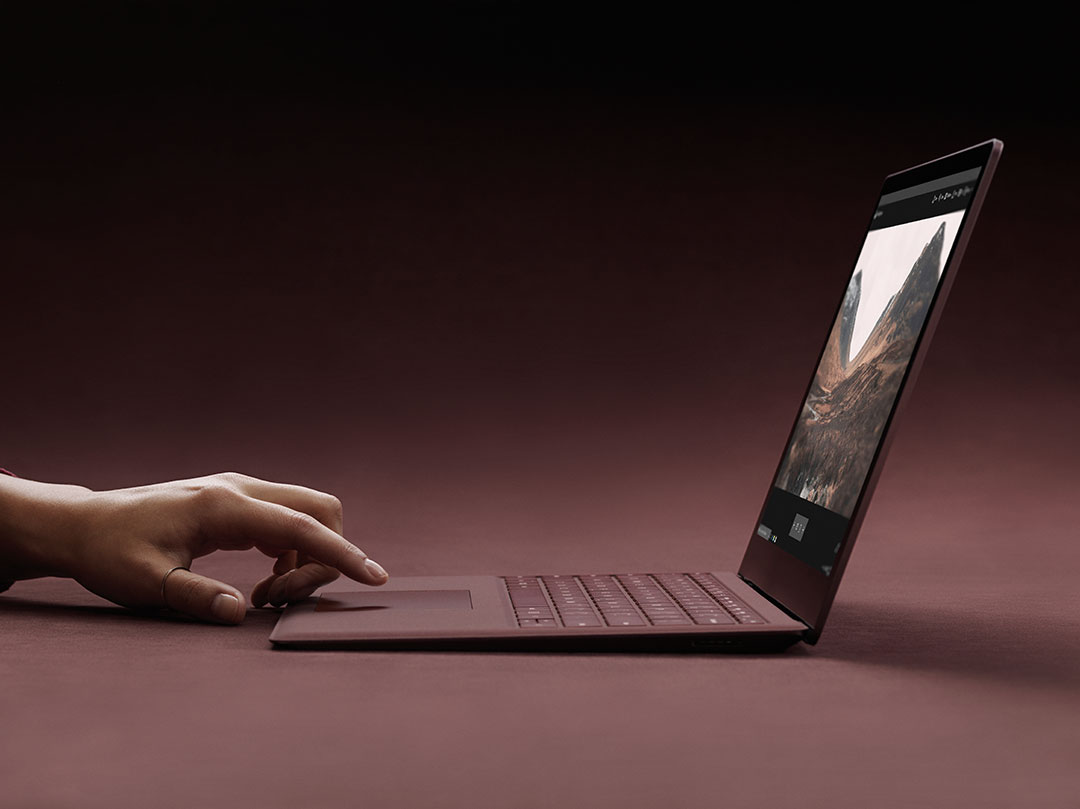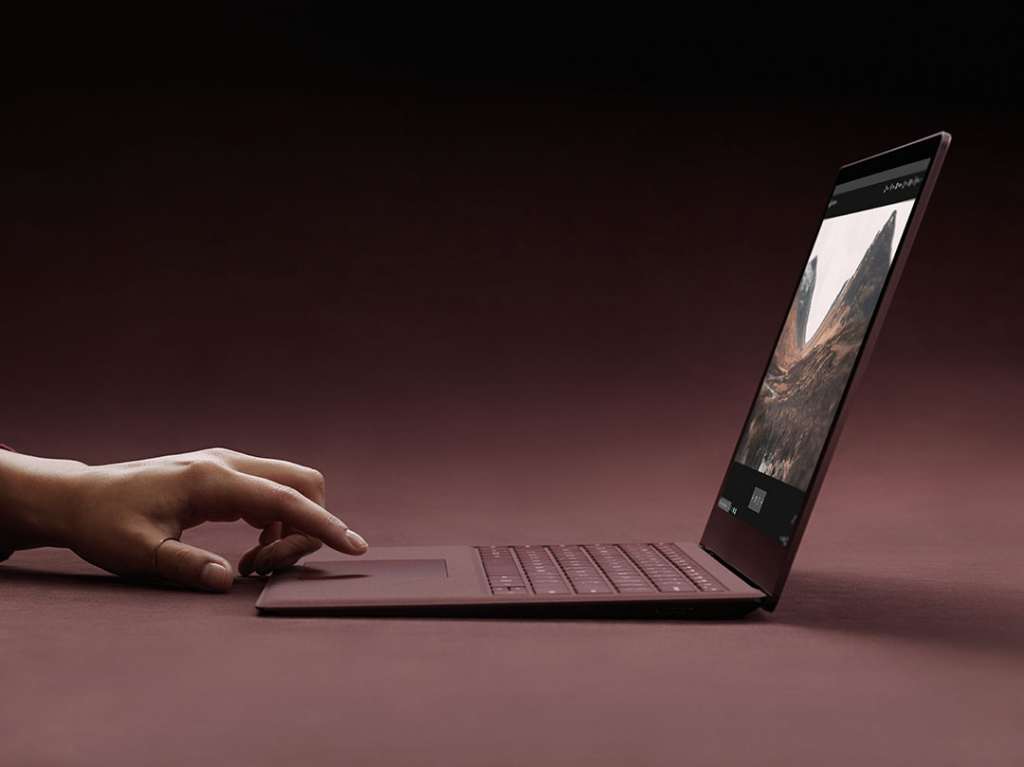 Microsoft's use of Windows 10 S does come with a built-in fix, however: if you don't like 10 S, you can opt for a one-time switch to regular Windows 10, where you can install whatever you want just like with regular Windows.
You can't go back once you've gone down this route, and after the switch, there's no guarantee that you'll get the computer performing the same as it would with Windows 10 S, with the differences likely exhibited in battery life and long-term performance, but it's there as a possibility, a sort of patch if you will for the things Microsoft hasn't quite made work with its new operating system.
It's a curious notion, too, and one that next year will actually cost money to flip the switch on, but you have to wonder why Microsoft hasn't gotten behind more companies to push them into its app store.
A bigger question, however, is how hard it is to get something potentially problematic into the Microsoft Store, a question we base on the amount of terrible apps that made their way into the Microsoft Windows Phone app store, something which let down the Windows Phone ecosystem very quickly.
We have to hope Microsoft does a better job getting more apps into its store, and it needs to do it ASAP, convincing the likes of Google, Adobe, Autodesk, Unity, and plenty of others, because a university-focused laptop that can't run apps made for use at university will run into problems very quickly.
And that would be a terrible shame, too, because from what we felt of Microsoft's Surface Laptop, the system is well designed with a light weight and comfortable form-factor, not to mention a touchscreen and support for face login using Windows Hello, something laptops are still struggling to include a couple of years after its introduction.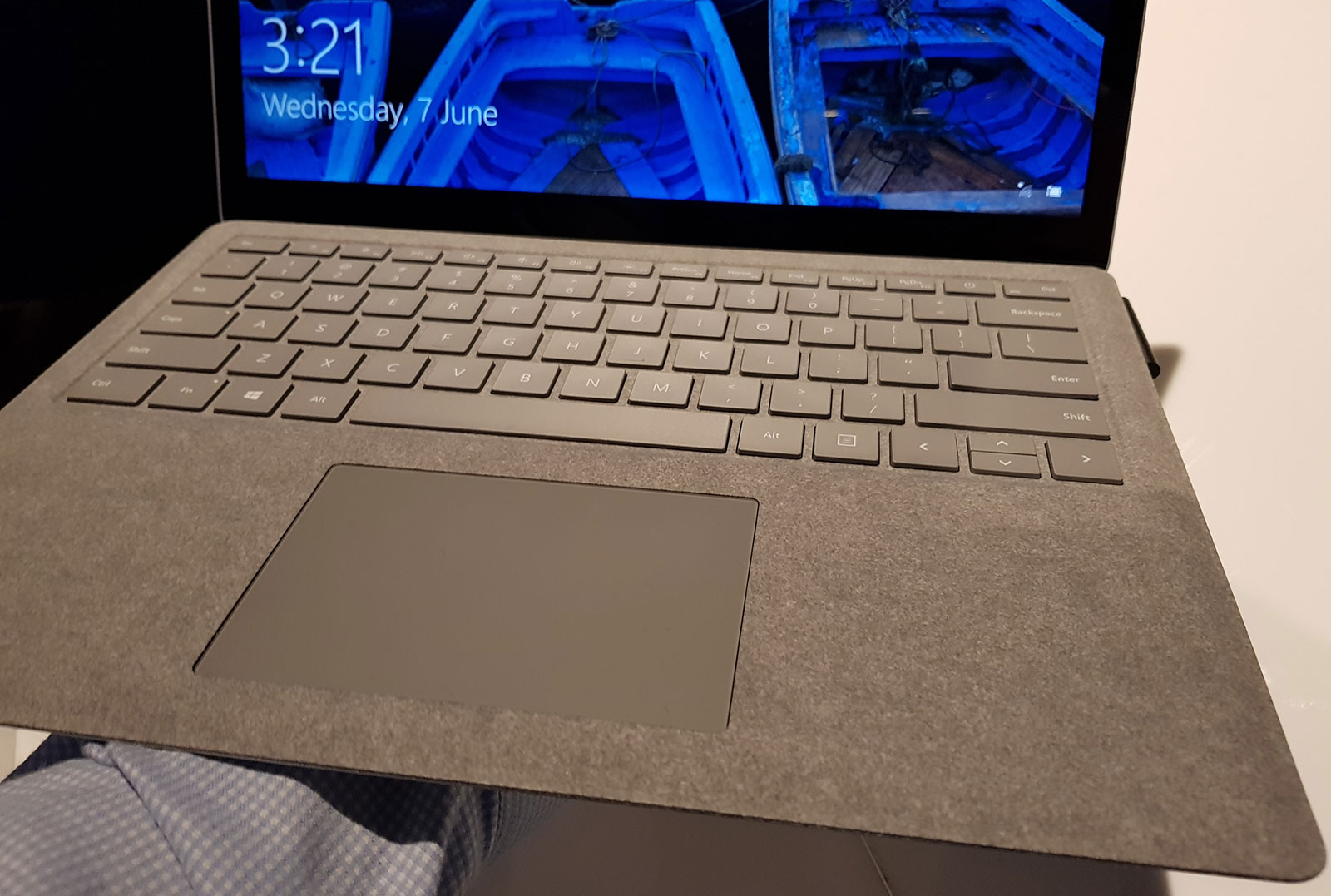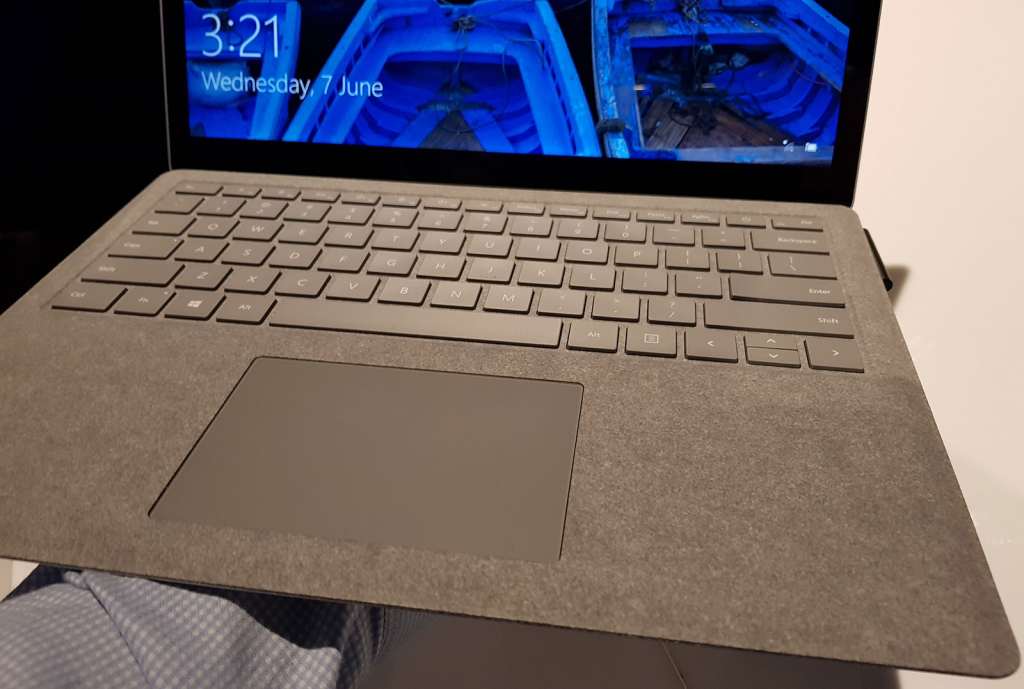 Outside of the operating system, our one quibble for university is that Alcantara-covered keyboard, a surface that is less fuzzy than its appearance might initially suggest, but that still doesn't look like would survive coffee, wine, or ramen.
Microsoft's local people told us that "it stands by the quality of its products", but wouldn't say if it would replace the keyboard on the Surface Laptop if it was worn quickly from the ravages of food and liquid, but it's the one other question mark the Surface Laptop pops up with.
Beyond it, and Microsoft could have a winner, we'll just have to wait and review to see. Look out for one of those, shortly, by the way, because with the release date around the corner, you can bet we're hankering to find out if Windows 10 S makes the Surface Laptop shine.