You know those pesky numbers that designated whether a computer model was a new one or not? Forget about them, because where Surface is heading, it doesn't need numbers.
That's one of the messages Microsoft is talking up this week in China, where it has taken the time to launch an updated model of its Surface Pro tablet, a machine that helped it enter the laptop-tablet hybrid market and show the world how Windows portables could be made.
It's been an interesting five years since Microsoft first re-purposed the "Surface" name, a branding that once belonged to its massive TV-based stationary tablet, realising instead that Surface could be a new brand of tablet that people could take with them rather than just use in one place.
Those five years have seen Windows 8 turn to Windows 8.1 turn to the more successful and easier to use Windows 10, while Surface itself has gone through changes. The lighter and more simple original Surface — Surface RT — tablets have gone, and even the educational stab that was Surface 3 has faded away.
Instead, we have the Surface Pro tablet-first-laptop hybrid, the Surface Book laptop-first-tablet-hybrid, the massive Surface Hub tablet-TV-whiteboard, Surface Studio's large 28 inch all-in-one, and the recently announced student-focused Surface Laptop running a lighter version of Windows called Windows 10 S.
The Surface Pro is easily the longest running of the range, but this week the Surface Pro is a little different, losing the numbers to indicate which model we made our way up to and basically doing what Apple has previously done: change the name so it reflects only the name, not the generational number.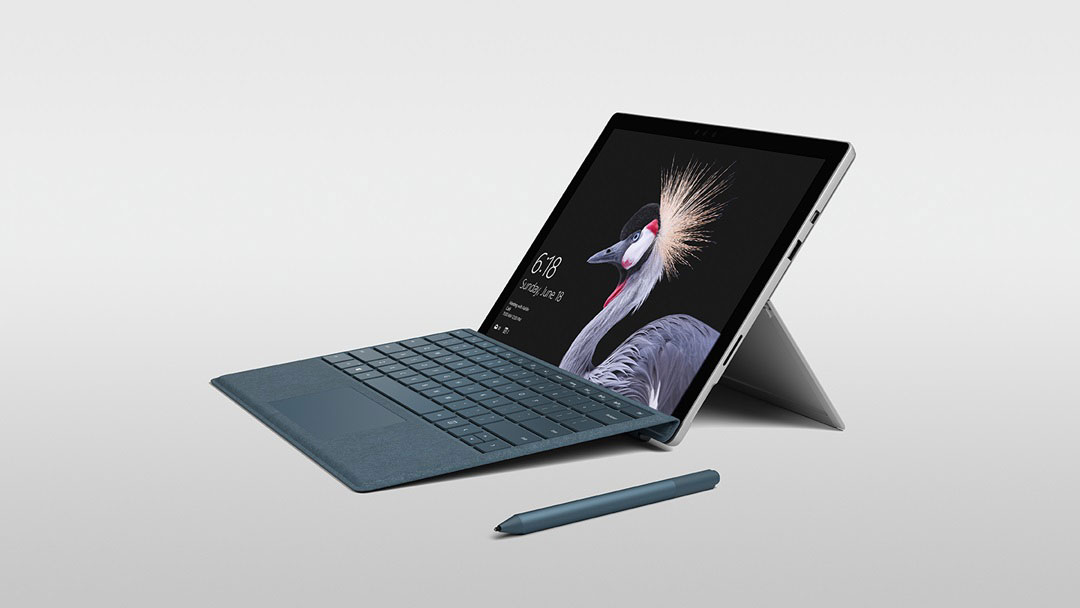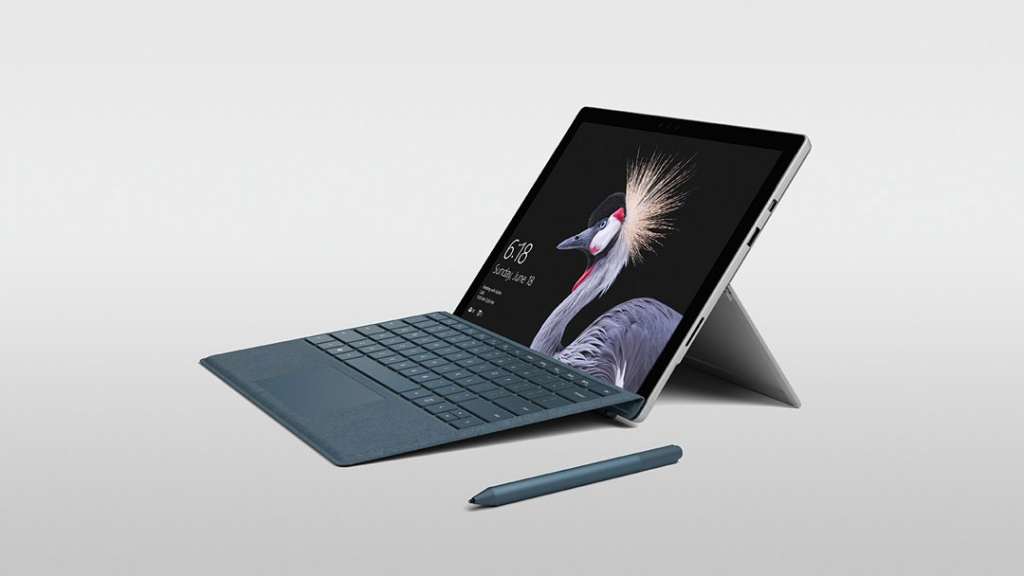 The too long, didn't read (TL;DR) of this is simple: the Surface Pro 5 isn't called the Surface Pro 5, but rather the Surface Pro, but outside of a name, what's changed?
Looking at it from the pictures, you might be inclined to say not much, and you'd be right, at least from the outside. The corners are a little softer, and the Surface tablet looks a little more refined, but initial glances still reveal the Surface Pro to be the 12.3 inch device we've seen it as for a while now sporting the highly unique 2734×1824 resolution it has touted for as while now.
You'll still find solid-state storage here — from 128GB to 1TB depending on how much you want to pay — and the option for between 4 and 16GB RAM, with 802.11ac WiFi and Bluetooth 4, too.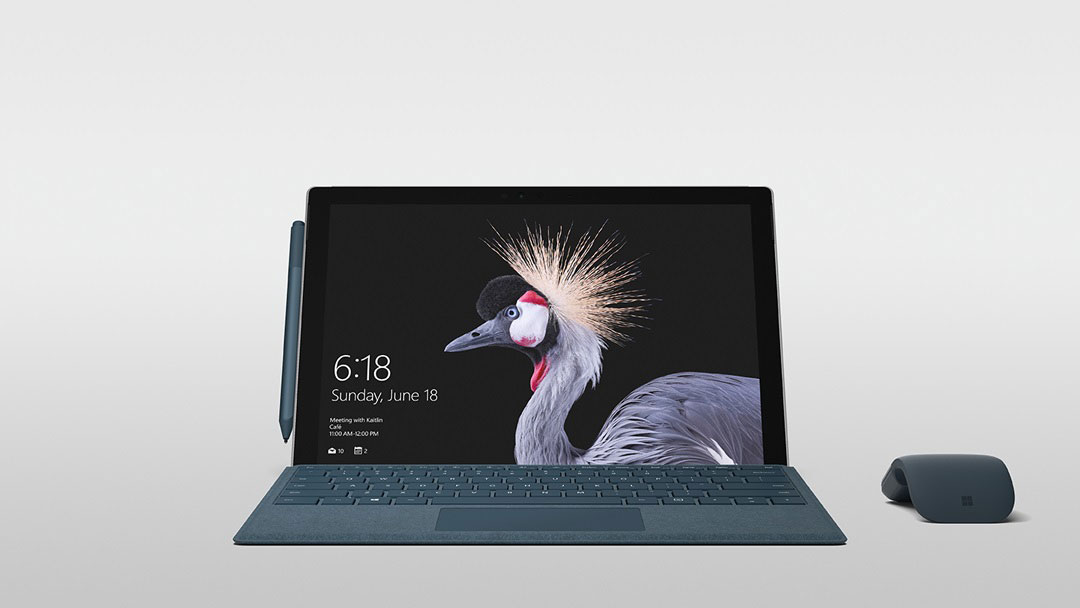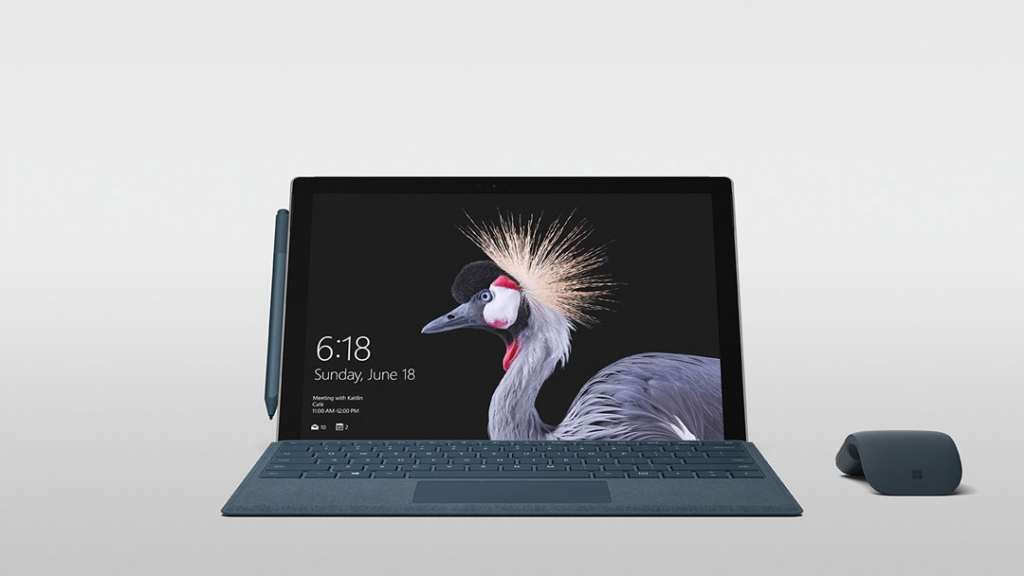 New to the Surface Pro — see, no number being used — is the latest in Intel's processor technology, with the seventh-generation "Kaby Lake" technology, bringing the Surface Pro finally in line with what other manufacturers are doing, offering it in either a low-power Intel m3 processor, or as more gutsy Core i5 or i7 variant.
The battery has been improved too, offering up to 13 hours of battery life instead of the mere 9 offered previously.
And all of this sits inside of a magnesium body complete with a kickstand — no changes there — though the stand now offers a close to flat point at 165 degrees.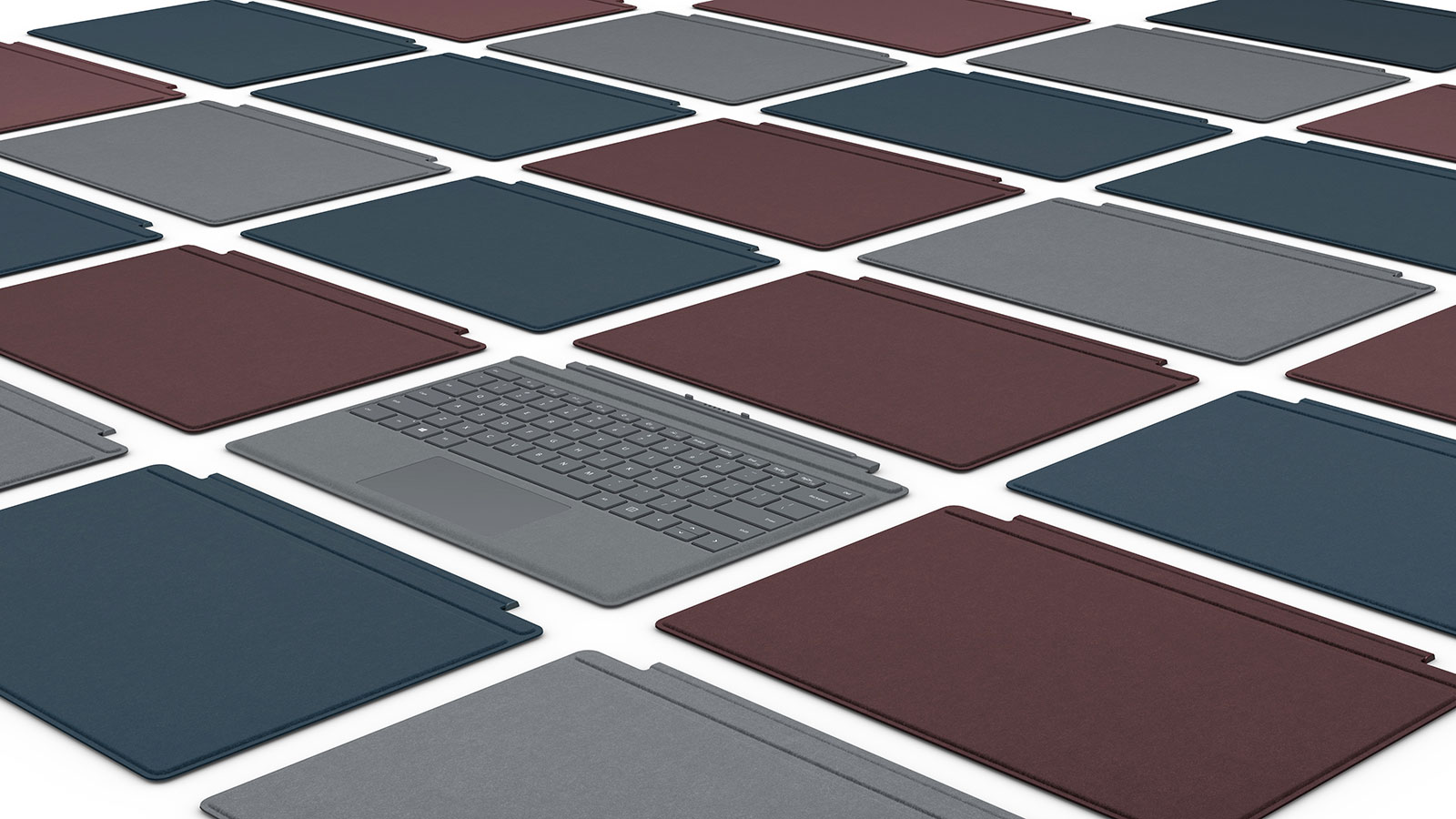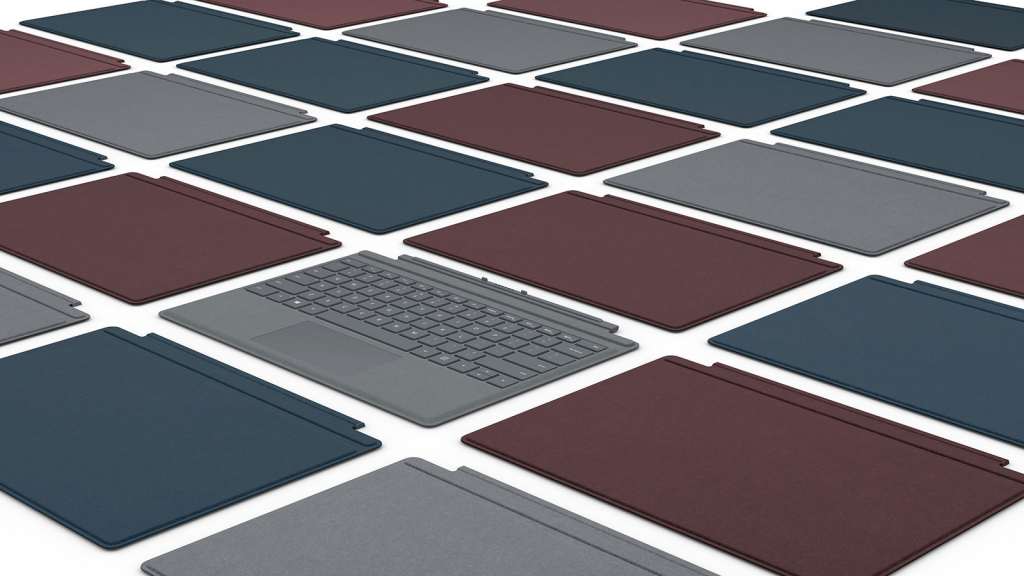 Outside of the latest Intel processor and a bigger battery, the changes appear to sit around the accessories, with a more pressure sensitive Surface Pen that is now optional (sigh) and the softer fuzzy Alcantara-laden Surface Pro Type Cover including a glass trackpad with five fingers of touch support and 500dpi resolution, while the keyboard itself arrives — like the Pen — in more colours.
Not a fan of the Surface grey? Go with blue. Or black. Always bet on black.
Microsoft appears to be targeting a release date of June for its new Surface Pro, with the tablet starting at $1119 in Australia for the Intel m3 variant with 4GB RAM and 128GB storage.
The better spec is clearly the Intel Core i5 variant with 8GB RAM and 256GB storage — you know, the spec with room to move — though the range can be pushed all the way up to an Intel Core i7 with 16GB RAM and 1TB for $3999.
And you know what this means? Current Surface Pro 4 models should see a reduction in price to make way for the new stock, so if you don't mind missing out on the better battery life or newer processors, you could snag a bargain.