The attempt to change the desktop won't come cheap, and if you're a creative type keen to see how Microsoft's Surface Studio changes your home or work life, prepare to pony up the cash.
This week, Microsoft's desk-based addition to its Surface Range is seeing release in Australia, around six months since the company first announced the product would be coming way back in October of last year.
Built more for a type of worker and creator after a big screen and a more tactile working environment, the Surface Studio is a 28 inch all-in-one computer designed to be touched, prodded, and used with those little members of our had commonly knows as fingers.


You can also use a mouse and stylus to get a little closer to your work, drawing directly on the screen with the technology that has found the Microsoft Surface Pro and Surface Book range fame, though Microsoft also has released an accessory that should deliver even more control specifically for the Studio desktop computer: the Surface Dial.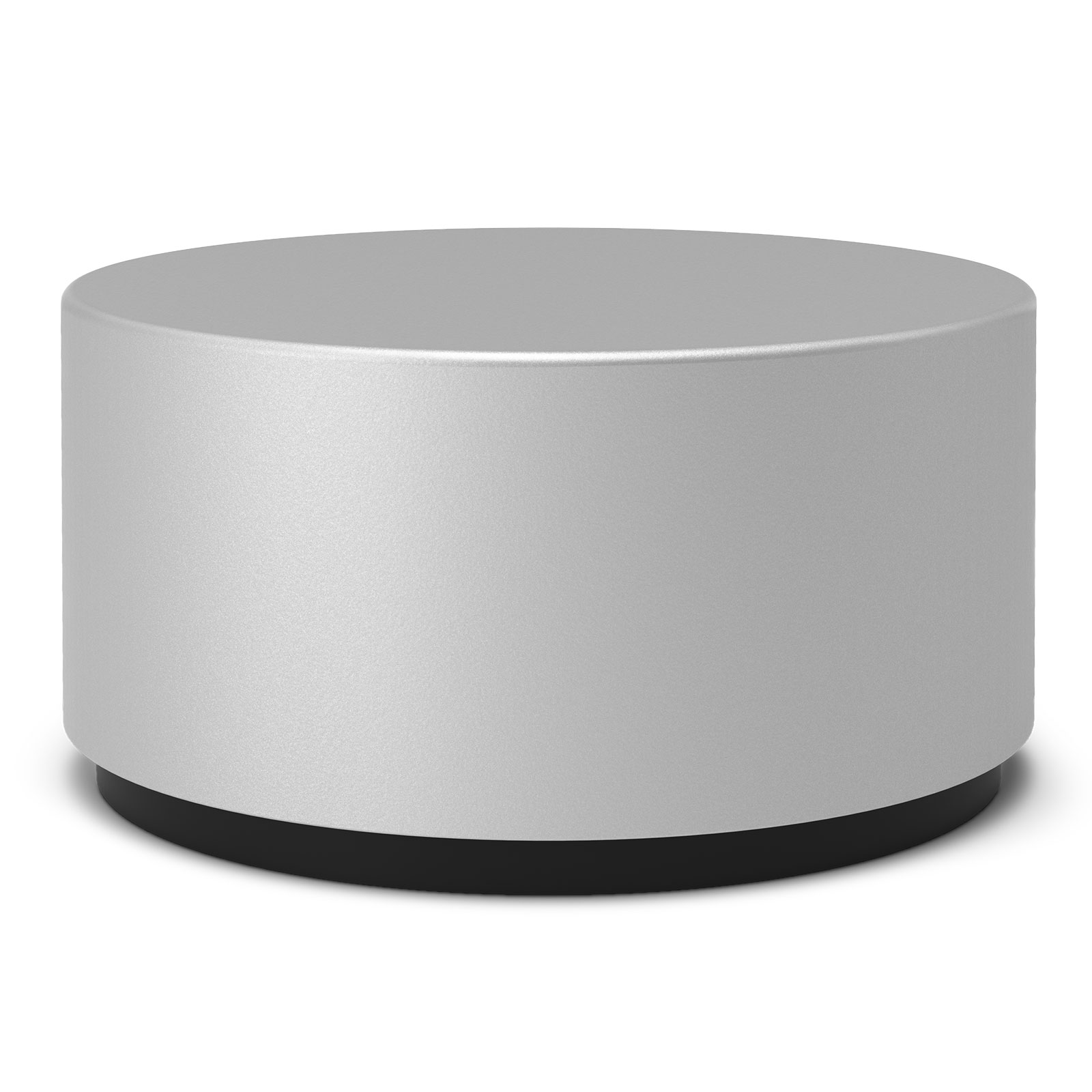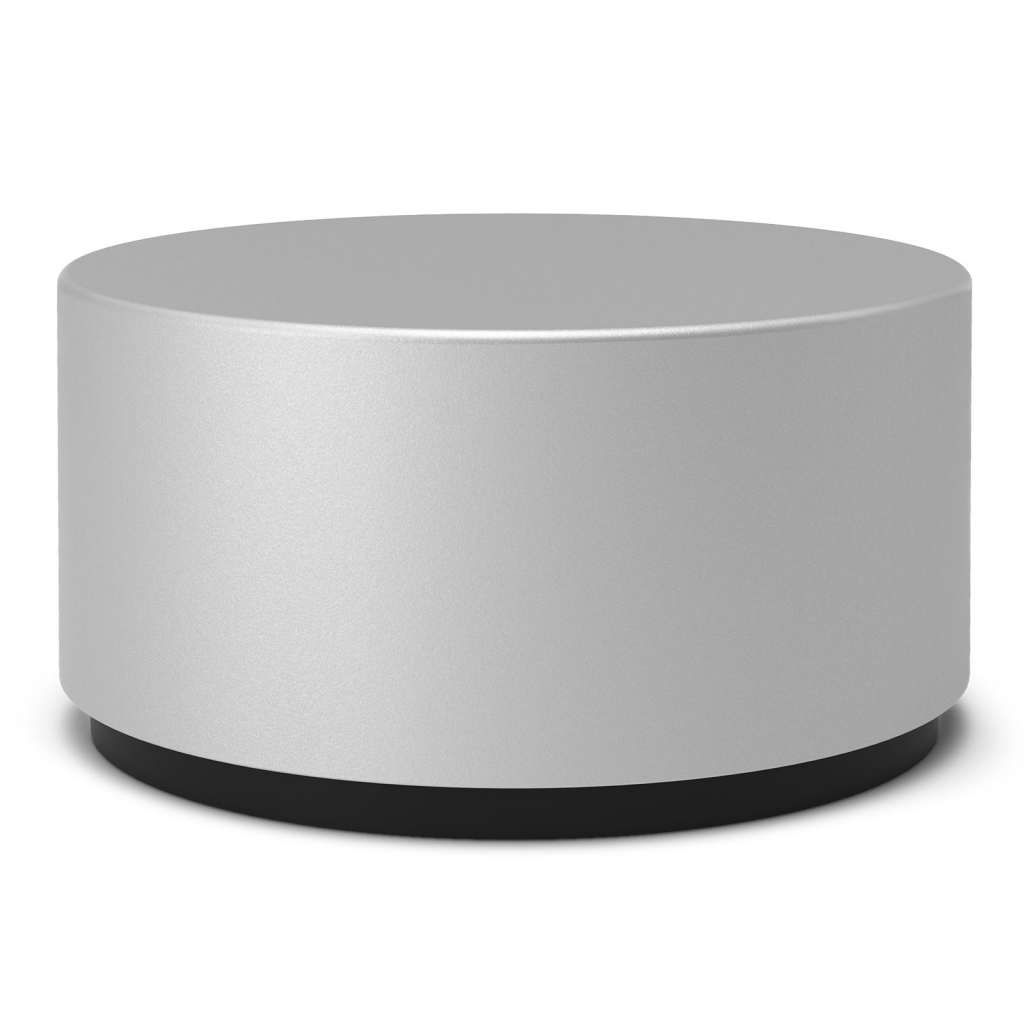 Developed as an extra control gadget, Surface Dial uses Bluetooth to talk to a computer and dial in extra functionality, essentially turning the controller into a sort of macro for functions, with up to 3600 points of dial-based precision.
If that sounds uber-geeky, owners of the Surface Studio will see the technology do something a little different, with the Studio's "PixelSense" technology talking to the Surface Dial to locate its exact position on the screen itself, and then talking to what's on screen to make the interaction feel close to 3D.
In graphic design, this might mean using the tool to get in close and hone a tip, or in 3D it could mean changing properties of an object you're creating digitally. Essentially, it's Microsoft's first step in trying to make the screen a little more tactile than even the pressure sensitive stylus will allow.
The catch, however, is to get that special technology to work, you need the special technology to kick it into gear, and while the Surface Dial could work as a controller for other Surface devices, only the Surface Studio will have the PixelSense technology required to make that pinpoint positioning work the way it does.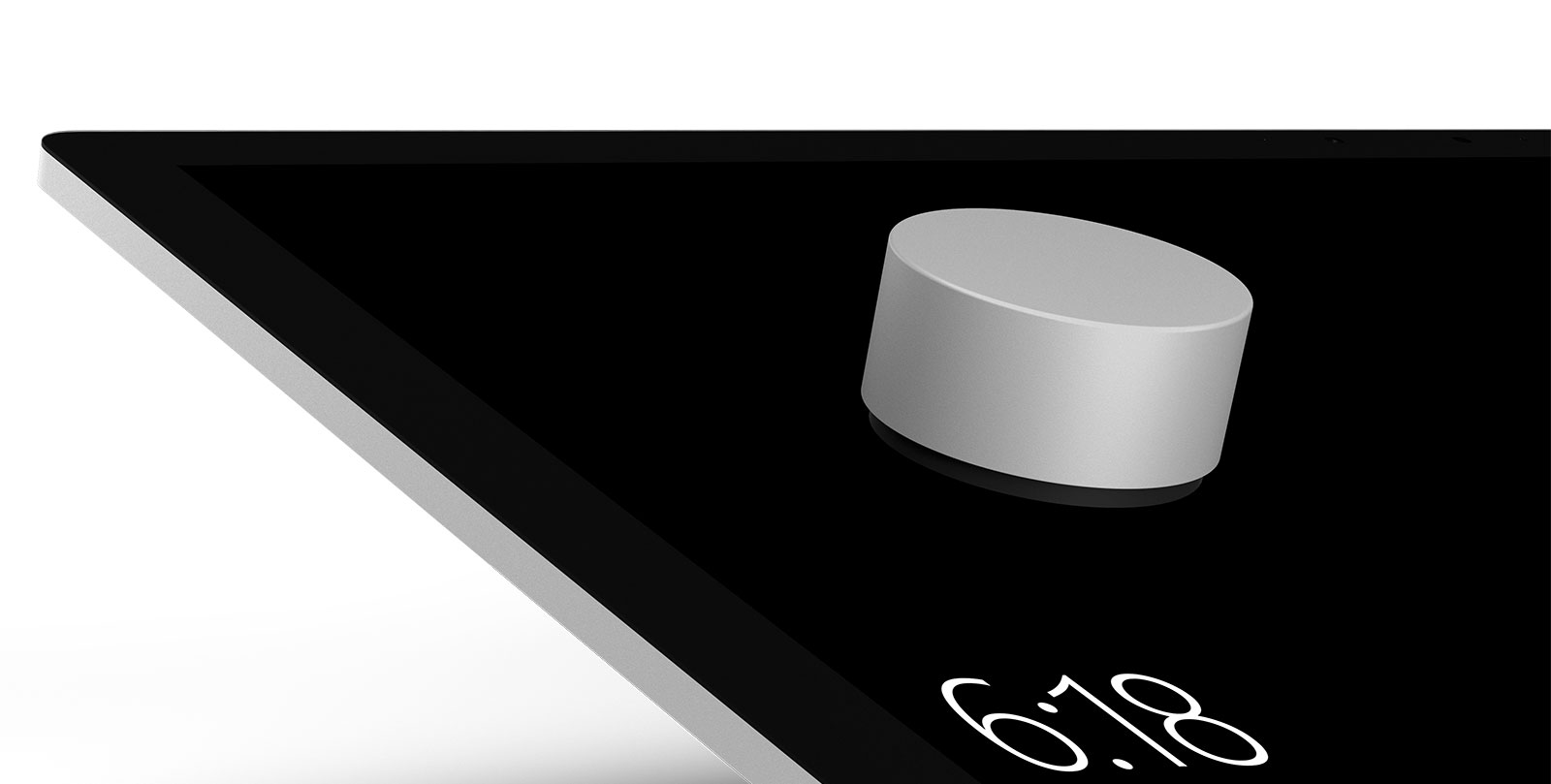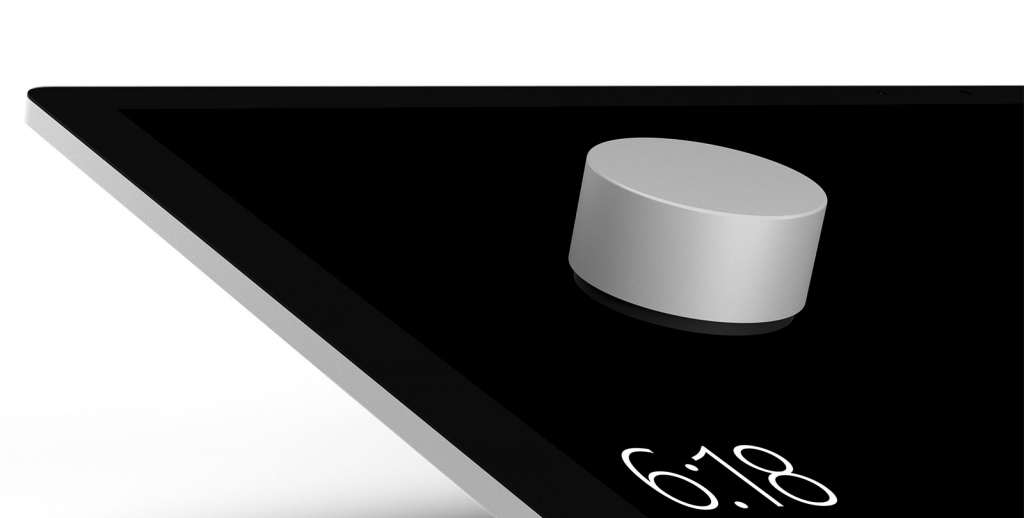 Microsoft says the Dial can be used for scrolling, navigating, and zooming for the regular Surface computers, but without PixelSense, you won't see that special almost three-dimensional tactile control.
At $150, the Surface Dial is at least workable, but the Surface Studio computer commands a very different price tag altogether.
While it does arrive with a 28 inch screen boasting a resolution larger than 4K (4500×3000), not to mention Intel's sixth-generation "Skylake" Core processors with up to 2TB storage, up to 32GB RAM, and up to 4GB video RAM, it also starts at the high price of $4699, and that's for an 8GB RAM, 2GB graphics, and 1GB storage option.
Push the computer to its highest with a 2TB drive, Intel Core i5, 32GB RAM, and 4GB graphics memory and you'll hit the rather staggering price tag of $6599, something we're not sure really feels competitive.
Granted, there's little like the Surface Studio, though with Apple's all-in-one 5K iMac lacking the touchscreen, you can get a set of similar specs for a good thousand less, with much the same setup found for $5359.
That will be an interesting comparison for folks, and one to watch, raising the question: is a touchscreen and stylus enough to convince you to spend a good $1200 more? We'll let you be the judge of that.
For now, Microsoft's Surface Studio desktop computer and the Surface Dial accessory join the Surface line-up, with the range found at Harvey Norman and JB HiFi stores, as well as the Microsoft Store.