Picking a big phone to double the duty of your phone and take on tablet tasks just got a little harder, as Huawei introduces two more boasting dual cameras and AI.
That whole big phone thing known as the "phablet" isn't going anywhere, and while the device style moniker would be better if it just went away, the category itself is something many of us can't live without.
While we don't want the term "phablet" to stick around, we definitely like bigger phones, offering not just more screen real estate, but a display that can take up more of the smartphone body than ever before. The bigger the screen, the more futuristic the phone tends to feel, something the Galaxy range of phones has definitely exhibited this year, and it's something Apple's upcoming iPhone X will see, too.
Apple and Samsung aren't alone, either, and with more of these "full" style of displays on the way out, Huawei has started dabbling, too.
In fact, its big phone range known as the "Mate" will see one of these screens very shortly, as the Mate 10 emerges in two varieties, offering either a standard 16:9 5.9 inch display, or alternatively a super tall 18:9 6 inch screen that takes up most of the handset's front.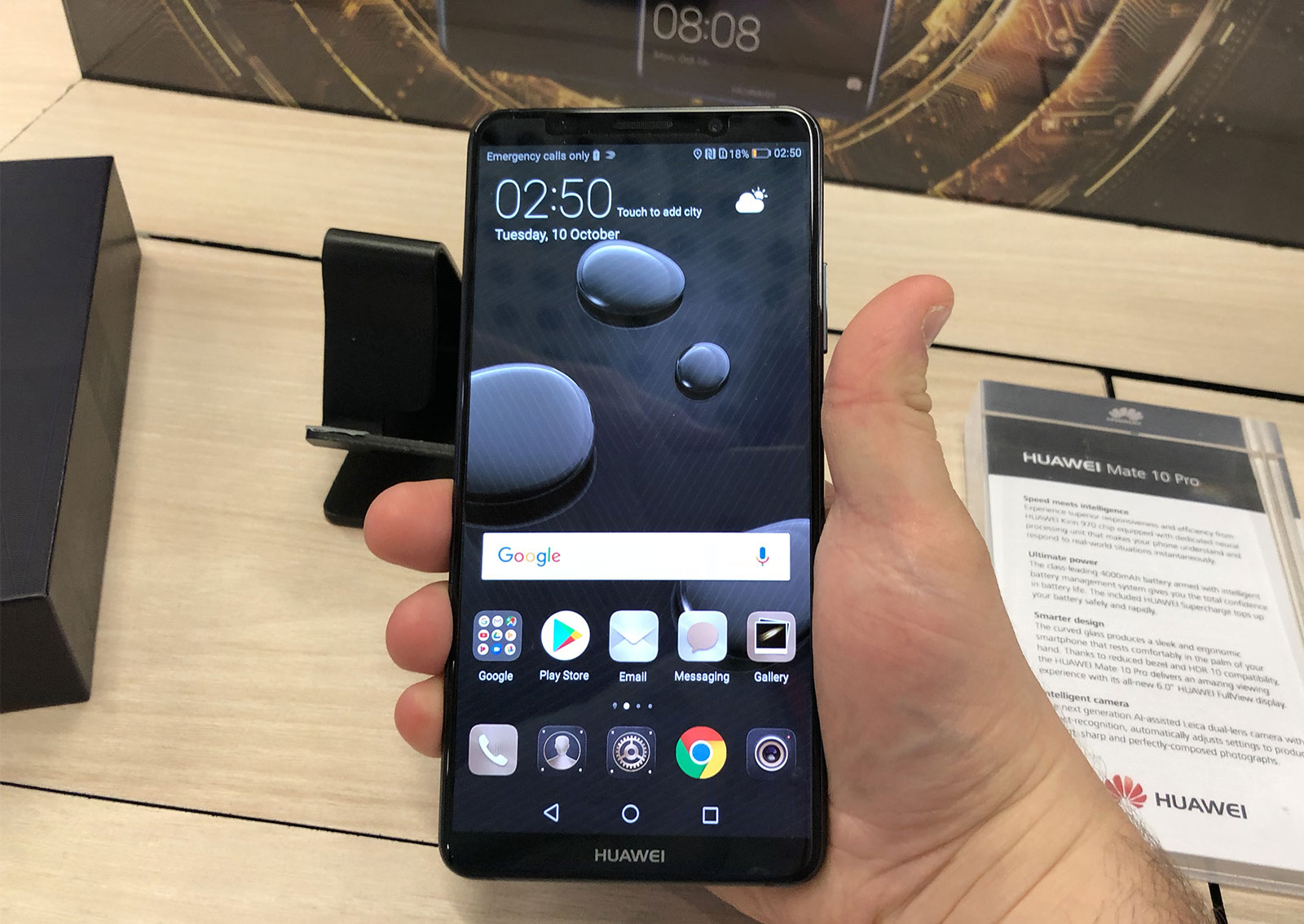 Under the hood of both of those, the hardware is fairly similar, with Huawei's Kirin 970 processor provided, an eight-core chip that not only boasts speed, but some artificial intelligent smarts that Huawei hopes will enhance you user experience, using this technology with the camera, which has also seen some changes.
Continuing on from the Mate 9 we saw released earlier in the year, the Mate 10 improves on the dual-camera technology that already saw an update in the P10, also released earlier in the year. In fact, it appears Huawei has been quite busy, with the improvements to the technology boasting 90 percent more light to come into the sensor compared with the Mate 9, as well as the largest aperture (but smallest number) to ever grace a smartphone, with F1.6 lenses.
That number means more light will come into the Mate 10 smartphones, while the AI will use that extra light to work out what you're capturing, changing the settings to let you get the best shot of food, flowers, cats, dogs, portraits, and visits to the beach whether at day or night. Huawei says that its AI is capable of working out each scene and the camera settings accordingly, and it's a technology largely based on Huawei's partnership with Google.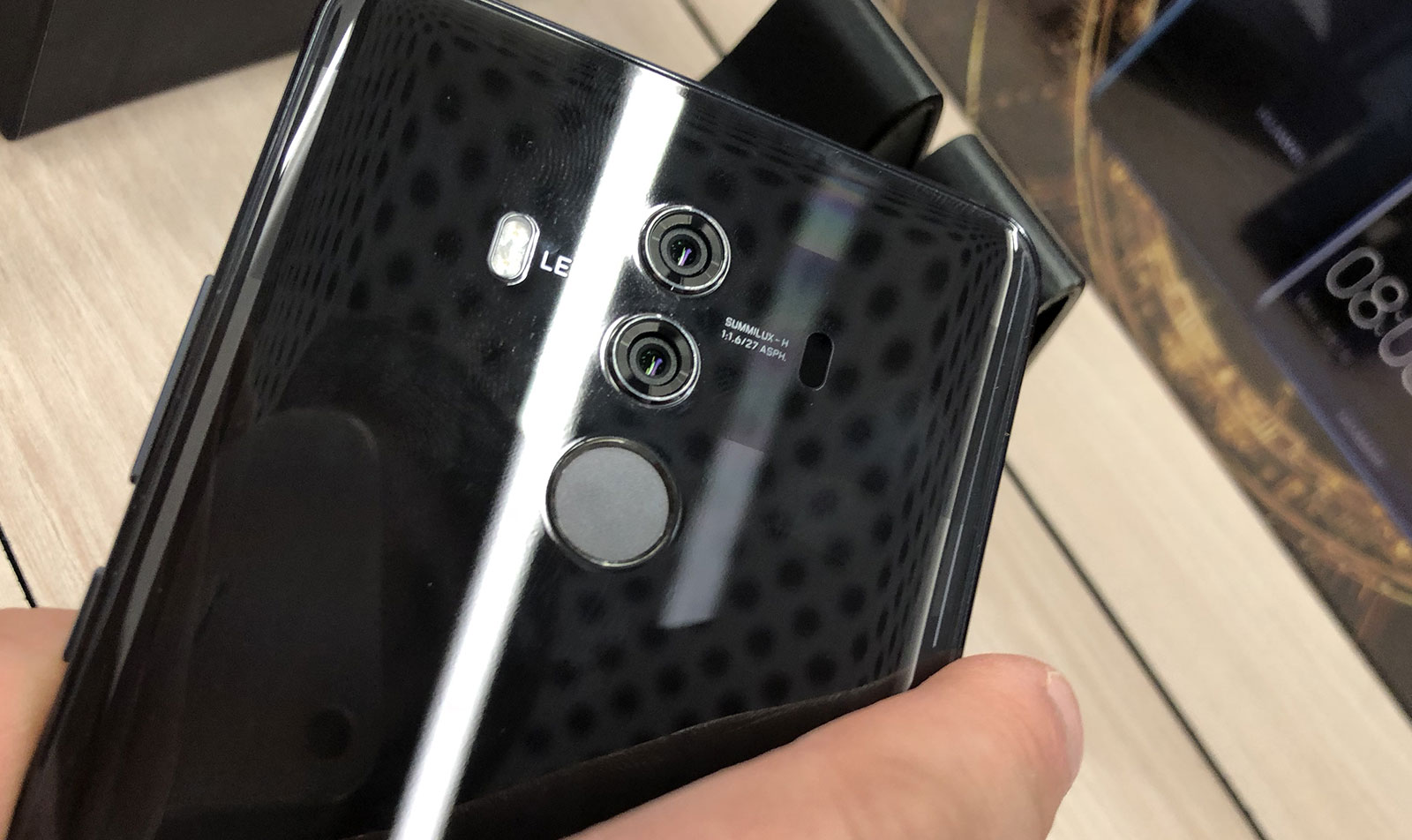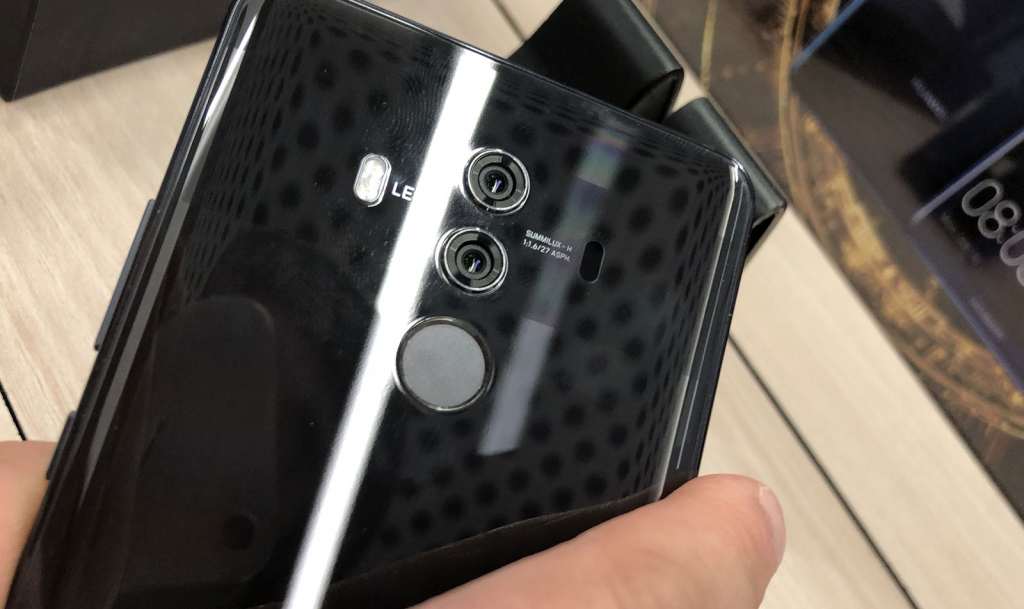 Outside of the AI, you'll still find a 20 megapixel monochromatic sensor paired with a 12 megapixel colour sensor, blending the two sets of images in colour mode, and bringing out more contrast and detail, while folks who prefer black & white can capture in that mode only.
And beyond these major features, the Mate 10 still aims to impress, but you will get a choice of two, and they're quite closer.
If you prefer a phone with a 3.5mm headset jack and a fingerprint sensor on the front, not to mention expandable storage, the Huawei Mate 10 packs in all of that plus the dual cameras and the new processor technology with AI, providing it with 4GB RAM and 64GB storage under a 5.9 inch Quad HD screen.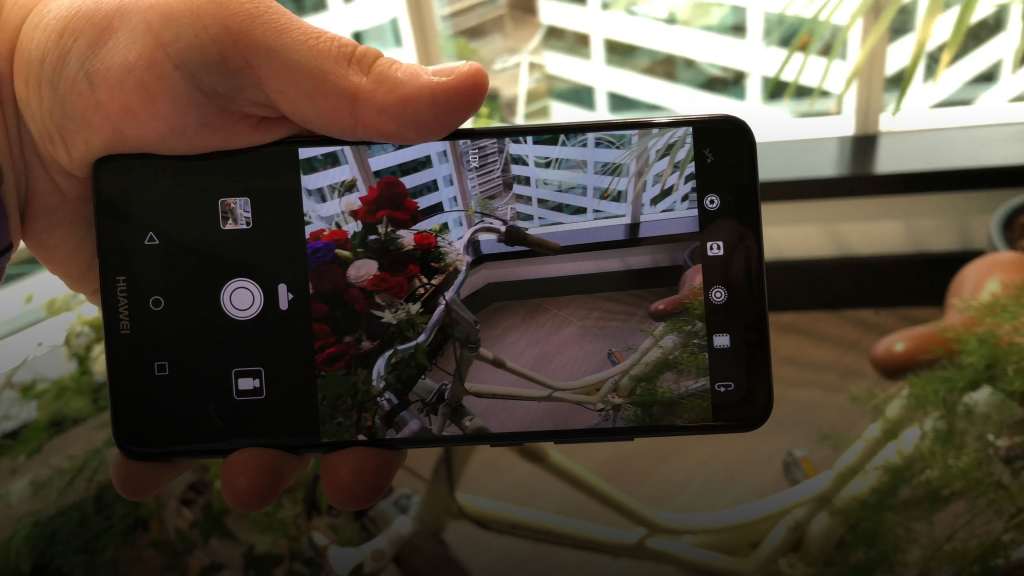 However, if you can live without the 3.5mm headset jack and prefer the fingerprint sensor on the back, Huawei's Mate 10 Pro gives you a little more, with a longer 18:9 screen much like what you'll find on the Galaxy Note 8, IP67 water-resistance, 6GB RAM, 128GB storage and Australia's first Category 18 4G modem, boasting speeds in excess of 1Gbps, hitting a theoretical maximum of 1.2Gbps. It's even a little lighter and a little thinner.
"As we enter the age of intelligence, AI is no longer a virtual concept but something that intertwines with our daily life," said Richard Yu, CEO of Huawei.
"AI can enhance user experience, provide valuable services and improve product performance," he said, adding that "Huawei Mate 10 Series introduces the first mobile AI-specific Neural Network Processing Unit, launching a new era of intelligent smartphones."
As for whether the AI can really improve the user experience for the camera, that remains to be seen, though Huawei's inclusion of the technology is definitely interesting to say the least, also because we suspect it could be used for more than just camera settings later on.
Huawei's collaboration on the Leica-connected dual cameras has already proven itself time and time again, and is without doubt one of the best dual cameras in the business, but the inclusion of F1.6 lenses notches it up even higher, and that can only be a good thing.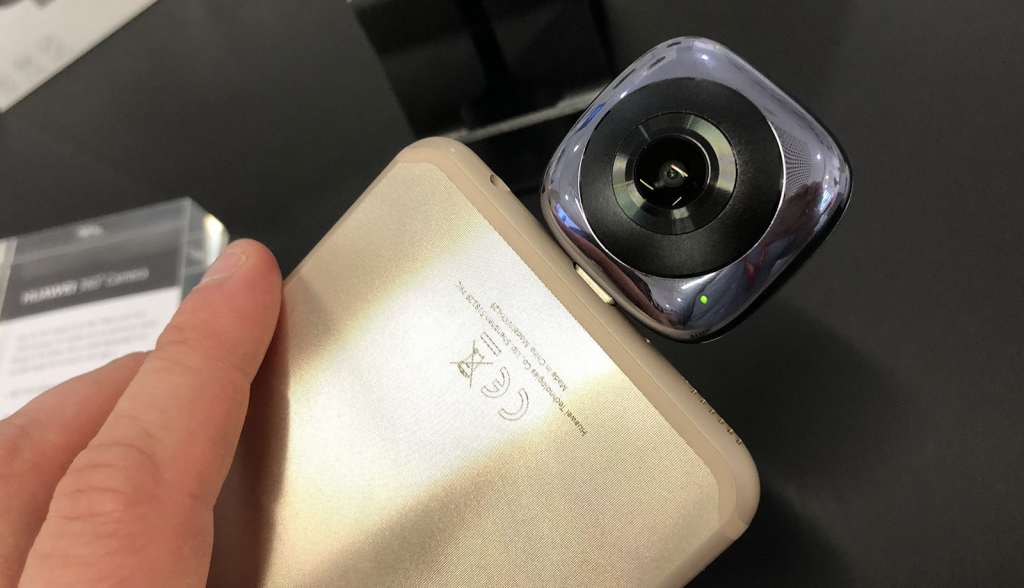 Australians will also see a 360 degree camera with their orders, a cute little bonus that sees two 13 megapixel ultrawide cameras get switched on when the Huawei-made camera is plugged into the bottom of a phone, and there's even support for a computer-like interface similar to Samsung's DeX, but that works with a $15 cable for converting USB Type-C to HDMI. That last one isn't included in the order, not like the camera, which we're told will be for locals.
However that should be available regardless of which you choose, and both the Mate 10 and Mate 10 Pro will be available in Australia, with the Mate 10 arriving on Vodafone from November 15 for $899 outright, while the Mate 10 Pro sees release on December 4 on Optus for $1099 outright.
Both the Huawei Mate 10 and Huawei Mate 10 Pro have been added to the Pickr Trackr for your comparison needs. Change the way you choose by making your own comparisons today.