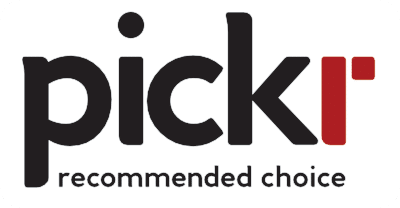 If you wanted a big phone last year, you didn't have a lot of choices. Sure, you did when the Note 7 rocked up, but when calamity practically gave it marching orders, your choices went out the window.
Fortunately, Samsung isn't the only maker of a truly big phone, a phablet-style device that exceeds the 5.5 inch screen size and hits tablet territory where it really matters, offering a device that can replace the portable computer.
It's not hard to see why phones with screens of 5.7 inches and higher start to do damage to the tablet either, because when the smallest tablet is 7 inches, you're getting close to the idea that a phone could actually replace one, and this slims down your device needs at the same time.
Last year wasn't a good year for great tablet phone hybrids, but 2017 could be, as Huawei's Mate 9 delivers a big phone with an equally big heart.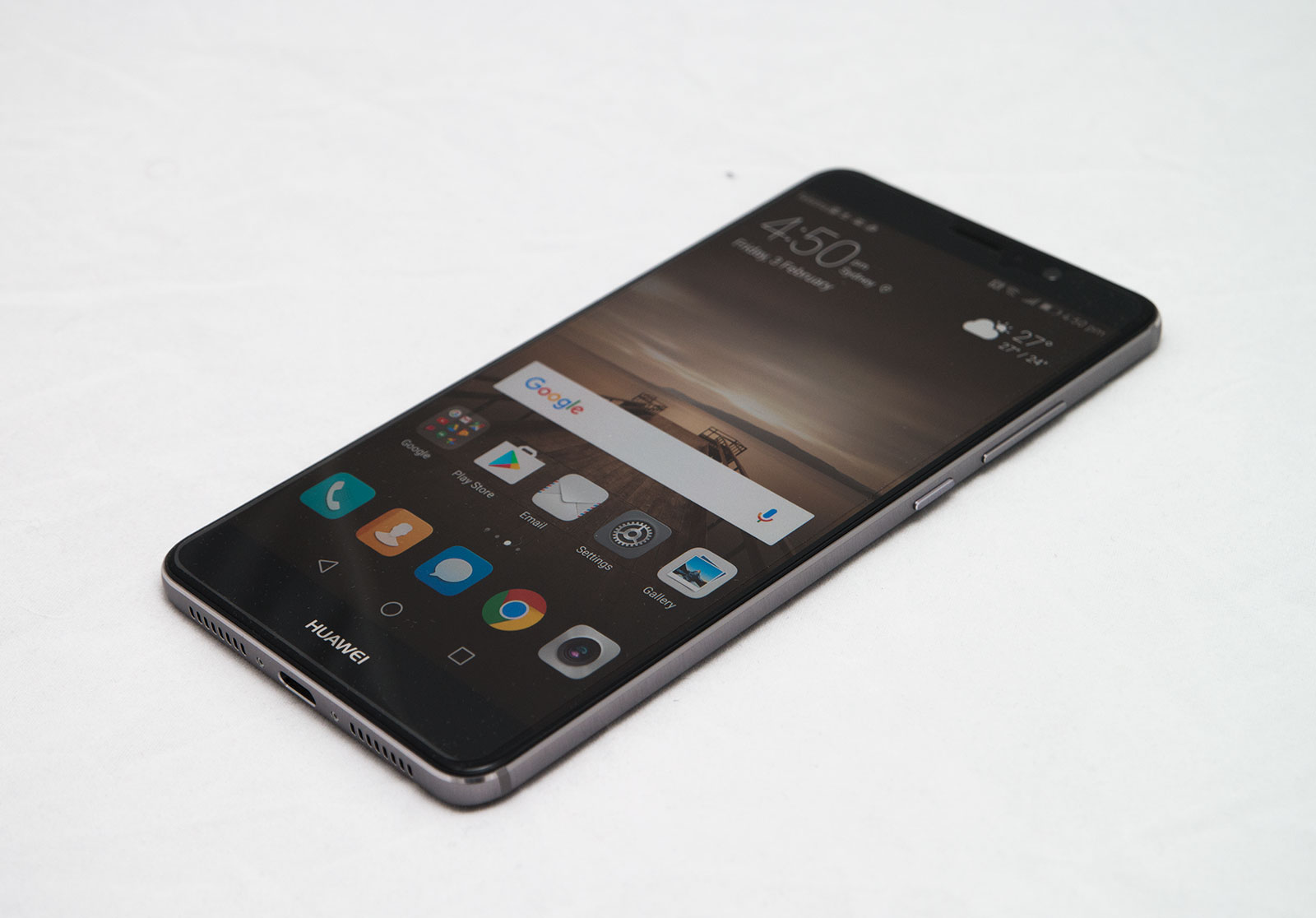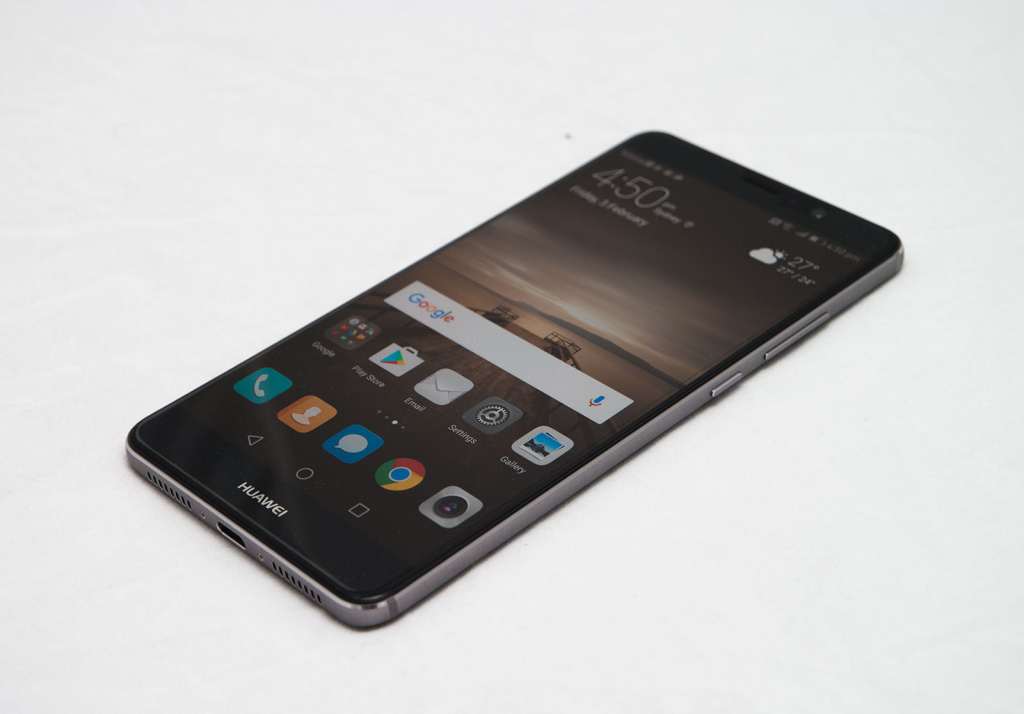 Note: As of May 2019, Huawei devices have been disconnected from Google Android due to inclusion on a US trade ban list. While this is unlikely to affect the contents and outcome of this review, it may affect updates in the long term. Please be advised.
Design
There was a time when all phones big and small were made out of plastic and glass. It doesn't seem that long ago, either, that we saw a Samsung Galaxy Note and a Huawei Ascend Mate each with a plastic back sitting alongside each other.
It was a thing, an all too common thing, and something we're glad has well and truly passed.
Now we're seeing a lot of metal and glass, and this is good, not just because it feels better in your hand, but it makes the whole smartphone feel more sturdy overall, and it's a trend Huawei keeps up in its Mate 9, delivering a metal body that wraps around the phablet with a slight curve to the back.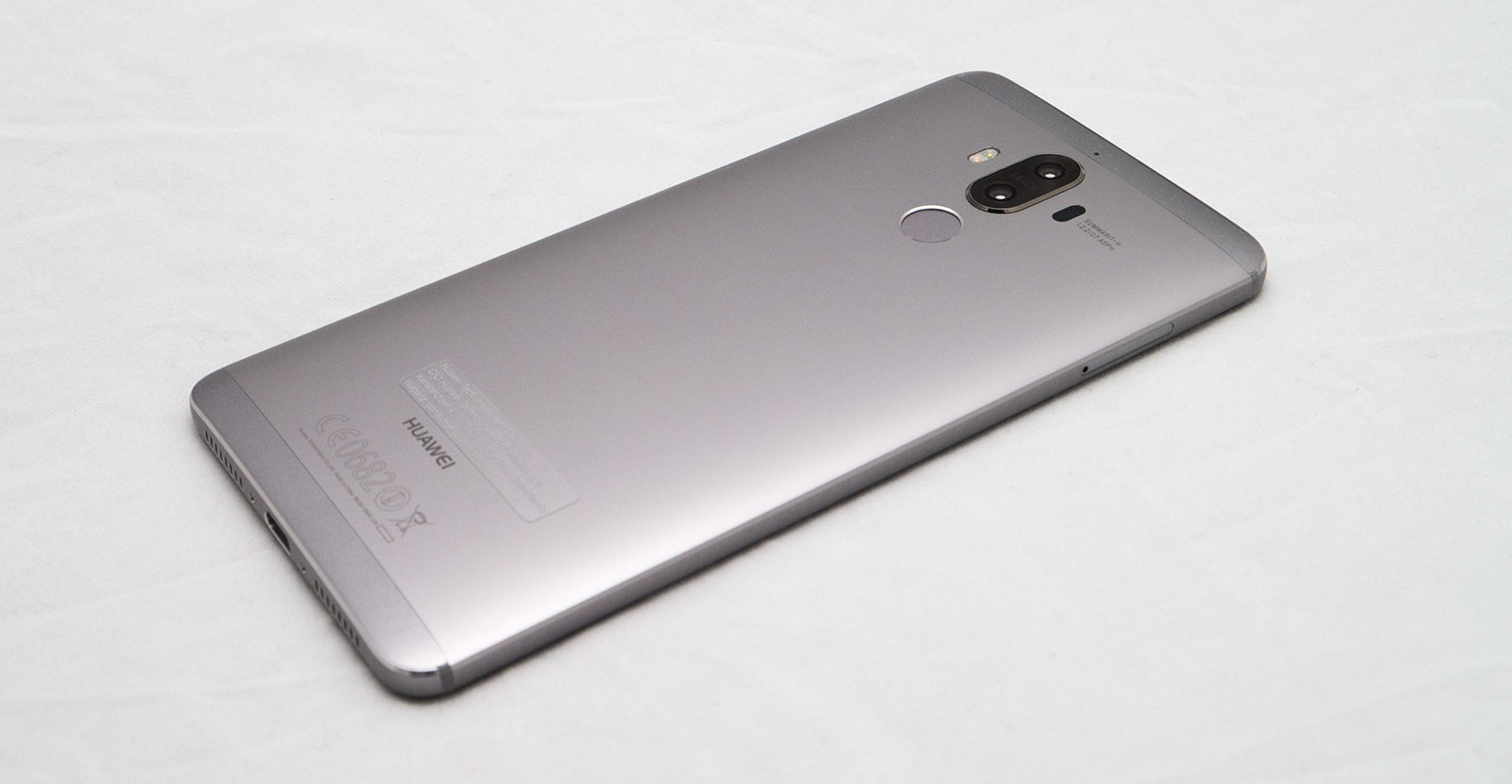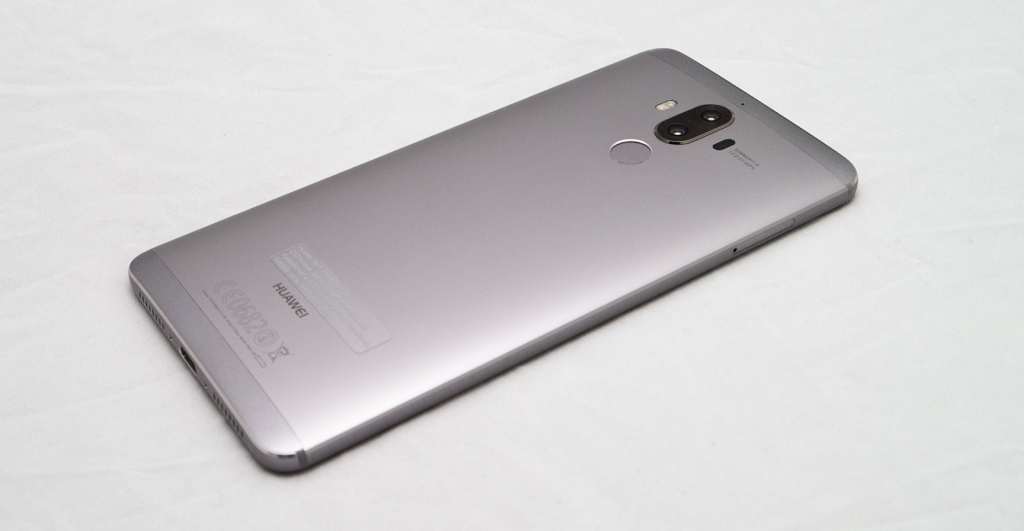 That curve means the Mate 9 never rests completely flat on a surface, but the phone does arc nicely to the palm of your hand, which we suspect is the reason Huawei has taken this route.
The rest of the body is fairly standard, with a big piece of Corning's scratch-resistant Gorilla Glass 3 protecting the 5.9 inch display, a little out of date from where Gorilla Glass is now (5), though it should still offer a decent amount of scratch resistance.
Perhaps the most notable part of the design is the weight, because this phone tips the scales at 190 grams, making it one of the heaviest phones on the market. Granted, it's only two grams heavier than Apple's iPhone 7 Plus, but it's a weight you really feel, while the massive size makes it hard to fit in your pocket.
Make no mistake, it will feel like it's coming out, and several times, the massive phone size was such that we felt we had to constantly check to see whether it was still in our shorts or had fallen out.
That's just one of the downsides of having such a beast of a phone.
Features
Inside this beast of a phone, however, you'll find a fairly decent set of specs, so much that it's hard not to call this Huawei's flagship for 2017, at least for the moment.
Granted, it was announced at the end of 2016, so we'll probably see something else before the year's end, but for now, let's call it a flagship and move on.
In this flagship, you'll find another Huawei processor, an example of something Huawei does very well, and instead of just relying on the silicon built by the likes of Qualcomm or MediaTek, the company that makes the phone has also made the processor inside, with the Kirin 960 eight-core processor being used here.
Alongside that chip, Huawei has equipped 4GB RAM with 64GB storage, the latter of which can be upgraded using a microSD to be installed on the same try that takes the nanoSIM for connecting to mobile networks. Google's Android 7.0 "Nougat" arrives on the Huawei Mate 9 out of the box.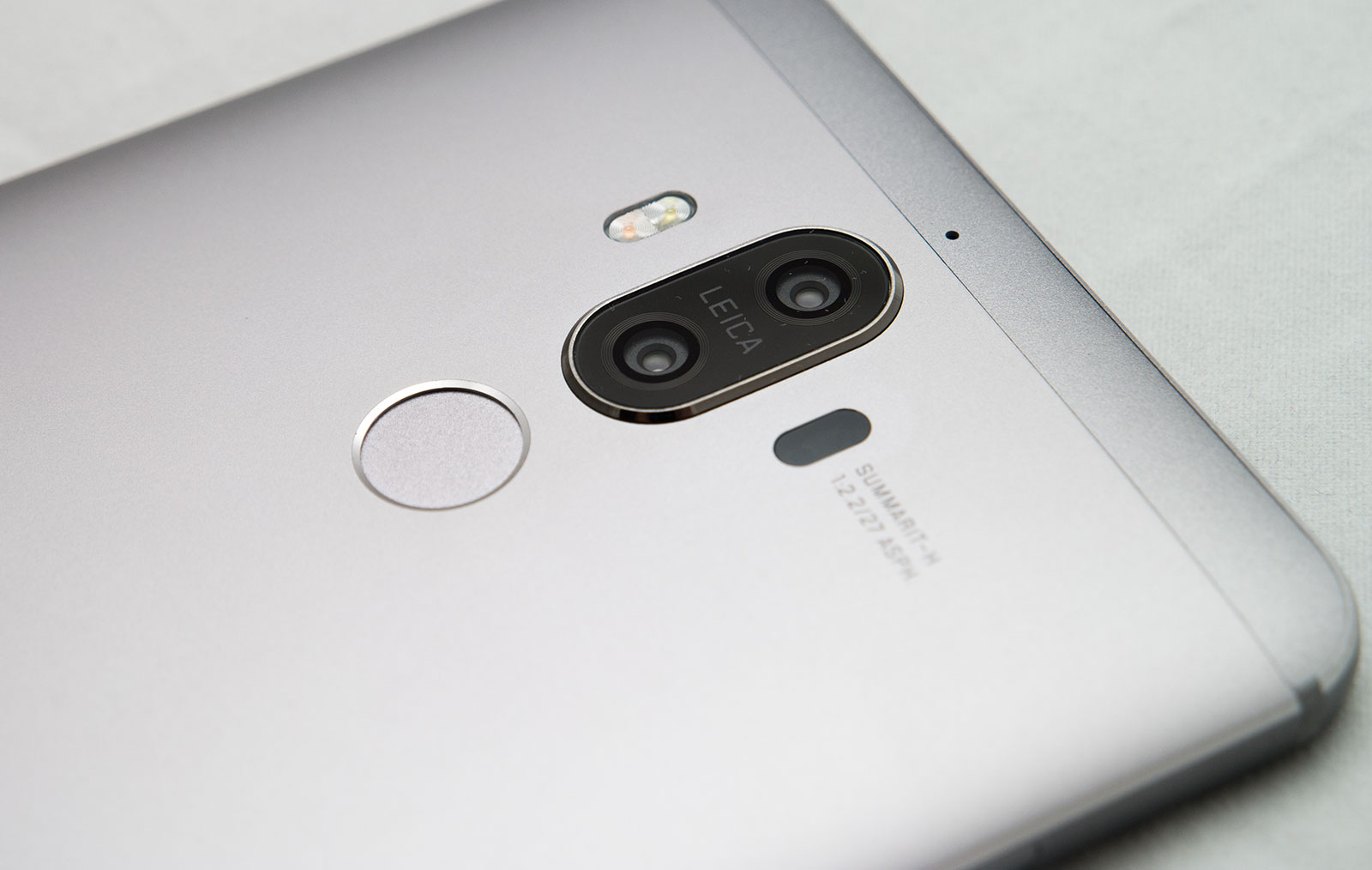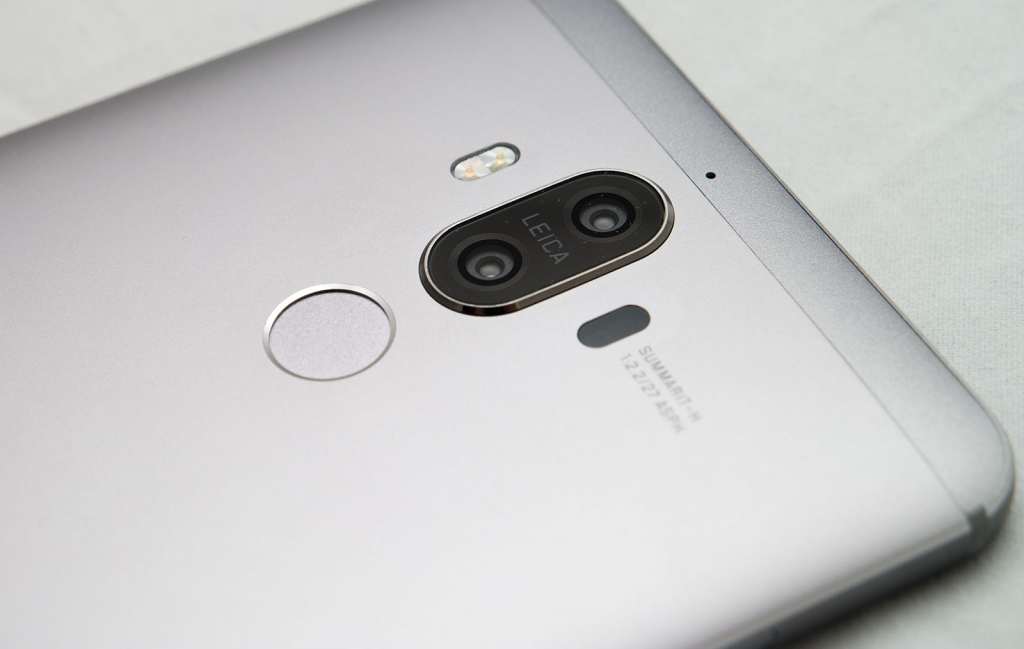 Cameras are part and parcel of smartphone designs these days, and so it should come as no surprise to see at least two on the Mate 9. We say "at least two" because while that accounts for both the front and the back, the rear camera on the Mate 9 is actually made up of two different cameras, with both a 12 megapixel RGB sensor and a 20 megapixel monochromatic sensor, with this rear camera capable of capturing 4K Ultra HD videos.
Meanwhile, the front camera is an 8 megapixel camera made with only one sensor.
Connections on the phone are pretty standard for a device these days, with 802.11a/b/g/n/ac WiFi, Bluetooth 4, GPS, Near-Field Communication (NFC), and Category 6 4G LTE catering for speeds as high as 300Mbps down and 50Mbps up, though it does come with one feature that tends to be unusual these days: infrared.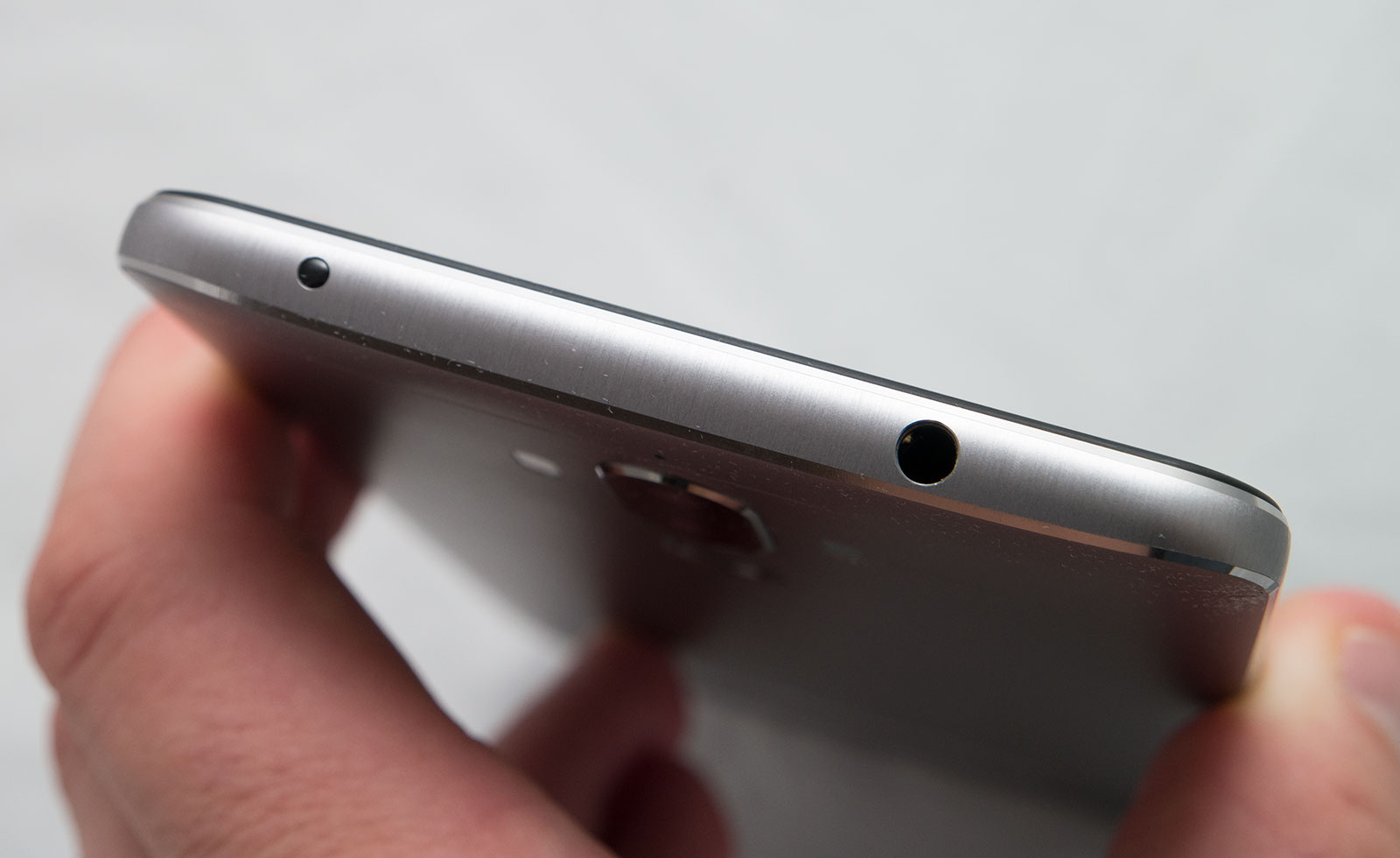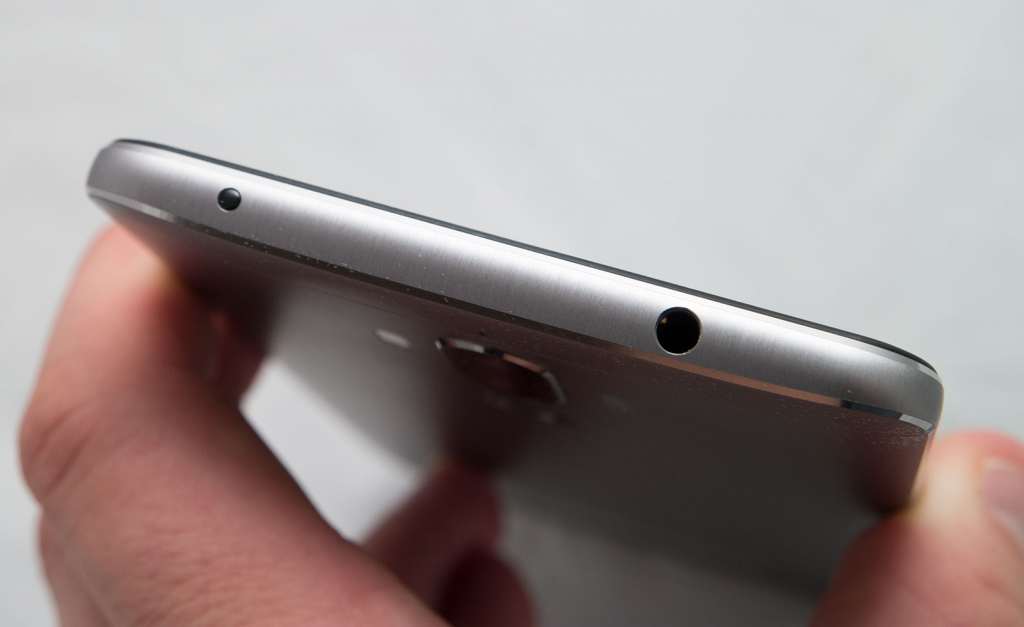 A small infrared dot can be found at the top of the phone, allowing the Mate 9 handset to be used as a remote for other devices, such as TVs, set-top boxes, and even air conditioning units.
The rest of the connection options arrive with physical ports, with a 3.5mm headset jack found at the very top of the phone, while the USB Type C port for charging and data transfer sits at the very bottom.
Huawei's combined nanoSIM and microSD slot sits on the left edge and is only removed with a pin ejector tool.
A fingerprint scanner can be found on the back, while the remaining physical buttons are all on the right edge, with the volume rocker sitting above the power button.
The battery built into the Huawei Mate 9 is rated at 4000mAh and is not removable.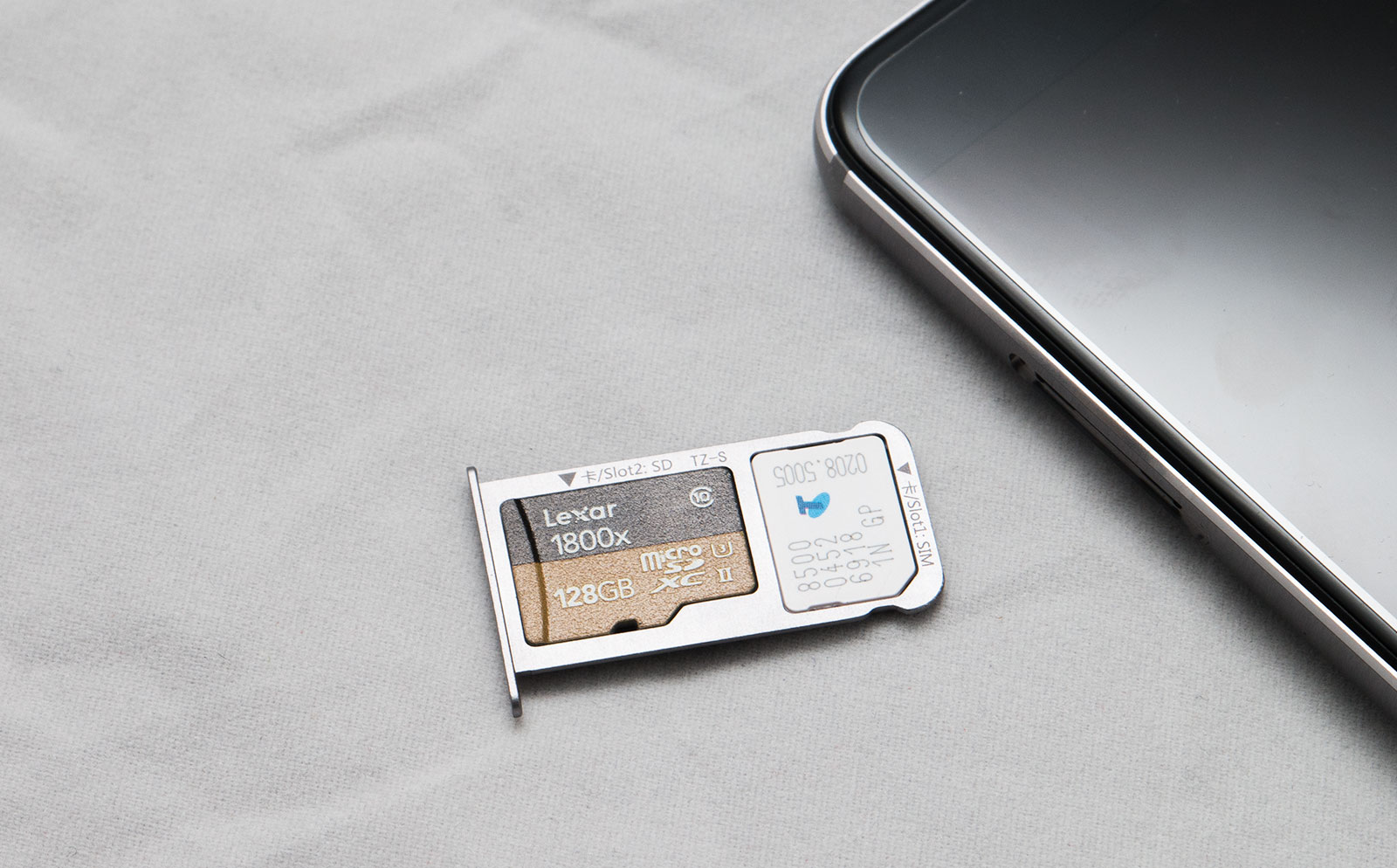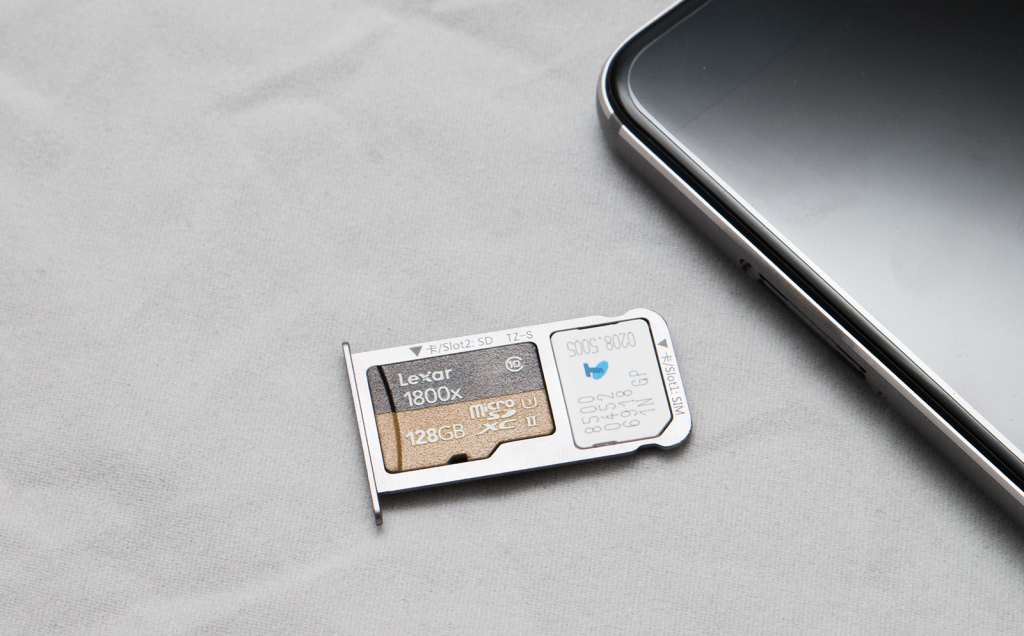 In-use
One of the first things you'll notice about the Mate 9 is that it doesn't stick to what can be the regular minor annoyances of Huawei's phones, because instead of forcing you to use the iOS-like overlay Huawei tends to build in, you get two options: iOS-inspired or Android-based.
That solves one of our initial complaints, and means you can finally skip having to switch to a different launcher just to get that Android experience back, or just stick with the one menu system just like iOS.
Why is this such a big deal?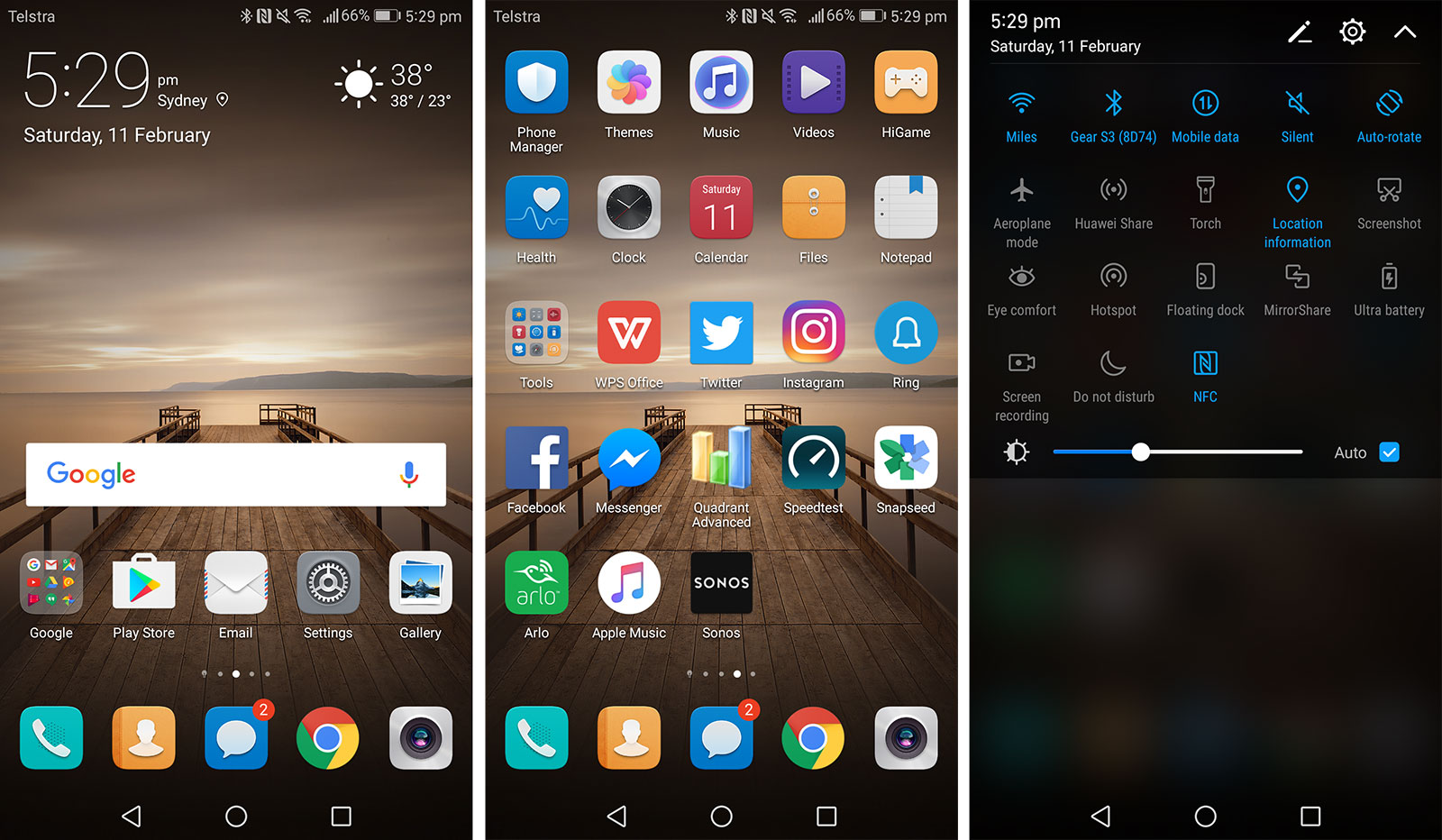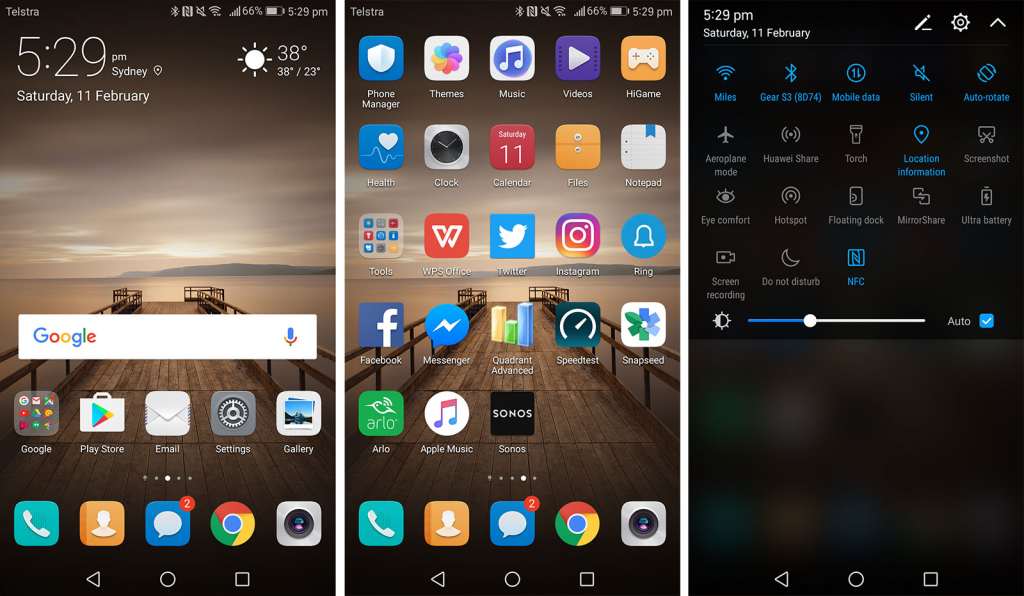 Normally, Huawei phones have one over the other, and while we get that people like having an iClone, Android's interface is pretty solid, too, and removing that from Android kind of feels like a bit of a missed opportunity.
Fortunately in the Mate 9, Huawei has given you the option of either, and that's something we can work with.
Outside of these selections, Android is pretty standard, with a dropdown notification bar, easy-to-access settings, and the typical assortment of three on-screen soft buttons under where the screen is.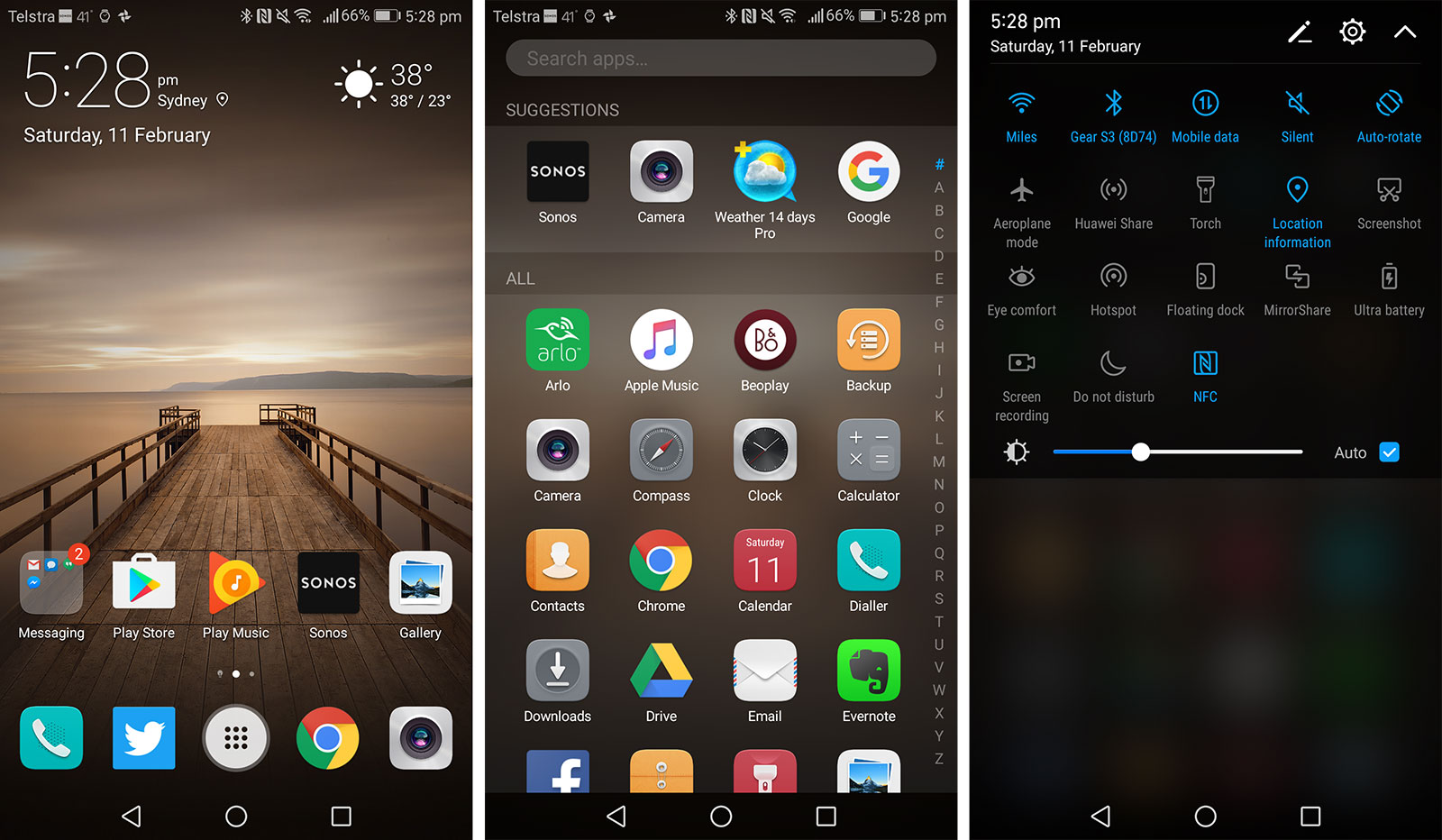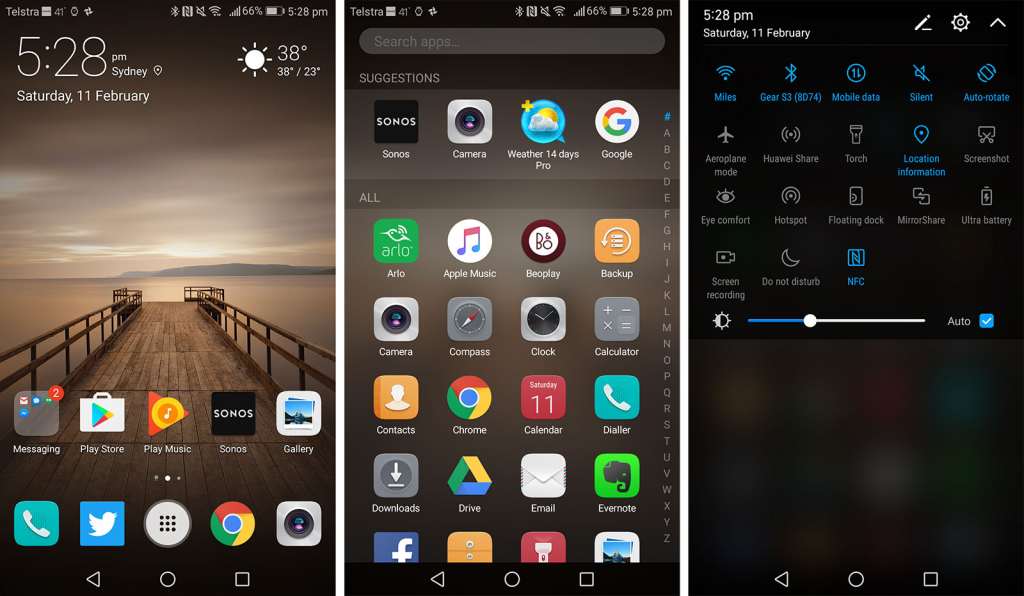 Performance
With the usability sorted, it's time to get into performance, and inside the Mate 9 you'll find an assortment of hardware that will make the thing fly, including a solid 4GB RAM and its own Kirin processor, a system that really knows how to handle itself delivering excellent performance across the phone.
Now that Huawei isn't forcing you to use its weird iOS-inspired Android overlay (which you can choose to use if you like), the Huawei Mate series finally feels like an Android phone, and the performance helps to drive that home.
With the Kirin 960 chip inside and 4GB RAM, you'll struggle to find anything to really complain about, with apps working flawlessly and only a skerrick of lag every so often as you jump across apps when multitasking.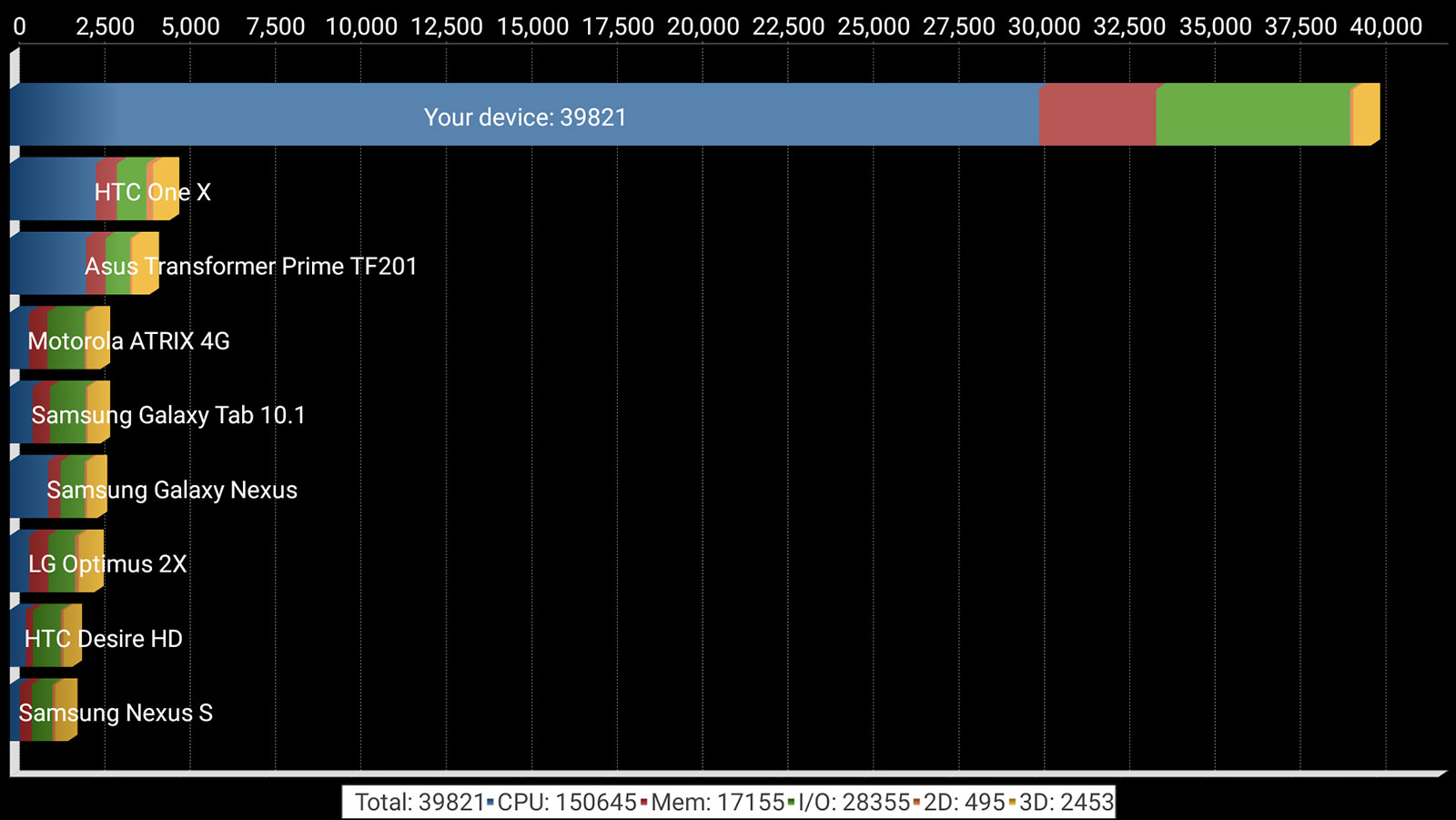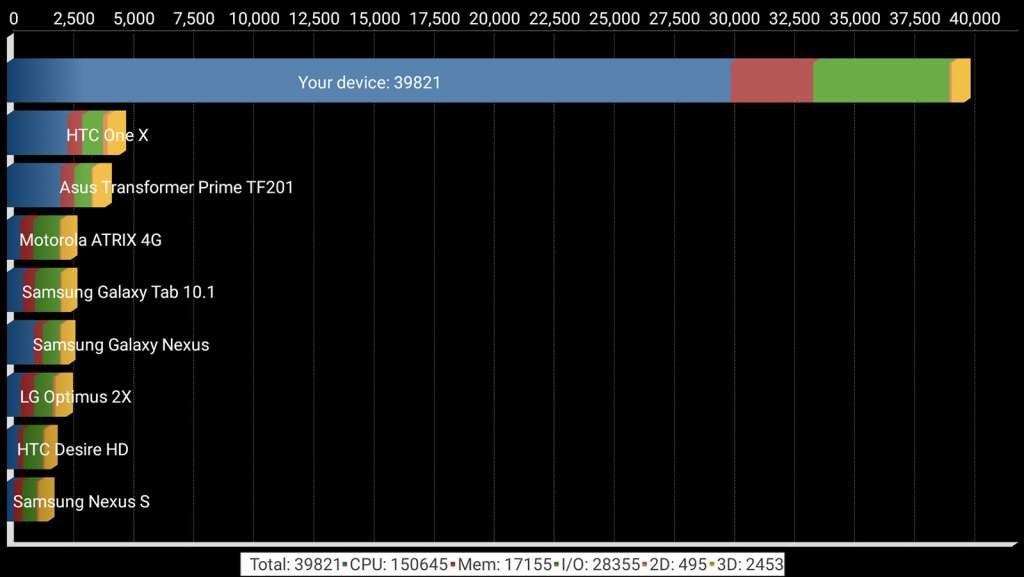 Really, it's nothing to worry about, and something that the benchmarks more or less agree with.
Even the 4G speeds check out, and while Category 6 connections aren't the best around, there's literally nothing to complain about with a 300Mbps maximum downlink here, witho ur tests revealing speeds between 40 and 110 in Sydney's CBD. If you manage to get more, bonus.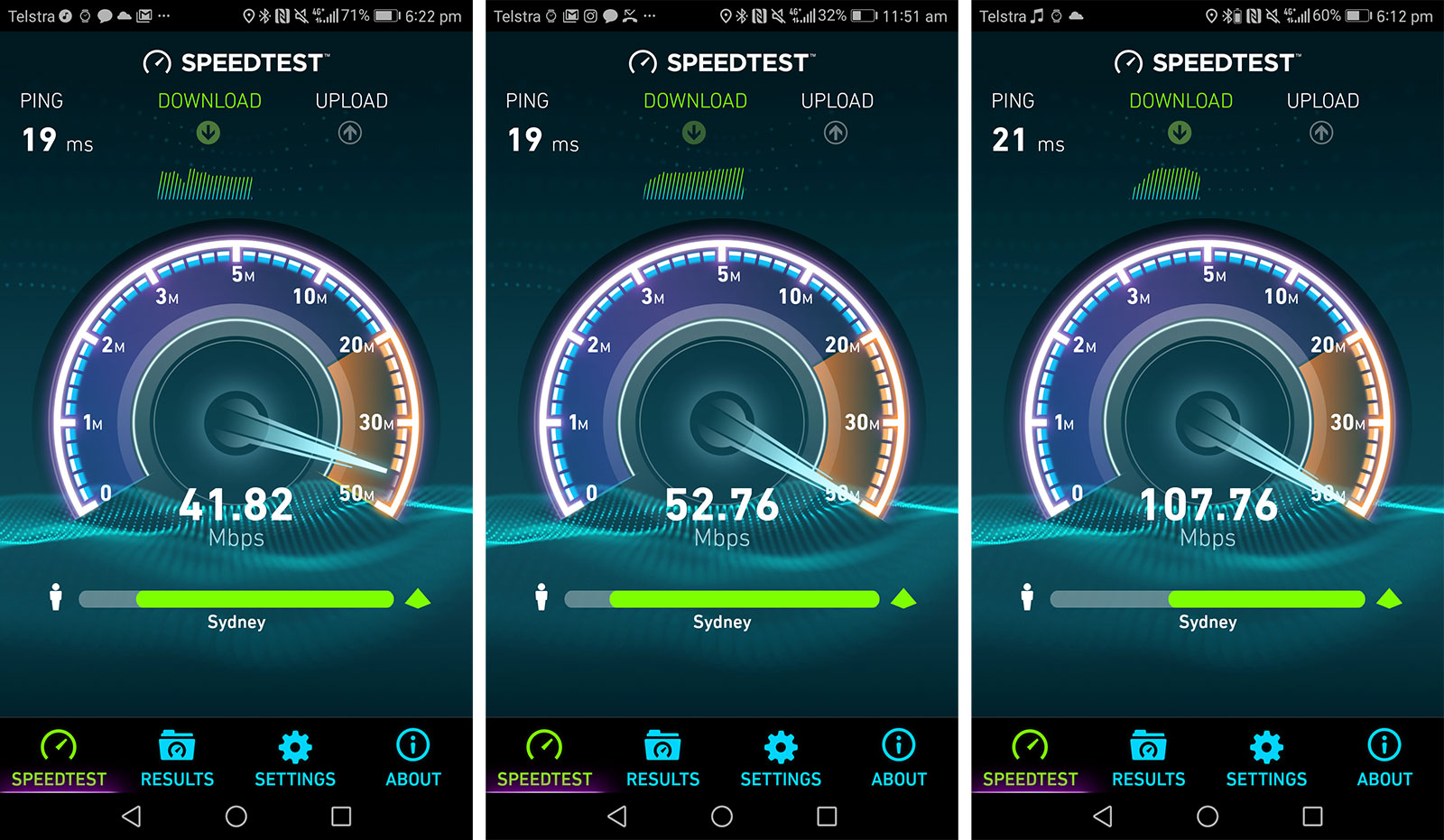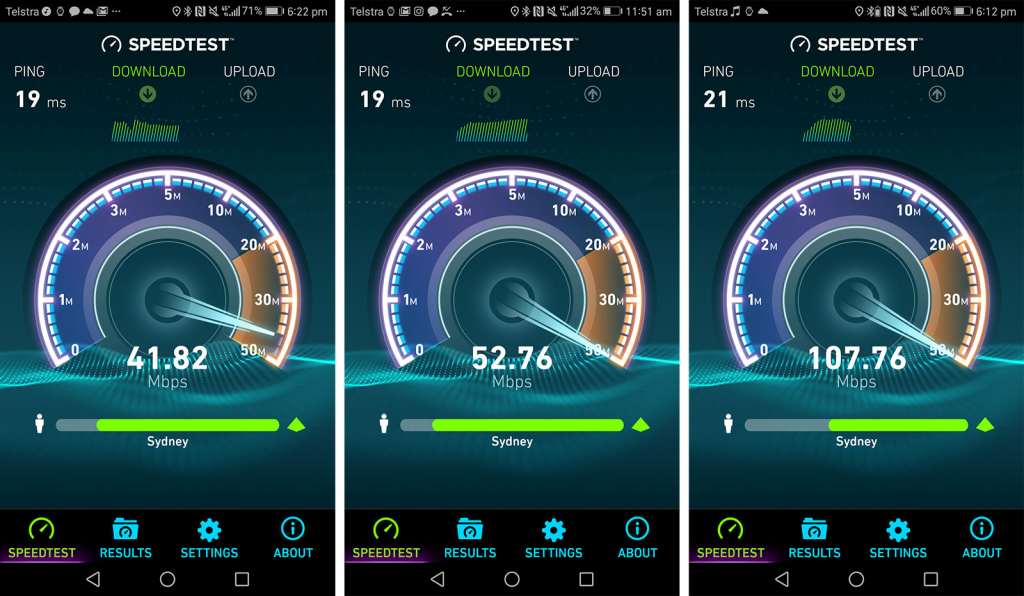 Cameras
Possibly one of the most interesting parts of the Mate 9 package, the camera is both a nod to the future of smartphone cameras and classic photography, as Huawei teams up with Leica once more for the second-generation of its dual-camera concept.
Released before Apple's dual-camera concept (but after both HTC's and LG's), Huawei has taken a different approach than everyone else. For Apple, HTC, and LG, it's been about going from standard to close, as the lenses jump between the image from a standard focal length to a closer one, or from a standard focal length to a much wider one, and this is an area Apple tends to do very well.
Huawei's camera is a little different again, focusing on image quality as opposed to image length.
Instead, it blends the information from two sensors, one colour sensor and one monochromatic sensor, allowing the colour to grab the dynamics of what red, green, and blue light provides — the colour of life you might say — while the black and white sensor handles the shadows, the edges, and the contrast values — the details in life that bring out extra dimensionality, basically.
This combination is in essence a way of making the images stand out, as both sensors capture the same image and then overlap the information, throwing out what's unnecessary and yet giving the result a little more punch.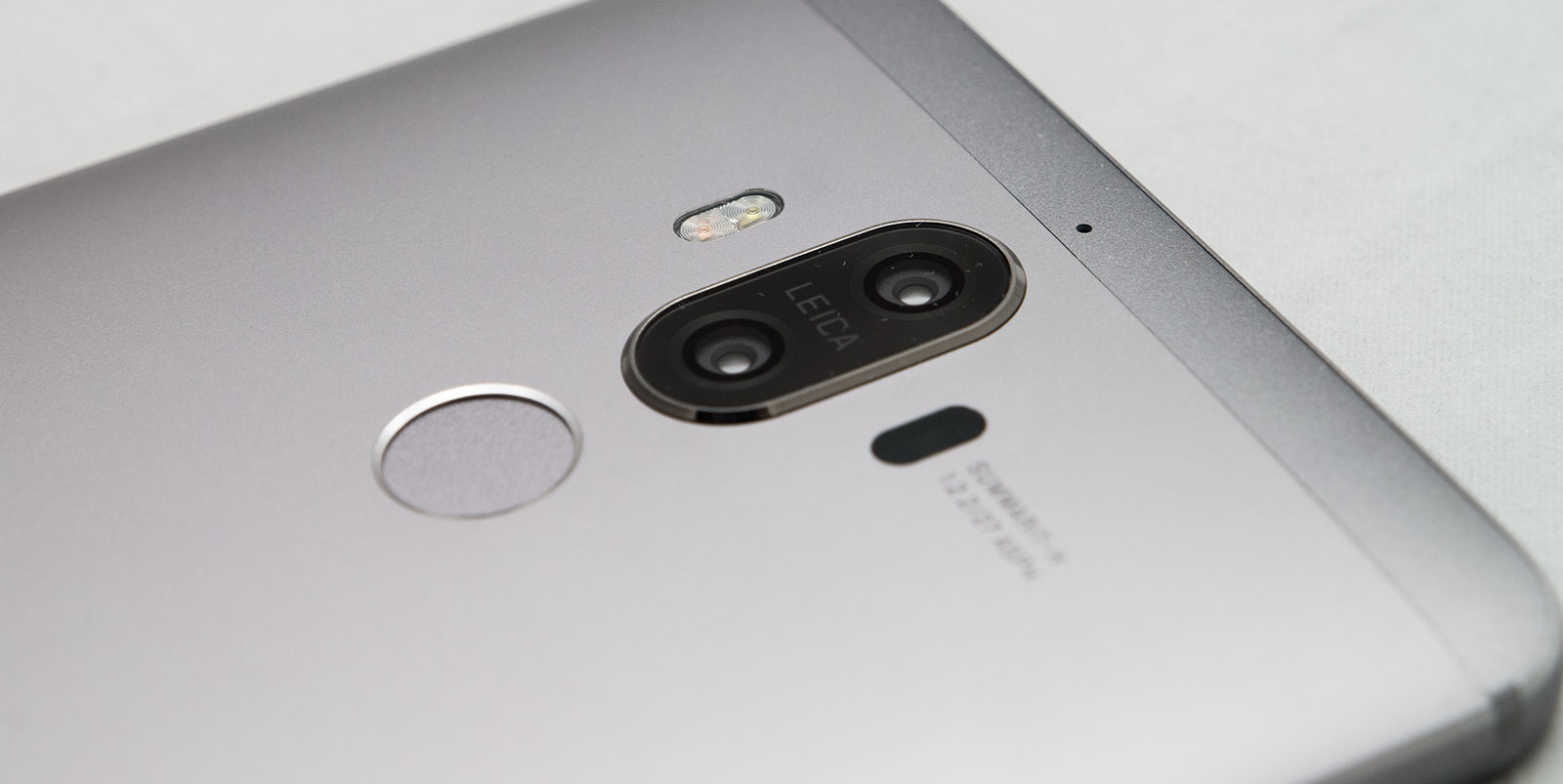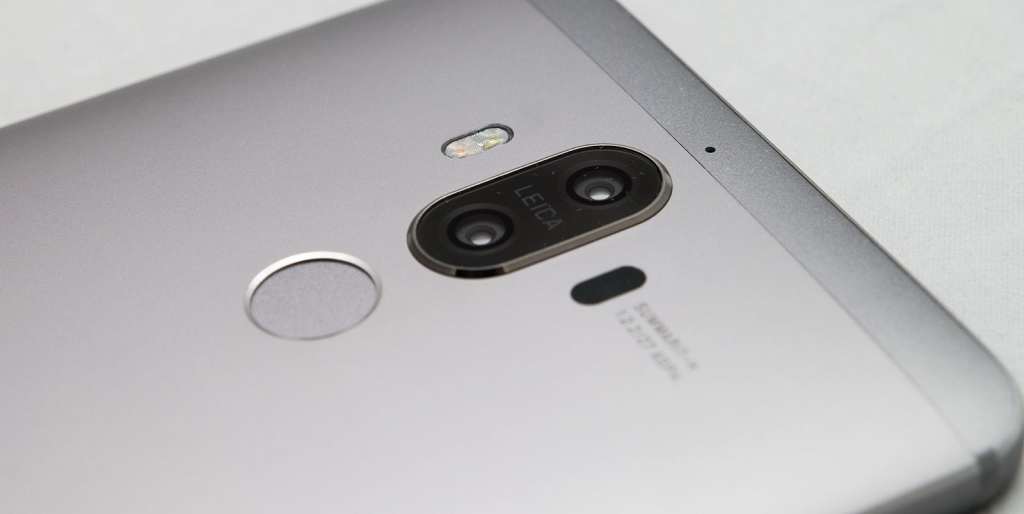 It's a technology we saw Huawei first dabble with in its P9 last year, and while that was a first-generation, the Mate 9 sees a second generation of the technology, grabbing two different sensors: a 12 megapixel colour sensor and a 20 megapixel black and white sensor.
Just like the first generation of the technology, you're not forced to use both sensors at once, and can switch to either the colour-monochrome hybrid or just the monochrome, essentially giving you more of a choice.
Or to put it more succinctly, you can use a pocketable Leica black and white camera built into your phone.
From an image point of view, you'll find the colours are crisp and details relatively sharp in daylight, while night time things get a little murky as you tend to want to hold quite still while you capture the scene.
But that's in colour, because when you switch to black and white, it feels like you get a stronger sensor at play, delivering sharp visuals and solid blacks, making this reviewer wish every smartphone had a dedicated black and white sensor you could take advantage of.
Yes, the monochrome sensor really is that lovely, and is about the closest we're going to get to keeping a Leica M Monochrom in our pants, or even at all.
There are a few extra features here and there, such as the zoom mode which does something similar to Nokia's (now Microsoft's) PureView technology to take a 20 megapixel view and act like 12, a concept which turns that resolution into a zoom if you so choose.
It's a bit of a cheat, granted, but it's one way to get around sticking in two separate focal lengths, even if it doesn't quite result in quite as strong a zoom.
Coincidentally, you can find this out yourself if you switch to a 20 megapixel mode in the camera, which tends to default to 12 instead. Go into that higher 20 megapixel setting and zoom switches off, giving you a pretty firm indication what the technology is doing.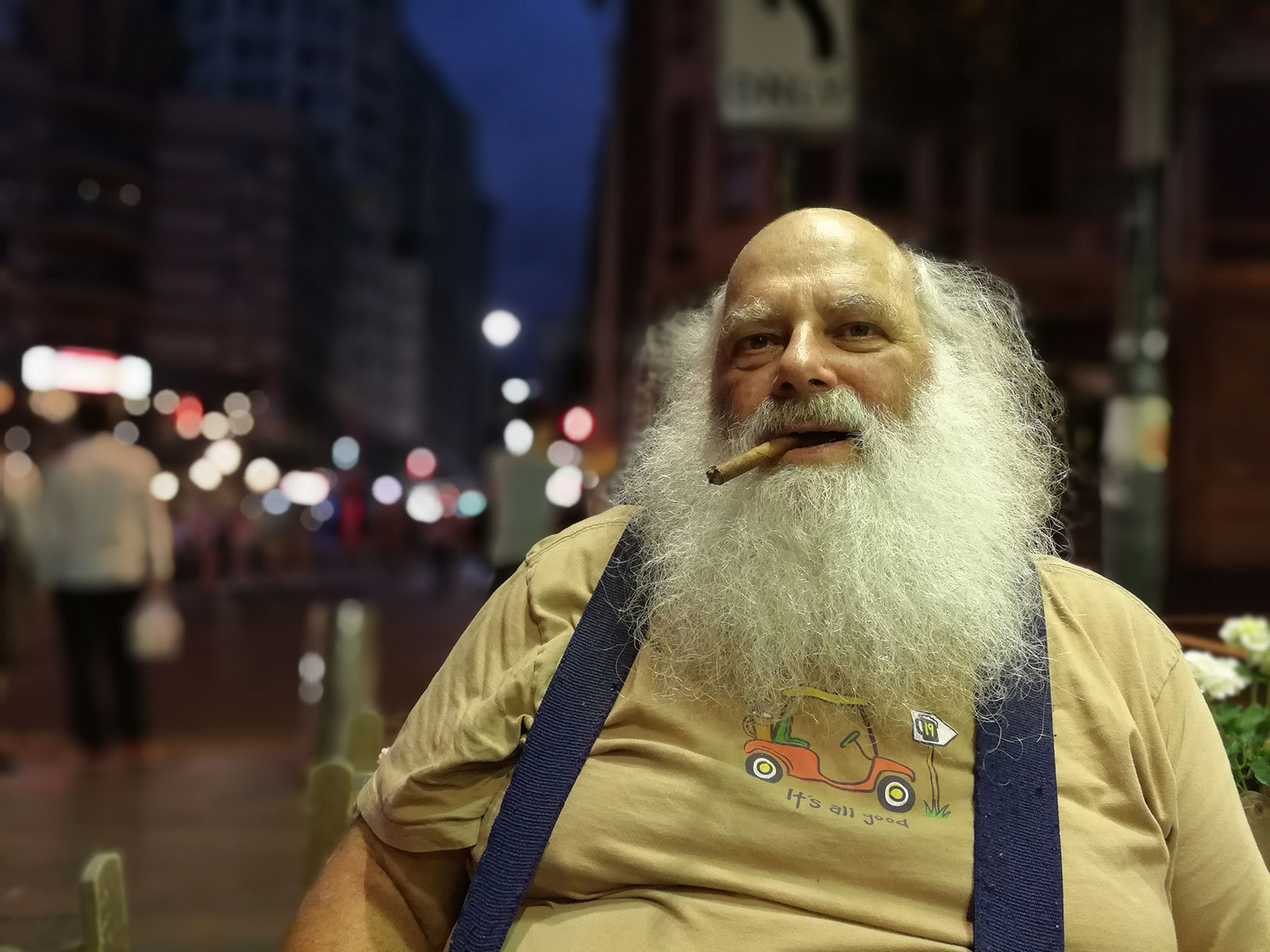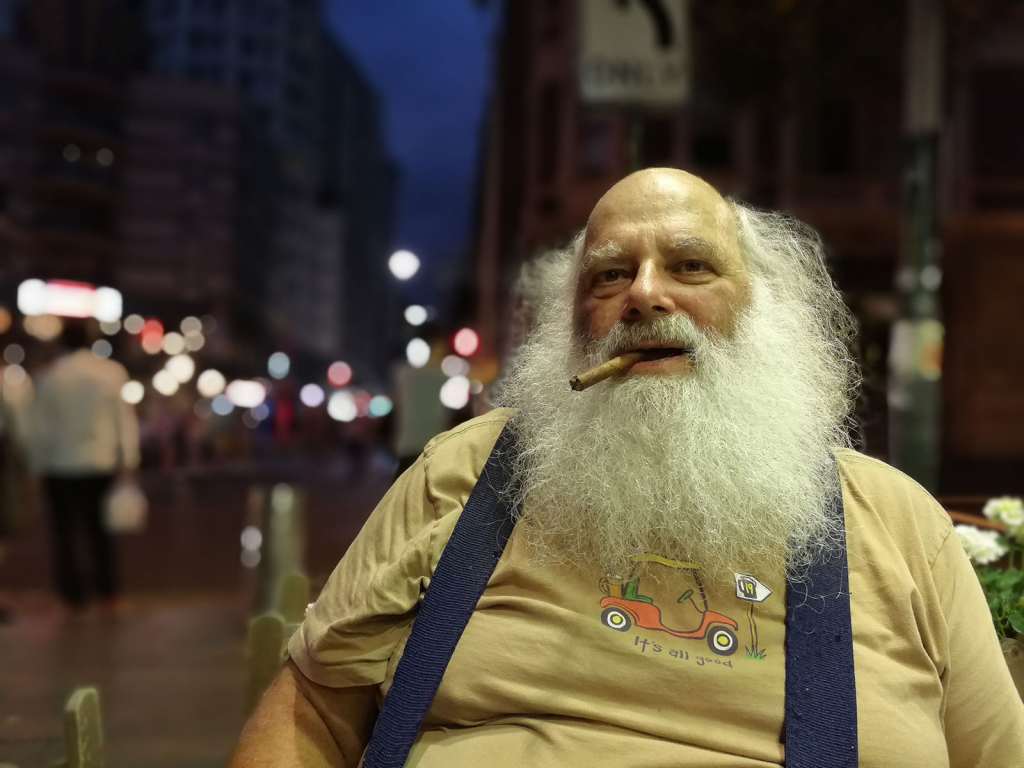 Huawei has also thrown in a focal length feature to let you change the focal length in post processing, essentially blurring the background and creating a soft bokeh of a photo that low apertures tend to provide. It's a bit of software doing the work here, and truth be told, it tends to struggle when dealing with hair while not working at all in some other instances (we tried with a glass and found a simulated aperture of F0.95 looked identical to one of F8), but it's cute all the same.
And there are, of course, plenty of colour modes available to you, as well as a camera interface that is very reminiscent of what Leica tries to do in its cameras, which is also faster than what Huawei provided in the P9.
Pair that with the microSD slot and the fact that this phone can capture in RAW, too, and you work out why the Mate 9 is a photographer's phone.
Hell, it's so good we'd actually consider switching from another handset simply because that black and white mode is so, so good. It's that impressive.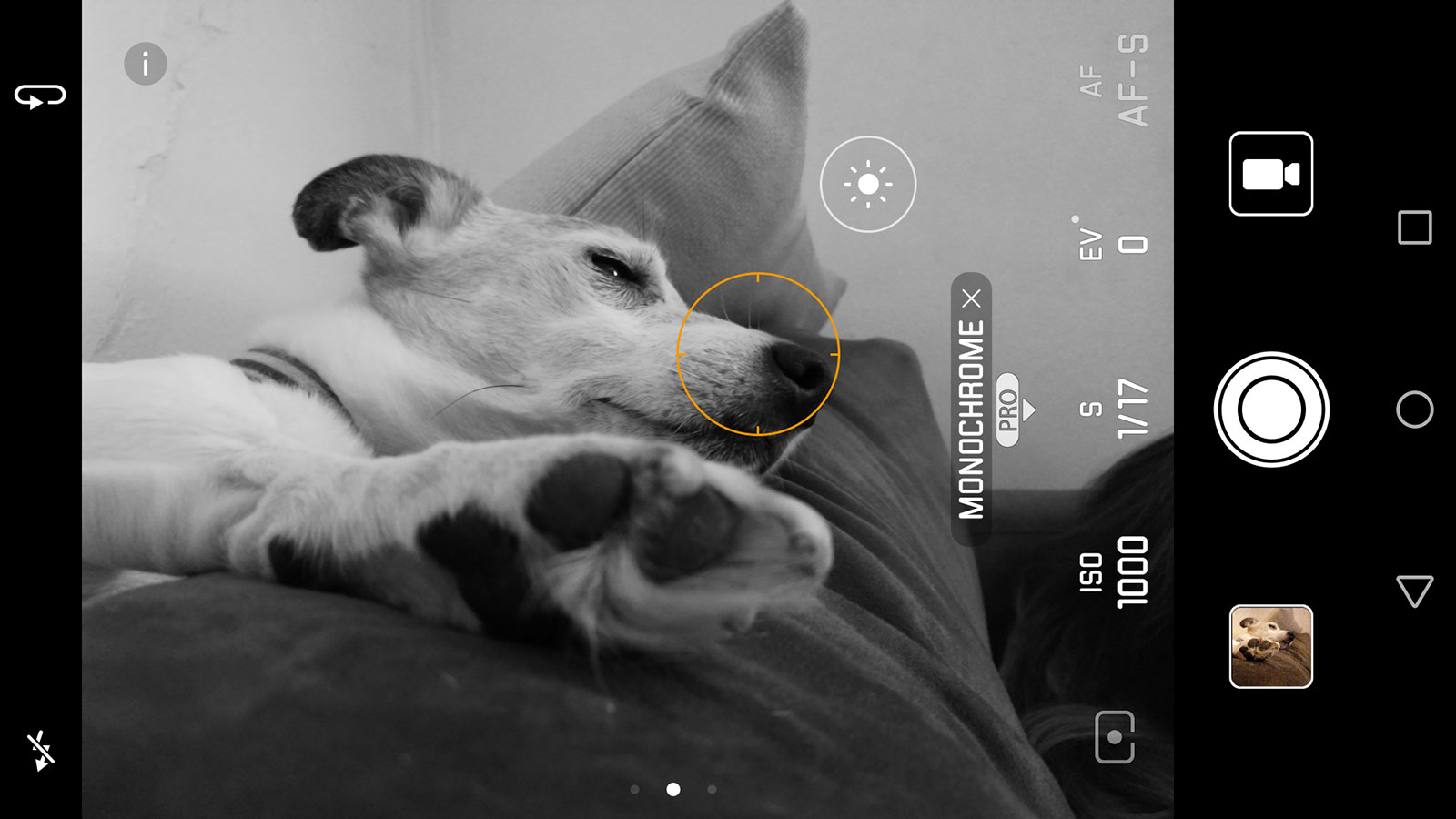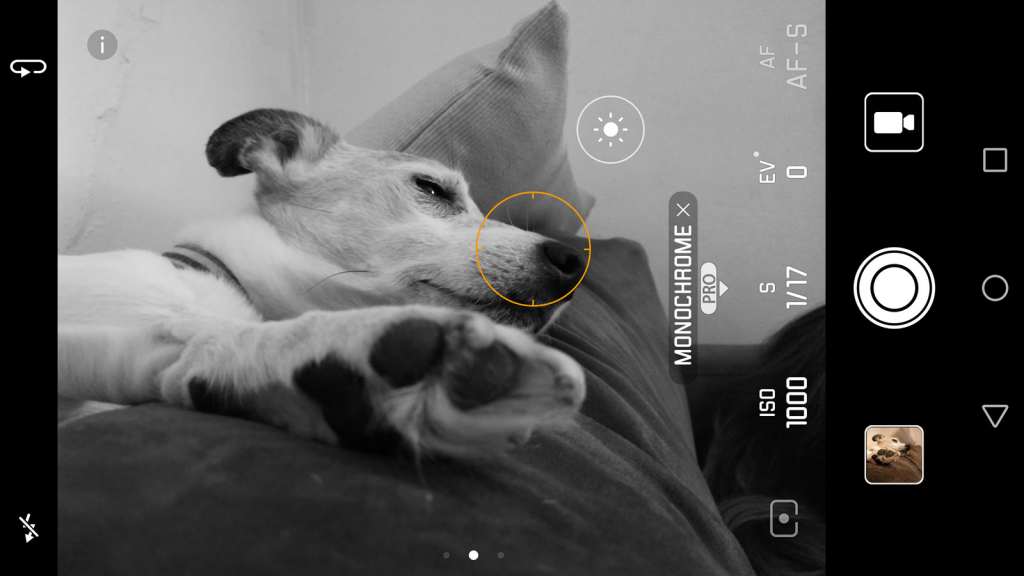 Battery
Signed off on the camera, our next focus is to deal with surviving a day of life, and with a positively massive 4000mAh battery inside the Huawei Mate 9, you might expect it to handle its own, achieving that minimum day of life we've all come to expect.
For the most part, you'd be right, but it's going to depend on how much you use Huawei's other features on how far you reach into the second day.
Let's get the obvious question out of the way first, because the Mate 9 has trouble reaching a full 24 hours. Whether you're a power user or someone a little more relaxed, the combination of Huawei's homemade processor, the big battery, and that Full HD display tend to keep the system bobbing along without fail.
We tested both types of performance use and found that if you sat in the high-end needs, you'd get the full day, but you'd definitely want to recharge as you headed to bed, lest you only had a skerrick of life the next day.
The more usable battery life is for the regular user, where you can find a good day and a half of power, and closer to two days depending on how you use the phone.


Tested in Sydney's CBD over a week, we found a full day was no problem for the Mate 9, and never really struggled.
In fact, the only time the phone genuinely started to lapse in battery life was when we took the camera for too much of a spin, using it to the extreme that caused the battery to drain rather quickly.
That means few should really complain, and if you're after that full 24 hours of life plus a little bit more, the Mate 9 should satisfy your needs without any issues.
Value
Finally, there's the value, and arriving with a price of $999, Huawei's flagship feels like it gets you much of the value you're craving for a big phone, but not necessarily all of it.
Granted, most people will opt for the Mate 9 on a 12- or 24-month plan, and so the overall value is worked out a little differently, but in a time when big phones tend to carry equally big price tags, the $999 Huawei Mate 9 feels like a relatively decent amount of value compared to the $1200-1500 devices you see.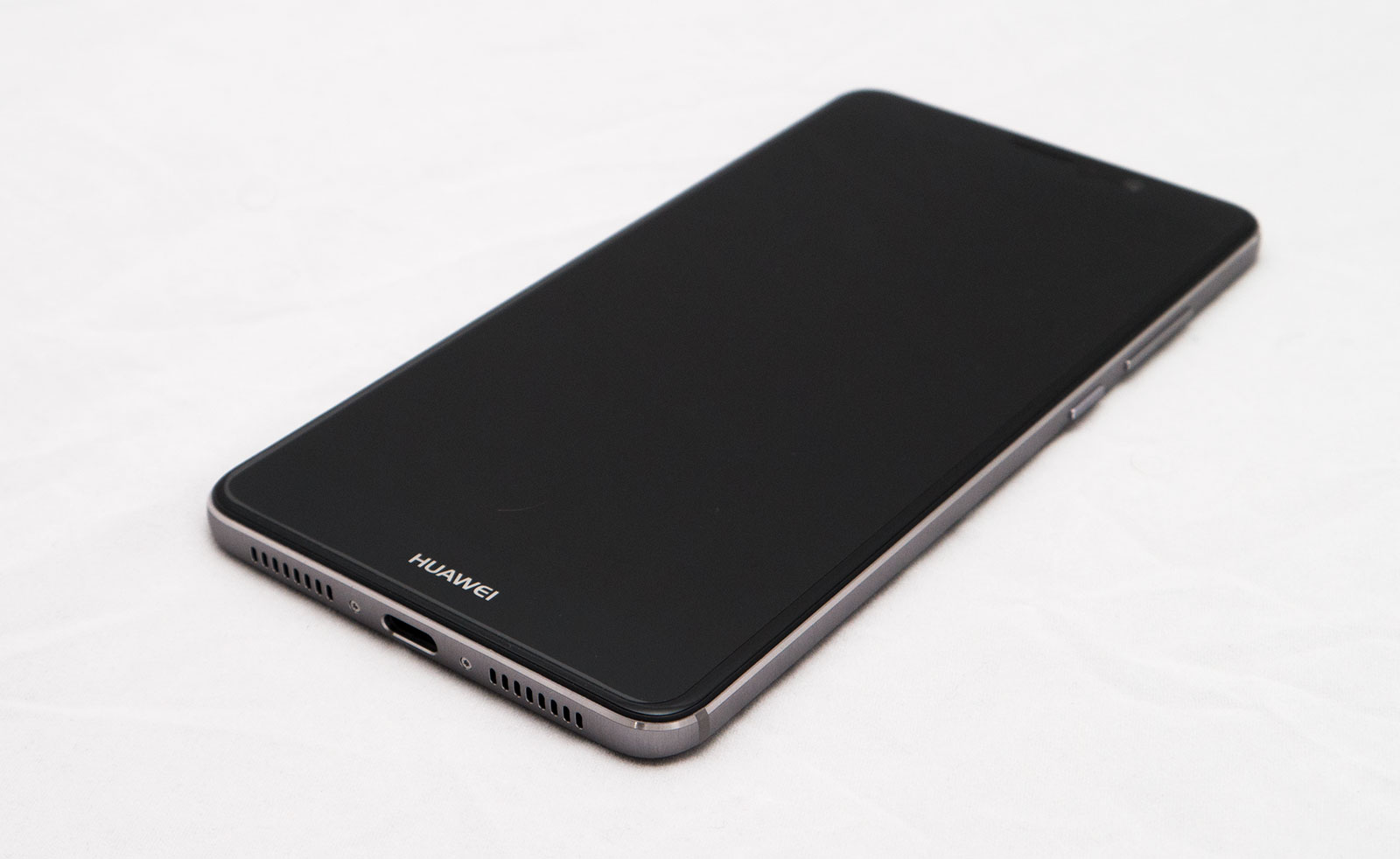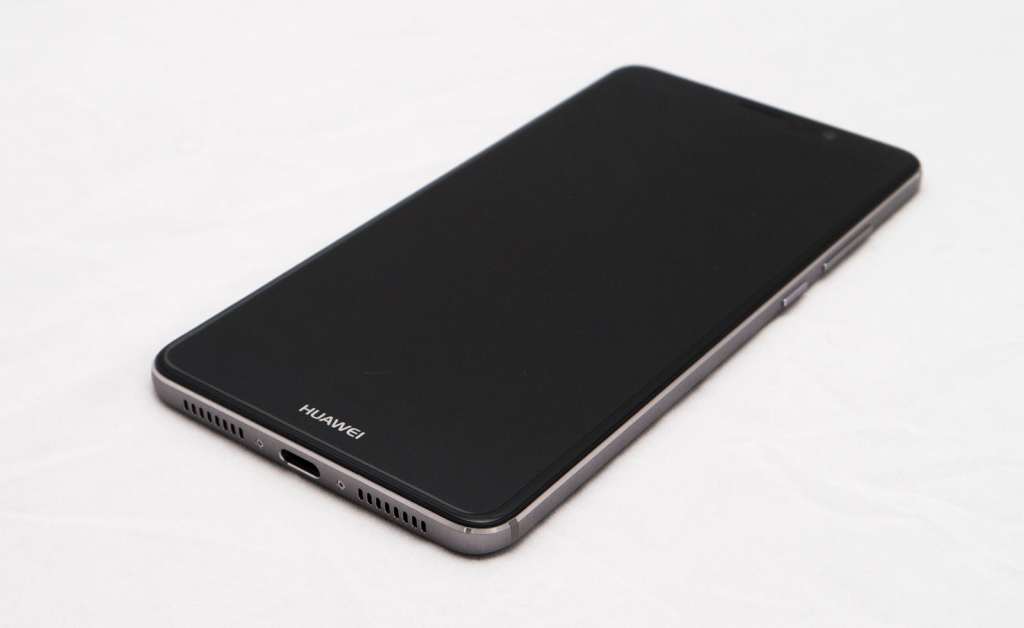 What needs work?
That being said, it's hard to come away from the Mate 9 without a few misgivings, because as great as the package is, there are some things missing.
For instance, the screen is stuck at Full HD, and that's important because several generations in, it seems Huawei is stuck on this little detail.
When you match the Full HD display of the Mate 9 to its screen dimensions, the pixel clarity numbers go down, too, so while the screen is bigger than that of the iPhone 7 Plus, it's also not as sharp.
We found it still quite pleasant to look at, but knowing what the competition has been pushing out for ages and realising that Full HD is barely considered premium these days leaves the Mate 9's screen a little hamstrung, as does its phablet status without any pen or stylus implement.
No pen means this isn't technically a phone for those who miss their Note 7, which many a reviewer (and we suspect marketer) have kind of taken the approach of. Yes, it's a big phone. No, you can't draw or scribble notes with it, unless you like doing so with your finger or one of those awkward broad-tipped rubber capacitive styluses.
Thoughts on these areas would have been handy upgrades for Huawei, with the Mate 9 feeling like a modest upgrade and more modern take to last year's Mate 8, even from the specs, with the camera really being the thing that has changed things.


There is also one more thing that's missing, and that is water resistance.
You might call it a feature that doesn't need to be there, but in this day and age, we'd argue that enough flagships are including it that it should be a feature everyone considers. Now that Apple and Samsung have joined in on what Sony has been offering for ages, there's a good chance that others will follow, too.
Strangely, this is one of those things that can be "make or break" for us, because as excellent as the Mate 9 is in areas, we really want it to be more resistant to the world. Whether that means an increased Gorilla Glass level for better drop and scratch tolerance or IP68 protection — or something like it, hell, an IP rating of any kind — it's something Huawei needs to implement.
It's one of those things that would make the Mate more than just another big smartphone, but a big friend in your life, like a real mate.
That's where the Note 7 managed to sit, doing it all and not skipping a beat until the calamity in a few phones managed to kill the entire model generation.
We doubt that will happen to Huawei or any other mobile maker again, but that level of mate-ship is exactly what you want the Mate 9 to fill in, to be that device that is a major part of your life.
And it gets close, but it doesn't quite complete the mission.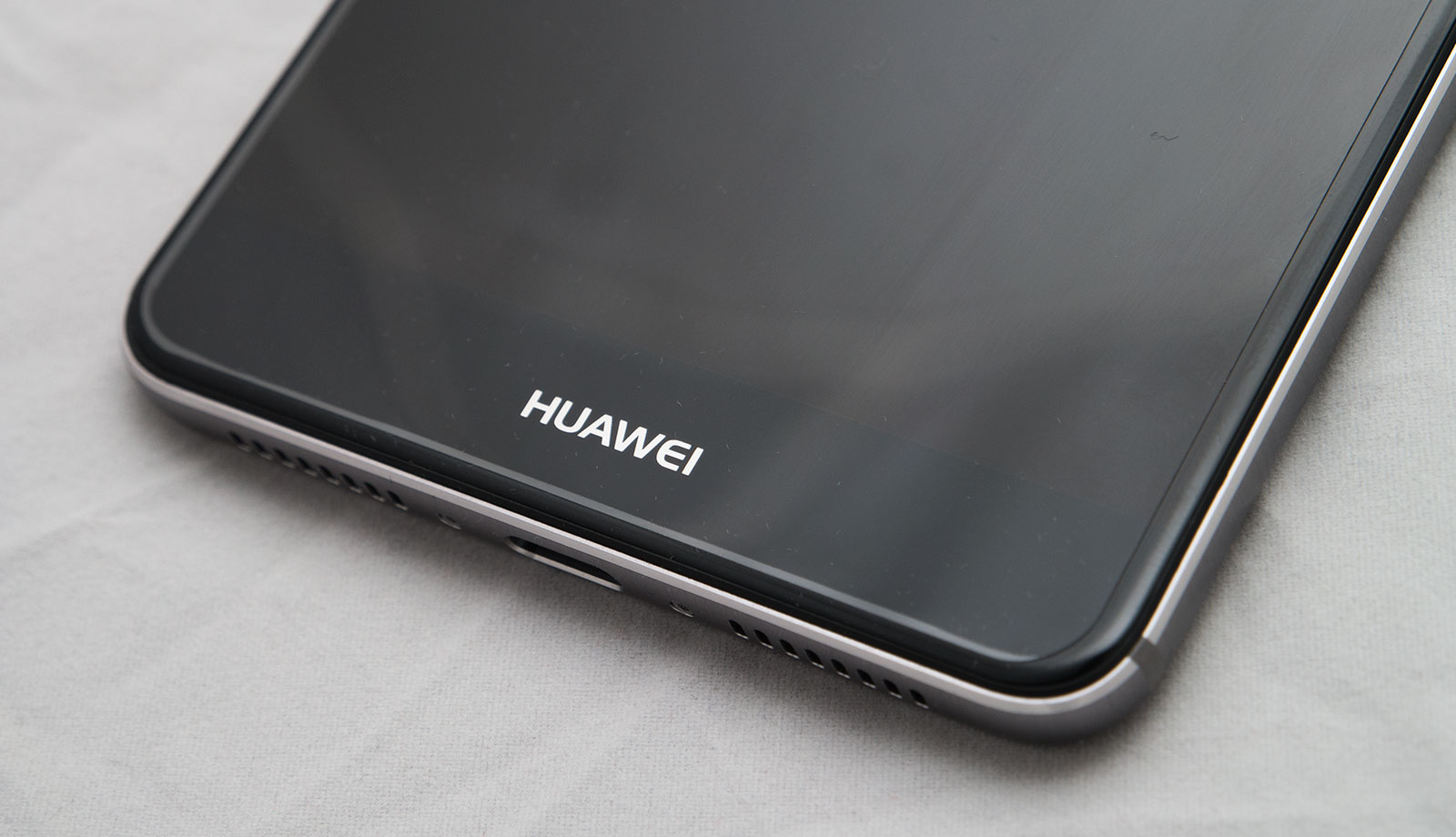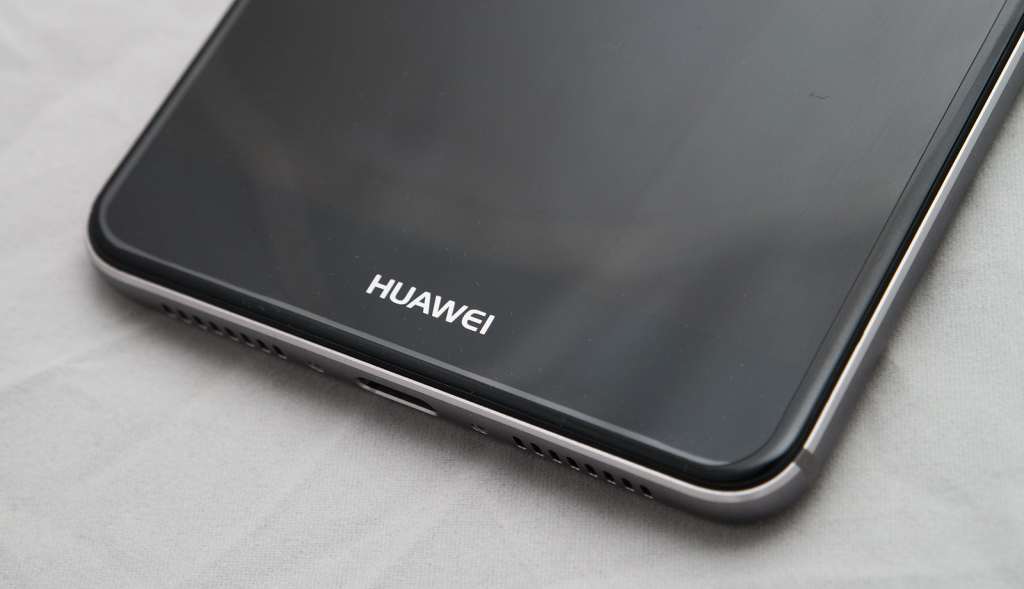 Final thoughts (TLDR)
If you can forgive the lack of water resistance, the slightly older Gorilla Glass, and the fact that this is a big and relatively heavy smartphone, Huawei's Mate 9 is a solid device to look at, and we mean "solid" in every sense of the word.
There isn't much to frown at here, and with a relatively versatile camera, some great benchmarks in both system and mobile activity, and better battery life than most phones manage, it's easy to see what the fuss is about with the Huawei Mate 9.
Really, it's about the best big phone you can find today, and that will make it appeal to so, so many people out there.
It's only real downsides are the screen and lack of water resistance, and that Mobile World Congress is just around the corner, signalling that it will probably be usurped very, very quickly.
Some people don't care about that, however, and if that's you, and the size and features are enough to raise a few eyebrows, specifically your own, you'll enjoy what Huawei is offering in the Mate 9, as it's clearly a step in the right direction and a phone made for photographers, too.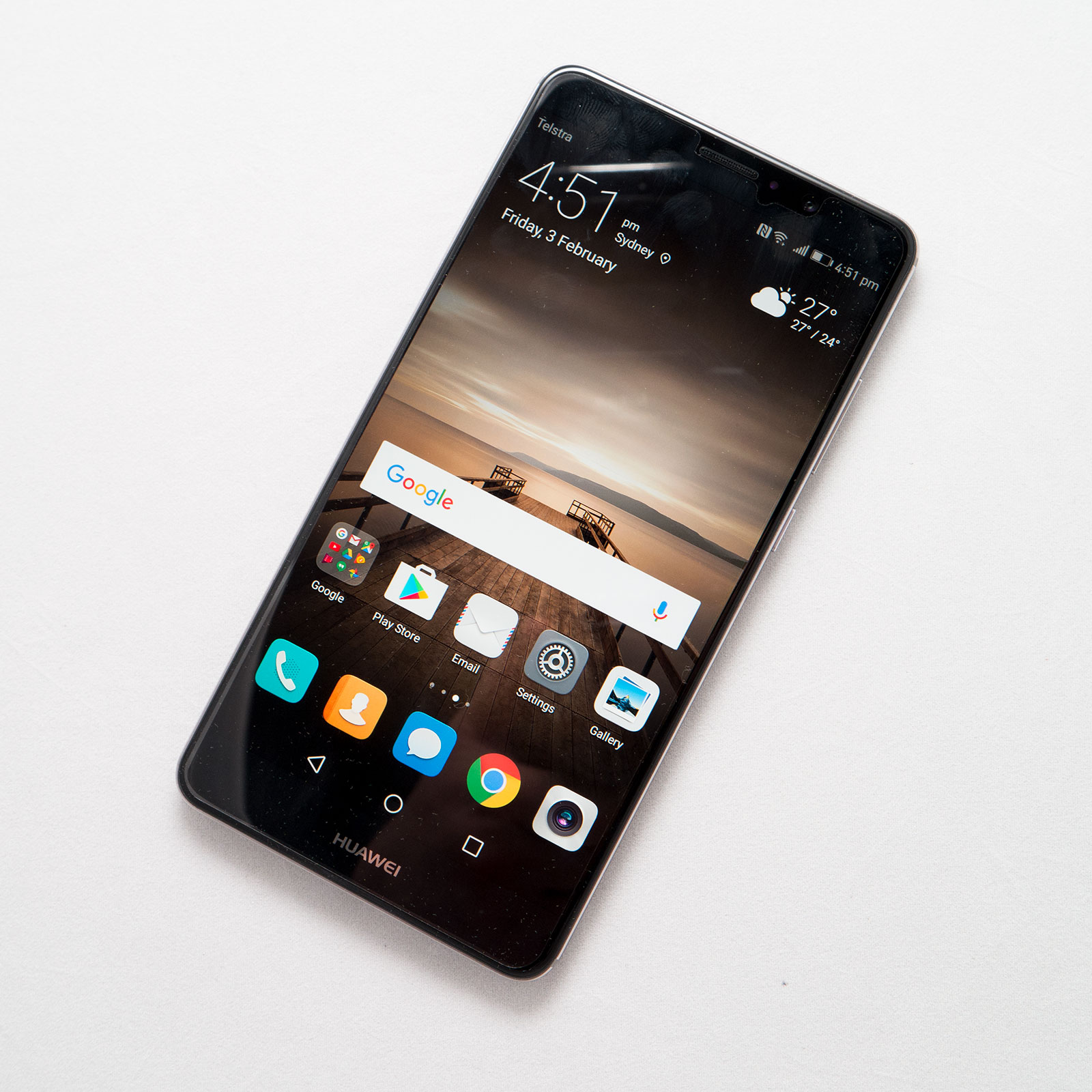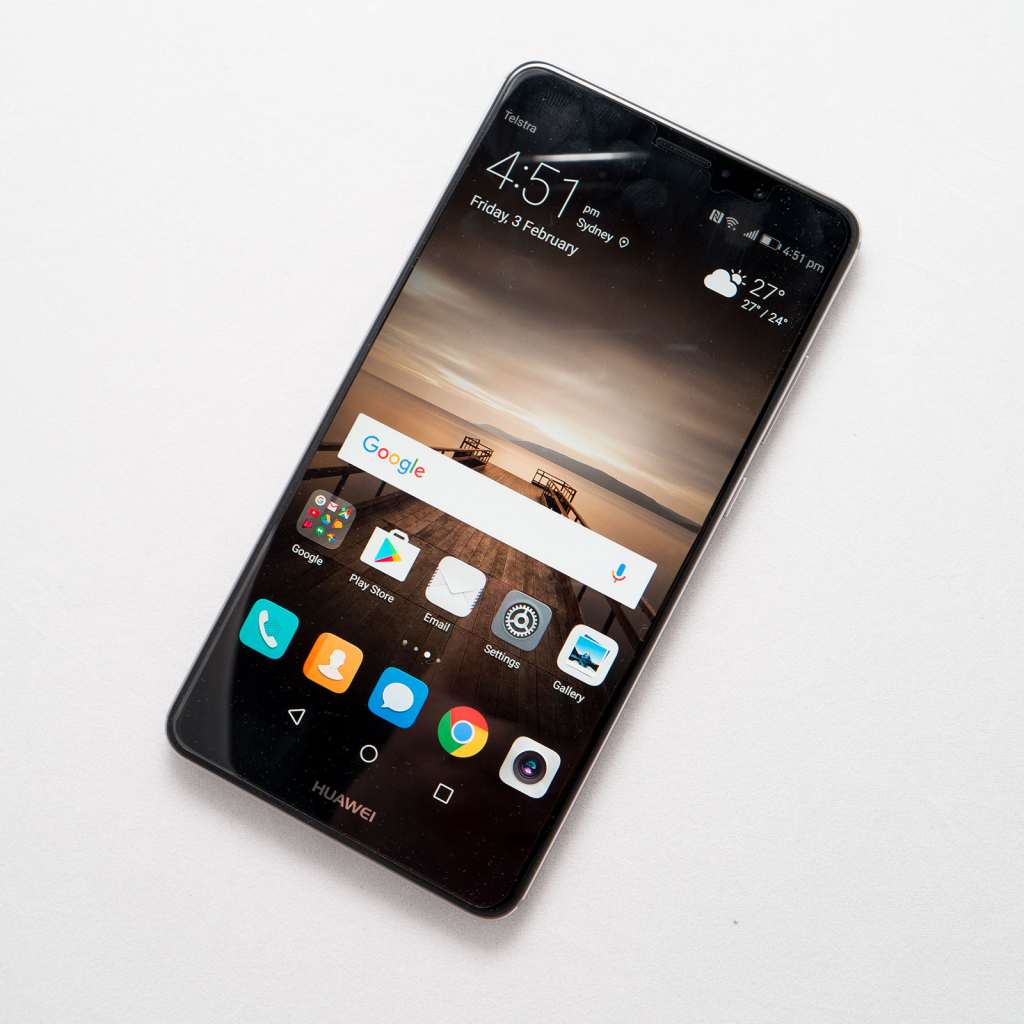 The good
Metal and glass, and very well made
Excellent performance thanks to Huawei's own technology
Black and white sensor produces some absolutely brilliant images
Includes an infrared port, one of the features that has gone missing in recent years!
The not-so-good
Heavy
Screen is only Full HD
No stylus support, making it not so much a Note replacement but just a very big phone
No water resistance