Quick review
The good
Feels great in the hand
Still one of the best combinations of camera sensors, resulting in lovely black and white images or great colours
Probably the best bokeh emulation effect in the business (when it works)
All-day battery life
Comes with a screen protector already applied
The not-so-good
Occasionally the touchscreen isn't responsive, forcing you to close apps
Fingerprint sensor used as a singular button is maddening
No water-resistance
No wireless charging

New on the block is the Huawei P10, a phone boasting some of the more interesting photographic chops you're likely to see and a feature and design package that could make rivals jealous.

When Huawei announced it was collaborating with the likes of Leica, smartphone photography suddenly got a whole lot more interesting. One of the bastions of photographic excellence was essentially coming together with one of the better but less talked about mobile brands, and the two could do brilliant things together.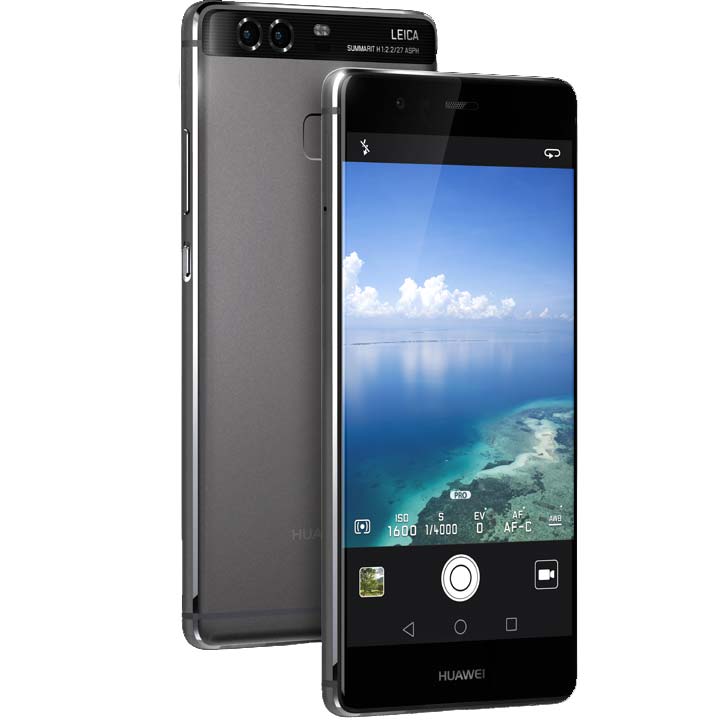 And in the P9, we certainly loved what the duo were doing: a monochromatic sensor worked on by one of the companies known for making black and white only digital cameras, developing alongside a phone company that has really come a long way in the past few years.
Without doubt, the P9 was an excellent phone, and it had the guts to really bring it to its main rivals, of Samsung and Apple and even later on Google, with a camera that was every bit as excellent as you could imagine.
The phone itself was solid too, and the whole package really shined, giving Huawei its best chance yet to land a phone that could take people's breath away.
Huawei and Leica followed it up for the thoroughly excellent Mate 9 recently, and now we're here with an all-new flagship, the P10.
Slightly different, this model is about evolving what worked on the P9, making the sensor better and bringing it in-line with the technology Huawei had working in the Mate 9, while throwing in some bonuses for good measure: a facial analysis system to make better images, more camera smarts, better glass, and a selfie camera that is aware when other people are trying to get in the shot.
There's more that Huawei has thrown in, so can the P10 live up to the sheer excellence its sibling set out, and can it push the bar even higher?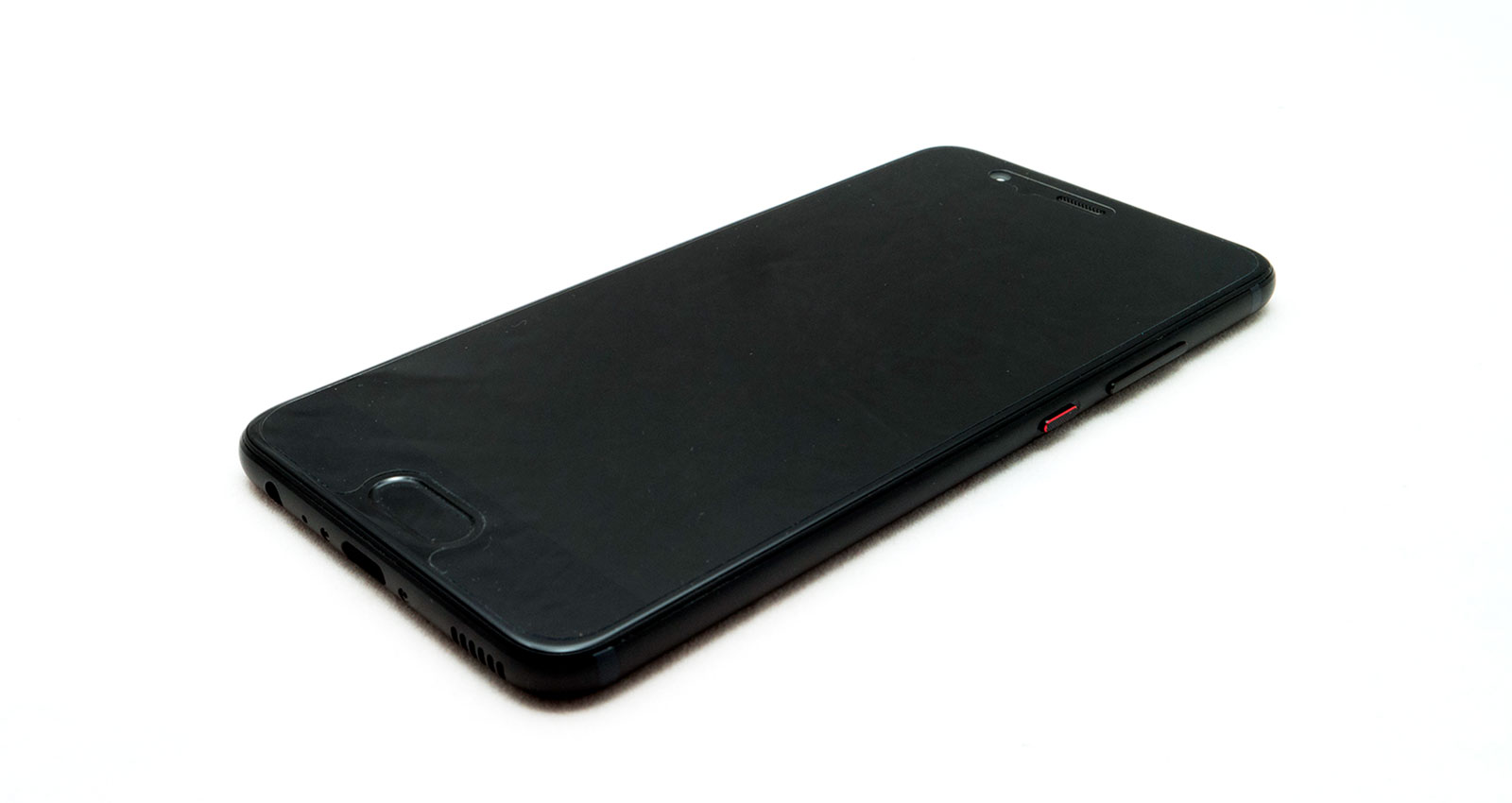 Note: As of May 2019, Huawei devices have been disconnected from Google Android due to inclusion on a US trade ban list. While this is unlikely to affect the contents and outcome of this review, it may affect updates in the long term. Please be advised.
Design
Huawei's P series isn't exactly new, but its most recent design efforts definitely bring another phone to mind, with the P series feeling much like what would happen if Samsung and Apple came together for something special.
While it's clear Huawei has definitely taken the P9's simplistic softened rectangular form and just run with it, the inclusion of a front facing fingerprint sensor to replace the rear sensor on the original doesn't come across like the right move forward, unless of course you're trying to grab iPhone customers keen for something else.
That's the general feeling here, at least from the front, though the rest of the design does come across thought out and tight, with a metal body that wraps around the tech nicely before arriving the glass front.
This helps the P10 to come across as a purely minimalist design, with only the smattering of buttons it needs — all found on the right side, with the power button sporting a red accenting not unlike that of a camera — while the phone draws you in with its relatively sizeable 5.1 inch screen, flanked at the top and bottom by pretty noticeable bezels.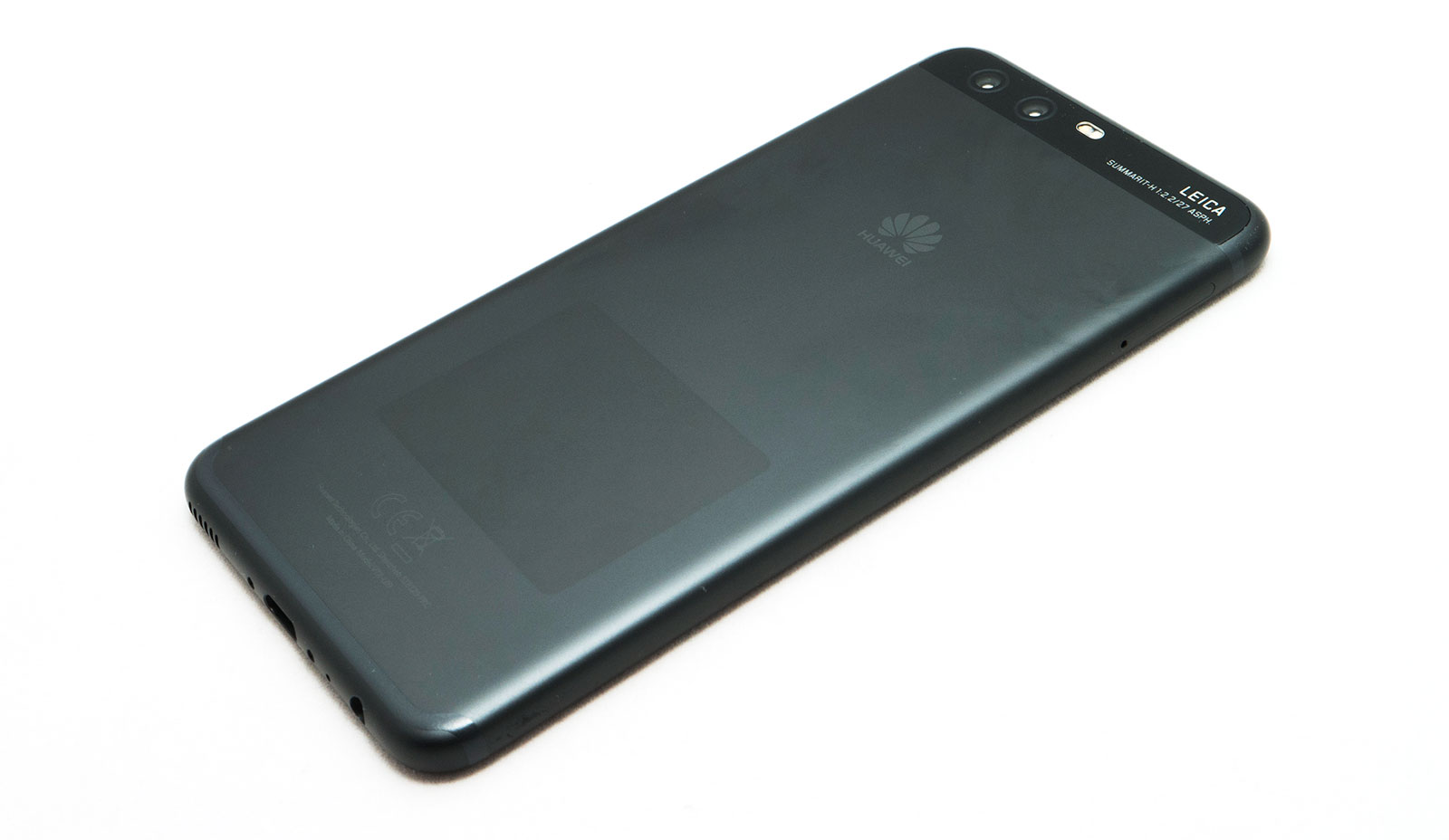 Features
Under that screen, Huawei has gone with a system spec that is tried and true for the phones it makes, borrowing the template used recently by the Mate 9 and making it for a different body.
As such, you'll find the familiar Huawei Kirin 960 used again in this phone, and eight-core chip paired with 4GB RAM and 64GB storage, as well as the very recent edition of Android 7.0, also known as "Nougat".
Huawei has skinned it has it tends to do, so you'll get EMUI 5.1 on the P10, providing a little bit more than what Google imagines a phone should be like.
We'll get into more for what that means momentarily, but for now, we'll just look at the rest of the specs, and most of these are more or less par for the course with Huawei's flagship phones, and indeed the flagships of other companies.

Unsurprisingly, you can upgrade the storage of the phone using a microSD slot, so that generous surplus of 64GB isn't all you'll have to work with, and the connections are fairly standard for a phone in the $999 price bracket, too, with 802.11a/b/g/n/ac WiFi, Bluetooth 4.2, a USB Type C charge and data port, Near-Field Communication (NFC), and a Category 12 4G connection offering as much as 600Mbps down and 100Mbps up.
A fingerprint sensor is also included, moved from the back where it was on the P9 now to the front and below the 5.1 inch display, and that screen also sports a 1920×1080 resolution with a pixel clarity of 432 pixels per inch (PPI).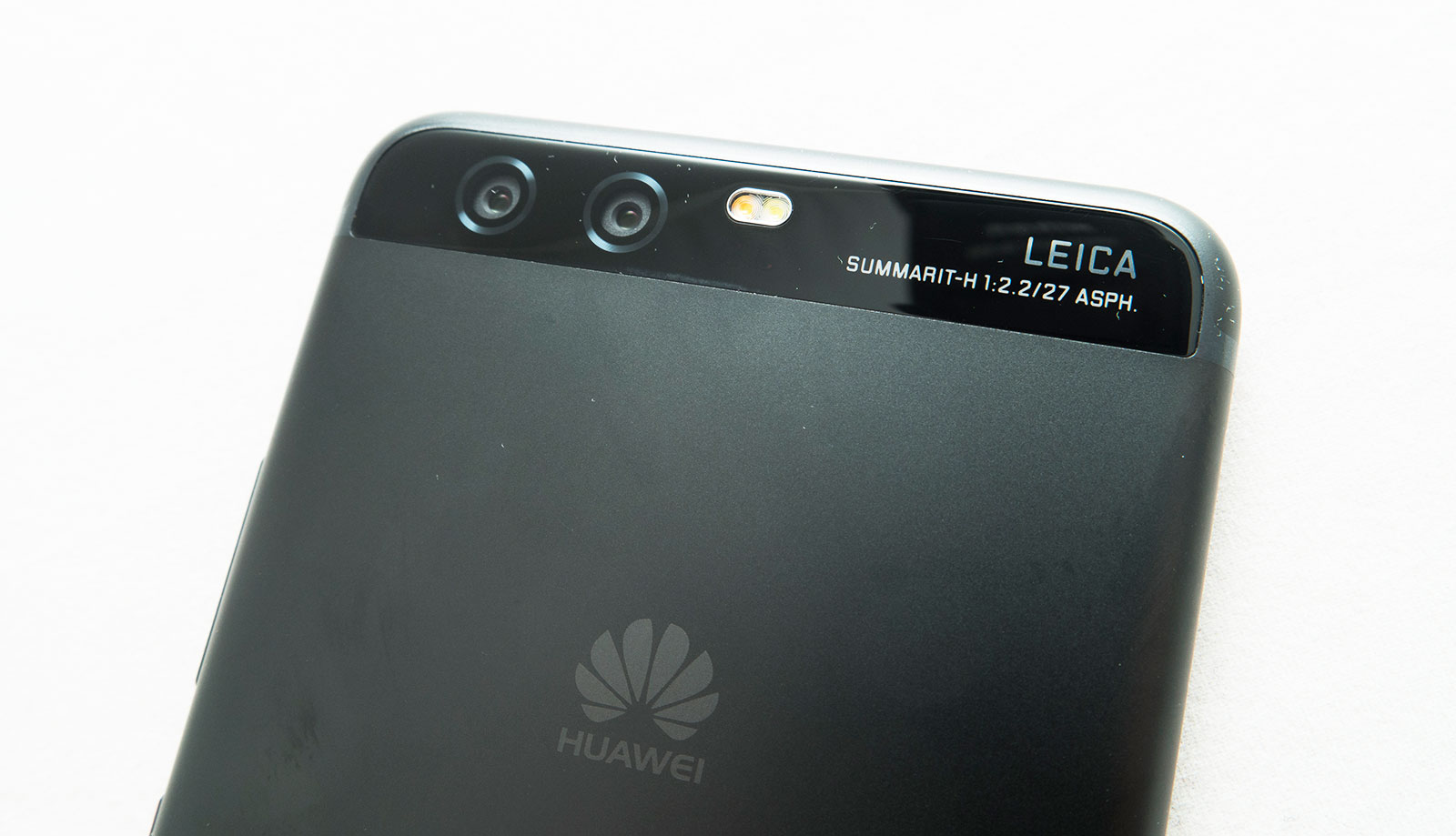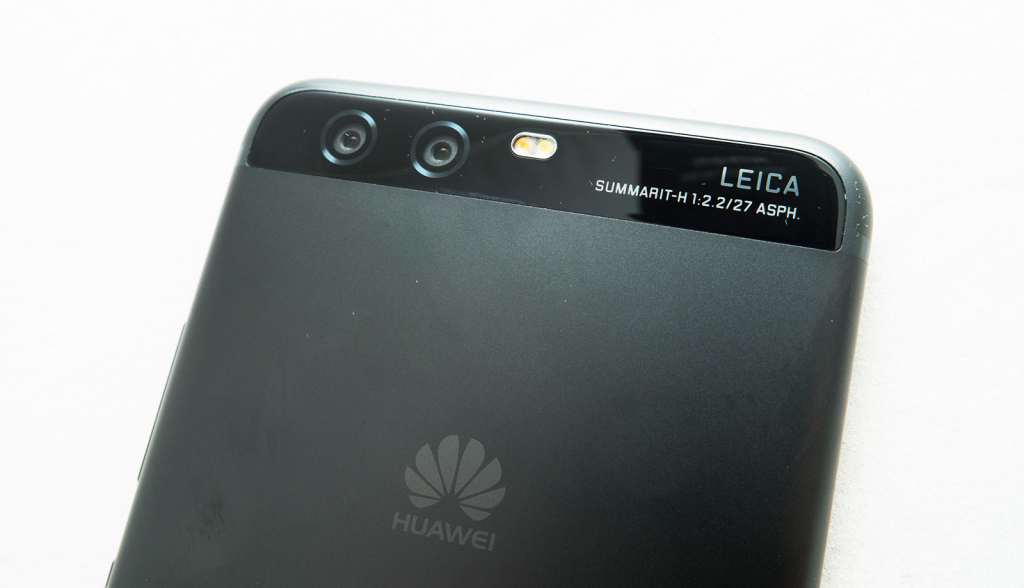 The cameras are also a little different from the P9 but close to the Mate 9, with the rear sporting a 12 megapixel colour camera next to a 20 megapixel monochrome sensor both of which rely on F2.2 glass, as well as a duo-tone flash and a small 3D scanner capable of picking up on faces highlighting the difference between foreground and background for more complete separation.
The front camera is also different, sporting an 8 megapixel camera with facial detection that will zoom in and out depending on the amount of faces picked up at the time of capture, sitting behind F1.9 glass.
A SIM card slot can be found on the left edge in the same space as the microSD slot.
The battery is rated at 3200mAh and is not removable, but is designed to work with Huawei's SuperCharge fast charging system.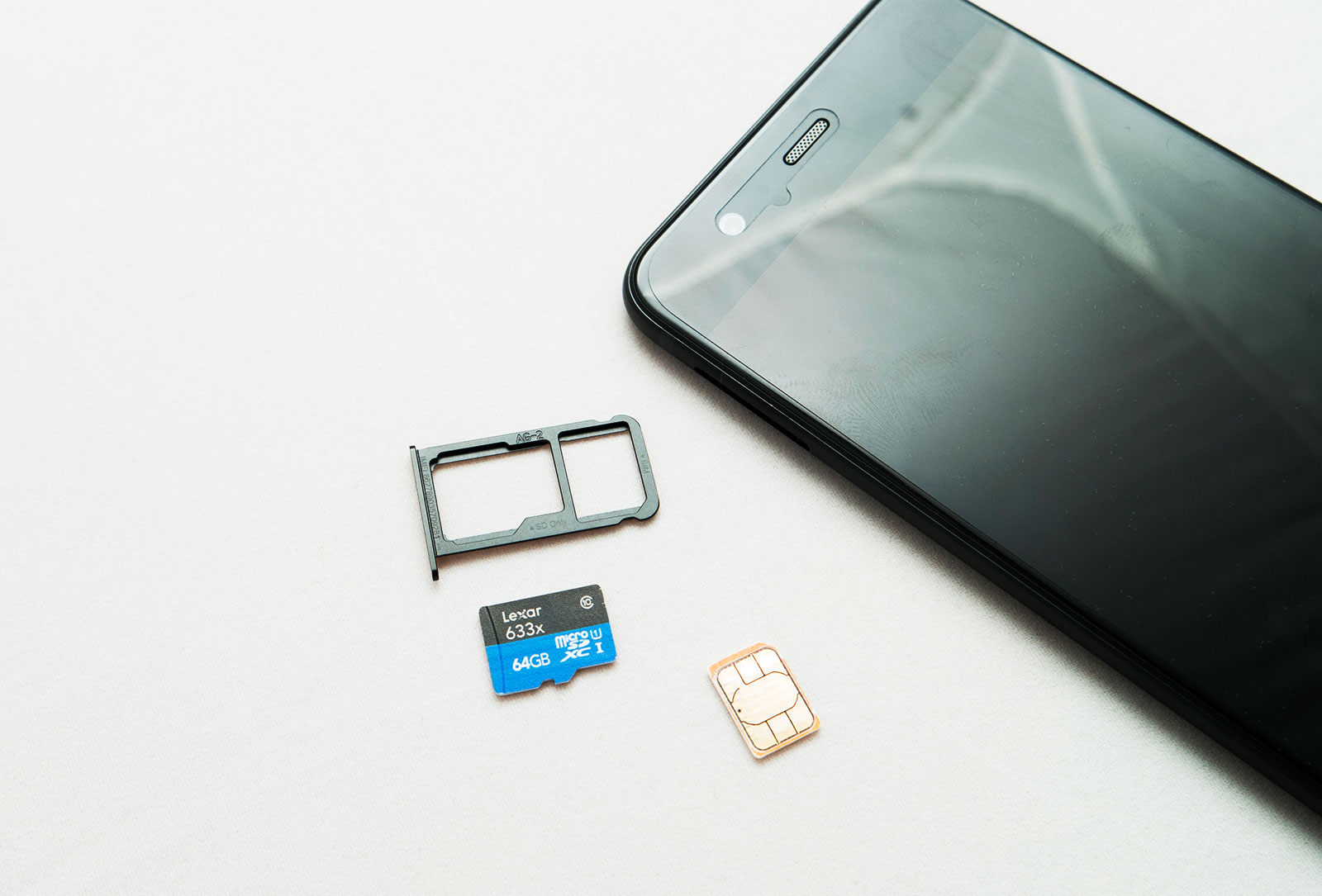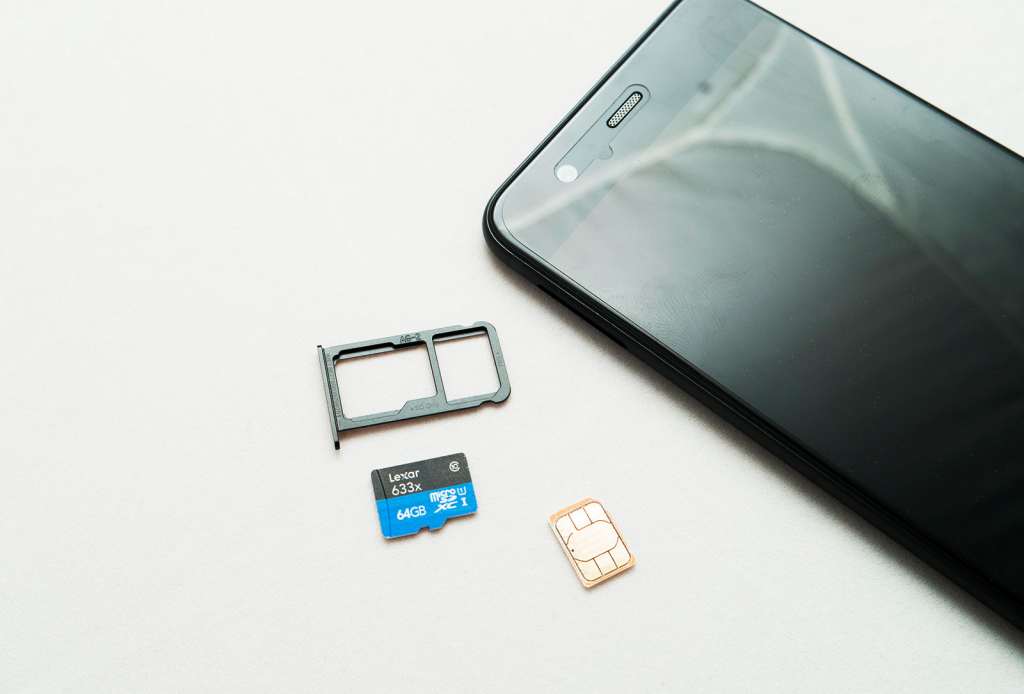 In-use
Switching the phone on, you'll be treated to a familiar screen for Huawei, because while many manufacturers have moved onto a Quad HD display, Huawei is still rocking the Full HD 1920×1080 panel we've seen time and time again.
Here in the P10, it appears in a 5.1 inch size, and while it's not exactly new, it's just as nice and pleasing to use as it's ever been, with a touch more brightness to pull from when you're in direct sunlight, no more scrambling for cover in glare.
The operating system has changed a little too, with the latest edition of Huawei's EMUI sitting atop Google's latest, too, meaning you get Android 7.1 "Nougat" with all its Assistant bells and whistles, while Huawei changes the look and feel to give owners a little more control.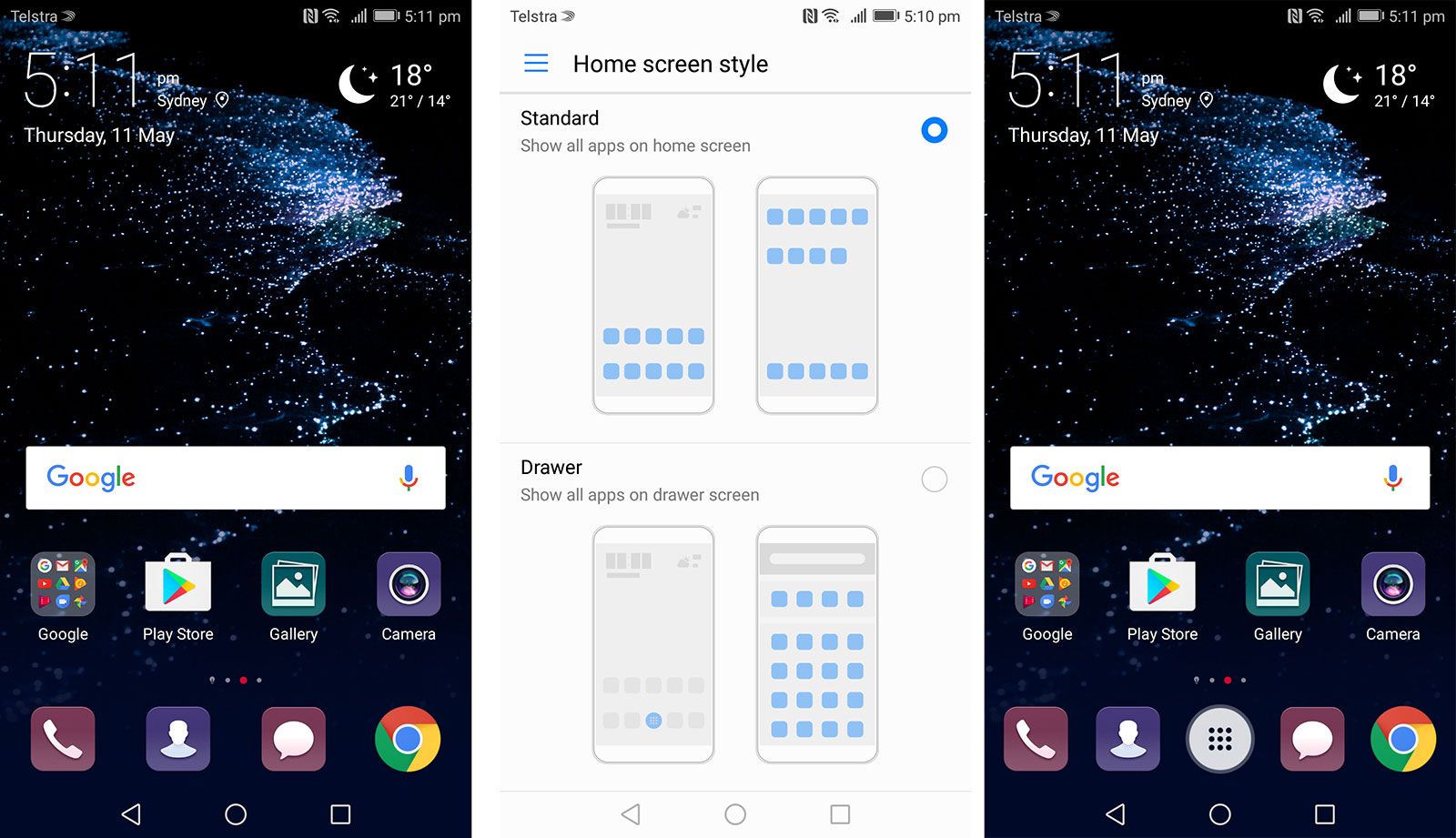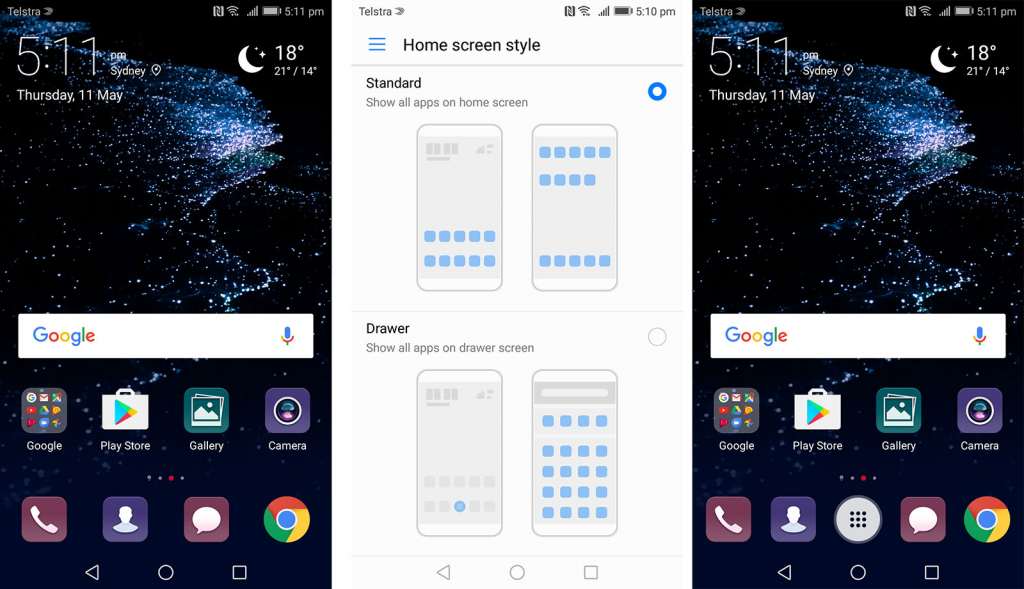 That means you can have a version of Android more like the iPhone as Huawei has previously offered in the P series, or you can do what the Mate 9 did and switch to a look and feel closer to what Google envisions in Android.
This sort of choice is definitely preferred, and Huawei lets you customise a reasonable amount, too, with options to change the transitions between the widgetised home-screens, whether shaking the phone realigns the icons, if the menus loop, and if Huawei's "HiBoard" appears on the left most screen, which we'd set to disable since it doesn't do much more than give you a search box and a few app suggestions.
Using the phone isn't hard, either, and whichever option you pick, you should find it easy, with a fingerprint sensor at the bottom unlocking the device, while the phone's regular size means it's pretty easy to get your fingers up and down the size to use the phone without any real issues.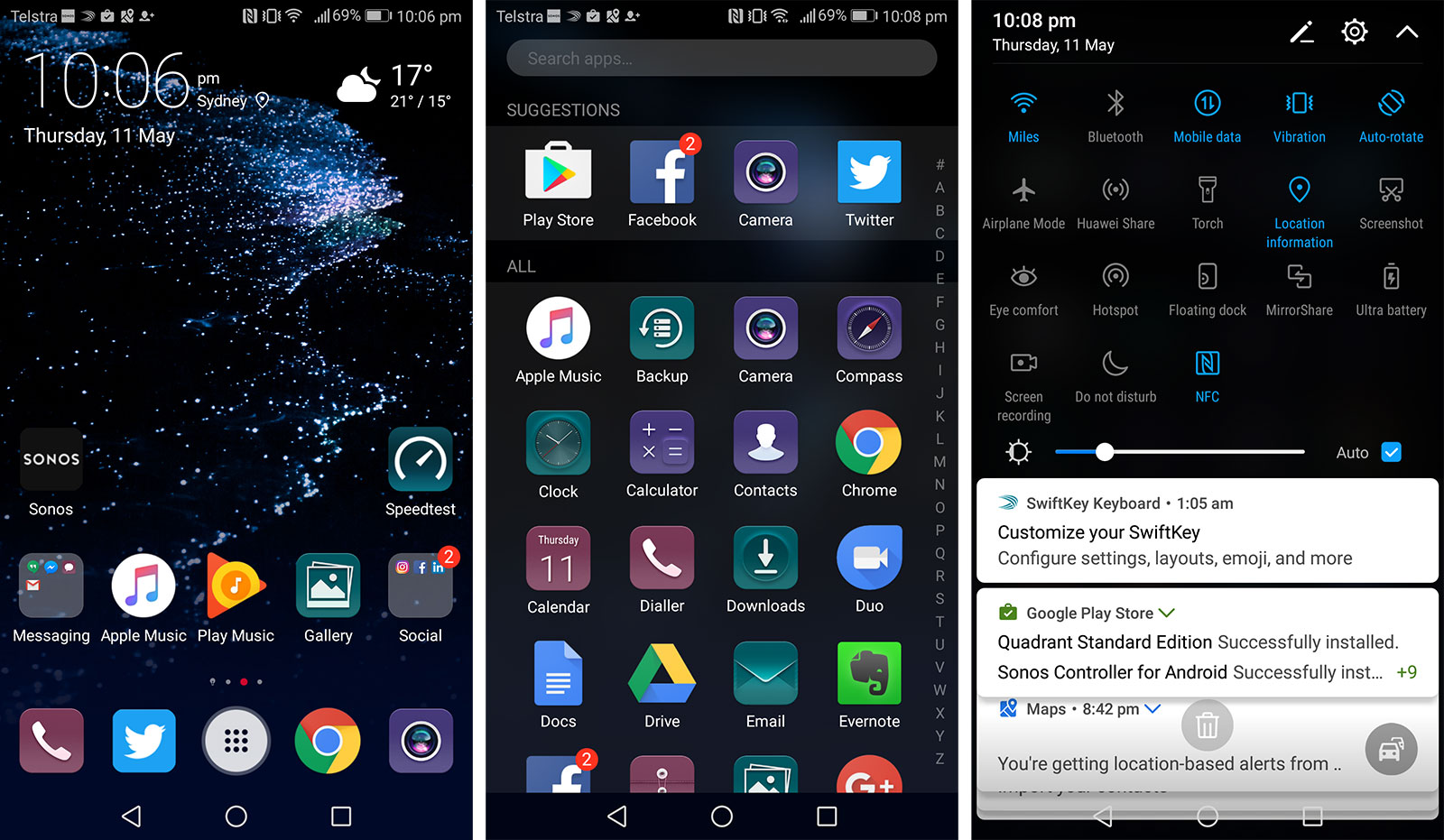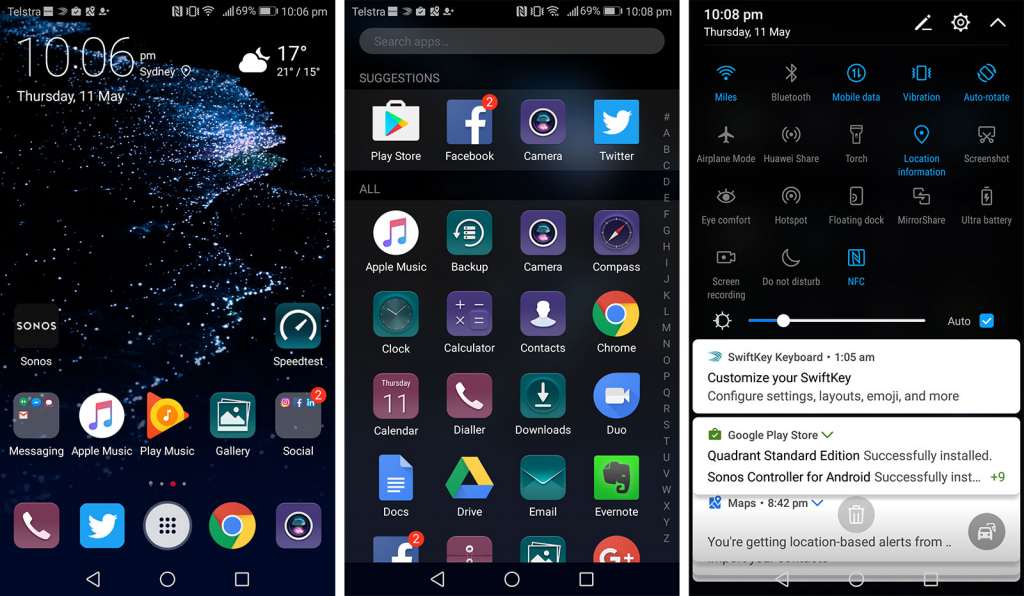 Performance
Thanks to a combination of Huawei's Kirin 960 processor and 4GB RAM, the performance isn't bad either, though we did have the occasional lag rear its head, usually in trying to load the onscreen keyboard or waiting for an app to let us play with its onscreen controls.
Testing this further, we're not sure the performance issues are necessarily the result of the processor and memory, but of Huawei's EMUI overlay to Android. We suspect this is the sort of thing a patch or update will fix later on, and the issue is rare, but for the most part, the system is quite stable.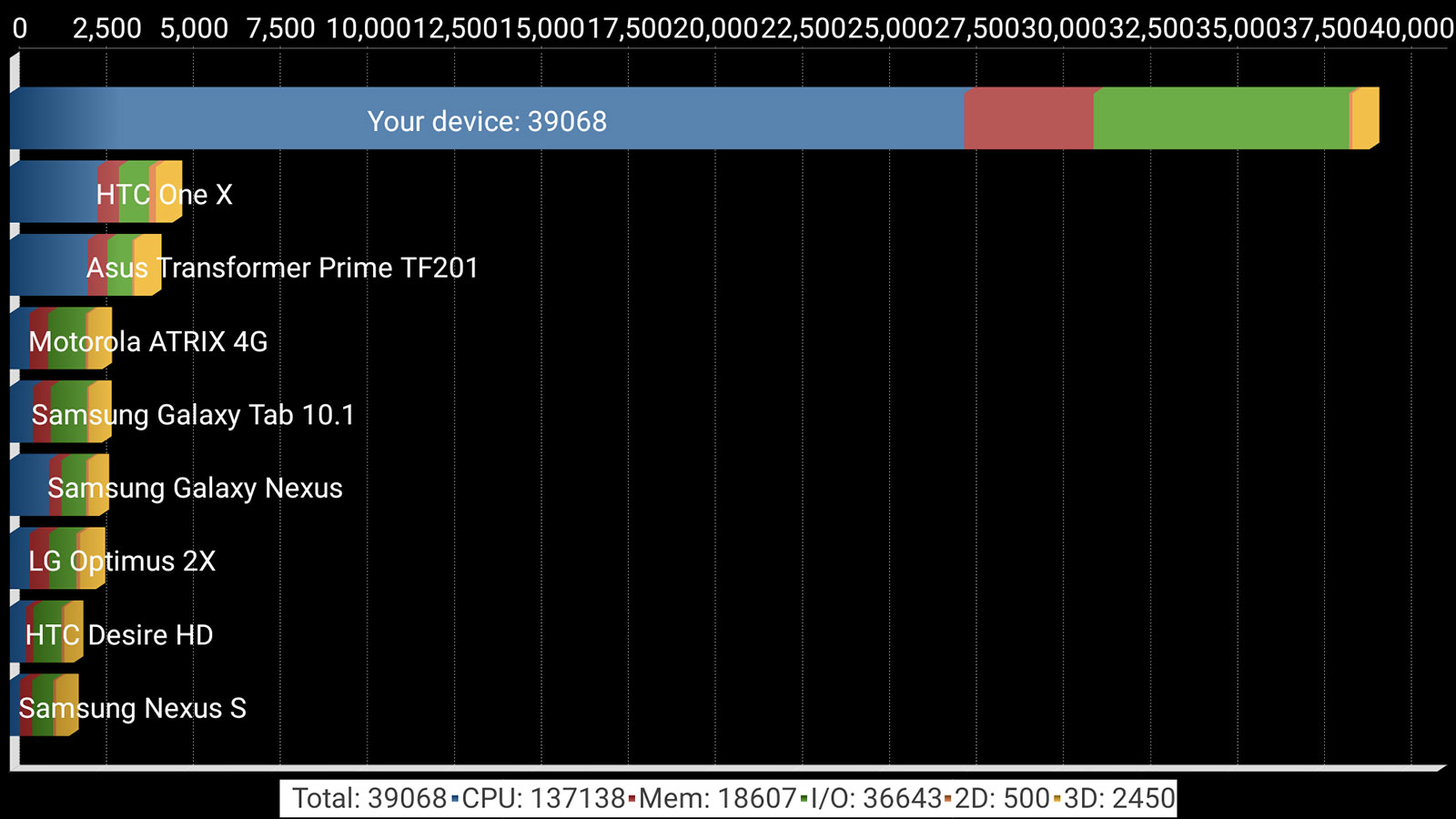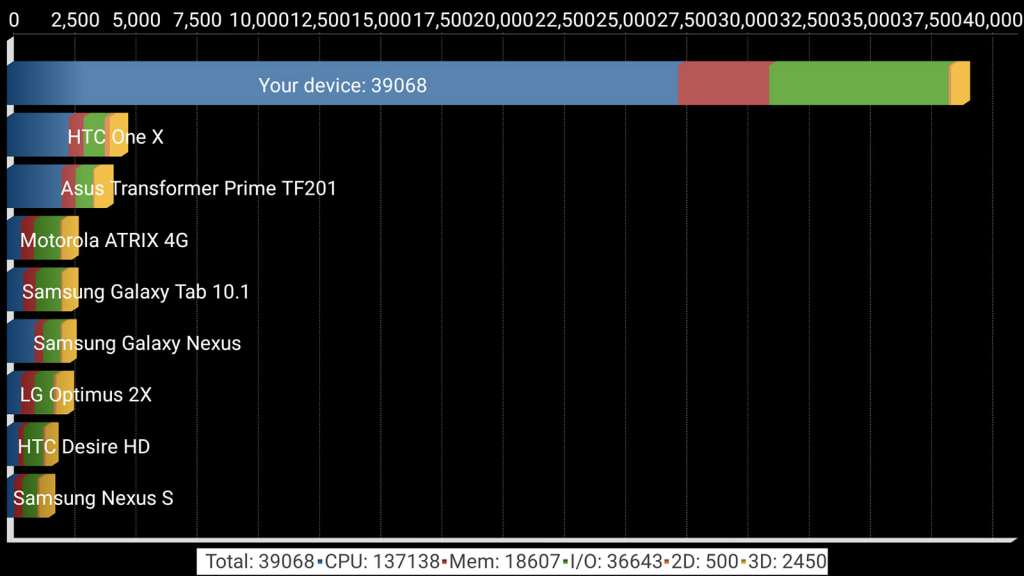 It's also quite fast, with the processor inside boasting a modest improvement over the P9 from last year, jumping to 39000 on a synthetic benchmark test, and generally providing decent performance outside of the occasional aforementioned lag.
Mobile performance also isn't bad, and while the modem inside should be capable of pulling down 600Mbps speeds, testing in Sydney's CBD tended to sit closer to a max of 81Mbps in our tests, which should be more than enough for most customers.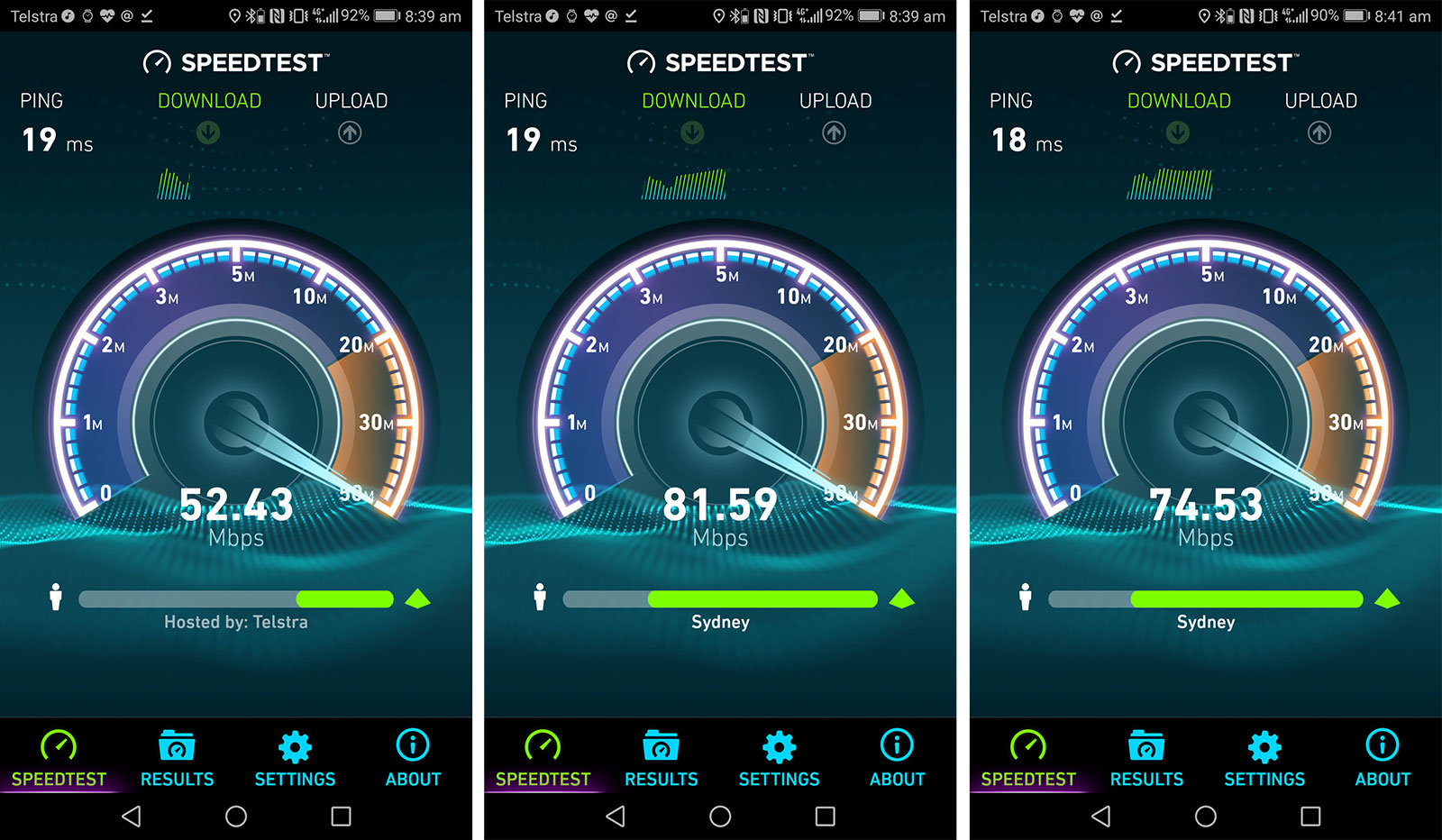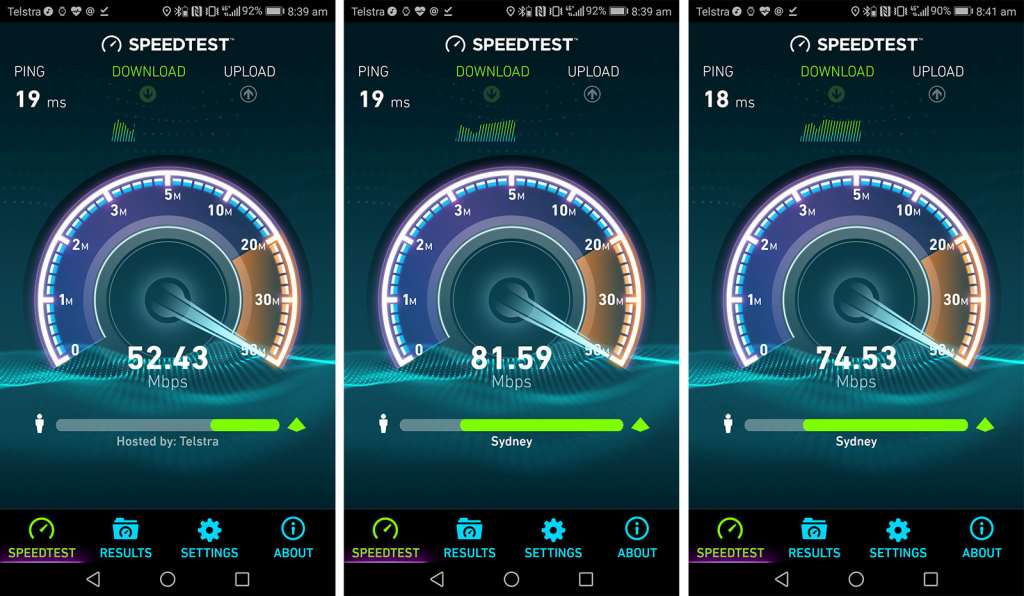 Cameras
Next up is the really important area for the Huawei P10: the camera, and given that there are two of them — and that this is one of the primary areas Huawei will be focusing on the messaging for the phone — it's critical for Huawei to get this one right.
Coming off the back of both the P9 and Mate 9 smartphones, Huawei already has a bit of a headstart, with a dual-camera system that does something no other dual-camera system does on other smartphones.
While Apple and LG use the technology to let you jump between two focal lengths, Huawei's two cameras are about the very essence of imagery itself, studying colour and tone with a camera for each of those areas.
Specifically, there's a 12 megapixel colour camera for your typical colour images and a 20 megapixel monochromatic sensor for shadows and tone, with the result essentially being a better and more balanced image, at least in theory.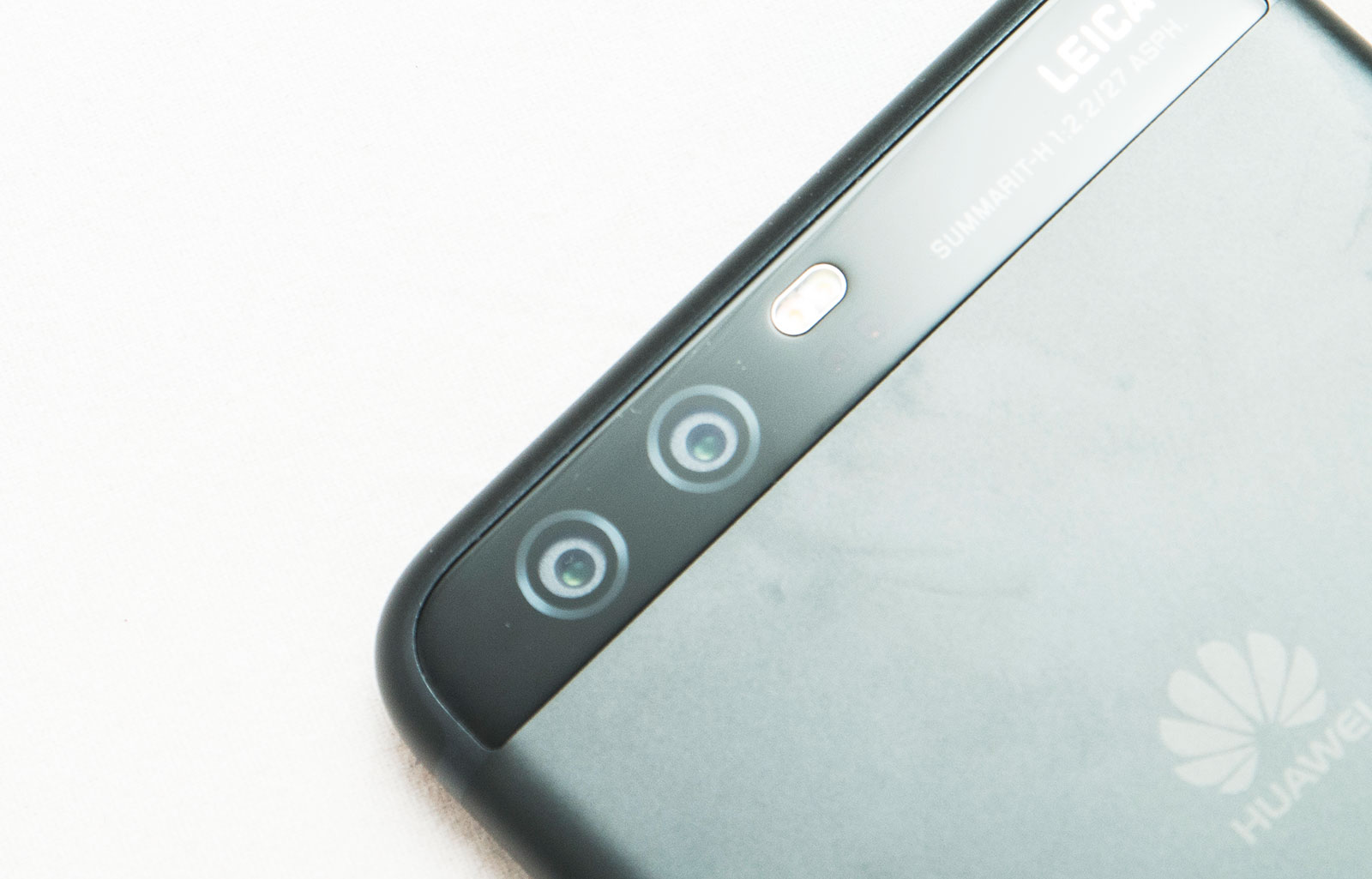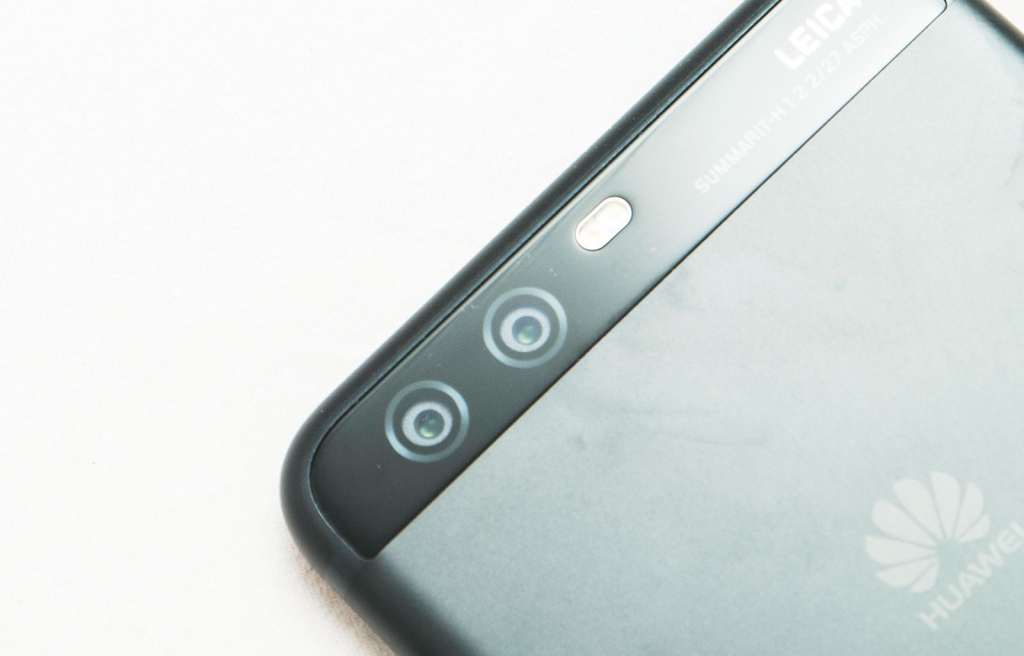 Huawei wants to help the image creation process, though, and so has included some neat 3D tracking technology capable of scanning for a face and detecting the difference between humans and other bits that, well, aren't, and the reason for this has to do with bokeh.
A term most may not be familiar with, "bokeh" is the word photographers use when the background of photo goes all creamy behind a subject, blurring and creating a soft effect as if the world just separates.
In actuality, the world is totally fine, but the lens itself isn't open wide enough to account for the depth behind the subject, and that's something low light lenses can typically on larger cameras when they stop down to the low aperture with the right amounts of glass elements.
However a phone camera doesn't work the same way, and almost always results in discernible depth outside of the initial focus, meaning a picture of your friends will almost always show the background with as much or close to the same detail as the people you are photographing.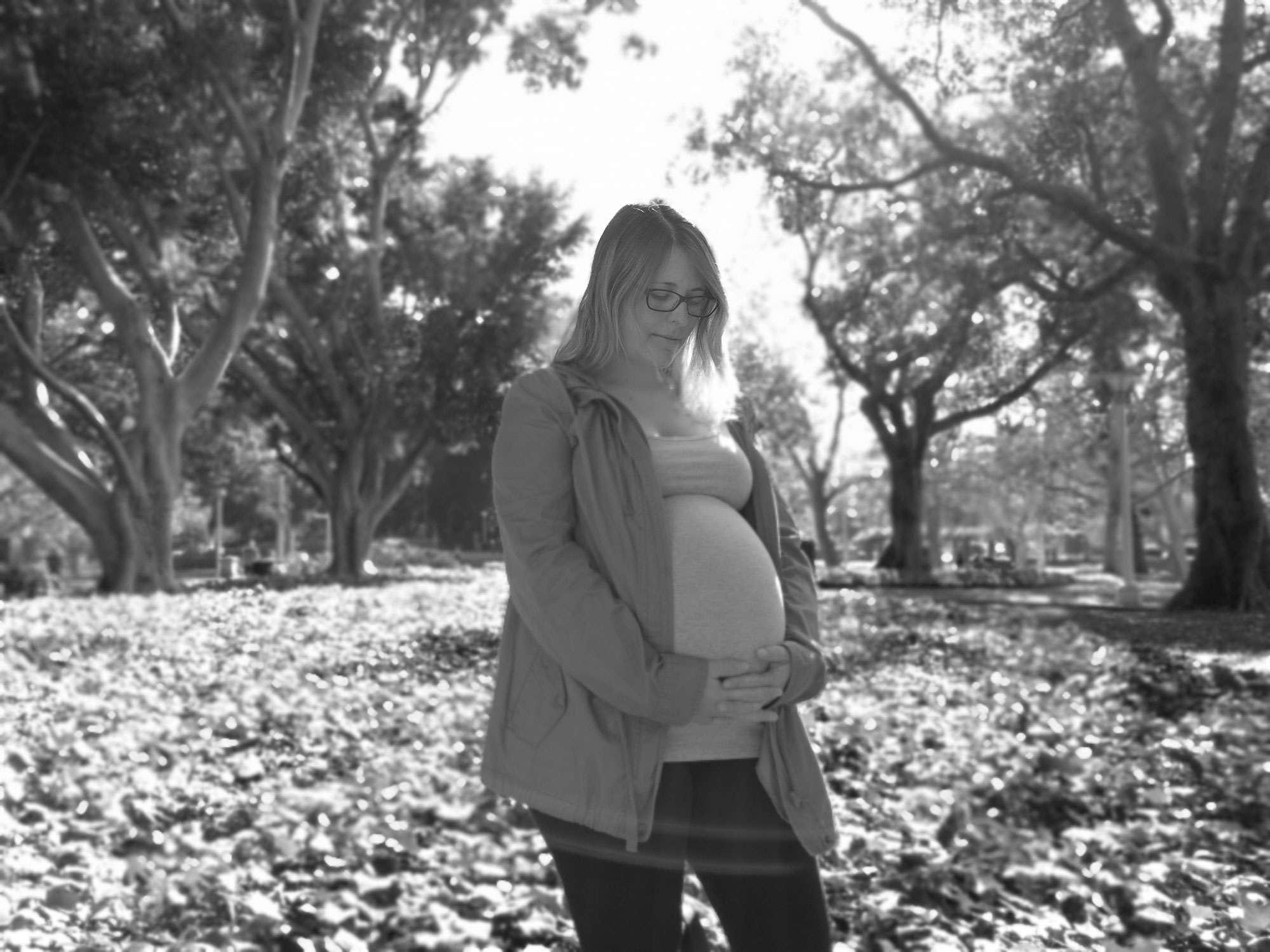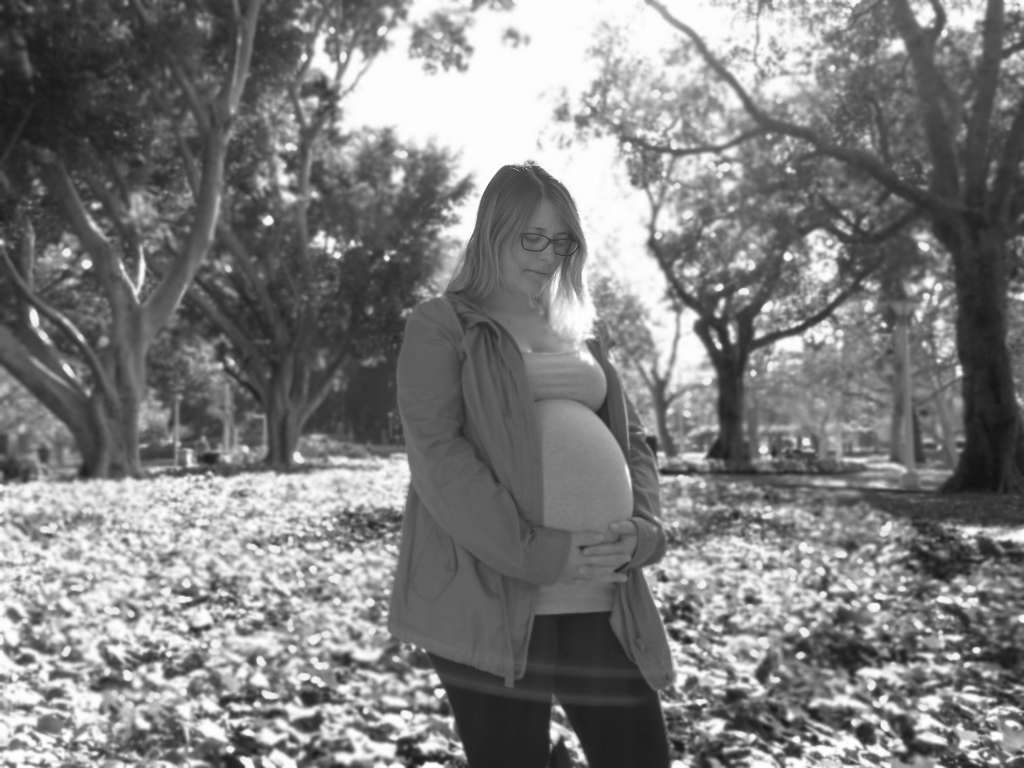 That's where the technology Huawei and Leica have created comes in: instead of relying on larger elements of glass that could essentially deliver a camera protrusion, the duo has built a 3D camera scanner to pick up on what would constitute the face and hair, and then separates the what isn't being recognised by the scanner and lightly blurs that.
Think of it as a face and hair detail enhancer, and an everything else blurrer, because that's essentially what it's doing, and it will do that through either colour or black and white, allowing you to crank up or turn down an extra layer that also softens faces to make them touched up more like a make-up artist has gone through them.
The last part is probably the least impressive aspect of the technology, but thankfully you can turn it down, because if you have any facial hair, it will likely just end up as a soft soapy blur instead of the detailed stippling you're probably going for.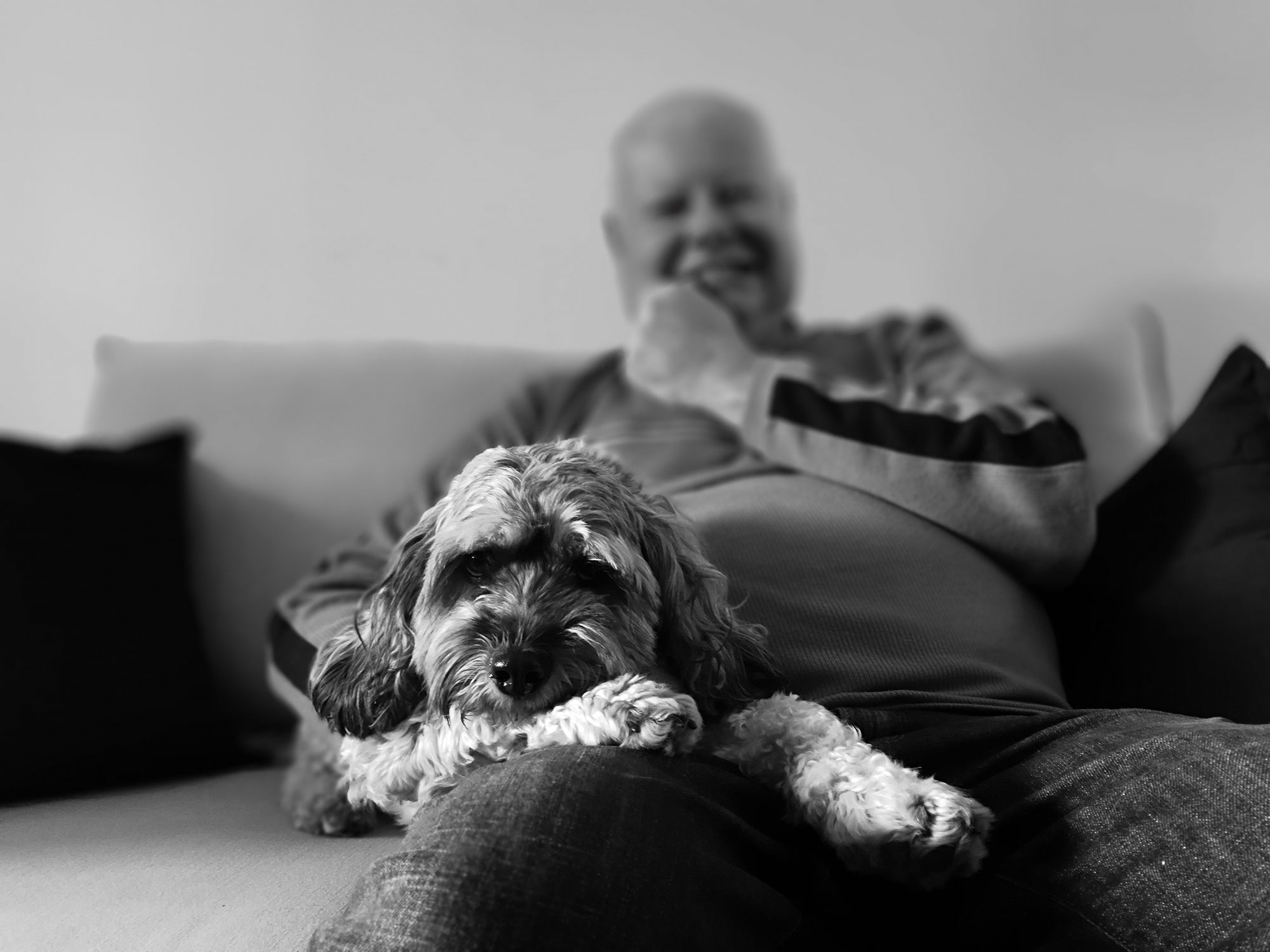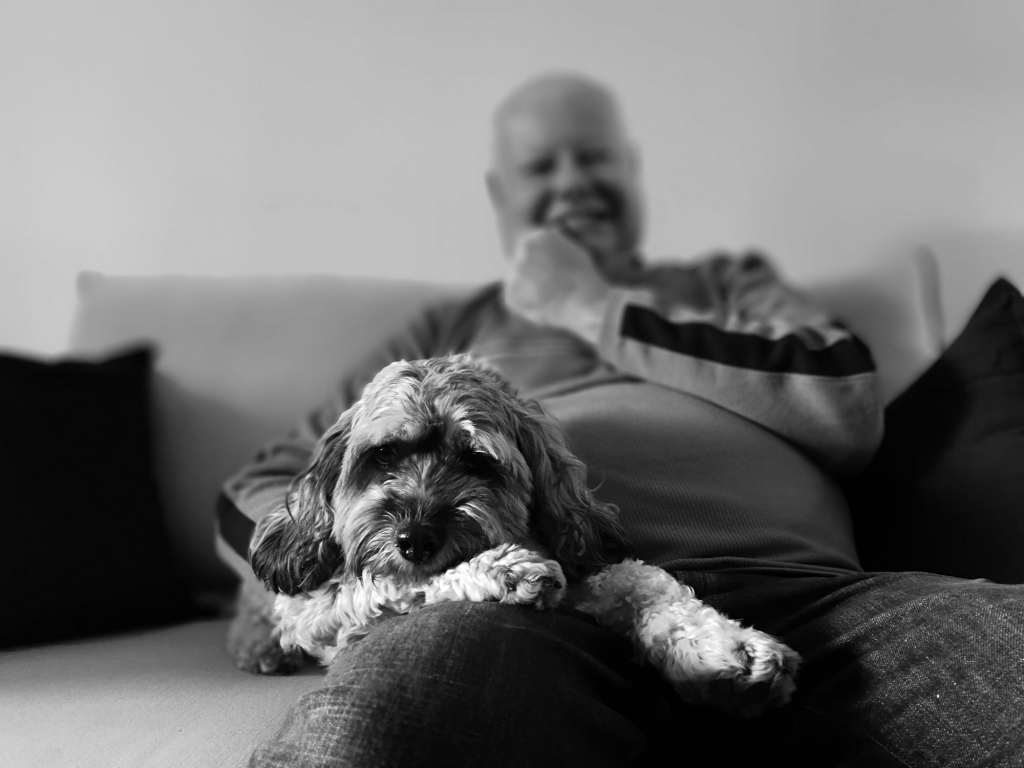 With that part switched off, Huawei's P10 is capable of some very strong results when it works, and just otherwise decent images when it doesn't.
Sometimes it gets it completely wrong, such as with the selfie camera, though we're not sure that camera includes the facial scanning technology and if it's just not being emulated.
The selfie camera does come with some neat tricks, however, zooming in with its 8 megapixel sensor to see you, and zooming out if it picks up on more friends getting into a shot.
Outside of the 3D scanner technology, the rear camera is basically what Huawei introduced on the Mate 9 earlier in the year, and so the images are very solid, and great to snap, especially if you liken yourself to a professional photographer, or even a very professional enthusiast or amateur.
Much like how the P9 was basically the introduction to having a Leica — a very inexpensive Leica, especially given how much those cameras normally cost — the P10 continues those efforts, offering a combination of sensors that works delightfully depending on what you plan to be photographing.
For instance, if you're more into colour, the 12 megapixel RGB sensor does the job well, and can even engage some extra arty logic to push the colours and make everything pop just a little more.
In the day, the colour sensor works a treat, while at night, it's not as impressive, but still handles itself fine, albeit not necessarily as strong as say the Google Pixel XL, one of the reigning champions in this category.
On the monochromatic side, however, nothing can really compete in smartphones, outside of those phones already produced by Huawei, and that's because no one has a dedicated monochromatic sensor on board.
An area Leica knows all too well — and even produces a specifically monochrome digital camera — the larger 20 megapixel black and white sensor is capable of delivering some of the loveliest black and white images out of a phone you can achieve without needing to run the images through processing, even giving some post conversions a run for their money.
The auto black & white mode can handle itself well, but there's also a pro mode you can play with yourself, giving you the option to fiddle with shutter speed and ISO settings to nail the image the way you want it on the P10's fixed F2.2 aperture.
In daylight, there's no surprise that the monochrome sensor performs a treat, and at night, it seems to handle things a little better than its colour counterpart, offering a deeper sense of the night due to the blacks really coming out, well, like black.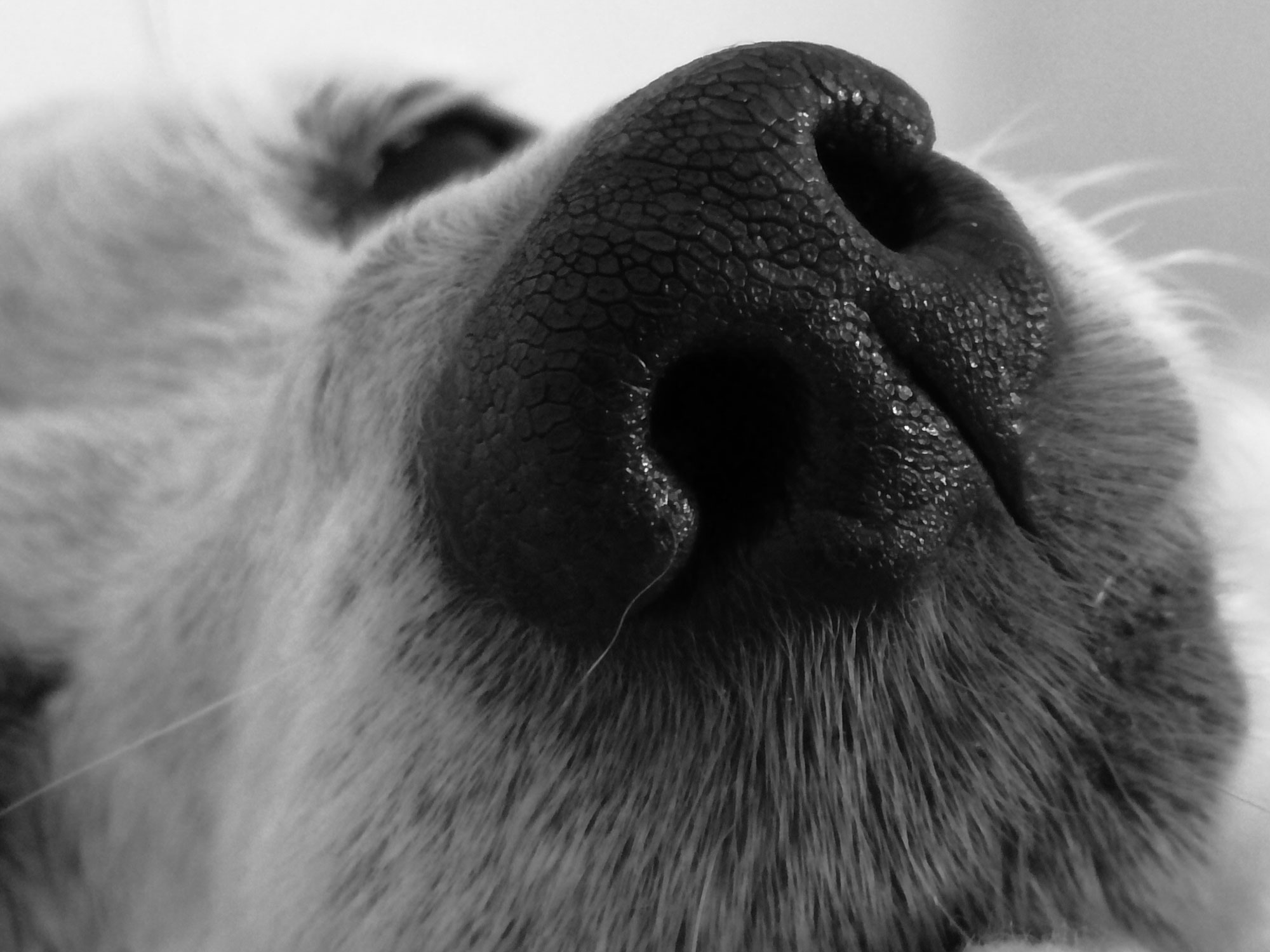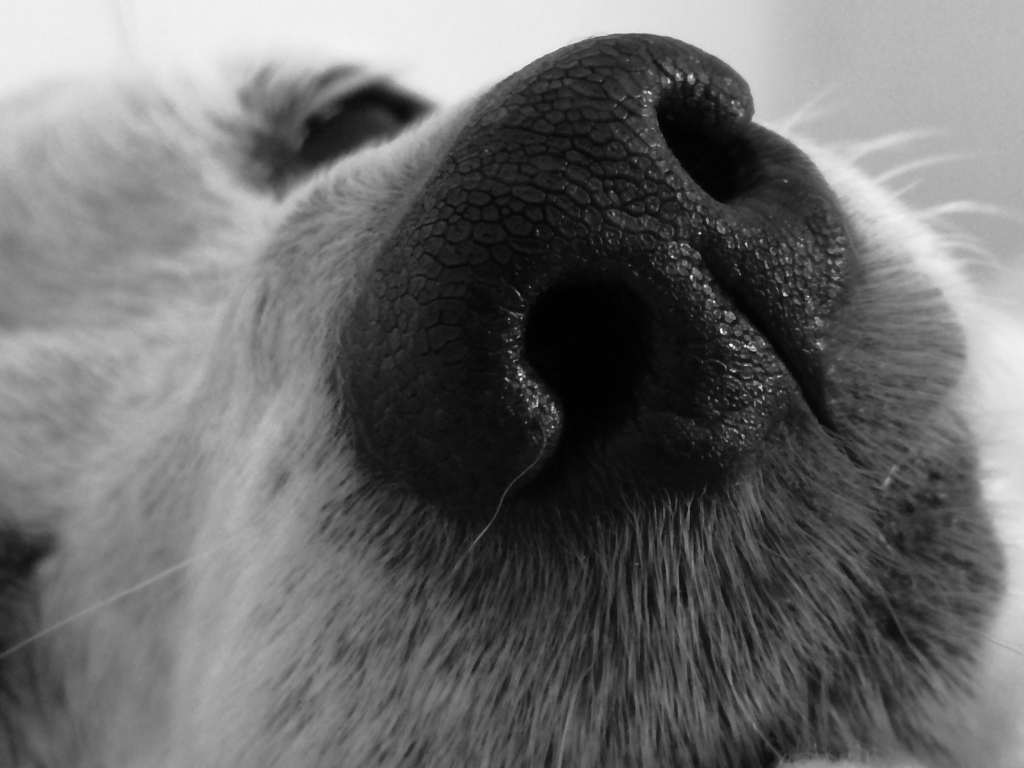 Battery
With a decent camera on-board — more than a decent camera, we'd say — it's pretty clear you might be photographing on a regular basis, and fortunately, there's a sizable battery in the P10, too. Beware, however, because while the 3200mAh battery is quite large for a phone of its size, the end result Huawei has achieved isn't necessarily equally big, delivering a day of life, but not much more.
That's about right on par with what we saw in the P9, so it's not too much of a leap, and if you want better battery life, Huawei's Mate 9 is really were you want to be.


Despite this, the Type C port is becoming fairly common, so if you do manage to push the phone out of its typical day of life — which we found through making phone calls, taking photos, social networking, sending emails, listening to music with a wireless pair of earphones, and keeping it connected to a smartwatch — you should be able to charge it effortlessly.
It's a shame that Huawei hasn't opted for wireless charging, though we suspect the metal body may have forced that decision a little.
What needs work?
While Huawei's P10 is an all-round good phone with what is still an impressive camera setup, it's not perfect, and some of the flaws are easy to spot.
Take the camera, because while the improved sensor is a nice change and the 3D facial scanner is good, it's still not perfect, really only working when the person you're photographing has no facial hair and isn't wearing an accessory. If they wear a hat, it will get blurred, and if they have a beard, it will become smoothed out almost as if someone had blurred the face like smooth clay.
It's not perfect, and fortunately you can switch it off, working a good 40 to 50 percent of the time, and that's if you want it.
Likewise, the low light capabilities highlight that Huawei and Leica still may have work to do on the camera front, though the inclusion of low aperture glass is indeed helpful. At night, the colour camera still doesn't feel like the reigning champion Huawei needs it to be, but the black and white is so special that it works a treat and makes night images just pop.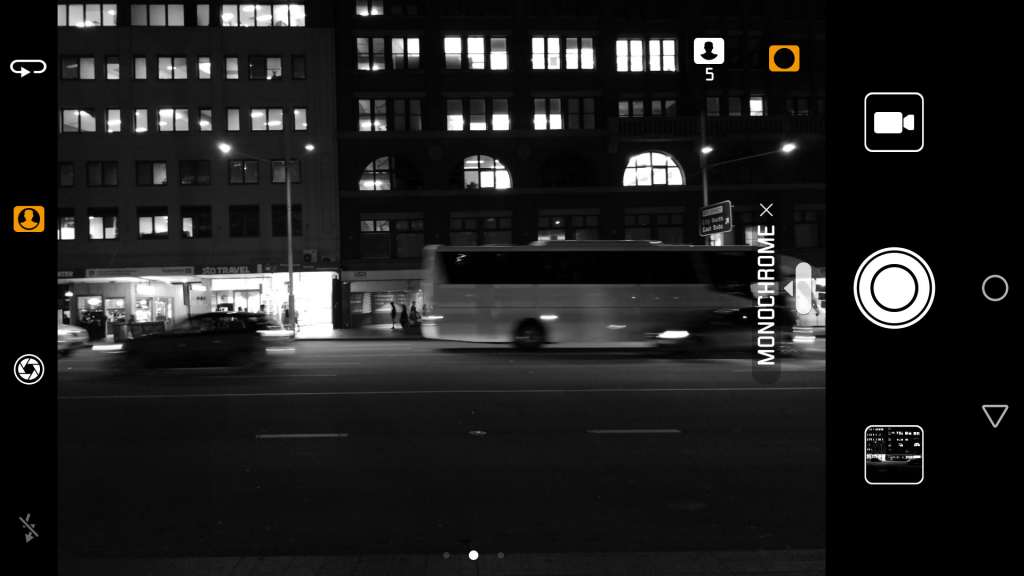 But we can get around this, and the inclusion of manual modes certainly helps, though there are other things Huawei could improve, and that includes the fingerprint sensor.
We still prefer the sensor on the back, and outside of appearing more like that of the iPhone, we're not sure why Huawei changed it, but the company says you can use the fingerprint sensor as the main button and only controller for Android if you so choose.
Here's the thing: you shouldn't. We tried it for a day, and quickly found the urge to throw the phone out the window rising faster than expected. Switch this mode on and the button becomes the one way of controlling things, with gestures and button presses deciding if you go back or multitask, and really, Android doesn't work well in this manner.
Frankly, we'd leave the regular soft buttons switched on, and just use the fingerprint sensor for the one trick pony that it is: a buttonless fingerprint scanner that only lets you unlock the phone and nothing else, again a bit of a shame since it could theoretically function as a home button even in this mode, and yet doesn't.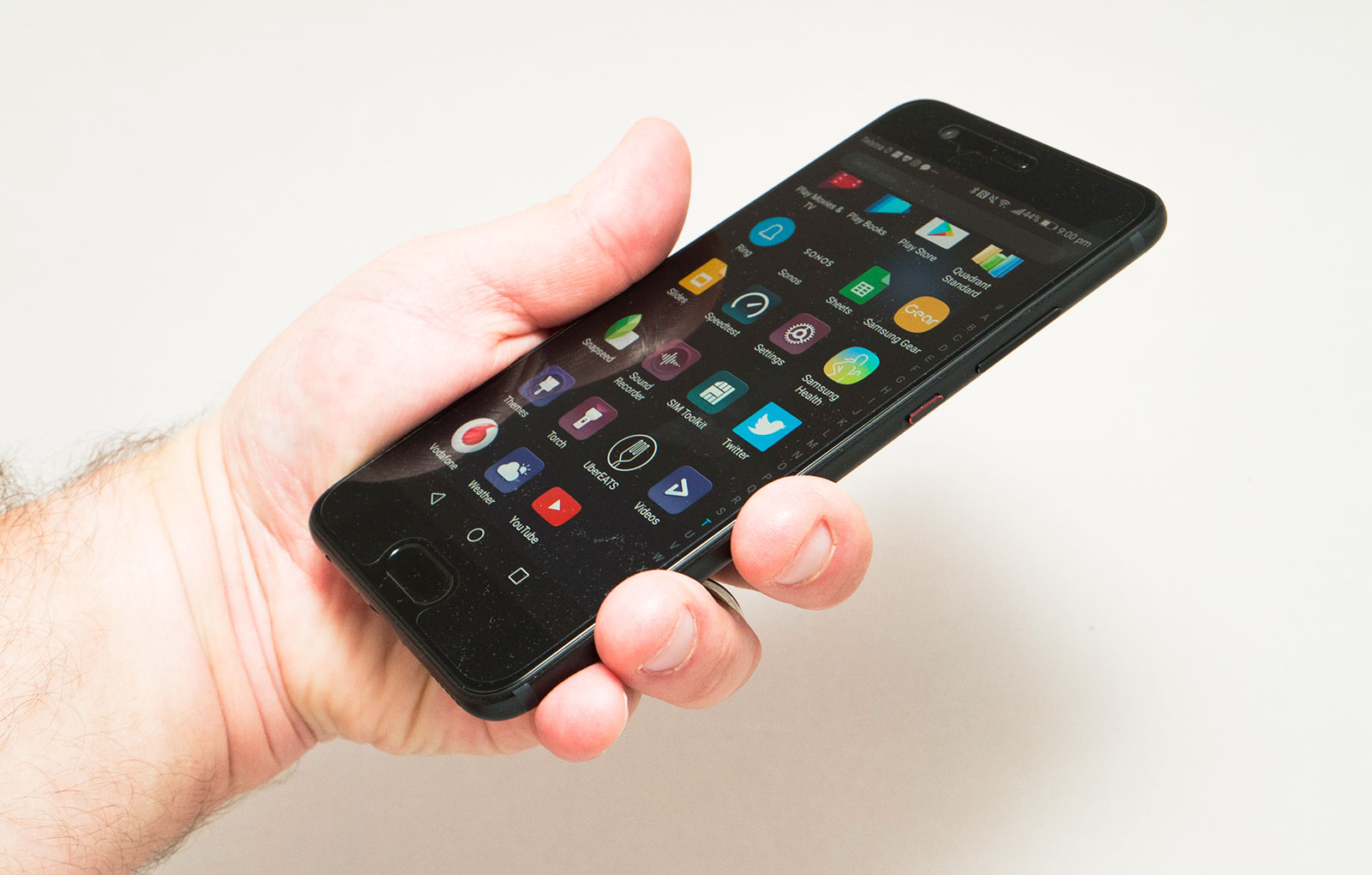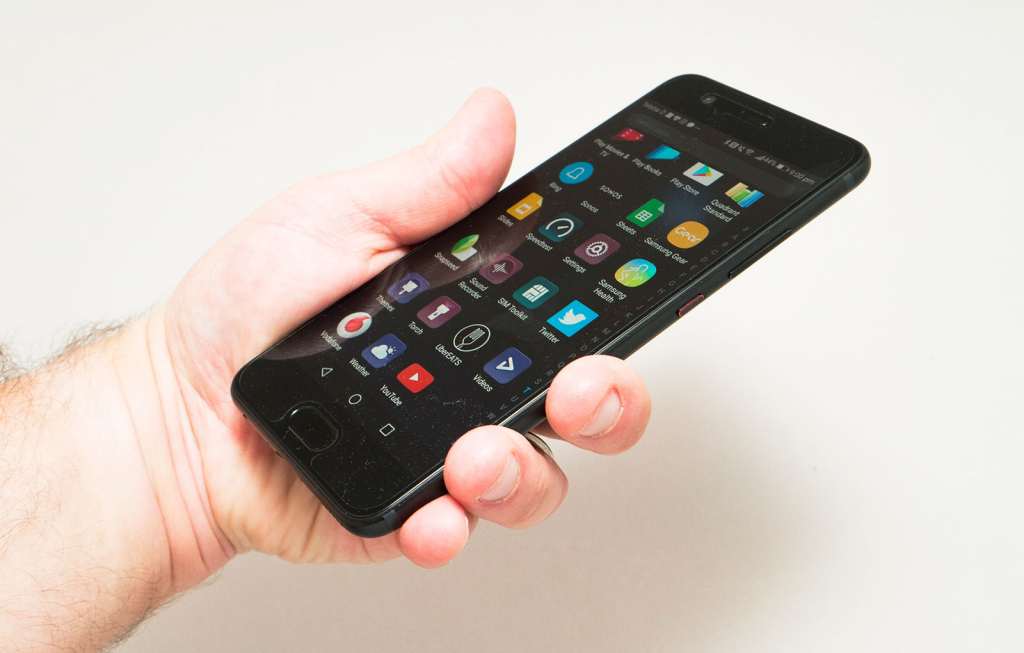 There's also what the Huawei P10 lacks, and that's water resistance.
Call us crazy, but when every other smartphone maker with a phone hitting the $1K mark (or just under it, even) includes water resistance, not including it seems a little strange.
Simply put, the reality of water resistance in a phone isn't just someone one phone maker believes in any more, and now that Sony has started this trend, and Samsung, Apple, LG, and HTC have continued it, Huawei should really start adopting it, too.
Final thoughts (TLDR)
Water-resistance complaints aside, Huawei's P10 is an all-round great phone aimed at the crowd looking for something to move to that is like an iPhone, and yet also not an iPhone.
The design is clearly focused on emulating that form-factor, and it's a lovely smooth, thin, and light handset with a 145 gram weight and 6.98mm thickness that rivals competing brands and elicits a feeling of the future without needing to lose that crucial 3.5mm headset jack.
And it even manages to include two cameras in the size, something Apple hasn't yet (at the time of publishing) achieved, and they are very good cameras.


All up, it's an impressive little box, but does it have enough to compete with other phones this year?
Maybe, with Huawei offering a great $999 price tag for what's on offer and atop a lovely hold and relatively solid feature set.
We wish it had a little more like wireless charging and water resistance, but overall, it's a pretty solid effort that is classic Huawei and well worth checking out, especially if you love the idea of the dual Leica camera.
Feels great in the hand
Still one of the best combinations of camera sensors, resulting in lovely black and white images or great colours
Probably the best bokeh emulation effect in the business (when it works)
All-day battery life
Comes with a screen protector already applied
Occasionally the touchscreen isn't responsive, forcing you to close apps
Fingerprint sensor used as a singular button is maddening
No water-resistance
No wireless charging