If parcel and package delivery is a bit of a problem because there's a fear your goods will go missing, one part suitcase and another alert system could have your back.
A new gadget is on its way to being created, gracing the web presence that is Kickstarter this week to possibly save homes from having parcels, packages, groceries, and more go missing when they're left outside.
We've all been there or at the very least had the worry that at one point in time, delivered products won't be delivered, or if they are, will get nicked or taken from your doorstep while you're not home. You might find the first one a problem with a mail or delivery service — and many of us have seen that — while folks who live nearby may not always have your back when it comes to receiving your delivery, because this is a serious problem.
Quite seriously, a search for "stolen mail" achieves over 18 million results on Google, while the makers of a new gadget aimed at fixing this problem suggest that in America alone over 50 million online shopping have experienced some kind of delivery failure, costing over 1.6 billion dollars in replacement costs.
That's an issue, and one the "Jeffrie" plans to try to solve, with what is basically a package holder and a smart alert system that can talk to your phone once the delivery is made.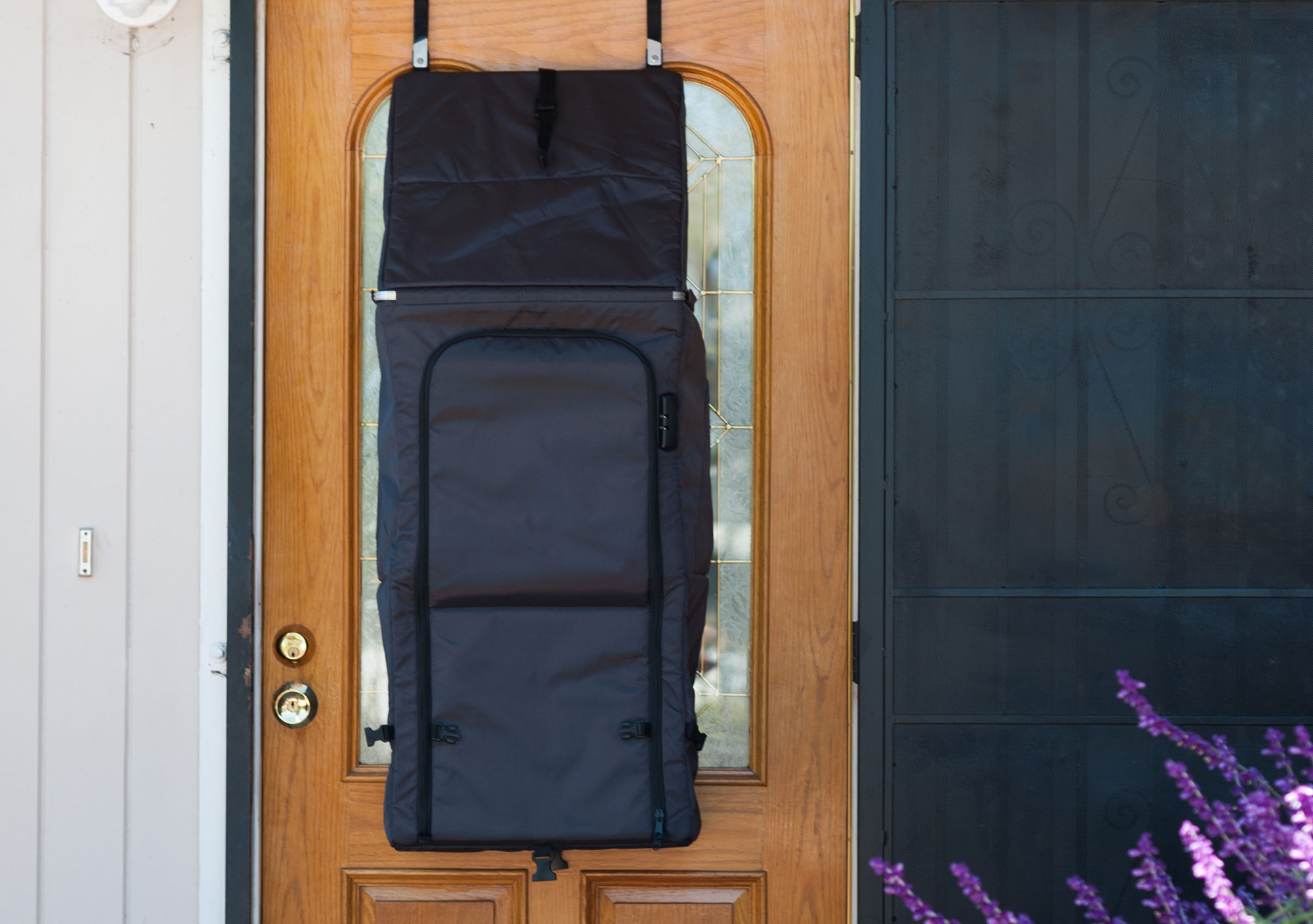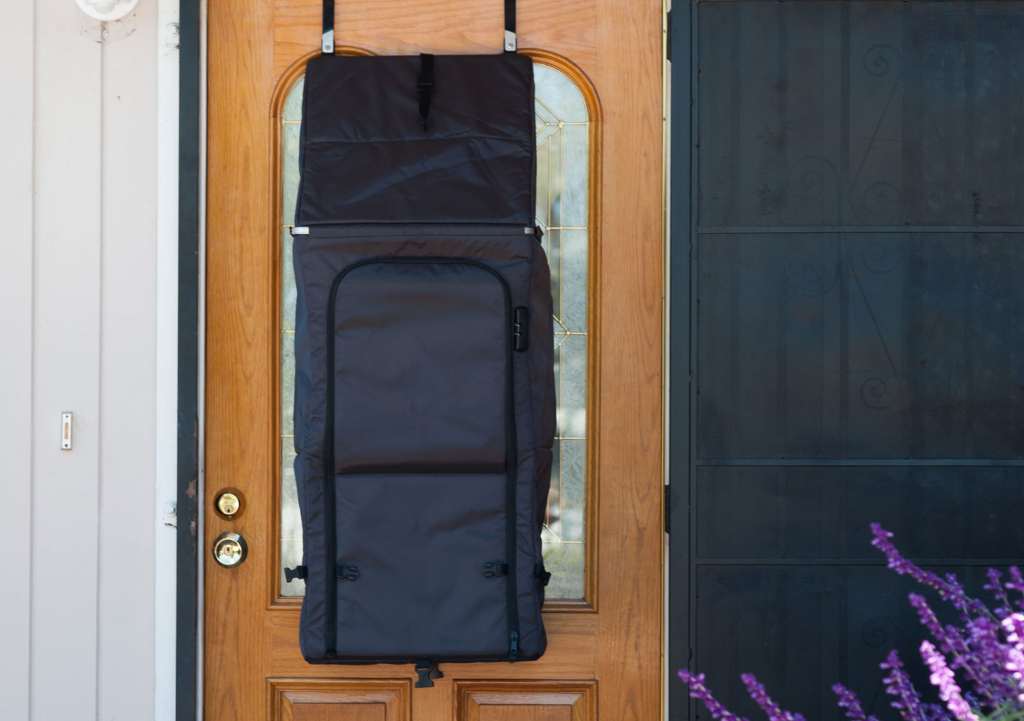 The concept is simple enough, with what is basically a small zip-up flat-packed suitcase that hangs over the door capable of holding up to 23 kilograms of weight. The Jeffrie mailbox is made from materials that are hard to tear while also being insulated, and are totally collapsible, allowing it to be stored easily when not in use.
In essence, you set this unique little suitcase over the door before you leave the home, leaving it unlocked for your delivery driver, mail-person, courier, and so on.
If they're allowed to leave the package without your signature, they can put the package(s) into the suitcase-like mailbox hanging over the door, and then lock it using what is basically a suitcase lock on the side.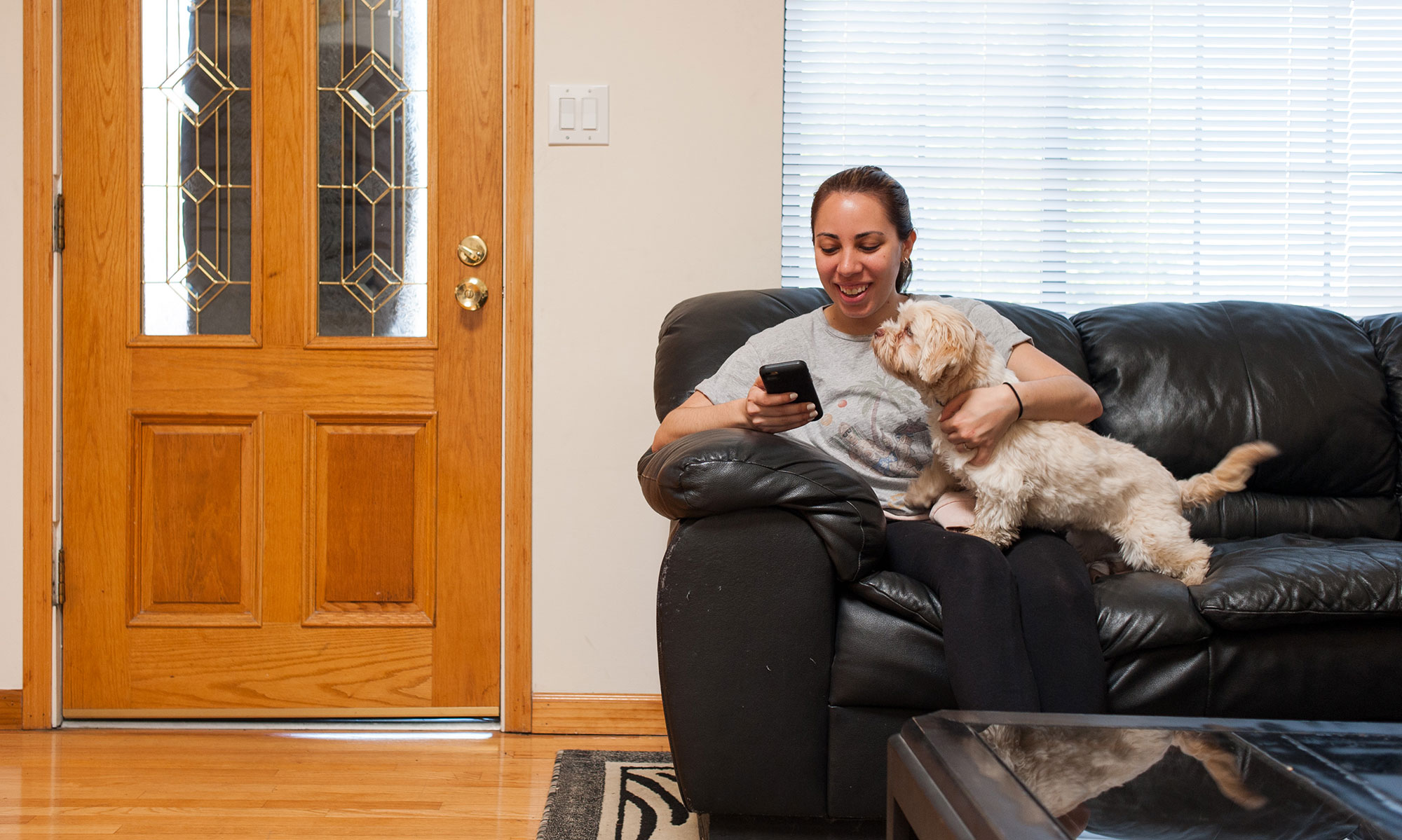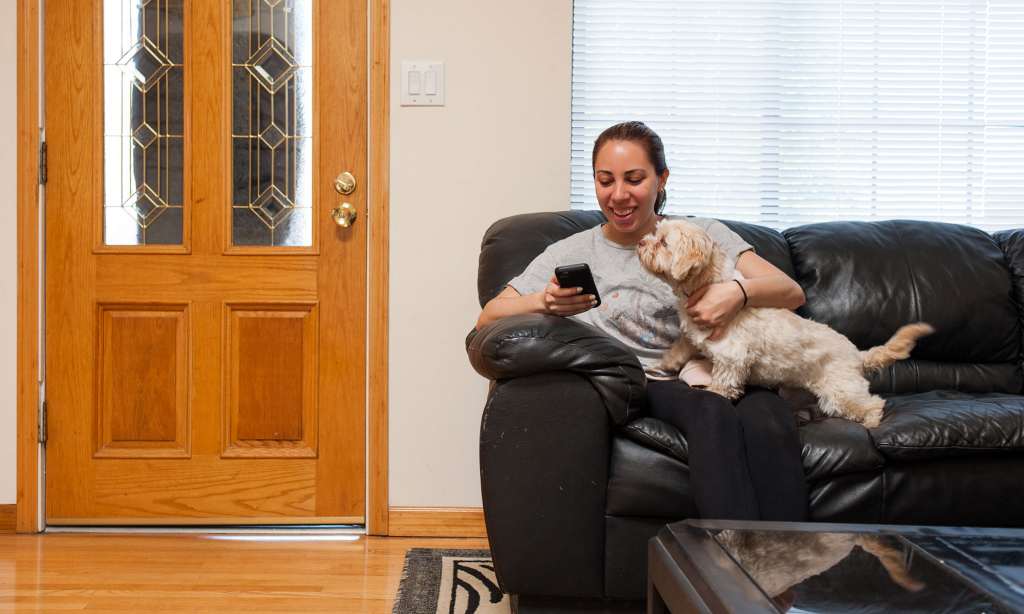 Locked inside, the bag uses an element of smarts to send a notification to phones using a specific app to say that voila, a package has arrived.
That's the gadget side of things with this concept, because when used with other monitoring devices — say a Ring doorbell or an outdoor Arlo security camera — you could essentially find someone trying to tamper and steal your parcels.
Interestingly, because the mailbox is made of fabric and hangs over the door, there is always going to be a risk that someone might cut in and attempt to steal the package-holding doorman altogether, something that can theoretically happen, particularly since there is no security feature in the mailbox to warn you if Jeffrie has been removed.
However, representatives for Jeffrie told Pickr that the case itself is made from "a special cut resistant mesh in the fabric" aimed at stopping people from cutting through the bag, while the mechanism holding the Jeffrie bag is also made of metal, with these elements aimed at reducing the likelihood that something like this happens.
The biggest catch we suspect will probably arise in the signature for goods, with few delivery drivers outside of those with groceries from supermarkets requiring a signature before a delivery is made.
While Jeffrie will at least be able to keep supermarket goods insulated from the cold or even the heat, it won't sign your deliveries for you, and so if someone from the local post or another delivery driver requires a signature, you are sadly out of luck.
However, it is a solution that's being thought of, with Jeffrie's creators at LiLoe talking with representatives from Australia Post in the past, while also testing the product in various places.
Right now, as is the case with numerous small start-up products, Jeffrie is in a crowdfunding stage, going out to Kickstarter to see whether audiences would actually find a $149 USD price-tag worth it for a fabric-friendly-but-otherwise digital assistant.
If that's you and you're happy to plonk down the cash, expect delivery later this year.