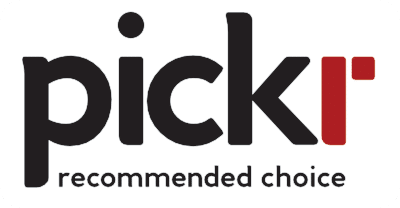 Everything in your life and your home is changing. Why not the doorbell with it?
That's the basic premise of a fairly new concept called "Ring", with a doorbell that attempts to make the entry mechanism to your home a little smarter.
Made for either the home buyer or the home renter, the concept is essentially the doorbell all grown up for today, with this alert system being made to be a little more alert than it otherwise would be.
There are standard "push here" doorbells, and then there is Ring, so what is Ring?
Features and design
Well, long story short, "Ring" is a doorbell, taking the original home alert concept and giving at 21st century spin, because really, this gadget is more than a mere doorbell, packing in a security system that rivals other dedicated security systems.
On the Ring system, you'll find a push button with an LED ring on the outside, all of this sitting below what is clearly a camera. These parts sit on what is clearly a plastic body that is mounted to a wall holder.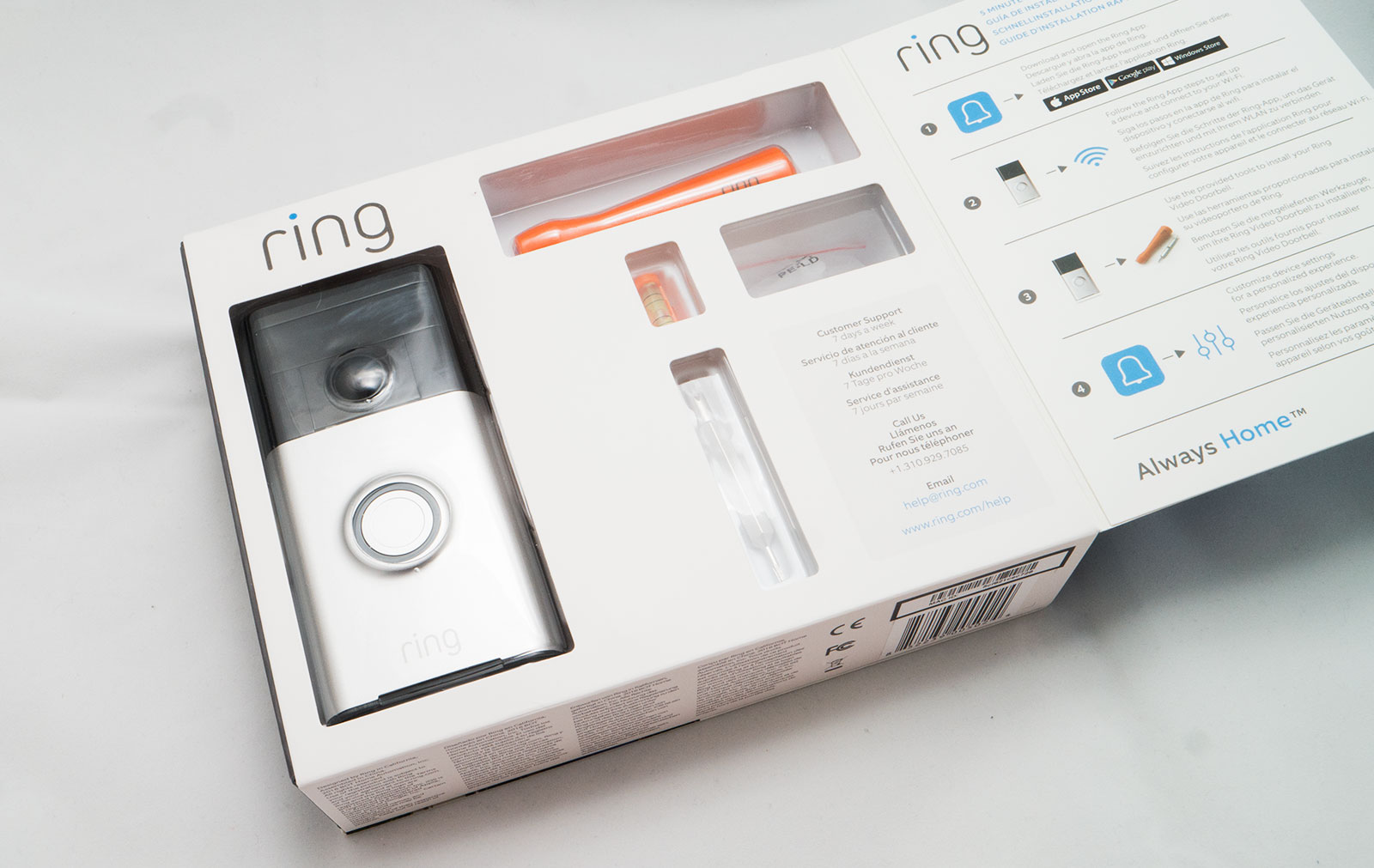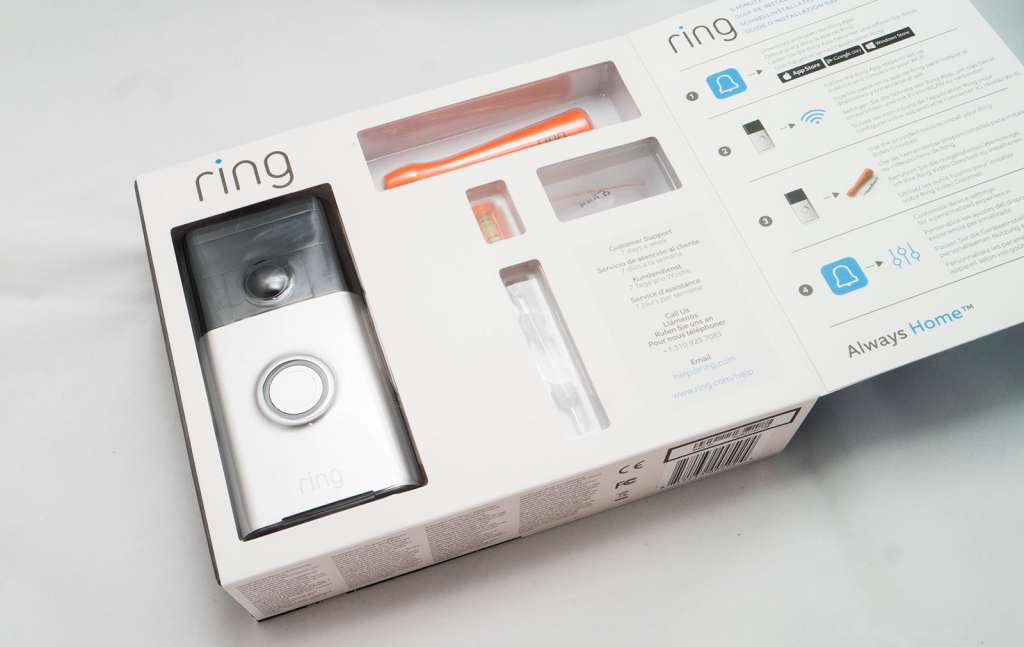 Inside Ring, there's a WiFi module, infrared LEDs for when it gets dark, and the silicon needed for everything to talk, as well as a battery offering two methods of powering the Ring doorbell.
For instance, if you live in a home you own, you can wire the Ring directly into your home's power where it will just keep the internal battery topped up and recharged.
But if you happen to live in a rental, you're not out of luck either, and the DIY-er in your life will be interested to know that the internal battery inside the ring can be charged over microUSB, keeping a battery that can last up to six months and will report its battery metre over the app.
The "app" is the final part of the package, and together with either an iOS device (iPhone or iPad) and/or an Android smartphone or tablet, the app will talk to the doorbell and let you not only watch who presses the doorbell, but also talk to them.
Setup
First things first, however, is the installation, and Ring makes it easy for anyone who has ever or even never installed anything remotely home hardware based, arriving with the necessary bits for the Ring device and a few of the tools that you might not normally receive.
In a way, it's a little like an IKEA bundle, because like how you receive an Allen Key — because we all need more Allen Keys — Ring includes a small spirit level, a Philips-head screwdrive, and a drill bit if you're that way inclined.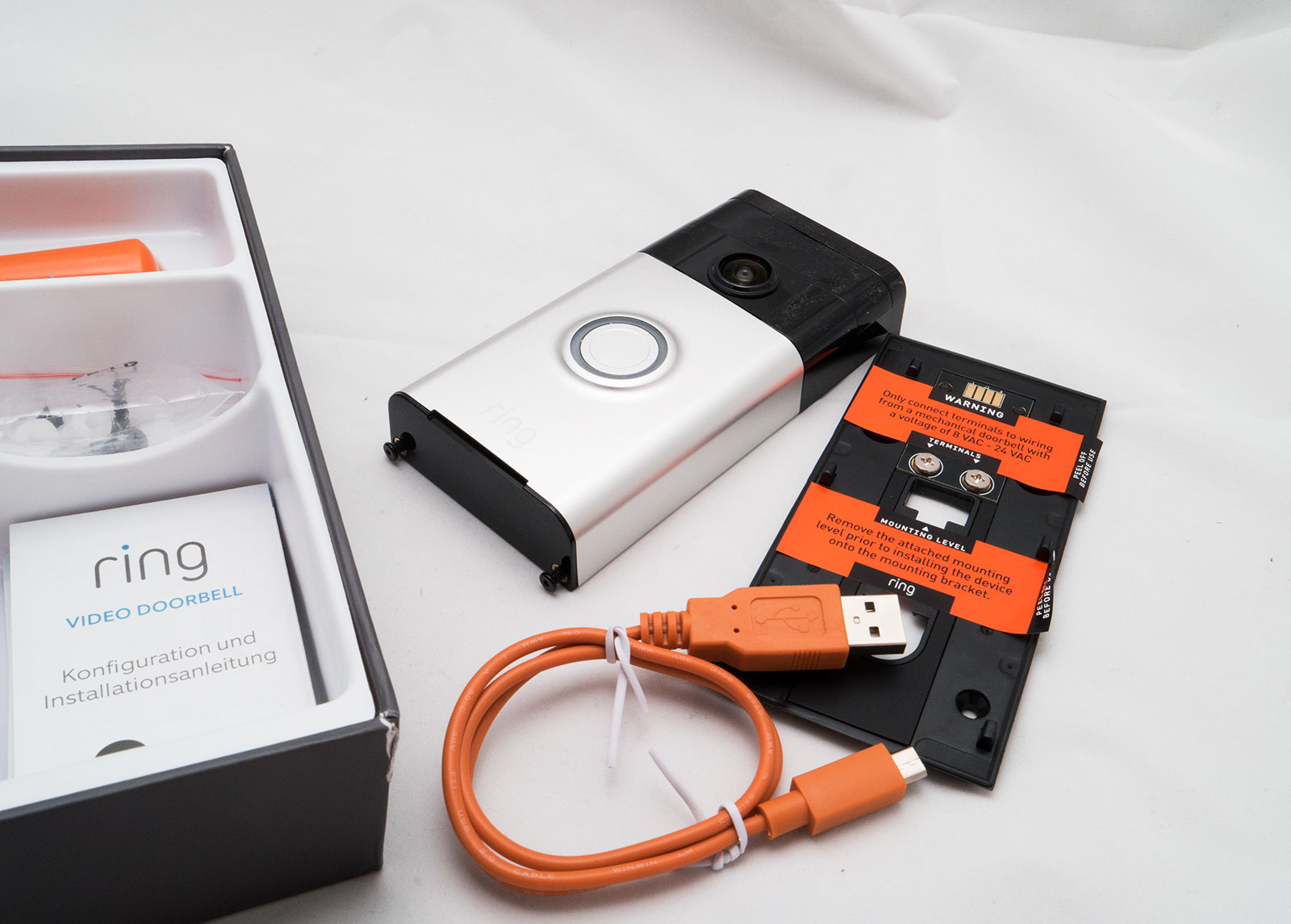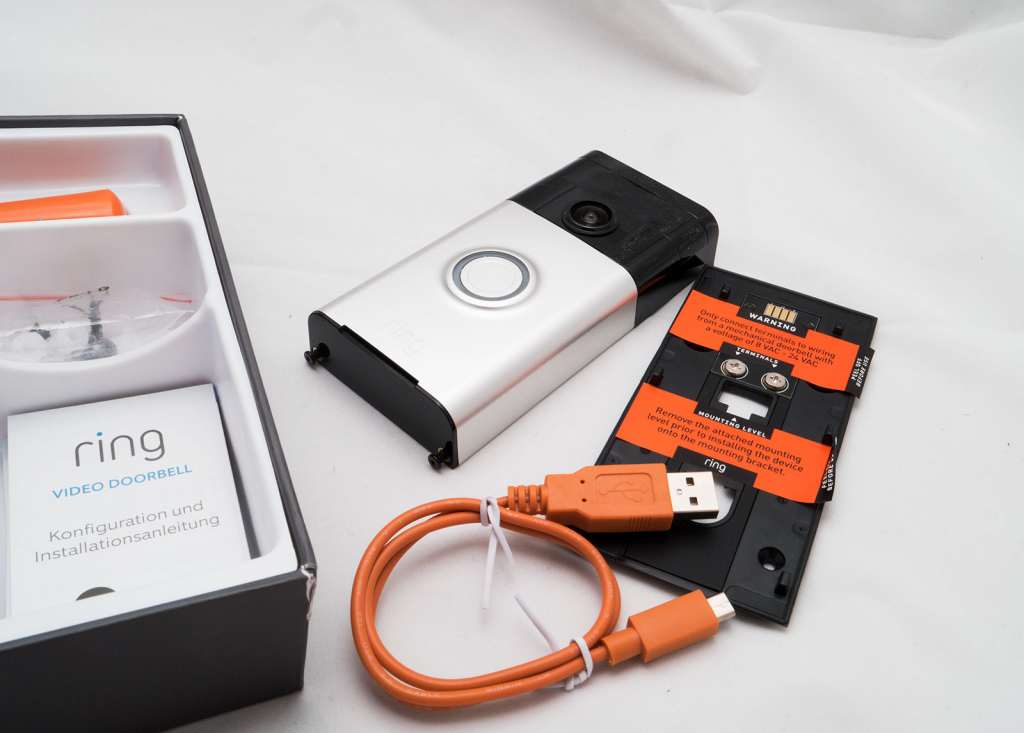 It also includes the Ring unit in a separate block from the wall holder, which is handy simply because if you decide not to wire it into the home electrical system (which we want to say only a licensed electrician or sparky should probably do), you can always unscrew the Ring unit from the wall holder and charge it up using a microUSB plug.
Ideally, you may want to do this before you install the Ring, and frankly, you'll want to plug it in and then just go off and have a nice day. If there's one area to comment on, it's that the Ring doorbell takes a while to charge.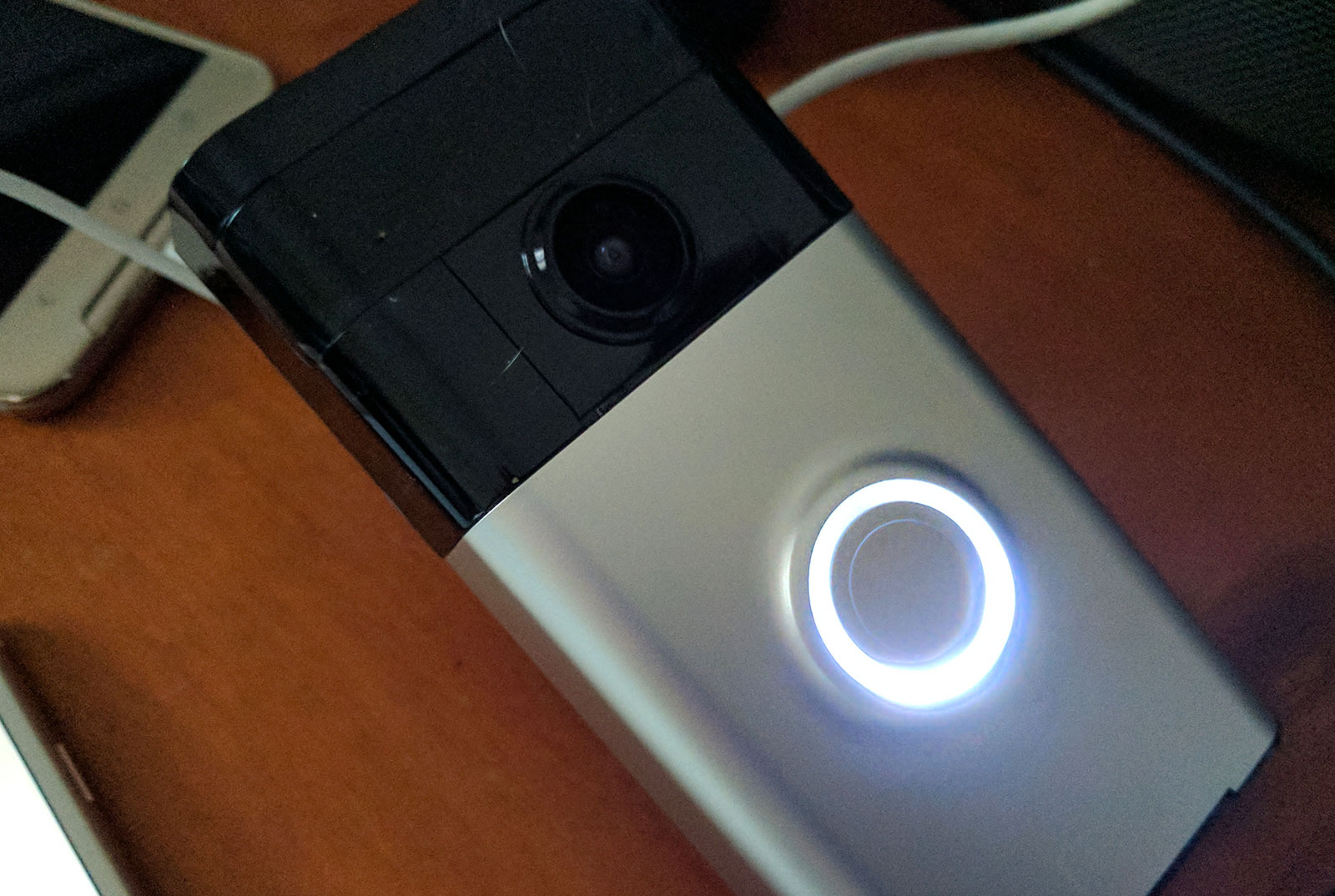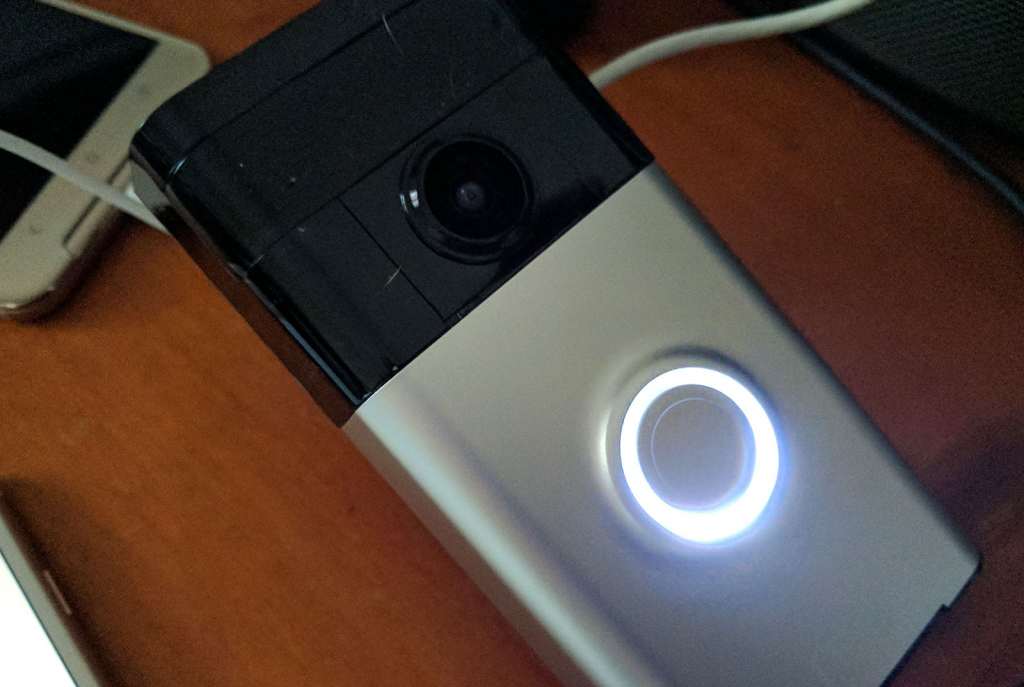 Out of the box and into the charger, we'd left it plugged into a 2A USB charger and three hours later it was barely hovering around 50 percent. That's a few months of charge right there so we were fine, but seriously, we'd leave this thing on charge while you do other things.
Perhaps it's time to mow the backyard.
Regardless, when you're ready to install, the system is fairly easy, with the included bits letting you mount the holder if you own the home, or you could even buy some of those nifty 3M Command strips and hold the frame up this way.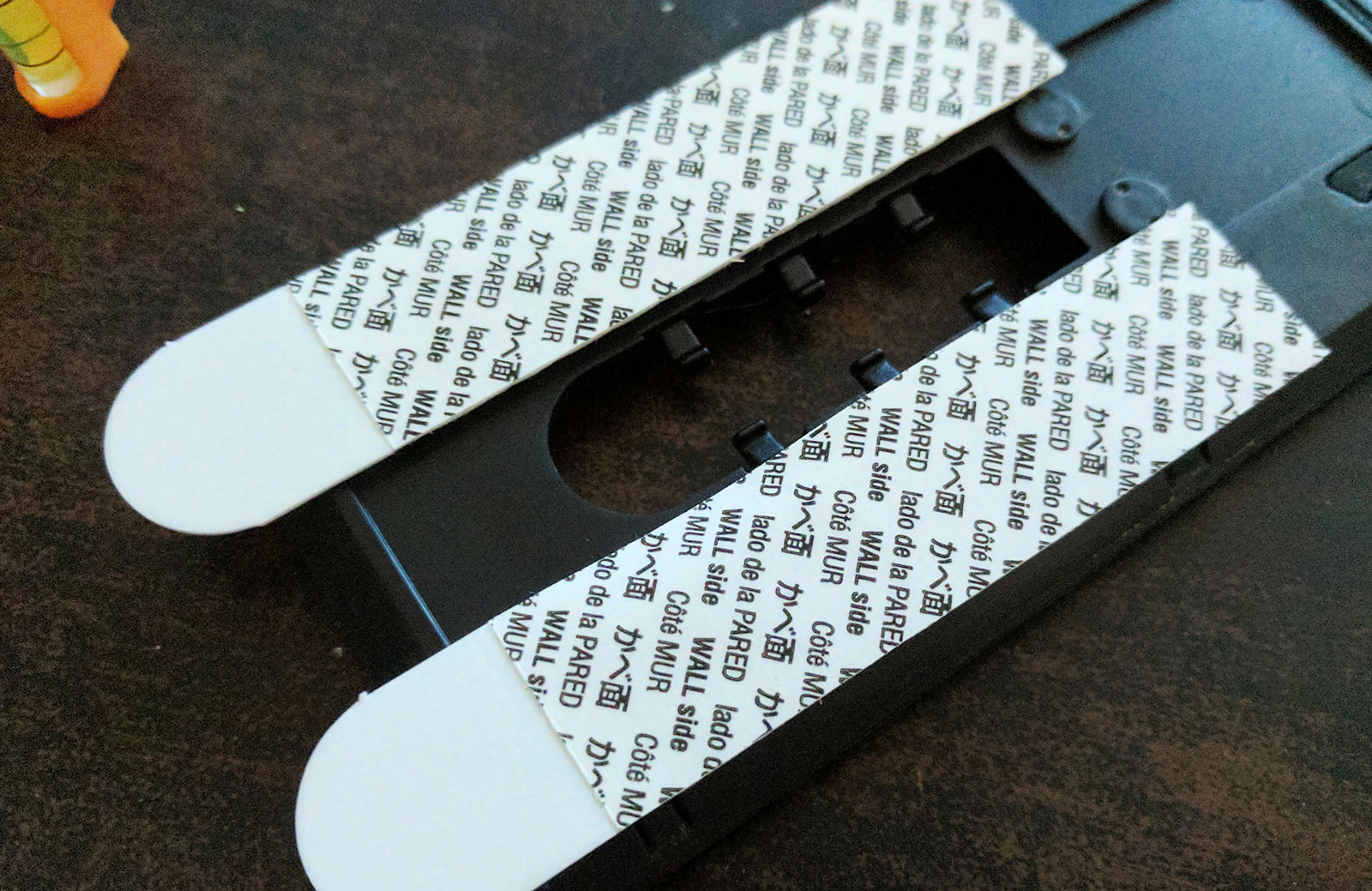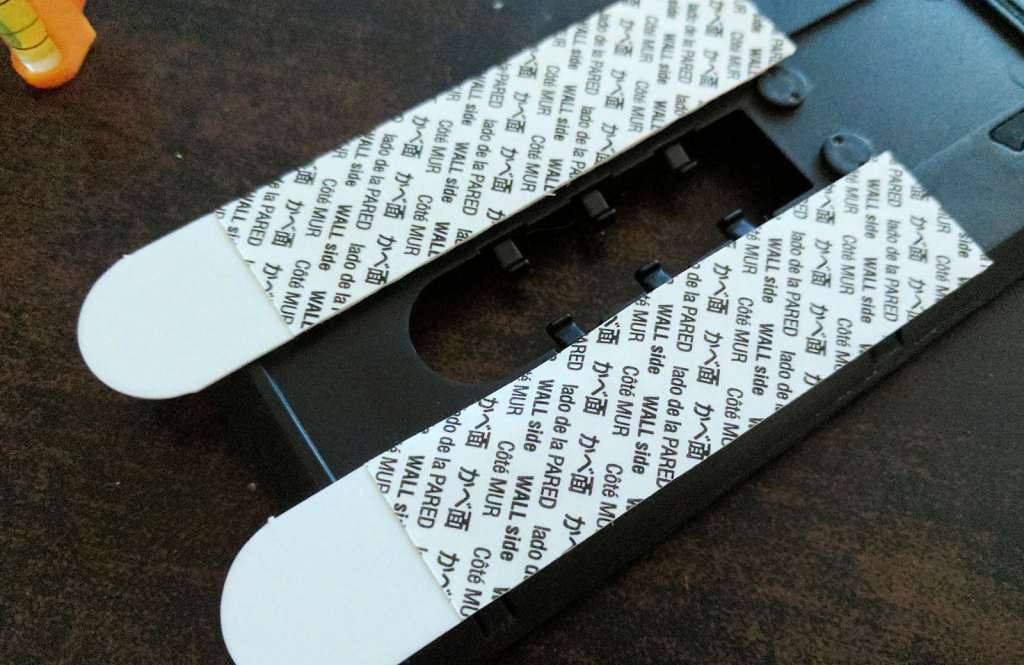 Once the frame is in, it's as simple as pushing the Ring Doorbell into the holder and screwing it into place, keeping the doorbell there.
And then it's time to set everything up, getting the Ring system to talk to your network, which works through a fairly efficient app process, though we found it did a better job of connecting to the iPhone and iPad than it did with its Android counterparts.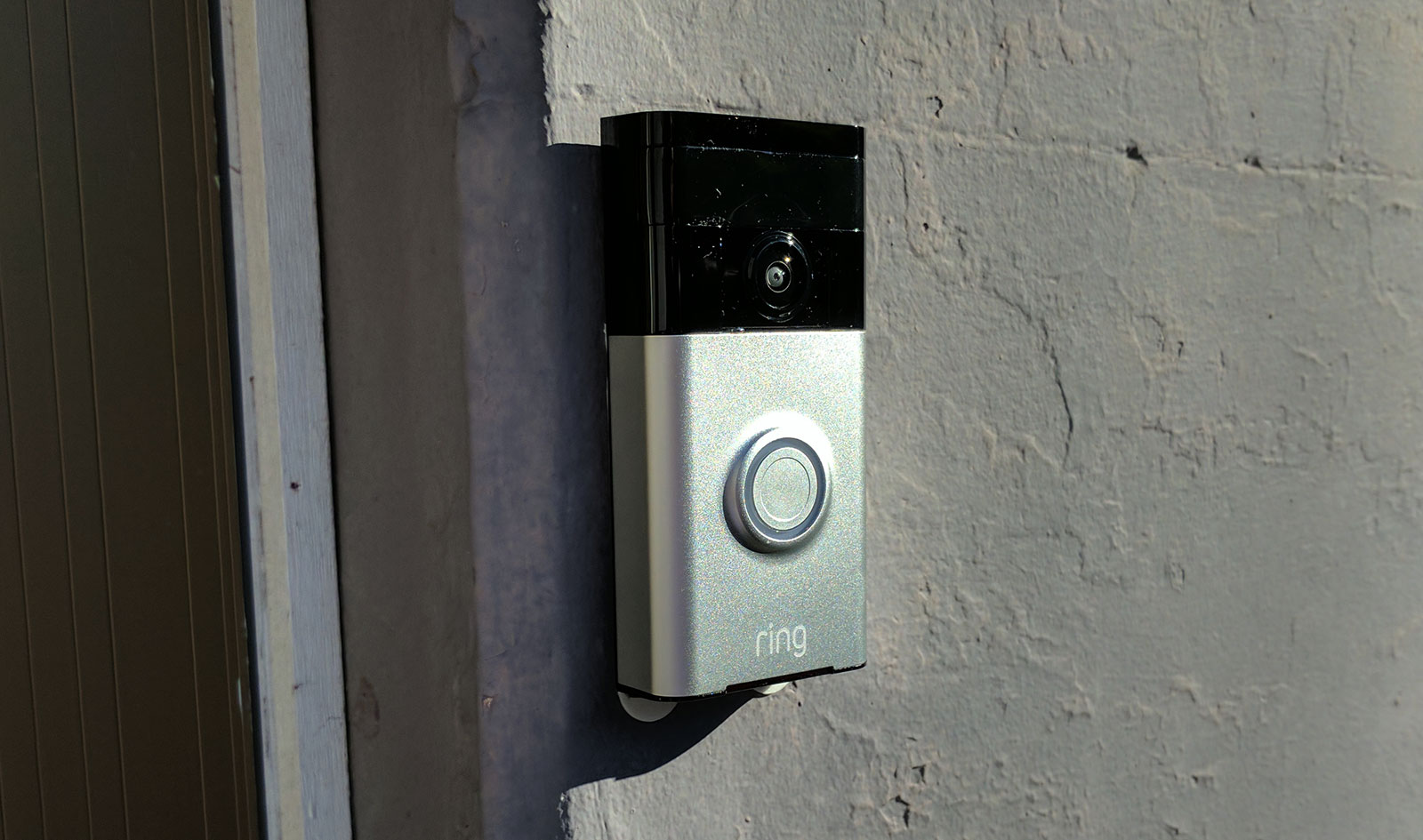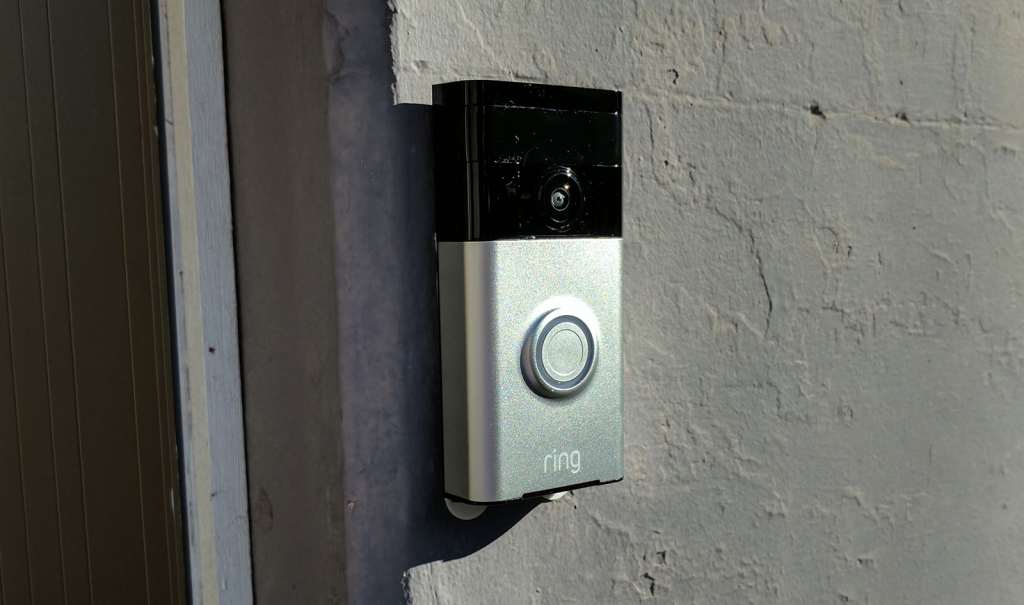 Performance
While the install had a few teething issues, once the system is connected to your home network, it's fairly smooth sailing, with phones that are logged into the Ring app and account getting a notification every time the door bell is pressed regardless of where you are.
Truthfully, it's more than a notification, with a chime and a buzz, and a prompt to see what's happening, which will let you login and view who is at the door, also offering the chance to have a bit of two way communication even when you're nowhere near the door at all.
This means you can talk to the person on the other end, and this isn't just in daylight. Thanks to some LEDs built into the system, you can do it at night, too, with Ring working as a more than capable video doorbell, and one without cables.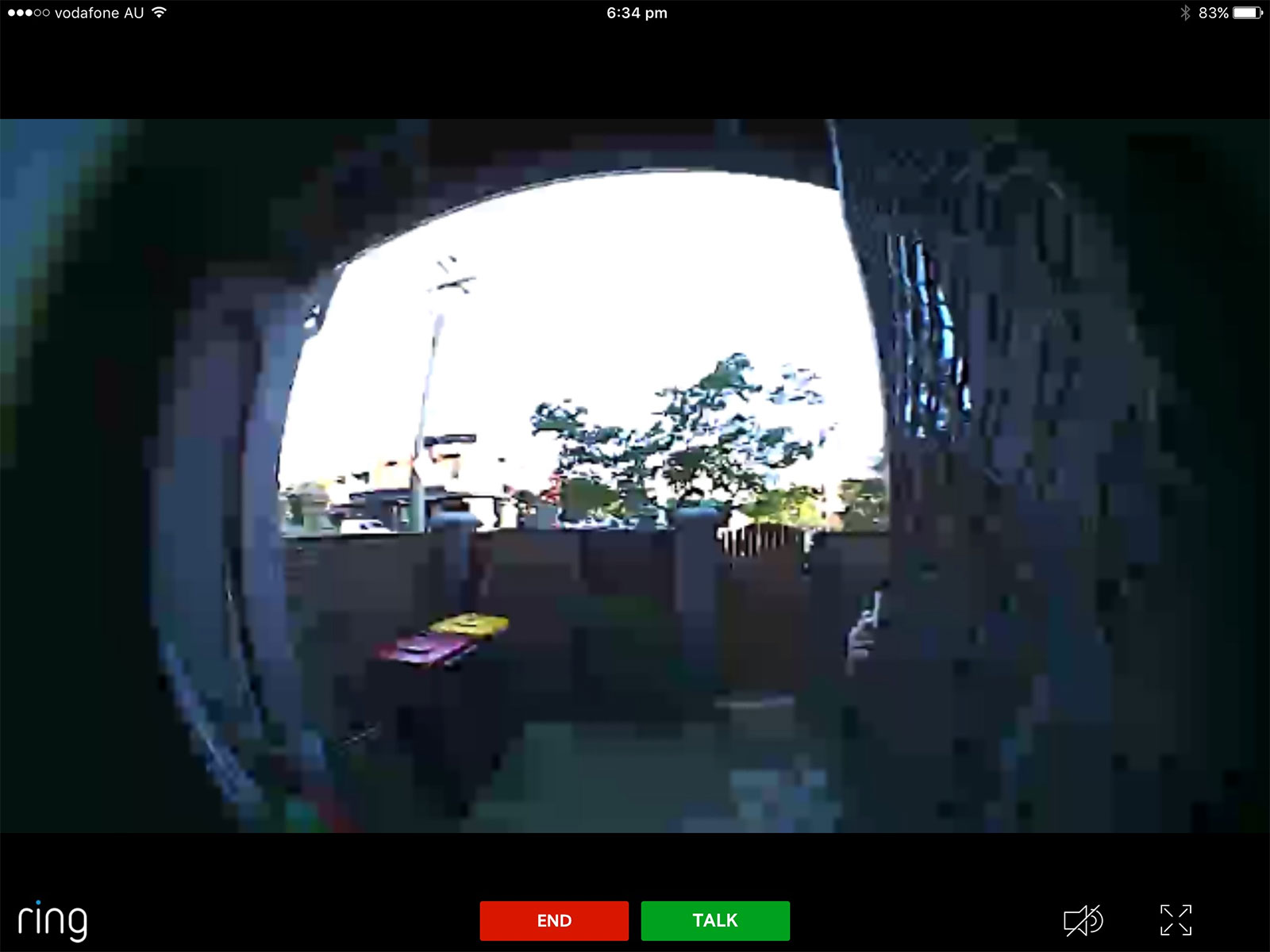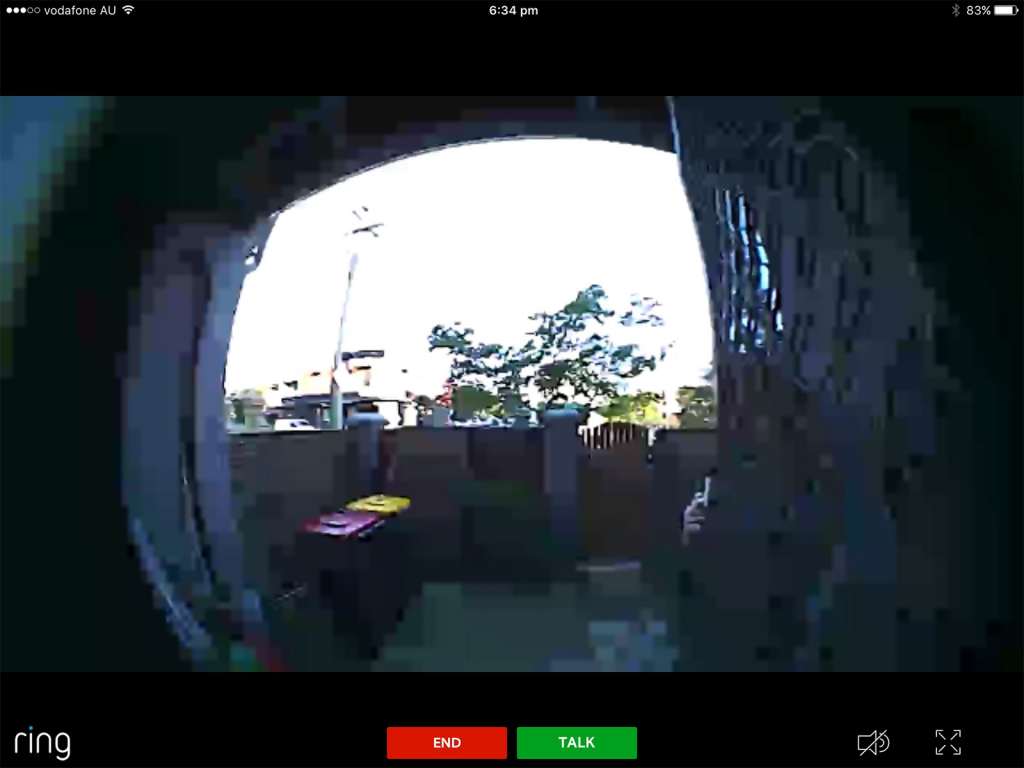 Ring also works with an optional $59 chime that plugs into a power socket around the house and connects to your home network to provide exactly what it should: a chime in a different location.
That said, if you happen to have a spare phone or tablet — say one you no longer use — you can just as easily set that up to stay on and connected, leaving it in a part of the home to act as a chime, too.
Your choice of chimes isn't limited either, because the software's chimes can be changed to act as something different. Unfortunately, it won't necessarily load the song of your choice nor will it provide alternate chimes to linked smartphones, offering these options only for the $59 chime.
Hopefully that's something Ring will change later on.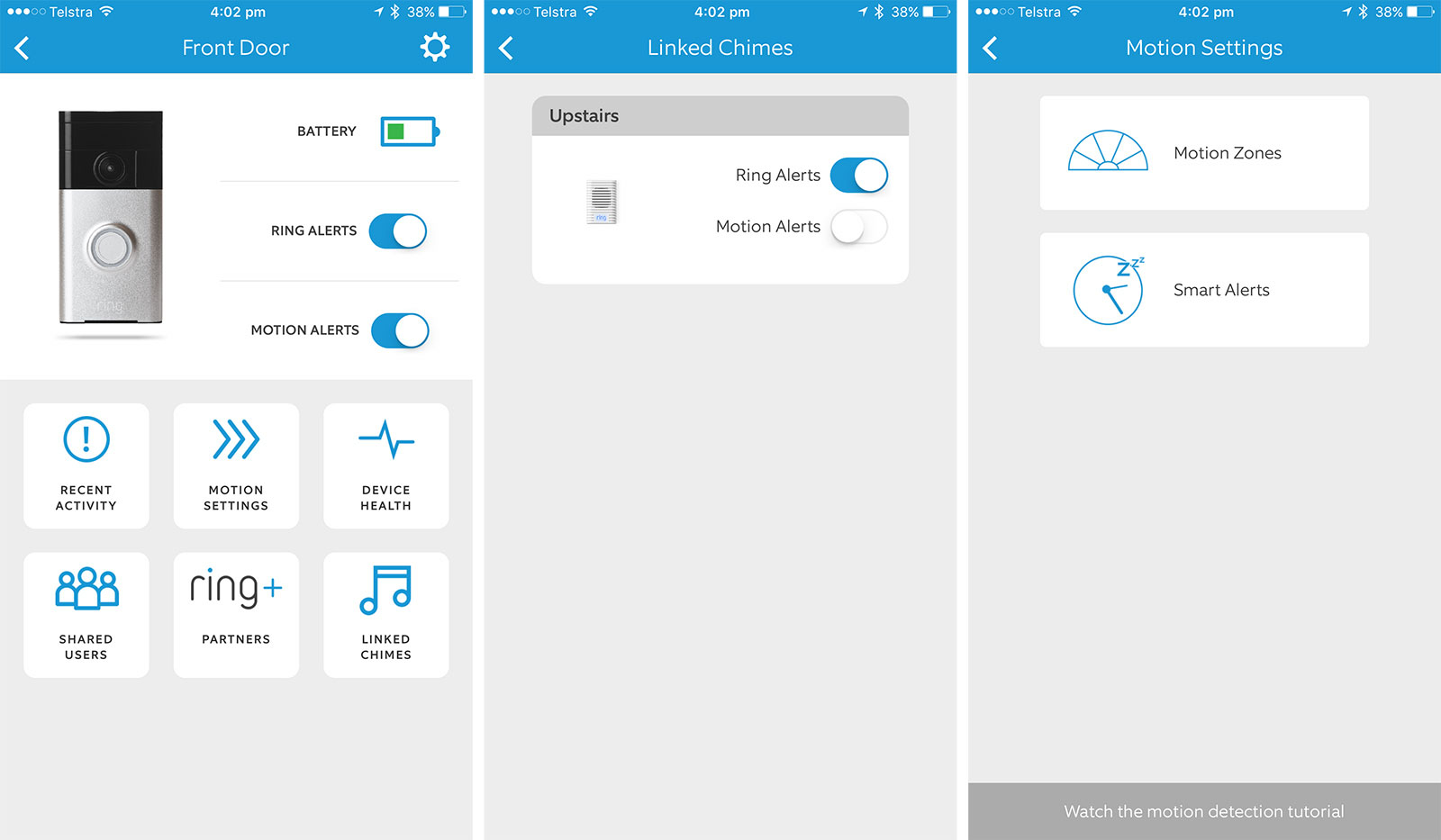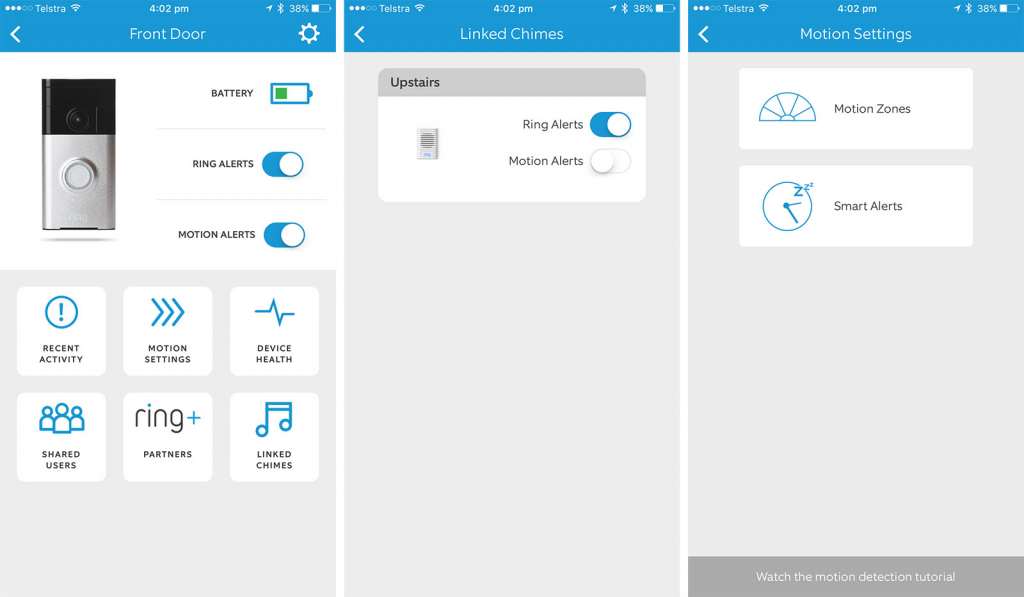 An extra use
One of the more surprising aspects of Ring is how it can be used in relation to security, because with a video camera at the front, Ring has also included support for motion sensing.
Much like how you can set up cameras to monitor your home, Ring's software allows you to set up "zones" to be monitored by the camera. When these zones are triggered, the Ring camera captures a video and uploads it to the cloud, while simultaneously telling you that its motion sensor has been fired up.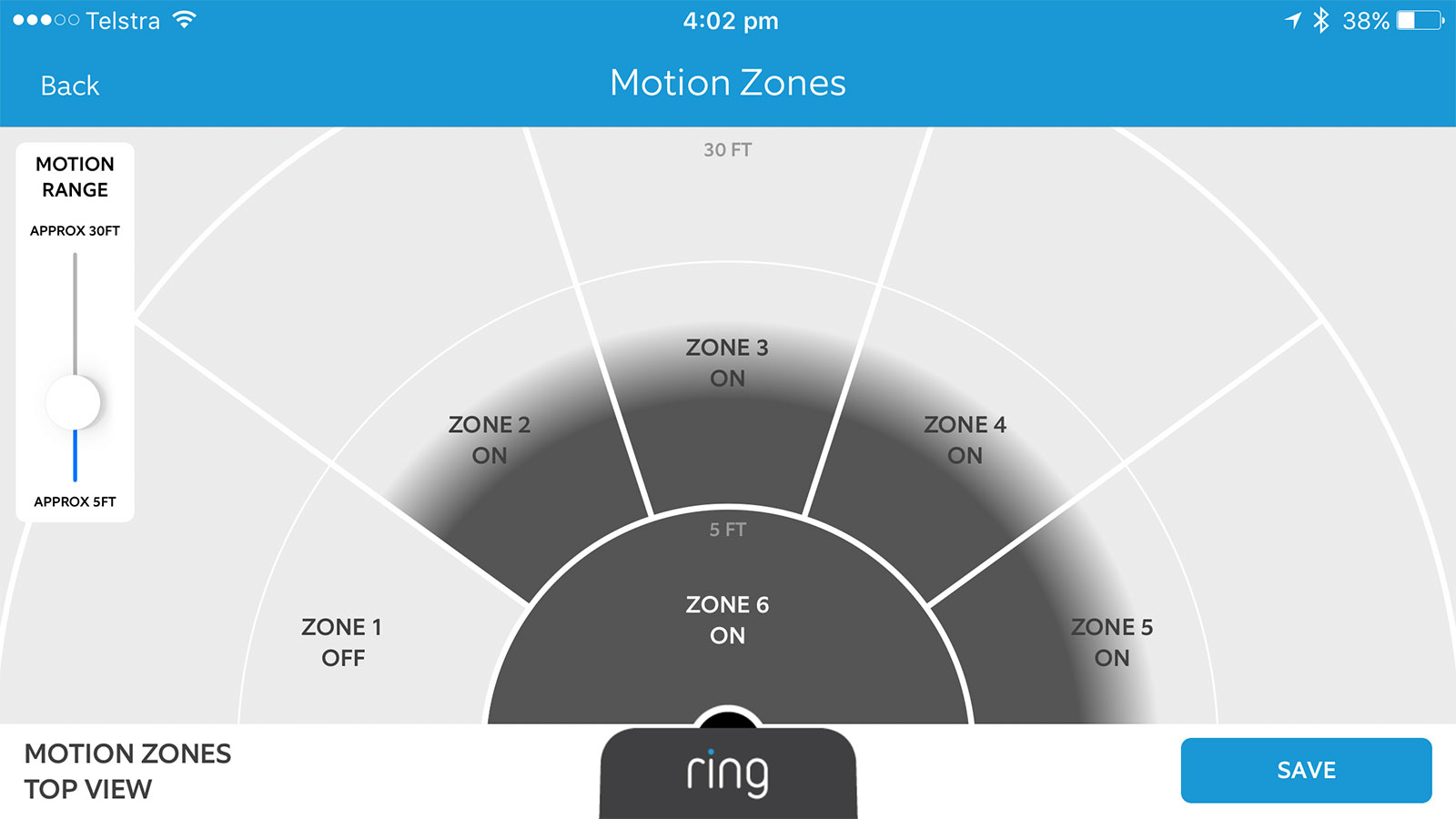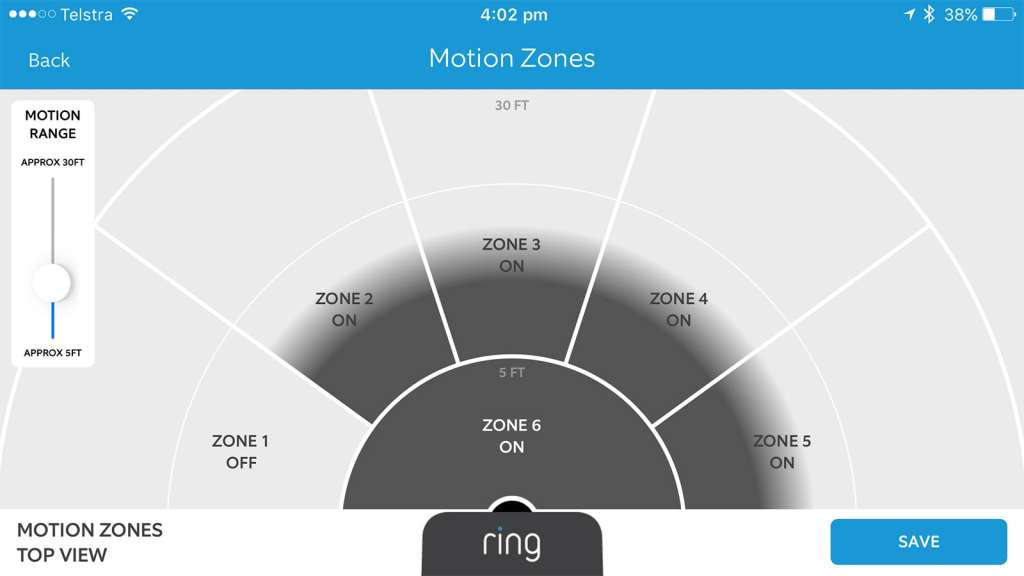 As a point, Ring's developers have made sure to spend some pretty solid time with this one, honing the software to make this thing relatively customisable, with the only downside being that if it's a little too sensitive and you're away from home, you'll need to save the changes by pressing the doorbell.
This act of pressing the doorbell acts as a "save" process, so we'd probably spend some time playing with the right sensor setting on a weekend, particularly one where you might be able to get a volunteer to go in and out of the home, triggering the sensor in just the right way.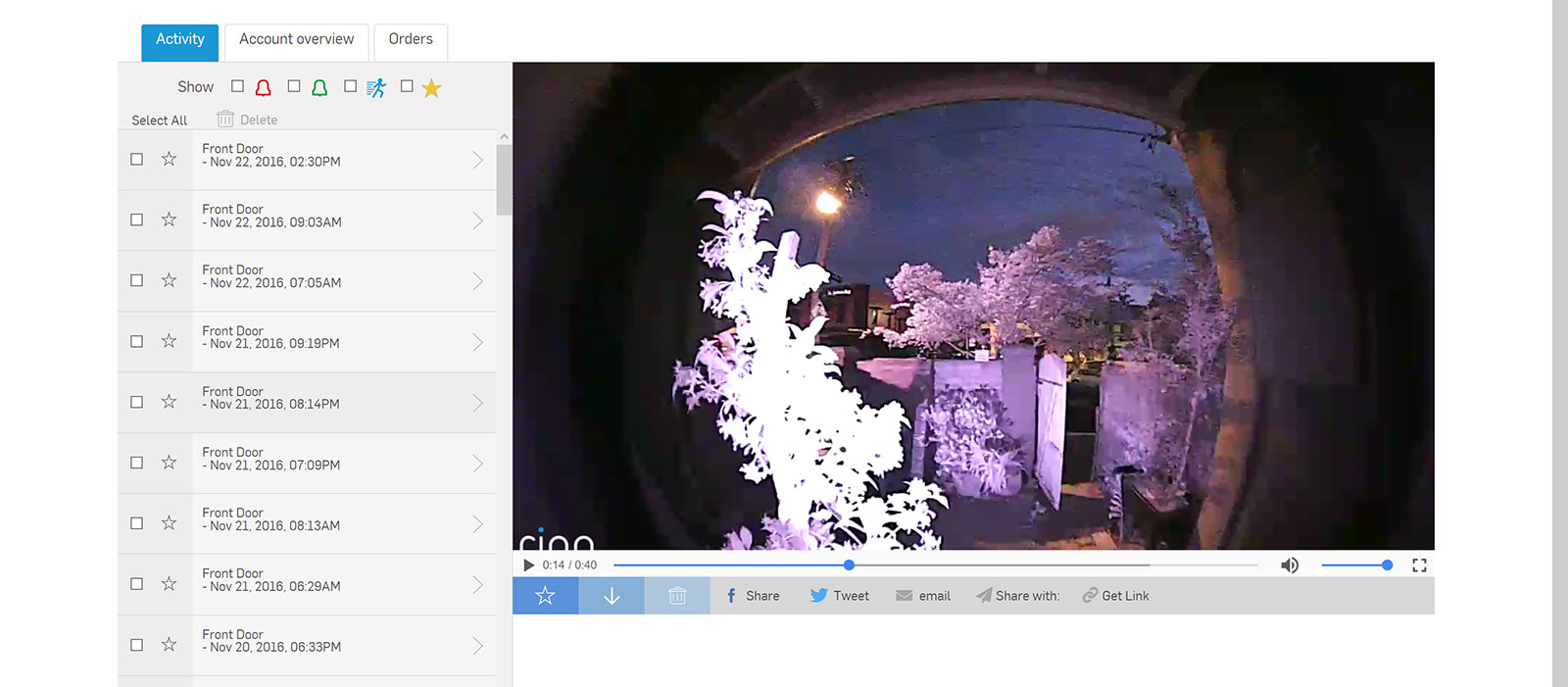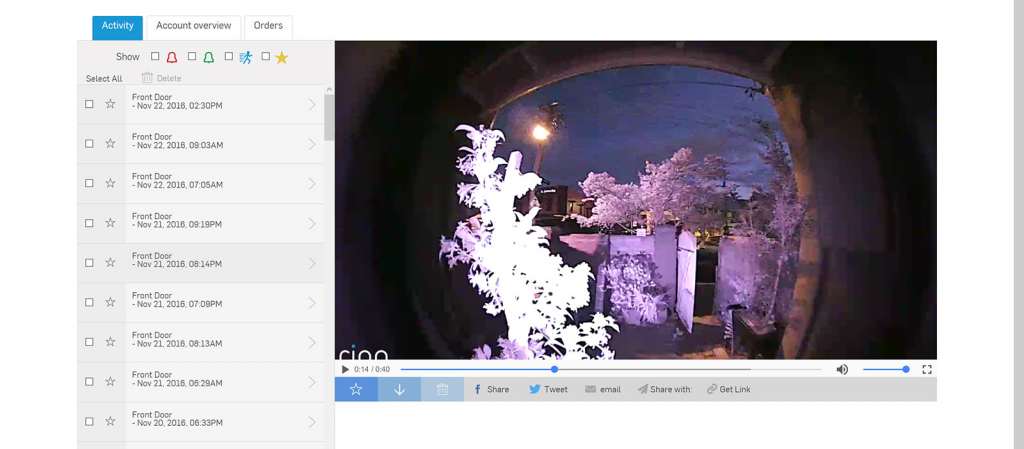 Long-term use
Where Ring really wins out in this reviewer's eyes is that of the long-term use component, because while it's clear that you'll be using a doorbell for a while, the included security component makes the Ring a steal.
Quite simply, the configurable zone system for its security system makes the Ring doorbell work as a decent alert system for when people are dropping by and may not press the doorbell. Perhaps they're keen to drop a pamphlet in, or have arrived at the wrong house.
In these situations, Ring acts as a fairly usable alert system that will not only chime your phone, but record a video of what set it off, uploading it to the Ring account for viewing later.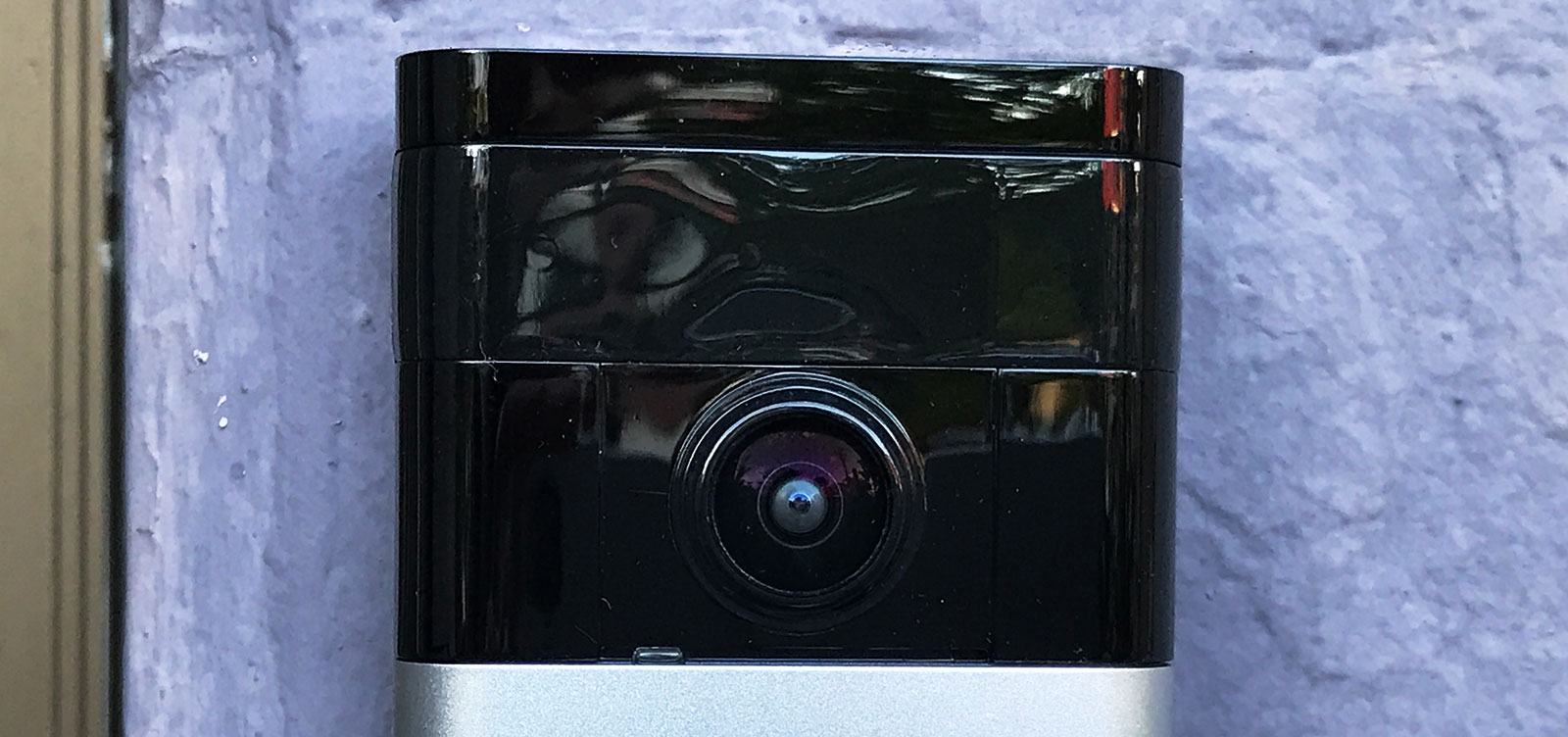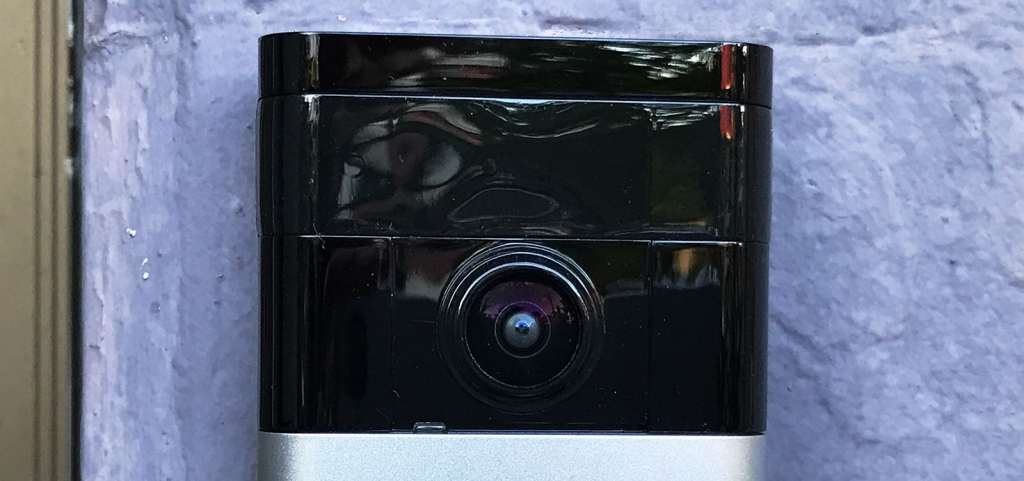 Remarkably, Ring does a better job of security monitoring than some of the other systems we've tried, and while we have a Netgear Arlo working in the same space, it tends to fire at too many false positives, something Ring handled without as many errors.
Ring isn't without its faults, mind you, and sunlight seems to fire it off, but not quite to the same extent, which surprised us greatly.
That's a big win for this system, and since you can expand the Ring system with extra cameras, doorbells, and a chime here and there, not to mention moving the Ring doorbell when you move to a new home, really makes the case for long-term use.
There is a catch for this extended use-case, because you may be paying for the Ring past the initial price.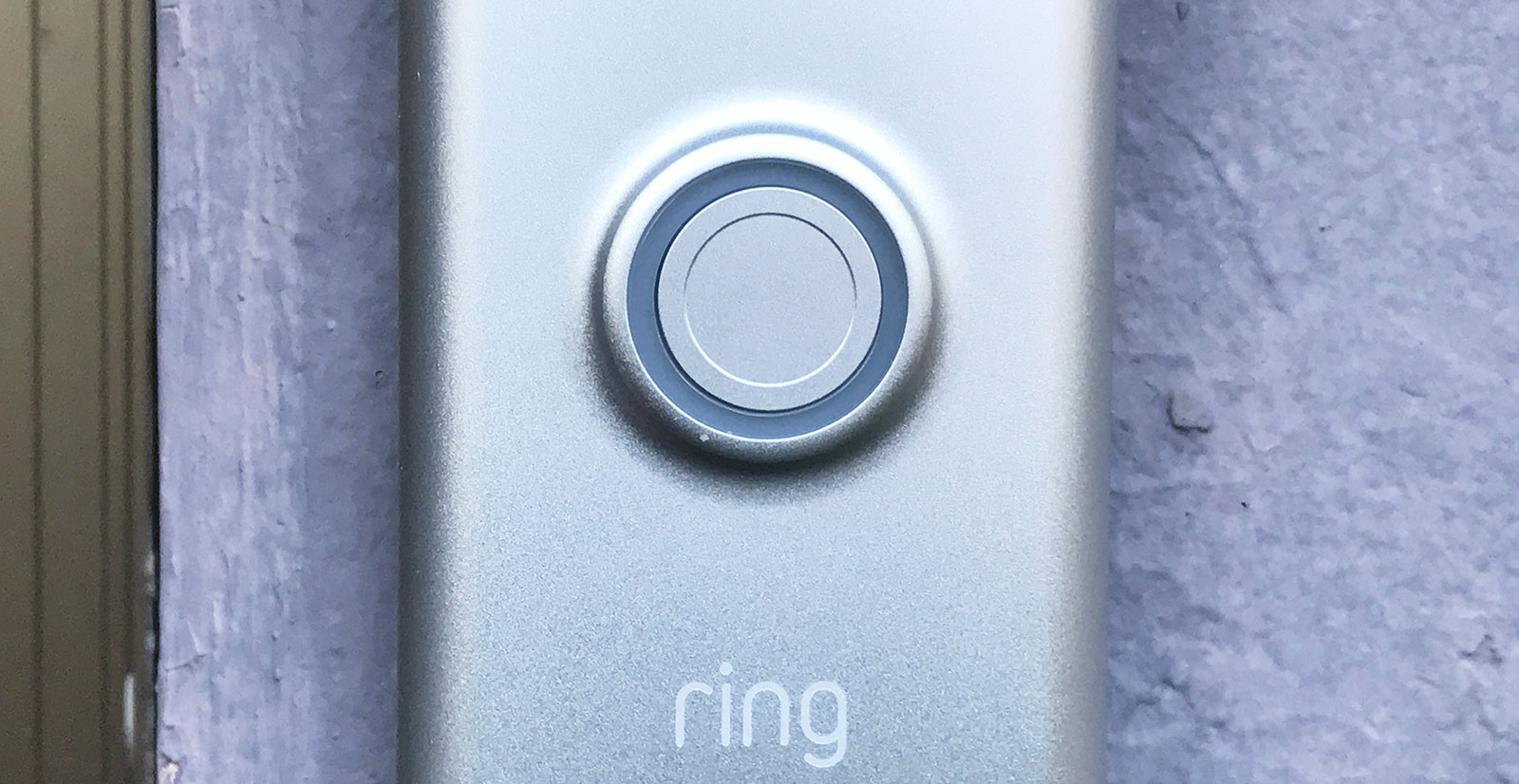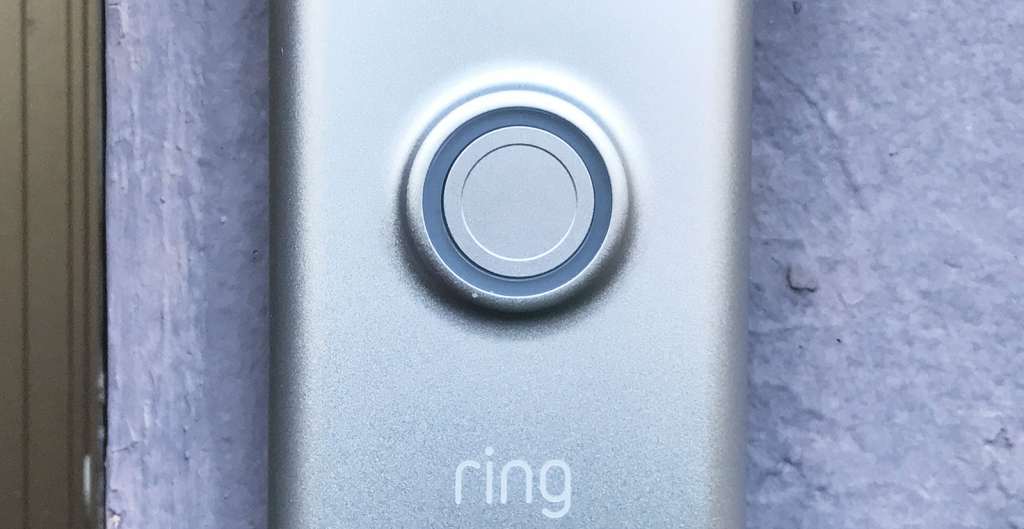 Value
With a recommended retail price of $299, it's clear that Ring brings a lot to the table, but that $299 tag doesn't include everything, because if you want to upload to the cloud, you'll need to pony up either $4 per month or $40 annually.
Yep, there is an extra cost, but in the grand scheme of things, we don't think the extra $40 yearly is necessarily a problem, just more of a cost of doing business.
It's also worth noting that the cloud cost isn't required, just nice to have. Given that it acts as a repository for anyone that came a calling, a very nice thing to have for sure.
Final thoughts (TLDR)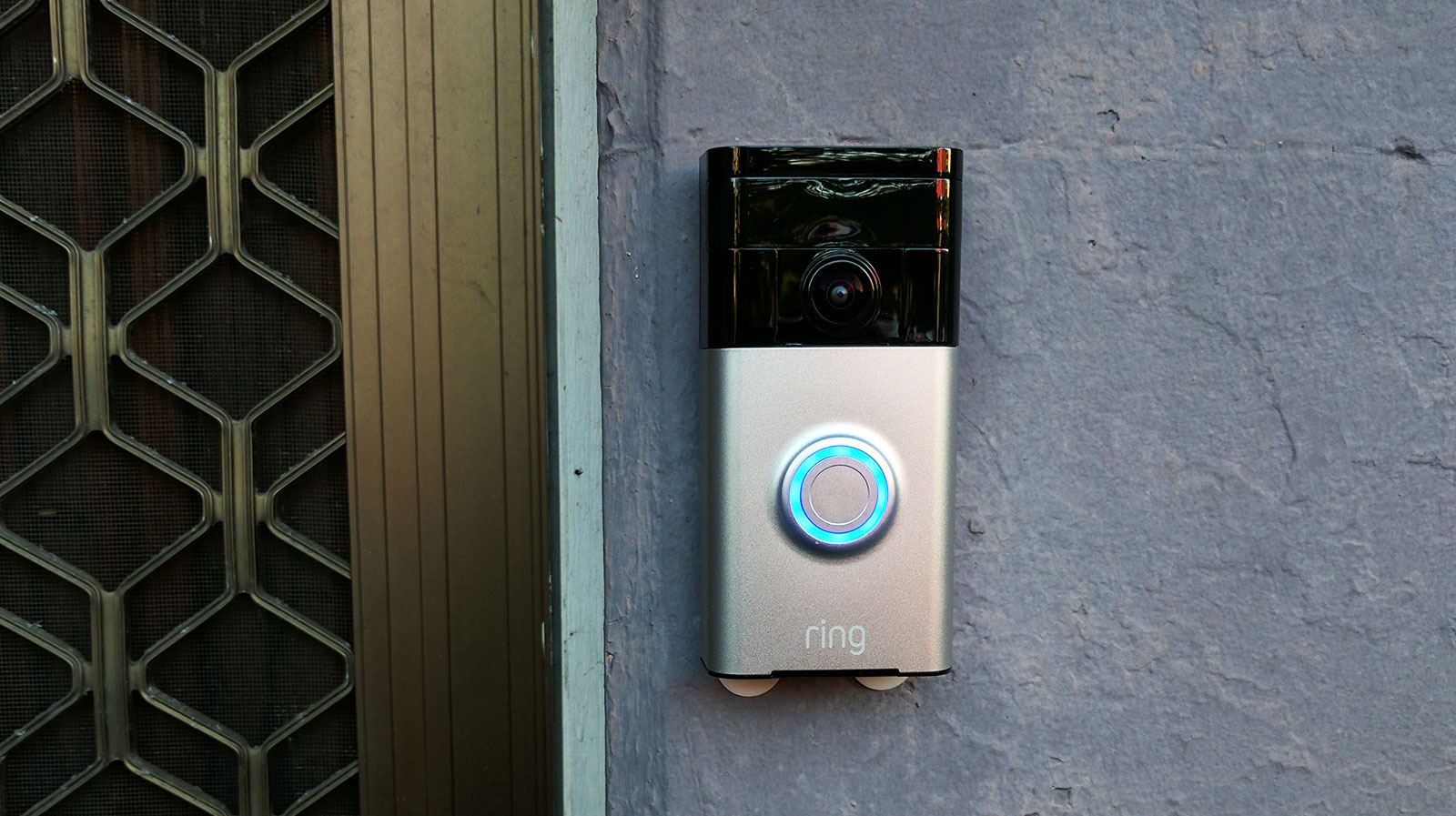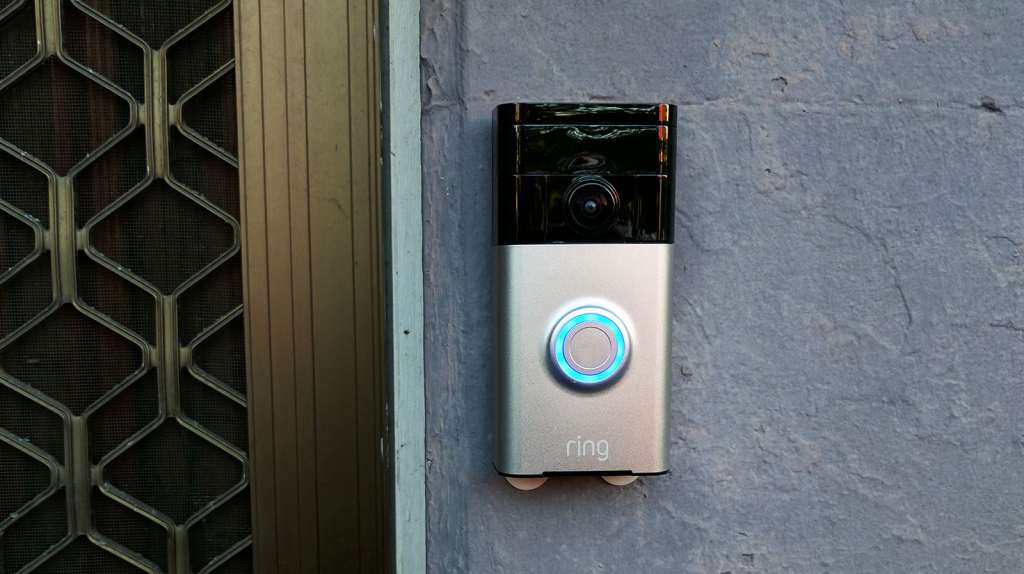 Your home is going to become smarter, that much is clear, and Ring's smart doorbell is one of the best steps we've found to make sure this happens sooner rather than later.
While the $299 price is a fair bit more than the $20 doorbell you might find at your local hardware store, the inclusion of a security sensor that talks nicely with mobiles, tablets, and even computers using a web login makes the Ring worthwhile, especially since you can talk to people who may be dropping on by. Recommended.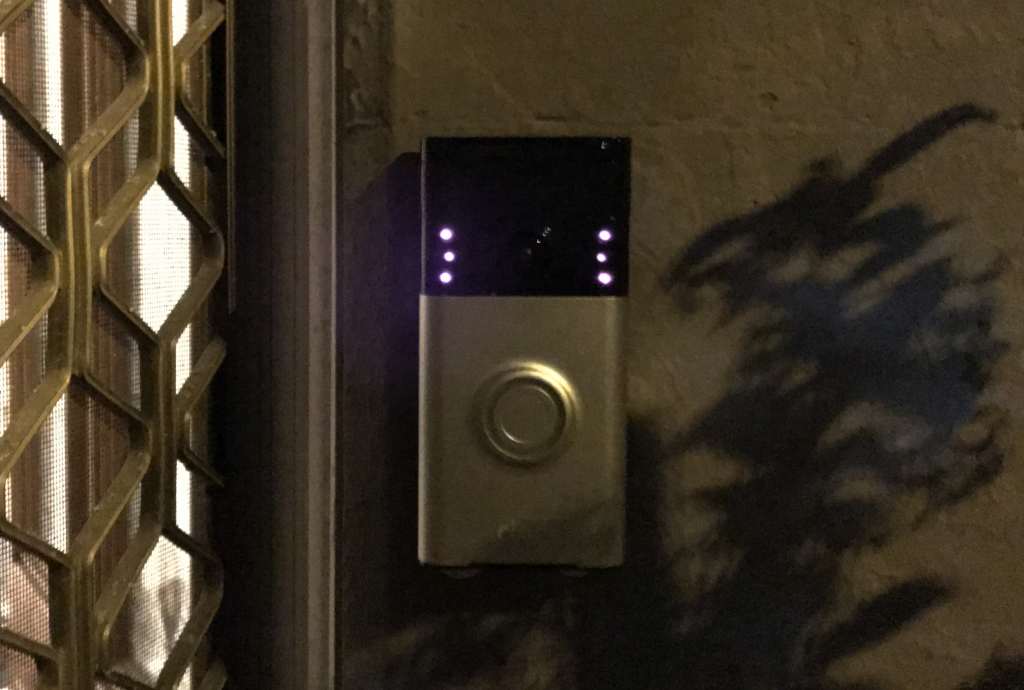 The good
Great design
Can be powered either by the wall or a built-in USB rechargeable battery
Sends notifications to any phone logged into the Ring account
Acts as a motion sensor security system
Works with a network connected chime where sounds can be customised (to an extent)
The not-so-good
System sometimes has buggy hiccups
Cloud backup requires a regular annual fee