Australia's a bigger place than most of our international counterparts would realise, and when you're looking for a new phone, if you live out in those rural areas, it can be difficult, but Optus hopes a label will help things along.
This week, one of Australia's largest telecommunication networks has unveiled a program designed to point out which phones will work on its networks in rural Australia, with the Optus "Top Pick for Regional Coverage" flag doing just that.
The program joins the Blue Tick badge which has done much the same for Telstra over the past few years, making it the second program known to Australia to analyse and group smartphones based on their recommendation for use in parts of the country at a distance from CBDs and capital cities, areas that would otherwise not have fantastic mobile reception.
"Our new device certification demonstrates our commitment to providing regional Australians our best handset choice for mobile coverage in their area to deliver an optimal experience," said Dennis Wong, Acting Manager Director of Networks at Optus.
"We believe it is important to show customers that certain devices can offer a better coverage experience on our network based on the spectrum available in regional areas. This testing program has been designed to help regional customers make a more informed choice when they're in the market for a new phone so they can have a better experience," he said.
At the moment, twelve (12) devices are included in the program, with the Samsung Galaxy S7, Samsung Galaxy S7 Edge, Apple iPhone 6S Plus, LG G5, LG Stylus DAB+, Microsoft Lumia 650, and even the older Samsung Galaxy S5.
More devices should be added as time goes on, but that will take time due to testing devices in regional areas.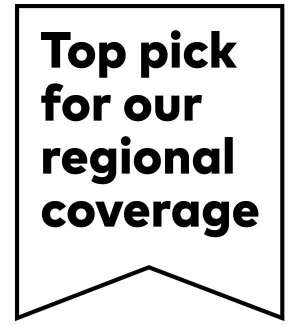 "Our team will be constantly testing new handsets and we expect the range to grow as manufacturers release new devices," said Wong.
For now, you just need to look for this image (or something near it) to see what Optus is talking about. Like the Telstra Blue Tick, if you see this on the Optus website or in an Optus store, it should work in regional Australia.