May the fourth is a treasured time for Star Wars, and while there's never a bad time to get in, if you're celebrating on May 4, may the fourth be with you.
May the fourth, also known as "Star Wars Day", sees many a geek get into a frenzy about the massive movie, TV show, comic and book adventure that is "Star Wars". So how can you celebrate Star Wars Day?
Watch a Star Wars film on Stan
You may not realise it, but Star Wars movies are available on streaming platforms, and in Australia, it's Stan.
When Stan grabbed the Disney and Marvel license last year, it also brought with it a couple of Star Wars films, namely the most recent ones.
We won't make any judgements, but if you have a Stan account or are thinking or trying Stan out, you'll find both The Last Jedi and Solo streaming on Stan.
Warch a Star Wars movie on iTunes, Google Play, or Blu-ray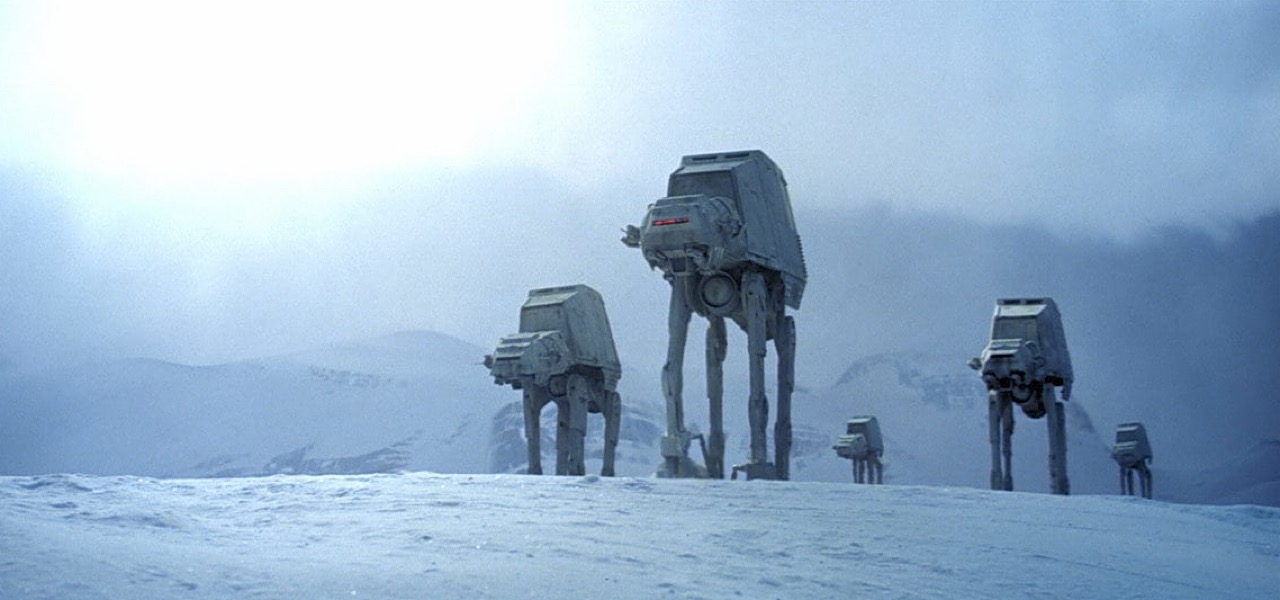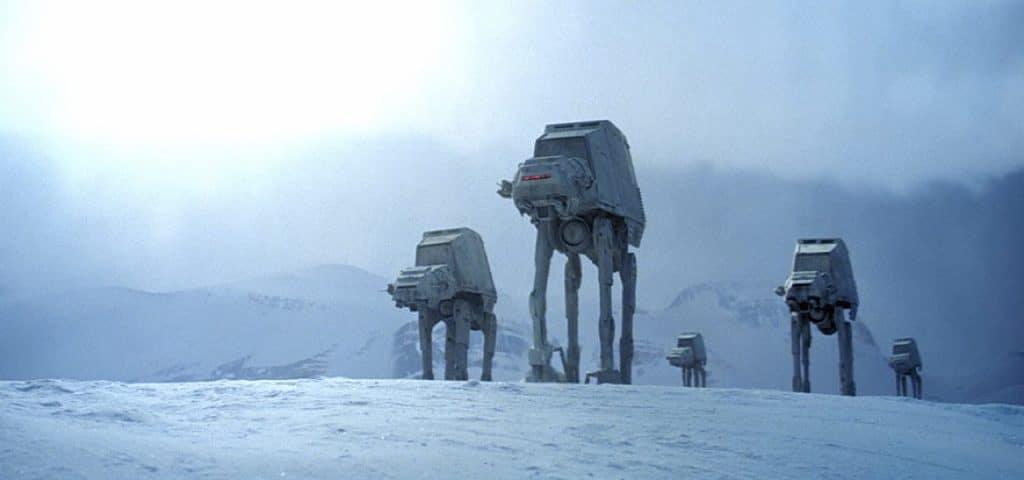 If you don't have Stan or want one of the Star Wars movies not on Stan — because it sadly doesn't have anywhere near the entire lot — it might be time to grab it on a different platform.
Star Wars has eight core movies and a couple of extras at the moment, including the first three that were episodes 4 through 6 — A New Hope (4), The Empire Strikes Back (5), and Return of the Jedi (6) — followed by the three that acted as prequels — The Phantom Menace (1), Attack of the Clones (2), and Revenge of the Sith (3) — and then finally the ones being made now, with The Force Awakens (7) and The Last Jedi (8).
Alongside these two are separate Star Wars stories Rogue One and Solo, and there are other series, as well, including The Clone Wars, Rebels, Forces of Destiny, and the most recent one, Resistance.
You definitely have options as to what you can watch, and even if you only watch one, you'll get your May 4 on in style.
These are the droids you're looking for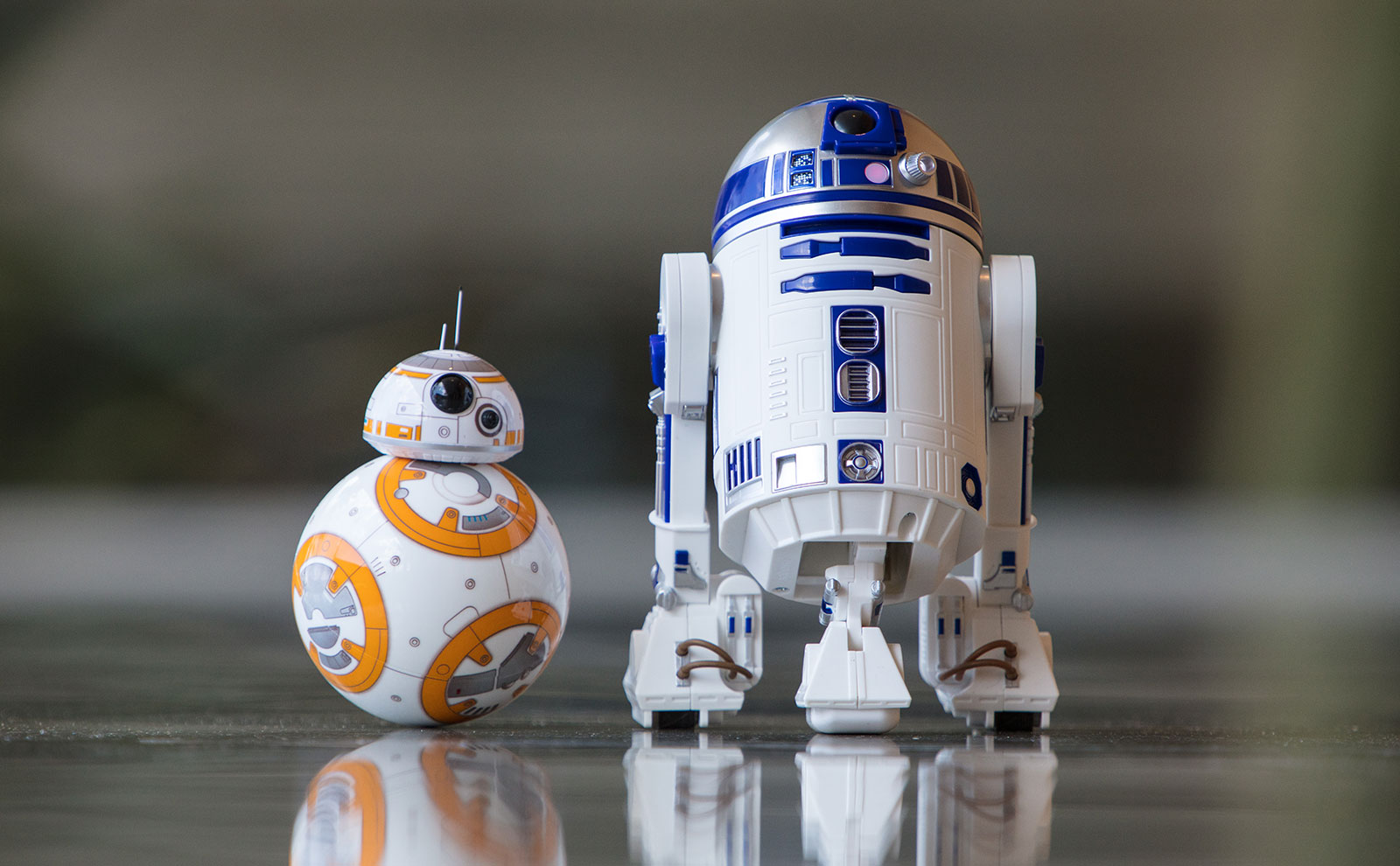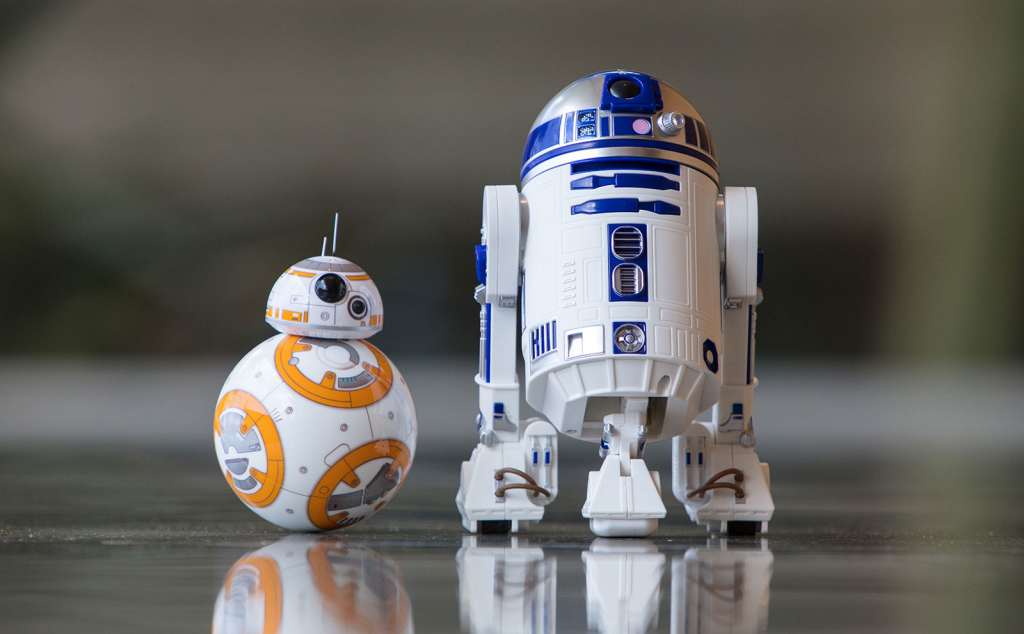 Sphero has been making Star Wars robots for quite a while, but it hasn't released anything new in over a year.
But that's fine, because the existing Star Wars droids are still great.
There are three to find, with BB-8 still arriving with the Force Band to let you control BB-8 using gestures, as well as the black BB-9 from the Imperial side, and of course the R2D2.
You can also watch the movies with the droids, because that's something you can do now.
Depending on where you go, you should be able to find Sphero's droids at a different price from their original RRPs, so much that we've seen R2D2 for as low as $99, lower than 2017's price nearing $300.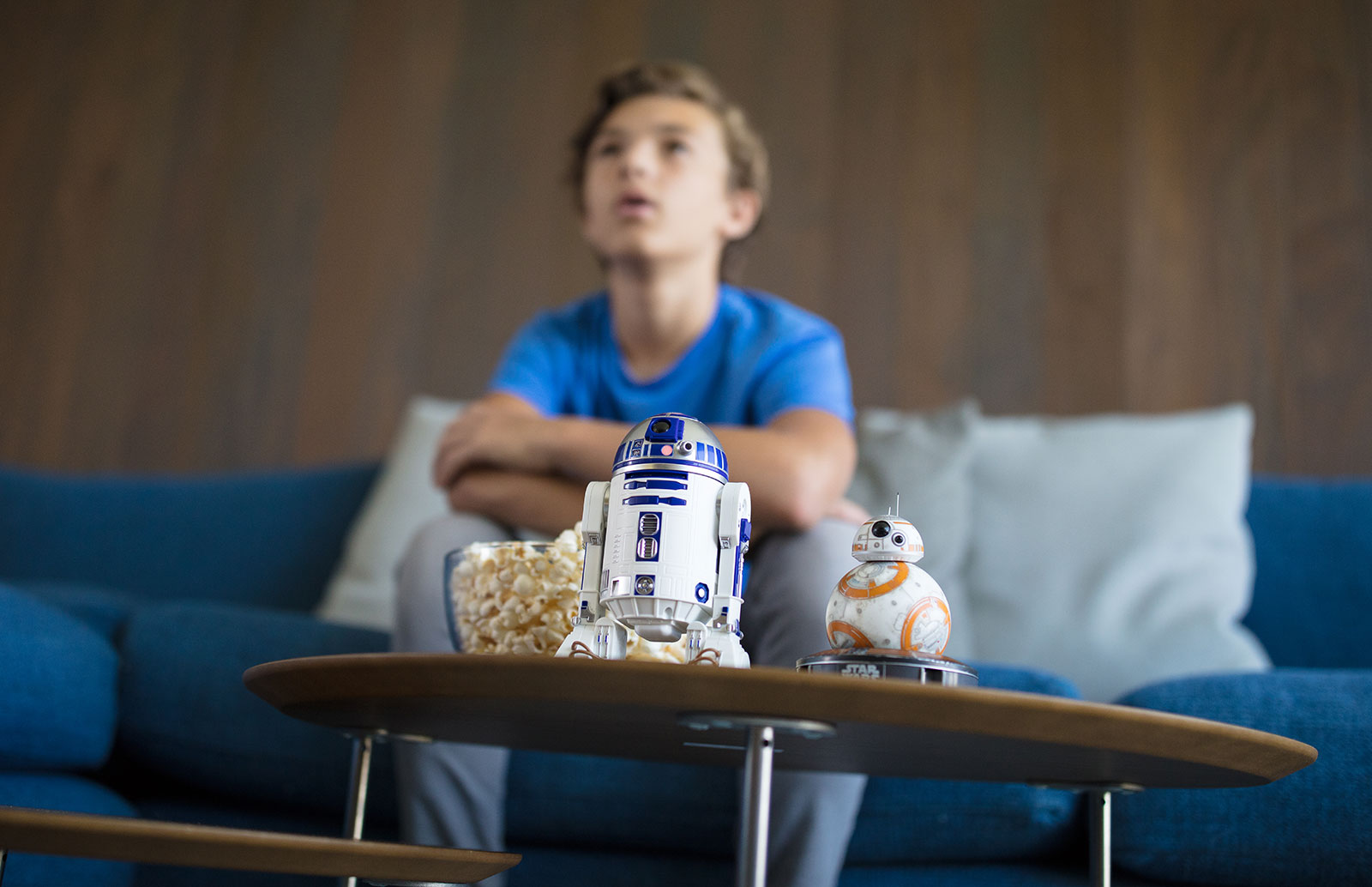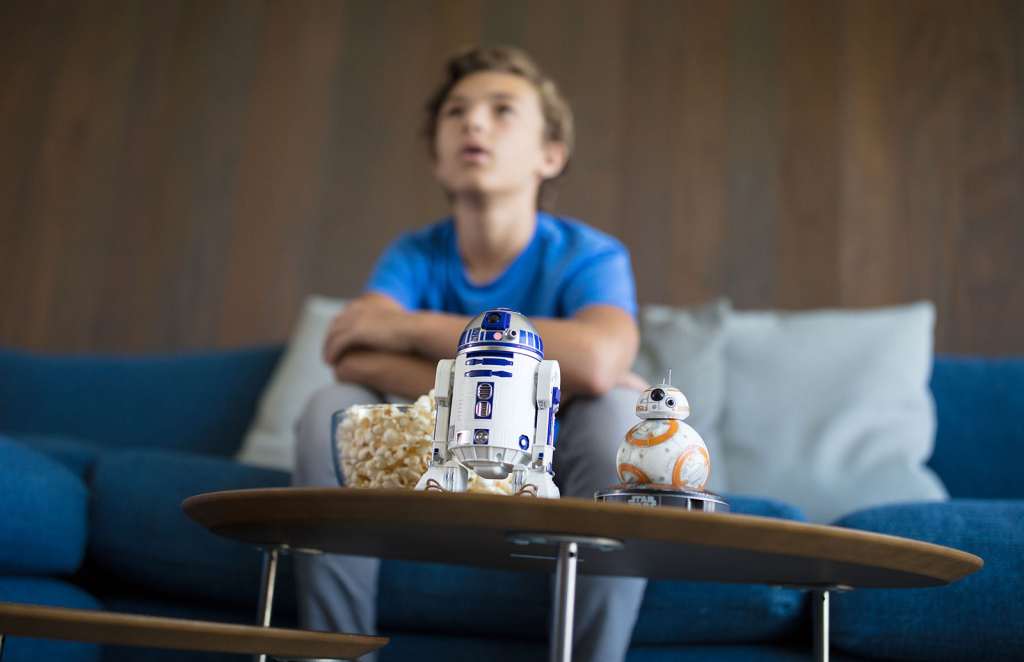 If you're near a Disney park, head to Disneyland or Disneyworld
While most of Pickr's readers are in Australia where there is no Disney theme park, if you happen to be in Los Angeles, Orlando, Paris or Tokyo, Shanghai, or Hong Kong — or just close enough where you can get there and back on a bit of a day trip — you might want to head to a Disney park.
Disneyland, Disneyworld, and a good portion of the few Disney-related theme parks scattered around the world have included a Star Wars ride "Star Tours" since the 80s, and it's been updated as time has moved on.
Granted, Disney hasn't managed to open its Star Wars-themed land in Disneyland or Disneyworld in time for May 4, and even if it had, it is controlling the tickets and reservations in the initial stages.
But that won't stop folks from experiencing Star Tours in 3D at various parks, including Disneyland in Los Angeles, Disney's Hollywood Studios in Orlando, Tokyo Disneyland in Tokyo, and Disneyland Park in Paris.
Shanghai Disneyland Park in China gets an interactive walkthrough of Star Wars called "Launch Bay", while Hong Kong Disneyland sees a Jedi Training Academy guest experience, both of which aren't really rides, but will still let you flex that love for Star Wars.
Decorate your home in Star Wars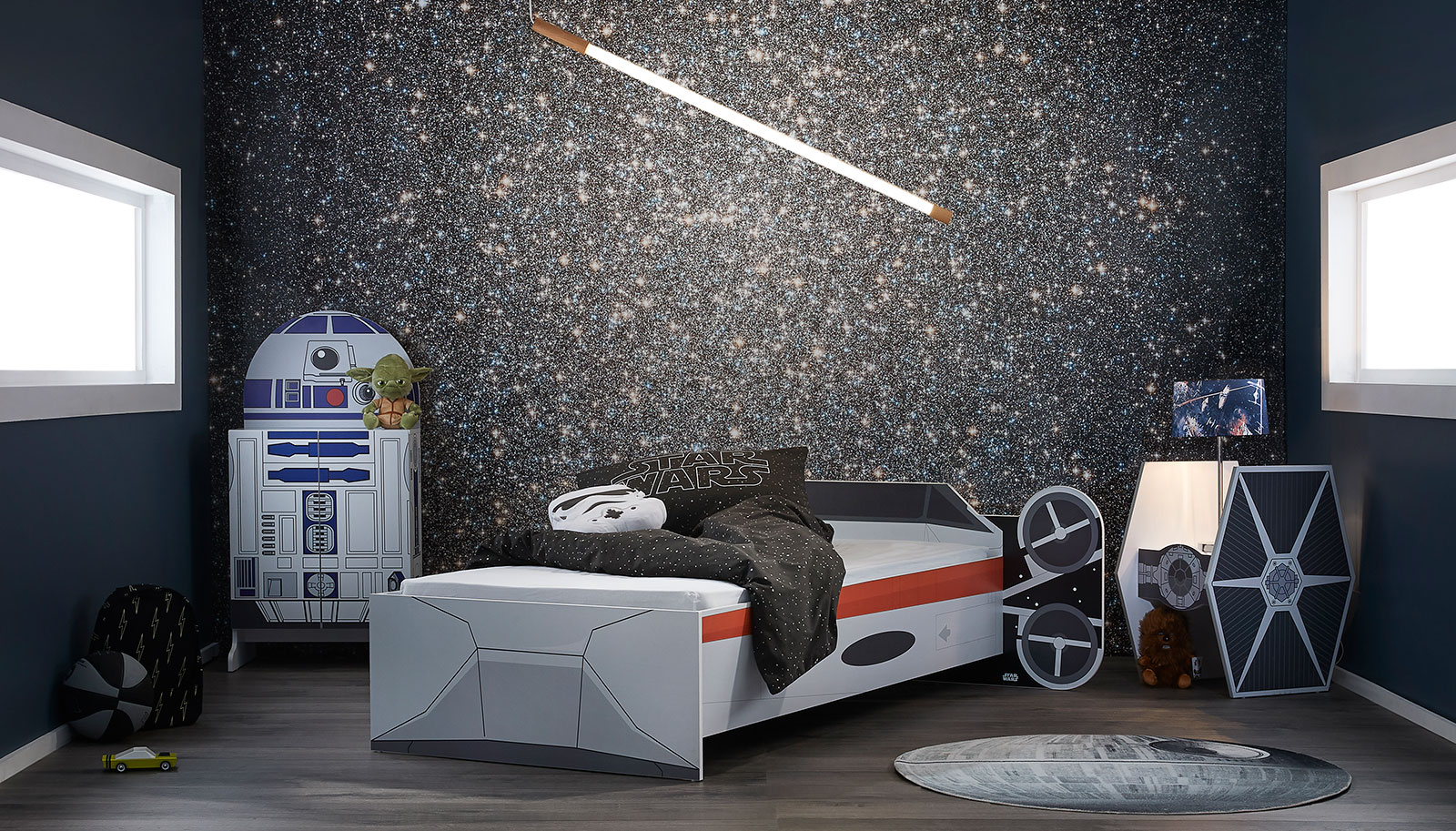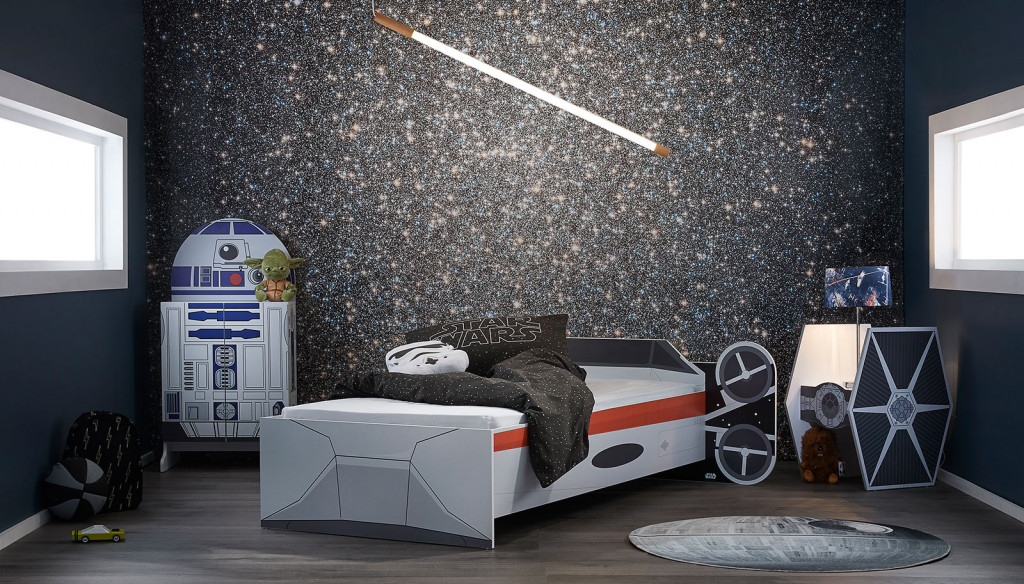 There's no shortage of Star Wars trinkets or merch for your home, and Fantastic Furniture added to that last year with the launch of Star Wars furniture and manchester, officially licensed, no less.
That includes a Death Star table and tool, posters, a storage box shaped like an X-Wing, a bedside table designed as a TIE Fighter, an R2D2 cupboard, and even an X-Wing bed, not to mention cushions.
You can find an Ewok cushion, a Stormtrooper cushion, a Boba Fett cushion, a Millennium Falcon cushion, a Vader cushion, a Yoda cushion, a Leia cushion, an R2D2 cushion, and a Wookiee cushion. If you end up with the latter and you start talking to it, for the love of everything Star Wars, let the Wookie win.
Talk to Alexa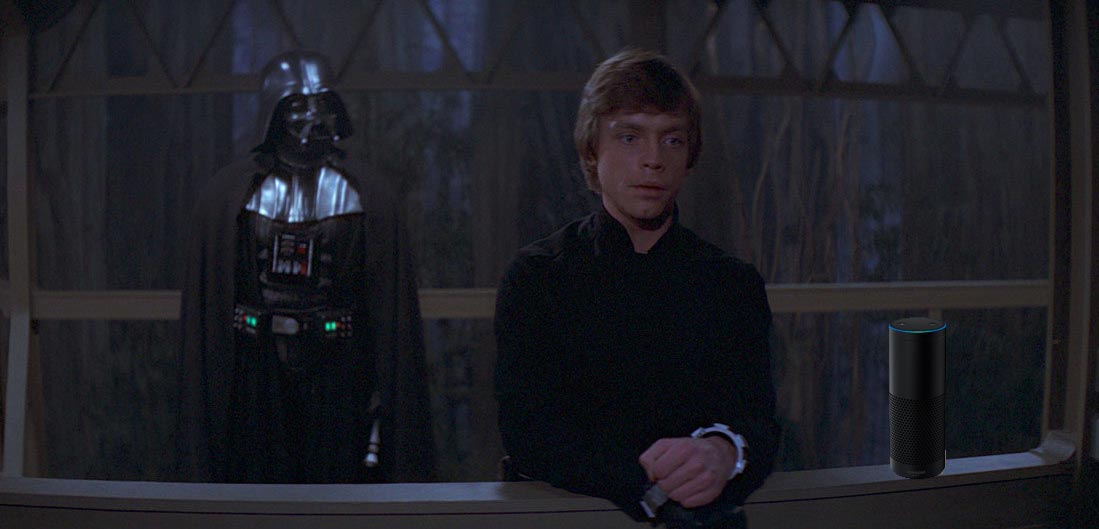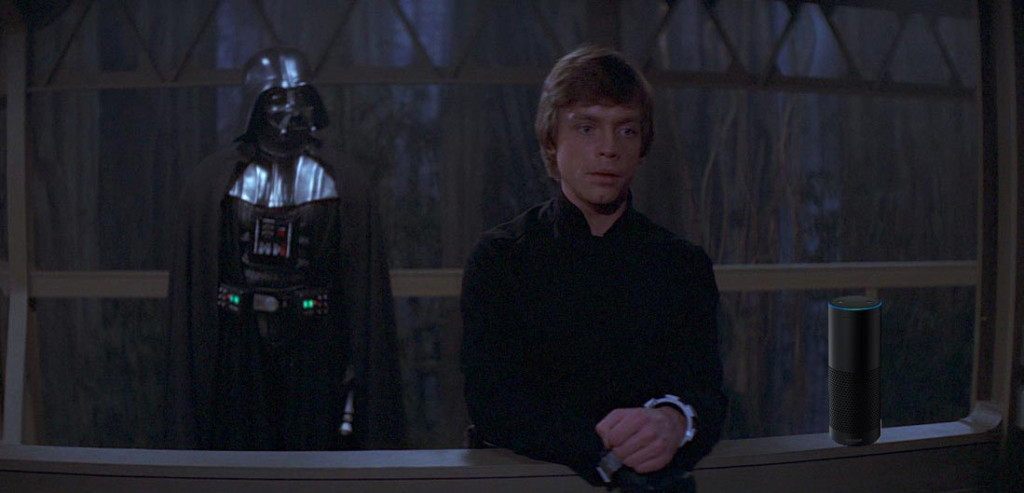 Last year, Amazon launched a bit for Star Wars Day that allowed you to say Star Wars sayings to your Alexa to see what would happen.
We have to hope that's still active, because it would definitely be fitting, as they include:
Alexa, come to the dark side
Alexa, I am your father
Alexa, I have a bad feeling about this
Alexa, can you talk like Yoda?
If you have an Alexa-enabled speaker, it might be fun to try those out. You know, when you're not watching a Star Wars film, or even if you are.
Play an old Star Wars game
There hasn't been a recent Star Wars game in over a year, but that doesn't mean there isn't a good selection of games to choose from.
Whether you have an Xbox, PlayStation, or a computer, you can find Star Wars games aplenty to make your Star Wars day a little more digital.
In fact, it might be time to check out some of the older games on the PC and Mac side of things.
Both Gog and Humble Bundle are running Star Wars sales, dropping older games to lower prices, most of which are available for Windows, with a few available for Mac.
You'll find some of the legendary titles such as X-Wing, TIE Fighter, X-Wing vs TIE Fighter, Shadows of the Empire, and Knights of the Old Republic on offer, allowing you to relive some of the more excellent Star Wars games made.
Alternatively, check to see whether Knights of the Old Republic is available on your mobile or tablet, as that game can still hold up, or even look for Lego Star Wars, as that wasn't bad, either.
Watch the trailer for the next film, The Rise of Skywalker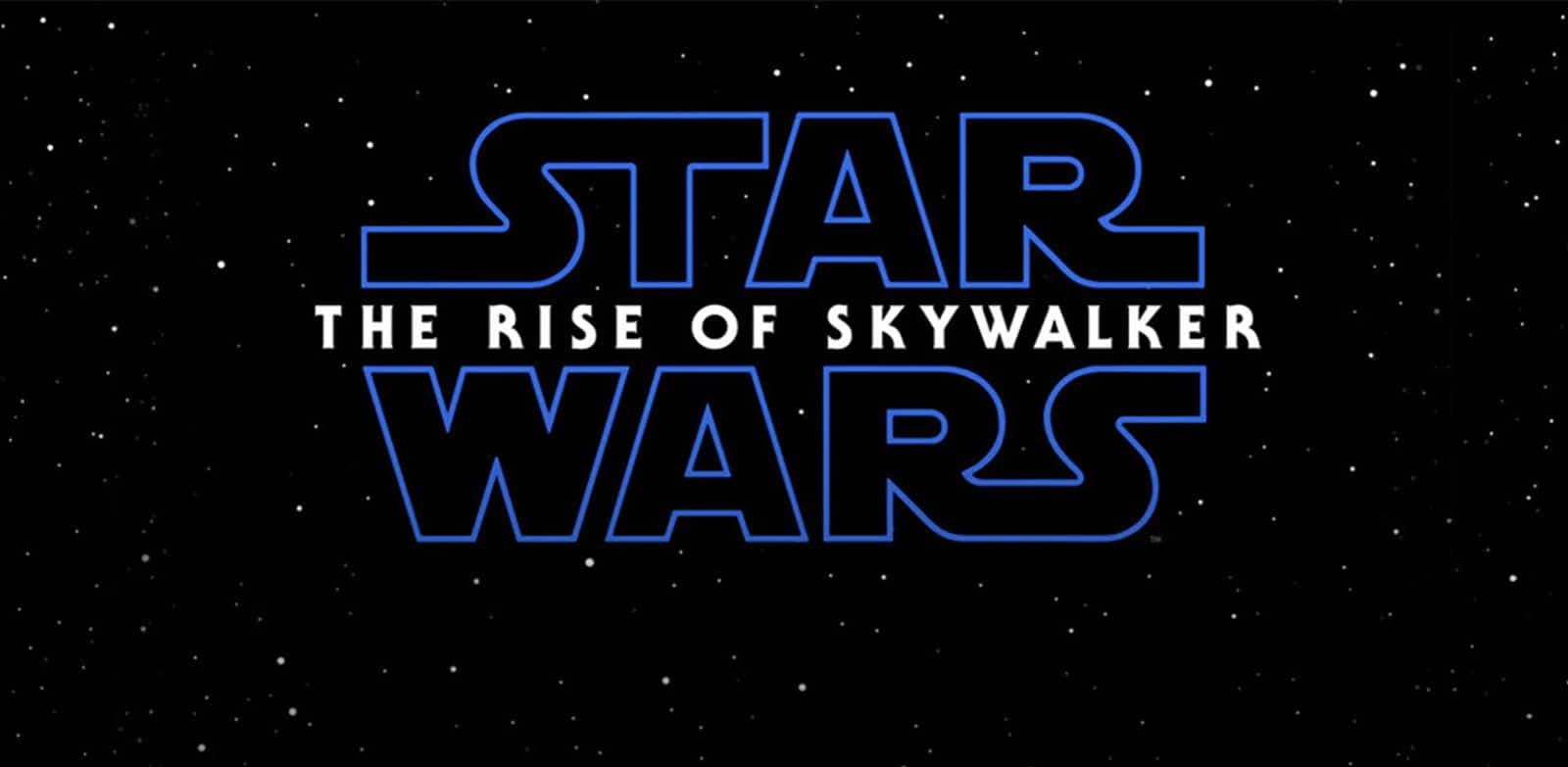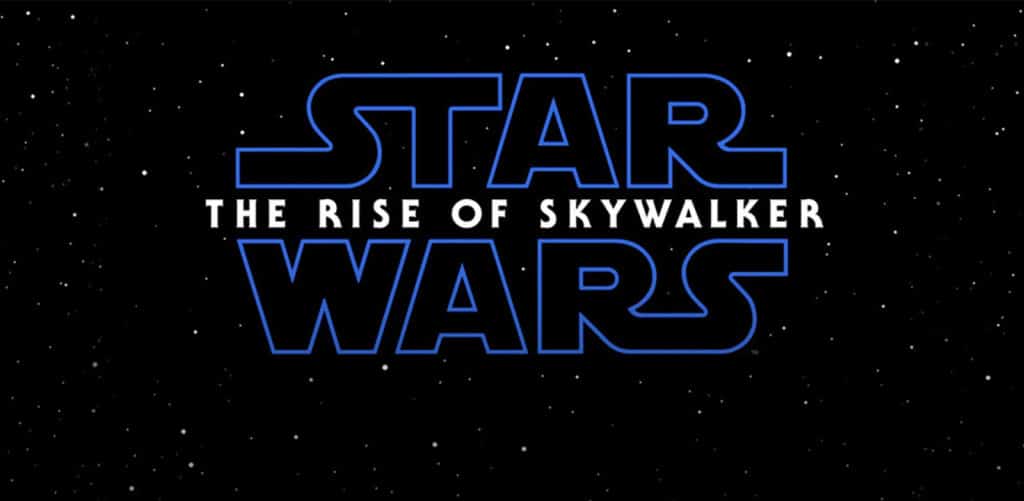 If none of these are really scratching that Star Wars itch, consider doing something this May 4 that takes only a couple of minutes out of your day: watching the next Star Wars trailer.
It's coming later this year, and it's the last movie in the Skywalker set of movies, which spans nine films plus a few extra ones.
We can't imagine it will be the last of the Star Wars stories, either, but it will be one of the last associated with the ones many of us grew up with.
Happy Star Wars day, everyone. May the fourth be with you.