Furniture isn't necessarily always our beat, but when a story is on Star Wars, it's hard to skip.
There's news this week if you happen to be a big kid at heart or someone with little kids, and you have a love for Star Wars, as an Australian furniture maker joins forces with Disney for a collaboration.
Mum may look at you disapprovingly (unless she herself is a Star Wars fan-person), but you can now decorate your room in more than just a sprinkling of Star Wars fandom, going so far as to turn much of your home into a Star Wars scene.
For the next couple of months, Fantastic Furniture will have Star Wars inspired items on sale, effectively sci-fying parts of your home that might be a little too standard for you.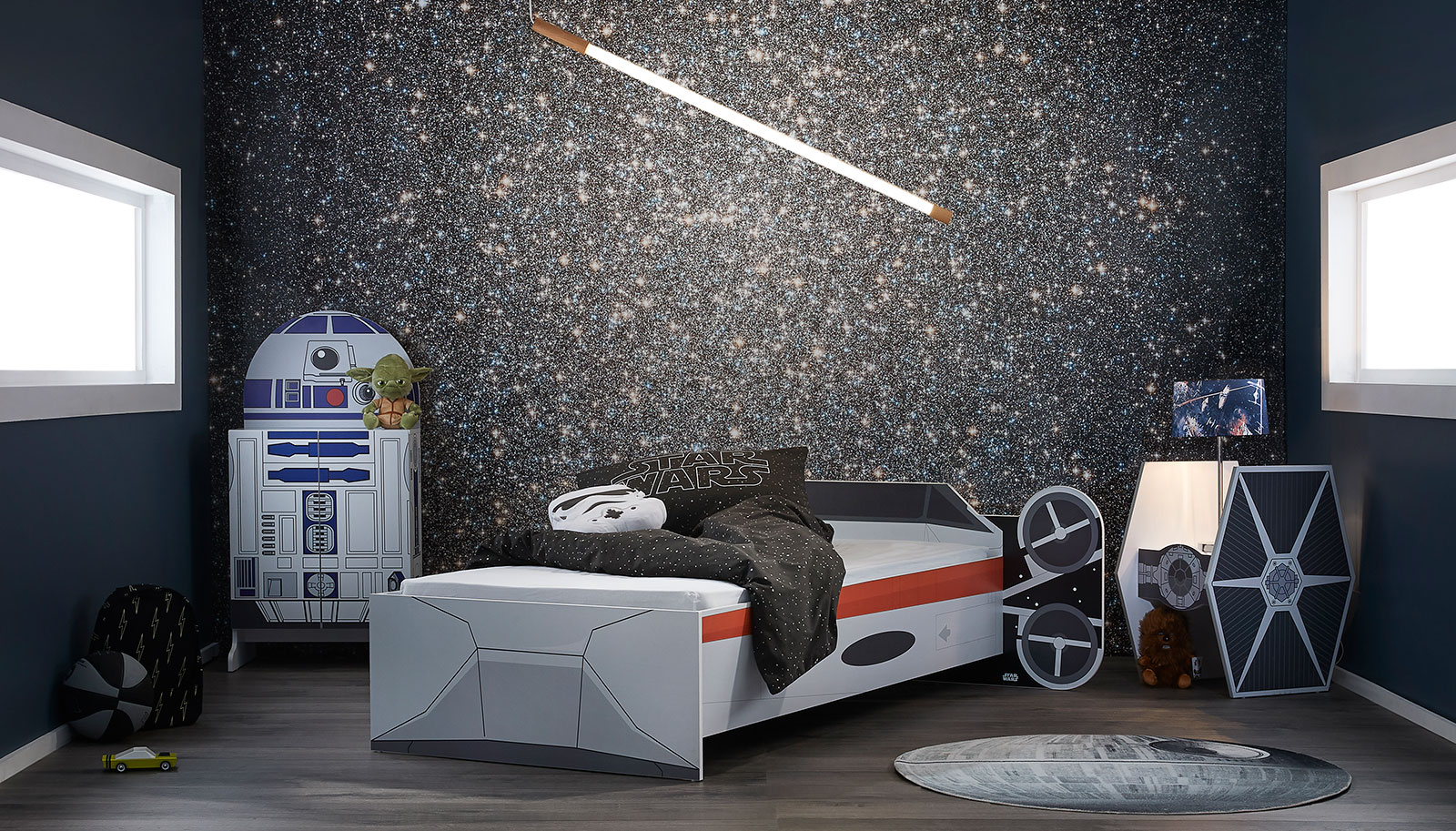 For instance, there are circular Death Star tables with the print of something that is so obviously not a moon as the table, a cupboard designed to look like R2D2 that you could sit a real Sphero R2D2 on, a TIE Fighter bed side table to always remind you of what Finn gave up when he left the Empire, and an X-Wing single bed, so you can sleep in a starfighter similar to how The Simpsons' Kirk Van Houten sleeps in a racing car.
There is actually quite an assortment of Star Wars items, with $15 character cushions, $59 art for the wall, rugs, lamp shades, tables, and more, with manchester, a chair, and an official Star Wars single mattress on the way. We're not exactly sure what Star Wars adds to a mattress beyond logos, though we're thankful that it won't smell like the inside of a Tauntaun.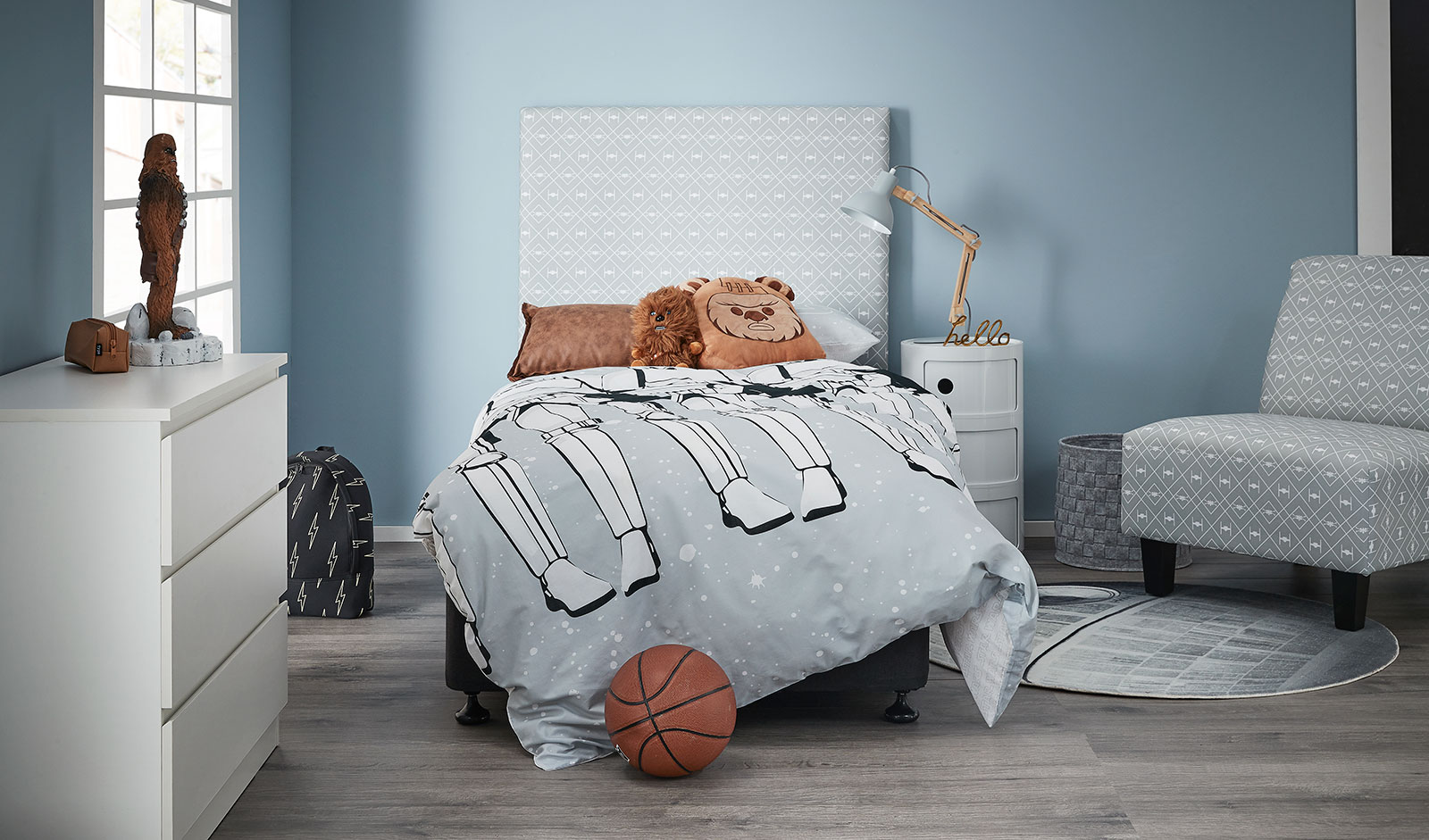 As to what this IKEA bit of furniture (above) is doing in this Fantastic Furniture Star Wars promotional image, we have no idea. That set of drawers on the left is a Malm. It's crazy that we know this.
But you'll be able to just that, mixing your choice of possibly Scandinavian furniture with a bit of the Star Wars in your own way.
Fantastic Furniture's items will be landing across October through to November, though we're not sure for how long, so you can start looking for them on October 1.