The time for cheering on your favourite team in the sport of soccer is here as FIFA World Cup kicks off, and you can get involved on pretty much any device you own.
With the first game kicking off on Friday, June 15, we wouldn't be shocked to find many an Australian looking for a way to tune in and cheer on our local heroes overseas in Russia.
While a few lucky fans will be overseas cheering our boys, the rest of us who can't make it will have to tune in, hoping our shouts and cheers can be heard from 10,000 kilometres away.
Fortunately, there are lots of ways to help make that happen, and to tune in, you only need to pull out a phone, switch on your TV, or grab your computer, with plenty of opportunities to check out our team in gold and green.
World Cup Live
Watching the World Cup games live is possible in Australia through several ways, with live TV and apps making it possible.
Over on SBS, you can tune your regular TV into the 25 games SBS has the rights to air, including ever game the Socceroos will be playing in.
That's live TV for you, and it can be accessed not just over your TV, but through the Freeview app available across various platforms, including iOS and Android.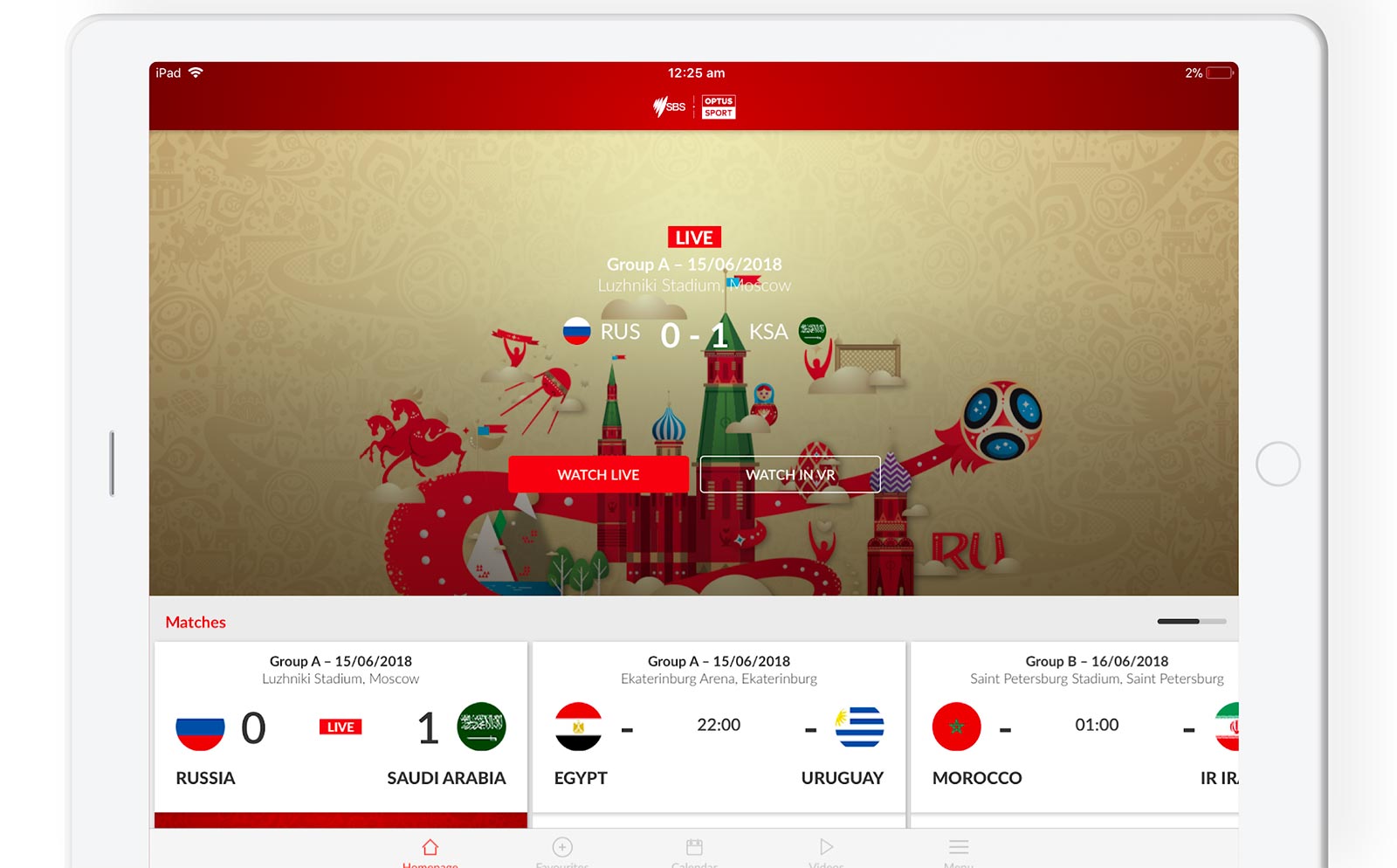 SBS' app "SBS On Demand" offers another way to get that, but so too does SBS' "2018 FIFA World Cup" app, which offers the live games from the app regardless of where you are, complete with different camera angles for the games. The app is also compatible with virtual reality, and offers wide viewing angles if you happen to have a Samsung Gear VR.
Or you can tune in on SBS' website, which will also air the broadcast on its site, giving plenty of ways to watch live, provided you can get up early enough to do it (or your partner drags you out of bed to do it).
SBS is also working with Twitter to get the World Cup seen by more people, and that will include live streaming of the matches it has on the social network under the hashtag of #WorldGameLive.
World Cup On Demand
SBS isn't the only Australian media company working to bring the World Cup to Australian eyes, and while SBS will bring every Socceroos game, if you want other matches, you may have to pay for it.
Optus has worked with SBS to deliver the World Cup in Russia, and the app will also offer a paid edition for $15 per month for sports covered by Optus, which includes the World Cup.
It's important to remember that the FIFA World Cup runs for the space of a month, which means you could get every game of the World Cup on demand for $15, though just remember to cut the service at the end, otherwise you'll still be paying for it when the World Cup is over (unless you plan to watch more sports on Optus, of course).
World Cup Fever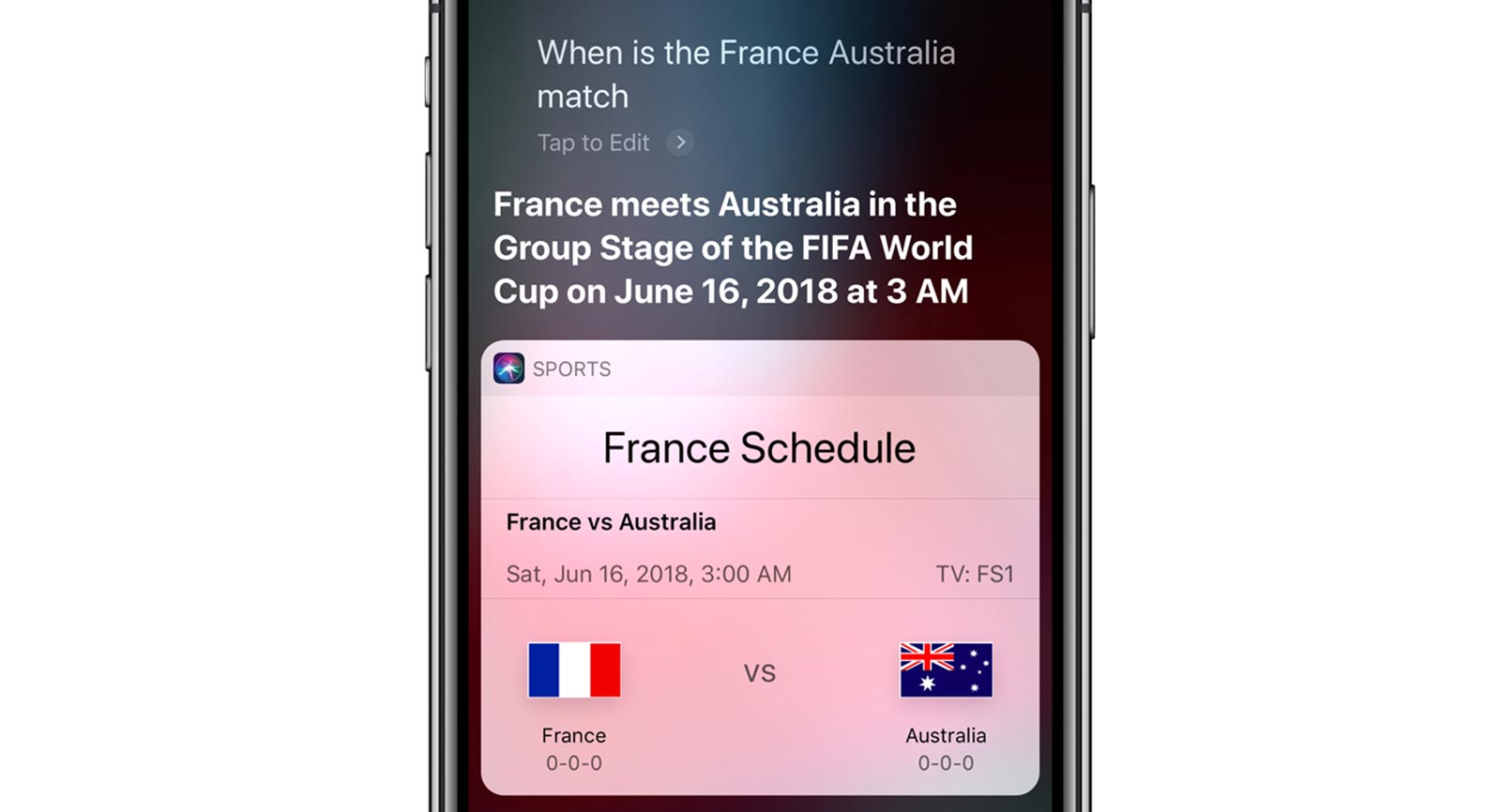 The official apps and hashtag aren't the only ways to connect with the World Cup, and there are lots of ways to get your soccer fever a bit of a kick.
Over on the iPhone, the News app will have a spotlight on the World Cup, and joining it will be the selections in the App Store.
You won't necessarily need to download anything, because Siri will be able to tell you when teams are playing, who is on the teams, and who won the matches if you don't have the time to play them back or haven't bought an on-demand subscription.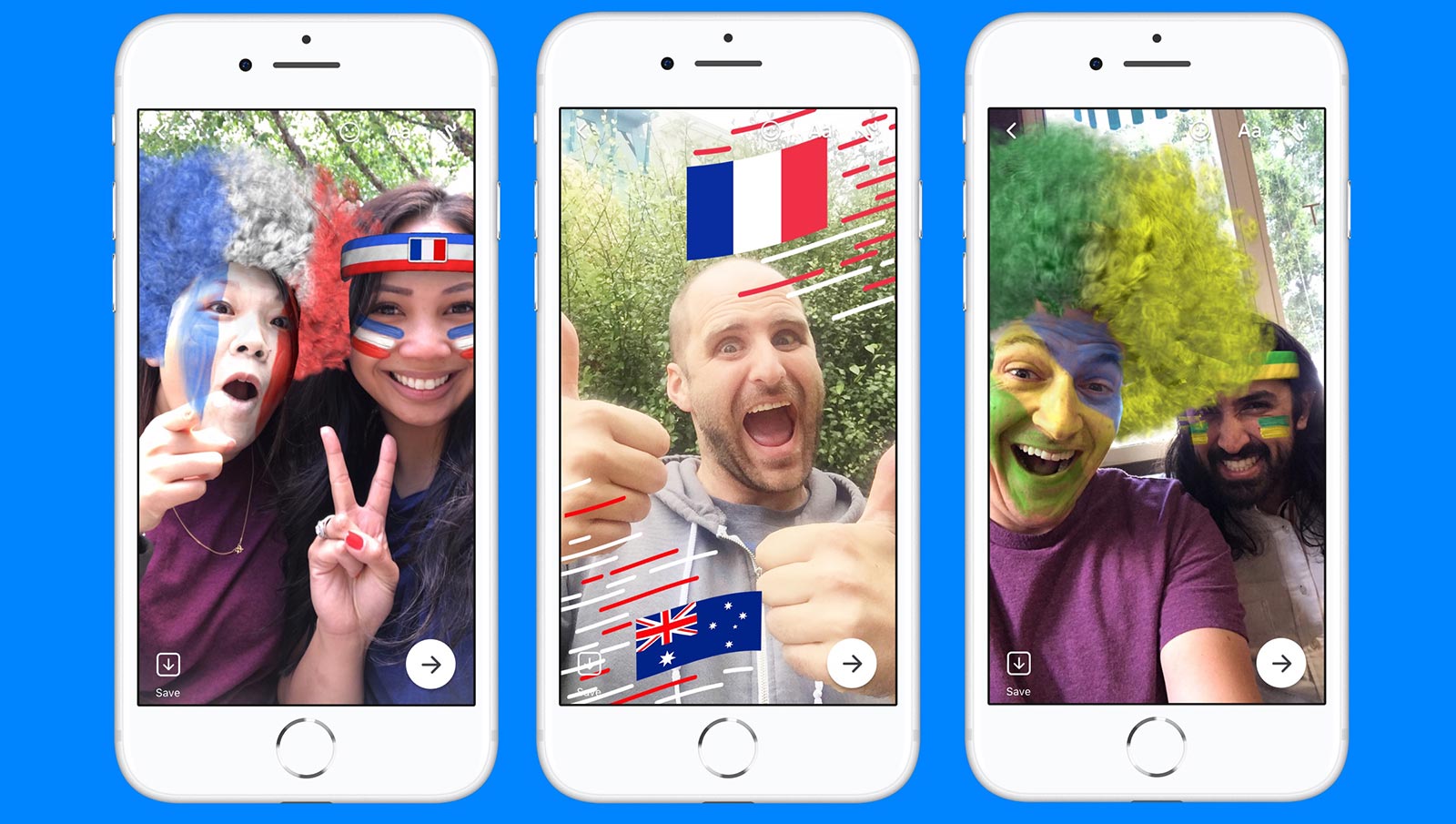 In the world of Android, Google has assembled a collection of apps and games to help you catch the fever, and on the multi-platform side of things, Facebook Messenger will provide special camera filters and image frames to get you sharing that spirit.
And there's also always a video game or two, with EA's FIFA World Cup 2018 getting a free update to let gamers play their own Russian World Cup.
You'll find the game on PlayStation 4, Xbox One, Windows PC, and Nintendo Switch, though a version of FIFA is available for mobile devices on iOS and Android, too, allowing you to take the action with you.